Get connected with our daily update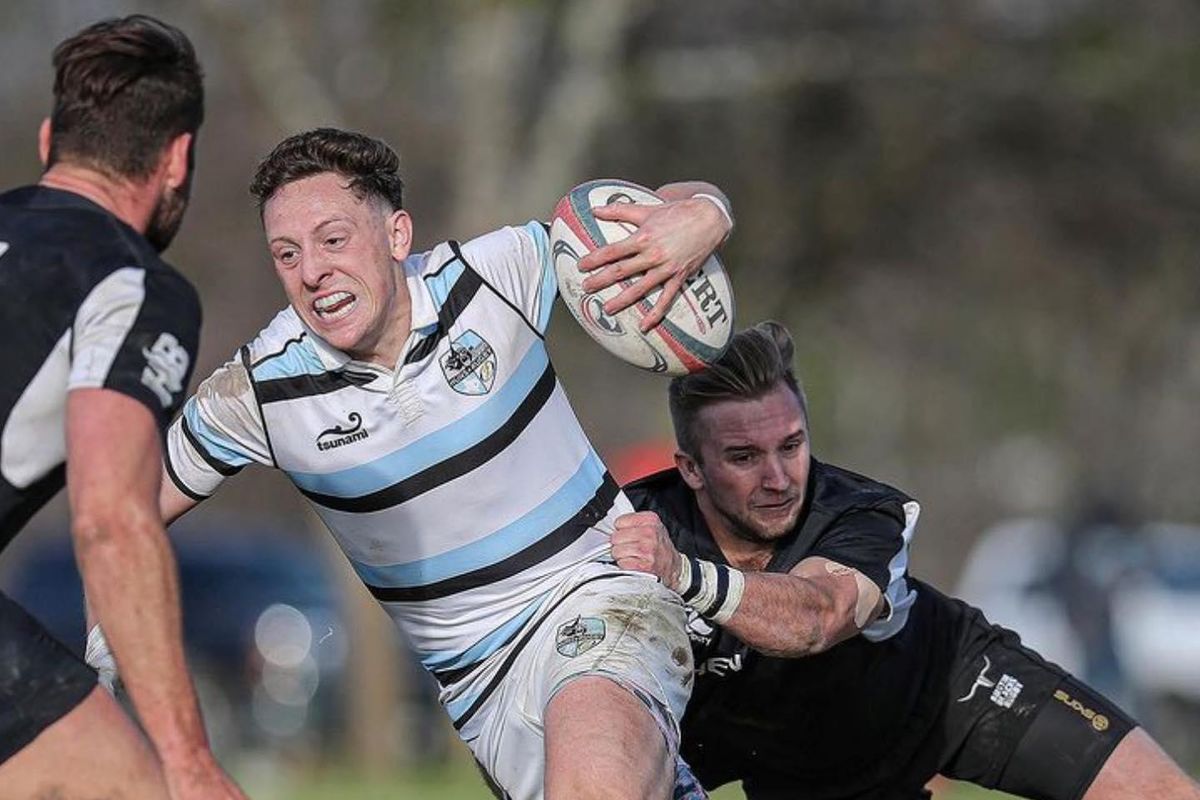 Tired of football and futbol? Austin may have waited until 2021 to secure its first major-league professional team, but it's still packed with weird and wonderful teams of every sport to cheer on.
---
With Austin FC still tucked away in last place, it hasn't been easy being a Verde fan so far, even as they won two straight home matches for the first time this season last week. And the all-day fest that is Texas football isn't going away anytime soon.
But for those looking for more entertainment, there are plenty of teams—from professional to high school—to make even the most sports-averse Austinites become full-fledged fans.
Here is a list of teams to hop onto, ranked from best to worst for those fair-weather fans:
Westlake Chapparals football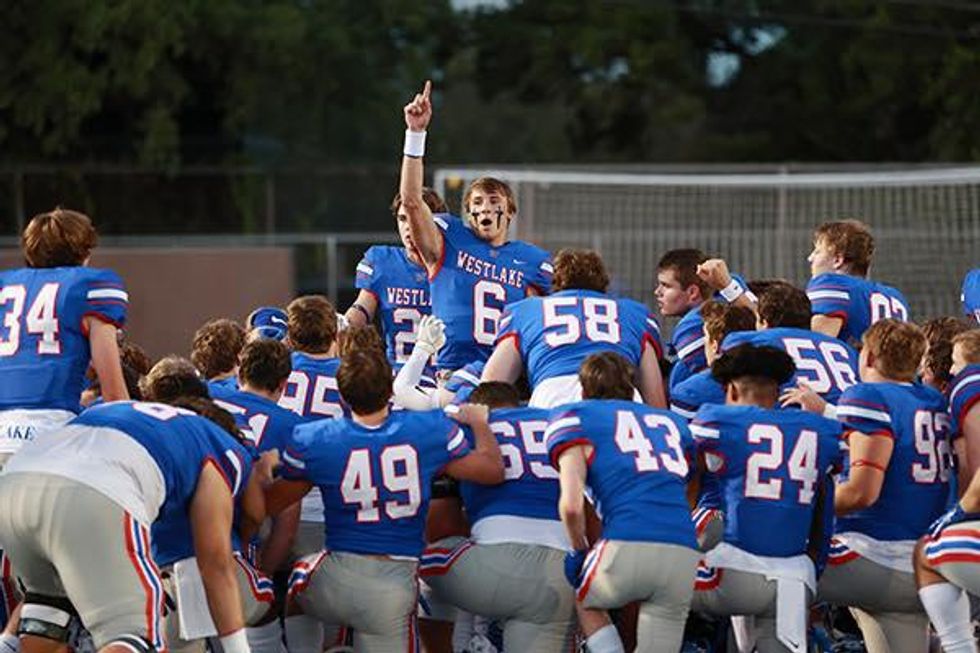 (Westlake Nation/Facebook)
Unsure about Texas' football season this year? If you're looking for few disappointments and plenty of wins, check out Westlake High School's championship football team.
In fact, the team hasn't lost a game since 2019—and they've won two straight State 6A football championships to boot. The school that produced former NFL quarterback Drew Brees and former UT star Sam Ehlinger is still going strong this season and have won all five of their games so far.
If you're looking for some "Friday Night Lights," look no further than the football-crazed culture at Westlake High games.
No. 2 Texas Volleyball
Taking our show on the road 🤘#HookEmpic.twitter.com/JZO52I2DNu

— Texas Volleyball (@TexasVolleyball) September 17, 2021
Longhorn football fans, it's time to ask an important question: is UT a volleyball school?
Even though football is having a winning streak of their own, the Texas volleyball team is certainly making a case for it this season. While they're almost always in the top 10 of NCAA standings, the 2020-21 team propelled even further into the NCAA Championships as they fell to No. 2 Kentucky in the finals.
The Longhorns have kept that spirit going this season: they're ranked No. 2 in the NCAA and are undefeated with 11 straight wins. The team toppled Lone Star rival Texas A&M 3-1 on Sept. 27 and swept their first Big 12 Conference foe West Virginia twice in a row to keep their record clean.
Get on the bandwagon before the NCAA Tournament next spring and you may see the team take home their first championship since 2012!
Austin Outlaws (Quidditch)
Looking for something a little bit more magical? The Austin Outlaws have you covered.
Based on a wizarding game from the Harry Potter series, Major League Quidditch brings the sport into the "muggle" world. It's a full-contact, co-ed sport that involves throwing balls into hoops, chasing an elusive Seeker and yes, having broomstick-like sticks between your legs.
The Austin Outlaws are one of the premier Quidditch teams in the nation, having appeared in all four of the MLQ finals since their founding in 2016. They're coming in hot off of a MLQ Championship title in 2020 and will once again take to the pitch in summer 2022.
Austin Valkyries
Ranked No. 2 in the nation, women's rugby team Austin Valkyries are an aptly-named group of athletes that took home the 7's TOLA (Texas, Oklahoma, Louisiana, Arkansas) trophy in August alongside brother team the Austin Huns (we'll get to them next.)
The Valkyries' 7-man season may be over, but their 15-woman team will take on the Denver Merlins on Oct. 23 at Austin Huns Rugby in the Kandis Ruiz Cookie Bowl named after their late teammate.
Austin Huns
Just like their sisters the Valkyries, men's rugby club the Austin Huns brought in awards of their own as they won the "Plate" at Nationals and took home the TOLA cup themselves in August.
The Huns took home three other tournament titles over the summer, and they're not new to the championship scene: in 2017, the team made history as they became the U.S. Division 1 National Champions.
The Huns are taking a break from the pitch but will be back this fall.
Major League Pickleball
We ranked this one high because of its novelty and significance to pickleball-loving Austin.
For those not on the pickleball train, the fast-growing sport has fully wedged itself into the Texas capital's culture. Those young and old can be seen playing side-by-side at bars, tennis courts and even pickleball-centered venues around the metro.
As the first major league ever to be founded in Austin, Major League Pickleball seeks to hop into the pickleball craze. The new co-ed league, based at Dreamland in Dripping Springs, will bring the best-of-the-best pickleballers to the city for a four-day inaugural tournament on Nov. 5-8.
Round Rock Express
One of the metro's most-loved teams prior to the arrival of Austin FC, the Round Rock Express are a Triple-A minor league team affiliated with Dallas' Texas Rangers. The team, which is owned by famous Ranger Nolan Ryan, is currently seventh in their 30-team league and are rounding out their season with a series of home events through October and November.
Austin Spurs
The San Antonio Spurs are overrated, right? For those not wanting to make the trip down I-35, the Austin Spurs are an NBA G-League team that serve as a minor-league affiliate to their San Antonio neighbors.
The team was fifth in the league last season and sixth the year before, advancing to playoffs both years. Catch up-and-coming stars before their big break all while staying in town—the team kicks off their first game since March of 2020 at Cedar Park's H-E-B Center on Nov. 14.
Austin Sol
Playing Frisbee may seem like a beachside hobby, but the pastime has blossomed into a high-intensity sport with a professional league of its own in the form of ultimate frisbee.
Think of your favorite aspects of basketball, soccer and football, and you'll get something similar to ultimate frisbee. It's a fast-paced, no-contact sport that involves strategic passes, interception, and touchdown-esque goals that occur when a pass is completed in the endzone.
If you're still confused, check out Austin Sol, an American Ultimate Disc League team founded in Austin in 2015. The team enjoyed an even 6-6 record this summer to finish their season at third in the West Division.
They may not be playing until next summer, but be sure to watch the team catch some high-flying discs at Chaparral Stadium come June.
Austin Bold FC
Not interested in $10 beers?
Austin FC packs in the party at their 20,500 capacity stadium every week, but for those looking for a quieter professional soccer team, the Austin Bold are another viable option.
Located in Southeast Austin at Circuit of the Americas, the United Soccer League club is sixth in its seven-team conference but is enjoying a bit of a late-season comeback with a 3-1-1 record in their last five matches.
They may not make playoff berth, but they've got $2 beers. What's not to like?
Catch the Austin Bold at home for their next two matches at 8 p.m. on Wednesday and Sunday.
Austin Ice Bats
Think it's too hot for hockey in Central Texas? Think again—Austin is now home to two minor league hockey teams, the Texas Stars and aptly-named Austin Ice Bats.
The Texas Stars are a professional hockey team and American Hockey League affiliate to major-leaguers the Dallas Stars. They've been around since 2009 and have since won two titles in 2013 and 2014.
The club was second-to-last in their division last season, but they'll have a chance to make up for it with a season opener at Cedar Park's H-E-B center against the Iowa Wild on Saturday, Oct. 16.
The Ice Bats' name may seem familiar to seasoned Austinites—that's because the new team owes their name to the original Ice Bats, a minor league hockey team that preceded the Stars before disbanding in 2008.
The new Ice Bats are a Division III juniors team that will start their first season states away on Friday but come home to play College Station's Texas Roadrunners starting on Oct. 29 at Chaparral Ice.
FC Austin Elite
Women's semipro soccer team FC Austin Elite may have finished fifth in the eight-team Southwest conference this year, but they have more to look forward to: they'll upgrade into Austin's first professional women's soccer team in a Division II league next year, according to FC Austin Elite general manager Danny Woodfill.
"We are actually out recruiting professional players," Woodfill said. "Everybody in the country wants to come to Austin right now, and now they can play pro soccer now in Austin as women."
Catch the FC Austin Elite fill in those professional shoes at the Round Rock Multipurpose Complex come spring.
Austin Outlaws
Looking to watch some girl power? Catch the Austin Outlaws, a women's full-equipment, full-contact football team that plays in the Southwest division of the 60-team Women's Football Alliance.
The team is one of the longest-running full-contact women's football clubs in the U.S., and they've got the stats to prove it as they flip-flopped across football leagues and through playoffs through their 20 years.
It takes a special type of fan to get behind the Outlaws—they lost every game last season—but the monthlong May-June season is still sure to pack in entertainment and female badassery.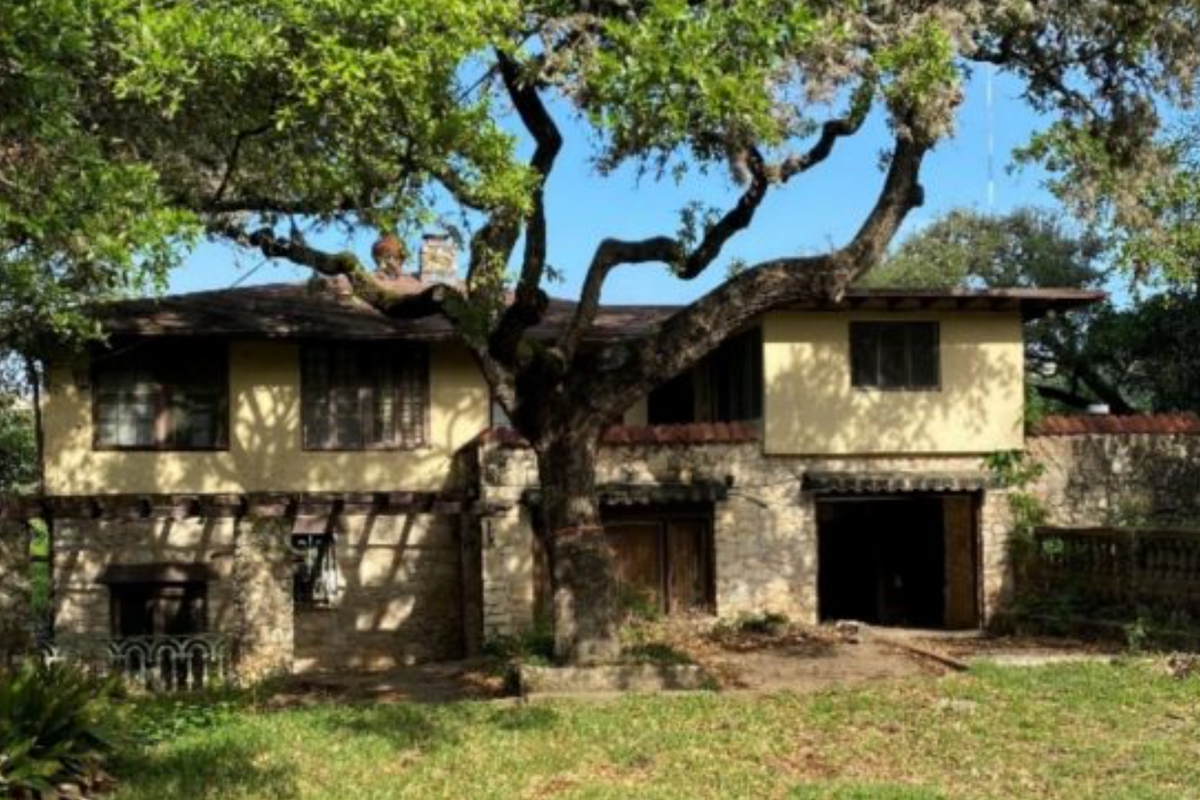 Austin Monitor
By Jonathan Lee
The Planning Commission was split Tuesday on whether to help save an eclectic lakefront estate from demolition by zoning it historic amid concerns over tax breaks and the likelihood that a previous owner participated in segregation as a business owner.
The property in question, known as the Delisle House, is located at 2002 Scenic Drive in Tarrytown. The main house, with Spanish and Modern influences, was built in 1923 by Raymond Delisle, an optician. A Gothic Revival accessory apartment was built in 1946. The current owner applied to demolish the structures in order to build a new home.'
Historic preservationists, for their part, overwhelmingly support historic zoning, which would preserve the buildings in perpetuity. The Historic Landmark Commission unanimously voted to initiate historic zoning in July, citing architectural significance, landscape features and association to historic figures. City staffers recommend historic zoning, calling both structures one-of-a-kind examples of vernacular architecture.
Tarrytown neighbors have also banded together to stop the demolition. Many have written letters, and a few spoke at the meeting. "How could anyone buy this property with the intent of destroying it?" Ila Falvey said. "I think it's an architectural treasure."
Michael Whellan, an attorney representing the property owner, said that the claims made by preservationists are shaky. The buildings are run down, he said, and have had substantial renovations. A structural engineer hired by the owner said any attempt at preservation would involve tearing down and rebuilding – an undertaking Whellan said would likely cost millions.
Whellan also argued that any historical significance derived from the property's association with Delisle and longtime owner C.H. Slator is dubious. "These men are not noted for any civic, philanthropic or historic impact," he said.
What's more, according to Whellan, Slator likely participated in segregation as the owner of the Tavern on North Lamar Boulevard between 1953 and 1960.
A city staffer, however, said she found no evidence to support the claim. "We would never landmark a property where a segregationist lived, or there was a racist person," Kimberly Collins with the Historic Preservation Office said.
Commissioner Awais Azhar couldn't support historic zoning in part due to lingering uncertainty about Slator. "Focusing on that factor is not here to disparage an individual or family. It is not about playing the race card. This is an important assertion for us to consider as Planning commissioners," Azhar said.
Commissioner Carmen Llanes Pulido said that allegations of racism should come as no surprise. "We're talking about white male property owners in the 1950s, in Austin, on the west side – and of course they were racist," she said. But she argued that allowing the house to be demolished based on these grounds does nothing to help people of color who have been harmed by racism and segregation.
The question of tax breaks was also controversial. Michael Gaudini, representing the property owner, said that the tax breaks associated with historic zoning would exacerbate inequality by shifting property tax burdens to less affluent communities. City staffers estimate that the property, appraised at $3.5 million, would get either a $8,500 or $16,107 property tax break annually, depending on whether a homestead exemption is applied.
Commissioner Grayson Cox preferred the commission focus not on tax breaks but on whether the structures merit preservation. "To me, nothing in the historic preservation criteria lists, is this person deserving of a tax break or not?"
Azhar, on the other hand, said he plans to propose a code amendment getting rid of city property tax breaks for historic properties.
The commission fell one vote short of recommending historic zoning, with six commissioners in support and three opposed. Azhar and commissioners Claire Hempel and Greg Anderson voted against.
The odds of City Council zoning over an owner's wishes are slim. Nine out of 11 members must vote in favor, and there have only been a handful of such cases over the past several decades.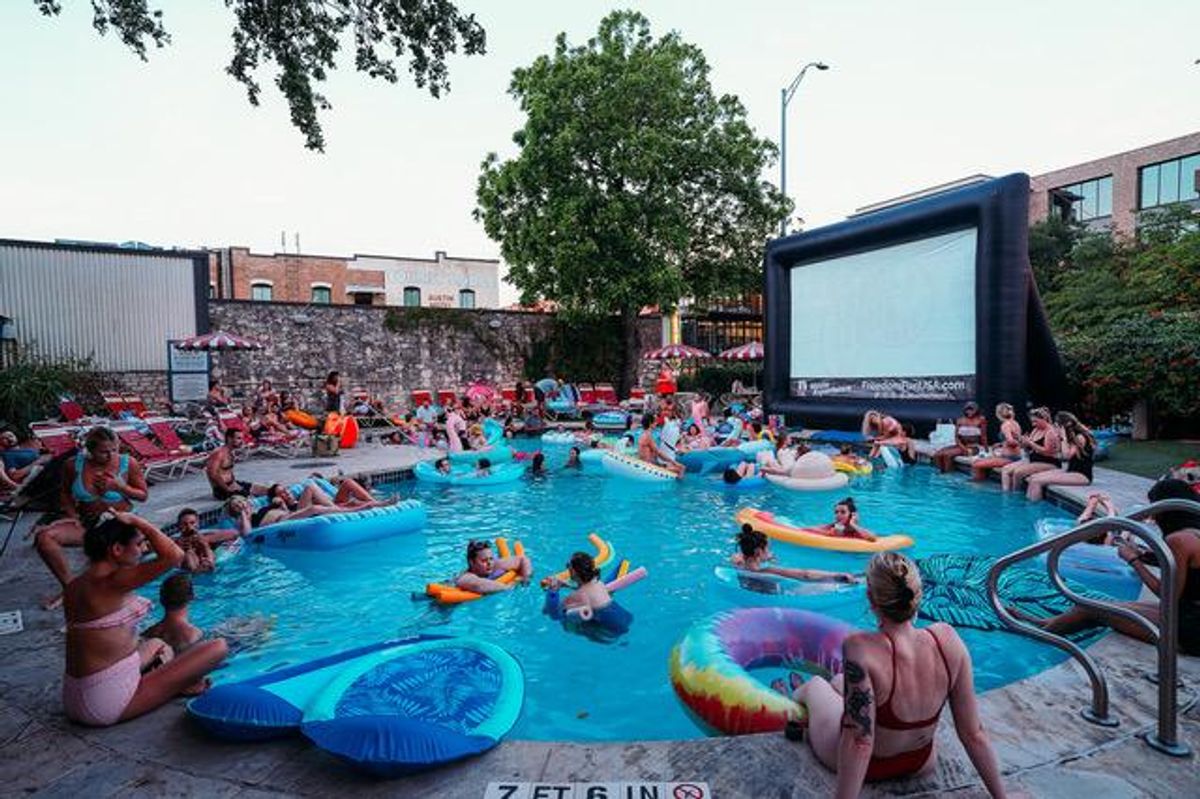 Austin Motel
What's new in Austin food & drink this week:
Nau's Enfield Drug closing after losing their lease. Did McGuire Moorman Lambert buy the building, with its vintage soda fountain?
Nixta Taqueria Chef Edgar Rico named to Time Magazine's Time 100 Next influencer list, after winning a James Beard Award earlier this year.
Question: From what BBQ joint did pescatarian Harry Styles order food this week?
Austin Motel is opening the pool and pool bar Wednesday nights in October for Freaky Floats.
Vincent's on the Lake closing due to "economic conditions and low water levels [at Lake Travis]."
Cenote has closed its Windsor Park location. The East Cesar Chavez location remains open.
The Steeping Room on N. Lamar has closed.
Local startup It's Skinnyscored new financing for its gluten-free pasta business.
P. Terry's opened a new location in Kyle, at 18940 IH-35.