Get connected with our daily update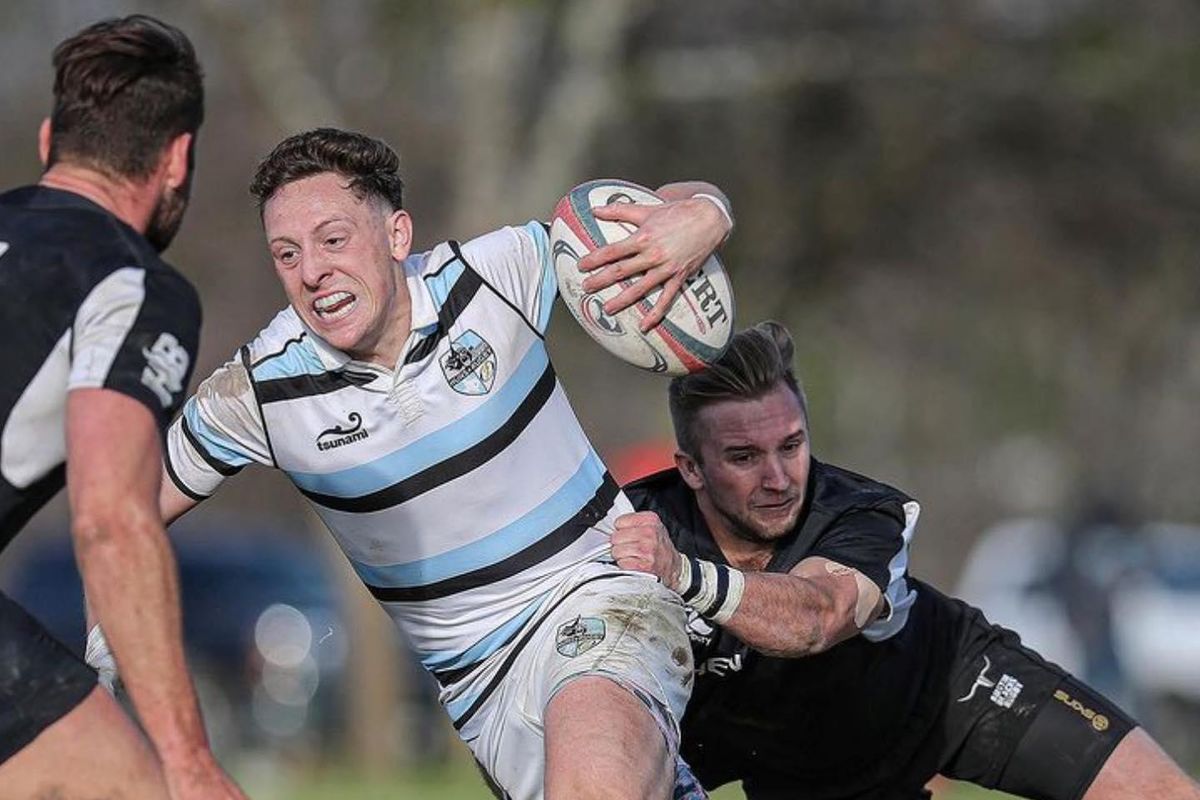 Tired of football and futbol? Austin may have waited until 2021 to secure its first major-league professional team, but it's still packed with weird and wonderful teams of every sport to cheer on.
---
With Austin FC still tucked away in last place, it hasn't been easy being a Verde fan so far, even as they won two straight home matches for the first time this season last week. And the all-day fest that is Texas football isn't going away anytime soon.
But for those looking for more entertainment, there are plenty of teams—from professional to high school—to make even the most sports-averse Austinites become full-fledged fans.
Here is a list of teams to hop onto, ranked from best to worst for those fair-weather fans:
Westlake Chapparals football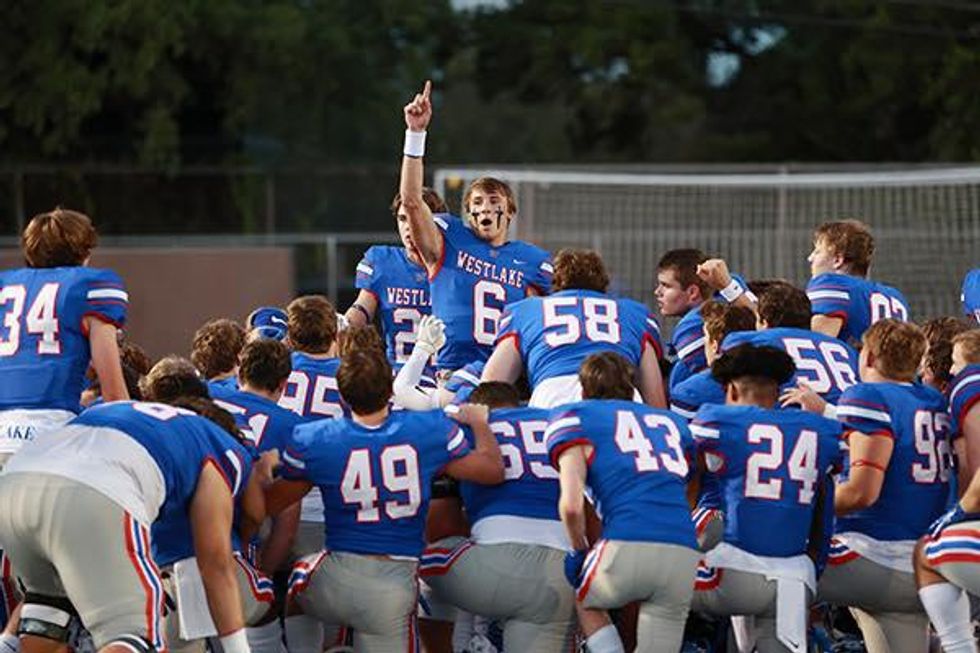 (Westlake Nation/Facebook)
Unsure about Texas' football season this year? If you're looking for few disappointments and plenty of wins, check out Westlake High School's championship football team.
In fact, the team hasn't lost a game since 2019—and they've won two straight State 6A football championships to boot. The school that produced former NFL quarterback Drew Brees and former UT star Sam Ehlinger is still going strong this season and have won all five of their games so far.
If you're looking for some "Friday Night Lights," look no further than the football-crazed culture at Westlake High games.
No. 2 Texas Volleyball
Taking our show on the road 🤘#HookEmpic.twitter.com/JZO52I2DNu

— Texas Volleyball (@TexasVolleyball) September 17, 2021
Longhorn football fans, it's time to ask an important question: is UT a volleyball school?
Even though football is having a winning streak of their own, the Texas volleyball team is certainly making a case for it this season. While they're almost always in the top 10 of NCAA standings, the 2020-21 team propelled even further into the NCAA Championships as they fell to No. 2 Kentucky in the finals.
The Longhorns have kept that spirit going this season: they're ranked No. 2 in the NCAA and are undefeated with 11 straight wins. The team toppled Lone Star rival Texas A&M 3-1 on Sept. 27 and swept their first Big 12 Conference foe West Virginia twice in a row to keep their record clean.
Get on the bandwagon before the NCAA Tournament next spring and you may see the team take home their first championship since 2012!
Austin Outlaws (Quidditch)
Looking for something a little bit more magical? The Austin Outlaws have you covered.
Based on a wizarding game from the Harry Potter series, Major League Quidditch brings the sport into the "muggle" world. It's a full-contact, co-ed sport that involves throwing balls into hoops, chasing an elusive Seeker and yes, having broomstick-like sticks between your legs.
The Austin Outlaws are one of the premier Quidditch teams in the nation, having appeared in all four of the MLQ finals since their founding in 2016. They're coming in hot off of a MLQ Championship title in 2020 and will once again take to the pitch in summer 2022.
Austin Valkyries
Ranked No. 2 in the nation, women's rugby team Austin Valkyries are an aptly-named group of athletes that took home the 7's TOLA (Texas, Oklahoma, Louisiana, Arkansas) trophy in August alongside brother team the Austin Huns (we'll get to them next.)
The Valkyries' 7-man season may be over, but their 15-woman team will take on the Denver Merlins on Oct. 23 at Austin Huns Rugby in the Kandis Ruiz Cookie Bowl named after their late teammate.
Austin Huns
Just like their sisters the Valkyries, men's rugby club the Austin Huns brought in awards of their own as they won the "Plate" at Nationals and took home the TOLA cup themselves in August.
The Huns took home three other tournament titles over the summer, and they're not new to the championship scene: in 2017, the team made history as they became the U.S. Division 1 National Champions.
The Huns are taking a break from the pitch but will be back this fall.
Major League Pickleball
We ranked this one high because of its novelty and significance to pickleball-loving Austin.
For those not on the pickleball train, the fast-growing sport has fully wedged itself into the Texas capital's culture. Those young and old can be seen playing side-by-side at bars, tennis courts and even pickleball-centered venues around the metro.
As the first major league ever to be founded in Austin, Major League Pickleball seeks to hop into the pickleball craze. The new co-ed league, based at Dreamland in Dripping Springs, will bring the best-of-the-best pickleballers to the city for a four-day inaugural tournament on Nov. 5-8.
Round Rock Express
One of the metro's most-loved teams prior to the arrival of Austin FC, the Round Rock Express are a Triple-A minor league team affiliated with Dallas' Texas Rangers. The team, which is owned by famous Ranger Nolan Ryan, is currently seventh in their 30-team league and are rounding out their season with a series of home events through October and November.
Austin Spurs
The San Antonio Spurs are overrated, right? For those not wanting to make the trip down I-35, the Austin Spurs are an NBA G-League team that serve as a minor-league affiliate to their San Antonio neighbors.
The team was fifth in the league last season and sixth the year before, advancing to playoffs both years. Catch up-and-coming stars before their big break all while staying in town—the team kicks off their first game since March of 2020 at Cedar Park's H-E-B Center on Nov. 14.
Austin Sol
Playing Frisbee may seem like a beachside hobby, but the pastime has blossomed into a high-intensity sport with a professional league of its own in the form of ultimate frisbee.
Think of your favorite aspects of basketball, soccer and football, and you'll get something similar to ultimate frisbee. It's a fast-paced, no-contact sport that involves strategic passes, interception, and touchdown-esque goals that occur when a pass is completed in the endzone.
If you're still confused, check out Austin Sol, an American Ultimate Disc League team founded in Austin in 2015. The team enjoyed an even 6-6 record this summer to finish their season at third in the West Division.
They may not be playing until next summer, but be sure to watch the team catch some high-flying discs at Chaparral Stadium come June.
Austin Bold FC
Not interested in $10 beers?
Austin FC packs in the party at their 20,500 capacity stadium every week, but for those looking for a quieter professional soccer team, the Austin Bold are another viable option.
Located in Southeast Austin at Circuit of the Americas, the United Soccer League club is sixth in its seven-team conference but is enjoying a bit of a late-season comeback with a 3-1-1 record in their last five matches.
They may not make playoff berth, but they've got $2 beers. What's not to like?
Catch the Austin Bold at home for their next two matches at 8 p.m. on Wednesday and Sunday.
Austin Ice Bats
Think it's too hot for hockey in Central Texas? Think again—Austin is now home to two minor league hockey teams, the Texas Stars and aptly-named Austin Ice Bats.
The Texas Stars are a professional hockey team and American Hockey League affiliate to major-leaguers the Dallas Stars. They've been around since 2009 and have since won two titles in 2013 and 2014.
The club was second-to-last in their division last season, but they'll have a chance to make up for it with a season opener at Cedar Park's H-E-B center against the Iowa Wild on Saturday, Oct. 16.
The Ice Bats' name may seem familiar to seasoned Austinites—that's because the new team owes their name to the original Ice Bats, a minor league hockey team that preceded the Stars before disbanding in 2008.
The new Ice Bats are a Division III juniors team that will start their first season states away on Friday but come home to play College Station's Texas Roadrunners starting on Oct. 29 at Chaparral Ice.
FC Austin Elite
Women's semipro soccer team FC Austin Elite may have finished fifth in the eight-team Southwest conference this year, but they have more to look forward to: they'll upgrade into Austin's first professional women's soccer team in a Division II league next year, according to FC Austin Elite general manager Danny Woodfill.
"We are actually out recruiting professional players," Woodfill said. "Everybody in the country wants to come to Austin right now, and now they can play pro soccer now in Austin as women."
Catch the FC Austin Elite fill in those professional shoes at the Round Rock Multipurpose Complex come spring.
Austin Outlaws
Looking to watch some girl power? Catch the Austin Outlaws, a women's full-equipment, full-contact football team that plays in the Southwest division of the 60-team Women's Football Alliance.
The team is one of the longest-running full-contact women's football clubs in the U.S., and they've got the stats to prove it as they flip-flopped across football leagues and through playoffs through their 20 years.
It takes a special type of fan to get behind the Outlaws—they lost every game last season—but the monthlong May-June season is still sure to pack in entertainment and female badassery.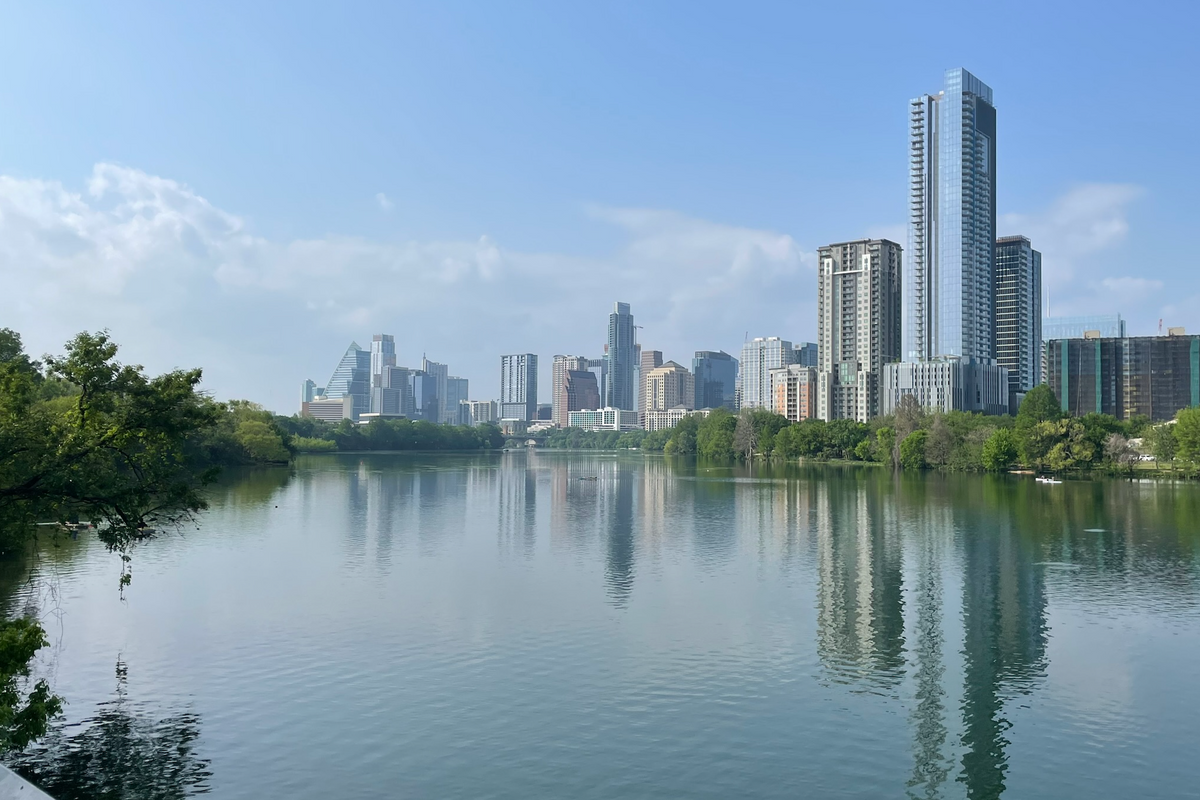 We've all heard it before, 'Austin isn't what it used to be,' despite residents complaining about their beloved city morphing since the 1880s. However, that's not to say Austin hasn't changed.
With expansive population growth, new businesses steadily flowing in, celebrities snapping up local property and constant new development, Austin is making its way through some growing pains.
Here are some of the parts of the city longtime Austinites gripe about and newcomers don't notice.
South Congress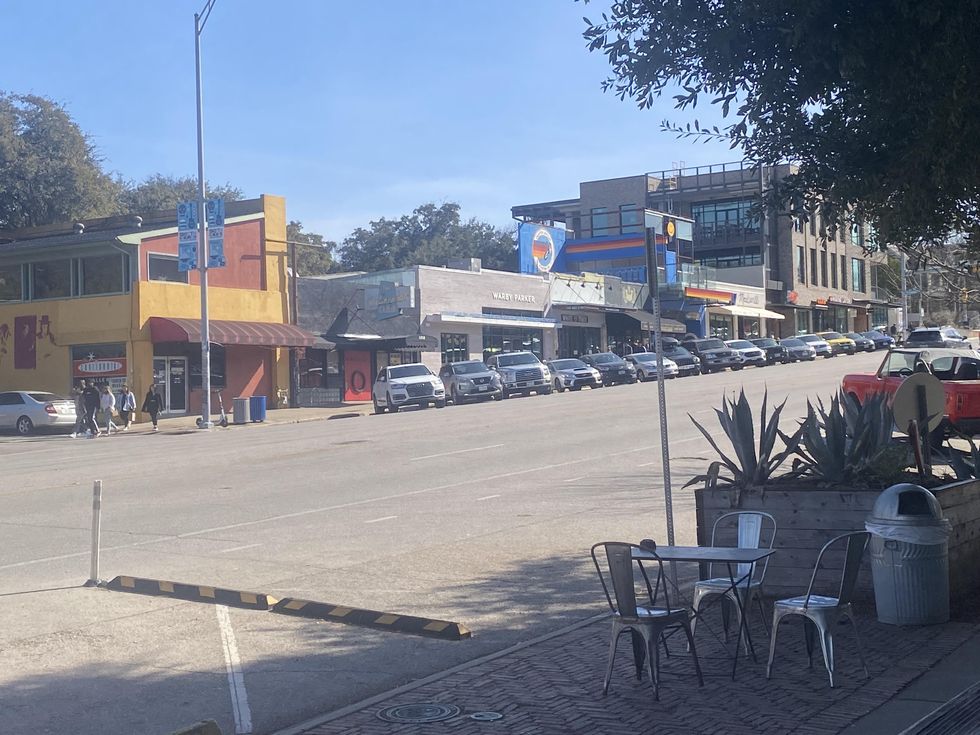 (Laura Figi/Austonia)
From its origins as a pseudo-red light in the 1990s to its emerging identity as a luxury shopping center and tourist destination, South Congress has been the epicenter of change in Austin. While many legacy businesses—think Prima Dora, Güero's Taco Bar and The Continental Club—are still operating, it has also seen its fair share of closures since the pandemic: Most recently, Lucy in Disguise with Diamonds announced it would closing.
the south congress area is raising my blood pressure

— woman (@fiorellino__1) August 6, 2022
For each closure, there has been a handful of new openings, namely along Music Lane, which was completed in spring 2020. The new strip has brought crowds to luxury stores and restaurants that are typically reserved for the likes of The Domain, like designer brand Hermès, social club Soho House and luxury perfumery Le Labo. One person's sadness about the change is anothers excitement.
High-rise towers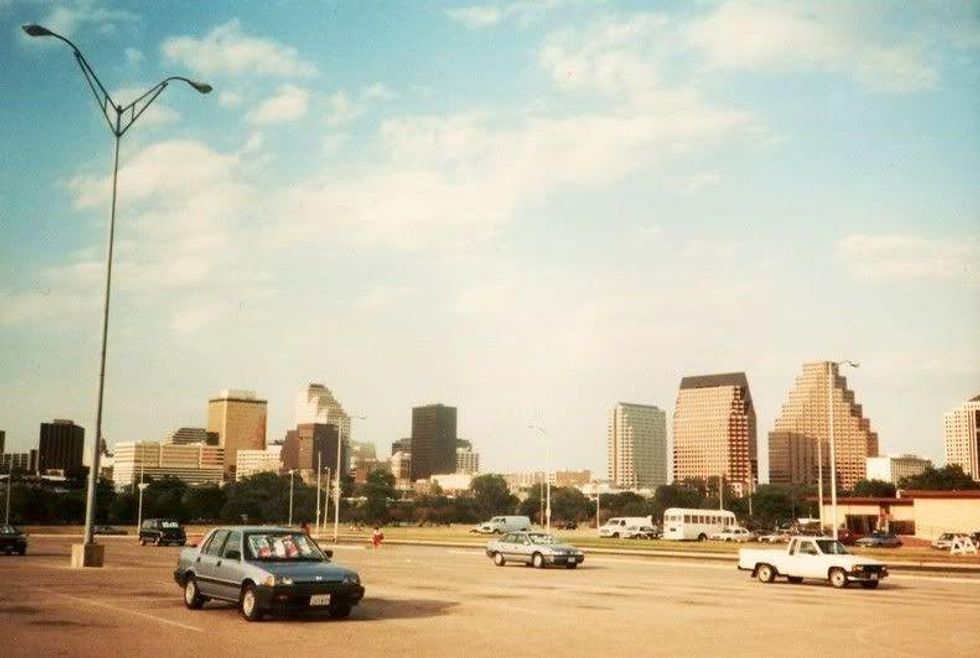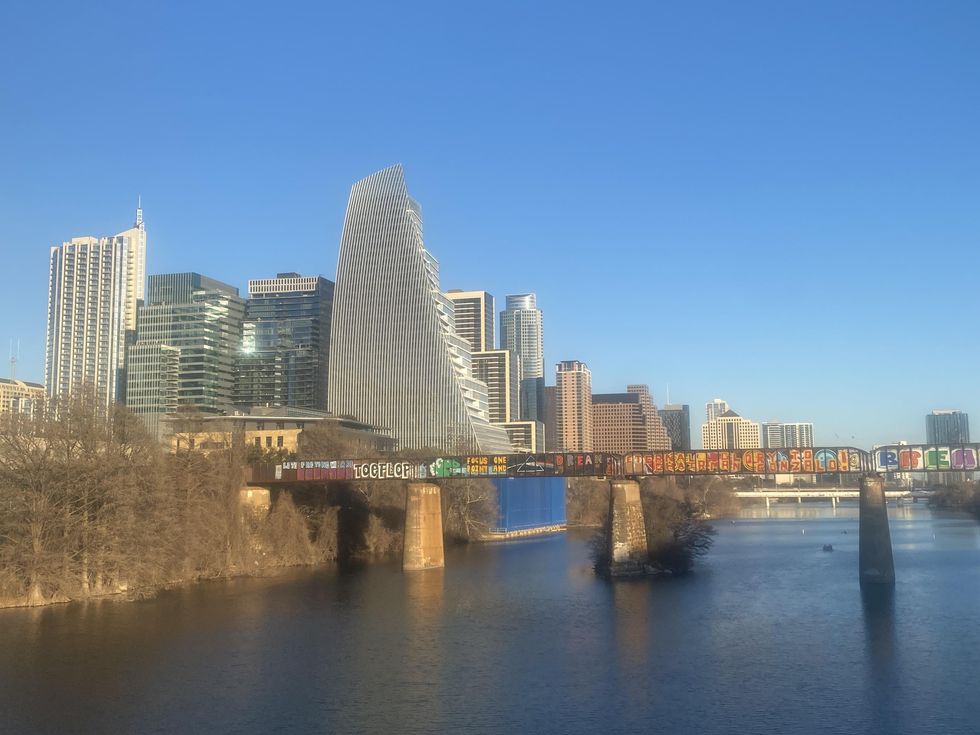 Since 2019, Austin has added 32 new buildings to its skyline, with another 28 under construction and yet another 25 in the proposal stage according to a June Downtown Austin Alliance report. In the words of the antique Austin-American Statesman in 1936, "Rip Van Winkle would have rubbed his eyes in amazement," upon seeing the difference just 10 years can bring to the skyline.
While newcomers, especially tech executives, look forward to moving into the newest high rises, they mean big changes for long-time Austinites. The new towers mean the closure of Rainey Street favorites, as well as the 4th Street Warehouse District.
Making restaurant reservations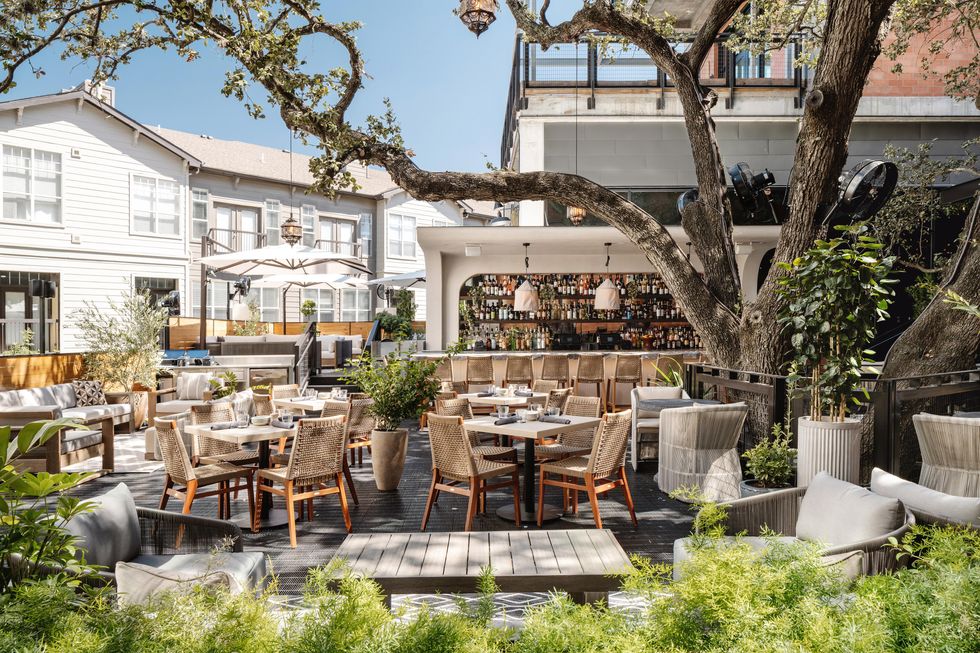 (Aba)
One of the most universal complaints about the 'new' Austin, from locals and visitors alike, is the need to make a reservation at most restaurants in town. This is a big change for locals that have lived here most of their life—you rarely had to make reservations pre-pandemic. And while this isn't loved by newer Austinites, it's the norm they know.
While you can still find walk-in options—think Lou's, Taquero Mucho, Magnolia Cafe and Terry Black's Barbecue—most restaurants with two or more dollar signs on reservation sites like Resy are likely to require a reservation… likely a month or more in advance.
According to
Open Table,
some of the hardest places to get a reservation are celebrity hotspot Aba, James Beard Foundation Award-winning restaurant El Naranjo, Lady Bird Lake rooftop bar P6, sushi restaurant Uchi and farm-to-table restaurant Emmer & Rye. You'll need to break out your calendar for those.
The Domain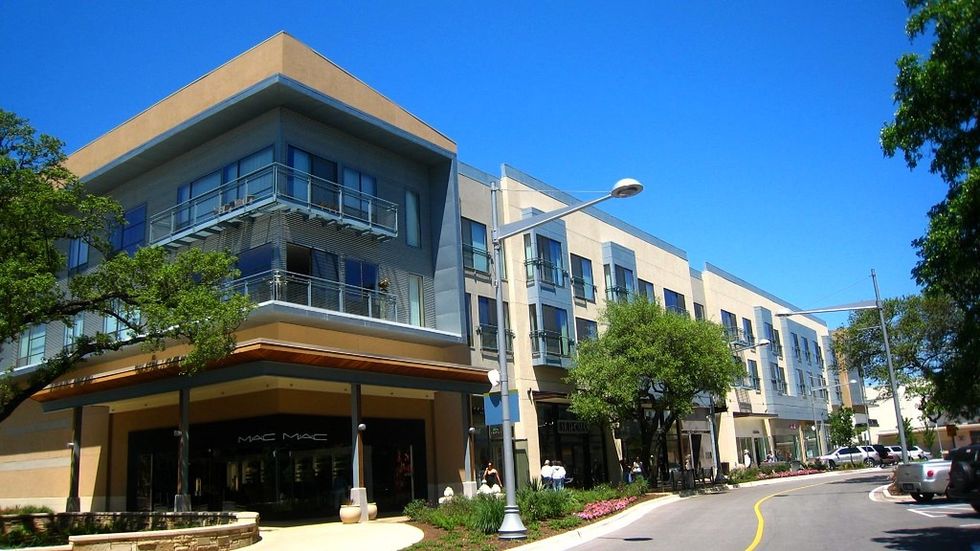 (Peter French/CC)
This massive development in North Austin is the go-to stop for luxury brands like Gucci, Anthropologie, Louis Vuitton, Tiffany & Co. and Restoration Hardware. Split into two sides: The Domain and Domain NORTHSIDE. Originally opened in 2007, The Domain has changed drastically in its 15 years of business and is often called Austin's "second downtown" but that still doesn't change the fact that it still feels like a new area to longtime residents.
Smart City
apartment locator Maddie Hastings
said she doesn't often lease locals at The Domain, mostly people from out of town, and when she does, they don't typically stay more than a year. Still, for newcomers, it's a fun development to work, eat and play.
Austin FC vs. UT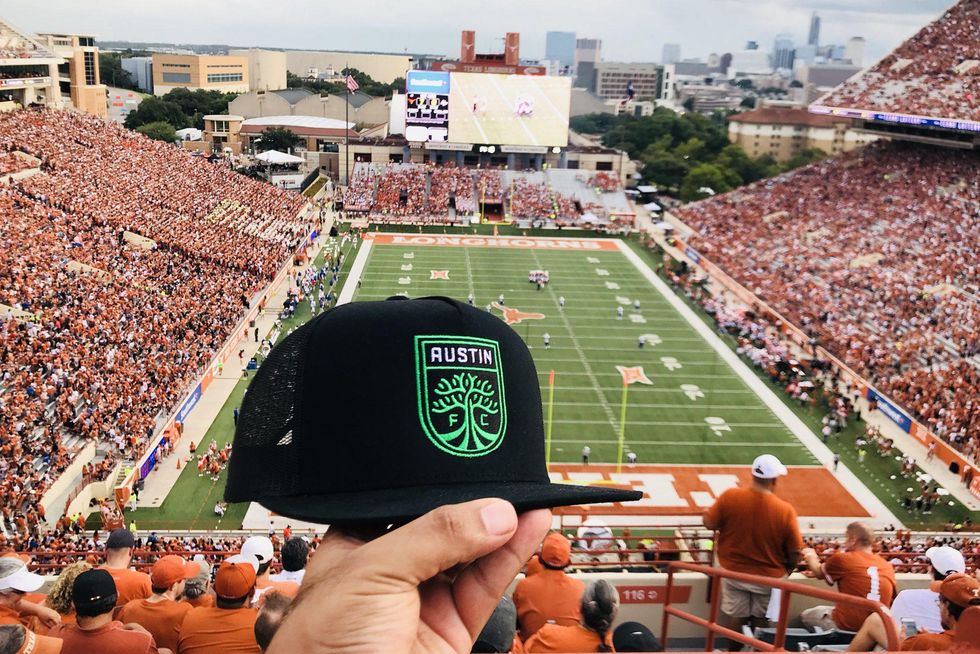 (Jay Torres)
Verde has yet to stamp out that burnt orange cult following in town. Austin FC has gained a steady following despite only being on its second MLS season, but the University of Austin has strength in numbers from the hundreds of thousands of Longhorns who have graduated from the famous school living both in and outside of Austin.
Longhorns fans are often older Austnites or those that have graduated from the school. But for newer Austnites, they don't have a connection to the school and are instantly welcomed into the diverse and fresh MLS team.
That said, Austin FC and Longhorn fans seem to be peacefully coexisting, with part-owner and UT alum Matthew McConaughey saying "the more, the merrier."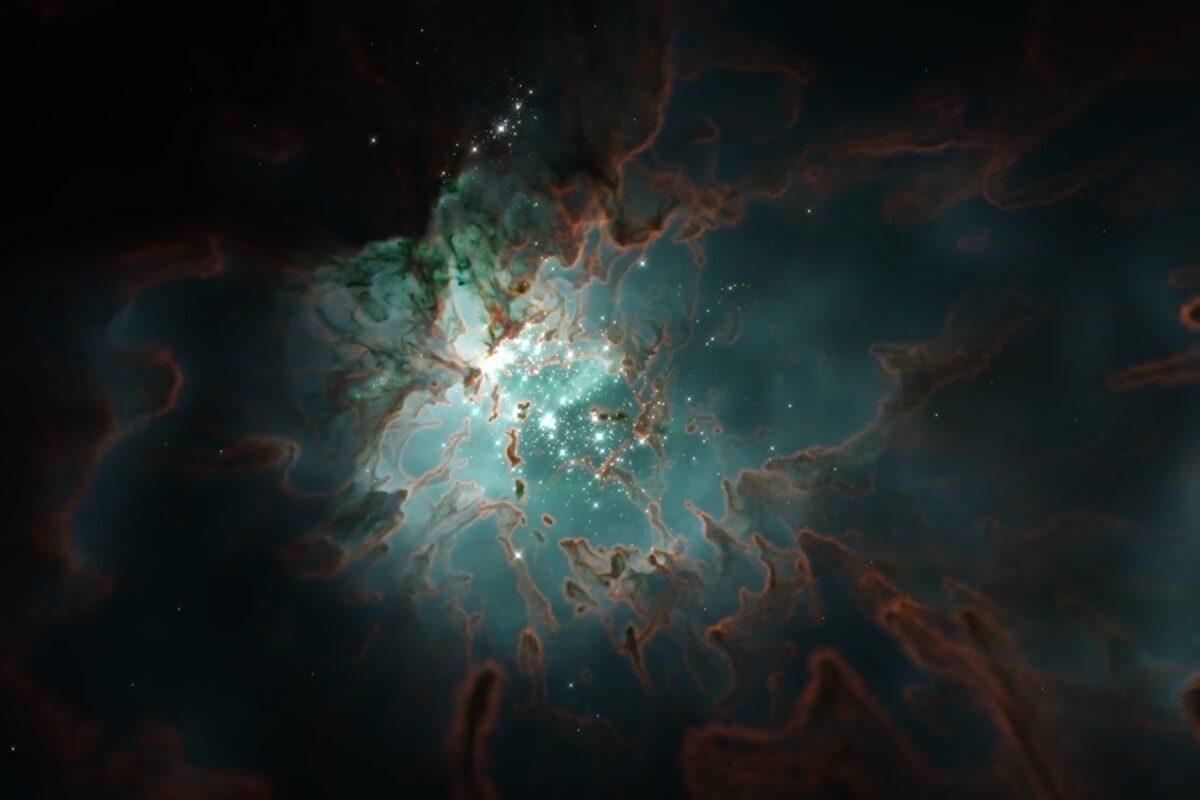 The stars aligned for a breakthrough discovery.
A collaborative team led by researchers from the University of Texas at Austin has found that star formation is a self-regulatory process. This understanding could lead to more information on star formation within our own and far away galaxies.
Every population of stars in our galaxy, and in the dwarf galaxies surrounding us, has the same balance for the mass distribution of stars, or what astronomers call the initial mass function. This has confused astronomers for decades since the stars in other galaxies were born under different conditions over billions of years.
So the researchers carried out simulations that were the first of their kind. Essentially, they follow the formation of individual stars in a collapsing giant cloud while also capturing how these newly formed stars interact with their surroundings by giving off light and shedding mass in a phenomenon known as "stellar feedback."
"For a long time, we have been asking why," said Dávid Guszejnov, a postdoctoral fellow at the Department of Astronomy at UT. "Our simulations followed stars from birth to the natural endpoint of their formation to solve this mystery."
The research was completed on two of the most powerful supercomputers in the world and was part of an initiative known as the STARFORGE Project, which is co-lead by UT Austin and the Carnegie Observatories.