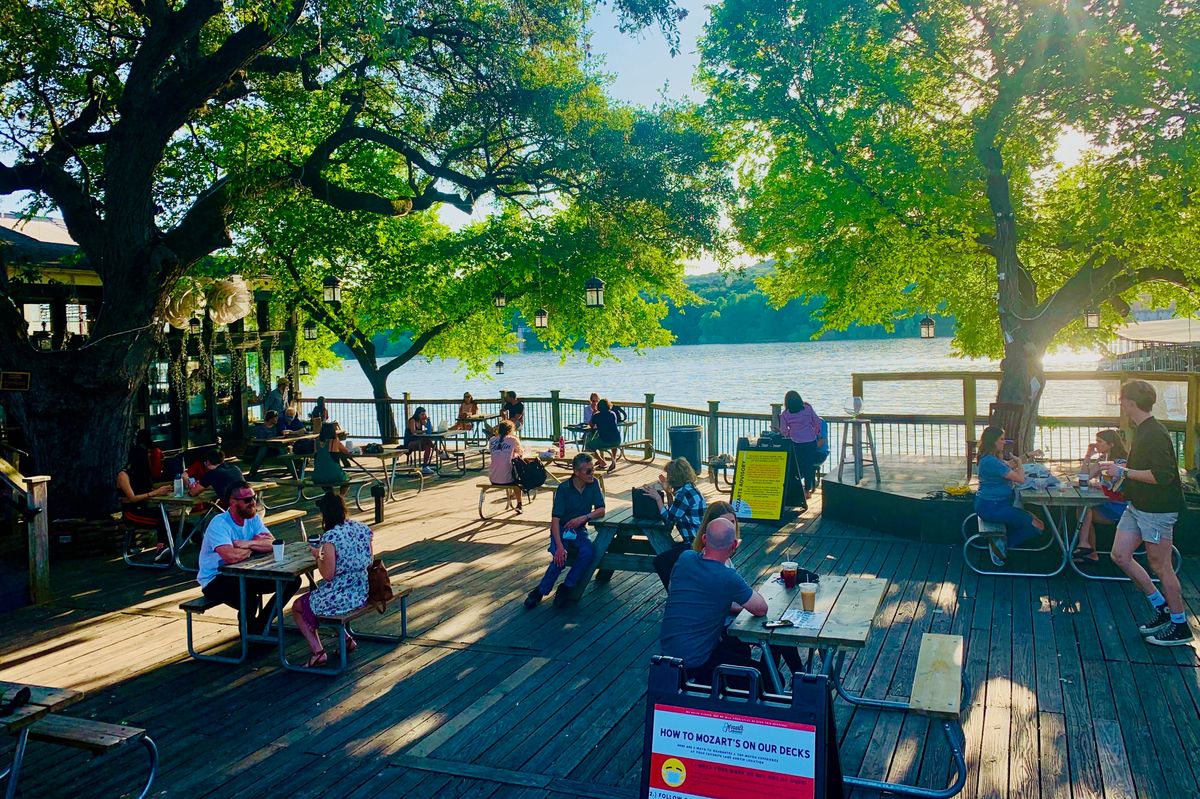 According to Austin-Travis County Interim Health Authority Mark Escott, the city of Austin has dropped its hospitalization rates down to Stage 3 territory and the city could follow suit by the end of the week.
---
Hospitalizations due to COVID-19 are down 57% since Feb. 1, Escott said in a joint session with the Austin City Council and Travis County Commissioners' Court. In Stage 3, recommended business capacity would raise from 25-50% to 50-75%, and residents would be advised to avoid gatherings greater than 10 instead of greater than two.
Austin has not been at Stage 3 levels since Nov. 17, 2020.
If cases continue to decline, Escott said Austin could even reach Stage 2 by the end of March or early April. In Stage 2, individuals who are not high risk would be recommended to avoid gatherings larger than 25, and business capacity would be recommended at 75%.
The news comes as Travis County prepares to receive the recently-passed single-shot Johnson & Johnson vaccine. Texas has received 200,000 doses for this week with Austin set to receive some next week.
Austin Public Health is almost done playing catch-up after the winter storm halted all vaccination appointments for a week. Since appointments resumed on Monday, Feb. 21, the department has administered 33,562 vaccines. While most appointments become available on Tuesdays and Thursdays, APH also released an additional 4,000 first-dose appointments after a week of extra work led to excess appointment openings.
Despite the department's overtime work, many Austinites that qualify for 1A or 1B are still struggling to book an appointment. Around 85% of those who have signed up through APH still have no vaccine, some are reporting system glitches, and many more are waiting weeks for an email or text to confirm their second dose appointment.
In response, APH has released a queuing system to help with the second-dose delay. After their first dose, residents will be put on a waitlist and will have 10 minutes to schedule their next appointment once they reach the top
If vaccines continue to roll out more quickly and case rates decline, the city's Stage 4 restrictions could be lifted.
Regardless of the situation, Escott said that the city would need to avoid lifting too much, too soon and bringing back a surge of cases. Escott continues to recommend masks and said he hopes Gov. Greg Abbott will not lift the mask mandate too soon.
Escott's urging comes after Abbott made comments in a press conference last week that mask restrictions could be lifted "very soon." Abbott is holding a 1:30 p.m. press conference Tuesday with some "exciting news," which some are speculating about on social media.