Get connected with our daily update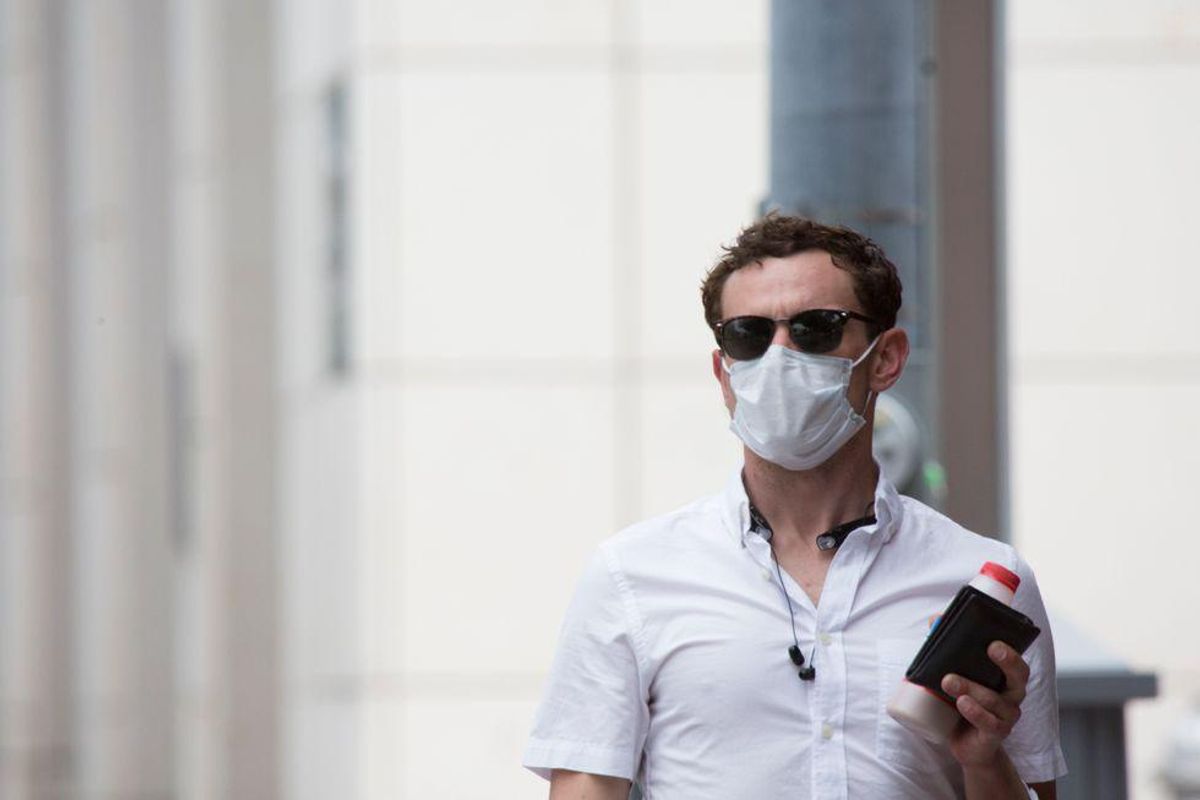 Local officials are asking Austinites to mask up—again—regardless of vaccination status.
---
Just days after local officials announced a shift to Stage 3, COVID hospitalizations and case numbers crossed the Stage 4 threshold for the first time since February, according to Austin Public Health's risk-based guidelines.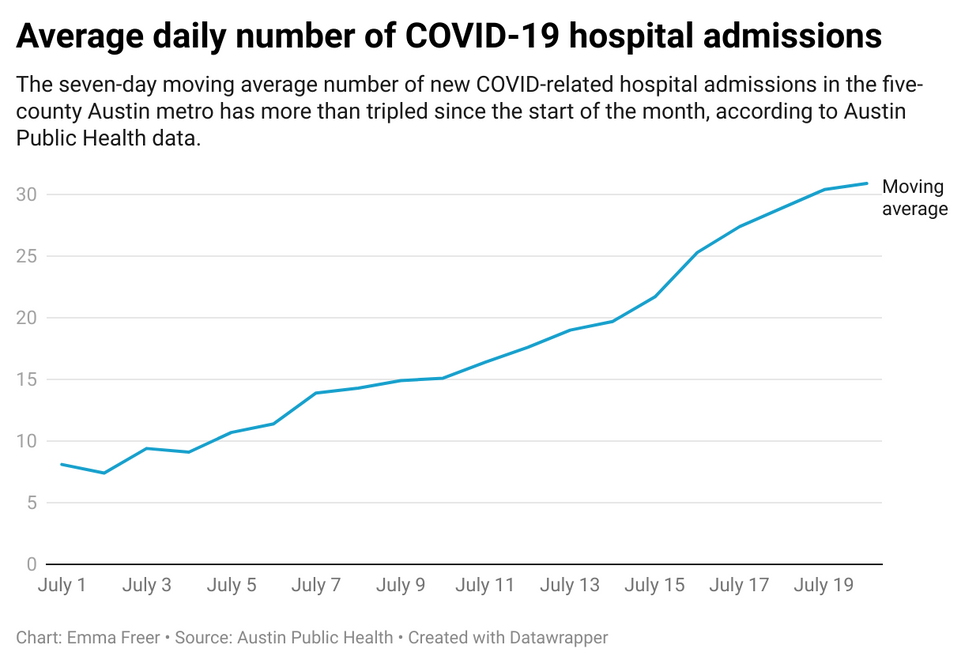 Health officials have not yet announced a formal shift to Stage 4, which they said is imminent, but they did ramp up their recommendations, including asking everyone to resume masking indoors.
"We're at the precipice of a new stage if that continues," Austin-Travis County Health Authority Dr. Desmar Walkes told city council members and county commissioners on Tuesday. "To stop the spread right now, everyone needs to wear a mask."
Despite these recommendations, local officials lack the ability to enforce such guidance after Texas Gov. Greg Abbott issued an executive order prohibiting mask mandates in May.
Walkes attributed the sharp uptick in new confirmed cases and related hospitalizations to the Delta variant, which is more contagious. She pointed to a larger percentage of young adults and children being hospitalized with COVID-19 in recent days as a particular concern, especially as families prepare for the upcoming school year.
APH encourages unvaccinated children to wear masks and is working to reach a vaccination rate of 70% by Labor Day, which Walkes said is important given the return to school.
Worried about the mess that happens when TX schools resume in a few weeks without the ability to require masks. Earliest prospect of vaccinations for the little ones is "midwinter" I gather. Yikes. 😬 😧

— Andrei Lubomudrov (@lubomudrov) July 20, 2021
This resurgence of #COVID19, masks, requests for people to distance, restaurants & businesses being forced to, yet again, choose between the health of their business & the health of their employees—it's all avoidable now. Get your vaccine & make sure your friends & family do too.

— Nathan Ryan (@nthnryn) July 18, 2021
In addition to masking, officials implored unvaccinated Austinites to make an appointment to get the COVID vaccine. Although breakthrough cases are possible among vaccinated individuals, the vaccine is extremely effective at preventing hospitalization and death. It also helps protect those individuals who are not yet eligible for a vaccine.
"It is our civic responsibility to be vaccinated," District 7 Council Member Leslie Pool said. "We must protect the medically vulnerable and the children under age 12 who are not able to be vaccinated."
This story has been updated to include details from the joint Austin City Council and Travis County Commissioners Court meeting on Tuesday morning as well as a press release sent out by APH on Tuesday afternoon.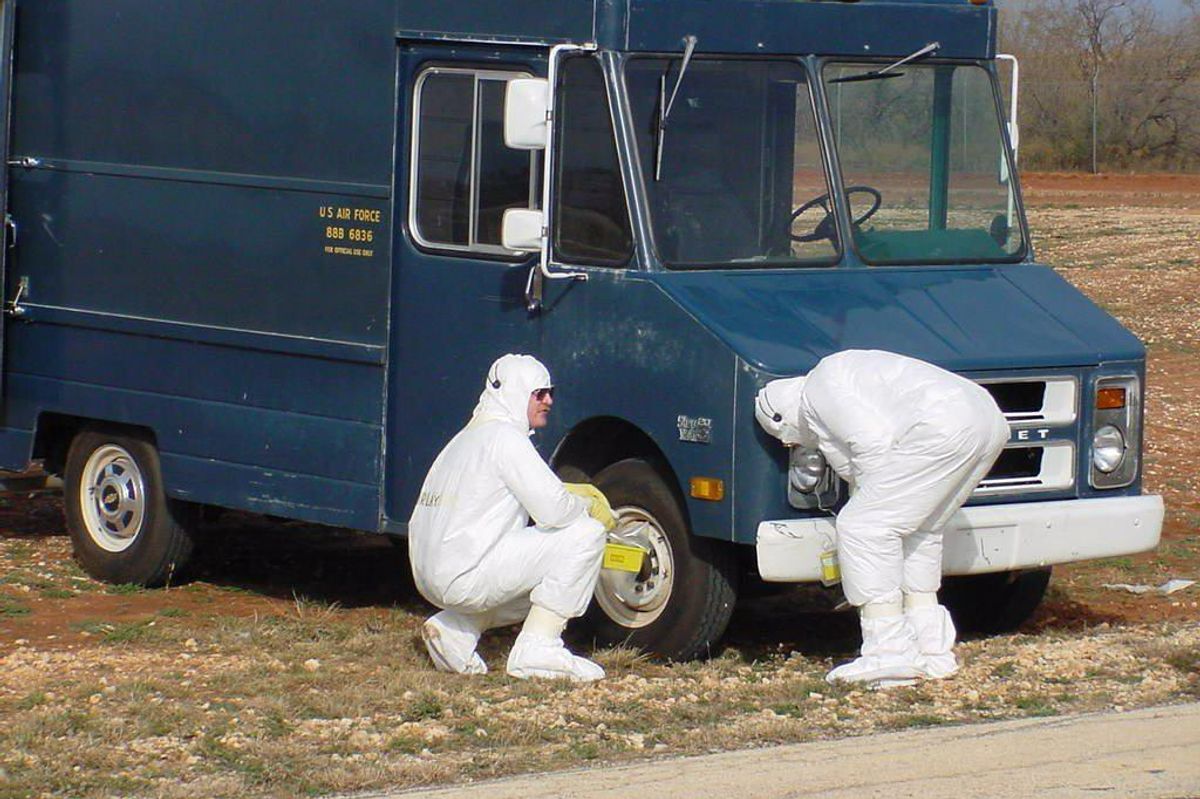 Hazmat suits, low-flying aircraft and more will be seen this week as Austin hosts an exercise to prepare for radiological incident.
The project, called Cobalt Magnet 22, involves more than 30 local, state and federal agencies planning for 18 months to be prepared in the event of radiological threats. It will start Monday and last through May 20.
What to expect: Field teams in protective clothing using radiological monitoring and detection equipment, low-flying aircraft conducting data-gathering overflights, and groups of first responders and others staged at various locations.
The exercise is part of a regular program of training, exercises and planning.
"Th City of Austin is pleased to welcome NNSA and the numerous local, state and federal agencies participating in Cobalt Magnet", said Juan Ortiz, Director of Austin's Homeland Security and Emergency Management Office. "Our goal in this exercise is to test our procedures and make improvements to ensure we're keeping the Austin/Travis County community protected."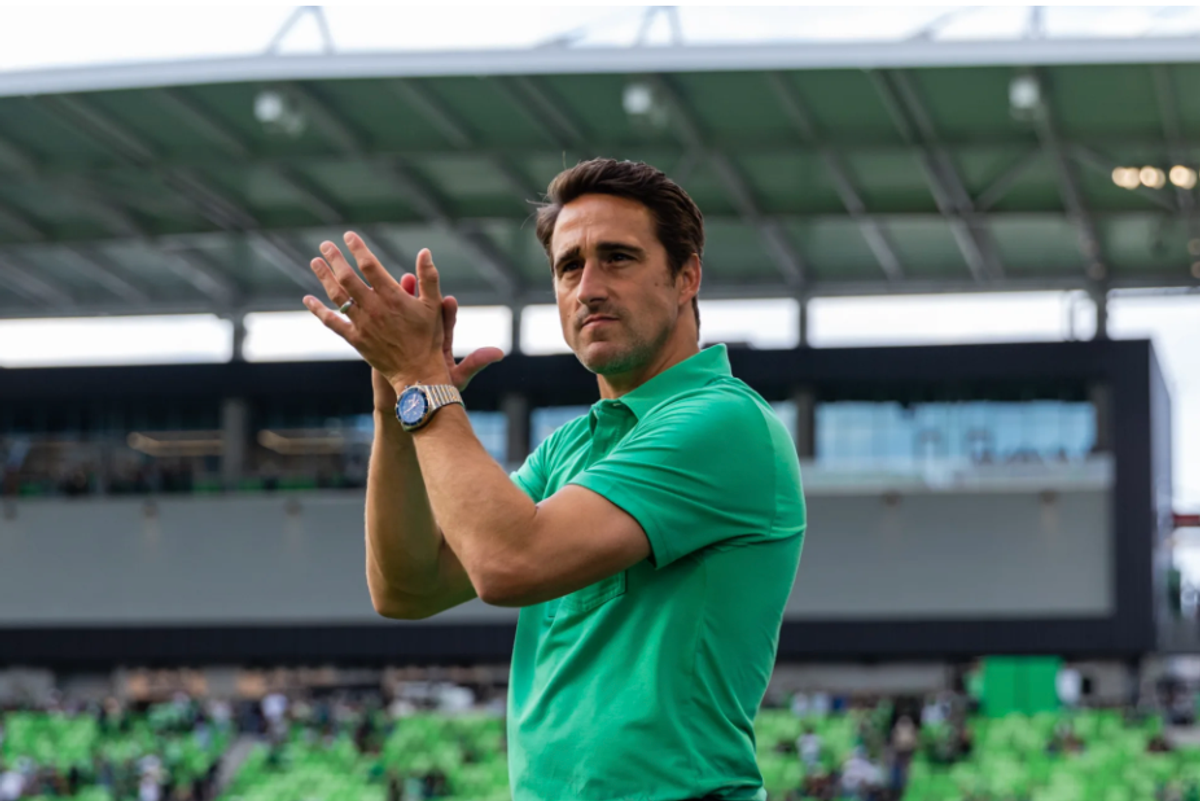 Austin FC head coach Josh Wolff is here to stay as the Club announced he signed a three-year contract extension.
Wolff, who was previously an assistant coach for the U.S. Men's National Team, will coach Austin FC through the end of 2025 under the new contract.
Wolff has been the Austin FC head coach since November 2019. In the team's first year, some hoped to oust Wolff as the team was at the bottom of the Western Conference. But this year, the team is at the top, ranking No. 3.
"This is still a young, growing Club but seeing our vision for Austin FC come to life on and off the field has been one of the great honors of my career. My staff and I will keep working every day to represent the city, and to develop our team both competitively and as human beings. The best is yet to come," Wolff said.