Get connected with our daily update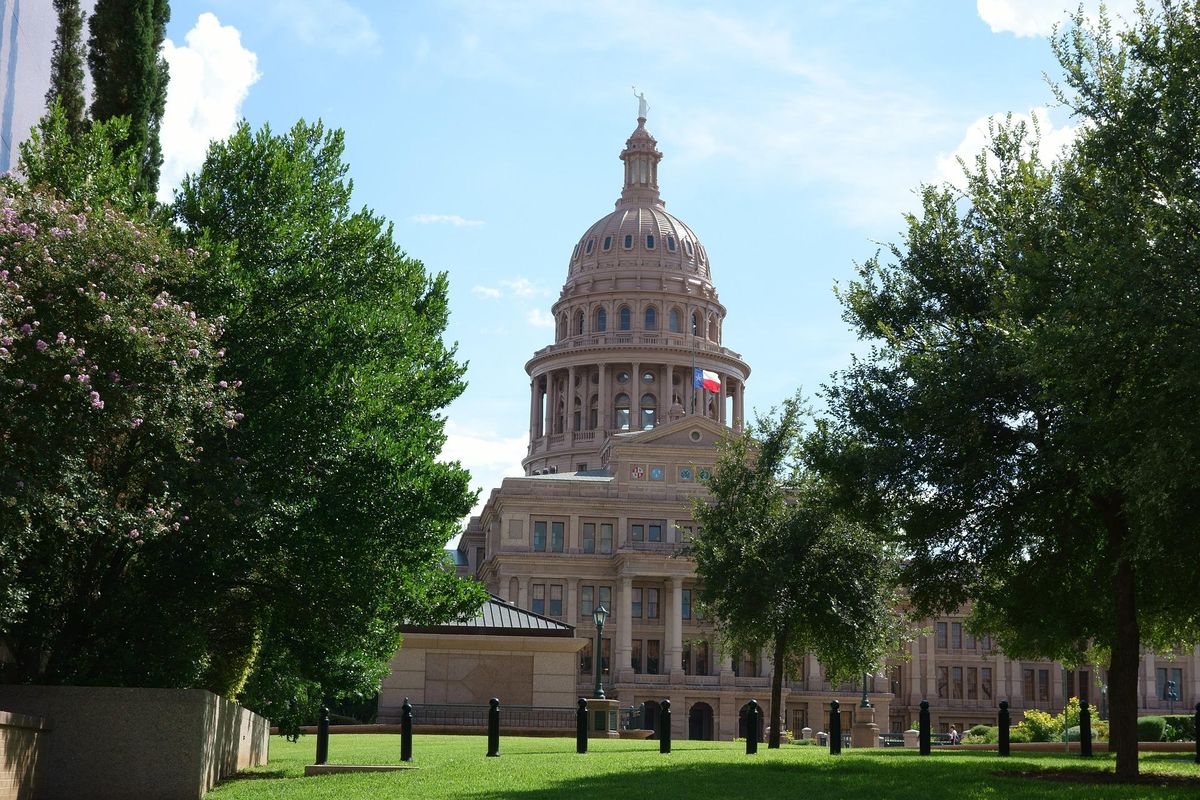 (Pixabay)
When the Texas Legislature convenes later this month, lawmakers will consider a number of bills that seek to preempt cities and counties from governing themselves. So far, those filed propose to transfer control of the Austin Police Department to the state and prevent local government entities from hiring lobbyists, or even maintaining their in-house staff, to advocate on their behalf at the Capitol.
---
"We do have to take a defensive posture to a lot of bills," said Brie Franco, intergovernmental relations officer for the city of Austin. "The Legislature sets a lot of priorities for us."
In the past, Franco's office has advocated against bills that would have compromised the city's nondiscrimination protections, such as the controversial bathroom bill that lawmakers debated in 2017, and its short-term rental regulations, which Franco said were implemented in part due to residents' concerns about party houses, despite objections from companies such as Airbnb and HomeAway.
This year, the city and county's intergovernmental relations offices face similar challenges—with the added obstacles posed by the pandemic, which has strained government resources and will likely limit access to the Capitol.
"We are going to have what I consider a much more conservative agenda," Travis County Intergovernmental Relations Officer Julie Wheeler told commissioners Dec. 15. "It's going to be focused much more on playing defense than really trying to push many initiatives this session."
A budget crisis
Texas Comptroller Glenn Hegar estimates the state will face a $4.6 billion shortfall this fiscal year due to pandemic restrictions on businesses and recent volatility in oil prices. Cities and counties will also likely be impacted.
"I think the impact of the coronavirus on city budgets, on county budgets is huge," Texas Municipal League Executive Director Bennett Sandlin told Austonia.
This is due to a combination of factors: a decrease in sales tax revenue due to business closures and other financial strain combined with a steady, if not increasing, demand for city services.
Although the U.S. Congress recently decided to extend the deadline by which cities and counties must spend their CARES Act relief dollars, lawmakers did not approve any substantial new assistance for local governments.
A law passed during the last legislative session also further constrains local governments' finances. In 2019, lawmakers passed a property tax revenue cap, which limits cities and counties from raising their property tax rates above a certain threshold. Although the bill would have allowed for an emergency exception during the pandemic, nearly every local government observed the new law, citing the financial pressures facing their constituents, according to the Texas Municipal League.
"Something has to give if revenues are down," Sandlin said, adding that this will likely take the form of cutbacks in park budgets, infrastructure maintenance, library opening hours and other local services.
'Political theater'
Despite the protests against police violence over the summer, and pushes for criminal justice reform, Sandlin said there is not a big appetite for police budget cuts across the state.
In Austin, however, local elected officials and state Republican leaders continue to spar over local control when it comes to contentious issues, such as public safety and the pandemic.
Gov. Greg Abbott announced last month that the Legislative Council, a nonpartisan agency that helps lawmakers draft legislation, had sent draft language for a proposed law that would transfer control of the Austin Police Department to the Texas Department of Public Safety. The city of Austin would still be required to fund the police department under the proposal.
Just in time for Christmas: The Legislative Council has sent draft language for a proposed law that would transfer… https://t.co/pii7xtaAxg

— Greg Abbott (@Greg Abbott) 1608573823.0
Abbott expressed support for such a move earlier this year after Austin City Council cut the police budget by approximately 5%.
The main impact of the decision was the elimination of funding for three upcoming police cadet classes. The APD training academy has come under fire in recent years for its "fear-based" and "paramilitary" approach to training, discriminatory recruiting practices and attrition rates.

The decision was applauded by criminal justice reform advocates and decried by police unions and state Republican leaders, who blamed the city's rising murder rate on the recent cuts.
Overall, however, the city's violent crime rate has actually decreased slightly in 2020, and APD's own officials have questioned the link between violent rates and the council's recent policy decisions.
State Sen. Sarah Eckhardt called the draft legislation "political theater" in a statement, adding that if the bill were approved it "would trample on the rights of local governments and citizens of Texas' largest cities" and "would allow him to seize local police departments, seize local assets, seize local taxes, and subvert the ability of voters to determine their relationship with their local police officers."
Access to the Capitol
Another concern is that, while state lawmakers debate these critical policies, local government entities and concerned constituents may have less access to them than they normally do because of the pandemic.
"I hope there's a workaround, but I just don't know," Sandlin said. "If they don't let you in the building, are you going to be allowed on a Zoom call? If not, who's going to speak for those cities?"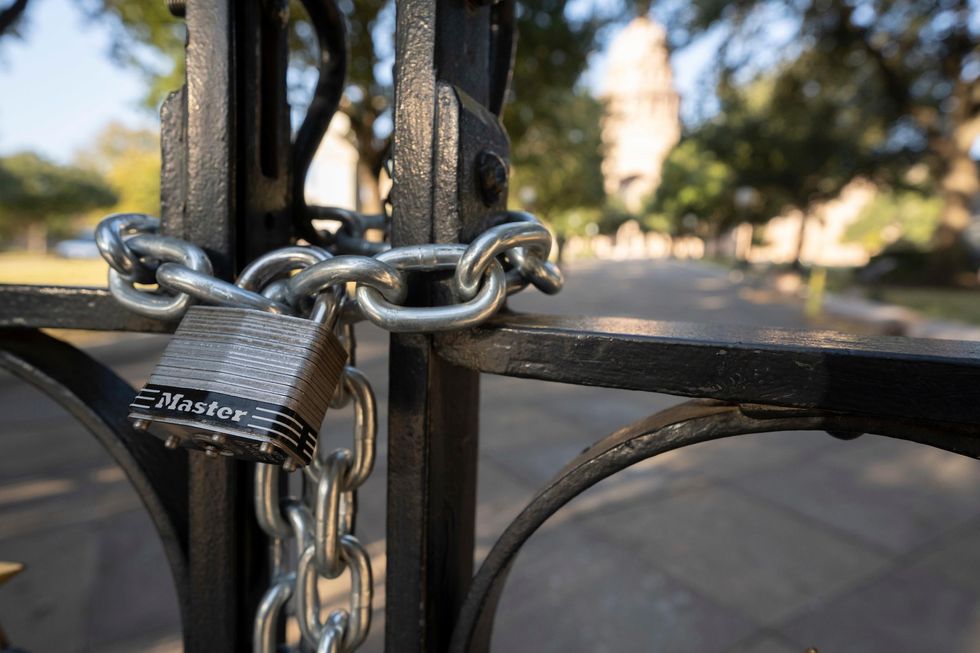 The Texas Capitol was closed due to the pandemic. (Bob Daemmrich)
Abbott announced that the Texas Capitol will reopen on Jan. 4. It has been closed for much of the year, due to the pandemic and concerns about protests over the summer.

The state House and Senate will vote on their respective COVID protocols at the beginning of the legislative session, which will convene on Jan. 12.
Franco is "very concerned" about the public's access to the session but said there is a path forward, as demonstrated by the city of Austin, which has seen increased public participation in recent months due to the option for residents to call in to public meetings. Without the requirement to attend in person, access has actually widened.
"The pandemic … will limit how we can go and advocate at the Capitol," she said, "but it shouldn't limit democracy."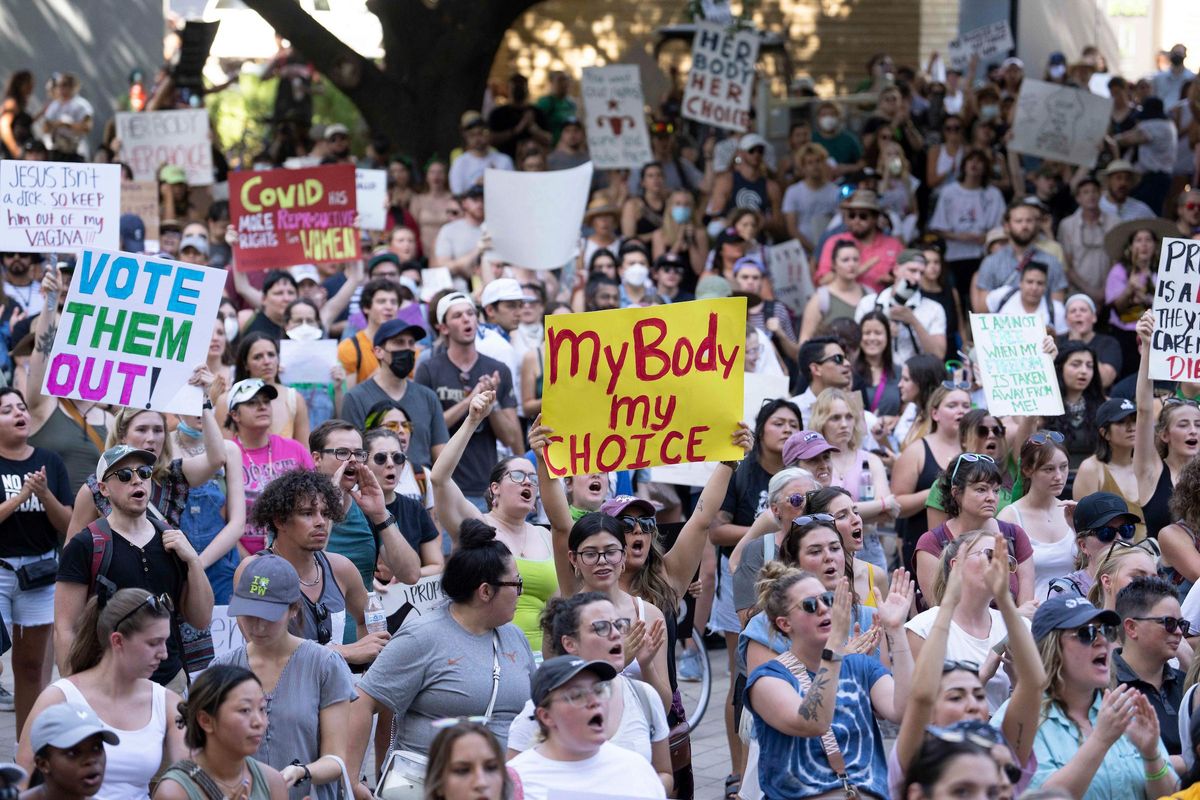 Hours following the U.S. Supreme Court's ruling to overturn Roe v. Wade, the landmark ruling that guaranteed a constitutional right to an abortion, on Friday, about 1,000 people gathered in Republic Square with signs calling for change.
The rally, organized by the group Rise Up 4 Abortion Rights Texas, started at the federal courthouse on Republic Square on Friday at 5 p.m. before the crowd marched to the Texas Capitol. More protests are expected to ensue over the weekend.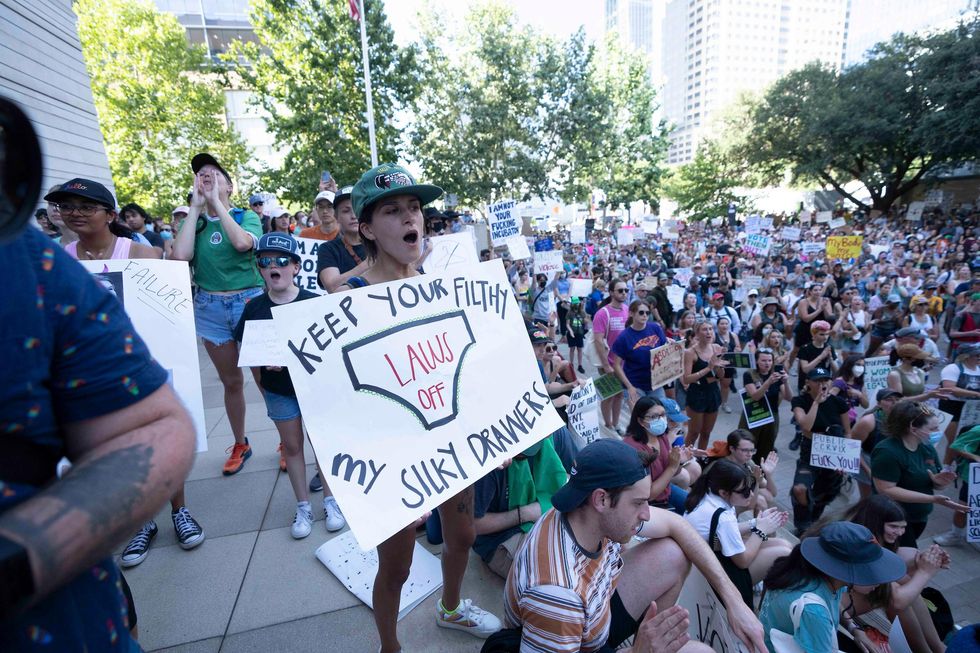 People showed up with all types of signs like Mindy Moffa holding up, "Keep your filthy laws off my silky drawers."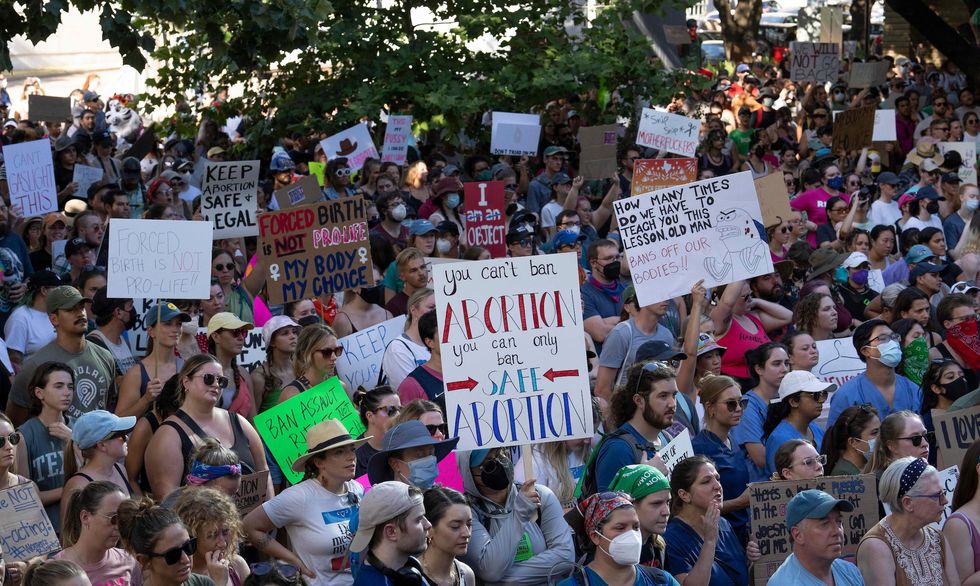 Austin joined cities across the country that saw protests for a women's right to an abortion after the ruling.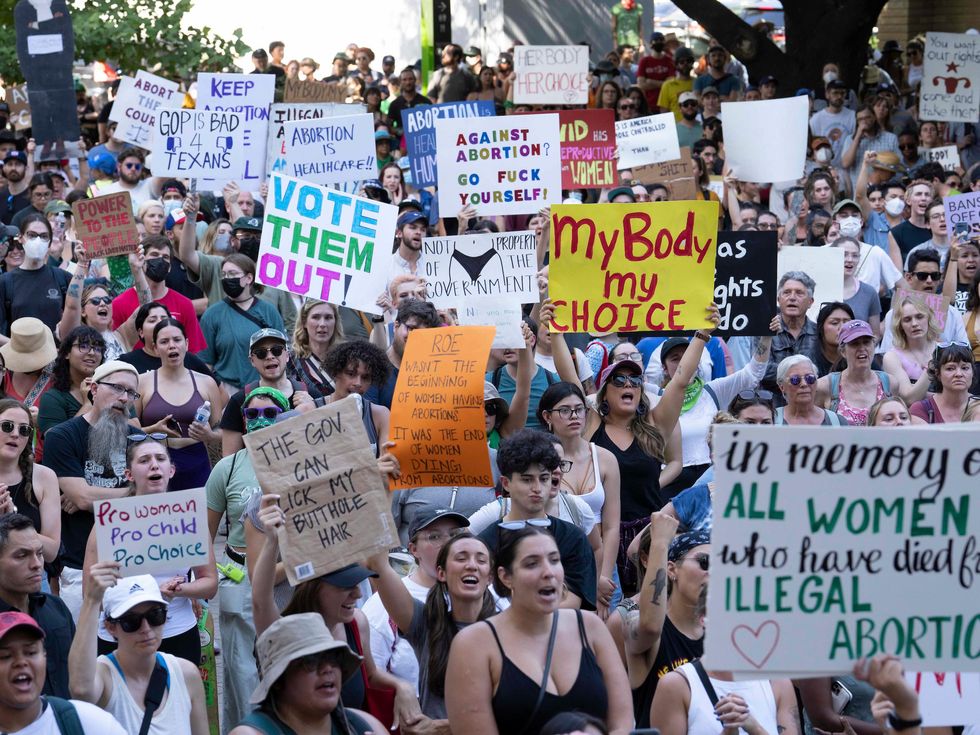 According to a recent UT poll, 78% of Texas voters support abortion access in most cases.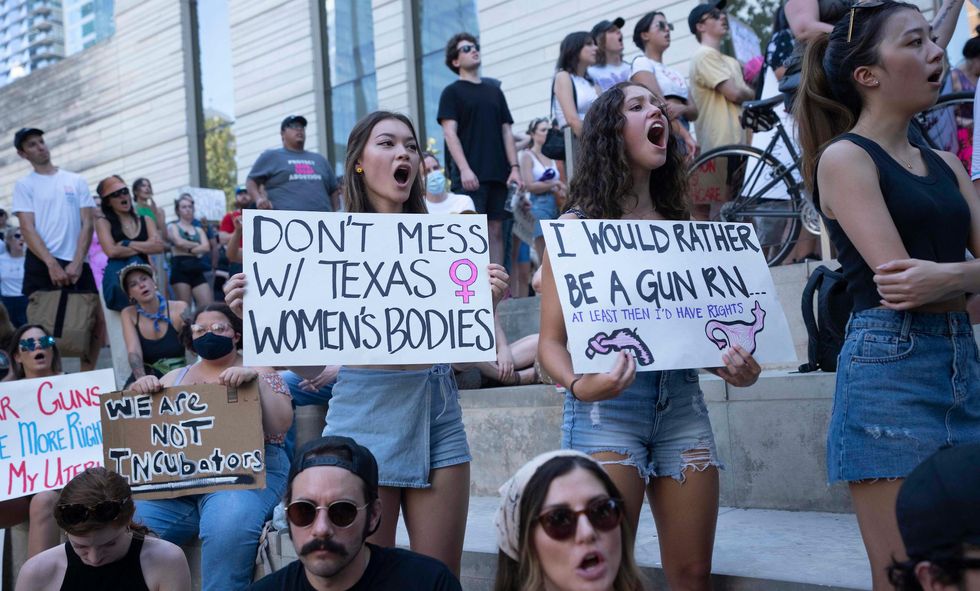 Sabrina Talghade and Sofia Pellegrini held up signs directed at Texas laws. A Texas trigger law will ban all abortions from the moment of fertilization, starting 30 days after the ruling. When state legislators passed the trigger law last summer, it also passed laws for more protection of firearms, including the right to open carry without a permit.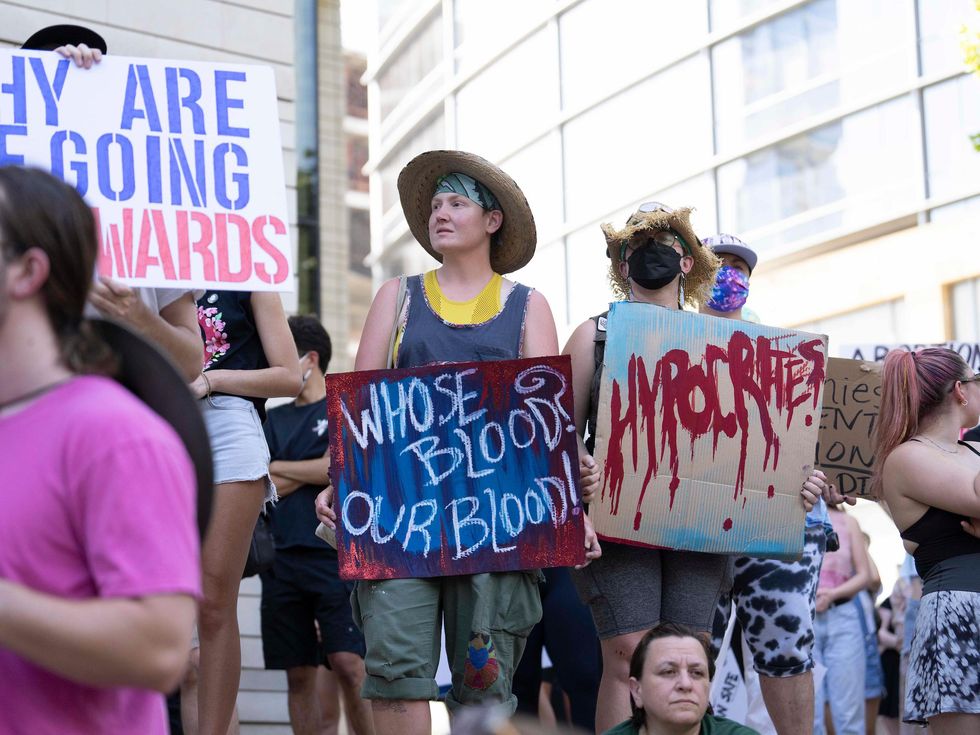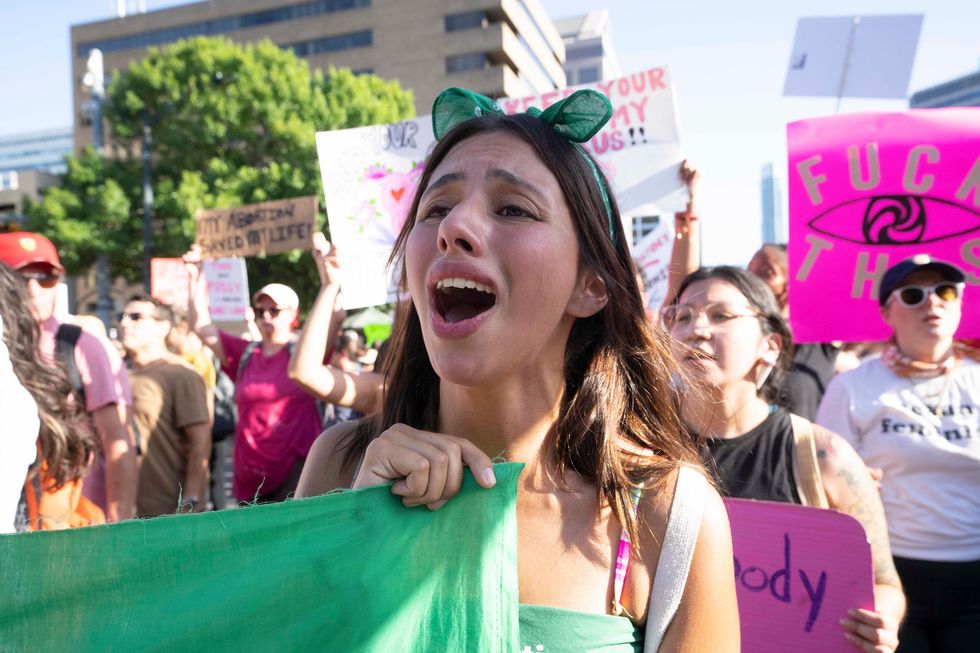 Lili Enthal of Austin yells as around 1,000 Texans marched to the Texas Capitol.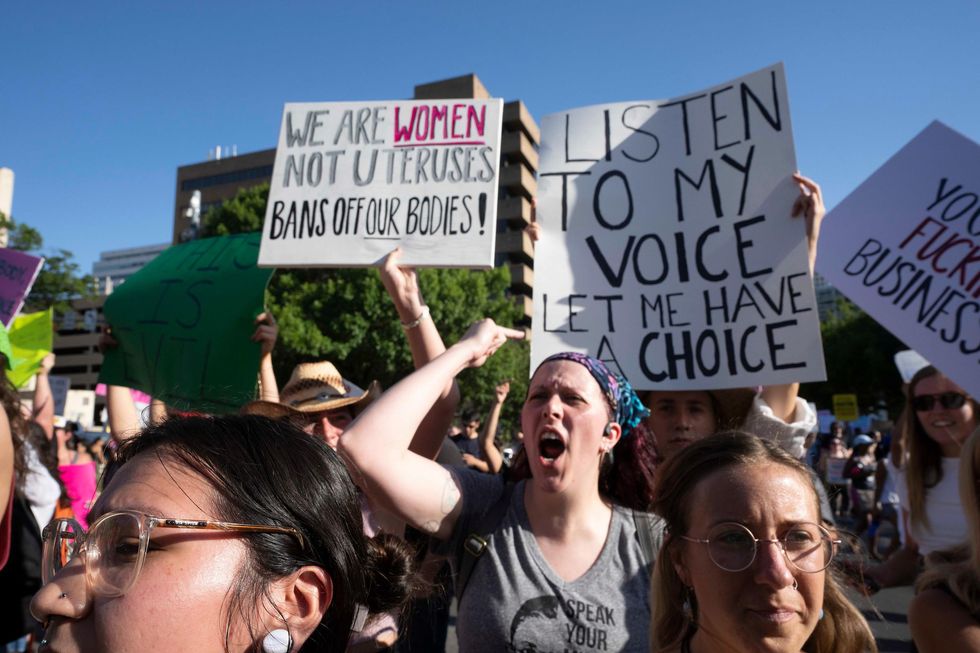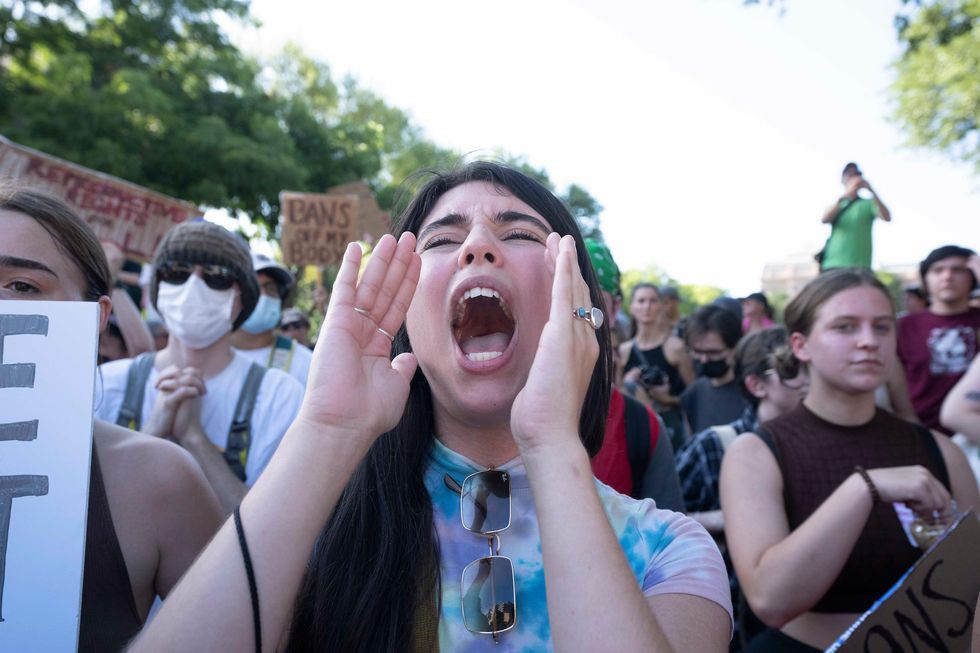 From the Texas Capitol, Zoe Webb lets her voice be heard against the Supreme Court ruling.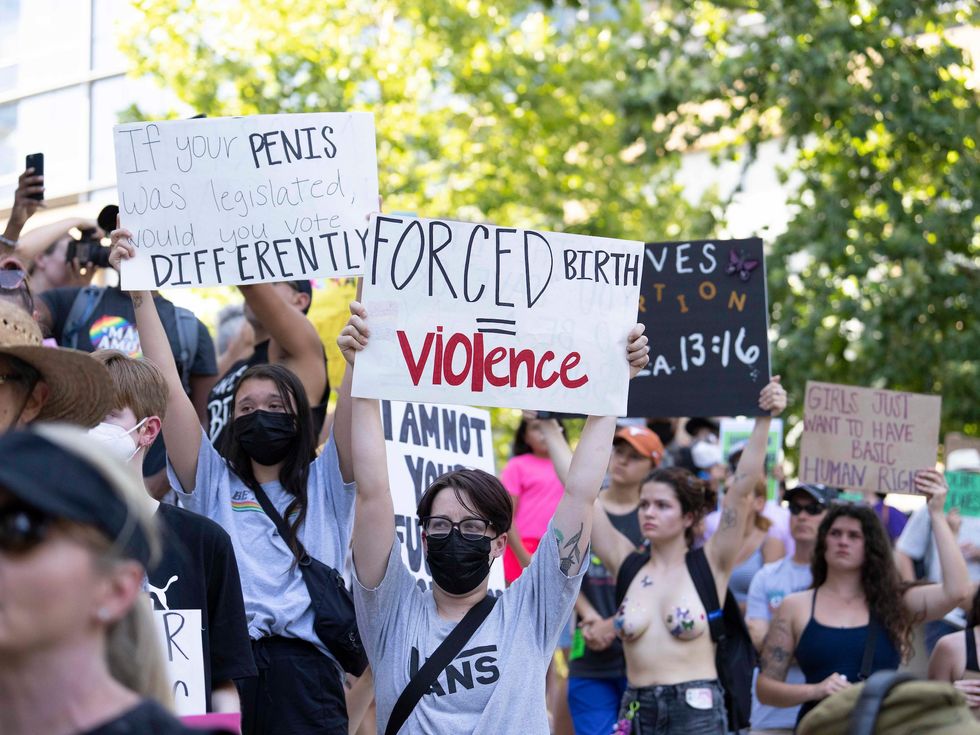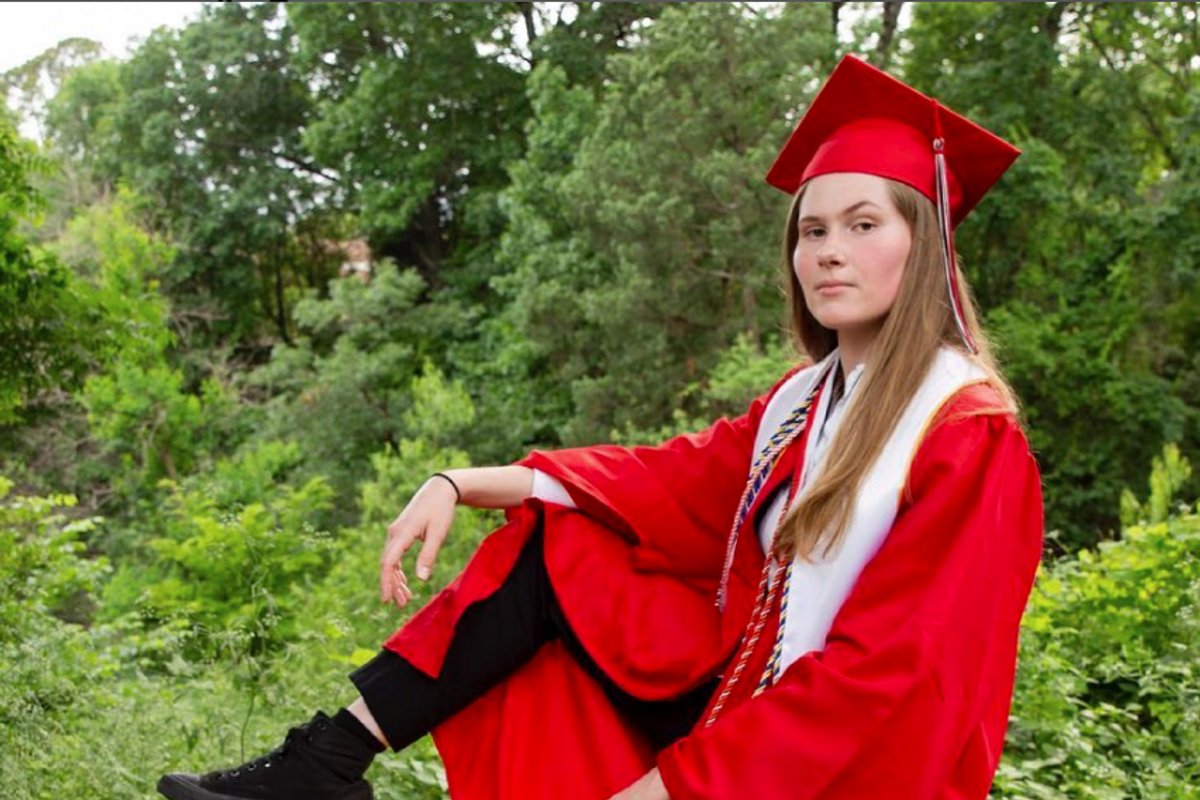 Paxton Smith's 2021 valedictory speech at Lake Highlands High School in Dallas wasn't the same speech she had previously shared with school administrators. She dropped the approved speech and made a case for women's reproductive rights after lawmakers passed the Texas "Heartbeat Bill."
Her advocacy made news on NPR, YouTubeTV and in The Guardian. Just over a year later, the "war on (women's) rights" she forewarned has come to a head as the U.S. Supreme Court voted Friday morning to overturn Roe v. Wade, ending constitutional protection for abortion access.
"It is up to the people to show up and show the courts and the politicians that we won't sit back and let this happen," Smith told Austonia Friday morning. "We will show up, we will fight back. Before, we were scared of them, now they should be scared of us."
Now a University of Texas sophomore and abortion rights activist, 19-year-old Smith said she wanted to give the same speech in the "the most public way possible" to reach "as many people as possible who don't agree that I deserve this right."
However, she says the response was "actually overwhelmingly positive" and supportive of her cause. According to a recent UT poll, 78% of Texas voters support abortion access in most cases.
The speech opened up further opportunities for activism: she advocated for reproductive rights at the International Forum on Human Rights in Geneva, interviewed with Variety magazine and spoke to tens of thousands at Austin's Bans Off Our Bodies protest at the Texas Capitol in May.
Smith also serves on the board of directors for the Women's Reproductive Rights Assistance Project, a national nonprofit organization that helps fund abortions or medication abortion—like Plan C pills—in all 50 states. Most recently, Smith has been attending protests in Washington, D.C. leading up to the ruling.
"This is land of the free. This is where you get to choose how you live your life," Smith said. "Overturning Roe v. Wade violates everything that we have come to believe about what it means to live in this country. I think a lot of people aren't willing to accept that this is a human right that is most likely just going to be gone for over half of the country within the next couple of weeks."
Bracing for the next steps, Smith gave some tips for supporters:
Find a protest to attend.

"I would say invite somebody to go to those protests with you, invite a couple of friends, invite people into the movement," Smith said.

Talk about the issue on social media—use the platform you have.

"Have these kinds of conversations where people can just talk about their fears and then find ways to go and advocate for yourself," Smith said.

Volunteer at a nonprofit near you.
"I feel like a lot of the reason things have gotten as bad as they have within the abortion rights world is that people are not making a scene, not protesting, not putting the effort into ensuring that the government doesn't take away this right," Smith said. "I want to emphasize that if you're not doing anything, don't expect the best scenario, expect the worst because that's the direction that we're going in."