Get connected with our daily update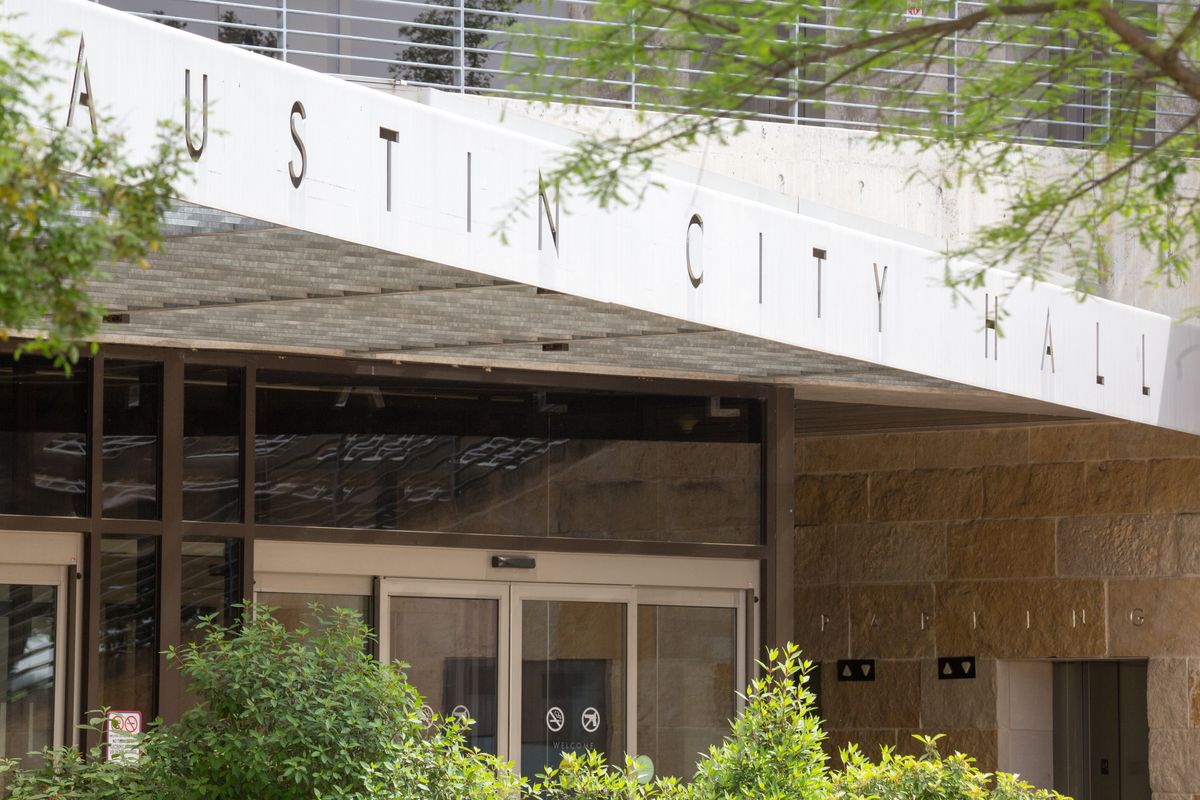 (Charlie L. Harper III)
A new political action committee submitted more than 24,000 signatures in support of four city charter amendments to the Austin City Clerk on Monday morning. If validated, the petition will be placed on the May 1 ballot for Austin voters to decide.
---
Austinites for Progressive Reform aims to increase voter turnout by:
Moving mayoral elections to presidential election years
Instituting ranked-choice voting when allowed under state law to eliminate runoff elections
Implementing a public campaign funding program that would give voters $25 vouchers to support the local candidates of their choice
Shifting from a strong city manager form of government to a strong mayor form
"We all share a common commitment to ensuring as many voices are heard as possible," co-founder Jim Wick told Austonia.
The PAC formed in July and convened a 15-member, policy-making steering committee to draft the amendments over three months. The group then conducted a five-week community engagement process, hearing from nearly 200 Austinites at 17 meetings.
The amendment to make Austin a strong-mayor city has drawn the most pushback.
Currently, Austin operates like a business: an elected board of directors (City Council) is led by a chairperson (the mayor) who work together to set policies. The city manager, whom they appoint, functions like a CEO, directing the implementation of those policies and managing city staff.
Under the proposed amendment, Austin would shift to a strong mayor system; the city manager position would be eliminated and replaced by the mayor, who would not be able to vote on items brought to council but could veto legislation approved by its members.
"We just possess a fundamental belief that Austinites should be able to vote for the person who runs the city," Wick said, pointing to a 2009 study from the Center for Public Policy and Political Studies that found lower voter turnout in strong-manager cities.
The PAC also pointed to the origins of Austin's strong-manager form of government: a 1924 charter revision campaign led by Monroe Shipe, the developer of Hyde Park, which was advertised as a white-only neighborhood.
"Austin must come to terms with how its current form of government came about during the Jim Crow era," Austin NAACP President and ARP co-chair Nelson Linder said in a statement Monday.
The opposition
Not everyone supports this proposal.
Fifteen community members—including labor union representatives, criminal justice reform advocates and one former steering committee member—wrote a letter to ARP Chair Andrew Allison on Dec. 15 opposing the strong mayor amendment, which they argue will undercut the gains achieved under the 10-1 system.
"If passed, your amendment would reward these efforts and hard-earned results by hollowing out the Council's power and transferring it to a single, unknown person in 2022," they wrote.
Carol Guthrie, a representative for the AFSCME Local 1624 union, which represents the city of Austin and Travis County employees, said the current system is preferable because of the demands of the job, which include overseeing the city's airport, convention center and utilities. "We need a highly qualified person for that job," she told Austonia.
Guthrie also worries that a strong mayor system would corrode the existing checks and balances in place. "Right now, there's a lot of turmoil in Austin," she said. "But if, at the end of the day, the City Council does not like how the city manager is performing, they can fire him. That's the accountability piece right there. If we elect a mayor for four years and we don't like the job that that person's doing, they could do a lot of damage."
Last summer, seven council members called on Austin Police Department Chief Brian Manley to resign in the wake of mass protests against police violence. Police chiefs cannot be fired, under state law, but City Manager Spencer Cronk could have demoted him. Manley remains chief. Under a strong mayor system, the mayor would hire and manage city department heads, such as the police chief, rather than the city manager.
Additionally, the citizens group Austin For All People announced its formation in opposition to the strong mayor amendment on Monday. Its leadership includes Kerbey Lane Cafe CEO Mason Ayer, retired Seton Healthcare Family CEO Jesus Garza and Enoch Kever member Catherine Morse.
What is a council-manager form of government? #A4AP #Austin https://t.co/6XVHEqI4Rm

— Austin for All People (@Austin for All People) 1610376306.0
AF4P argues that a strong mayor system would transfer power "to the politically connected members of society" and criticized ARP for rushing to change the city government "in the middle of a global pandemic."

Wick is not surprised by the opposition.
"Any time that you discuss as a community changing the power structure of the municipal government, there's going to be some objections," he said. "Particularly some objections from groups that find the status quo acceptable for their causes."
The other amendments
The first three amendments are progressive agenda items intended to drive voter turnout and reform campaign finance.
Mid-term and runoff electorates are typically much smaller—and tend to skew older and more conservative—than the general electorate during presidential years. For example, 35,550 people voted in the District 6 Austin City Council race during the Nov. 3 general election, compared to 15,256 during the Dec. 15 runoff, which saw conservative candidate Mackenzie Kelly oust incumbent Democrat Jimmy Flannigan.
Ranked choice voting, while favored by progressives because it would eliminate low turnout runoffs altogether, is currently prohibited under state law. A city charter amendment, even if passed, would not be implemented unless state lawmakers make the same change.
A "Democracy Dollars" program would use city funds to issue vouchers to voters to donate to the City Council and mayoral candidate of their choice, who could then redeem them for cash. Such a program is already in place in Seattle, where it has driven turnout and increased donor diversity. It also led to a lawsuit from two local property owners, who argued the program violated their right to free speech by forcing them to support candidates they didn't like with their tax dollars.
The city of Austin requires 20,000 valid signatures for a petition to make it on the upcoming ballot. Typically, it takes around two weeks from the date the petition is received for it to be analyzed by the city clerk. If validated, the petition will be included on the local ballot for the May 1 uniform general election, ahead of the 2022 mayoral race.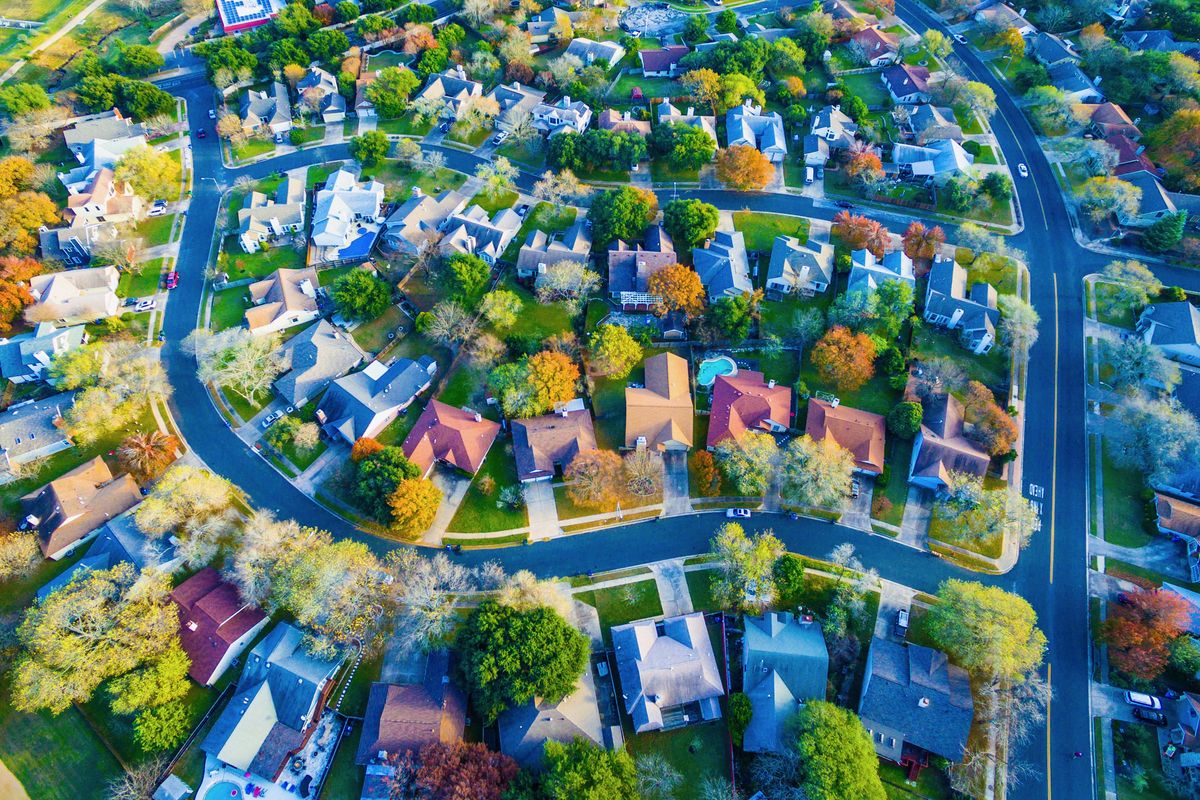 Shutterstock
So you want to buy a house?

To anyone trying to get on the "housing ladder," it's been a discouraging couple of years as prices skyrocketed in a market crowded with buyers bidding against each other for just about any available home.

Things may be calming down, with the Austin Board of REALTORS reporting fewer sales and more available homes this summer.

Mortgage rates have more than doubled in the last year, from around 3% to well over 6% on a 30-year fixed rate loan, getting even more of a bump this week after the Federal Reserve raised bank rates on Wednesday.

So how affordable are homes right now? That, of course, depends on what you want and how much you're able or willing to pay, but here are some rough estimates of what a typical buyer would pay to buy a $650,000 home, which would be considered "mid-price" in today's market.

Mortgage banker Chris Holland (NMLS 211033) of Austin's Sente Mortgage ran some numbers for Austonia to illustrate a typical purchase.


Holland says that while the 30-year fixed rate mortgage is often mentioned in the media, the most popular loan that he's seeing now is a 7/1 adjustable rate mortgage, which has a fixed rate for 7 years and then adjusts every year based on market rates, with a limit on how much it can increase each year. The interest is amortized over a 30-year period. Adjustable Rate Mortgages (ARMs) offer lower rates than fixed rate loans.

Here are the numbers, which are examples. In practice, exact numbers vary with a buyer's credit rating and overall financial situation, and with the rate, which can move up or down at any time.
$650,000 home purchase price
7/1 ARM at 5.875%
5% down payment, equals $32,500
95% financed, equals $617,500
$4,990 payment, including principle and interest (P&I), insurance, and property tax
Typically, a borrower's debt to income ratio needs to be at or below 45%. So for this mortgage, a borrower, or borrowers, would need income of roughly $11,100/month, or $133,200/year. That number could be higher, depending on the buyer's outstanding credit balances on things like credit cards and car loans.
Not included are closing costs, moving costs, maintenance, and any changes a new buyer might want to make to the home.

Holland says he's had a lot of clients approved for loans who were house hunting but have put that on hold, hoping prices come down.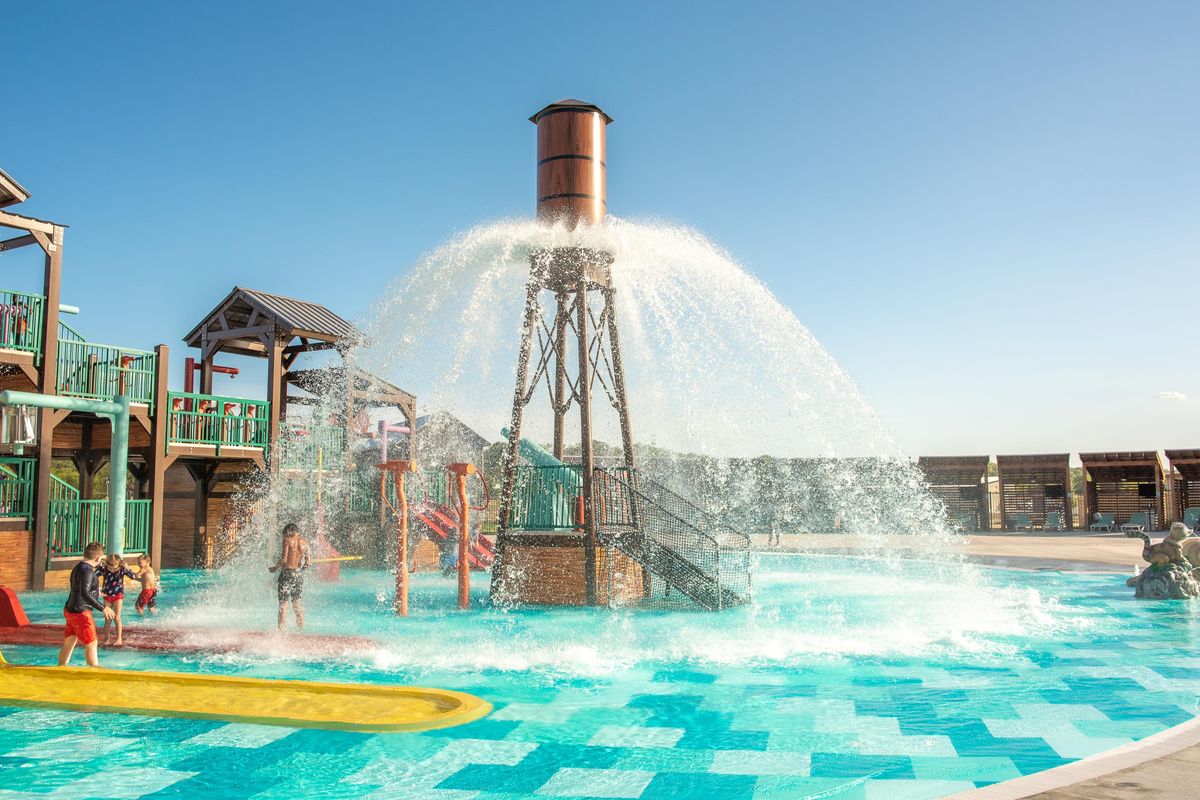 Camp Fimfo Waco
Camp Fimfo Waco, a brand new camping resort, is kicking off football and fall camping season in style! With top-notch amenities, premium accommodations, and 10 weekends of fall fun, there's no better place to have a fall camping getaway, especially if you're a Baylor football fan!
Fall promises to be a one-of-a-kind camping experience. From Sept. 16 to Nov. 24, weekends will be packed with fall-themed activities, including special Halloween weekends in October. Campers can enjoy activities like fall crafts, campground trick-or-treating, costume contests, site decorating, outdoor movie nights, and more!