Get connected with our daily update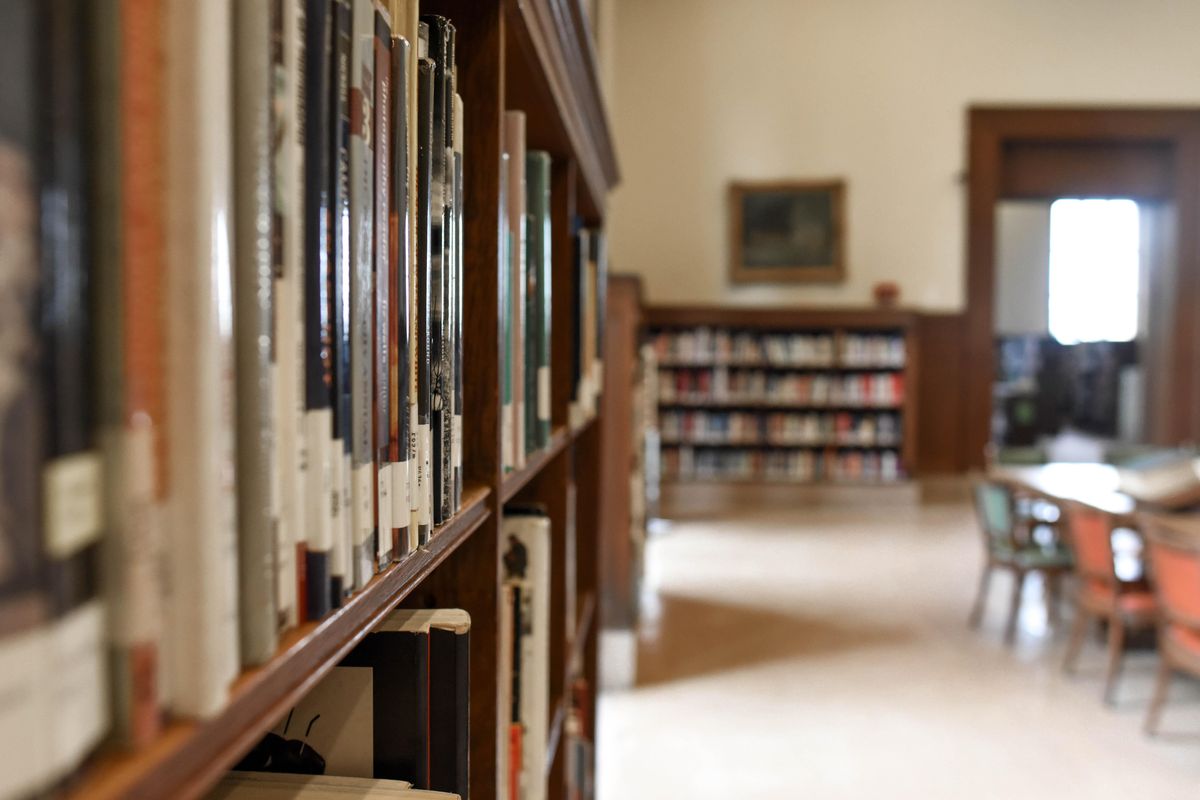 Editor's Note: This story is a first-person account from an Austin ISD teacher who has asked to remain anonymous for fear of potentially losing her job.
Teacher burnout is real. I have worked in Austin ISD for more than 15 years, and I have seen it all.
---
Teachers are leaving this industry at an alarming rate and people keep asking why? It should all be really obvious. Lack of pay, lack of teachers and lack of respect.
This is why teachers rallied last Thursday for better pay. With 17 years of experience, I make up to $55,000 a year as an elementary school teacher. Some ask why I stay and it comes down to one thing, I love teaching—I am molding the future generations. I have stayed in this district because it hasn't always been this way.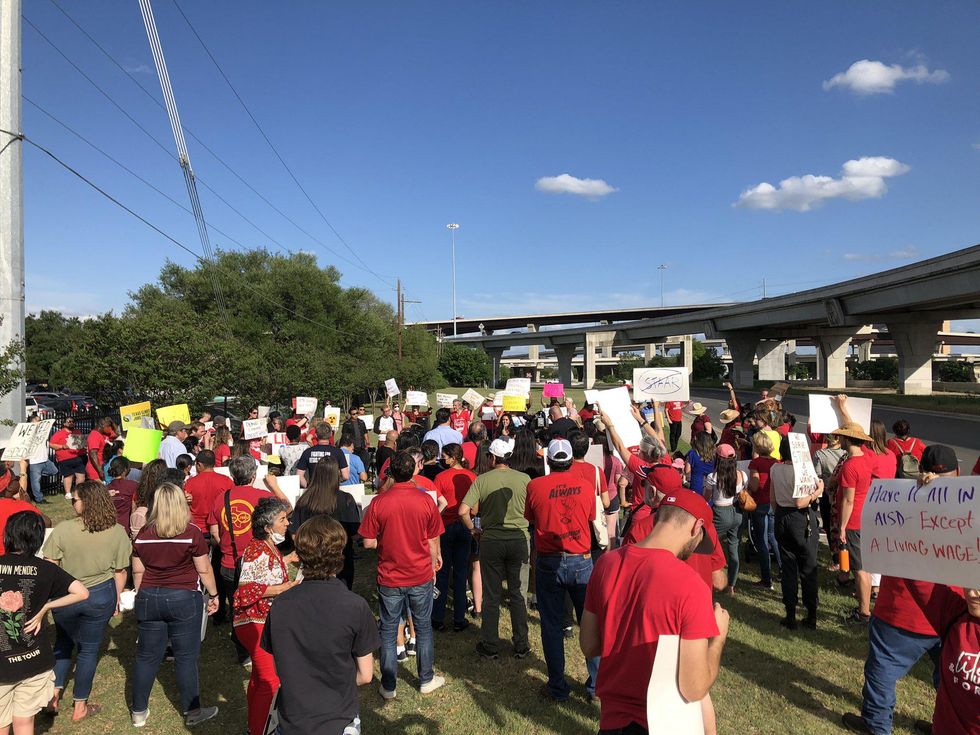 Austin ISD employees and others gathered for higher pay at the district headquarters Thursday. (Education Austin/Twitter)
But one by one, teachers are leaving looking for better opportunities since the pandemic. Because for the past two years, teachers are being asked to do the most they ever have without a pay increase.
When a teacher is out, other teachers are asked to take those students into their classrooms and end up with 30+ students. How is that safe? The State education agency says pre-k through fourth grade should not exceed a class size of 22. But admin is not helping keep classrooms under the regulated class size.
At my school we have a bilingual classroom that was taught for nine weeks with only an English teacher, then they used another teacher that's bilingual to just support. How is admin sitting in their office OK with this?
When test scores are adequate, our school's higher-ups turn a blind eye. They don't show they care for the well-being of teachers or the students.
Additionally, teachers are on their own when it comes to parents, who have been more aggressively vocal since the pandemic. We have parents yelling at teachers, and admin ignoring both parent and teacher.
When my colleagues and I receive text messages after hours in all caps from angry parents, it's up to us to figure out what to do. And it happens in person too, where you can witness parents yelling at teachers directing traffic at morning drop off.
We have students bringing illegal items to school and not being reprimanded. I have seen students bring drugs, bullets and knives in an elementary school. These items are dangerous and could seriously hurt other students, and somehow parents are not informed of this information. There are no preventative measures being taken to make sure there is safety at school.
No one is benefitting from any of this—but getting the worst end of it is the students, and that's who we are supposed to be trying and giving our best to.
Things need to change at AISD and it starts with respect and support of teachers.
Tell me if that is a job you would be willing to stay at for the pay we make.
Austonia reached out to an Austin ISD spokesperson for comment, receiving this response:
"I can understand a teacher would want to write this anonymously given the culture of reprisal that used to exist here. Now, however, we're all about fixing problems, not covering them up... What is being described here is a campus with a messed-up culture, and there are a lot of people here where I work who would want to work with the campus administrators to get this fixed."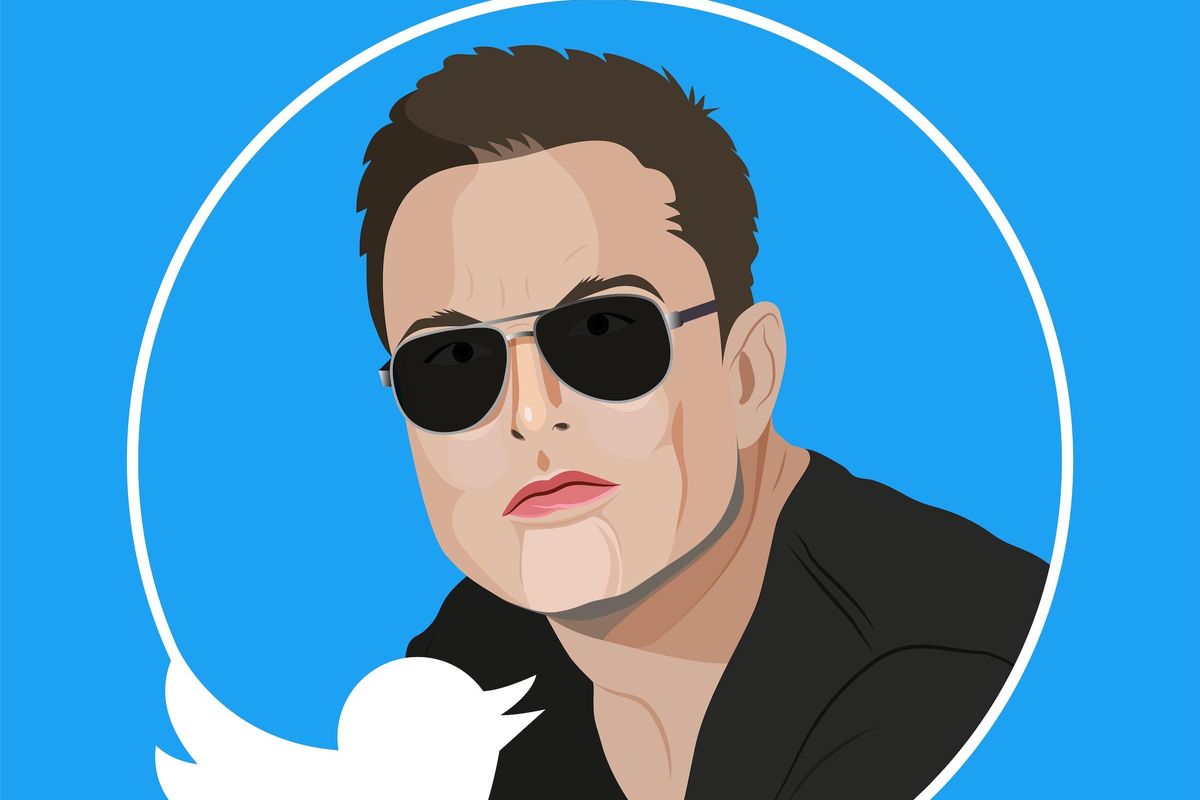 Shutterstock
Elon Musk has proposed once again to buy Twitter for $54.20 a share.
The news that Musk is offering to carry on with the $44 billion buyout was first reported by Bloomberg. Now, a filing with the Securities and Exchange Commission shows Musk made the proposal in a letter to the tech giant on Monday.
The New York Stock Exchange temporarily halted trading in Twitter stock twice Tuesday, first because of a big price move and the second time for a news event, presumably the announcement of Musk's renewed offer.
While the per share offer price on this latest proposal remains the same as the original offer, it's unclear if Musk has made other term changes or if Twitter would reject it. According to other reports, a deal could be reached this week.
The stock closed at $52.00/share Tuesday, indicating market uncertainty around the $54.20 offer.
After Musk informed Twitter of plans to terminate the original agreement in July, Twitter sued. A trial has been expected in Delaware Chancery Court on Oct. 17.
With the proposition of a buyout on the table again, it revives the question of whether Musk might move Twitter from San Francisco to Central Texas.
He's done so with some of his other companies. Tesla's headquarters in southeast Travis County had its grand opening earlier this year and tunneling business The Boring Company moved to Pflugerville. At least two other Musk companies, SpaceX and Neuralink, have a Central Texas presence without being headquartered here.
Technology journalist Nilay Patel this afternoon voiced concerns that owning Twitter and Tesla together could be problematic for Musk, as his Tesla manufacturing facilities in Germany and China are both in countries that have disputes with Twitter over content moderation and censorship.
Telsa shares fell after the Twitter news became public, before rallying to close up, at $249.44.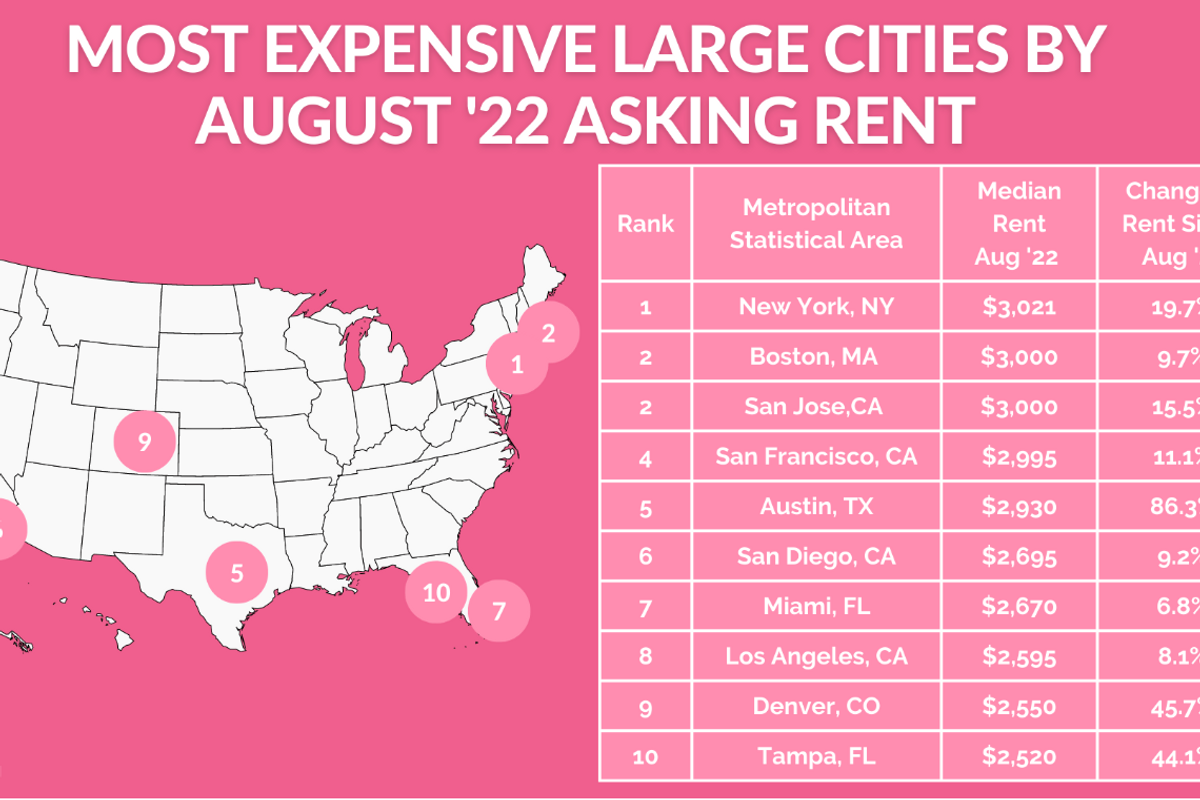 Dwellsy
While searching for a place to live, Austin renters will face monthly rates of nearly $3,000, a recent guide from rental marketplace Dwellsy shows.
The median rent in August this year was $2,930, a more than 86% increase since August 2021. That's $820 more than the nationwide median asking rent in August and puts Austin just below the Bay Area, Boston and New York for large cities with the most expensive asking rent.
"Within this group, Austin, TX stands out for the highest increases in asking rent, which has nearly doubled since this time last year," the study notes.
Outside of those large cities, however, others are seeing even higher rent spikes. Metro areas that ranked above Austin in one-year increases include those like Kansas City, MO with a 112% change in rent since last August and Tucson, AZ with a 124% change.
The data reflects large apartment communities, single-family homes and 2-6 unit buildings.