Get connected with our daily update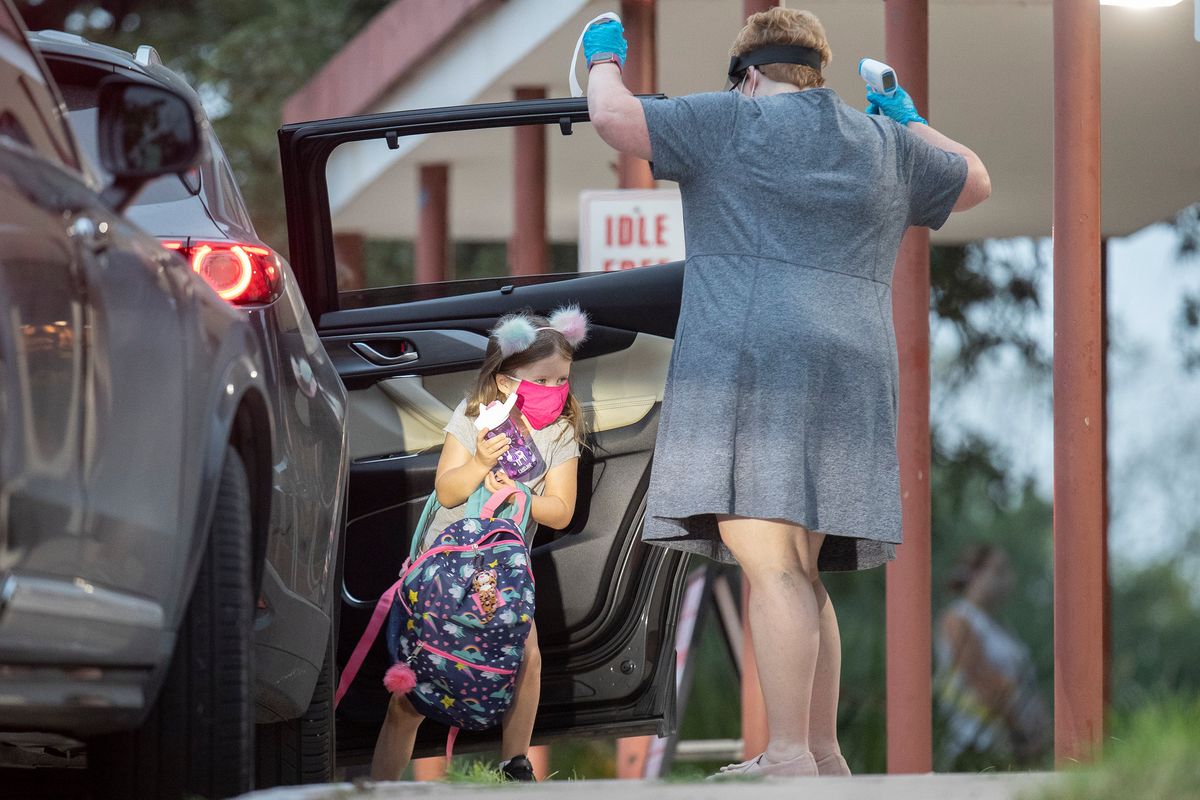 (Bob Daemmrich)
In light of new state and federal COVID-19 policies, Austin Public Health will debut a new School Saturdays vaccine program this weekend, focused on vaccinating school staff and childcare providers. Department officials also continued to stress the importance of masking and distancing given new variants, the low overall vaccine rate and the prospect of a third surge following spring break and the Easter holiday.
"It is effectively a moral imperative that people wear masks," Austin-Travis County Interim Health Authority Dr. Mark Escott said during a press conference Friday.
---
Vaccine update
The Texas Department of State Health Services announced Wednesday that school and child care staff are now eligible for COVID vaccines after receiving a letter from the U.S. Department of Health and Human Services directing states to expand priority groups to include these workers. President Joe Biden called on states to prioritize vaccinating teachers earlier this week as part of a renewed effort to reopen schools.
APH plans to focus vaccine distribution efforts to teachers, bus drivers, Head Start employees and other newly eligible residents during School Saturdays, starting tomorrow. Current outreach is focused on the more than 10,000 educators who have already signed up for APH's waitlist. "Education is definitely our priority," Director Stephanie Hayden-Howard said.
The expansion of vaccine eligibility to include teachers has raised concerns given the well-documented supply shortage and tech issues that have plagued the rollout so far. "I think one of the big failures of public health across the country has been its investment in information technology," Escott said. "We're still working from fax machines … to receive some cases. We have systems that don't talk to one another."
Although the department is making improvements, including a recently implemented queuing system, many eligible residents still report not being able to make an appointment and overall glitchiness. These problems could be compounded by additional demand—and the possibility that the state will further open up eligibility to include a group 1C of essential workers in the next couple of weeks. "It's an evolving system," APH Assistant Director Cassandra DeLeon said, adding that as more vaccine supply becomes available she anticipates the system will run more smoothly–similar to what happened during the testing rollout last year.
With more than 218,000 eligible residents currently registered with APH and a standing weekly allocation of 12,000 doses from DSHS, the department is only able to schedule around 5.5% of users for appointments each week. This rate may improve, however, now that the Johnson & Johnson vaccine is part of the mix. A state health department spokesperson told Austonia earlier this week that more than 200,000 doses of the Johnson & Johnson vaccine is expected to be allocated next week.
Some residents may be concerned about the vaccine, which was found to be less effective in clinical trials than the Pfizer and Moderna candidates. But Escott said "it is an excellent vaccine," with a higher efficacy rate than flu vaccines in recent years and the potential to benefit many more people because it only requires one dose. "The vaccine that you can get is better than the vaccine that you can't get," he added.
Pandemic precautions

With new confirmed COVID cases and related hospitalizations trending downwards in recent weeks, Texas Gov. Greg Abbott announced Tuesday that he would lift business capacity restrictions and the statewide masking mandate next week, opening Texas 100%.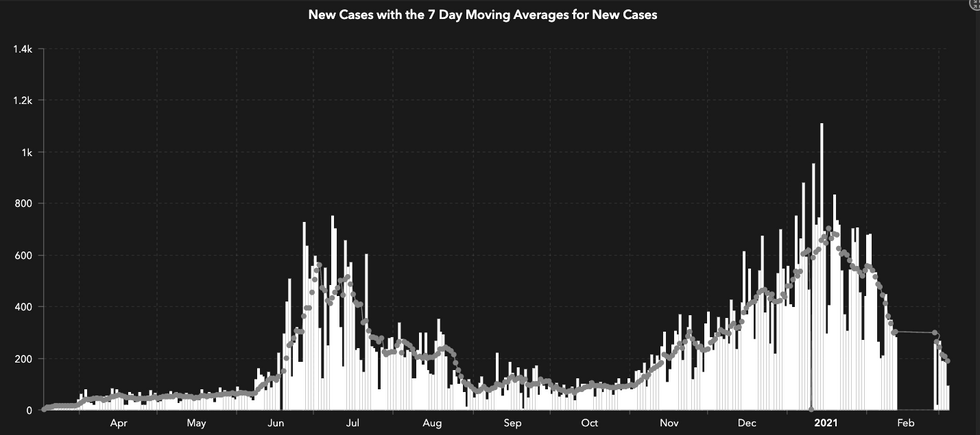 (Austin Public Health)
Since a peak in mid-January, the average number of new COVID cases confirmed each day in Travis County has plummeted from nearly 702 to 183. Hospitalizations have followed a similar trajectory, dropping from an average of 94 in early January to 27 on Thursday.

But local public health officials are still concerned about the possibility of a third surge, citing new variants and events such as spring break and Easter, which APH Chief Epidemiologist Janet Pichette called "opportune times for people to gather and have festivities."
With businesses reopening, including possibly bars, and the chance that residents may abandon masks, this could spell trouble for the local healthcare system. "I think it's reckless for bars to be open in the first place," Escott said. "Those individuals who frequent bars are those same individuals who have close to zero vaccinations."
Despite the governor's green light, Escott and local elected officials have asked Austin businesses to follow the local risk-based guidelines, which currently recommend a maximum capacity of 50%.
"I feel like our business owners understand the importance of masking, understand the importance of social distancing," Escott said. "And I think our business owners understand that if people don't feel safe in a space they will not come."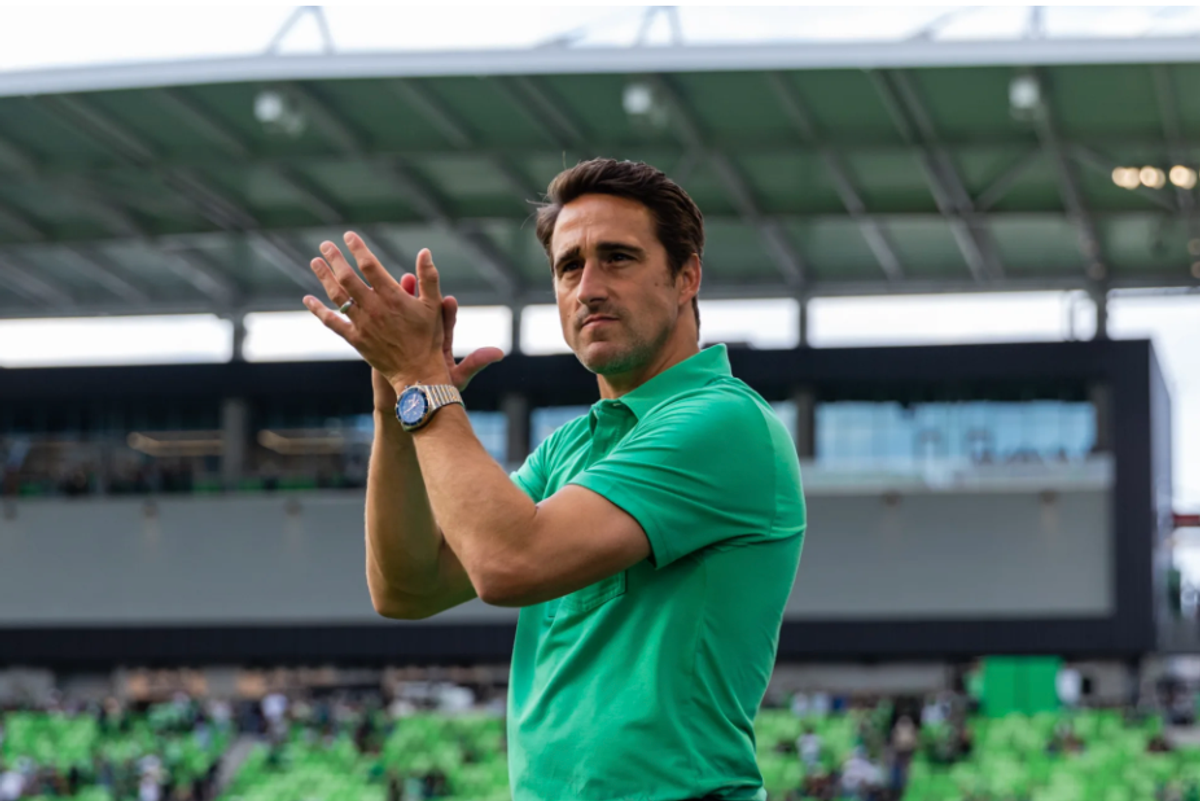 Austin FC head coach Josh Wolff is here to stay as the Club announced he signed a three-year contract extension.
Wolff, who was previously an assistant coach for the U.S. Men's National Team, will coach Austin FC through the end of 2025 under the new contract.
Wolff has been the Austin FC head coach since November 2019. In the team's first year, some hoped to oust Wolff as the team was at the bottom of the Western Conference. But this year, the team is at the top, ranking No. 3.
"This is still a young, growing Club but seeing our vision for Austin FC come to life on and off the field has been one of the great honors of my career. My staff and I will keep working every day to represent the city, and to develop our team both competitively and as human beings. The best is yet to come," Wolff said.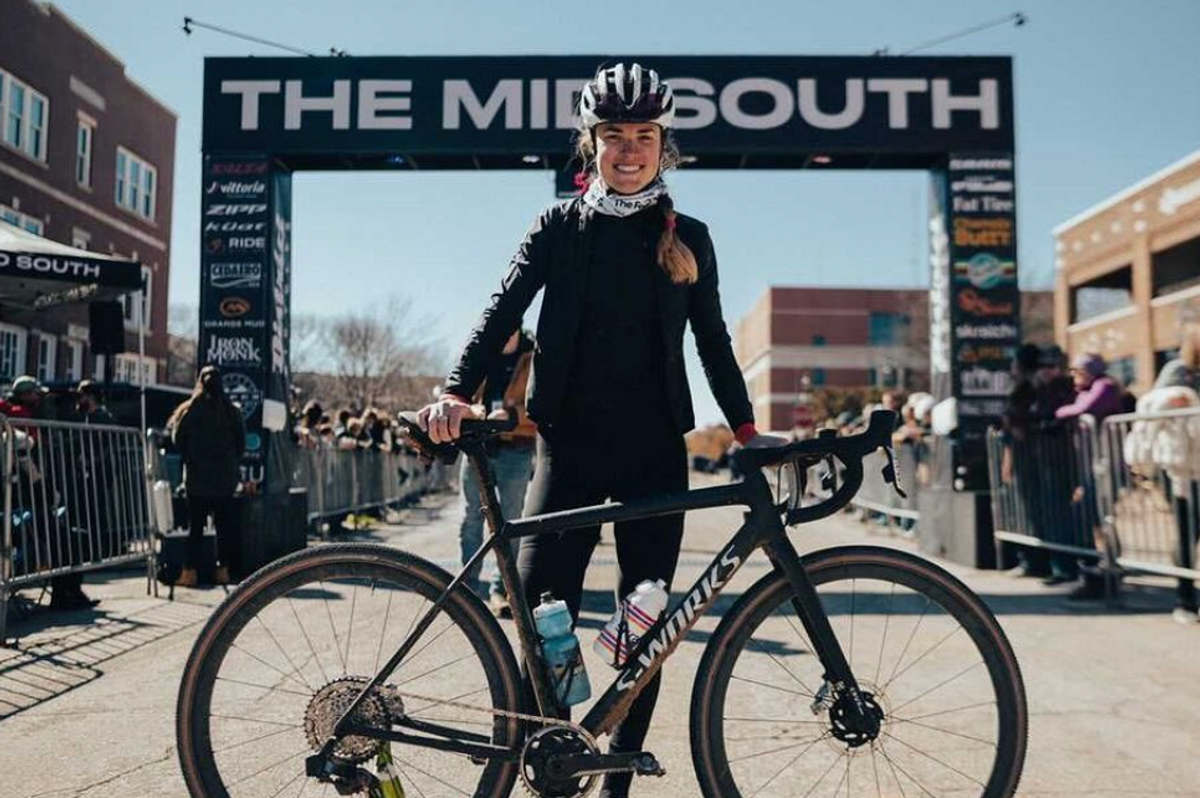 Austin police are investigating the killing of Moriah "Mo" Wilson after she was found with gunshot wounds inside an East Austin home.
Wilson, a gravel and mountain bike racer, was visiting Austin from Colorado in preparation for the Gravel Locos race on Saturday taking place in Hico, a small town 2 hours from Austin.
On Wednesday, her roommate came home and found Wilson unresponsive with "a lot of blood near her," police said, on Maple Avenue near East 17th Street. Officers and EMS performed life-saving measures before she was declared deceased at 10:10 p.m.
The Travis County Medical Examiner's office conducted an autopsy and determined the official cause of death to be multiple gunshot wounds, and the manner of death was a homicide. It is being investigated as a suspicious death and as of Saturday, police said they have a person of interest.
Wilson, 25, recently had become a full-time biker after winning a slew of races in the past year.
This story was updated on May 15 to include that police have determined a person of interest.