Get connected with our daily update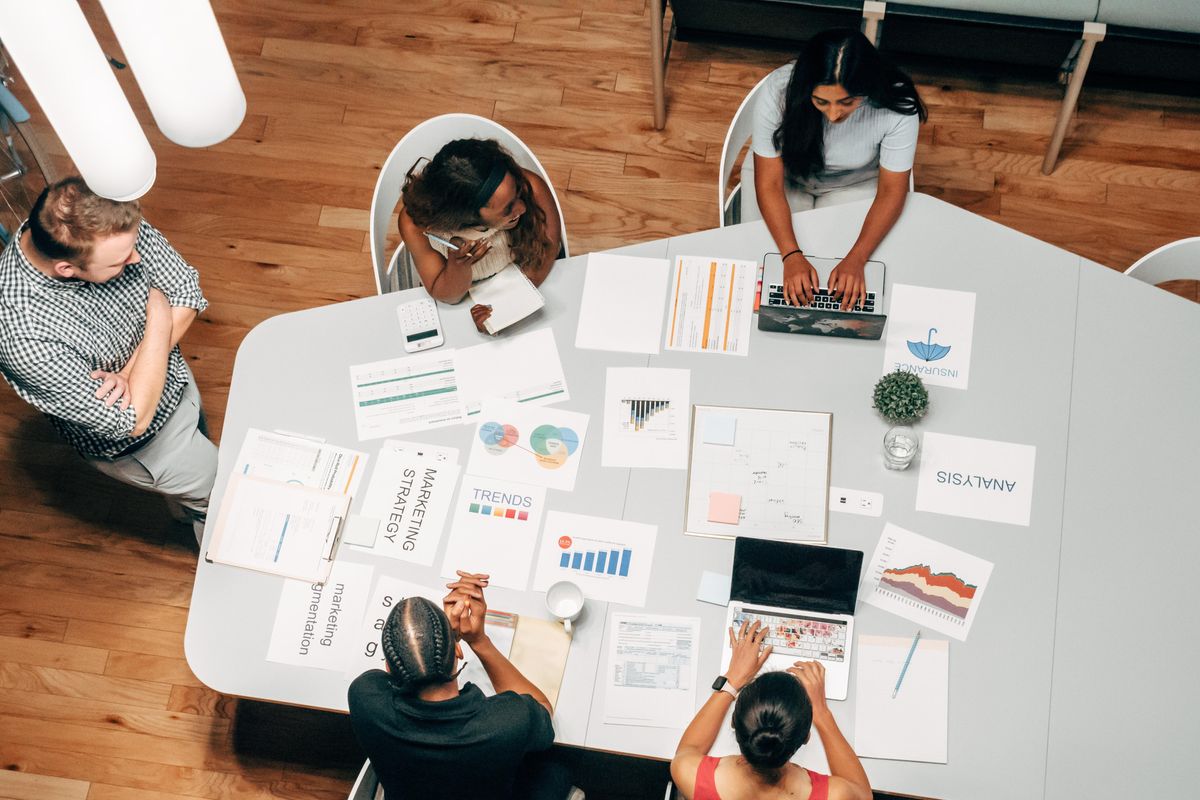 Doctors and chief executives make the highest money on average in Texas but in Austin, the money is in tech.
---
With a tech scene that is growing every day, some of the city's highest-paid professionals work closely with technology. Software engineers and members on technical teams can make as much as $325,000 per year when all the benefits are wrapped together, according to a study done by workplace insight network Blind.
Using self-reported data posted to its site from the first week of October, anonymous professional social network Blind compiled the top nine compensation packages offered to Austinites at the start of the month.
Wayfair: $325,085 yearly
Offered for an associate director position at the online furniture and home store, Wayfair is paying the prettiest penny for this Austinite. The company offered $170,000 in base salary, a $34,000 bonus, $121,085 worth in stock and an additional $25,000 sign-on bonus after negotiation.
In April, Wayfair announced an expansion to the capital city that would offer over 1,000 positions, including infrastructure engineers, product managers, data scientists, analysts and experience designers.
Stripe: $286,500 yearly
Stripe, a digital payment company, raised $600 million in new capital earlier this year and is one of the most valuable privately held companies in the world. Fittingly, compensation for a remote software engineer at Stripe included: $155,000 base salary, $15,500 bonus, $116,000 in stock and an additional sign-on bonus of $28,600.
Google: $273,000 yearly
Employees on Google's Cloud Platform team stand to make more than a quarter-million per year—an offer for a strategy and operations role came with $170,000 in base salary, a $34,000 bonus, and $276,000 in stock over four years—$69,000 per year. Not only that, but the first two years should total around $295,000 with incentives.
Google has about 1,100 employees in Austin and is reaching the completion of the new Google tower in downtown Austin.
Apple: $242,500 yearly
With a billion-dollar campus opening in north Austin, Apple has deep pockets. An Austin-based software developer was offered $175,000 in base salary, $270,000 in stock over four years and a $20,000 sign-on bonus.
The tech giant currently has about 7,000 employees.
Apple: $200,000 yearly
Another new Apple employee was offered $155,000 in base salary, $180,000 in stock over four years and a sign-on bonus of $30,000 for a software engineer position at "level 3."
PayPal: $200,000 yearly
A software engineer with a master's degree, seven years of work experience and a "level 25" technical staff member was offered $140,000 in base salary and $60,000 in stock to work at PayPal's office on West Parmer Lane.
VMware: $180,270 yearly
VMWare, a cloud computing company with an office in River Place Centre, offers almost $200,000 for a senior software engineer role. One recent post said the business offered $146,000 in base, a $17,520 bonus and $67,000 in stock over four years. The "level 3" candidate was also offered a $40,000 sign-on bonus.
Amazon: $158,000 yearly
At Amazon, junior software development engineers were offered $158,000 per year. The "level 4" entry-level coder was offered a $137,000 base salary, $21,000 in stock and also reported a $40,000 sign-on bonus.
Amazon: $142,000 yearly
An entry-level, newly-graduated software engineer role at Amazon closes out the list, offering a lower base salary of $120,000 and $22,000 in stock. The sign-on bonuses are the best part of this offer: a $60,000 bonus doled out over two years and a $7,000 stipend to relocate to Austin.
It's never too late to learn how to code.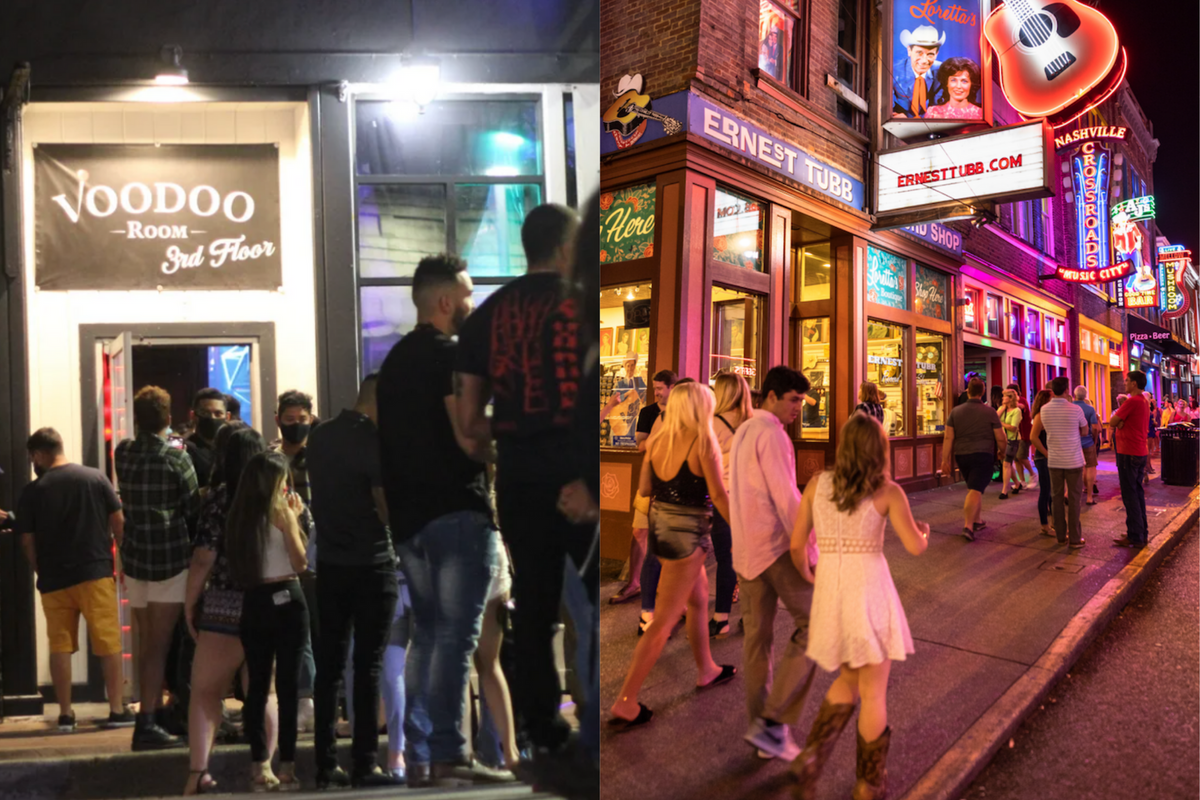 Is the key to a new Sixth Street making it more like Broadway?
In Nashville, Tennessee, the mix of bars, restaurants and honky-tonks playing live music on the major thoroughfare of Broadway keeps the city's downtown lively even as other parts of the area bring in office workers and residential units.
Crissy Cassetty, director of economic development with the Nashville Downtown Partnership, says she thinks Nashville has always kind of compared itself to Austin, and that Broadway is their Sixth Street.
"That's where the majority of our live music is. We have several artists and venues downtown," Cassetty said, noting music spaces from country stars Luke Bryan and Jason Aldean.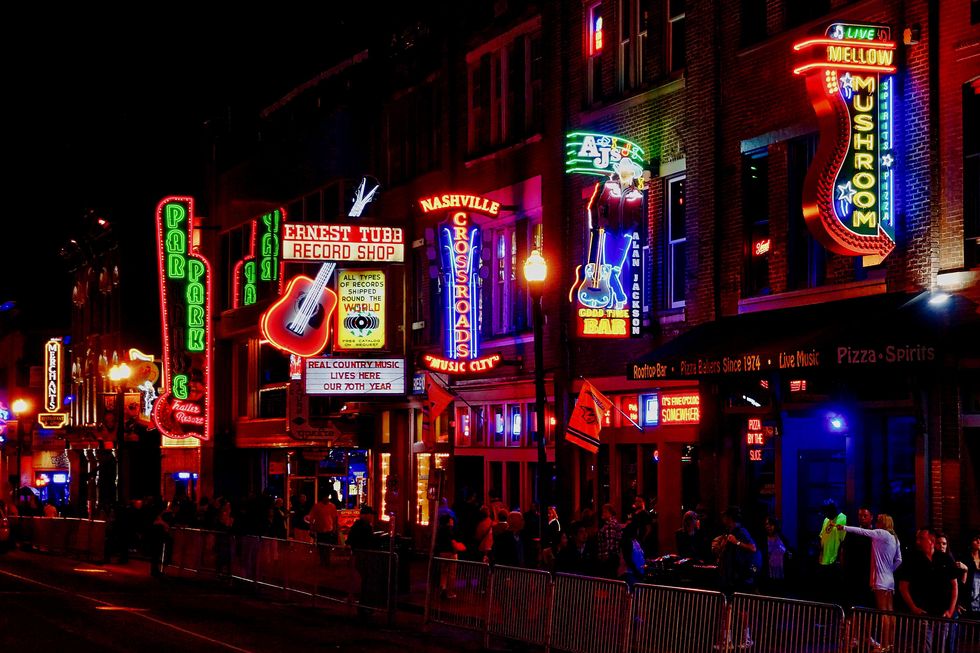 (Shutterstock)
"Over the years, our smaller, local honky tonks have kind of transformed into bigger entertainment venues that take multiple floors, and levels," Cassetty said. "The growth and the attraction of Broadway hasn't slowed down forever."
In Austin, the pandemic took a toll on Sixth Street and other parts of downtown. A recent report by the Downtown Austin Alliance noted that pedestrian foot traffic has started to return to downtown nightlife districts, including East and West Sixth. Total monthly visits surpassed 200,000 on West Sixth in October 2021, beating out the visits in that month in 2019, though East Sixth slugged behind the 2019 total. On the progress of recovery for downtown entertainment districts, the report says, "the live music economy continues to suffer as ticket sales and attendance at shows remain depressed,"
Public safety concerns haven't helped with a revival of Sixth Street. Sunday marked a year since a mass shooting that led to 14 injuries and one death. On the last day of SXSW this year, another shooting left four injured. To address incidents like these, the city has moved forward with a Safer Sixth Street initiative to tackle gun violence, ensure EMS can care for patients quickly and look into more seating and dining in the area, among other practices.
But investments from commercial agency Stream Realty aim to transform the district by adding improvements between Neches and Sabine streets. Caitlin Ryan, the head of the Austin office says Sixth Street is the city's special tool in the center of downtown.
"If I can fast forward 10 years, I think we look back, and we've made a significant change and Sixth Street is not only a place for night, but also the day," Ryan said. "But it's evolved from not only our city council preservation asset, historic landmark, but everybody in our city, the music commission, coming together to form a street that our city can be proud of."
For Broadway's public safety approach, Cassetty says groups like the mayor's office, police department and the convention and visitor's bureau have the common goal of making the street feel clean and secure.
Still, she described the matter of keeping nightlife alive while also keeping the area safe and friendly as an "ongoing battle."
"The more successful an area becomes, you just have to figure out how to balance all of it. Especially when you're in a downtown footprint, that balance of the play, along with the residential population and the workforce population," Cassetty said. "And making sure you don't upset the residents or the employees because they're a big part of the downtown culture. You don't want to lose that because you have a successful entertainment district."
Aside from that, improvements also involve infrastructure. Julie Fitch, chief operating officer of Downtown Austin Alliance, said they'd like to see investment from both the private sector and the city in rebuilding the infrastructure of Sixth Street. Part of the vision from Stream involves introducing wider festival sidewalks, only three lanes of traffic and the construction of four- and five-story buildings.
The entertainment elements will remain, which Fitch said is fantastic.
"I think that with the opportunity that comes with this level of investment, it really has a chance to expand Sixth Street's appeal to a wider variety of audiences," Fitch said.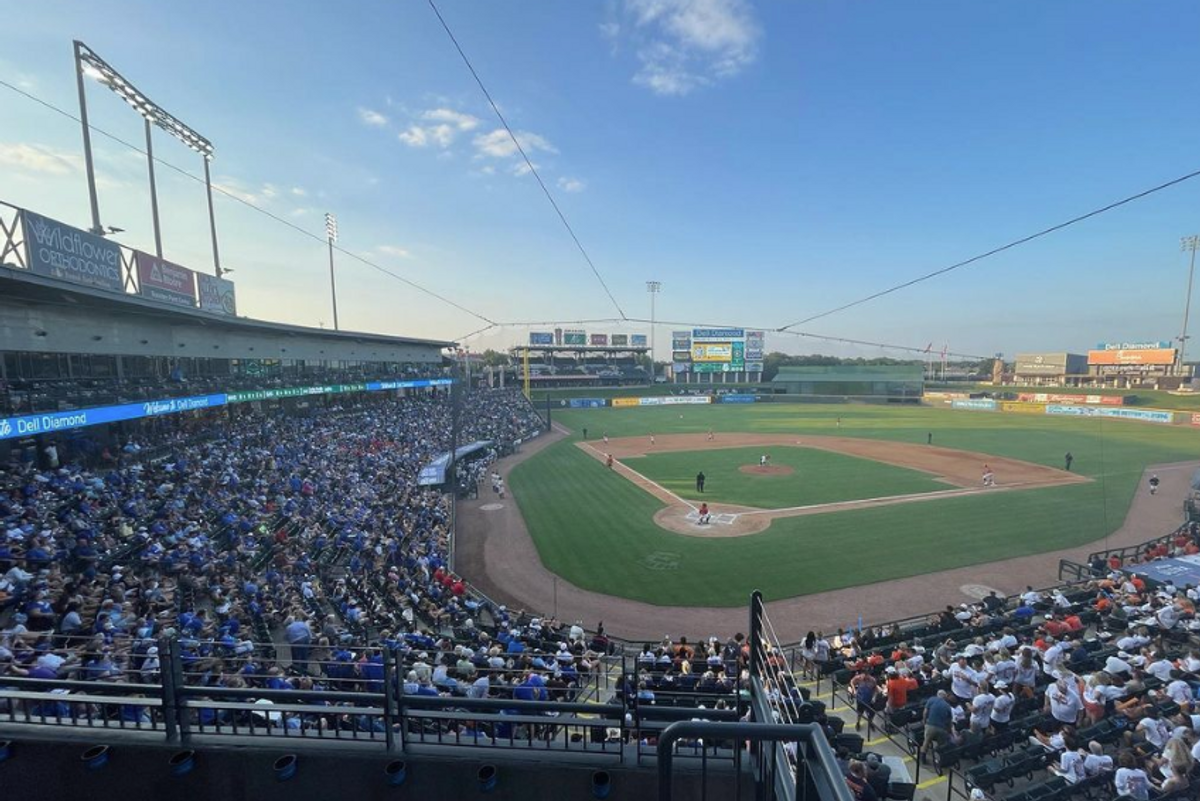 🗓 Friday
Travis County is hosting a free Juneteenth gathering filled with food trucks, dancing and activities for all ages in celebration of freedom. The theme is "Homecoming: Meet us at the gathering spot."

10 a.m.-2 p.m. Friday | 📍 Lower level parking garage, 800 Lavaca St.
Start your weekend at the ballgame! This week Round Rock takes on the Houston-area Sugar Land Space Cowboys at home. Tickets start at $12 and there will be fireworks after the game.
7:05 p.m. Friday | 📍 Dell Diamond,
3400 E Palm Valley Blvd.
🗓 Saturday
Sneakerheads listen up—Music Lane is getting a new fashion boutique, Konnect, by former Longhorn and Gamers First founder Kenny Vaccaro. The boutique will rotate designer brands and luxury shoes.
10 a.m.-7 p.m. Friday | 📍 The Kollective,
200 Academy Dr.
Honoring the historically Black holiday of Juneteenth, this year's Freedom Fest will feature a barbecue competition, sling-shot showcase, a performance by the Soul of our City musicians, local food trucks and children's activities. Best of all, the event is completely free.
1-4 p.m. Saturday | 📍 Colony Park District Park,
7201 Colony Loop Dr.
Contracommon and The Little Gay Shop are teaming for a quick pop-up showcasing LGBTQ+ and BIPOC artists. The market was curated by Molly Sydnor to go along with her exhibition, Hysteria.
3-6 p.m. Saturday | 📍 Contracommon,
12912 Hill Country Blvd.
The Austin Motel is inviting everyone to dance under its neon lights, pose and relive prom with festive cocktails and Hot Dog King on site. Winner of the Prom Star parade will win a membership to the Austin Motel Swim Club. Tickets are $25 per person.
6-10 p.m. Saturday | 📍 Austin Motel, 1220 S Congress Ave.

🗓 Sunday
Catch some classic, collector, antique, sports cars and more at the monthly Round Rock Car Show. The event is free and open to all ages.
10 a.m.-1 p.m. Sunday | 📍 Old Settlers Park,
2002 Harrell Pkwy.
Join May Magdalene, Mars and Veronica Valentine and special guests for a lively drag brunch you won't soon forget on the patio at The Volstead Lounge. This event is 21+ and don't forget to tip your queens!
1 p.m. Sunday | 📍 The Volstead Lounge,
1500 E 6th St.