Get connected with our daily update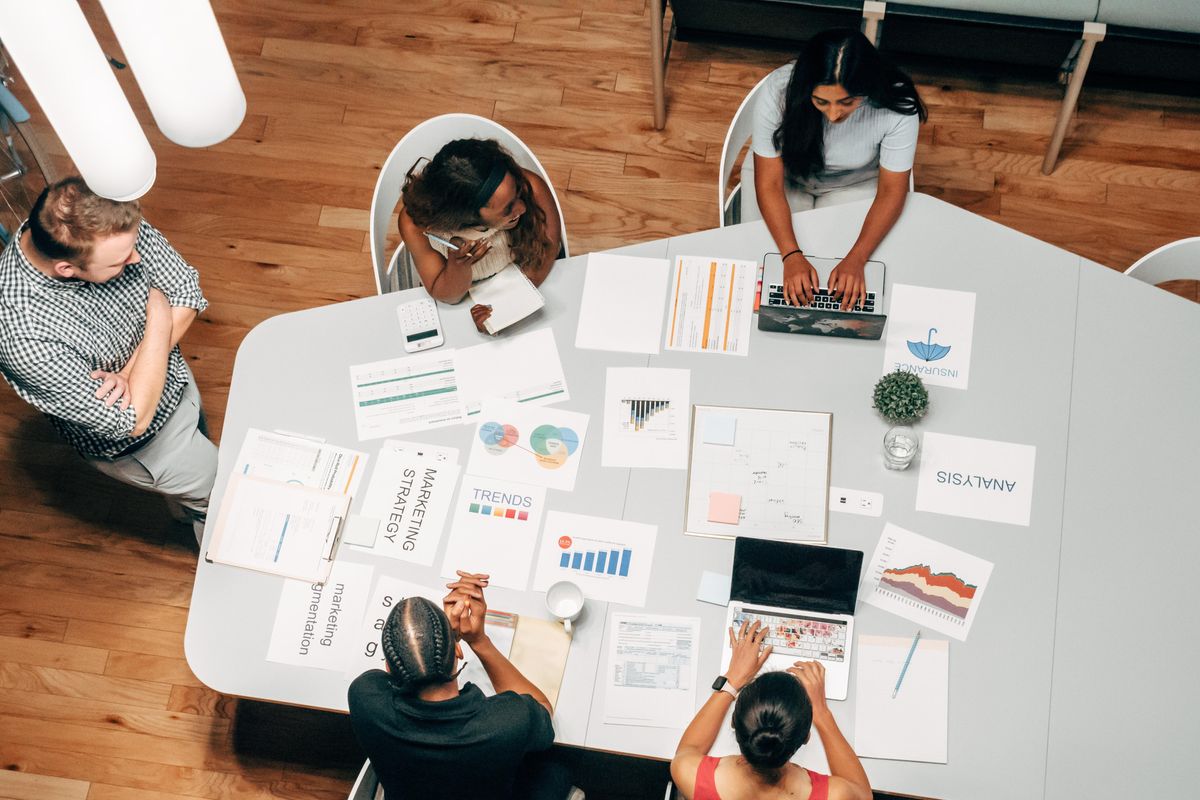 Doctors and chief executives make the highest money on average in Texas but in Austin, the money is in tech.
---
With a tech scene that is growing every day, some of the city's highest-paid professionals work closely with technology. Software engineers and members on technical teams can make as much as $325,000 per year when all the benefits are wrapped together, according to a study done by workplace insight network Blind.
Using self-reported data posted to its site from the first week of October, anonymous professional social network Blind compiled the top nine compensation packages offered to Austinites at the start of the month.
Wayfair: $325,085 yearly
Offered for an associate director position at the online furniture and home store, Wayfair is paying the prettiest penny for this Austinite. The company offered $170,000 in base salary, a $34,000 bonus, $121,085 worth in stock and an additional $25,000 sign-on bonus after negotiation.
In April, Wayfair announced an expansion to the capital city that would offer over 1,000 positions, including infrastructure engineers, product managers, data scientists, analysts and experience designers.
Stripe: $286,500 yearly
Stripe, a digital payment company, raised $600 million in new capital earlier this year and is one of the most valuable privately held companies in the world. Fittingly, compensation for a remote software engineer at Stripe included: $155,000 base salary, $15,500 bonus, $116,000 in stock and an additional sign-on bonus of $28,600.
Google: $273,000 yearly
Employees on Google's Cloud Platform team stand to make more than a quarter-million per year—an offer for a strategy and operations role came with $170,000 in base salary, a $34,000 bonus, and $276,000 in stock over four years—$69,000 per year. Not only that, but the first two years should total around $295,000 with incentives.
Google has about 1,100 employees in Austin and is reaching the completion of the new Google tower in downtown Austin.
Apple: $242,500 yearly
With a billion-dollar campus opening in north Austin, Apple has deep pockets. An Austin-based software developer was offered $175,000 in base salary, $270,000 in stock over four years and a $20,000 sign-on bonus.
The tech giant currently has about 7,000 employees.
Apple: $200,000 yearly
Another new Apple employee was offered $155,000 in base salary, $180,000 in stock over four years and a sign-on bonus of $30,000 for a software engineer position at "level 3."
PayPal: $200,000 yearly
A software engineer with a master's degree, seven years of work experience and a "level 25" technical staff member was offered $140,000 in base salary and $60,000 in stock to work at PayPal's office on West Parmer Lane.
VMware: $180,270 yearly
VMWare, a cloud computing company with an office in River Place Centre, offers almost $200,000 for a senior software engineer role. One recent post said the business offered $146,000 in base, a $17,520 bonus and $67,000 in stock over four years. The "level 3" candidate was also offered a $40,000 sign-on bonus.
Amazon: $158,000 yearly
At Amazon, junior software development engineers were offered $158,000 per year. The "level 4" entry-level coder was offered a $137,000 base salary, $21,000 in stock and also reported a $40,000 sign-on bonus.
Amazon: $142,000 yearly
An entry-level, newly-graduated software engineer role at Amazon closes out the list, offering a lower base salary of $120,000 and $22,000 in stock. The sign-on bonuses are the best part of this offer: a $60,000 bonus doled out over two years and a $7,000 stipend to relocate to Austin.
It's never too late to learn how to code.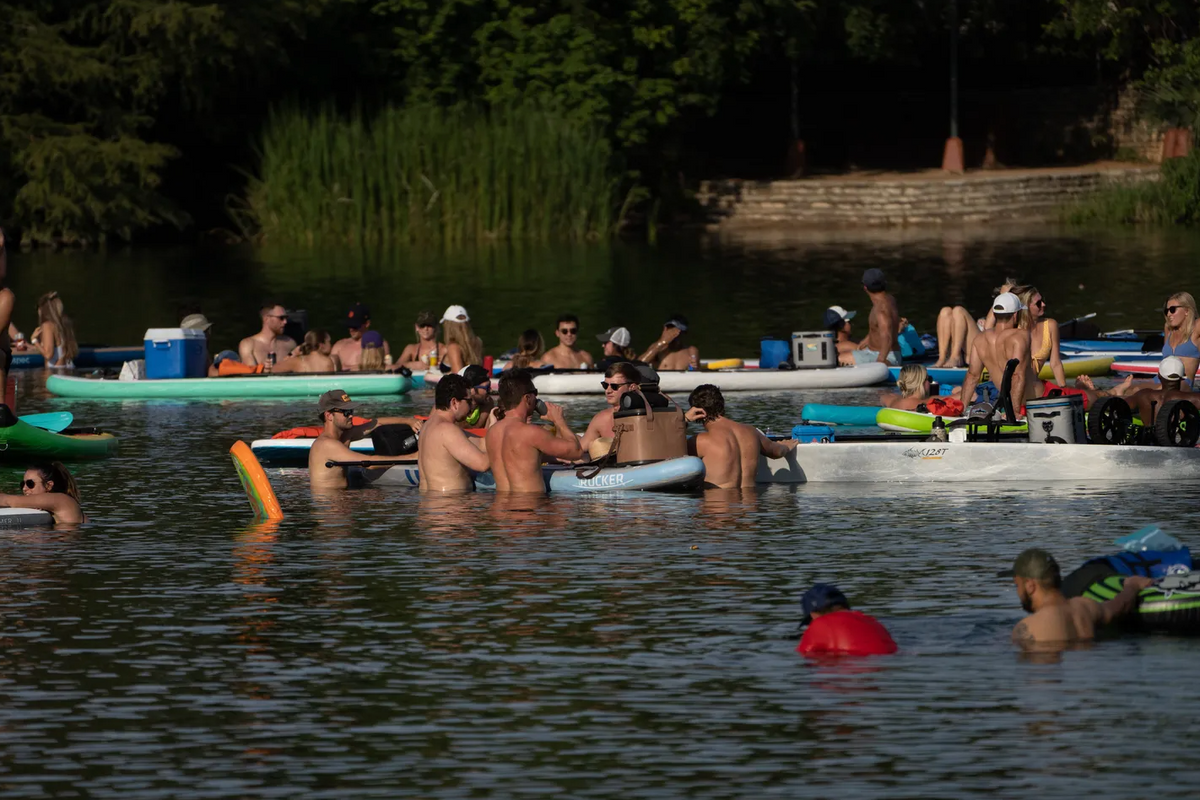 When Mark Coffey moved to Austin in 1986, it was the land of Stevie Ray Vaughan shows, MTV and new opportunities.
Now, it may be the land of limited housing, property tax hikes and California license plates—but many are still choosing to stay for remnants of that old-school charm.
Austinites love to lament the loss of "Old Austin"—they've been saying it since 1884. And with one-bedroom rents up 112%, home appraisal rates up 56% and the cost of living on a seemingly endless upward trend, it's hard not to see Austin's past through rose-tinted lenses.
But even in money-stretching times like these, some Austinites are taking a break from their usual complaints to remind themselves why they choose to stay.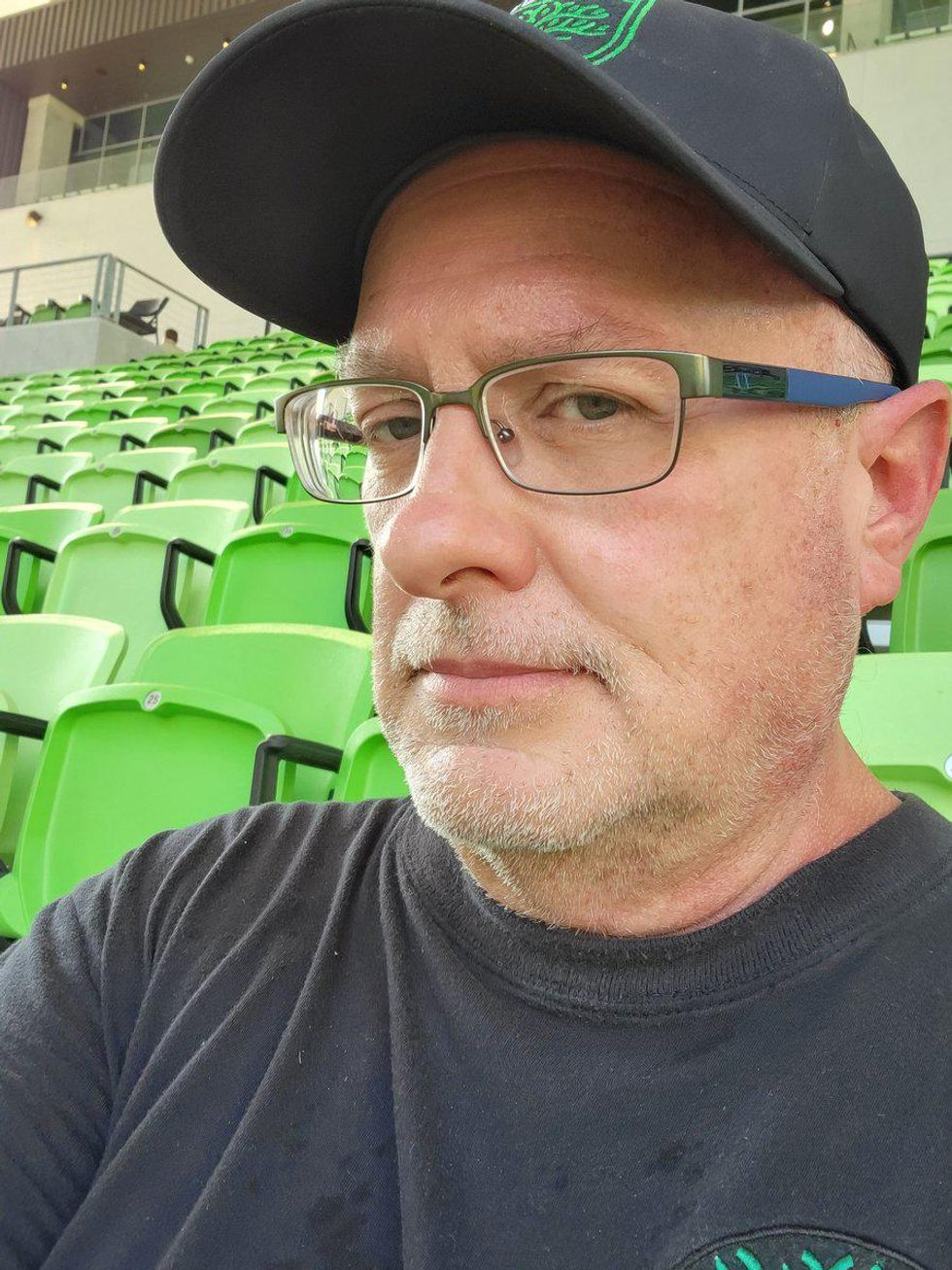 Mark Coffey has stayed in Austin for decades due to its uniqueness, inclusivity and community. (Mark Coffey)
As a near-original Austinite, Mark Coffey didn't have too much trouble buying a house or finding a job with pension benefits at a local utility service decades ago. Still, he said he's stayed in Austin for more than financial security.
"Despite the cost of living, the brutal heat and traffic... I think the trade-off is that Austin has always kind of had that sense of possibility," Coffey told Austonia. "Of all the cities in Texas, it's been the most open to change and future possibilities and I don't think that's ever completely lost."
Austin's unique spirit has attracted like-minded small-town Texas kids looking for community. Gabriel Rodriguez, who grew up in the Rio Grande Valley, moved to Austin a few years ago after graduating from Texas State University and still hasn't become bored with the vibrant live music scene.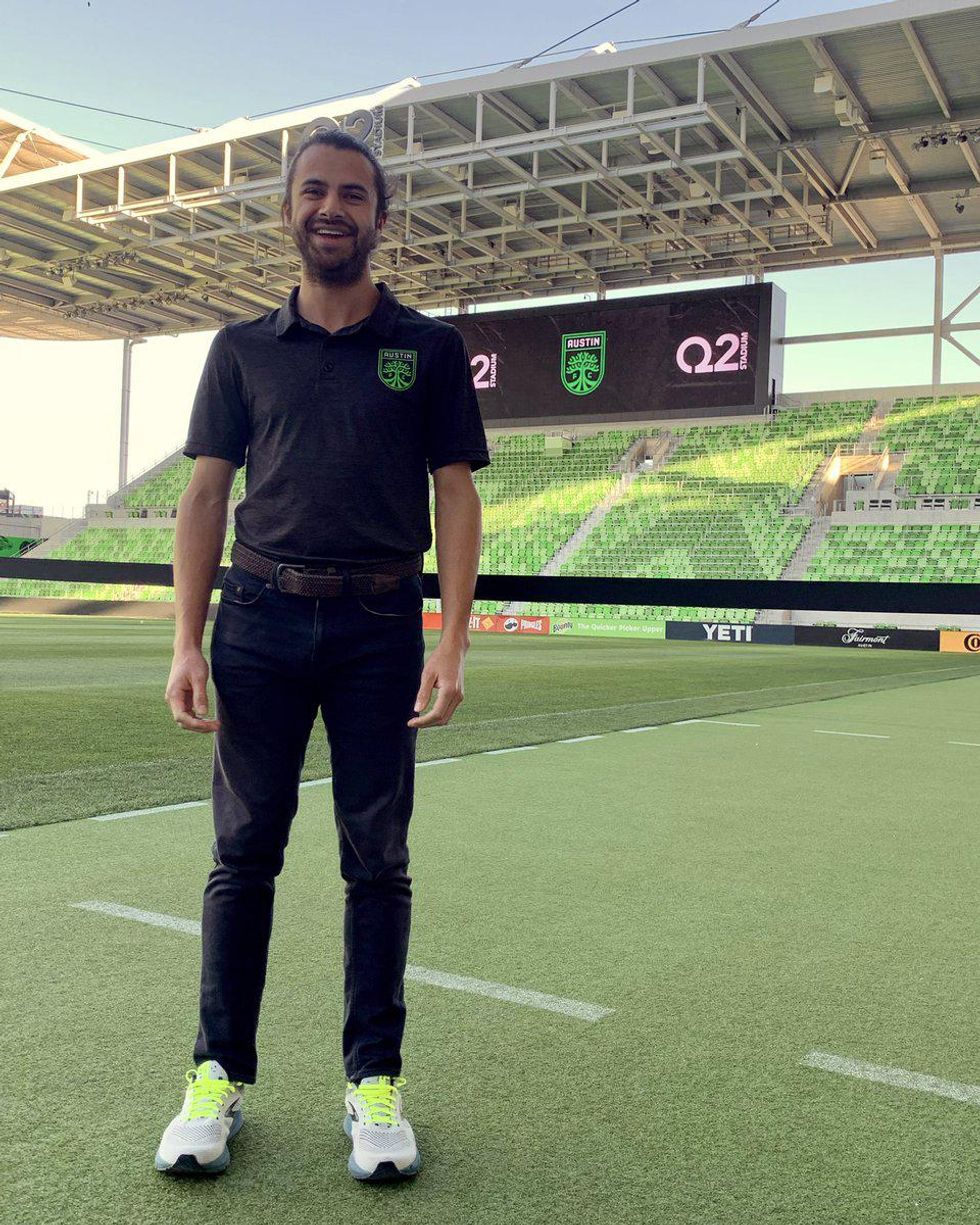 Gabriel Rodriguez, who has experience as a musician has found a home in Austin's live music scene and with Austin FC. (Gabriel Rodriguez)
"The big thing to me was the music," Rodriguez said. "That's what made me want to move to Austin in the first place... I grew up in a place that didn't have that."
Coffey, Rodriguez and many others have also found the Austin spirit with Austin FC, the city's first major league sports team, and its vibrant and community-minded fanbase.
"Austin FC has come around and it's caused both old and new Austinite to kind of rally around something that like, yeah, this is our club, but it's also a statement about the kind of community we want to be," Coffey said.
For others, like Michelle Sanchez, Austin is home for many reasons—namely, a famed food scene, family and plenty of outdoor activities.
In a Reddit post that saw nearly 800 comments, dozens of users pointed to outdoor activities—from Barton Creek's Greenbelt swimming holes to paddle boarding on Lady Bird Lake and trails dotting the city's outskirts. Others said that despite its flaws, they've never found anywhere better.
"Austin doesn't do anything spectacularly, but does more things adequately than most anywhere I can think of," user boyyhowdy said.
However, for some, those "adequacies" still aren't enough to stay.
Rodriguez said he's thought of leaving too. But whenever he thinks too long about the city's flaws, he finds solace in Austin's live music venues, including his favorite, Moody Theater. Coffey, meanwhile, recommends longtime spots like Continental Club, the Broken Spoke or even South Congress for a quick "old Austin" fix.
And with housing prices showing signs of slowing down and longtime haunts like Austin's longest-standing grocery store opening back up, there still may be time to reignite a romance with what "Keeps Austin Weird."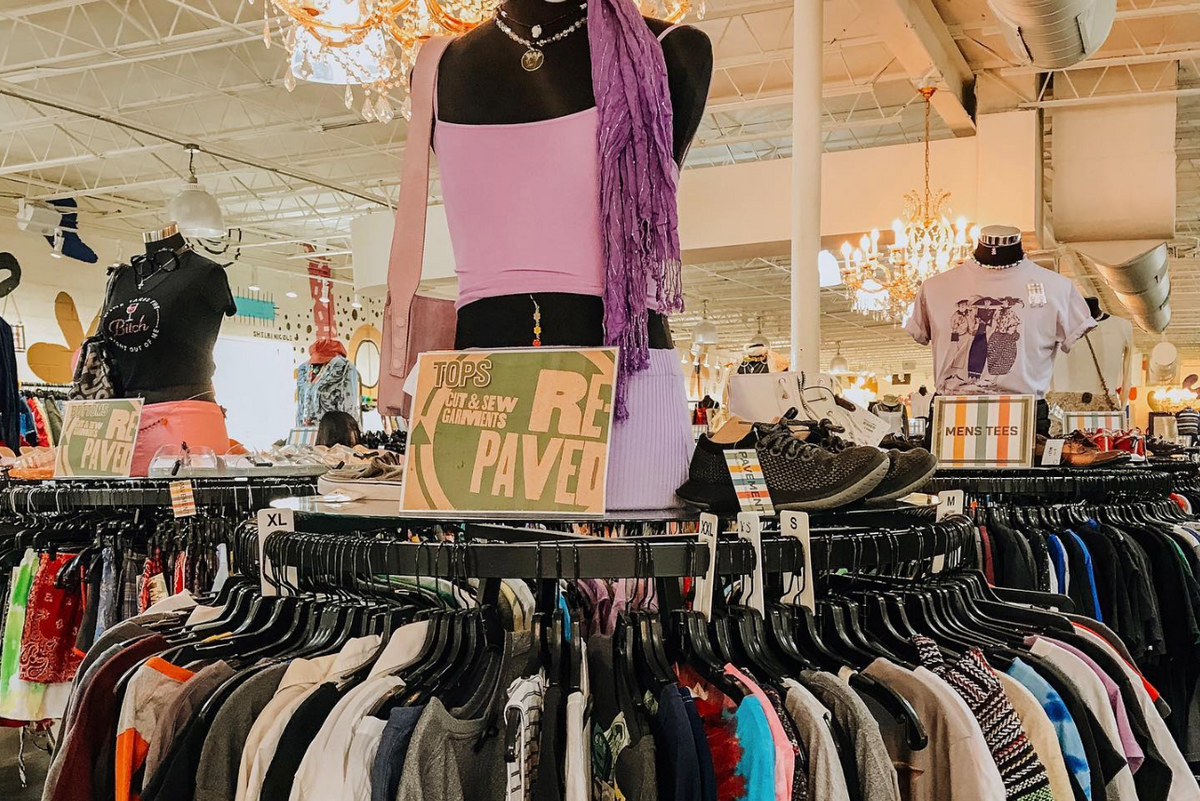 The cost of living in Austin may be on an upswing but just because you might have less money in your pockets doesn't mean you have to compromise your lifestyle.
With gas prices rising above $4 per gallon, rents rising 25-40% and reports showing that Austinites pay more in household bills than any other Texas city, you may find yourself with less cheddar than you're used to this time of year.
Aside from cutting back on spending, thrifting is a great way to stretch your dollar a little bit further. The average American spends $1,700 on clothes annually, of which 85% percent ends up in landfills, making secondhand shopping a greener, more affordable and nearly equally fashionable option.
These local secondhand emporiums sell most daily goods for a fraction of the price if you don't mind a little wear.