Get connected with our daily update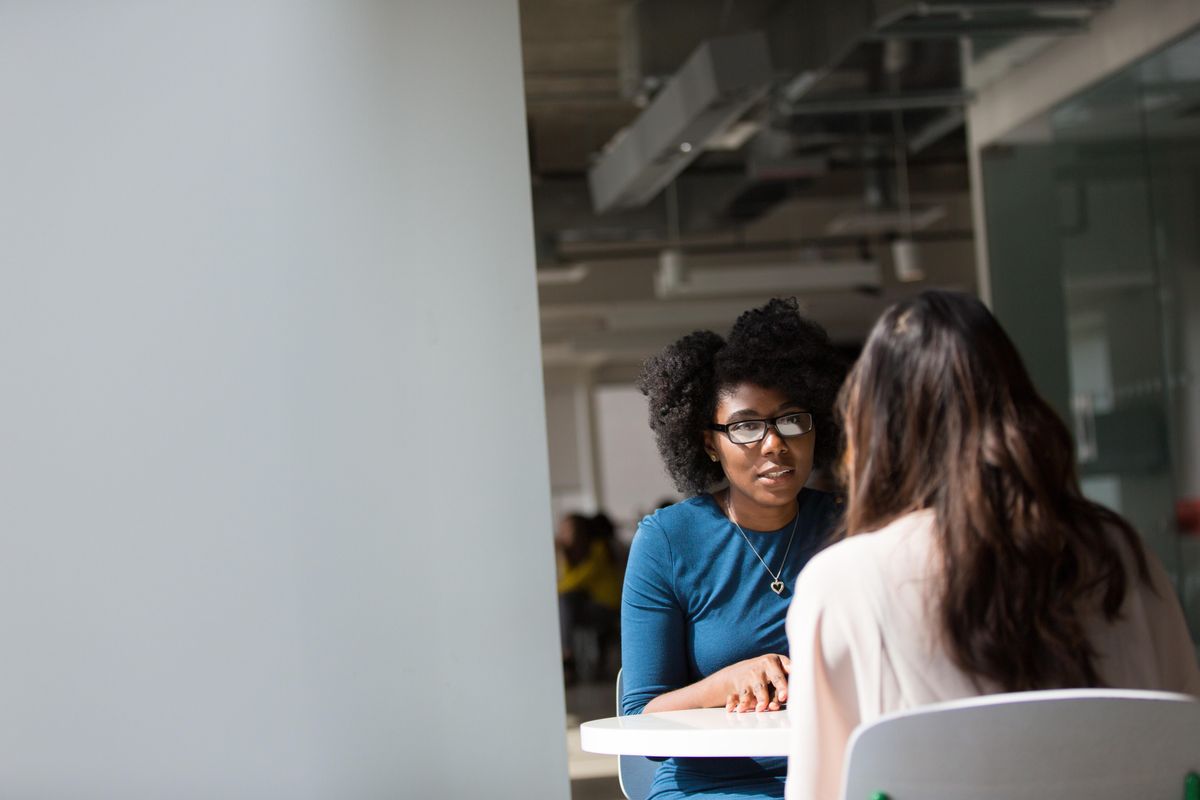 As an entry-level job seeker, Aravind Rajadurai hoped to have a developer job lined up once he graduated from Texas State University in December 2020. But he was met with a harsh reality as he found himself still searching for full-time positions in Austin almost 10 months later.
---
With an abundance of job openings in the tech field, the demand for workers has increased in Austin. According to a report released by the Austin Chamber of Commerce, of the 88,000 job postings during this past August, the largest category was computer and mathematical occupations, evidence of the tech boom.
Even in the peak of the pandemic, the tech industry wasn't hit as hard; Austin tech jobs grew by 3.5% year-over-year in August 2020 while total jobs within the metro fell by 2.9%, according to the Austin Chamber. This comes with the explosion of California-based tech companies like Tesla and TikTok moving to Austin over the past year.
With so many openings, the issue for job seekers in this sector is competition. As tech companies search for quality talent, entry-level and more experienced workers are competing with each other for the same jobs.
"I thought it'd be easy as soon as I graduated because I had my knowledge," said Rajadurai, who has lived in Austin for about 10 years. "But that was not really the case at all."
Starting out can be tough
The need for developers has grown tremendously—software development jobs have increased 73.2% compared to last February, Indeed tells Austonia. But breaking into the tech industry is no easy task for the less experienced.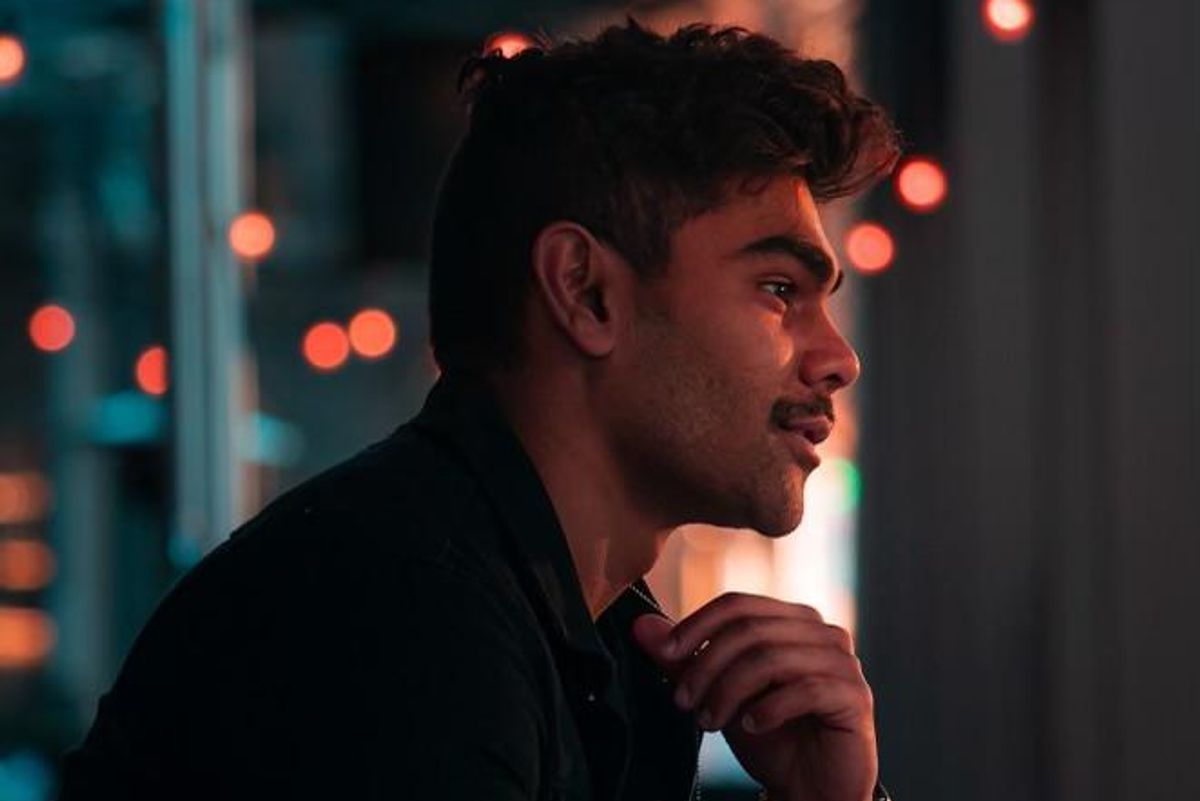 (Aravind Rajadurai)
When he graduated college, Rajadurai was working part-time at Looking Up To You LLC as an office assistant but eventually transitioned to become an office manager.
As he learned of the prerequisite skills for many of the positions he was applying for, he left his full-time position to focus on his job search and fine-tune those necessary skills.
"The problem was that even for an entry-level person, they ask you something that's mid-level," Rajadurai said. "You have to be excellent with what you're doing and show you have more than an entry-level skill set to get in."
With no experience, Rajadurai says it's been tough landing an entry-level position.
The winners of this race
The current tech hiring climate is best for mid-level employees who have the upper hand when it comes to switching to another company.
According to the Chamber report, the average salary for tech workers in Austin increased from approximately $79,591 in August 2020 to $91,600 a year later. It could be a sign companies are willing to pay more for the sake of tech skills and experience.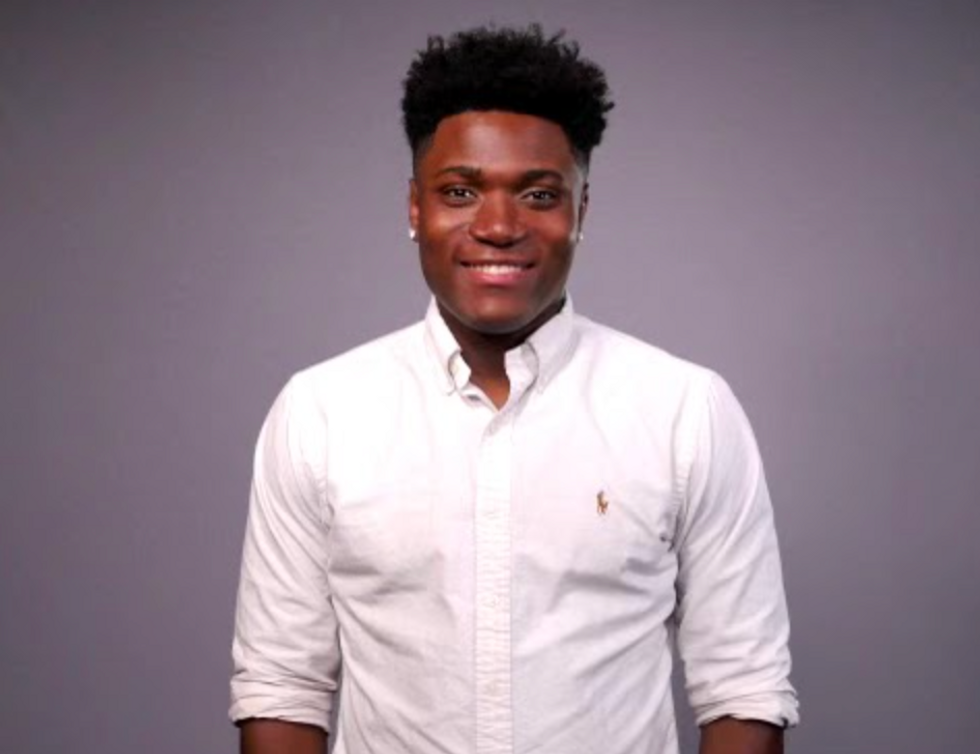 (Leon Johnson)
Leon Johnson, an Austin resident who lives near the Domain, recently left his position as a software engineer at Visa after a little over a year to accept a job offer at Bright Health, a health-tech insurance company in Austin. After working in the tech industry for a year and a half, he wanted to work in a startup tech environment and was able to successfully pursue that goal in terms of both mission and salary preferences.
"I knew what I was looking for. You start to know your worth and realize how much you can be getting paid so you become a little bit pickier," Johnson said. "With the tech industry, especially in Austin, a lot of companies are willing to pay you the money if you ask for it."
The tech labor market also affects employees who are not looking for a new job but instead seeking better benefits or internal policy changes from their current employer.
Over 8,300 Austin employers are in the tech industry with more sure to gravitate to the Hill Country. The tech companies that had the most job listings this summer included IBM, Dell, Apple and Facebook—and experience is the name of the game.
"It's a numbers game, and there are so many engineers who have either more experience than you or a better resume," Johnson said. "It can become discouraging sometimes (but) eventually, you'll get a 'yes.'"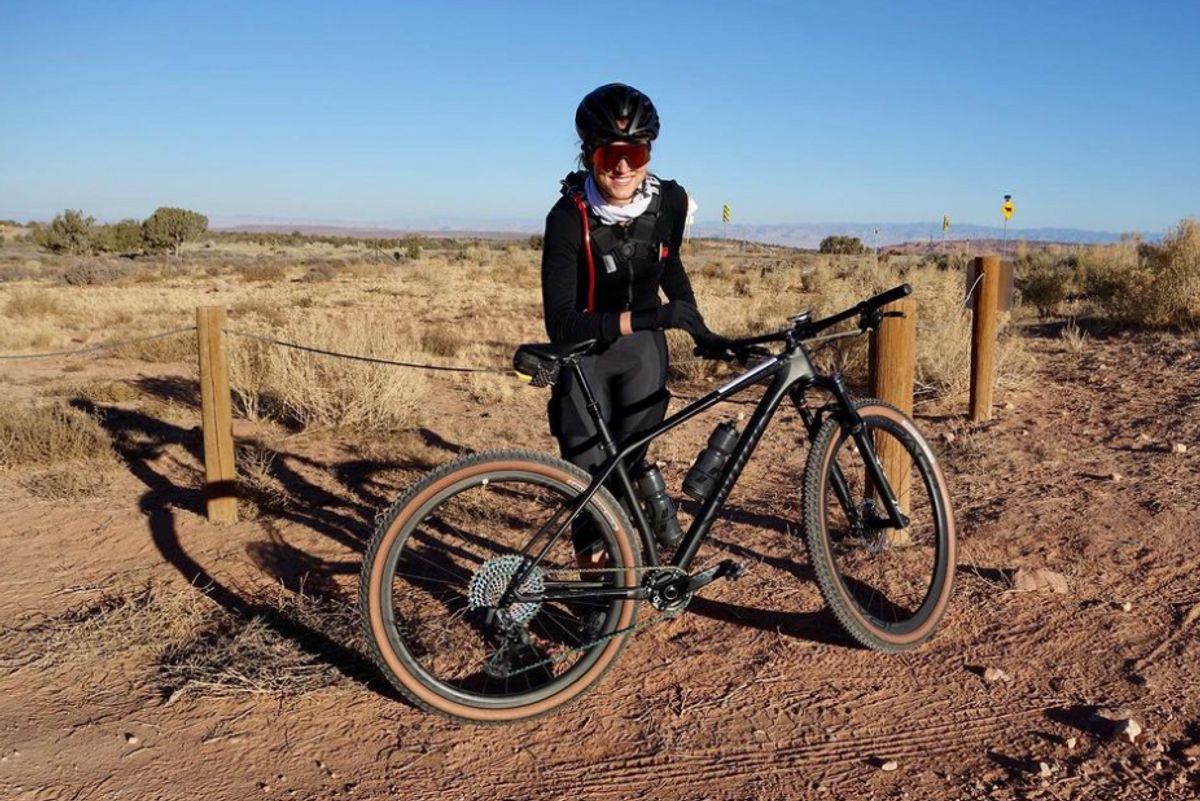 Austin police have charged Kaitlin Marie Armstrong, a local cyclist, for the murder of Moriah "Mo" Wilson.
Wilson, a rising star in the gravel and mountain bike community, was found dead with gunshot wounds inside an East Austin home on the night of May 11 when she was in town for the weekend Gravel Locos race in Hico, Texas.
Police believe Wilson was having a relationship with a man Armstrong was also in a relationship with. The man, another gravel cyclist, Colin Strickland, has since issued a statement on the murder.
In his statement, he said he had a brief romantic relationship with Wilson in October 2021 before he resumed his relationship with Armstrong, but that he remained friends with Wilson. "There is no way to adequately express the regret and torture I feel about my proximity to this horrible crime. I am sorry, and I simply cannot make sense of this unfathomable tragedy.
NEW: Austin professional cyclist Colin Strickland has just released a statement about the murder of cyclist Moriah Wilson, clarifying his relationship with her and expressing "torture about my proximity to this horrible crime." pic.twitter.com/KnIna3mWrE
— Tony Plohetski (@tplohetski) May 20, 2022
Wilson, a 25-year-old Vermont native living in Colorado, had won a slew of races becoming a fan favorite. She had just become a full-time racer this year.
Anyone with information on this crime can contact Austin police at 512-974-TIPS or contact Crime Stoppers anonymously at 512-472-8477.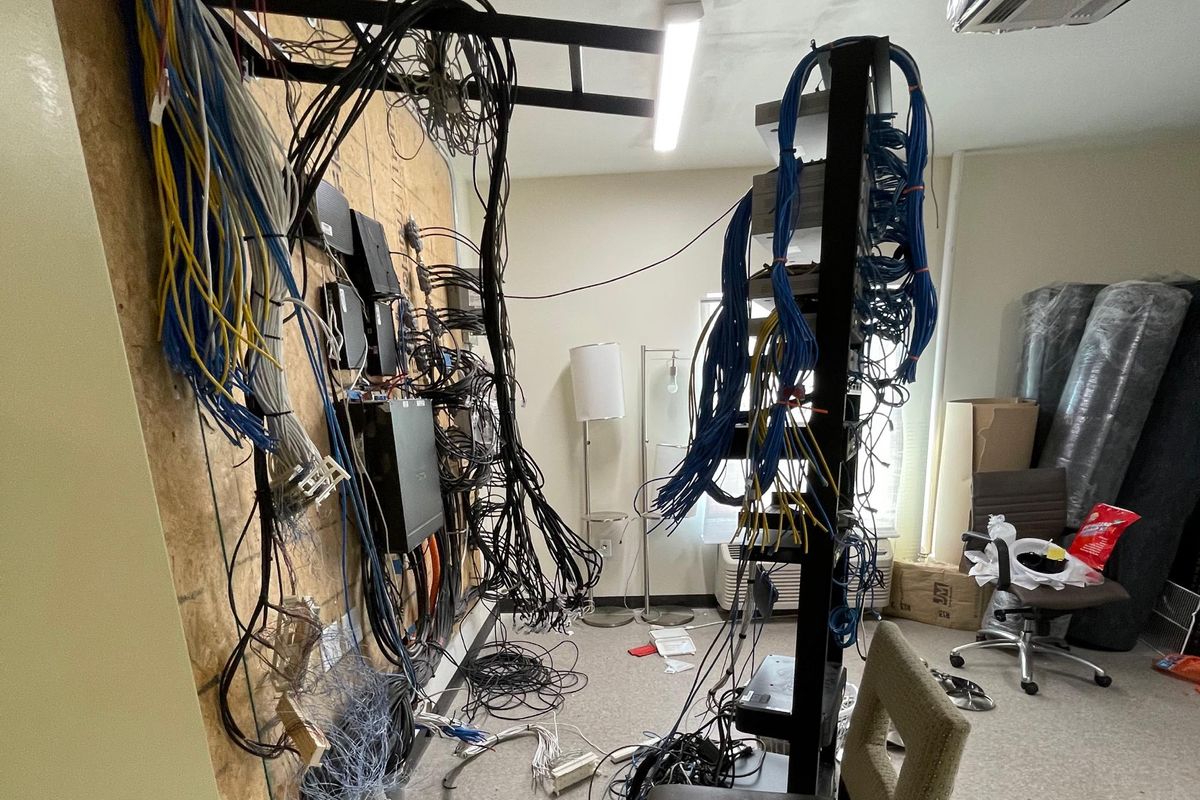 Austin has added 24-hour security to the city-owned Pecan Gardens property, which will be converted into supportive housing for people exiting homelessness, after the former hotel was found with months of damage and vandalism May 5.
The building, which was broken into and stripped of copper and had people illegally sleeping inside of it, has been secured, Kelly said in a Friday press conference. Kelly said the city confirmed a measure to implement 24-hour security, including updates every 60 days until the property opens up as supportive housing.
"We cannot let this happen to any vacant city-owned property ever again," Kelly said. "This blatant act of disregard and criminal behavior will not be tolerated in our community."
The city bought the former hotel in August 2021 for $9.5 million with plans to renovate the property into a 78-unit supportive housing property. Those 55 or older that are experiencing chronic homelessness can qualify to live at the site once it is completed in late 2022-early 2023.
While the council was set to discuss a $4 million deal with Family Eldercare to begin converting the property Thursday, Kelly pulled the item for a later executive session due to security concerns. But the council did approve an item to authorize city leaders to begin negotiating other renovation contracts.
"I want to thank my colleagues for pumping the brakes on this contract and realizing that we owe the community not only an apology, but reassurance that the protection of the assets the city owns is vital to the success of achieving our intended goals," Kelly said.
When the building was found vandalized May 5, Kelly, who presides over the district containing the property, said damage included:
Damage spanning all three floors of the building and is in nearly every room.
The entire hotel was stripped of copper.
Destroyed washers, dryers, air conditioners and electrical wiring.
People sleeping at the hotel without permission.
On Tuesday, Austin's Homeless Strategy Officer Dianna Gray apologized and said there was no security due to a delay in processing the request.
"The intent had been to have security on site previous to this event," Gray said. "It had been requested, and there was a delay in the request, so it had not been initiated. We acknowledge that as a failure and apologize."
Kelly said city staff, the Austin Police Department and the Williamson County Sheriff's Office are investigating what happened at the property and encouraged those who know anything about the investigation to call Crime Stoppers at 512-872-8477.