Austonia AM
100% Austin news, info, and entertainment, straight to your inbox at 6 a.m. every morning.
In five minutes, you're fully informed and ready to start another great day in our city.
Get connected with our daily update
(Hartmann Studios)
The Forbes 400 is out and once again, Austin boasts a considerable amount of America's richest with eight local residents—five of which have jumped to higher spots on the list. Combined, the eight self-made billionaires enjoy a staggering $58.9 billion.
---
Coming in with over half of the Austin billionaires' share, Michael Dell, chairman and CEO of Dell Technologies, still tops the list for the richest man in Austin at $35.6 billion. Overall, he is ranked 18th richest in the country and has amassed $12.7 billion since March.

Robert F. Smith, co-founder, chairman and CEO of private equity and venture capital firm Vista Equity Partners, came in at 125th place overall with $5.2 billion to his name. Smith is the first Black man to sign a Giving Pledge, a campaign that encourages the ultra-rich to pledge the majority of their money to philanthropic causes. He is also reportedly under a federal tax investigation.
Bert "Tito" Beveridge, founder of the popular Tito's Handmade Vodka, is worth $4.6 billion and ranks 154th overall. The Tito's founder started the business in 1997 with 19 credit cards, which gave him $90,000, and slept on couches and floors in the process.
At 268th place on the list, Thai Lee, CEO of IT provider SHI International, is worth $3.1 billion and is the only Austin woman on the list. Lee was born in Bangkok but lived in South Korea until high school, when she moved to the U.S. Lee also ranked #5 on Forbes' America's Self-Made Women list in 2019.
Joseph Liemandt, founder of investment firm ESW Capital, came in 278th on the list with $3 billion to his name. Liemandt is no stranger to The Forbes 400, as he was the youngest self-made member of the list in 1996 with just $500 million to his name.
John Paul DeJoria, founder of tequila company Patrón Spirits Co and co-founder of hair care brand John Paul Mitchell Systems, currently ranks 319th on the list. DeJoria is worth $2.7 billion, which is $400 million less than last year, but about the same as his value in 2018.
At 353rd place, Jim Breyer, founder and CEO of Breyer Capital, made much of his $2.4 billion fortune by being one of the early venture investors in Facebook. Breyer has invested in over 40 successful companies, including Etsy and Marvel Entertainment but is down from his $2.5 billion spot on the list last year.
Finally, ranked 359th, Brian Sheth, the other co-founder of Vista Equity Partners, is worth $2.3 billion. Sheth has had relatively steady growth of his fortune, only breaking $2 billion total since March 2018. Sheth is chairman of Global Wildlife Conservation, an environmental foundation based in Austin.
Despite the pandemic, many of America's richest have benefitted from the volatility of the stock market. In fact, these 400 billionaires have increased their total net worth by $240 billion from last year, totaling a record $3.2 trillion.
The annual Forbes 400 list calculates net worths using stock prices from July 24, 2020.
More: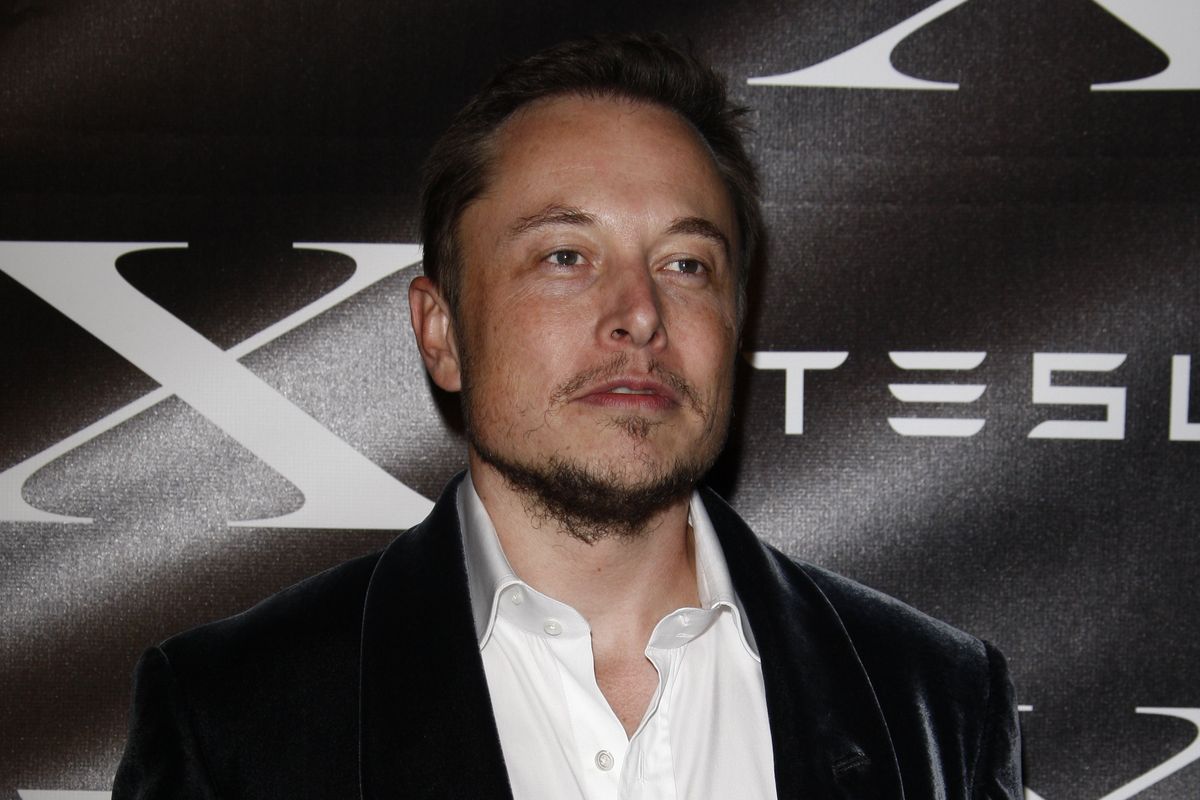 In a scene that seemed to mark the pandemic's triumphant end, over 20,000 mostly maskless fans packed into Q2 Stadium for Austin FC's debut at Austin's first professional sports stadium in June. That mask-free utopia couldn't have been possible even a month before, and it may not be possible once more as Austin and the CDC returns to mask recommendations again for the first time since May.
Austin returned to Stage 4 restrictions on July 23 as case rates tripled since the beginning of the month and hospital beds once again filled with COVID patients. The spike comes after the highly contagious Delta variant was detected in Travis County. In its Stage 4 announcement, APH said its recommendations will not affect large events, such as Austin FC games, from operating.
More recently, the CDC updated its recommendation for vaccinated people on Wednesday, saying that all people in high-risk areas—including Austin with more than 50 COVID cases per 100,000 people—wear masks.
With businesses reinstating mask policies and new fear in the air, Q2's carefree party atmosphere may be affected. The club released the following statement to Austonia: "Austin FC encourages all guests to observe Austin Public Health's recommendations and take appropriate action based on individual circumstances."
After Austin voters passed Proposition B, reinstating a ban on public camping, City Council directed staff to look into possible sanctioned campsites where homeless residents could live legally. Now two members are asking to shelve discussion on the controversial topic.
Staff presented dozens of possible sanctioned campsites across each fo the 10 council districts in late May, following the election. But members mostly pushed back on the proposed locations, citing cost, wildfire risk and lack of transparency as concerns.
With updated criteria, staff recommended two sites—one in District 1 and the other in District 8—for further review last week. After being briefed on the options during Tuesday's work session, Mayor Pro Tem Natasha Harper-Madison, who represents District 1, and Council Member Paige Ellis, who represents District 8, issued a joint statement proposing "a pause" on further discussion of temporary sanctioned encampments.
"We are not convinced that these sites would be a cost-effective solution, but rather a band-aid tactic when we need to be supporting the long-term strategy to get folks off the street permanent," they said. "It is our responsibility to look at the situation holistically and objectively, and to spend out city's limited resources on solutions we know can work."
Homeless Strategy Officer Dianna Grey noted that the two locations were imperfect and would require a lot of time and money to outfit as sanctioned campsites during the briefing.
City staff and homeless experts have previously raised concerns about sanctioned encampments, saying they are expensive to maintain, challenging to manage and hard to close, even when intended to to be temporary.
In 2019, staff declined to make recommendations for such sites despite being directed by council to do so, citing 2018 guidance from the U.S. Interagency Council on Homelessness. "Neither authorized encampments nor parking areas provide housing for people experiencing homelessness," staff wrote in a memo. "Rather, each option detracts from the staff resources assigned to addressing this moral imperative."

But with Prop B being enforced and too few shelter beds and affordable units for the estimate unsheltered homeless population in Austin, the city is facing the same predicament that prompted District 9 Council Member Kathie Tovo to pursue possible sanctioned campsites in the first place: "When individuals in encampments ask where they should go, we need to have places to suggest," she said at a May 6 council meeting.
Don't lose your mask just yet—the Centers for Disease Control and Prevention announced it is now recommending masks in areas that are surging as cases rise nationwide and the Delta variant looms.
The CDC announced Tuesday that even fully vaccinated individuals should mask up indoors if their community is experiencing substantial transmission—defined as areas with more than 50 cases per 100,000 people. Travis County is sitting at an average of 94.59 cases per 100,000 over the past seven days, falling into the highest risk category, according to the CDC.
#DeltaVariant surging in U.S. New data show Delta much more contagious than previous versions of #COVID19. Unvaccinated people: get vaccinated & mask until you do. Everyone in areas of substantial/high transmission should wear a mask, even if vaccinated. https://t.co/tt49zOEC8N
— CDC (@CDCgov) July 27, 2021
After two COVID-19 recommendation stage jumps in the last two weeks, from Stage 2 to Stage 4, Austin-area cases are the highest they have been since February. The seven-day average for cases is on an upward trend, reaching 226 on Tuesday.
The CDC is also recommending that all students K-12 wear masks indoors, regardless of vaccination status. A May executive order by Gov. Greg Abbott prohibits schools from requiring masks, regardless of vaccination status. Austin ISD is "strongly" encouraging students to wear masks.
Although vaccinated individuals are still protected against the most severe symptoms of the variant, infections are spreading rapidly and now make up 83% of confirmed cases in the U.S. At least a dozen cases of the delta variant have been confirmed in the Austin area, though there are likely more since testing for it is limited.
CDC Director Dr. Rochelle Walensky said that hospital admissions are "almost exclusively" coming from people who are unvaccinated but those who are vaccinated can still catch and spread the virus.
"Unlike the alpha variant that we had back in May, where we didn't believe that if you were vaccinated you could transmit further, this is different now with the Delta variant," Walensky said. "That leads us to believe that the breakthrough infections, rare that they are, have the potential to pool and transmit at the same with the same capacity as an unvaccinated person."
Research suggests those who become infected carry 1,000 times more of the virus than other variants and could stay contagious for longer.
The announcement comes on the heels of the Biden administration ramping up cautionary measures in the face of the Delta variant. Just last week, the CDC said it had no plans to change its May guidance of vaccinated not having to wear masks unless there was a significant change in the data. Officials met on Sunday night to review new evidence,
according to reports.