Get connected with our daily update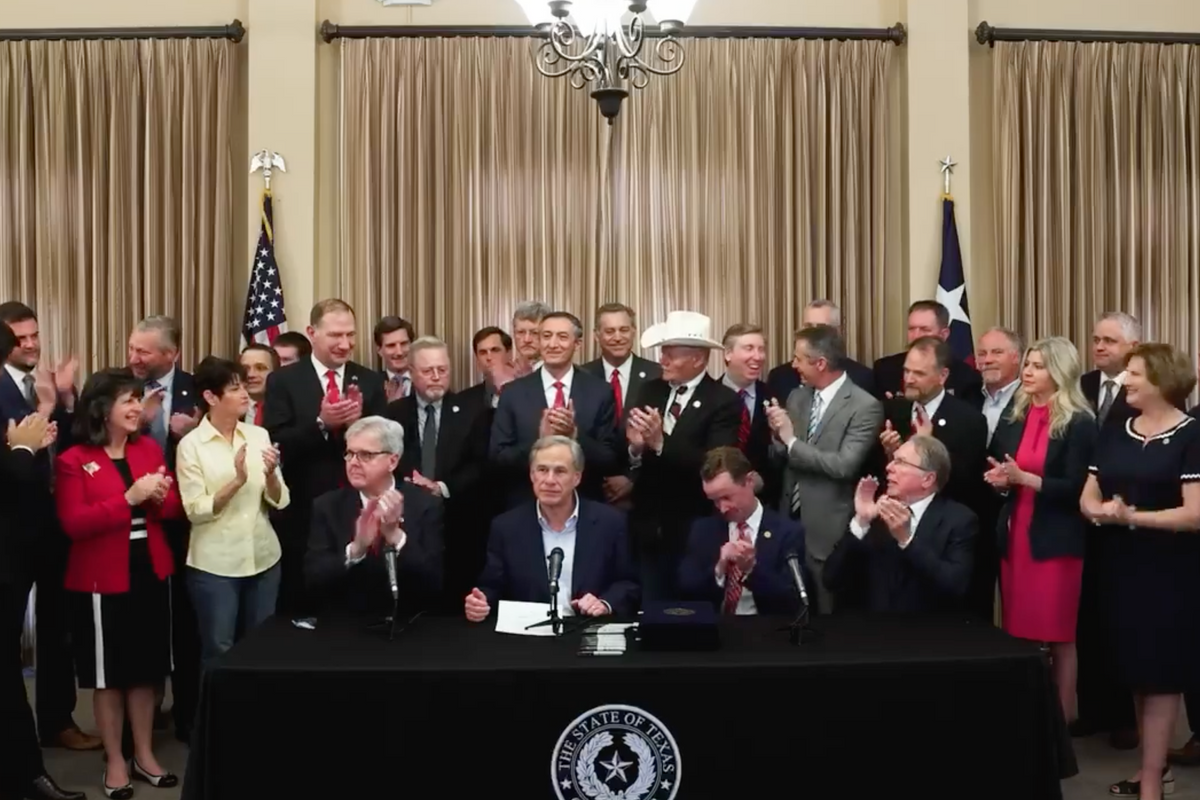 Less than a week after a fatal mass shooting on Sixth Street and amid rising concerns about violent gun crime, state Republican leaders and gun lobbyists gathered for a celebratory press conference, where Gov. Greg Abbott signed into law seven bills expanding gun rights, including one allowing permitless carry.
"This is a prolific day for the Second Amendment in the state of Texas," House Speaker Dade Phelan, R-Beaumont, said at Alamo Hall in San Antonio on Thursday.
---
The bills take effect Sept. 1 and include:
Senate Bill 19: Prohibits state contracts with companies that plan to divest from firearm ammunition companies
SB 20: Bars hotels from prohibiting guests from bringing guns into their rooms
SB 550: Permits a person to carry a gun in any type of holster
House Bill 957: Exempts suppressors made in Texas from federal regulations
HB 1500: Designates firearms and ammunition sellers and manufacturers as essential businesses
HB 1927: Allows residents 21 years of age and older to carry a handgun without a permit
HB 2622: Designates Texas "Second Amendment Sanctuary State"
Local concerns
This expansion of gun rights comes as violent crime rates rise in major U.S. cities, including Austin, where murders were up 50% year-over-year in April.
This week, Austin police arrested two juveniles in connection with the mass shooting on Sixth Street early Saturday morning, left one dead and 14 others injured. Two months ago, a former Travis County sheriff's deputy shot and killed three people in North Austin, prompting an hours-long manhunt.
"We support the right of every law-abiding American to be able to have a weapon to defend themselves," Abbott said. "That is different from teenagers unlawfully getting access to guns to commit crime. Those are people who deserve to be behind bars for the rest of their lives."
Local public safety advocates have attributed this rise to police budget cuts, which Austin City Council enacted last August, but cities that increased their police spending are also seeing increases.
In light of rising violent crime rates, the Austin Police Department launched a gun crime prevention program in April. Although not all violent crime involves guns, gun violence is increasing and may involve stolen guns or illegally manufactured "ghost" guns. "I'm just very concerned about the number of illegally possessed firearms and how we can curb that," Interim Police Chief Joseph Chacon said during an April 15 press conference.
Rising violent crime rates continue to spur gun sales in the Austin area—and around the country. "In this increasingly dangerous world, people want to be able to protect themselves," embattled NRA President Wayne LaPierre said at the press conference Thursday. "Thank god Texas is leading the way in making that possible.
A long shot
Conservative activists have lobbied for permitless carry for years, without success. But state lawmakers reached a compromise last month after the Senate added a series of amendments to address concerns from law enforcement groups, which worried permitless carry would endanger officers and make it easier for criminals to access guns.
Lt. Gov. Dan Patrick celebrated the bill's passage, which he described as an expansion of Texans' freedoms. "The media needs to understand that you are so far out of touch with where Texans and Americans are on this issue," he said.
Nearly 60% of Texas voters opposed permitless carry, according to an April University of Texas/Texas Tribune poll. Melanie Greene, lead volunteer for the Moms Demand Action Austin group, recently told Austonia that state lawmakers are likely motivated to pursue such legislation because of a small, vocal minority of gun rights activists and the threat of drawing even more conservative opponents in primary elections.
Help us find our editor!
Austonia, a for-profit Austin digital media company, is looking for the right person for a new position as newsletter editor.
Are you an innovator who wants to work exclusively in digital media and push the boundaries? Do you have 3+ years in digital, broadcast, print or agency work? This could be the opportunity for you.
In two years we've created a place in the Austin media landscape, and we're looking for people who can move us toward the front.
AM email newsletter, 22,500+ daily subscribers
Austonia.com, reaching 250,000+ users/month
Social media, 50,000+ followers
Success in this role is based on skills: an excellent writer, editor, visual communicator and storyteller who builds compelling stories with digital and classic elements, who can recruit and mentor contributors in doing the same.
Austin is the most interesting city in the world, and we want to cover it that way. The people, issues, opportunities, challenges, companies and cultures that make Austin dynamic and successful.
Compensation depends on experience. Benefits include PTO and employee Blue Cross Blue Shield "Silver" health coverage, with 100% of the monthly premium paid by the company.
This is a hybrid, mostly remote position. Must live in Austin.
The position reports to Austonia's CEO.
To apply, follow this link to become a candidate immediately:
https://hu9c8d8pxw6.typeform.com/to/JMkTWPwG
Or send your contact info and a link to your LinkedIn profile to hr@austonia.com.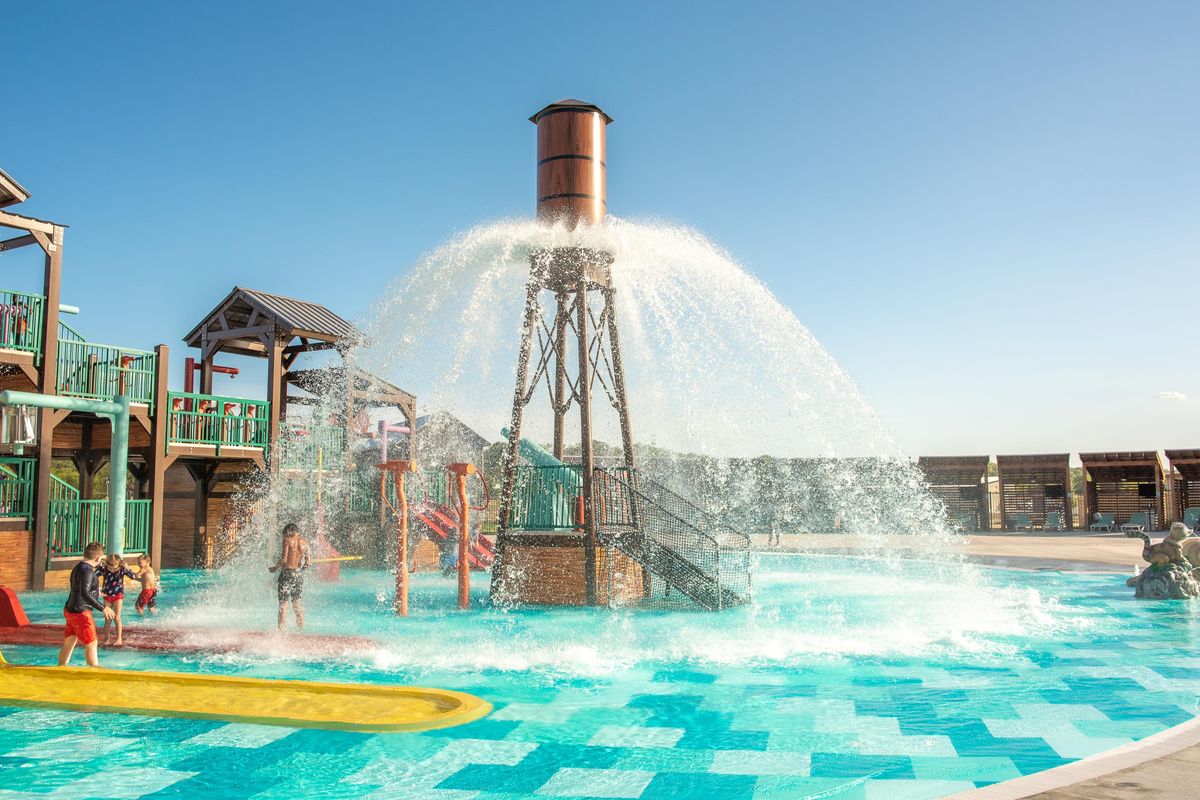 Camp Fimfo Waco
Camp Fimfo Waco, a brand new camping resort, is kicking off football and fall camping season in style! With top-notch amenities, premium accommodations, and 10 weekends of fall fun, there's no better place to have a fall camping getaway, especially if you're a Baylor football fan!
Fall promises to be a one-of-a-kind camping experience. From Sept. 16 to Nov. 24, weekends will be packed with fall-themed activities, including special Halloween weekends in October. Campers can enjoy activities like fall crafts, campground trick-or-treating, costume contests, site decorating, outdoor movie nights, and more!