Get connected with our daily update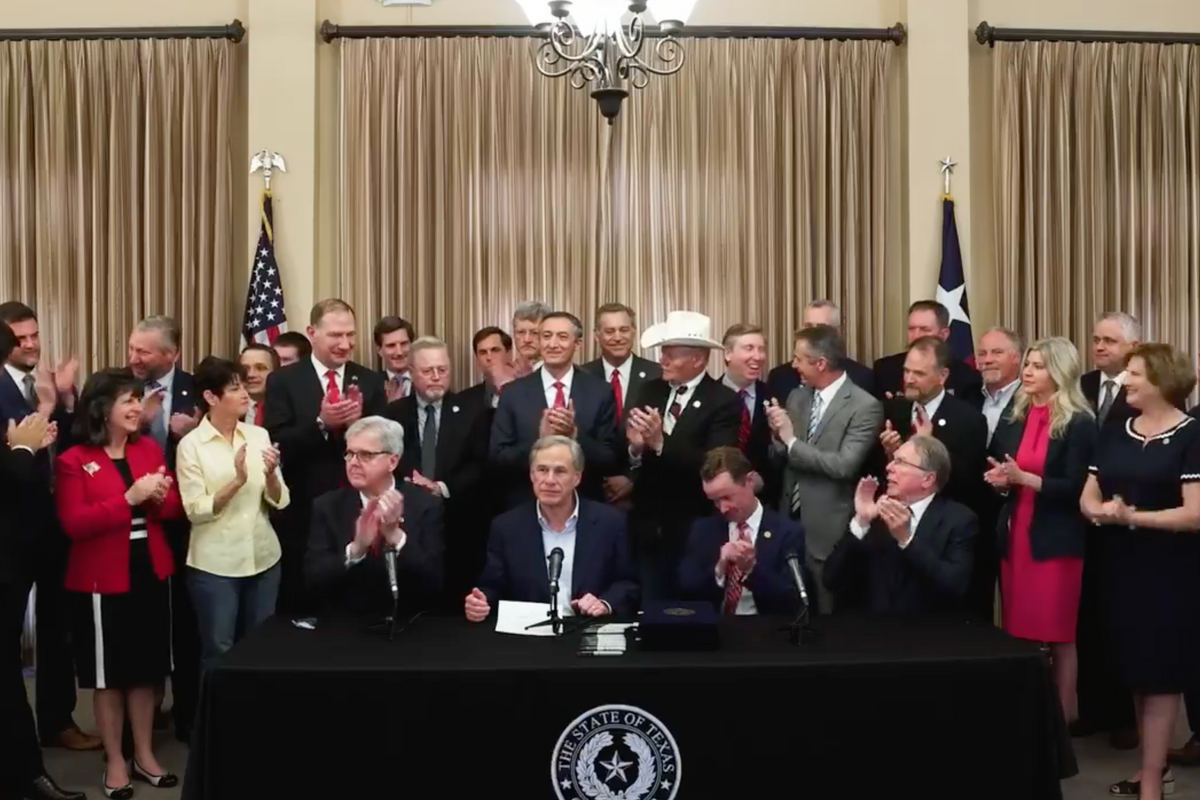 Less than a week after a fatal mass shooting on Sixth Street and amid rising concerns about violent gun crime, state Republican leaders and gun lobbyists gathered for a celebratory press conference, where Gov. Greg Abbott signed into law seven bills expanding gun rights, including one allowing permitless carry.
"This is a prolific day for the Second Amendment in the state of Texas," House Speaker Dade Phelan, R-Beaumont, said at Alamo Hall in San Antonio on Thursday.
---
The bills take effect Sept. 1 and include:
Senate Bill 19: Prohibits state contracts with companies that plan to divest from firearm ammunition companies
SB 20: Bars hotels from prohibiting guests from bringing guns into their rooms
SB 550: Permits a person to carry a gun in any type of holster
House Bill 957: Exempts suppressors made in Texas from federal regulations
HB 1500: Designates firearms and ammunition sellers and manufacturers as essential businesses
HB 1927: Allows residents 21 years of age and older to carry a handgun without a permit
HB 2622: Designates Texas "Second Amendment Sanctuary State"
Local concerns
This expansion of gun rights comes as violent crime rates rise in major U.S. cities, including Austin, where murders were up 50% year-over-year in April.
This week, Austin police arrested two juveniles in connection with the mass shooting on Sixth Street early Saturday morning, left one dead and 14 others injured. Two months ago, a former Travis County sheriff's deputy shot and killed three people in North Austin, prompting an hours-long manhunt.
"We support the right of every law-abiding American to be able to have a weapon to defend themselves," Abbott said. "That is different from teenagers unlawfully getting access to guns to commit crime. Those are people who deserve to be behind bars for the rest of their lives."
Local public safety advocates have attributed this rise to police budget cuts, which Austin City Council enacted last August, but cities that increased their police spending are also seeing increases.
In light of rising violent crime rates, the Austin Police Department launched a gun crime prevention program in April. Although not all violent crime involves guns, gun violence is increasing and may involve stolen guns or illegally manufactured "ghost" guns. "I'm just very concerned about the number of illegally possessed firearms and how we can curb that," Interim Police Chief Joseph Chacon said during an April 15 press conference.
Rising violent crime rates continue to spur gun sales in the Austin area—and around the country. "In this increasingly dangerous world, people want to be able to protect themselves," embattled NRA President Wayne LaPierre said at the press conference Thursday. "Thank god Texas is leading the way in making that possible.
A long shot
Conservative activists have lobbied for permitless carry for years, without success. But state lawmakers reached a compromise last month after the Senate added a series of amendments to address concerns from law enforcement groups, which worried permitless carry would endanger officers and make it easier for criminals to access guns.
Lt. Gov. Dan Patrick celebrated the bill's passage, which he described as an expansion of Texans' freedoms. "The media needs to understand that you are so far out of touch with where Texans and Americans are on this issue," he said.
Nearly 60% of Texas voters opposed permitless carry, according to an April University of Texas/Texas Tribune poll. Melanie Greene, lead volunteer for the Moms Demand Action Austin group, recently told Austonia that state lawmakers are likely motivated to pursue such legislation because of a small, vocal minority of gun rights activists and the threat of drawing even more conservative opponents in primary elections.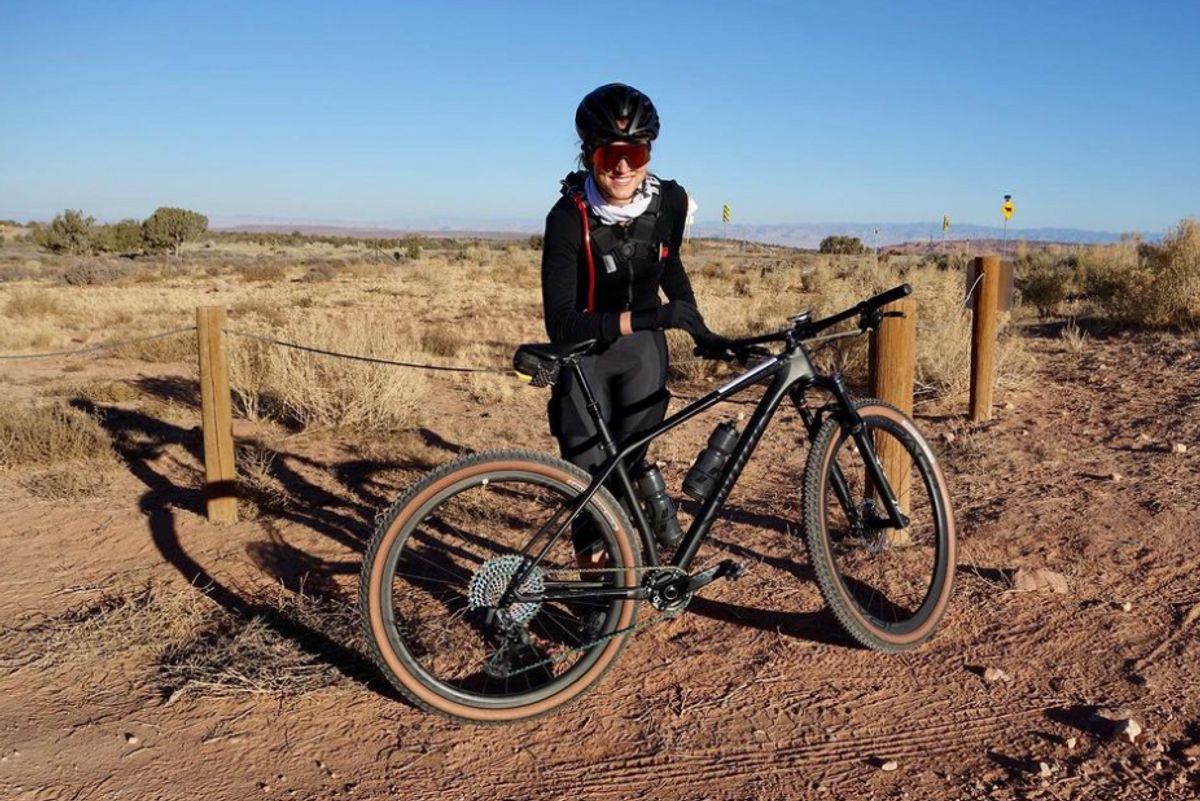 Austin police have charged Kaitlin Marie Armstrong, a local cyclist, for the murder of Moriah "Mo" Wilson.
Wilson, a rising star in the gravel and mountain bike community, was found dead with gunshot wounds inside an East Austin home on the night of May 11 when she was in town for the weekend Gravel Locos race in Hico, Texas.
Police believe Wilson was having a relationship with a man Armstrong was also in a relationship with. The man, another gravel cyclist, Colin Strickland, has since issued a statement on the murder.
In his statement, he said he had a brief romantic relationship with Wilson in October 2021 before he resumed his relationship with Armstrong, but that he remained friends with Wilson. "There is no way to adequately express the regret and torture I feel about my proximity to this horrible crime. I am sorry, and I simply cannot make sense of this unfathomable tragedy.
NEW: Austin professional cyclist Colin Strickland has just released a statement about the murder of cyclist Moriah Wilson, clarifying his relationship with her and expressing "torture about my proximity to this horrible crime." pic.twitter.com/KnIna3mWrE
— Tony Plohetski (@tplohetski) May 20, 2022
Wilson, a 25-year-old Vermont native living in Colorado, had won a slew of races becoming a fan favorite. She had just become a full-time racer this year.
Anyone with information on this crime can contact Austin police at 512-974-TIPS or contact Crime Stoppers anonymously at 512-472-8477.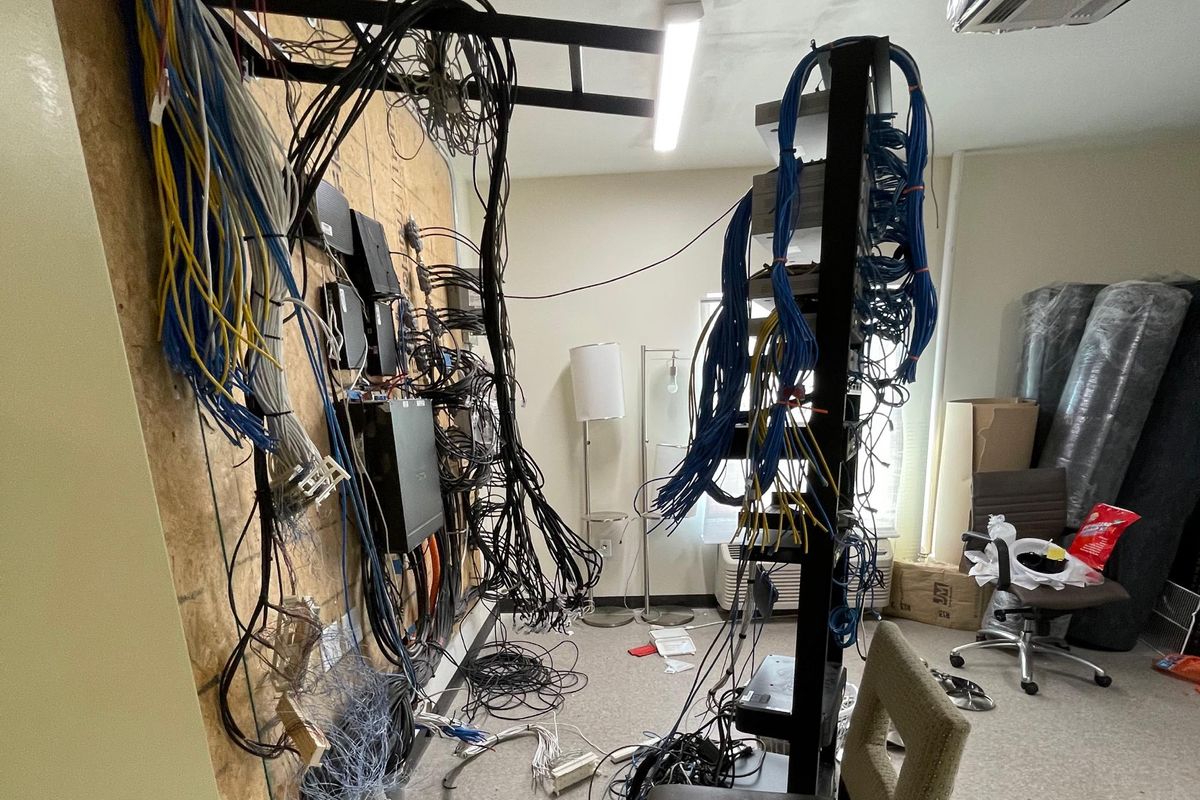 Austin has added 24-hour security to the city-owned Pecan Gardens property, which will be converted into supportive housing for people exiting homelessness, after the former hotel was found with months of damage and vandalism May 5.
The building, which was broken into and stripped of copper and had people illegally sleeping inside of it, has been secured, Kelly said in a Friday press conference. Kelly said the city confirmed a measure to implement 24-hour security, including updates every 60 days until the property opens up as supportive housing.
"We cannot let this happen to any vacant city-owned property ever again," Kelly said. "This blatant act of disregard and criminal behavior will not be tolerated in our community."
The city bought the former hotel in August 2021 for $9.5 million with plans to renovate the property into a 78-unit supportive housing property. Those 55 or older that are experiencing chronic homelessness can qualify to live at the site once it is completed in late 2022-early 2023.
While the council was set to discuss a $4 million deal with Family Eldercare to begin converting the property Thursday, Kelly pulled the item for a later executive session due to security concerns. But the council did approve an item to authorize city leaders to begin negotiating other renovation contracts.
"I want to thank my colleagues for pumping the brakes on this contract and realizing that we owe the community not only an apology, but reassurance that the protection of the assets the city owns is vital to the success of achieving our intended goals," Kelly said.
When the building was found vandalized May 5, Kelly, who presides over the district containing the property, said damage included:
Damage spanning all three floors of the building and is in nearly every room.
The entire hotel was stripped of copper.
Destroyed washers, dryers, air conditioners and electrical wiring.
People sleeping at the hotel without permission.
On Tuesday, Austin's Homeless Strategy Officer Dianna Gray apologized and said there was no security due to a delay in processing the request.
"The intent had been to have security on site previous to this event," Gray said. "It had been requested, and there was a delay in the request, so it had not been initiated. We acknowledge that as a failure and apologize."
Kelly said city staff, the Austin Police Department and the Williamson County Sheriff's Office are investigating what happened at the property and encouraged those who know anything about the investigation to call Crime Stoppers at 512-872-8477.