Get connected with our daily update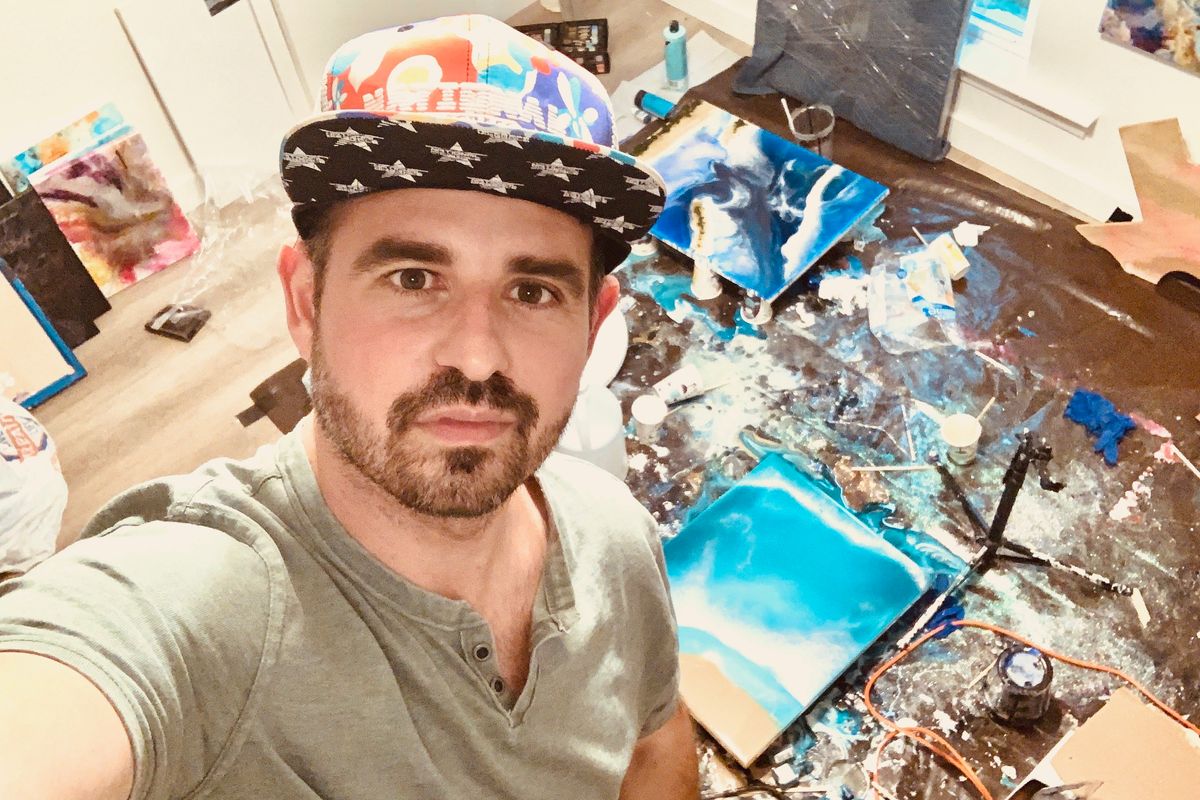 (Courtesy of Federico Portalupi)
When Federico Portalupi started posting to TikTok in May, he never imagined he would go viral. But his artwork—composed of acrylics, powders, glass, inks and other materials—has since been viewed and liked by millions on the app.

---
It took one particular video for Portalupi's art to really take off on the video sharing platform. A time lapse of him working on an ocean shore art piece has since been viewed over 2 million times.
View video here.www.tiktok.com
Portalupi, 36, didn't always know he was an artist. He moved with his family to Florida from Argentina in 2004 and often walked into an art gallery next door to his family's gelato shop. Eventually, a local artist who taught classes at the gallery told him, "Dude, I see you every single week. You obviously like art. Buy a damn canvas."

These were words he would never forget.
Portalupi bought paints and a canvas shortly after and started painting for the first time—but not for long. He was poised for a business career and stopped painting for about 10 years, during which time he ended up in Austin working in a sales position.
In 2018, he decided to start painting again. He found a passion for resin art. A lot of his pieces showcase oceans, galaxies or abstract art with bold colors.
As part of this "turnaround" process, Portalupi also made his social media debuts—previously not having any social media accounts—on Instagram and Facebook. While he showcased his work in art shows, it was TikTok that launched his business to new, unexpected heights earlier this year.
"I have two passions in life—deep sea fishing and painting. And to be able to think about the possibility of one of those things being my livelihood, while I share what I do and getting the response that I'm currently getting from people without marketing myself, putting myself out there on just one app, it's overwhelming," Portalupi said.
After only four months on the platform, Portalupi has accumulated 1.7 million likes and almost 180,000 followers. He attributes 90% of his art sales to TikTok now. His customers come from all over the globe, including the U.K., Australia and New Zealand.

TikTok has grown increasingly popular since the pandemic began, in part because of the platform's community of users. Portalupi said the TikTok world has become like a family to him. There's a lot of support and interaction with users on the app; Portalupi has actually met and become friends with some of his followers.
After posting a heart design he created, inspired by his friend, he began receiving requests for similar designs from people who shared their own heartfelt stories, including one about suicide.
It's a level of trust Portalupi doesn't take lightly. Next month, he will be working on a piece made from the ashes of a client's family member.
Because of Portalupi's growing platform on TikTok, he soon needed to source more materials. The search that led him to meet a fellow fluid artist, Victorian Wynn, who runs Wynn Modern Art out of Utah. Their working relationship has since blossomed into a friendship, another perk of his newfound TikTok fame.
Portalupi is now a brand ambassador for Wynn Modern Art, meaning he mentions when he uses Wynn Modern Art products in his videos and is sent products to try.
The two have found a safe space with each other to talk about their art and encourage one another. They understand each other's "flow state," where nothing else matters but painting.
"At this point, I'm sending product because I like [him] as a human. We're way beyond brand ambassador," Wynn said. "Both he and I, we have a lot of trust and mutual respect for one another."
Meeting in the shadow of a pandemic and living in different states, the two have never met face to face. But they perform business meetings over Zoom and check up on each other over the phone.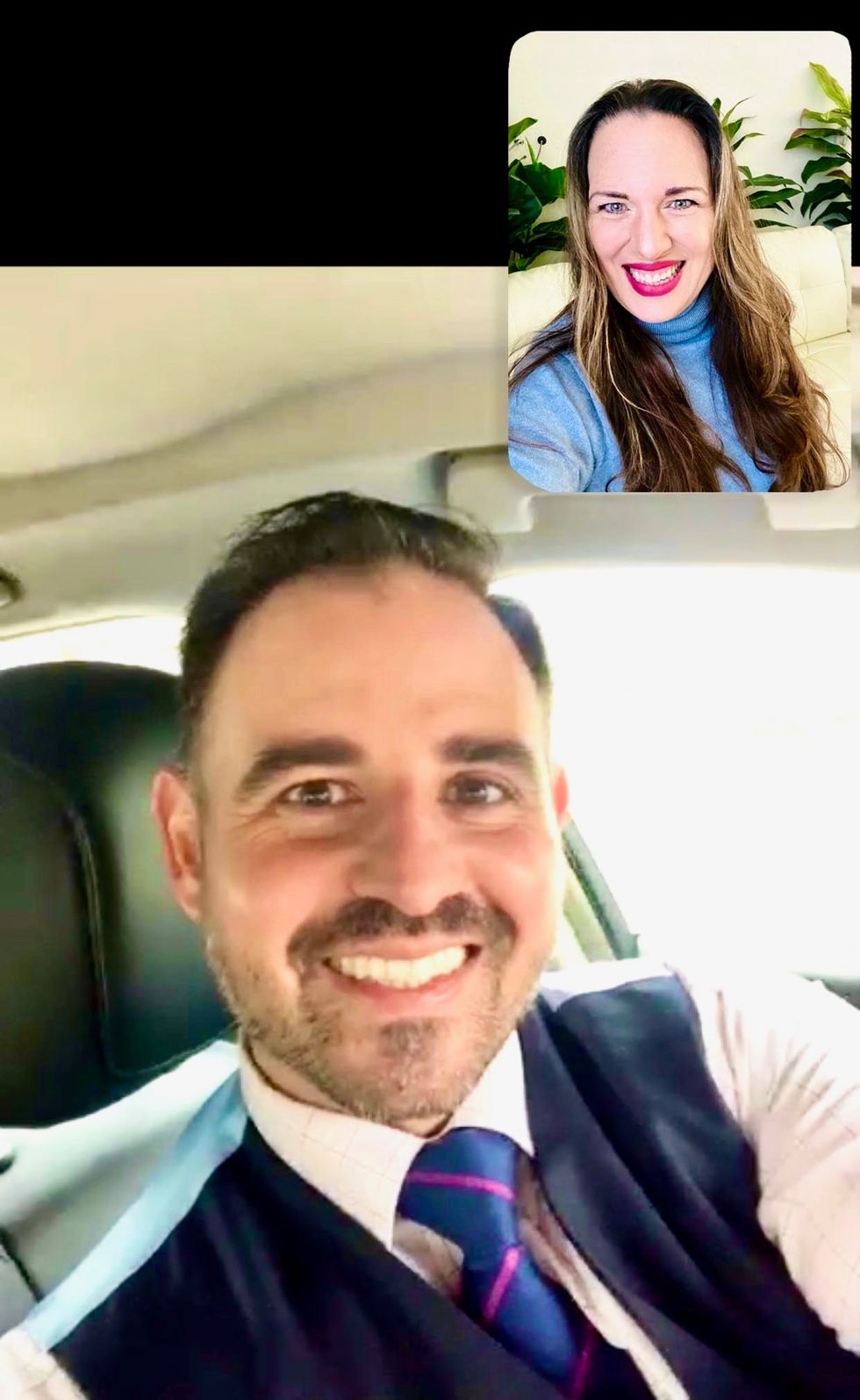 Federico Portalupi meets with Victoria Wynn over video.(Courtesy of Victoria Wynn)
Portalupi hopes to build on his career as an artist, one that he believes can grow even more thanks to TikTok and its community of users.
"I feel like I've identified an opportunity, one that I'm willing to take a risk on and go after," he said.
More Viral TikTok Content: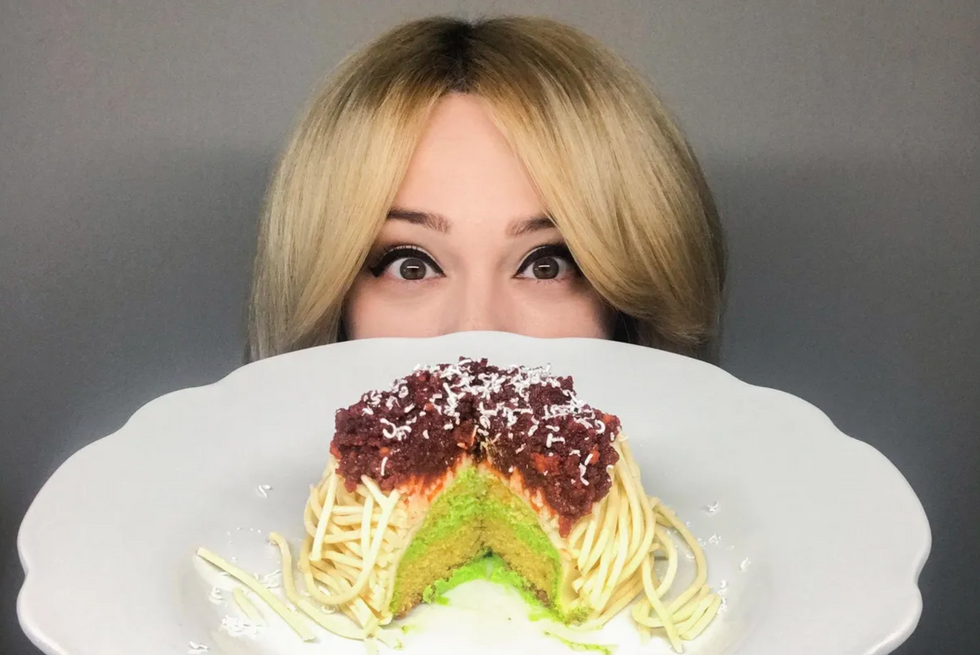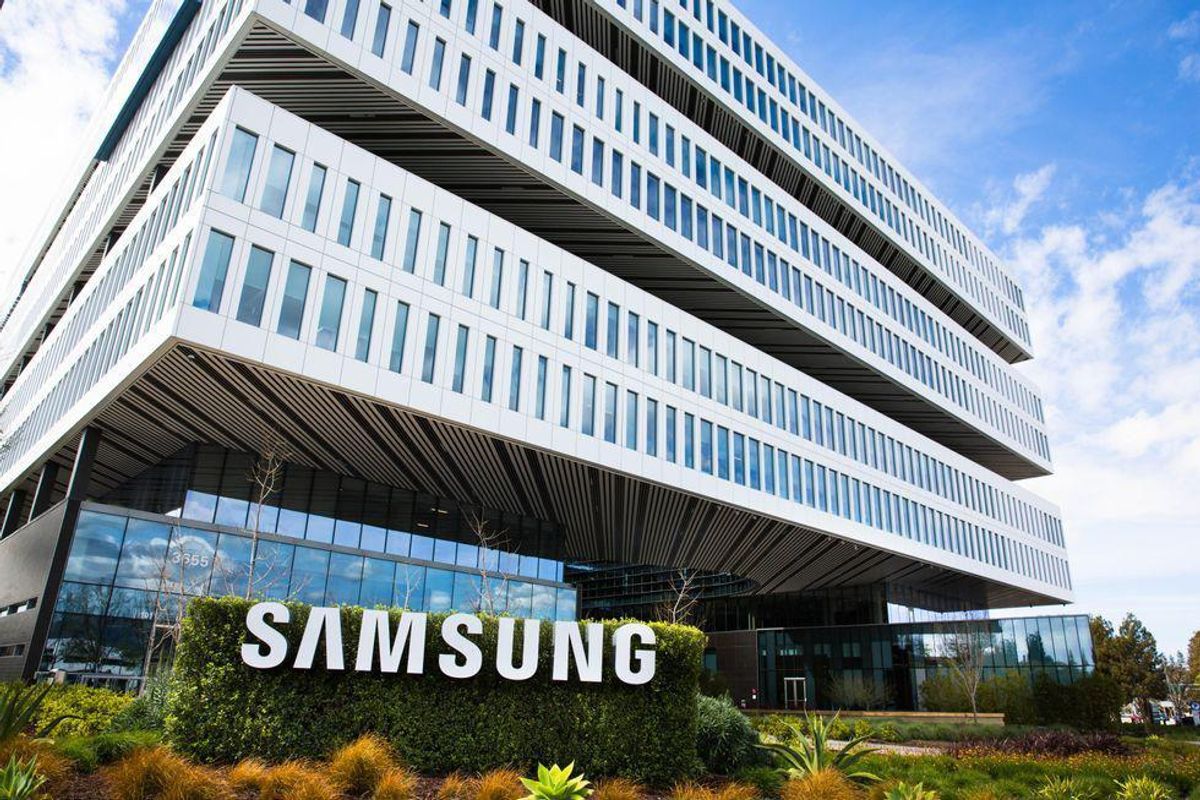 Samsung might soon be making more moves in the Austin metro.
The tech giant, which made waves as it announced plans to build a $17 billion chip plant in Taylor in late 2021, might be looking to expand in the Northeast Austin area, according to an Austin Business Journal report.
ABJ said the South Korean company is seeking more tax breaks from nearby Taylor and Manor school districts. The company filed documents requesting Chapter 313 incentives related to the breaks Saturday, and ABJ said each district will review the requests separately on Tuesday.
"While we do not have specific plans to build at this time, the Chapter 313 application process is part of our long-term planning to evaluate the viability of potentially building additional fabrication plants in the U.S.," Samsung Austin Semiconductor LLC.'s director of communications, Michele Glaze, told the ABJ.
But Samsung has made headlines for more than just the $17 billion plant: In early 2022, the company caught heat for two separate spills of millions of gallons of wastewater into tributaries near its semiconductor plant.
While no expansion is promised, ABJ speculates that expansions could occur at the 1,200 acre planned Taylor factory or near the chipmaking factory on Austin's East Parmer Lane. Both expansions could bring even more revenue and job opportunities to Samsung's Texas home.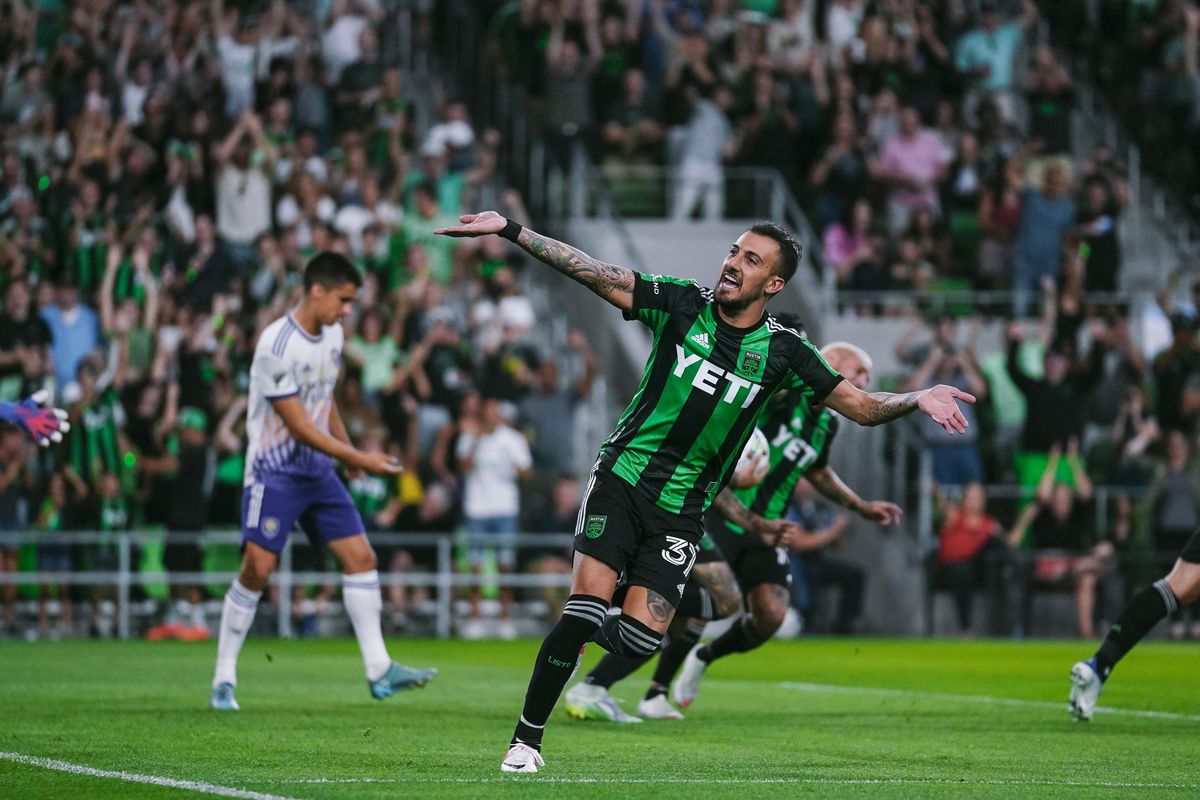 A first minute error gave Austin FC an early setback, but with the help of two red cards and two second-half goals, the Verde and Black still forced a last-minute tie in a messy home battle against Orlando City SC Sunday night.
With the 2-2 draw, Austin dropped from No. 1 in the MLS West conference but still earned a point in the standings thanks to a penalty kick goal from Sebastian Driussi and a breakthrough shot from striker Moussa Djitte, who scored his first goal with the club in the final minute of play.
Here are the top three takeaways from the match: