Get connected with our daily update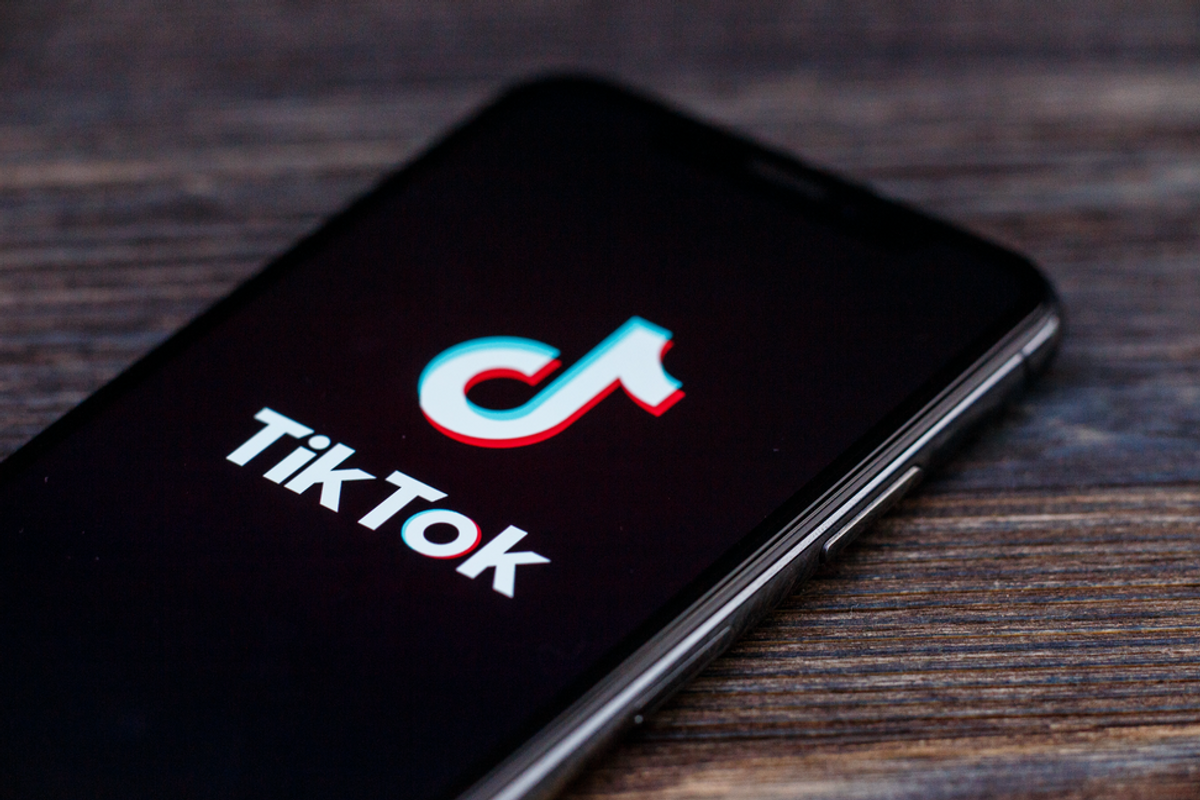 TikTok, the world's most downloaded app in 2020, is growing its Austin presence.
---
The video-based social media platform is not only reportedly eying a new downtown office, but it is also on a hiring spree with 82 local job openings, according to its website.
"The Austin community embodies the creative and entrepreneurial spirit that defines the TikTok community," a company spokesperson said in a statement to Austonia. "We're excited to be here for years to come for our users, creators, artists and brands and to create thousands of new jobs in Texas."
The new Oracle?
With a compelling blend of job creation and clout, the recent arrival has sparked comparisons to Oracle, which opened a Riverside campus in 2018 and hired a bevy of recent millennial college graduates. It recently became the new company headquarters as part of the ongoing California tech migration.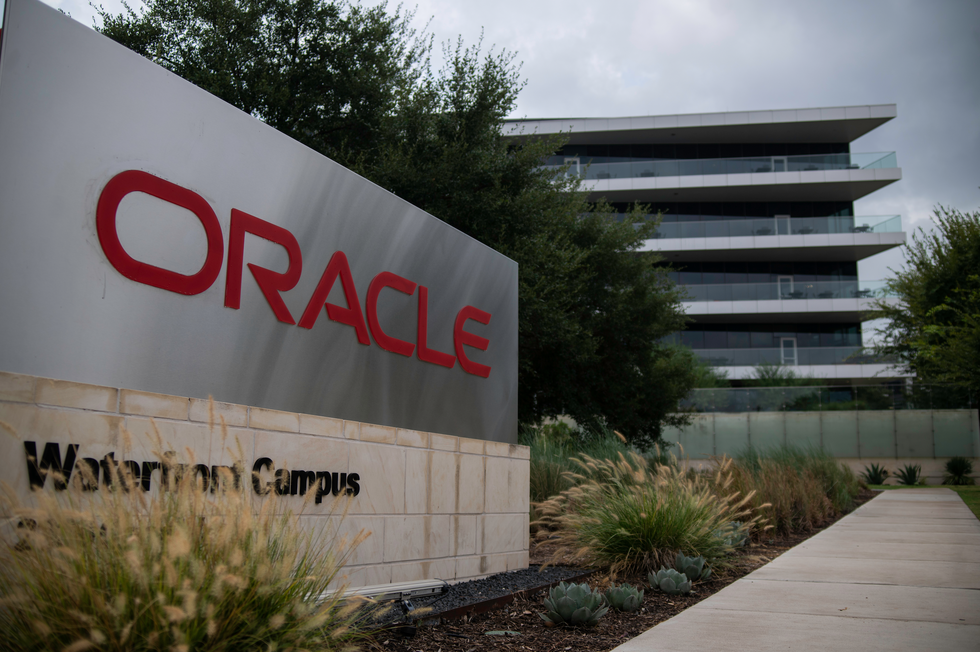 Oracle Waterfront Campus on East Riverside. (Shutterstock)
TikTok is likely drawn to Austin for the same reason Oracle and countless other tech companies have been: the city appeals to its desired workforce.

"Austin has been a leader in social media talent for nearly a decade, and with TikTok coming to the scene we will only continue to see that talent pipeline grow out of universities throughout the region, but also see talent move here," Austin Technology Council President Amber Gunst wrote in an email to Austonia.
The tech sector is not immune to hiring challenges but retains its appeal among recent college graduates. TikTok ranked fifth among the top 10 employers attracting new grads during the pandemic, beating out other technology companies such as Google, Facebook and Salesforce, according to a Glassdoor report.
"TikTok has the opportunity to reach the same levels as Facebook, which started out with 200 employees (in Austin) in 2010 and has grown considerably since that time," Gunst wrote.
TikTok, which quietly began operating in Austin in early 2020 and later announced plans to hire hundreds of local employees, seems poised for such growth.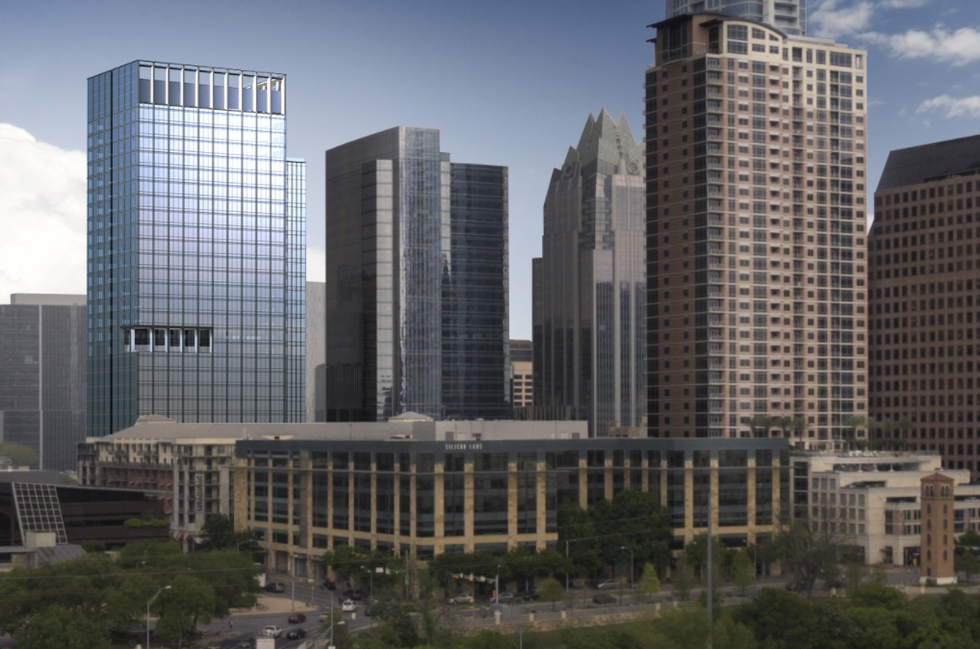 The rendering of the glossy skyscraper to the left could be home to a new TikTok office. (Cousins Properties)
Unencumbered by threats from the Trump administration to ban the app, the company is in the market for new office space downtown, with its sights set on 300 Colorado, a forthcoming trophy office tower previously connected to Facebook, according to a recent report from the Austin Business Journal. When asked for comment, a TikTok spokesperson said the company didn't have any updates.
Brand appeal
TikTok is still a new player in the local tech scene, with far fewer local job postings than its social media competitors, such as Facebook, and other tech companies, including Google, Oracle and Apple.
But what TikTok lacks in size it may make up for in brand appeal, which is increasingly valuable in a tight labor market that gives job seekers the upper hand—setting their own terms with remote work options and high wages.

And recent graduates are all about it, especially when it means getting in on an app that's making waves. As was the case for Jaime Cabrerra, 28, who graduated from the University of Texas in May. "I'm looking for a position that has something to do with social media," he recently told Austonia. He set his sights on newer tech companies, name-checking TikTok.
TikTok stands to benefit from its growing user base—which includes more than just zoomers and millennials. Ten percent of Gen Xers (ages 41 to 56) have an account on the platform and another 9% are likely to create one, according to a Fortune survey of 2,554 adults conducted early this year. Even a small portion of boomers (ages 57 to 75) have jumped on the bandwagon.
This growth comes as other social media platforms contend with backlash and shrinking user counts. Meanwhile, TikTok recently became the first app not owned by Facebook to surpass 3 billion installations globally, according to a July 14 report from Sensor Tower.
Help us find our editor!
Austonia, a for-profit Austin digital media company, is looking for the right person for a new position as newsletter editor.
Are you an innovator who wants to work exclusively in digital media and push the boundaries? Do you have 3+ years in digital, broadcast, print or agency work? This could be the opportunity for you.
In two years we've created a place in the Austin media landscape, and we're looking for people who can move us toward the front.
AM email newsletter, 22,500+ daily subscribers
Austonia.com, reaching 250,000+ users/month
Social media, 50,000+ followers
Success in this role is based on skills: an excellent writer, editor, visual communicator and storyteller who builds compelling stories with digital and classic elements, who can recruit and mentor contributors in doing the same.
Austin is the most interesting city in the world, and we want to cover it that way. The people, issues, opportunities, challenges, companies and cultures that make Austin dynamic and successful.
Compensation depends on experience. Benefits include PTO and employee Blue Cross Blue Shield "Silver" health coverage, with 100% of the monthly premium paid by the company.
This is a hybrid, mostly remote position. Must live in Austin.
The position reports to Austonia's CEO.
To apply, follow this link to become a candidate immediately:
https://hu9c8d8pxw6.typeform.com/to/JMkTWPwG
Or send your contact info and a link to your LinkedIn profile to hr@austonia.com.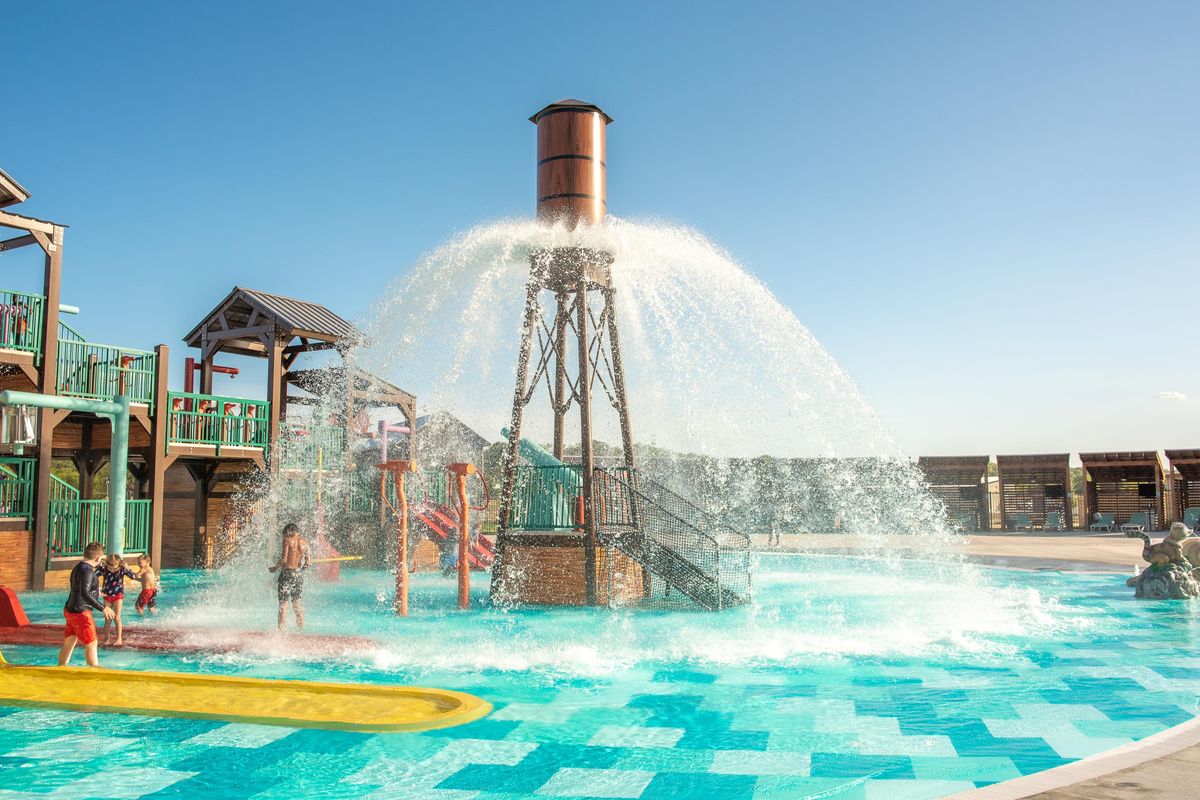 Camp Fimfo Waco
Camp Fimfo Waco, a brand new camping resort, is kicking off football and fall camping season in style! With top-notch amenities, premium accommodations, and 10 weekends of fall fun, there's no better place to have a fall camping getaway, especially if you're a Baylor football fan!
Fall promises to be a one-of-a-kind camping experience. From Sept. 16 to Nov. 24, weekends will be packed with fall-themed activities, including special Halloween weekends in October. Campers can enjoy activities like fall crafts, campground trick-or-treating, costume contests, site decorating, outdoor movie nights, and more!