Get connected with our daily update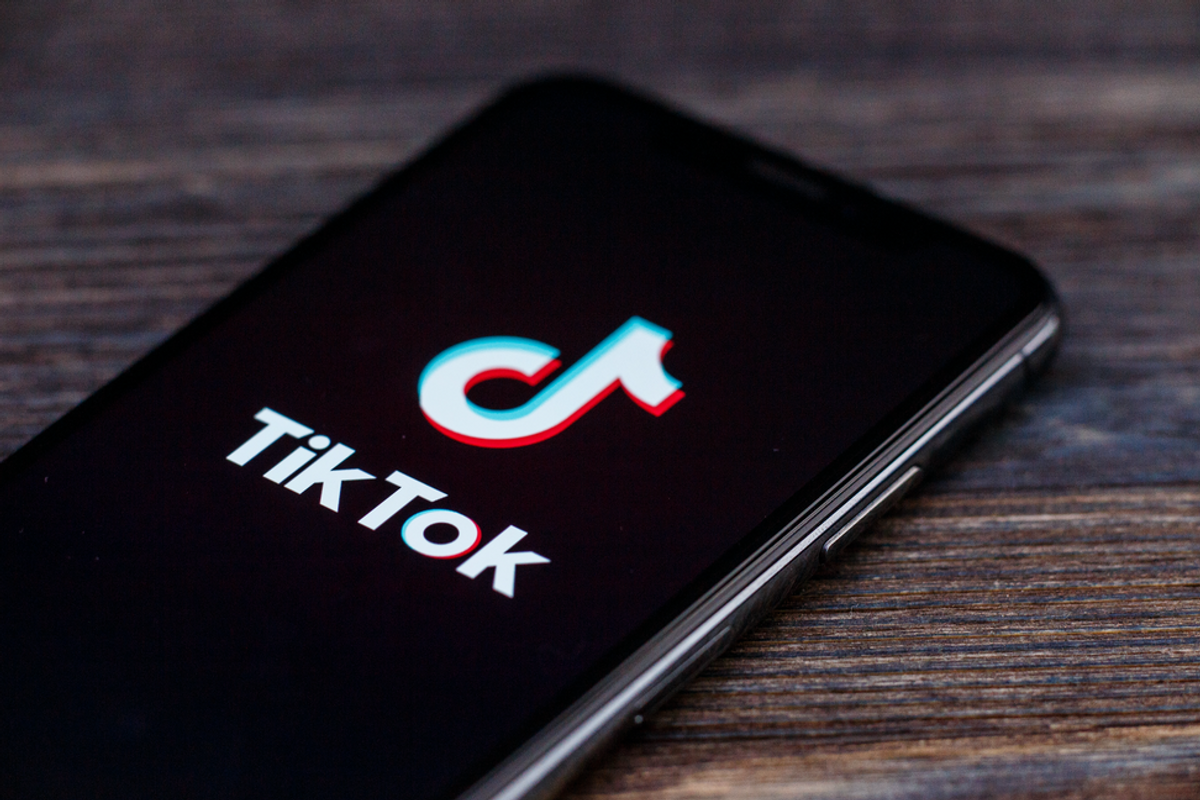 TikTok, the world's most downloaded app in 2020, is growing its Austin presence.
---
The video-based social media platform is not only reportedly eying a new downtown office, but it is also on a hiring spree with 82 local job openings, according to its website.
"The Austin community embodies the creative and entrepreneurial spirit that defines the TikTok community," a company spokesperson said in a statement to Austonia. "We're excited to be here for years to come for our users, creators, artists and brands and to create thousands of new jobs in Texas."
The new Oracle?
With a compelling blend of job creation and clout, the recent arrival has sparked comparisons to Oracle, which opened a Riverside campus in 2018 and hired a bevy of recent millennial college graduates. It recently became the new company headquarters as part of the ongoing California tech migration.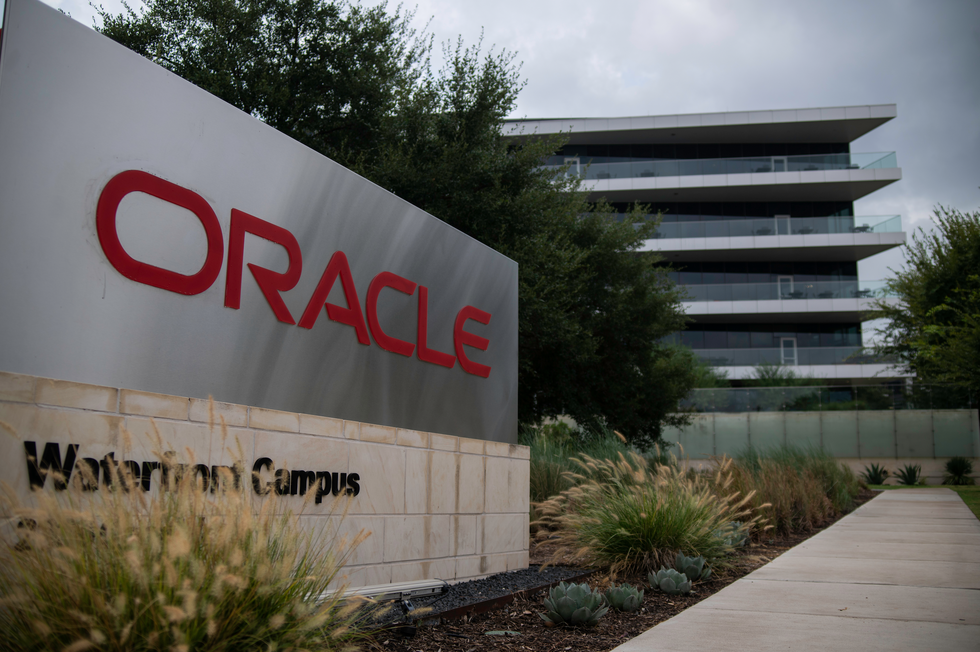 Oracle Waterfront Campus on East Riverside. (Shutterstock)
TikTok is likely drawn to Austin for the same reason Oracle and countless other tech companies have been: the city appeals to its desired workforce.

"Austin has been a leader in social media talent for nearly a decade, and with TikTok coming to the scene we will only continue to see that talent pipeline grow out of universities throughout the region, but also see talent move here," Austin Technology Council President Amber Gunst wrote in an email to Austonia.
The tech sector is not immune to hiring challenges but retains its appeal among recent college graduates. TikTok ranked fifth among the top 10 employers attracting new grads during the pandemic, beating out other technology companies such as Google, Facebook and Salesforce, according to a Glassdoor report.
"TikTok has the opportunity to reach the same levels as Facebook, which started out with 200 employees (in Austin) in 2010 and has grown considerably since that time," Gunst wrote.
TikTok, which quietly began operating in Austin in early 2020 and later announced plans to hire hundreds of local employees, seems poised for such growth.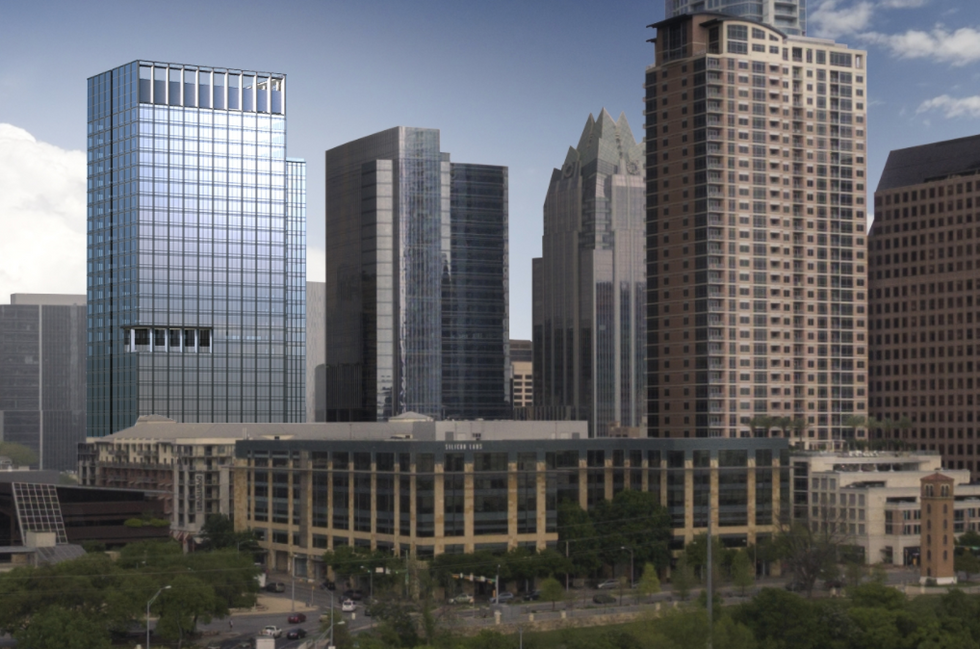 The rendering of the glossy skyscraper to the left could be home to a new TikTok office. (Cousins Properties)
Unencumbered by threats from the Trump administration to ban the app, the company is in the market for new office space downtown, with its sights set on 300 Colorado, a forthcoming trophy office tower previously connected to Facebook, according to a recent report from the Austin Business Journal. When asked for comment, a TikTok spokesperson said the company didn't have any updates.
Brand appeal
TikTok is still a new player in the local tech scene, with far fewer local job postings than its social media competitors, such as Facebook, and other tech companies, including Google, Oracle and Apple.
But what TikTok lacks in size it may make up for in brand appeal, which is increasingly valuable in a tight labor market that gives job seekers the upper hand—setting their own terms with remote work options and high wages.

And recent graduates are all about it, especially when it means getting in on an app that's making waves. As was the case for Jaime Cabrerra, 28, who graduated from the University of Texas in May. "I'm looking for a position that has something to do with social media," he recently told Austonia. He set his sights on newer tech companies, name-checking TikTok.
TikTok stands to benefit from its growing user base—which includes more than just zoomers and millennials. Ten percent of Gen Xers (ages 41 to 56) have an account on the platform and another 9% are likely to create one, according to a Fortune survey of 2,554 adults conducted early this year. Even a small portion of boomers (ages 57 to 75) have jumped on the bandwagon.
This growth comes as other social media platforms contend with backlash and shrinking user counts. Meanwhile, TikTok recently became the first app not owned by Facebook to surpass 3 billion installations globally, according to a July 14 report from Sensor Tower.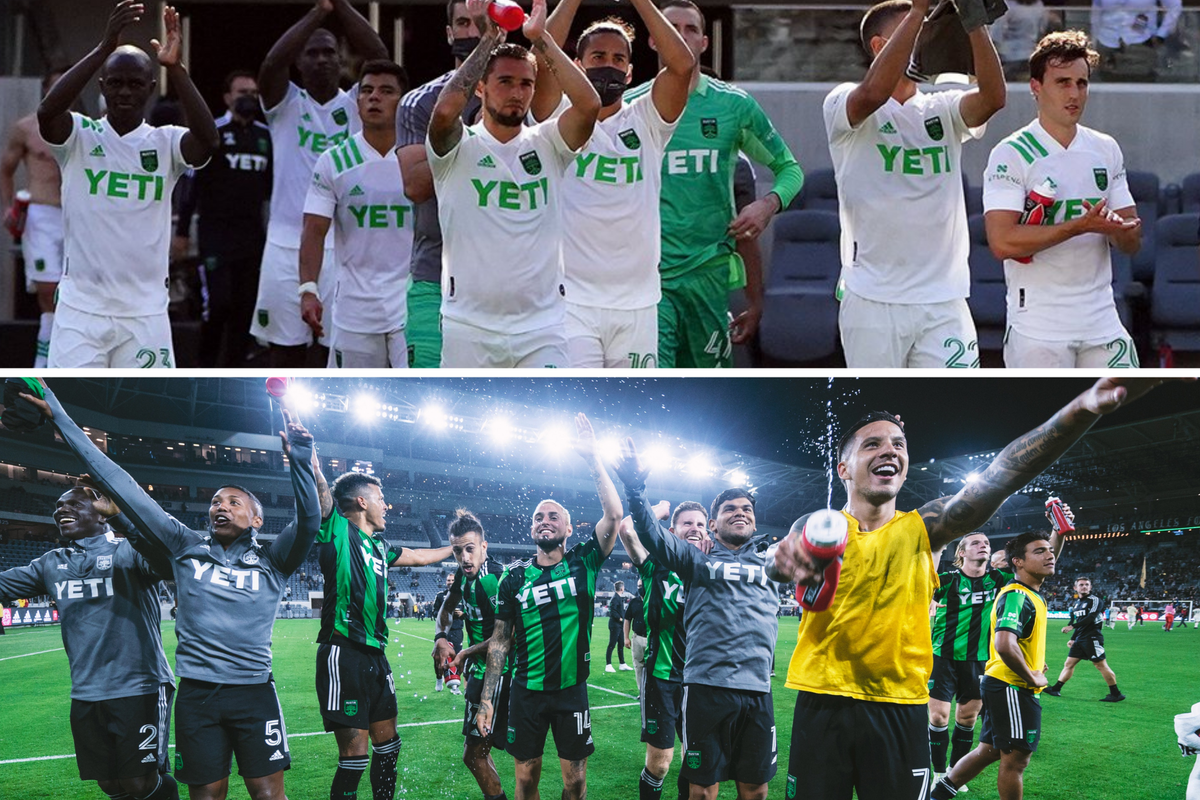 Over a year after they took the stage for the first time in Los Angeles, Austin FC returned to Banc of America Stadium to snatch the No. 1 spot from LAFC in a 2-1 statement win late Wednesday night.
Austin FC, which has flirted with the top spot in the MLS West this season, has now solidly reached the summit just a year after its second-to-last first season finish. The new top dogs are now 7-2-3 overall.
Here's a look at three highlights from the match: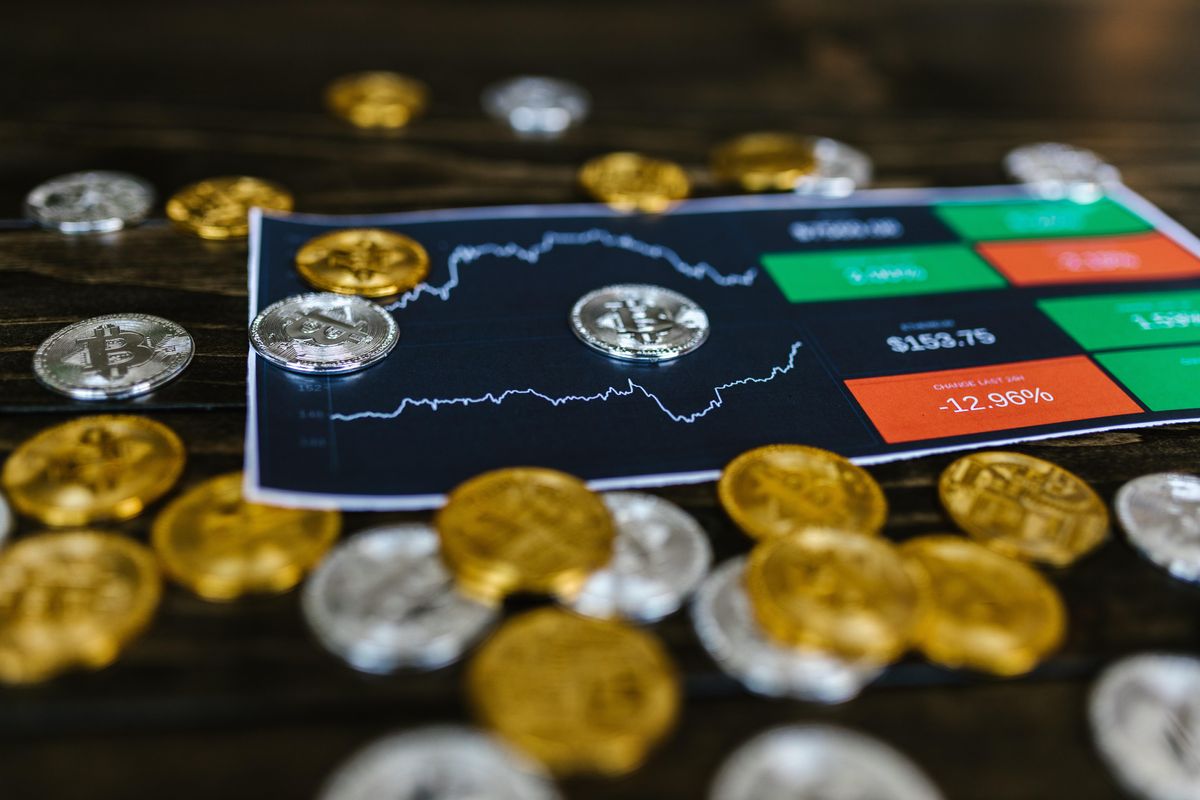 Lately, the crypto market is looking shaky.
The price of bitcoin fell by more than half from its high, the digital currency luna crashed to $0 and a type of so-called stablecoin TerraUSD has been described as dead.
Reporting from the LA Times notes that experts seeing a correlation between traditional markets and the cryptocurrency market is high right now, with plunges in one being followed by a plunge in the other. On Wednesday, stocks had their worst day in more than two years with the Dow Jones Industrial Average falling 1,164 points.
Crypto's volatility has long been questioned, especially after SXSW this year was filled with Web3 enthusiasts and displays.
With 8% of Texans owning Bitcoin and many others involved in the local crypto and Web3 scene, what are they feeling amid the crash?
In a written comment to Austonia, ATX DAO said a positive with the downturn is that "most of the speculative moneygrab type projects get washed out of the market, and the quality projects that deliver real value remain and gather more attention."
The group went on to say it could work to their advantage as they carry out their latest project: a mural at Native Hostel that will have an NFT version. They'll use sales toward donations to HOPE Outdoor Gallery, a local nonprofit that supports artists and creatives.
Meanwhile, Yagub Rahimov, a founder of an Austin-based Web3 company explains that they aren't really impacted by the crash.
Since the company known as Tested Web functions as a Web3 online reputation marketplace, it is utilizing blockchain technology without tokenizing.
"We are a share to earn marketplace. That means that any activity that users have on tested web.com, we will be rewarding," Rahimov said. "Those rewards are coming in the form of rewards points. And every quarter they can opt in to receive either a gift card or a check. We are not issuing any cryptocurrency. That's one of the important elements that I believe we got it right that way."
With recent developments at Tested Web, Rahimov says he "couldn't be happier." After struggling to find tech talent in early spring, he's had a hiring spree in the last 10 days and received a $1 million grant and partnership with Silent Notary, a blockchain-powered validation provider.
But his recent business success aside, Rahimov is noticing what's happening in the markets and predicts that the correlation between the crypto market and traditional one will be broken.
"The way Bitcoin was introduced back in 2009, it was as a reply or response to the 2008 market crash," Rahimov said. "And it really feels like we are in 2007, 2008, actually, early, early days of the market crash. And if it becomes that way, very likely that the winner is going to be those of decentralized parties."