Get connected with our daily update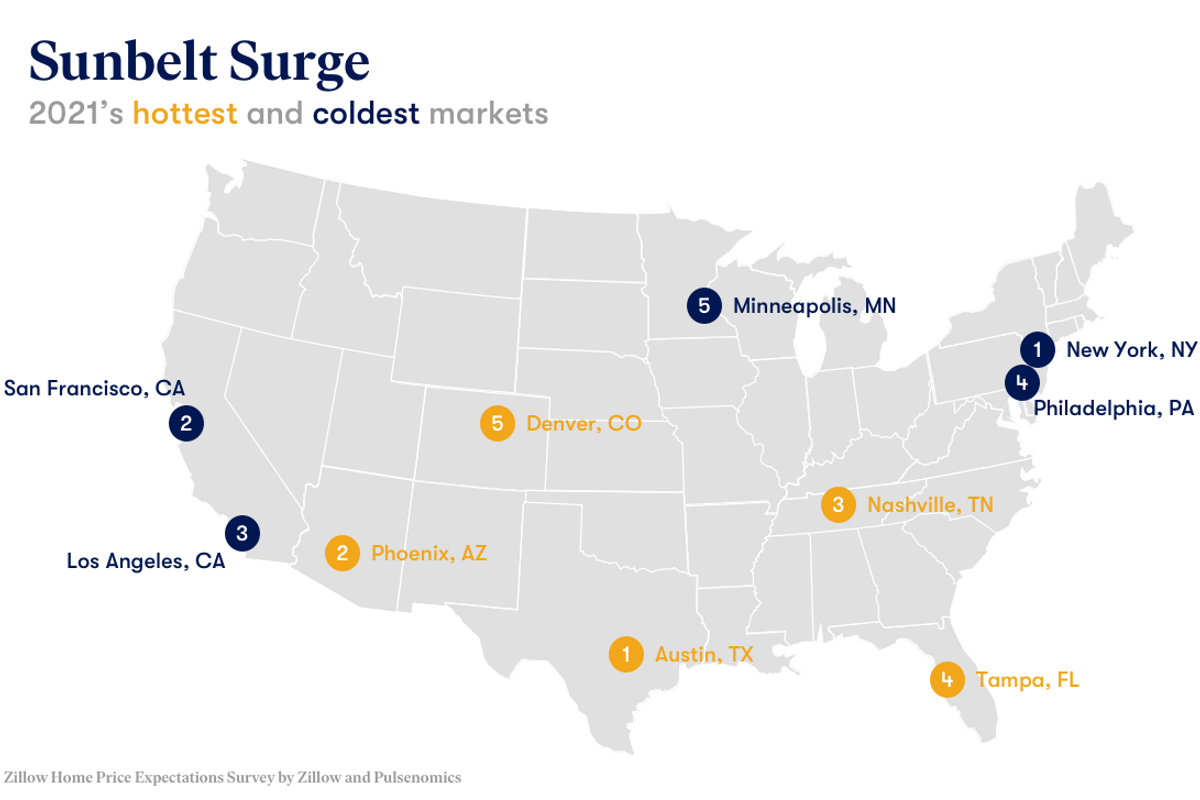 (Zillow)
Austin is projected to be the top housing market in 2021, according to a recent study from Zillow.
---
With more and more large tech companies—such as Oracle, Tesla and Hewlett Packard Enterprises—moving to Austin, increased demand for housing has followed suit. Just last year, by November, 35 tech companies had moved into Austin—bringing more jobs and people to the city.
In the study, Pulsenomics LLC, on behalf of Zillow, interviewed a panel of 113 economists, investment strategists and real estate experts about their predictions on the U.S. housing market in the new year. Of those interviewed, 84% said Austin's home values would be greater than the national average.
In fact, the cities that are slated to do better than the national average—including Austin, Phoenix, Tampa, and Nashville—are in the Sun Belt. Denver is also projected to have a top housing market, although it is not part of the Sun Belt.
These relatively affordable metro areas are becoming the primary destinations for people wishing to get away from the expensive coastal cities such as Los Angeles and New York.
This has been a trend throughout 2020. According to Jeff Tucker, a Zillow senior economist, the pandemic actually accelerated trends we saw in the past year.
The report said that Zillow's 2020 survey of housing markets proved accurate when Austin ended the year with the median list price at a 23.6% year-over-year increase—the largest rise among the 50 largest U.S. markets.
"These Sun Belt destinations are migration magnets thanks to relatively affordable, family-sized homes, booming economies and sunny weather," he said in a release. "Record-low mortgage rates and the increased demand for living space, coupled with a surge of Millennials buying their first homes, will keep the pressure on home prices there for the foreseeable future."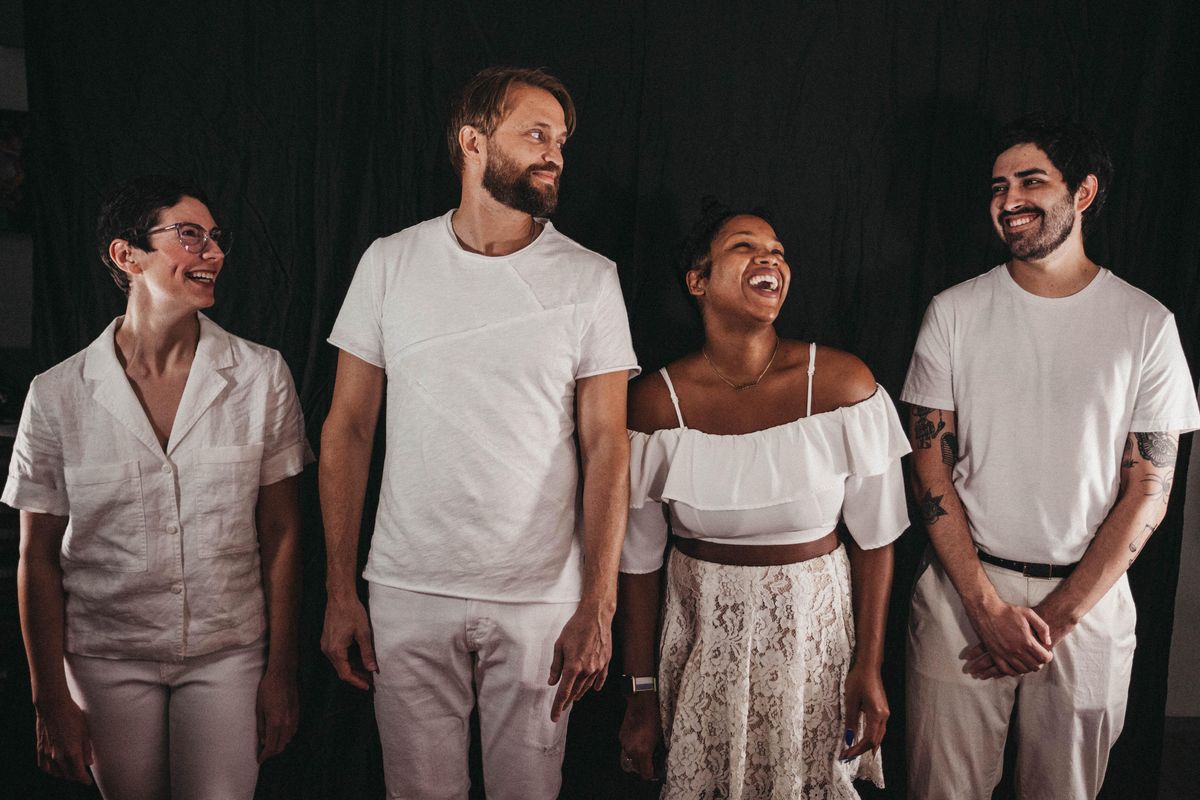 Candy Riot
Everyone knows that Austin has built its reputation on being "the Live Music Capital of the World."
Whether you're being greeted by a guitar-laden crooner upon arrival at Austin-Bergstrom International Airport or enjoying breakfast tacos in the shadow of statue and mural tributes to legends like Willie Nelson and Stevie Ray Vaughan, nods to the famous moniker are apparent throughout the city.
But following a pandemic that turned the entire world upside down, what's it actually like to be a musician in Austin right now?
Julie Nolen
Julie Nolen has been part of the local music scene for 23 years, not only as an alt-country artist but also as the host of open mic and songwriter nights across the city. She said her goal is "to keep getting better and meet a few heroes along the way."
Nolen described the Austin music community "like a college – you can learn from the best here." She said that while it can be difficult to make ends meet at times, musicians are fortunate to lean on local organizations such as the Health Alliance for Austin Musicians and the SIMS Foundation, which offers mental health and substance use recovery services for those in the music industry.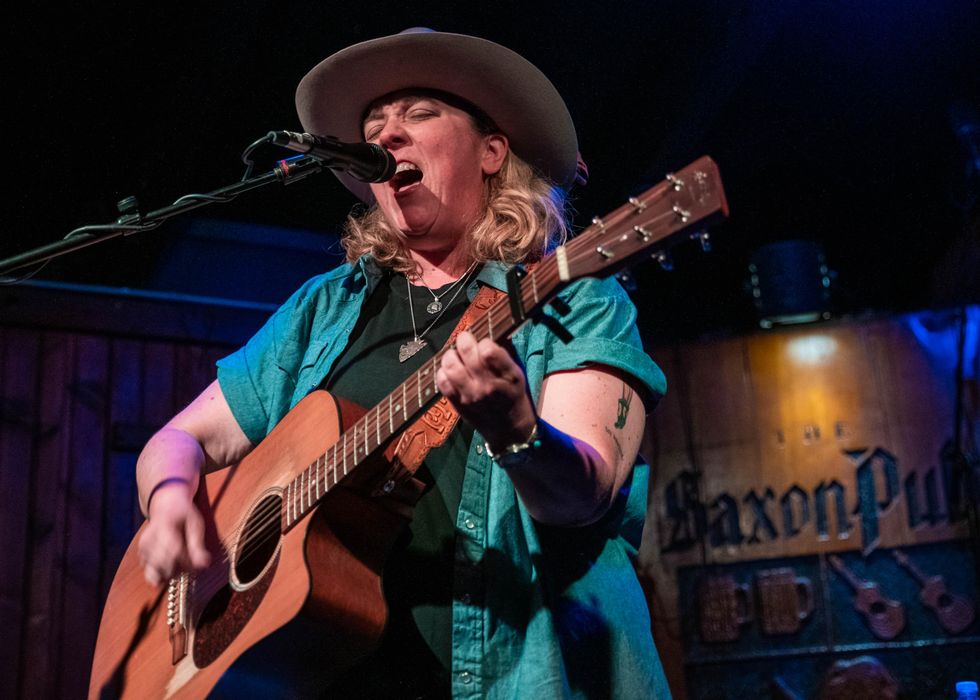 She added that the pandemic caused her to shift focus from performing to talent buying. After initially booking music for the Rustic Tap, Nolen's reputation as a talent buyer spread – her Pearlsnap Music Group now books for eight bars and produces one festival – the OUTlaw Pride Fest, which is this Saturday, Sept. 24 – each year.
Candy Riot
Bobby Cheatham and Liz Feezor, founding members of synth-rock band Candy Riot, said the pandemic forced them to write lyrics first, then build music around the words.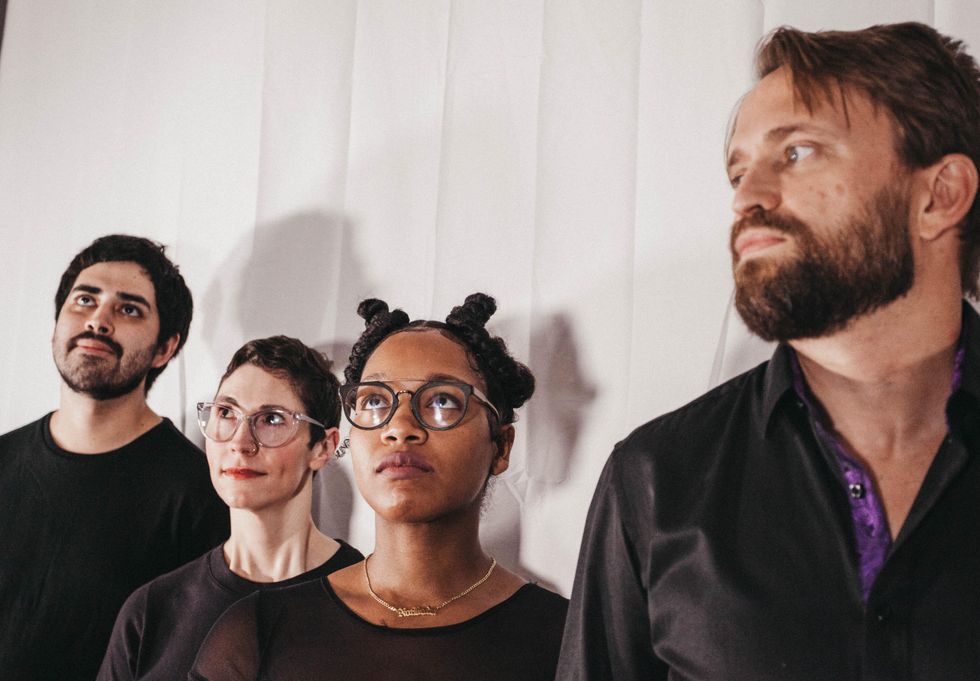 (Jessica Arroyo)
"We were heartbroken when Austin's music scene shattered for 20 months," Cheatham and Feezor said. "Writing, rehearsing, recording and performing are all communal activities, so we're grateful to see everything and everyone come back together."
The band, which has now expanded to include Ricky Rodriguez and Erica Porter, held a launch party for its debut album, "Moonstar," earlier this month and will release a cover of Blondie's "Heart of Glass" in collaboration with the Foxtales on Oct. 4. A show at Empire Control Room and a music video release for the band's single, "Black Tie," are also planned for November.
"We take emotions and give them a soundtrack, and hopefully some people will like the songs," Cheatham and Feezor said, adding that their music was featured recently on 101X Homegrown. "It feels good when they're played on the radio and when friends come to the shows. The band has given us great opportunities to create art, befriend other musicians and spend more time having fun."
"You'd better be really different and good, but more than anything, you'd better work really hard. Harder than everybody else." - Bobby Cheatham and Liz Feezor
Cheatham and Feezor said the challenges facing new bands in Austin post-pandemic include finding places to play, writing music and finding the money to record. They added that new bands also need "good songs, pretty pictures, a well-written bio, and traction on social media to get the attention of the venues. Knowing the right people is also important."
Nolen said that while music is still abundantly available in Austin, pay, fair treatment, affordable housing and transportation also remain major issues for artists. She added, however, that Austin remains "very receptive" to new bands and that, like so many other things, making it in the music business here comes down to hard work.
"Mostly it's how to differentiate yourself from the rest of the hay in the haystack," Nolen said. "You'd better be really different and good, but more than anything, you'd better work really hard. Harder than everybody else."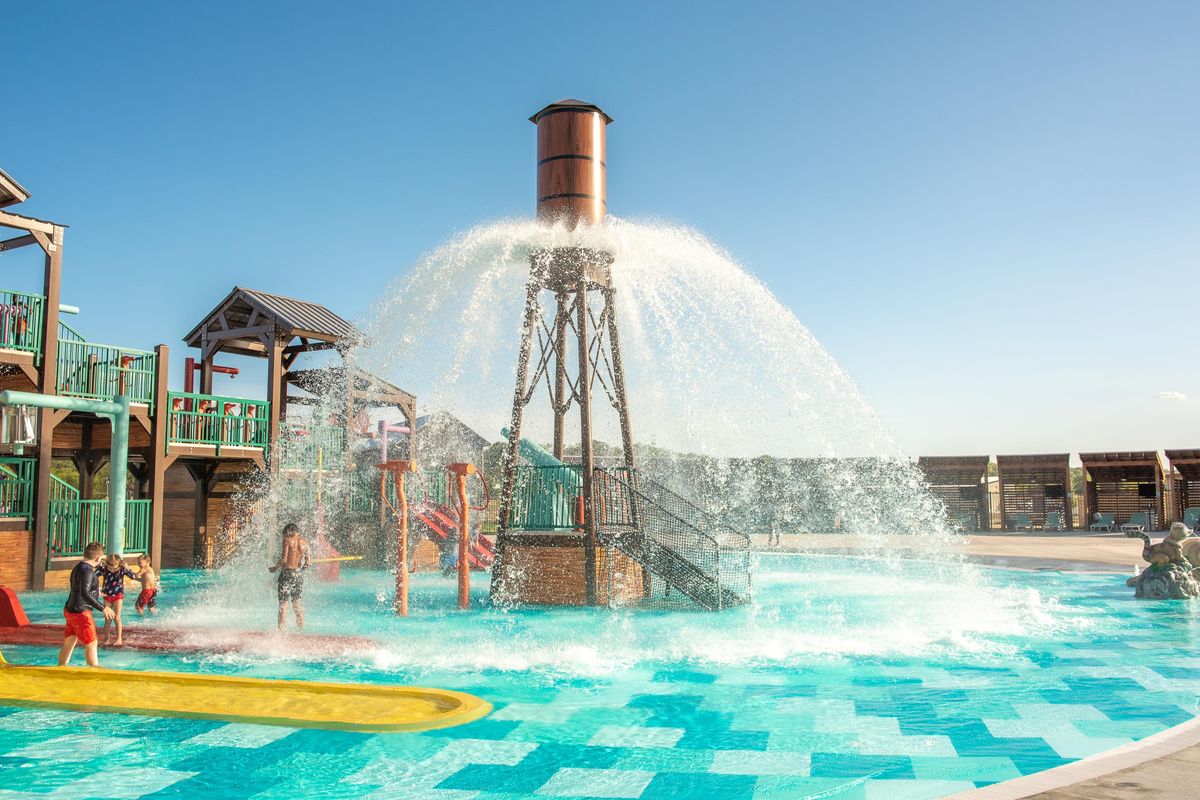 Camp Fimfo Waco
Camp Fimfo Waco, a brand new camping resort, is kicking off football and fall camping season in style! With top-notch amenities, premium accommodations, and 10 weekends of fall fun, there's no better place to have a fall camping getaway, especially if you're a Baylor football fan!
Fall promises to be a one-of-a-kind camping experience. From Sept. 16 to Nov. 24, weekends will be packed with fall-themed activities, including special Halloween weekends in October. Campers can enjoy activities like fall crafts, campground trick-or-treating, costume contests, site decorating, outdoor movie nights, and more!