Get connected with our daily update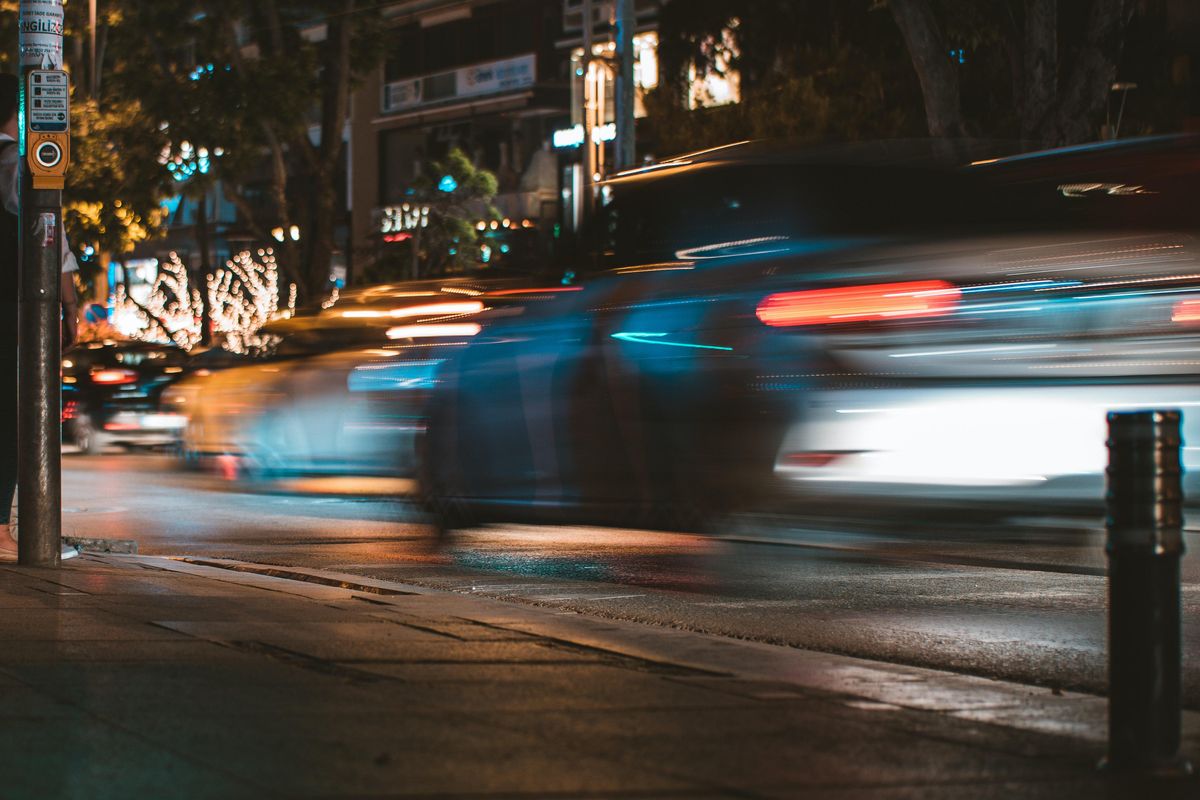 (Pexels)
Nothing about this year has been expected, but one particularly unanticipated development has been the increase in traffic fatalities seen here in Austin and across the country during a period when people have been driving less.
---
Between January and October, 78 people died in Austin traffic crashes, up from 72 over the same time period in 2019.
City data suggests that the reasons for the uptick are myriad: young drivers are taking advantage of emptier roads and speeding, and police may be enforcing traffic laws less stringently in an effort to reduce exposure to COVID-19.
Overall, however, the data prompts more questions than answers, said Lewis Leff, the city's transportation safety officer.
The problem with speed
City data shows that many of this year's crashes have been caused by excessive speed despite the reduction in traffic and congestion since the pandemic began.
"With fewer cars on the roadway, there are certain drivers that have taken advantage of that," Leff said.
Young drivers between 20 and 35 years old and people of color are overrepresented in the crash data.
For example, Latino residents make up 34% of the city's population, according to the U.S. Census Bureau, but accounted for 41% of crashes this year.
Black residents, who make up 8% of the city's population, were disproportionately affected by crashes, making up 15% of fatalities.
Armed with this data, the Austin Transportation Department has launched a campaign focused on young drivers—especially young men of color—in an effort to prevent future crashes. Targeted ads now appear on Facebook, YouTube and other social media sites.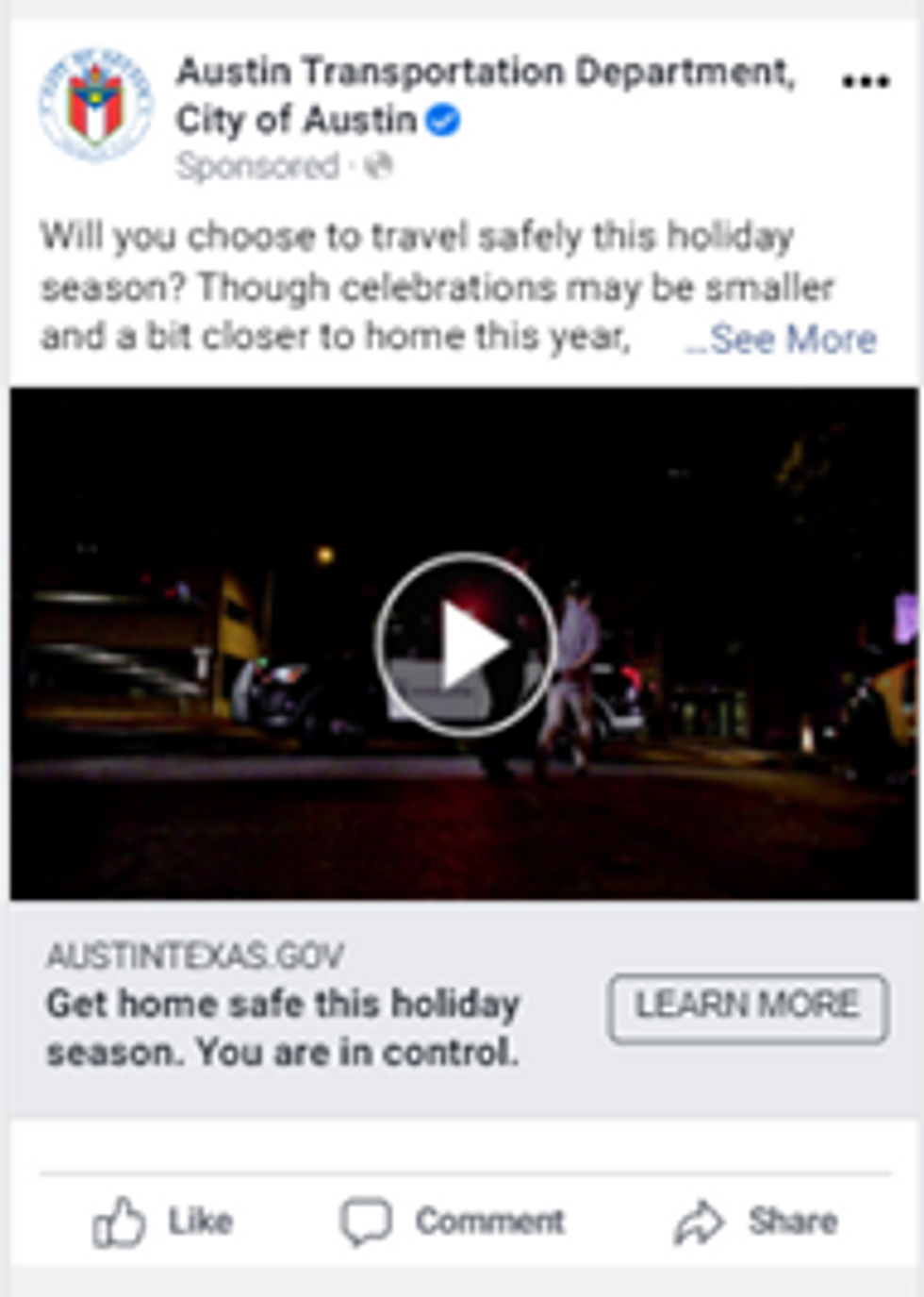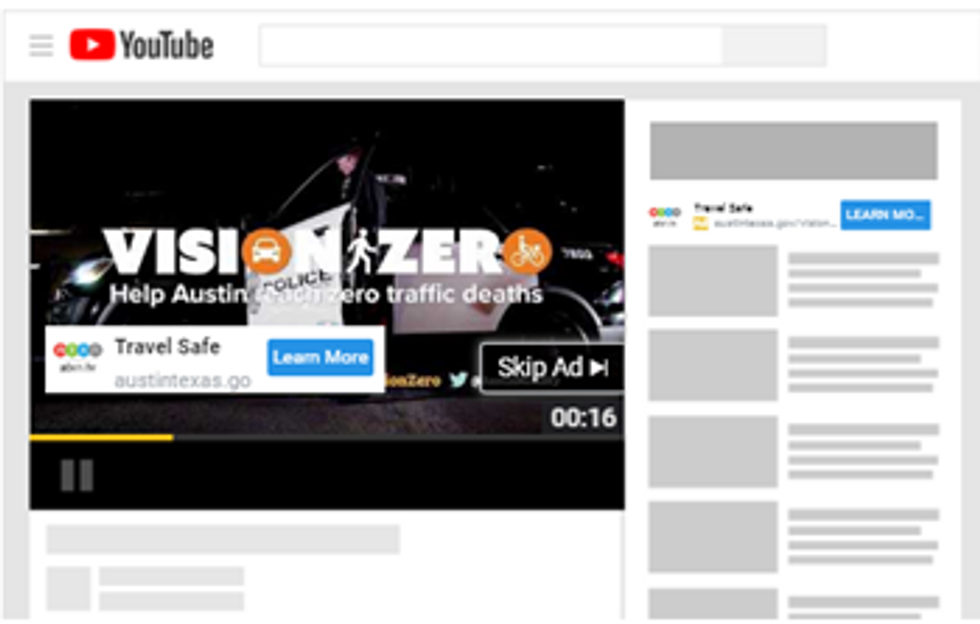 This is in addition to the department's preexisting Vision Zero efforts, which are aimed at eliminating traffic deaths in Austin.

These projects include its high-injury network, which identifies city streets with a relatively high number of crashes and targets them with low-cost improvements, such as improved lighting or new crosswalks.
Additionally, Austin City Council unanimously approved reduced speed limits in neighborhoods and on certain downtown streets earlier this year.
Despite these changes, the pandemic has made it challenging to ascertain their impact.
"It's hard to say definitively if it's the pandemic or the work that we're doing," Leff said.
Other developments
While traffic fatalities increased this year, other metrics show improvements. ATD data shows 365 serious injuries due to traffic crashes between January and October, compared to 473 over the same period last year.
These injuries include third-degree burns, skull fractures, limb amputations and paralysis, and they often lead to extensive medical expenses and loss of work.
"If you were to tell me that we would have an 18% to 20% reduction (in serious injury crashes this year), I would have said that was a great goal," Leff said.
This, along with other transit initiatives that have moved forward this year, is encouraging for safety advocates.
Jay Balezek Crossley, executive director of the local nonprofit Farm&City, cited the speed reduction plan alongside Project Connect, Proposition B and ongoing Vision Zero initiatives as steps in the right direction—toward fewer crashes.
"Austin is leading the state in this effort," he told Austonia.
The pandemic has also made some residents more open to the systemic changes that would be required to make the local traffic system safer.
"People don't want to go back to the old normal," Crossley said, adding that many residents have started walking around their neighborhoods and noticing the lack of sidewalks, lighting and other amenities.
This awareness is welcome given that the city faces some significant challenges, including what Crossley called the state's "unique policy of transit austerity."
Unlike other states, Texas prohibits the use of red light and speed cameras. Texas highways also have some of the highest speed limits in the country, allowing a maximum speed of 85 mph on certain interstates, according to the Texas Department of Transportation.
Additionally, Crossley is concerned about the forthcoming I-35 expansion project but retains hope that TxDOT will listen to residents' concerns about increasing the speed and number of lanes on downtown streets.
Down the road
It's still too early to tell whether these recent changes will have an impact on traffic fatalities in Austin now or in the coming years.
"Unfortunately with crash data it does take time to play out," Leff said, adding that often his department works with three- and five-year data sets.
But Crossley believes that the cocktail of Vision Zero, Project Connect and a safety-focused overhaul of I-35 could be effective.
"If we do that … then Austin is on a really good path to achieving these goals," he said.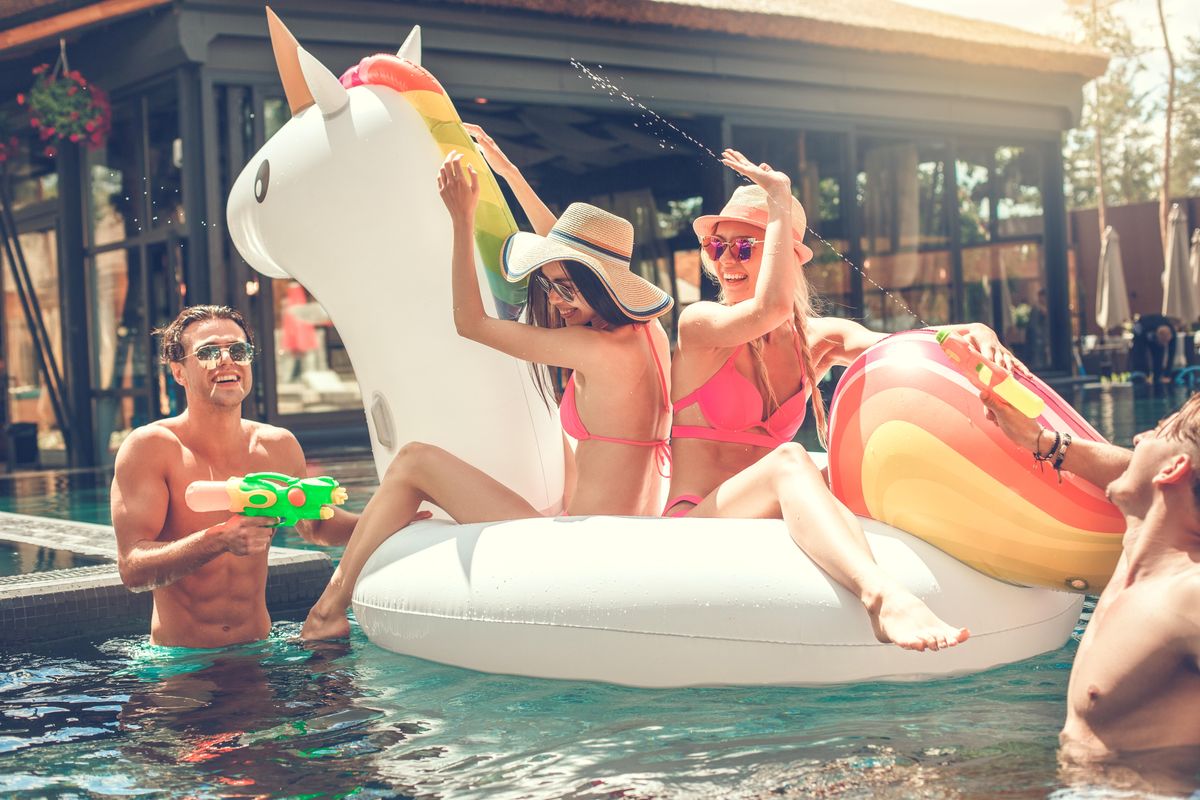 Airbnb is moving to make its COVID-induced ban on house parties permanent—but from the affordable housing shortage to
"Under 25" bans, the short-term rental service may be losing its shine in Austin.
In 2019, the company moved to prohibit "open-invite" parties that were advertised on social media and "chronic party houses." By 2020, its ban broadened to all parties and events "until further notice," which was officially coded into policy Tuesday.
From August 2020 to January 2022, Airbnb denied over 48,000 reservations in Texas from serial party offenders, and around 3,300 reservations were declined through the "Under 25" system in Austin.
For some Austinites, the party ban may be the last straw.
But Airbnb has already caught plenty of flack for its possible contributions to the nation's housing shortage.
In Austin, short-term rentals are required to be registered through the city. And while the city reports around 1,900 rental units in the rental registry, according to city demographer Lila Valencia, data collection site Inside Airbnb has tracked close to 12,000 in the area.
Inside Airbnb founder Murray Cox said that too many Airbnbs in Austin could shrink the available housing market.
"If the housing units (have) been taken off the market, that's displacing people, it's making housing more scarce. And it's probably driving the cost of housing up," Cox told Austonia.
Short-term rentals could also eat into new housing in Austin, from apartment buildings to accessory dwelling units on single-family properties.
"If new housing has been built, and it's being tied to Airbnb, that's also really just servicing the tourism industry as opposed to the housing needs of the city," Cox said.
Because a large portion of its customers are tourists, Airbnbs may also tend to crowd around desirable areas, such as downtown or South Congress. South Congress's average rent now rivals New York City, according to Austin Business Journal.
"When that happens, you're taking away housing units in an already densely-populated area where there is more of a shortage of housing," Valencia said. "And so then the people who historically once lived there are no longer able to afford to live there, and the unit itself isn't even going to somebody who could afford to rent it on a more permanent basis, but rather to people who are coming in and visiting for a weekend or two."
Despite the pandemic—and growing frustration among homeowners and renters—Airbnb saw a record year in 2021. But two of Airbnb's billionaire founders have quietly sold $1.2 billion in company stock in the last year, a possible premonition of what's to come.
And while some have created an Airbnb "empire"—one company owns 338 available listings in Austin—many priced-out Austinites are fed up with big investors' influence in the tight housing market.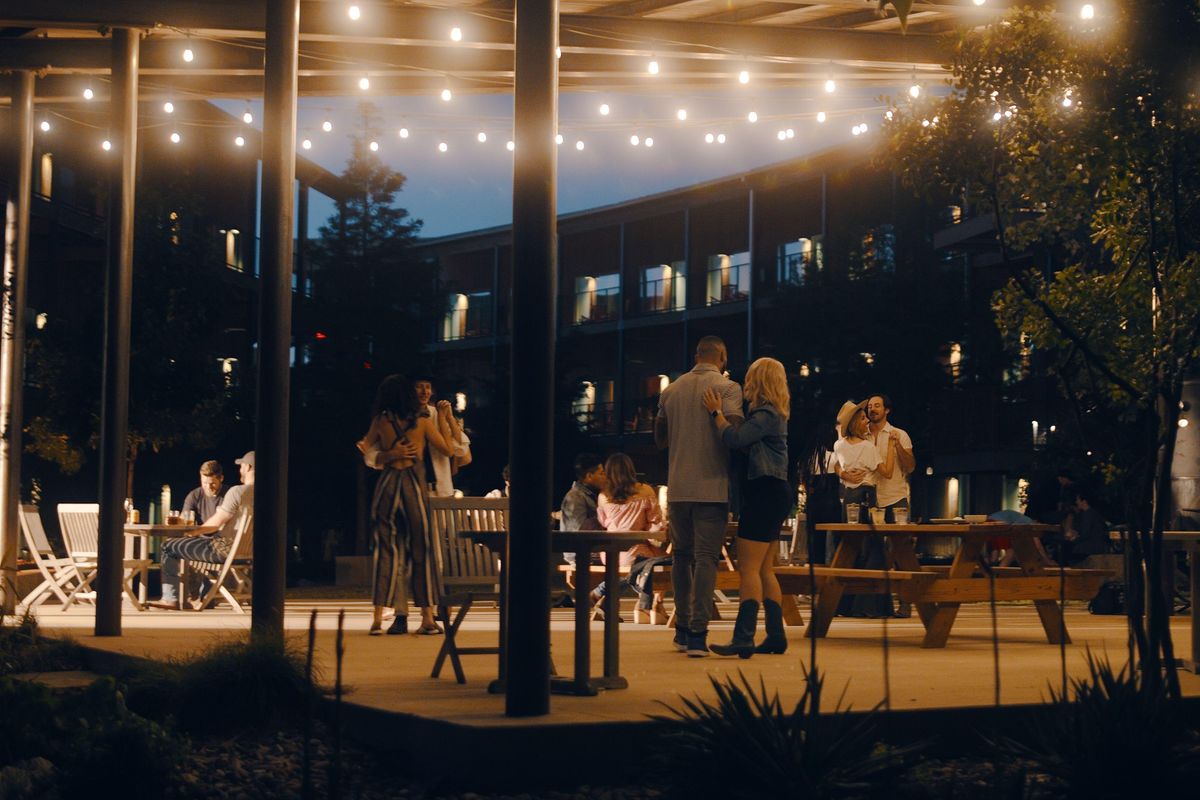 Live music and beer? Say no more. With a location in Austin, and others throughout Texas, the court hotels by the Valencia Hotel Group have a new offering for weekend stays: Live Music & Longnecks.
Enjoy live music all weekend long and check out the hotels' state-of-the-art amenities between sets. Make a splash in the pool, enjoy outdoor fire pits, or challenge your friends in a yard game while enjoying a weekend full of live music! Did we mention the package includes deluxe accommodations and a bucket of beer? Oh, and if you needed more convincing, this pet-friendly hotel means the whole family can join in on the fun.
The hotels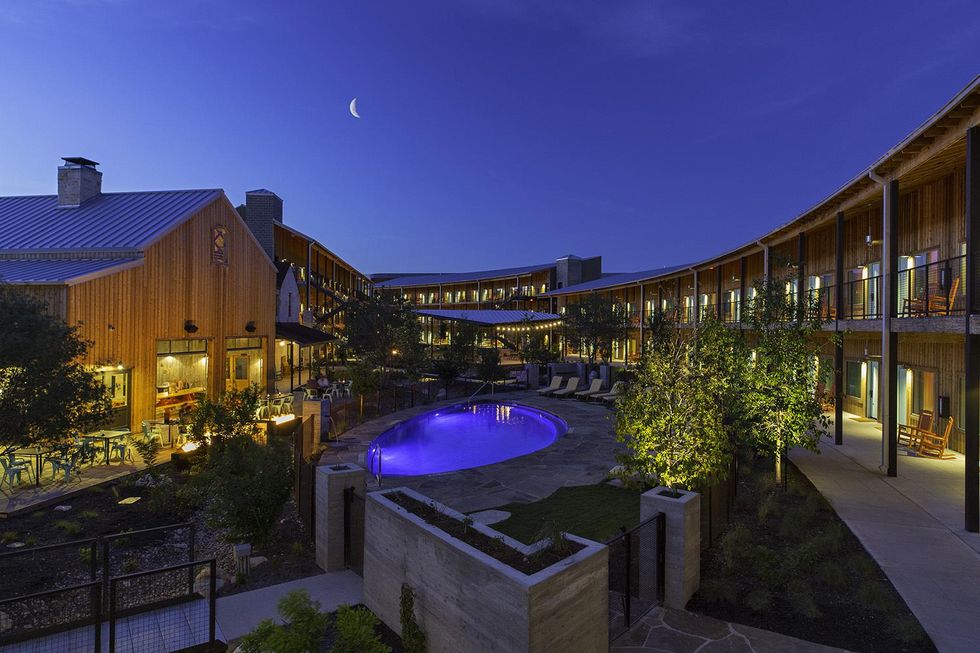 Explore any of the Court Hotels by Valencia Hotel Group for a memorable escape. Each property offers a unique experience remnant of yesteryear but with all of the modern amenities that make for a fun and comfortable stay. With acres of landscaped courtyards, relax and unwind in an outdoor environment perfect for doing everything or absolutely nothing at all. With locations in Austin, College Station, Irving, and Lubbock your urban retreat has never been so close.
The music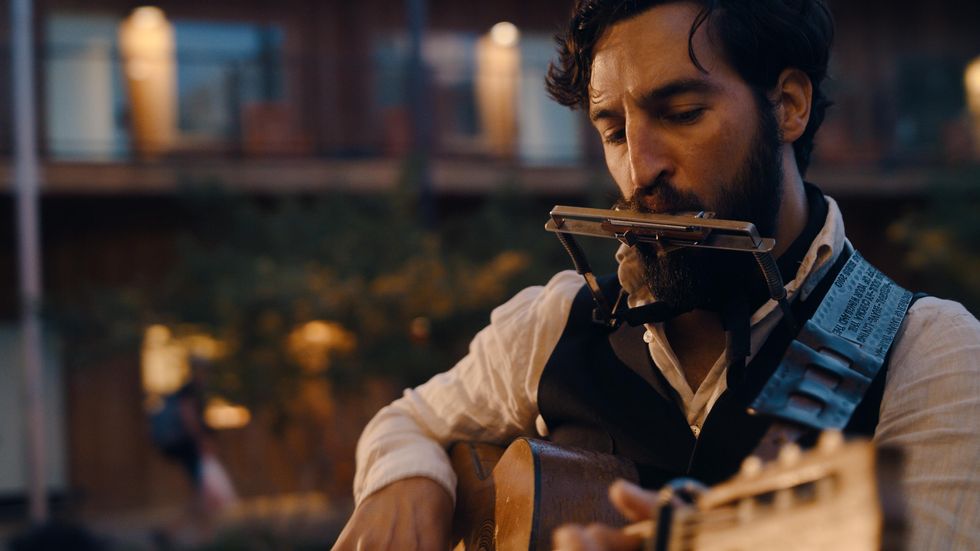 Locals and travelers alike are invited to enjoy the deep roots of Texas music all summer long with a robust lineup of live performances. From the banks of the San Antonio Riverwalk to Irving's manicured streets, Valencia's hotels are a place to gather and reconnect, offering uniquely Texan settings for the weekly performances.
"We're proud of the community we've fostered among Texas musicians and the many rising stars who perform at our properties," says Amy Trench, corporate director of brand marketing & PR for Valencia Hotel Group.
In Austin, you can catch good ol' fashioned Texas country by Drew Moreland and Clayton Gardner, bluegrass by Reagan Quinn, and much, much more.
With unique programming at each of Valencia's properties, there's something for everyone to enjoy all summer long.
The perks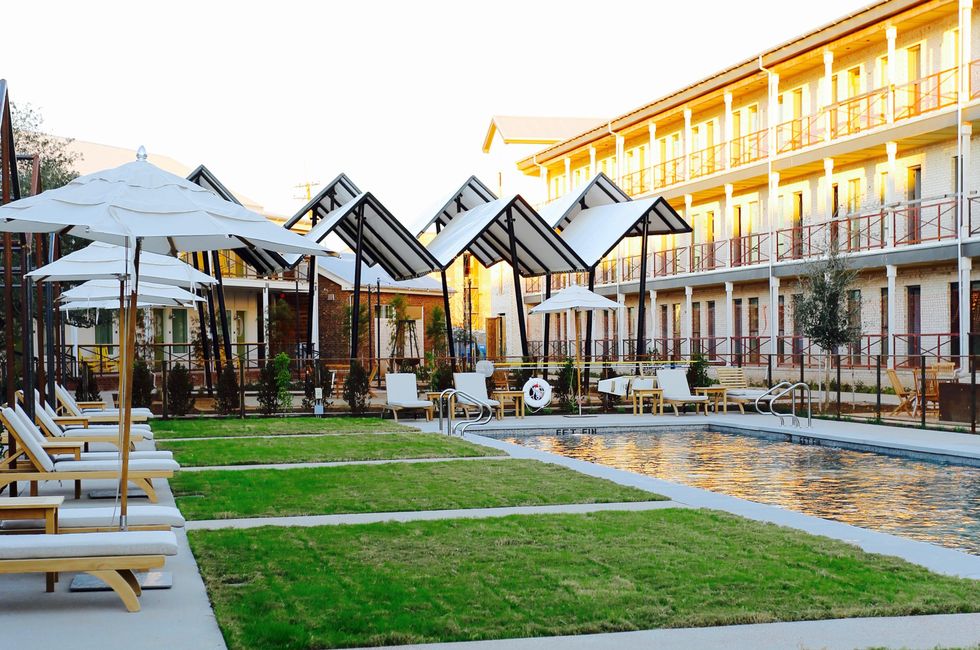 If you're a Valencia Hotel Group Rewards member, the perks are plentiful. Enjoy up to 10% off the Best Available Rate, and for a limited time, members can save up to 15% off a stay of 2 nights or more, for select stays in 2022.
But that's really just the beginning. At select locations, you can enjoy discounts on weeknight stays, a complimentary third night, or curated packages for a romantic getaway or a night of watching the Verde at Q2 Stadium. You'll also find special rates for AAA and AARP Members, educators, and front-line heroes including military, law enforcement, fire, and rescue workers.