Get connected with our daily update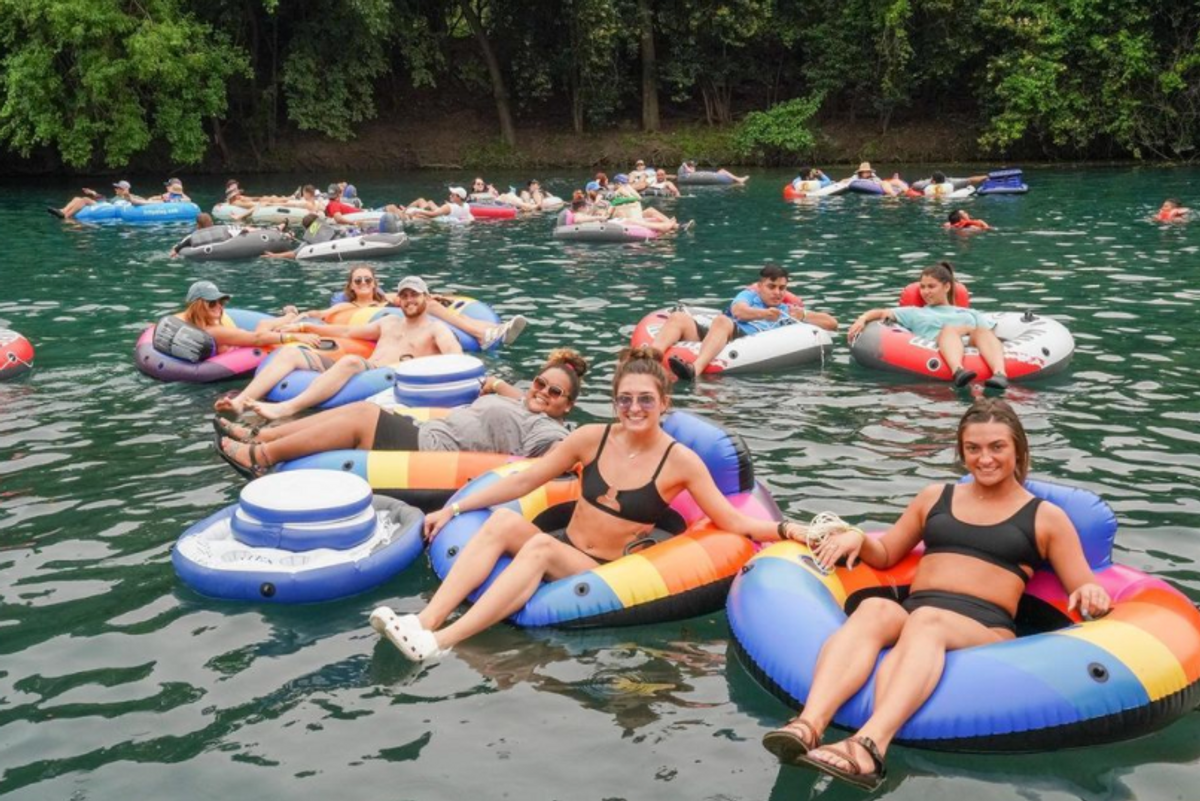 Floating the river is a beloved summer tradition in Texas—and maybe an unfamiliar one if you've recently relocated to Austin.
Here's everything you need to know, from a rundown of area rivers to a guide of BYO items.
---
River guide 
San Marcos River
The most popular tubing destination, the spring-fed San Marcos River stays a cool 72 degrees all year round and cuts through downtown San Marcos and the Texas State University campus. About 30 miles away from Austin, it draws floaters of all ages, from families with young kids to millennials ready to day drink. You can make advance reservations to rent tubes at Lions Club Tube Rental ($16), Texas State Tubes ($25) or Don's Fish Camp ($24), shuttle ride included.
Comal River
The Comal River in New Braunfels, about 50 miles from Austin, is the shortest navigable river in Texas. Similar to the San Marcos River, it's spring-fed and 72 degrees all year round, offering a cool respite on hot summer days. There is one fast section—a man-made chute that diverts floaters around the dam—but it is family-friendly and offers easy access to area attractions, including music venue Gruene Hall and water park Schlitterbahn. You can rent tubes from Texas Tubes ($25) and make advance reservations at Comal Tubes ($25), Landa Falls ($25) and Rockin' R ($23), shuttle ride included.
Guadalupe River
If you want to party, head to the Guadalupe River in New Braunfels, approximately 50 miles away from Austin. The most popular stretch is the Horseshoe loop, which takes around two hours to float, but there are other, longer routes. For a more family-friendly float, you can access the river at Guadalupe River State Park, which prohibits alcohol. You can rent tubes from Tube Haus ($17) and make reservations at Shanty River Center ($20), Whitewater Springs ($24) and River Sport Tubes ($20), shuttle included.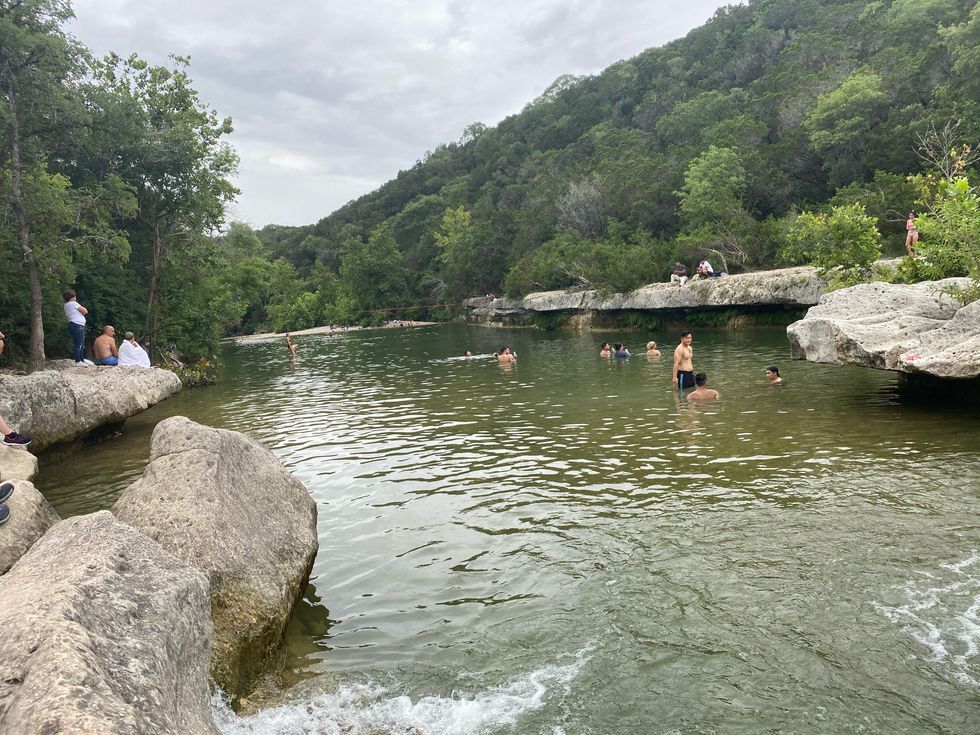 Barton Creek Greenbelt
This local alternative offers a more relaxed float than the "big three" rivers—and a faster commute. There are no tube rentals, so you'll need to bring your own. Alcohol is not permitted on the river. Popular access points include the Loop 360 Access, which offers a two- to three-hour float down to Barton Springs, as well as swimming holes such as Twin Falls, Sculpture Falls and Gus Fruh (no tube needed at swimming holes).
What to bring 
Floating requires being prepared while also traveling light. Some essentials:
A mask, as some rental spots require them
Water shoes—the uglier the better (no flip flops!)
Sunscreen (don't forget your knees!)
Water to stay hydrated
A stocked cooler (and some extra money to pay for a cooler tube)
Something to hold your ID and money, such as a zip-lock bag or waterproof pouch
There are also some things you should leave behind:
Your phone and other valuables, which could end up on the riverbed
Styrofoam and glass
Post-float plans 
Floating is exhausting. Plan on stopping for barbecue or tacos afterward to replenish your energy—or bring snacks along—and taking a nap once home.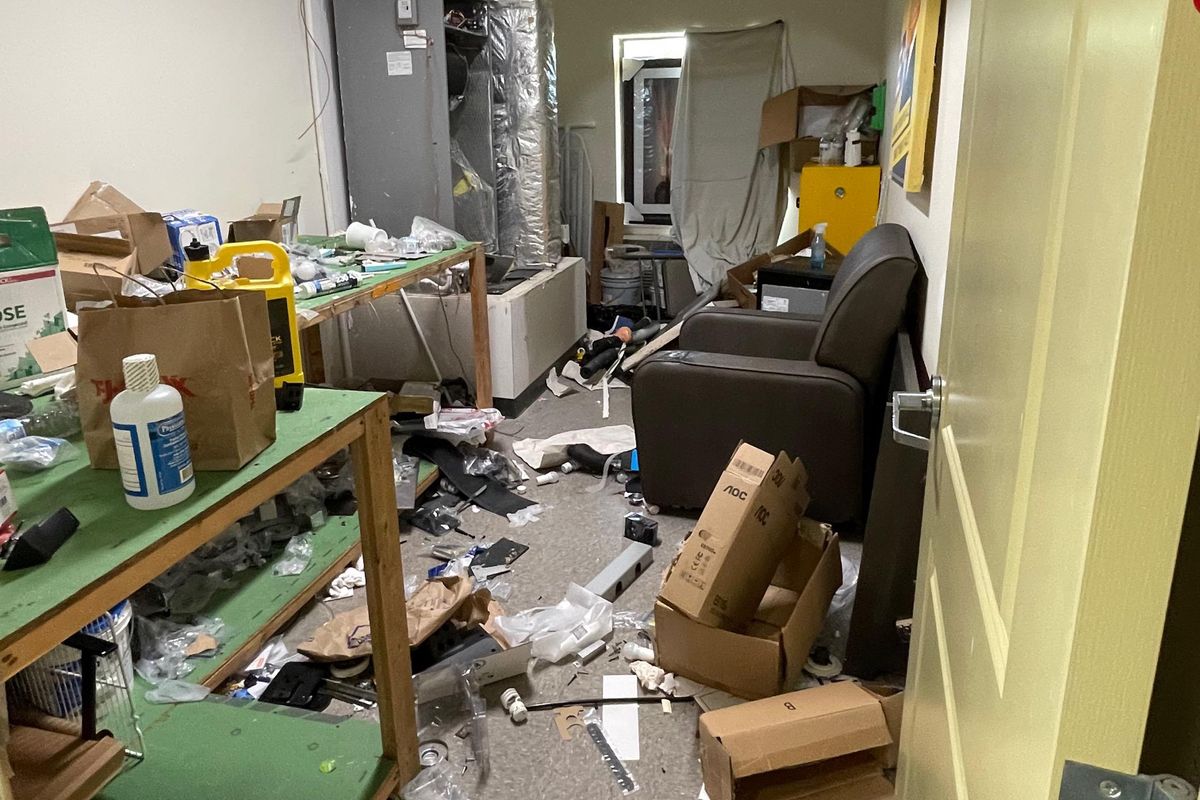 Austin's Homeless Strategy Officer Dianna Gray has apologized after vandals broke into a city-owned hotel in the process of being converted into a homeless hotel.
The break-in was discovered on May 5 at the northwest Candlewood Suites, 10811 Pecan Park Blvd., which had been sitting vacant and unrenovated with no security protocol at the time. A memo from the city said security had yet to be initiated due to a delay in processing the request.
The city is looking at funding six months of renovations at the hotel to prepare for move-ins. The memo also said it introduced security protocols after the incident, which will now be on patrol "day and night."
"The intent had been to have security on site previous to this event," Gray said. "It had been requested, and there was a delay in the request, so it had not been initiated. We acknowledge that as a failure and apologize."
The city bought the hotel—now called Pecan Gardens—in August 2021 with plans to convert it into 80 supportive housing units as part of the Housing-Focused Encampment Assistance Link initiative. The city's Homeless Strategy Division expects occupants—individuals existing long-term homelessness—to move in later this year or early next year.
The incident came to light after Austin City Council member Mackenzie Kelly, who represents the area, tweeted photos of the damage to the interior. She also said she learned of people sleeping at the hotel without permission.
Here are the photos of the inside of the Candlewood Suites that I shared during my press conference at 3pm today.

I want to encourage anyone with information regarding this incident to call Crime Stoppers at 512-472-8477. 1/2 pic.twitter.com/2bVBoA6Vba
— Mackenzie Kelly (@mkelly007) May 12, 2022
On Thursday, City Council is poised to approve a contract with Family Eldercare, allowing them to begin renovations.

Additionally, Williamson County Judge Bill Gravell shared photos of an adjoining homeless encampment nearby to the hotel.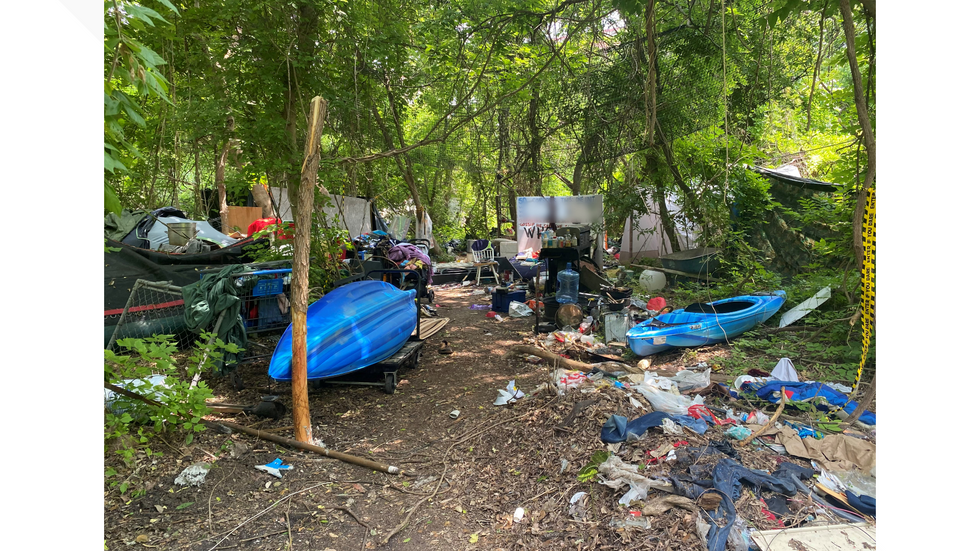 (Williamson County)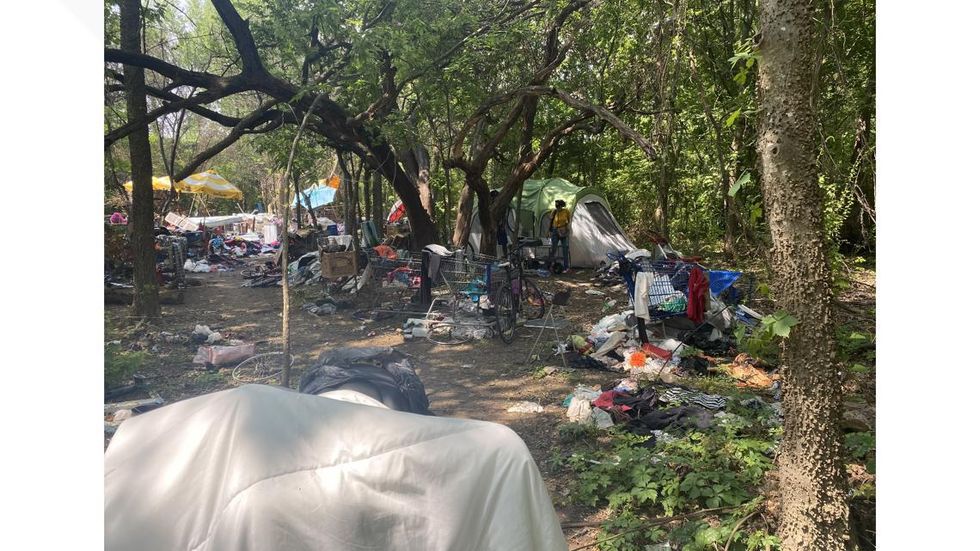 He issued the following statement: "I am deeply disappointed that once again the city of Austin has made decisions regarding their property in Williamson County without involving Williamson County leadership in coming up with solutions. I have heard from our residents that Austin's property has brought crime to their neighborhood. They sent me pictures of what is going on in their neighborhood. The city of Austin made their problem Williamson County's problem, so I promise our residents that I will work to find a solution. Our residents deserve to not live in fear."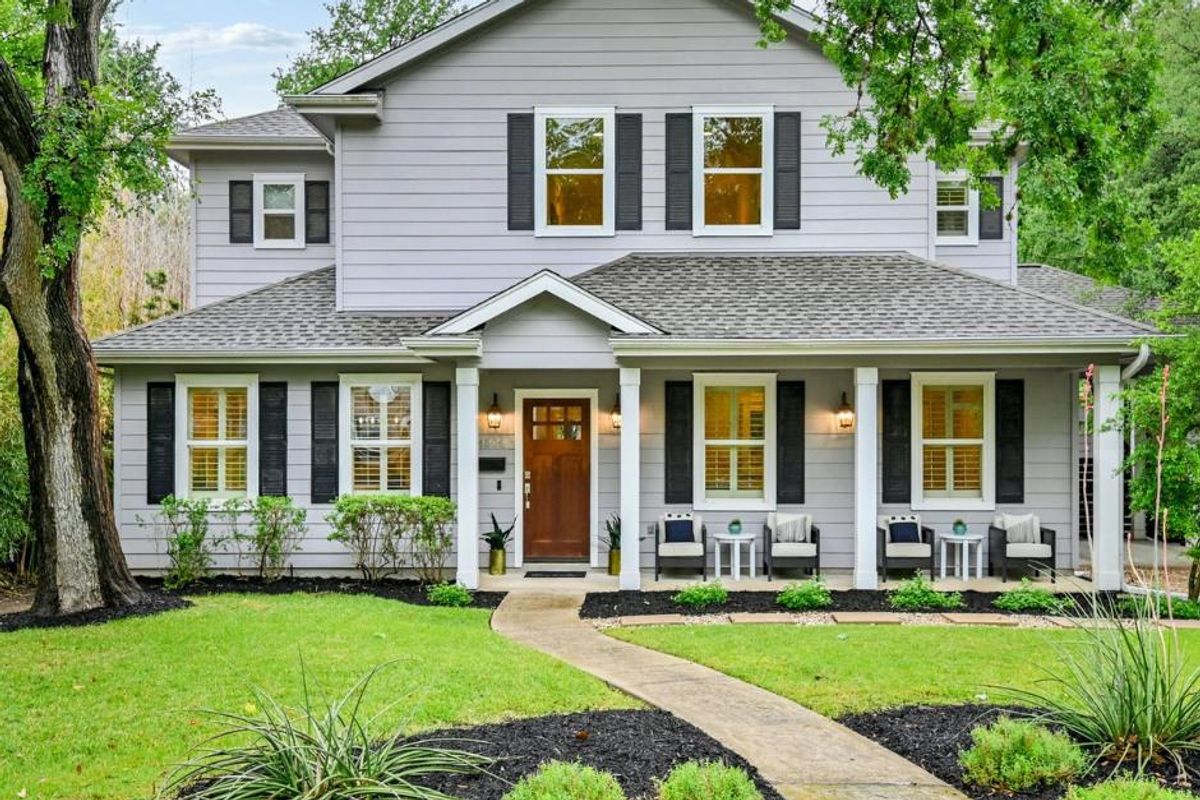 Austin's home sales were on the decline for the second month in a row as the metro's median home price reached an all-time record of $550,000 in April, according to the Austin Board of Realtors' April report.
While home sales were down 6.2% year-over-year, the five-county metro still saw the second-highest number of sales on record.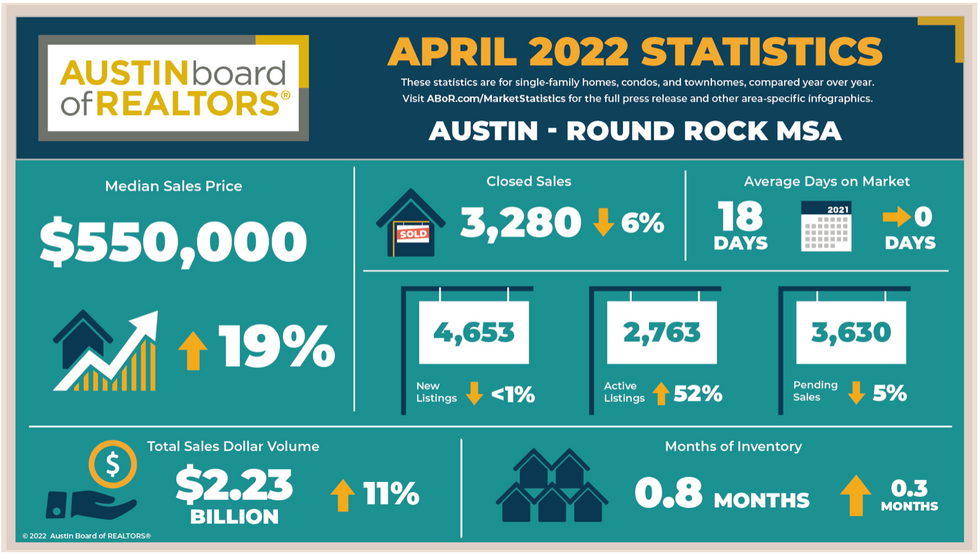 Austin was its year-over-year median home price raise 19%, while sales were down 6% in April 2022. (Austin Board of Realtors)
Here's a look at the numbers behind the month's housing report:
The metro saw 3,280 home sales, 216 short of a record-breaking April 2021
The median home price grew 19.6% year-over-year to $550,0000
Active listings jumped 52.5%, causing inventory to rise from 0.3 months to 0.8 months
The city of Austin has a new all-time median home price record of $640,000
While ABoR president Cord Shiflet said the metro has "far from a healthy number of homes for sale," Austin did see the biggest gain in housing inventory year-over-year since 2017 as the market continues to slowly cool from its pandemic peak.