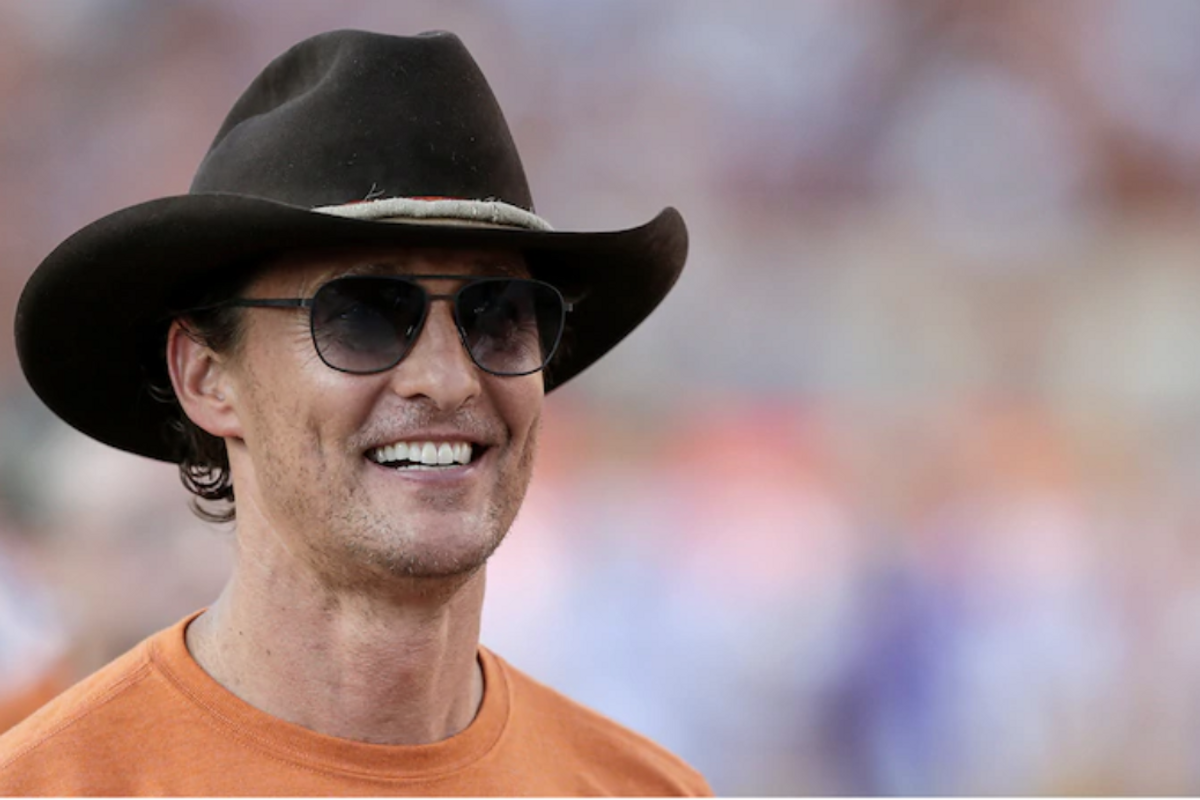 (Fanatics)
Those of us on Twitter know the Twitterverse is a little bit of everything, from your friends' random thoughts to a source for instant news (@austonianews). But sometimes you just need a break from the alerts and political discussions.
Here are eight Austin Twitter accounts that will add a little fun to your timeline.
---
1. @AustinFC
Austin's own Major League Soccer team's Twitter account has announcements and giveaways that has attracted almost 30,000 followers.
Keep up with all things Austin FC by following this account. And if you want more Austin FC, you might want to consider following local support groups like @LosVerdesATX, @AustinAnthem and @LaMurgaATX.
It's official. #AustinFC loans @10_dominguez94 to @ClubGuarani to join Rodney Redes for the remainder of 2020. https://t.co/pkpsNFASMZ

— Austin FC (@Austin FC) 1598974696.0
Bringing you local brewery news, Craft Beer Austin has over 13,000 followers.
It releases weekly newsletters about the Austin beer scene, as well as posts about how to support local brewers.
🍺 Latest News & Events from Craft Beer Austin for 09/01/2020 🍻 - https://t.co/ziaQqIiWPF

— 🍺 CraftBeerAustin.com🍺 (@🍺 CraftBeerAustin.com🍺) 1598979949.0
The famous El Arroyo sign is an Austin trademark. It's quirky messages on the sign are beloved by many and you can see the fun messages on the Tex-Mex restaurants Twitter daily.
The account has over 15,000 followers.
Today and every day. https://t.co/d1mabeSWrG

— El Arroyo (@El Arroyo) 1599413305.0
A parody account of happenings in Austin, Evil Mopac has almost 20,000 followers.
Named after one of Austin's most disliked corridors, this account is worth the follow for a good laugh.
Austin on Labor Day during COVID... https://t.co/IuzXD7g093

— Evil MoPac (@Evil MoPac) 1599496018.0
5. @McConaughey
The only account on this list with an actual face, Austinite Matthew McConaughey had to be included on this list.
With over 2 million followers, McConaughey stays true to his roots and posts about Austin FC, the Texas Longhorns and new projects he is working on.
1st class or no class. wear a mask #hookem @utaustin @texaslonghorns @texasfootball https://t.co/h2wikL1vL5

— Matthew McConaughey (@Matthew McConaughey) 1598446898.0
A blog that has grown to over 33,000 followers, Traces of Texas provides the rich history of Texas in its posts.
If you like history and love Texas, this account will sprinkle exactly that on your feed.
Reader George Hargrave shared this great Texas Ranger image. Says George "Texas Ranger Cpl. J. Walter Durbin (righ… https://t.co/6r2RHZXYio

— Traces of Texas (@Traces of Texas) 1599503554.0
7. @UTBarstool
Just like the original Barstool Sports account, Barstool Hook 'Em brings you sports entertainment, but related to the University of Texas.
It has over 20,000 followers.
You and your roommates on the first day of classes 🤘 https://t.co/f0mjK7EG7K

— Barstool Hook 'Em (@Barstool Hook 'Em) 1598469247.0
8. @yelpAustin
And last but not least, Yelp Austin provides business reviews from different people. It has over 11,000 followers.
You'll always know what local business you'll want to support by following this account.
"Awesome date idea! 512 Rage Room in #Kyle is taking all the right COVID precautions." Ashley and BF 'had a great t… https://t.co/eU7nyKlFcT

— Yelp Austin (@Yelp Austin) 1599412971.0
More social media content: