Get connected with our daily update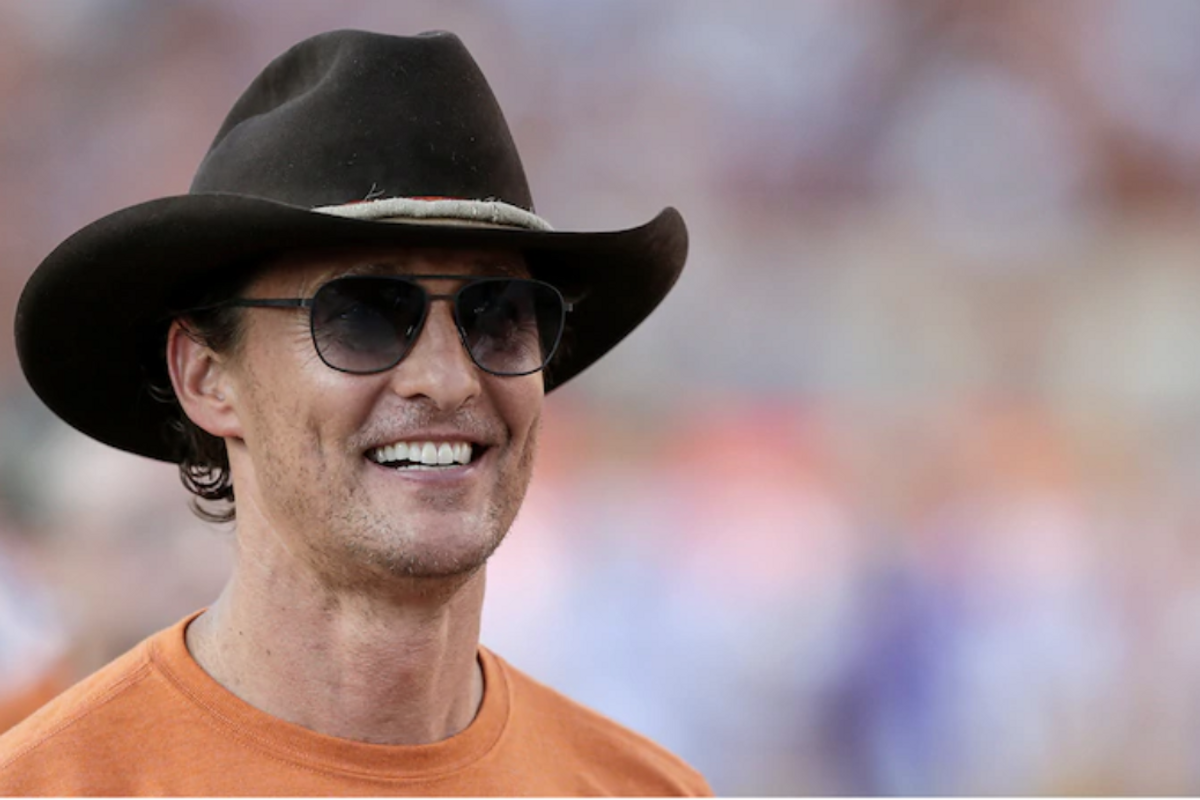 (Fanatics)
Those of us on Twitter know the Twitterverse is a little bit of everything, from your friends' random thoughts to a source for instant news (@austonianews). But sometimes you just need a break from the alerts and political discussions.
Here are eight Austin Twitter accounts that will add a little fun to your timeline.
---
1. @AustinFC
Austin's own Major League Soccer team's Twitter account has announcements and giveaways that has attracted almost 30,000 followers.
Keep up with all things Austin FC by following this account. And if you want more Austin FC, you might want to consider following local support groups like @LosVerdesATX, @AustinAnthem and @LaMurgaATX.
It's official. #AustinFC loans @10_dominguez94 to @ClubGuarani to join Rodney Redes for the remainder of 2020. https://t.co/pkpsNFASMZ

— Austin FC (@Austin FC) 1598974696.0
Bringing you local brewery news, Craft Beer Austin has over 13,000 followers.
It releases weekly newsletters about the Austin beer scene, as well as posts about how to support local brewers.
🍺 Latest News & Events from Craft Beer Austin for 09/01/2020 🍻 - https://t.co/ziaQqIiWPF

— 🍺 CraftBeerAustin.com🍺 (@🍺 CraftBeerAustin.com🍺) 1598979949.0
The famous El Arroyo sign is an Austin trademark. It's quirky messages on the sign are beloved by many and you can see the fun messages on the Tex-Mex restaurants Twitter daily.
The account has over 15,000 followers.
Today and every day. https://t.co/d1mabeSWrG

— El Arroyo (@El Arroyo) 1599413305.0
A parody account of happenings in Austin, Evil Mopac has almost 20,000 followers.
Named after one of Austin's most disliked corridors, this account is worth the follow for a good laugh.
Austin on Labor Day during COVID... https://t.co/IuzXD7g093

— Evil MoPac (@Evil MoPac) 1599496018.0
5. @McConaughey
The only account on this list with an actual face, Austinite Matthew McConaughey had to be included on this list.
With over 2 million followers, McConaughey stays true to his roots and posts about Austin FC, the Texas Longhorns and new projects he is working on.
1st class or no class. wear a mask #hookem @utaustin @texaslonghorns @texasfootball https://t.co/h2wikL1vL5

— Matthew McConaughey (@Matthew McConaughey) 1598446898.0
A blog that has grown to over 33,000 followers, Traces of Texas provides the rich history of Texas in its posts.
If you like history and love Texas, this account will sprinkle exactly that on your feed.
Reader George Hargrave shared this great Texas Ranger image. Says George "Texas Ranger Cpl. J. Walter Durbin (righ… https://t.co/6r2RHZXYio

— Traces of Texas (@Traces of Texas) 1599503554.0
7. @UTBarstool
Just like the original Barstool Sports account, Barstool Hook 'Em brings you sports entertainment, but related to the University of Texas.
It has over 20,000 followers.
You and your roommates on the first day of classes 🤘 https://t.co/f0mjK7EG7K

— Barstool Hook 'Em (@Barstool Hook 'Em) 1598469247.0
8. @yelpAustin
And last but not least, Yelp Austin provides business reviews from different people. It has over 11,000 followers.
You'll always know what local business you'll want to support by following this account.
"Awesome date idea! 512 Rage Room in #Kyle is taking all the right COVID precautions." Ashley and BF 'had a great t… https://t.co/eU7nyKlFcT

— Yelp Austin (@Yelp Austin) 1599412971.0
More social media content: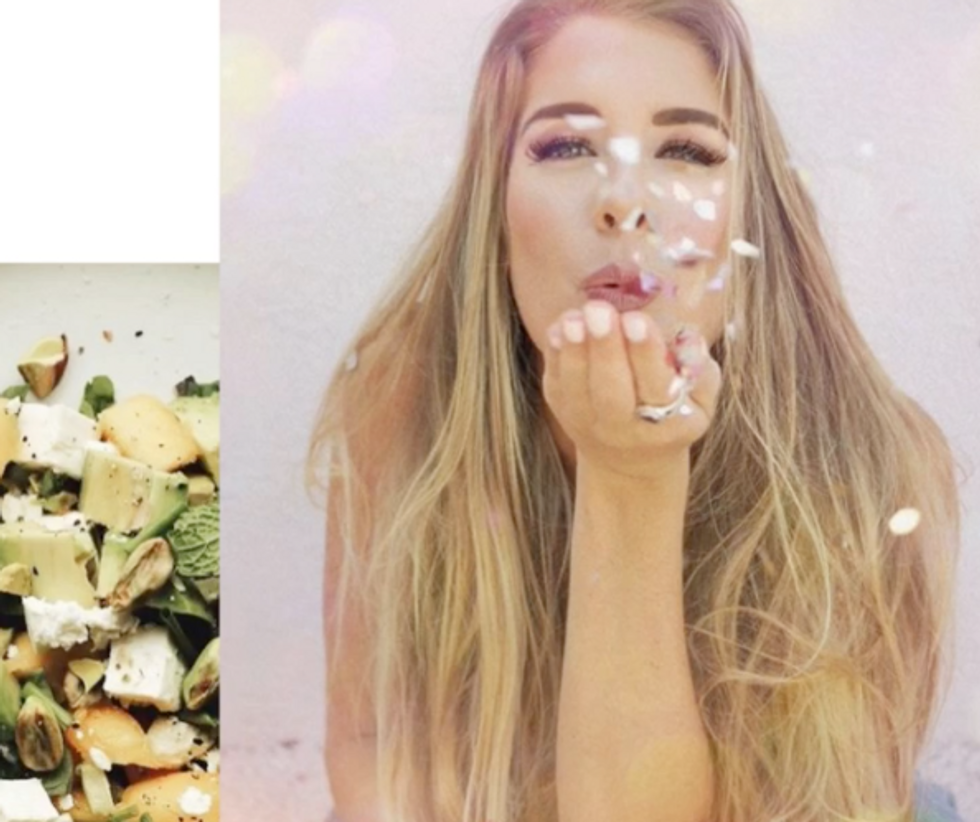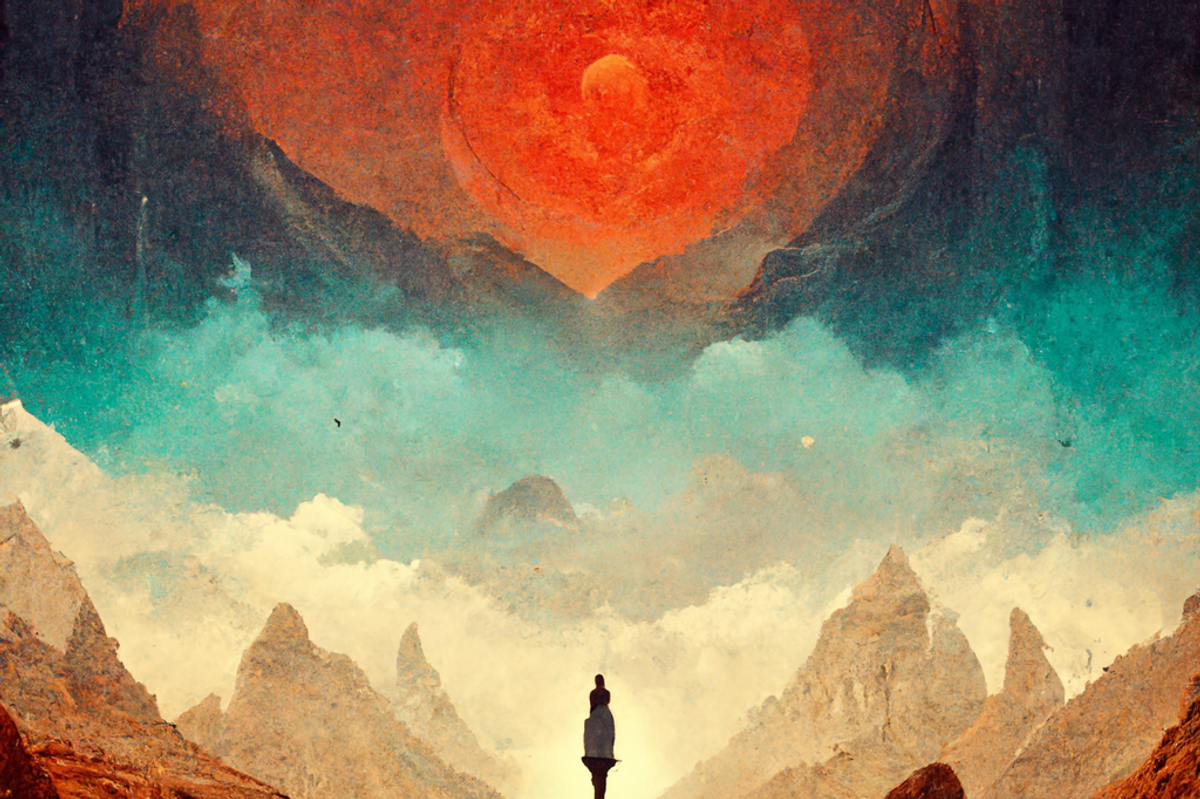 Although each Scorpio season is intense, this year's is extra gnarly, as it's also Eclipse season - we have a super potent Full Moon, Lunar Eclipse the morning of Election Day!
The quality of this Eclipse suggests unexpected surprises and shocking revelations, especially from shadowy, unforeseen corners. The results and consequences of this Eclipse won't necessarily be easy or clear to understand, though - none of us can ever see all the way through the world's secrets and mysteries. Amidst hectic collective vibes, though, there's an amazing opportunity for individual change - Scorpio season can help us let go of decaying matter, penetrate to the truth, and ripen into a more mature, powerful expression.
'a metamorphosing eclipse'
Aries
If you haven't already been hitting the brakes and taking a more cautious stance, this month will really redirect your efforts, Aries. Although this might feel deflating, or like a failure, you might think of it as a time to be more cunning or to shift into a more intuitive approach. This actually kicks off a couple of months where it would be appropriate for you to regroup and clarify your aims, as Jupiter leaves your sign and Mars, your ruling planet, stations retrograde. This isn't forever, though - at the start of the new year, or shortly thereafter, you'll be called into action and adventure again. Until then, you might zoom out, feel deeply, and keep it as low-key as possible.
'restful cunning'
Taurus
This Scorpio season brings the long arc of your transformational process to a peak, Taurus. As opposed to other signs, who might be unprepared for the sorts of changes and surprises this month will bring, I suspect that you're ready or even hungry for them, even as they might not be altogether nice or easy. Embracing this process yourself, you can actually be a steady, grounding force for other people and a model for how to adjust and metamorphose with grace - and some of the individuals in your life may really need a helping hand this month. Altogether, it's a time to expect an acceleration of the rate of change - time to step up and through the portal into your new world.
'hungry for metamorphosis'

Gemini
This Scorpio season is likely to be decently frustrating for you, Gemini, as the part of you that's always ready to keep moving forward will likely meet resistance, blockages, and some harsh feedback. You stay light on your feet, though, by seeing these as healthy re-directions towards what you really want, though - and this season can also bring a strong reminder of a forgotten dream or ideal, especially around the big eclipse on the 8th. In the meantime, it might be great to keep things simple and low-key, staying out of harm's way and focused on less ambitious tasks. You might enjoy a few walks and nourish yourself with quiet beauty. Even after you've remembered the dream, it would be better to wait until January for a bigger, outward push toward it.
'A remembered dream'
Cancer
This Scorpio season is likely to bring back tempting, toxic pleasures, Cancer. While these might seem simple or unthreatening at first glance - and your impulse towards creativity and full-bodied joy is certainly a good thing - it's the high doses of these temptations that make them toxic, as well as the way in which they can be distracting substitutes for the more satisfying and meaningful pleasures that you seek. Focusing on wholesome joys that you can share sustainably with other people would be a great strategy, even something to preemptively plan for. It's those that you're invited to indulge in this month.
'Wholesome indulgence'
Leo
This Scorpio season is a time to dig up decayed roots and search for buried treasure, Leo. In this regard, we can speak of an inward turn in your quest towards upgrades and exciting new frontiers, a process spoken of in esotericism as gazing at the 'Sun at Midnight'. Although the big eclipse on the 8th will bring back your visible, external expression and strivings towards worldly gain, it would actually be a distraction to get caught up in them. The real need is for you to dig through your history and memory and feel into the soil of your body - there, you can process or clear away the obstacles that are impeding natural growth and reclaim forgotten or suppressed gifts that are your inheritance.
'the Sun at Midnight'
Virgo
The intensity of this month's eclipses is likely to be playing out in your mental realm, Virgo, as you think through both your everyday encounters and the bigger values and ideals that guide you. Shocking revelations and potentials for breakthroughs are likely to play out through your conversations and studies, and although some of them might be disturbing, trust that there's a process of transformation taking place that will be cleansing, clarifying, and empowering - although the Scorpion is associated with secrecy and poisons, its highest manifestation is symbolized by the Phoenix. Likewise, this month you are invited to go through a mini death and rebirth and come out more bright, colorful, and vital.
'A baby Phoenix'
Libra
This Scorpio season is mostly focused on the transformations happening in your material life, Libra. This year, there's been a cleansing and clarifying unfolding, prompting you to release the values and resources that no longer sustain you and focus on your partnerships and gifts that have true promise. The eclipse on the 8th will really strongly dramatize this process - a solid way to navigate it would be to focus on supporting your creative energy, crystallizing the rhythms and practices that get you in a joyful, constructive groove. In this regard, this month can actually be a turning point towards more stability and trust in yourself.
'gifts of true promise'
Scorpio
In many ways, you're front and center through this hectic eclipse season, Scorpio, although this might not be a surprise. You might trace back to the eclipses in May to get a feel for the themes that will return and deepen through the next couple of weeks. Amidst this, there's a calling for you to explore new potentials for nourishing, stable relationships and the mysteries of your creativity and desire for pleasure. A definite key to navigating these swirly seas gracefully is to focus on your simple needs, environment, and de-facto family, which can be steadying and bring ease into your life. Although it might not look traditional, a cozy and warm nest will be a wonderful ground for your transformation.
'A nest/alembic for internal transformation'
Sagittarius
The major shocks or surprises of this eclipse season will come as internal revelations - unveilings of new aspects of your personal mysteries, especially of hidden, formative forces from your history. Especially around the Full Moon, Lunar Eclipse on the 8th, this could echo out through your everyday life, revealing new values, priorities, and possibilities, but this is still likely to be mostly behind the scenes. If you do have quibbles or squabbles, it's more than likely to unfold through discord with another person - here, you're encouraged to work with your own thoughts and perceptions rather than doubling down on a petty, unnecessary battle.
'unveiling personal mysteries'
Capricorn
More than anyone else, you're likely to feel connected to the collective tremblings of this Scorpio season, Capricorn. Here, you may feel the internal echoes of the poisons, terrors, and traumas that spin our world's wheel of fortune. Although this could be overwhelming, it could also give healthy, if stark, context for your personal strivings, even in your everyday battles. This can feel like a humbling for your inner warrior, but that splash of icy, awakening water can also be tonifying. Likewise, this month is actually also a great time to rededicate yourself to the practices and habits that bring forth your strongest spirit, as Saturn is now moving forward after having been retrograde all summer.
'tonic for the inner warrior'
Aquarius
This season's Scorpionic turmoil is likely to play out through your professional and public life, Aquarius. In this regard, if there are hidden, secretive, poisonous aspects of your ambition, they may here be exposed or become strongly expressed. Although there are certainly positive aspects of the way you can be obsessive or get locked in, what's actually called for here is growing into more simplicity and orientation towards down-to-earth, enduring values. Reflecting on the eclipses this May could help clarify this process - integrating the lessons you learned this summer and so far this fall will likely put you in a solid stance to move forward with maturity.
Pisces
As usual, this season's sky weather is likely to be particularly metaphysical for you, Pisces. In a way, this month has an unprecedented potential to transform your worldview and sharpen your earthly senses. On the one hand, we could liken this to new colors or qualities of existence unveiling themselves to you. On the other, we might speak of cherished ideals or stories dissolving or cracking under pressure. So - this season might be quite intense, in a way that not everyone can understand, but this process can leave you with a greater feeling of internal stability, more capable of adjusting and dancing with the endless, evolving swirl of life.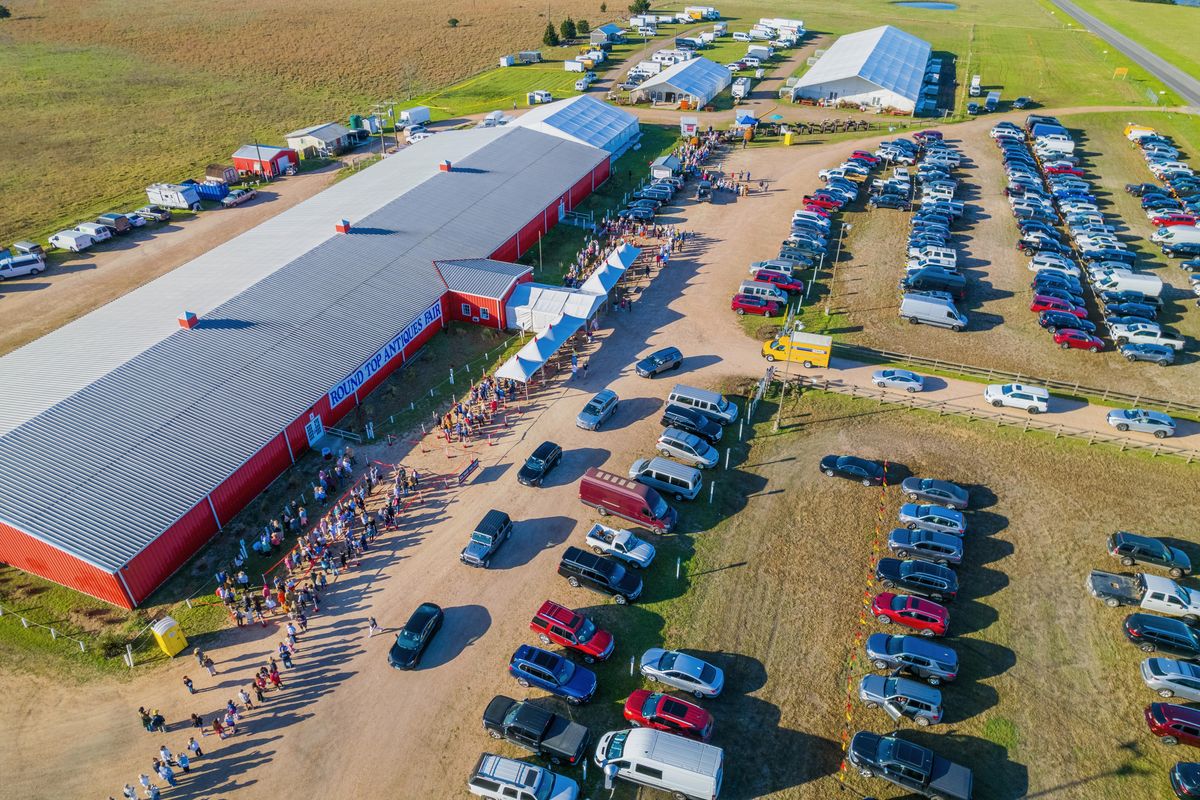 It may be known for its verdant hills, grazing longhorns and postcard-perfect sunsets, but when October rolls around, visitors to the small town of Round Top, population 90, have just one thing on their minds: antiquing.
Founded in 1968 by Emma Lee Turney, the biannual Original Round Top Antiques Fair is now one of the biggest antique shows in the country, courting more than 150,000 visitors who flood through nearly 100 venues looking for treasures in the form of fine art, home décor, jewelry and more.
"It's like a man's hunting season," said Bronwyn Walsh, who first attended the show in 2006 and has only missed two shows since. "I immediately knew I found my happy place."
Walsh, who lives in Dripping Springs, was so happy in the town that in 2013 she purchased, gutted and redecorated a travel traveler she calls Gertie so that she'd have a place to stay during visits to Round Top, which, at the time, had few lodging options. In the years since, Walsh has opened her own Austin boutique, Ollyloo Shoppe, which is named after her two children – Oliver and Lucy – and offers a "lovely curation of new and vintage treasures."
This month, rather than attending the antiques fair as a spectator as she has in years past, Walsh is having a full-circle moment as she runs a booth for her boutique at her favorite festival in her favorite place.
"It's amazing," she said, pausing our telephone conversation to help a customer who was interested in one of the lamps at her booth. "I'm having the time of my freaking life."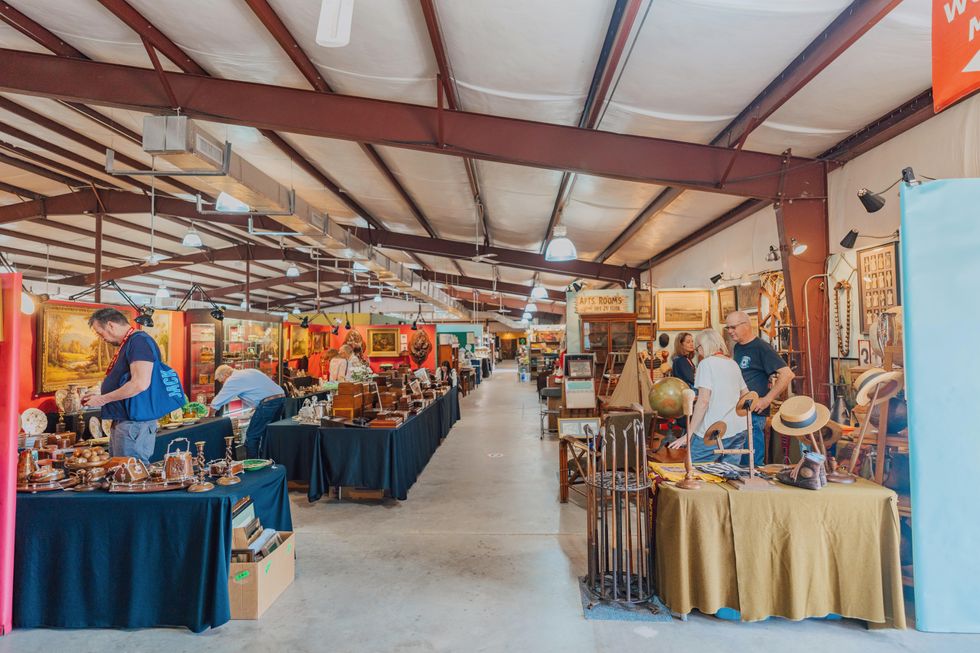 This year's fair spans more than 11 miles across Texas State Highway 237 and includes nearly 100 venues, each of which sets its own dates and schedules. The original – and most iconic – venue remains the Big Red Barn, which launches its show at 1 p.m. Monday; the show will run through Oct. 29. (A VIP Early Shopping Pass is also available that gives visitors access to the show from 9 a.m. to 1 p.m. Monday, before it opens to the public.)
Stephanie Disney, show manager at the Original Round Top Antique Show at the Big Red Barn, said the thing that keeps people coming back to the show, which is located between Austin and Houston, each year is "the thrill of the hunt." She added that she attended the show for 15 years as a spectator before becoming show manager and that all of her favorite items in her house come from Round Top.
"It's kind of like the Disneyland of antiquing. That's why people love it. It's the possibility of finding that amazing thing that you can't find anywhere else," she said, adding that as soon as this show concludes, she and her team, which includes her parents and her siblings, will immediately begin preparing for the spring show.
As for Walsh, she, too, is already looking forward to spring.
"I want my ashes spread here," she said. "I feel this horrifying, gut-wrenching pain having to drive away from Round Top. It's really freaky. It's just so much fun and people are so amazing. Everybody loves Round Top. You can't describe the love. You can't describe the energy throughout the whole town, really."