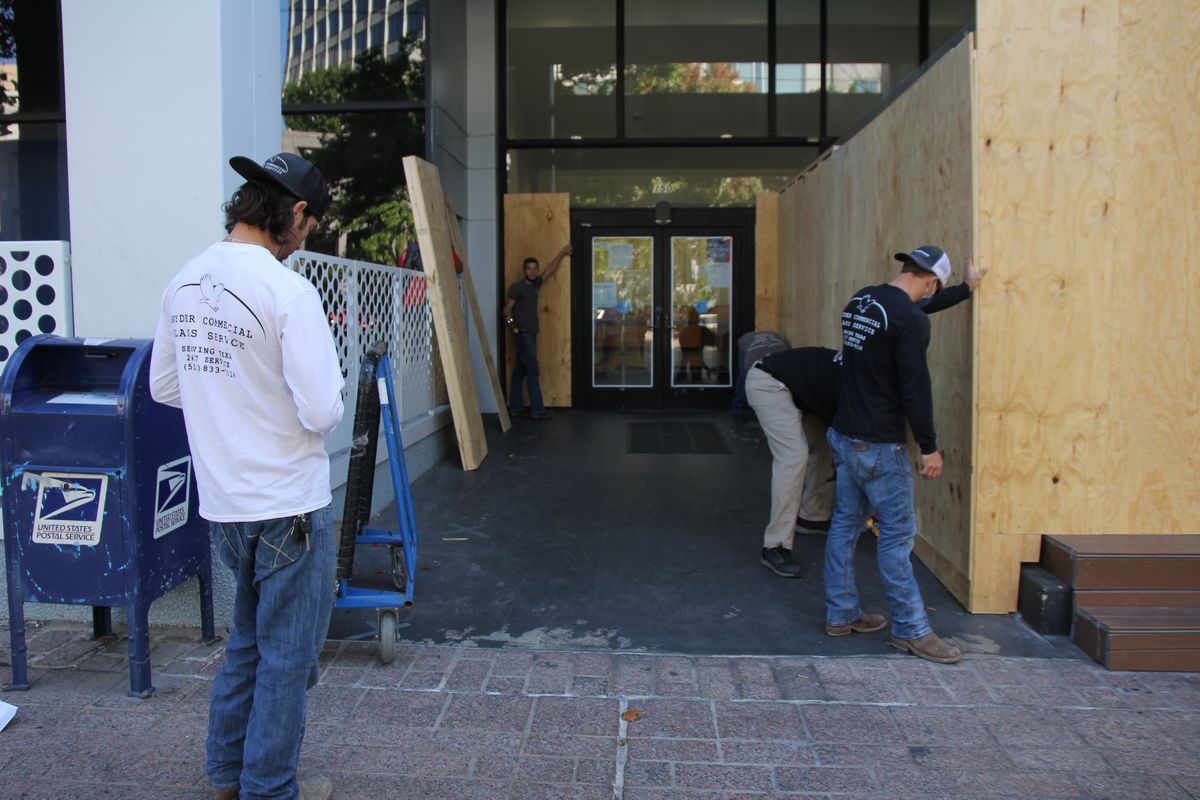 (Laura Figi/Austonia)
Downtown Austin prepared for the worst and boarded up several businesses in preparation for anticipated protests last week. Today, more than a week after Election Day, some businesses are finally taking the boards down.
---
Many businesses, including Cuba 512 and Kruger's Jewelers, are still boarded up. However, 7-Eleven, Total Men's Primary Care and the post office, are taking their boards down with no damage inflicted.
7-Eleven employee Lora Salinas said while they were preparing for destructive protests, none of the neighboring businesses had any issues with unrest.
"We're looking at a better week," Salinas said. "(Building managers) figured that they could take them down at this point. No unrest, nothing bad, everything was pretty calm and collected."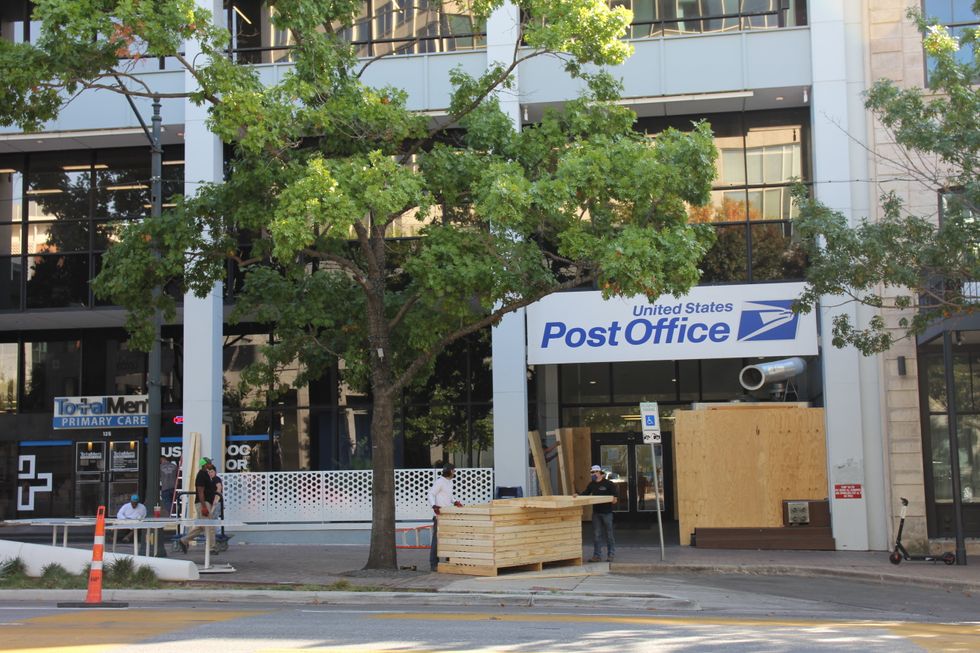 (Laura Figi/Austonia)
While Austin have a joint protest-celebration over election results on Saturday, there was no looting or vandalism involved. One person was arrested in a stabbing incident.

One construction worker, Katy Snyder, said the boards were left up because building managers expected protests to continue days after the election.
"We put them up last Sunday in prevention of any looting," Snyder said. "They were just trying to prevent any issues because we're on Congress."
Kruger's Jewelers, which still has its boards up, hasn't run into any problems with protests this time around. Kruger's Jewelers owner David Kruger said the boards will most likely be taken down sometime this week.
The shop tried to be extra prepared after suffering damage due to protesters earlier this year. Kruger said a protester threw a scooter through the store window during earlier protests.
"The police aren't powerless, but they're a little overwhelmed," Kruger said.
Zack Garhart recently moved to Austin from Milwaukee, Wisconsin, and said, unfortunately, he is used to protests. Garhart said he was shocked that protests weren't more abundant in Austin.
"I hate the term 'new norm' but I think given the climate with society and all the tension, perhaps this is a temporary norm. I can understand why business owners might want to (board up) to be on the safe side," Garhart said. "It is unfortunate."