Get connected with our daily update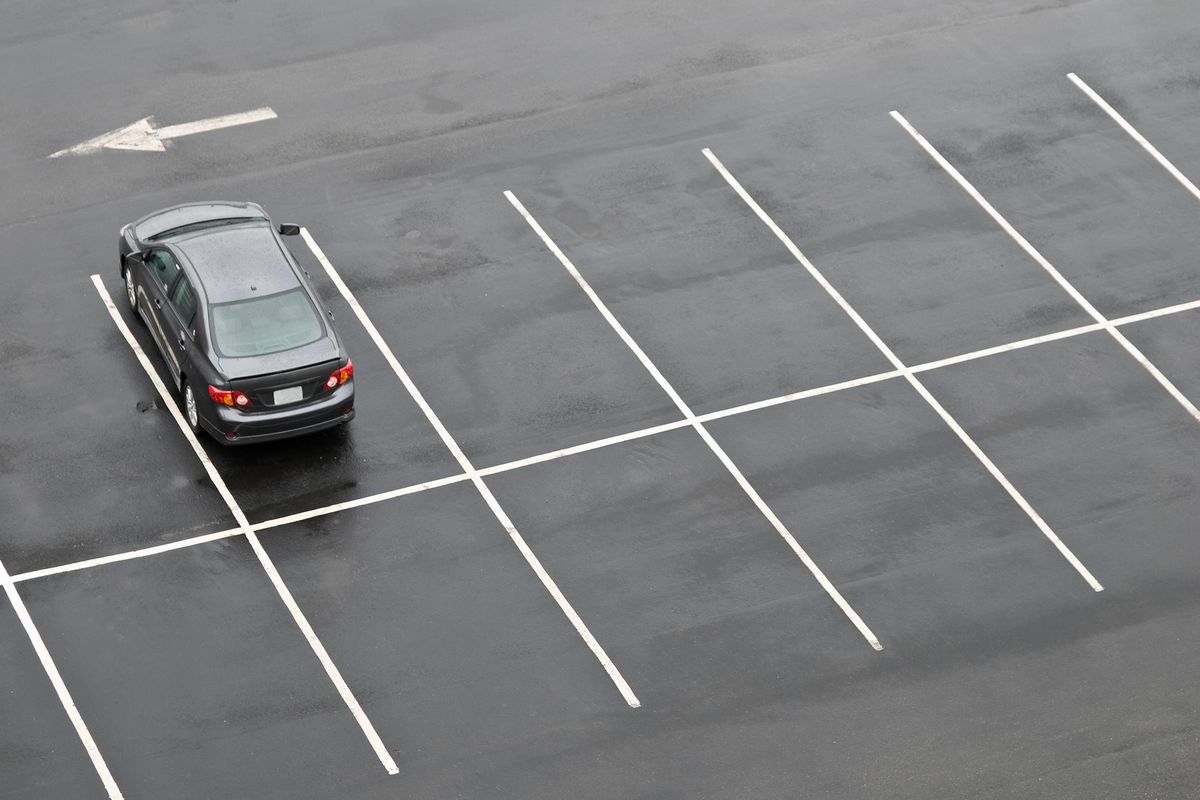 Looking to take advantage of low-interest rates and stimulus check savings by buying a used car? Get in line.
---
Used car prices are soaring nationwide due to a global semiconductor shortage, which has forced some car manufacturers to shut down assembly plants, limiting new car inventory. There's also pent-up demand from consumers, who are armed with savings and ready to spend at this stage of the pandemic.
Killion Auto Sales in Round Rock had just one used car on its lot on Monday, compared to at least 60 normally, and has closed on Saturdays for the foreseeable future. "I am still buying cars, but they are just selling as fast as I bring them," co-owner Nathan Killion told Austonia.
Used car inventory is largely determined by new car inventory, fueled by trade-ins and other turnover. Car manufacturers faced factory shutdowns during the pandemic and are now contending with a chip shortage, meaning new car inventory is severely limited, and demand is spilling over onto used car lots.
Although Killion said demand is high, with stimulus checks and accidents driving customers onto used car lots, it doesn't make financial sense for him to buy used cars at a huge markup because his small dealership handles its own financing. Even if he is able to sell such vehicles at a profit now, the market will eventually correct. If one of his buyers gets into a car accident, insurance may only cover a portion of the car's sales price, leaving him out of pocket. "We've decided that it's better to have fewer cars that I can try to sell for reasonable money and to mitigate that loss when something bad happens," he said.
Still, with sparse lots and eager customers, the used car market currently benefits sellers.
"I just sold one of my cars for nearly the same price I paid for it three years ago," Randy Frederick, Austin-based managing director of trading and derivatives at the Schwab Center for Financial Research, tweeted on Monday.
South Austin Nissan is "giving all the money for decent vehicles" due to the nationwide inventory shortage, sales consultant Mark Sanchez wrote in a May 6 Facebook post. "Decent mileage and well taken care of pre-owned vehicles are worth GOLD!"
Carmax, the largest buyer and seller of used cars in the U.S., saw record demand in the first quarter of its current fiscal year, selling approximately 452,000 cars between March and May, up 128% from the same period last year, according to a statement shared with Austonia. The retailer, which has two Austin locations, reports that its sellers often receive a higher offer than they anticipated.

But a seller's market may price out prospective buyers. (Just look at the Austin housing market, where similar supply-and-demand issues are at work.) Overall, used car and truck prices increased 10.5% in June and a staggering 45.2% year-over-year, according to the U.S. Bureau of Labor Statistics.
Some used cars now command higher prices than their brand-new counterparts. "Dealers may think used car buyers are willing to pay more for the instant gratification of a lightly-used vehicle they can drive right off the lot rather than waiting for a new one," iSeeCars.com Executive Analyst Karl Brauer said in a recent analysis.
Killion anticipates it will take at least a year for new car inventory to catch up to demand after various delays. In the meantime, he has four or five notes on his desk from people who are looking to buy a used car, if only he can find one. "Having transportation in Austin, Texas, is not exactly optional," he said.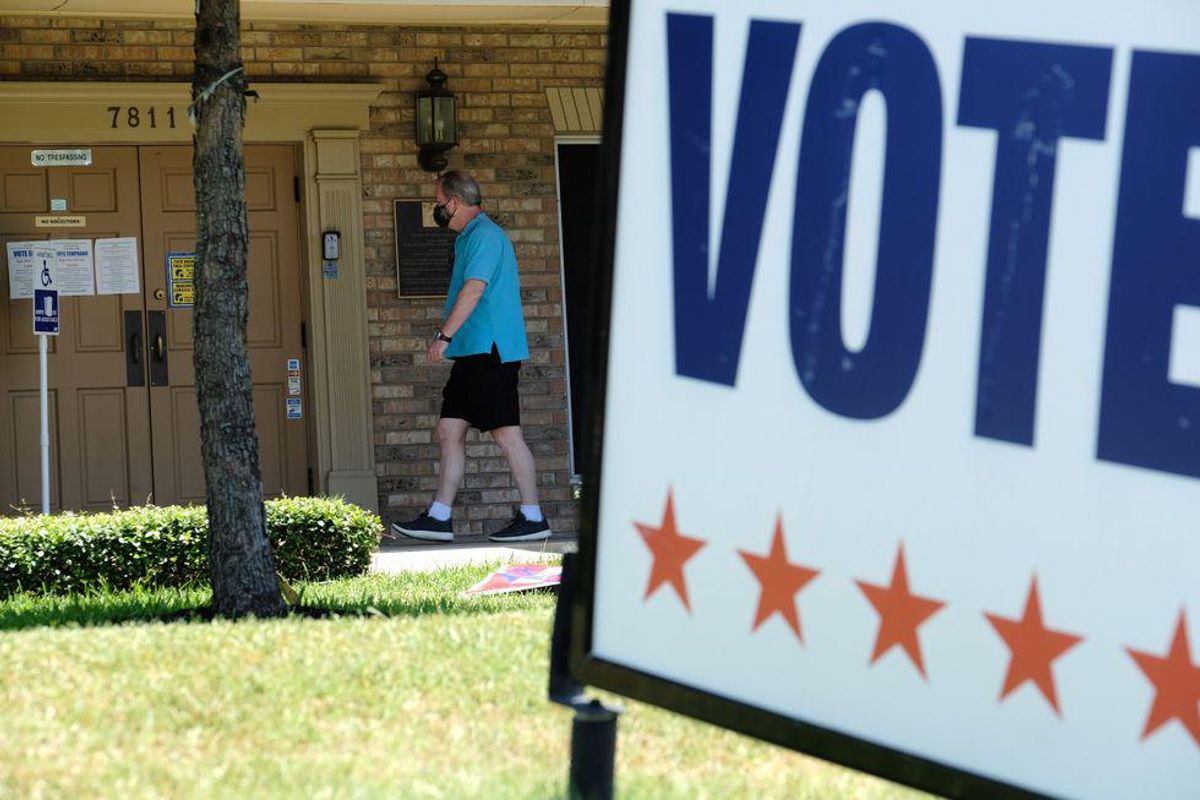 May's second election is here, in which voters will decide on the candidates to represent their party in the November general election after the winner in some March primary races was unclear.
Just like the March primaries, voters will choose which party they choose to vote in. Then based on location, each ballot will show which races are in a runoff.
In Texas, candidates must win at least 50% of the vote to be elected. In the races where the top candidate only received a plurality of votes, a runoff is being held.
Here's everything you need to know before heading to the polls.
Know before you go
Early voting for the Texas primary runoff election begins Monday and will last through May 20; Election Day is May 24.
The registration period for this election has passed; check if you're registered to vote here.
The polls are open from 7 a.m. to 7 p.m. daily. As long as you're in line by 7 p.m., you can vote.
You'll need a valid photo ID to present once you're at a polling location.
Here are the early voting locations in Travis County.
View wait times at polling locations here.
Races to watch in Travis County:
Statewide
Lieutenant Governor
Republican: Incumbent Lt. Gov. Dan Patrick won his primary in March.
Democratic: Mike Collier and Michelle Beckley are vying to be the Democrat candidate on the ballot.
Attorney General
Republican: Incumbent AG Ken Paxton is fighting for his seat against George P. Bush.
Democratic: Rochelle Garza and Joe Jaworski will face off to be the Democratic candidate in this race.
View all the statewide races on the ballot here.
U.S. House of Representatives

View the district you live in here.
District 21
Republican: Incumbent Chip Roy won his primary in March.
Democratic: Claudia Andreana Zapata and Ricardo Villarreal are hoping to secure this vote.
District 35
Republican: Dan McQueen and Michael Rodriguez are going head to head to be the Republican candidate in this race.
Democratic: Former Austin council member Greg Casar won this race in March.
Texas House
District 19
Republican: Ellen Troxclair and Justin Berry are vying to be the Republican candidate in this race.
Democratic: Pam Baggett won her primary in March.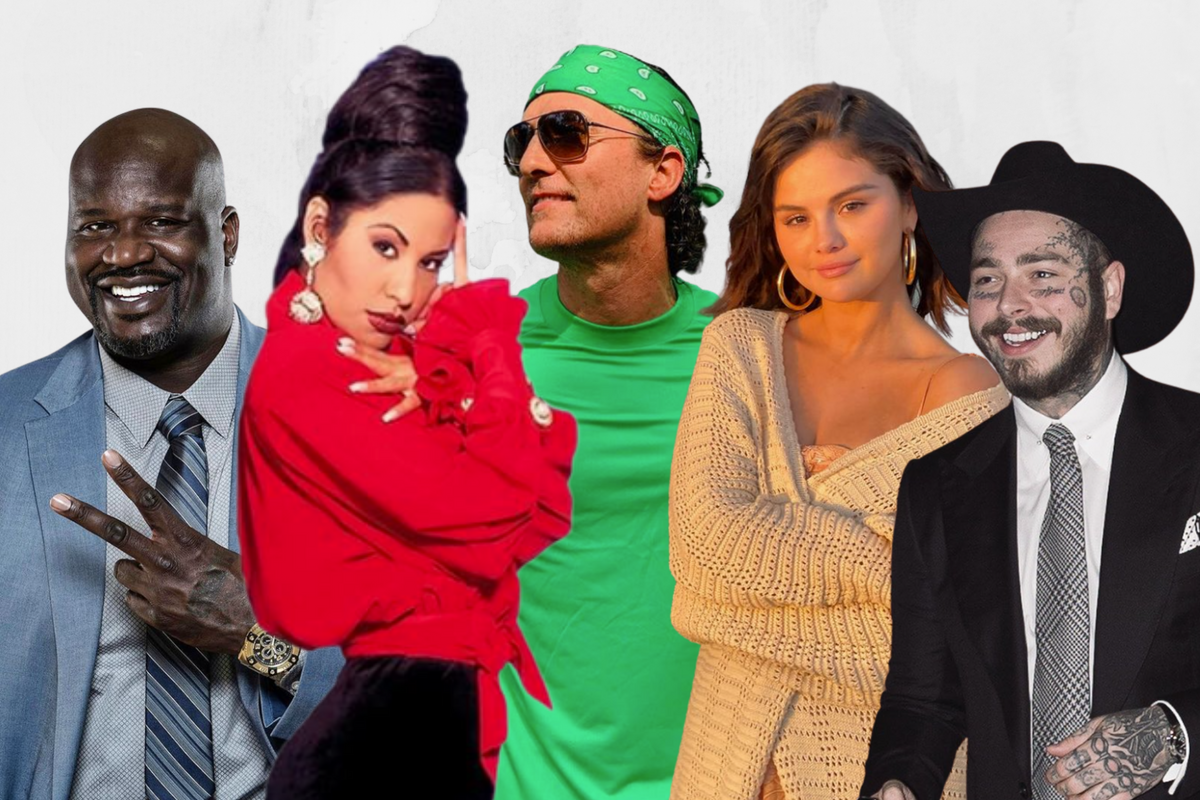 Texas has been home to some of the country's biggest celebrities of all time—think Amarillo resident Georgia O'Keeffe, Lubbock's Buddy Holly and Corpus Christi's famous singer Selena.
The Pudding's People Map of the U.S., which shows each city's "most Wikipedia'ed" resident, placed celebrities from all walks of life on the Texas map. As for Central Texas celebrities, there are some interesting (and not so surprising) names on deck.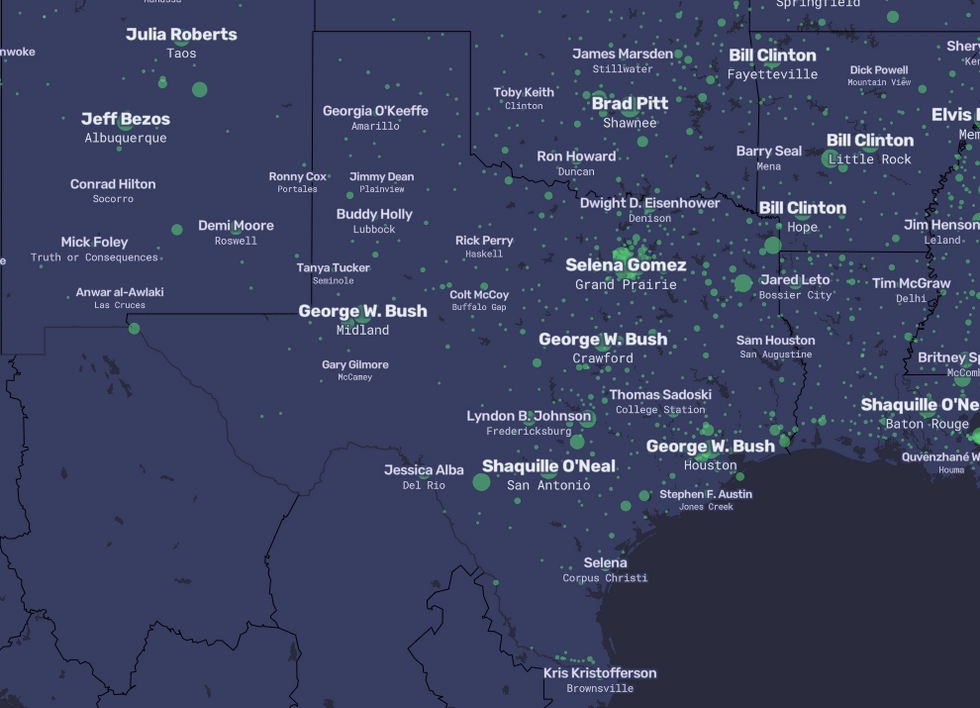 (The Pudding)
Proving that Austin is "alright, alright, alright," Minister of Culture Matthew McConaughey is both Austin's and Uvalde's top Wikipedia'ed resident. McConaughey, who was born in San Antonio adjacent Uvalde, has deeply ingrained himself in Austin by studying Radio-Television-Film at UT Austin, starring in the Austin-filmed movie "Dazed and Confused" and investing in Austin FC.
Heading down just a few miles south, San Marcos claimed former president Lyndon Baines Johnson as Texas State University's most famous alumni, who graduated in 1930, and was also named in Fredericksburg. LBJ wasn't the only ex-president on the map—George W. Bush was listed as the top resident in Dallas, Midland, Houston and Crawford.
You'll see some other names with ties to Austin strewn around the state: Janis Joplin in Beaumont and Port Arthur; Stone Cold Steve Austin in Victoria and Edna; Dan Rather in his hometown of Wharton; and Waylon Jennings in Littlefield.
Venturing outside of the central areas, there are big celebrities who call Texas Home. Actress and artist Selena Gomez dominated search traffic in her hometown of Grand Prairie, musical artist Post Malone was most "Wikipedia'ed" in Grapevine, and Shaquille O'Neal was named in the city where he went to high school, San Antonio.
Plus, Thomas Haden Church, Angela Kinsey, Jessica Simpson, Chuck Norris, Roy Orbison, Ron White, Jessica Alba, Colt McCoy, Jimmy Dean and Johnny Manziel all had at least one city covered on the list.
Where's Texas' newest resident, Elon Musk? You'll find him still in Los Angeles, as his foray into Texas living has just begun.
Click here
to view the full map.