Get connected with our daily update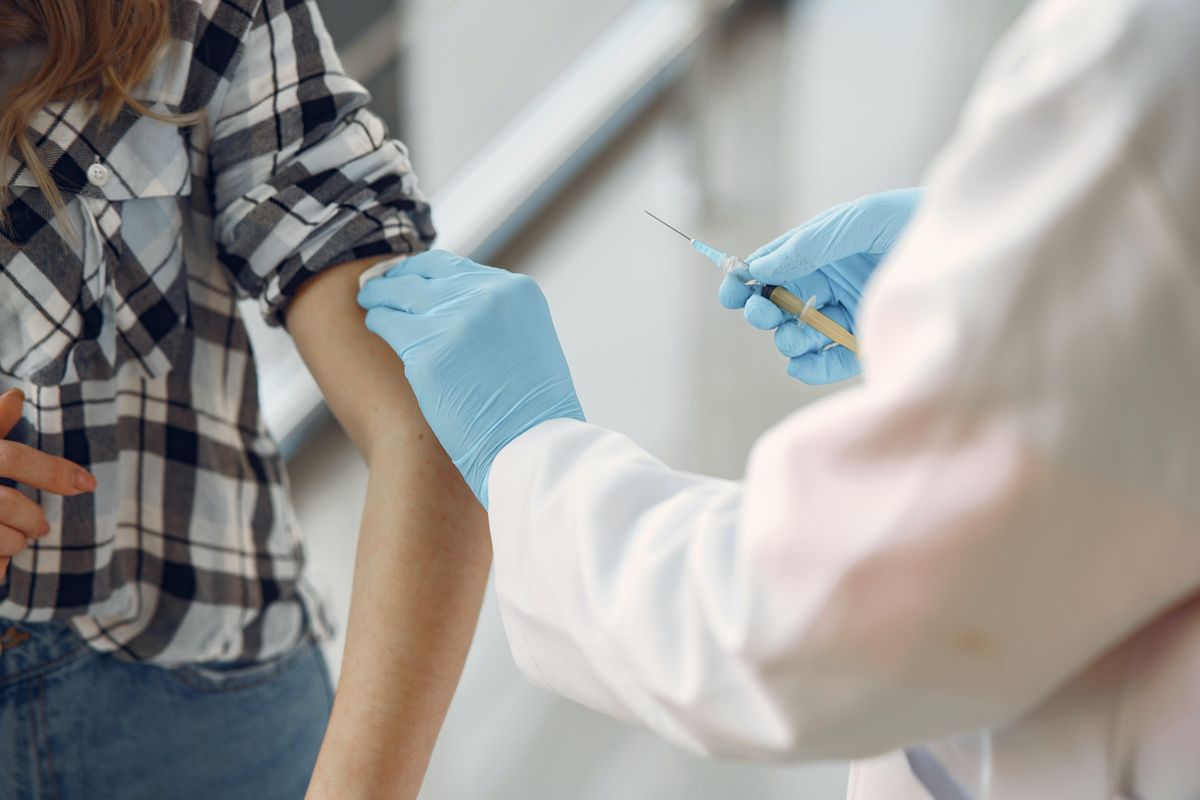 (Pexels)
A "handful" of ineligible people jumped the line to receive vaccines ahead of priority groups at a mass distribution event hosted by the Austin Regional Clinic on Jan. 2, a spokesperson confirmed to Austonia.
---
The Texas Department of State Health Services has directed vaccine distributors to focus on the two highest priority groups: 1A, which includes frontline healthcare workers and residents of long-term care facilities, and 1B, which include people ages 65 and older and those with a chronic medical condition.
ARC hosted a mass distribution event on Saturday, where more than 900 people were vaccinated. These included a small number of people who weren't in either the 1A or 1B group and had heard about the event through word-of-mouth, the spokesperson said. As a result, ARC has taken steps, such as requiring advanced appointments, to ensure this does not happen in the future.
One such recipient was Betsy Christian, as reported by the Austin American-Statesman. "We have no underlying conditions, aren't elderly and aren't front-line workers," she wrote in a since-deleted Facebook post, according to the local newspaper. "But (my daughter's) roommate's father said ARC had extra vaccines that would go bad if not used today and we raced to Hwy 290 and got the shot."
ARC received 7,000 doses of the Moderna COVID-19 vaccine from the state on Dec. 23 and has since administered nearly 80% of them, despite staffing shortages and other logistical challenges related to the Christmas holiday.
This week, ARC will administer its remaining vaccine doses to patients who have made appointments and fall in either the 1A or 1B groups, the spokesperson said.
Local public health officials said such incidents may continue to occur.
"Part of the challenge with this vaccine is, once it's thawed, it's got to be given," Austin-Travis County Interim Health Authority Dr. Mark Escott said on Wednesday. "I think what we are likely to see is very small numbers of individuals who may fall outside of the 1A or 1B group (get the vaccine)."
COVID vaccines are in very high demand in Austin and across the metro, but supply remains extremely limited.
In the first three weeks of the allocation process, which began on Dec. 14, 59 Travis County facilities received around 42,000 doses of the Pfzier and Moderna vaccines. "That does not go very far," Austin Public Health Interim Assistant Director for Disease Prevention and Health Promotion Cassandra DeLeon said.
Local public health officials estimate there are more than 80,000 local residents in the 1A group and around 205,000 in the 1B group.
Although other local public health departments in Texas, including Houston's, have set up registration portals and walk-in clinics for widespread community vaccination, APH does not yet have the vaccine supply to do so. Director Stephanie Hayden said APH would need around 10,000 doses to follow suit. To date, it has received 1,300 from the state, which have been administered or earmarked for frontline staff at the department, Travis County Jail and long-term care facilities, among others.
Until more doses of the vaccine are allocated to Travis County providers, APH is working to identify large-scale sites, such as the Travis County Expo Center, that could be used for mass vaccination events and other strategies to ensure an equitable distribution process.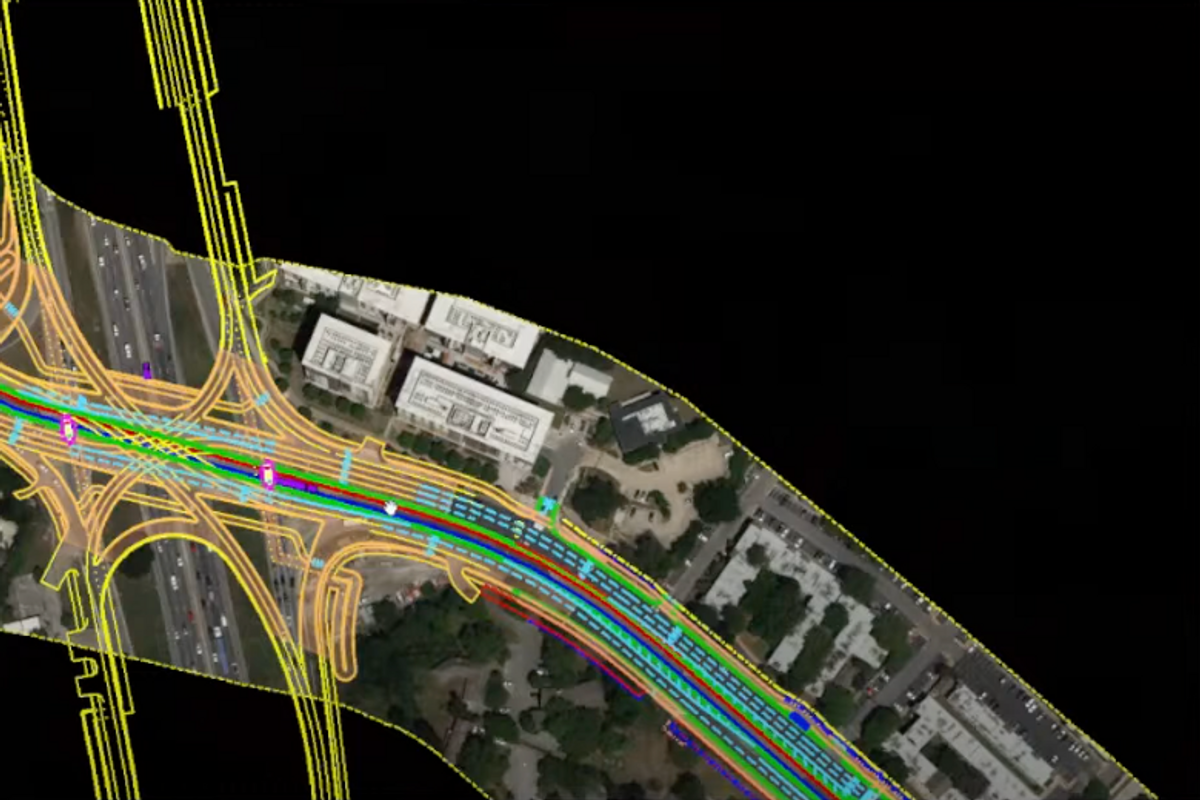 Designs for stations along Project Connect's Blue Line were presented this week, giving a detailed look at what part of the rail system extending from downtown to the airport could look like.
The planned stations that have gotten the latest focus include Waterfront, Travis Heights and Lakeshore stations past Lady Bird Lake.
At the Waterfront station, the preliminary design aims to prevent visual obstructions and save on costs. This is accomplished by a transit guideway that will lower from the bridge to a level station.
Heading onto East Riverside Drive, the light rail faces a curve requiring a slow down to about 10 miles per hour.
The Travis Heights station could involve relocating a pedestrian crosswalk zone at Alameda Drive to Blunn Creek. Since light rails can't effectively operate on a steep grade, this allows the transit guideway to avoid that.
From there, the rail will extend to the Norwood Park area, and though it will reach along the right-of-way zone, the park will be able to remain open.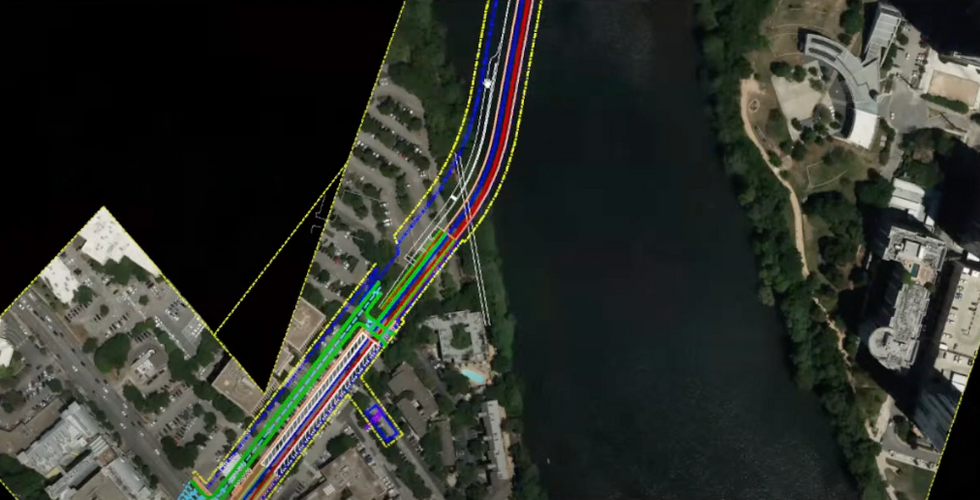 A view of the Blue Line by Lady Bird Lake. (Project Connect)
The line involves some coordination with the Texas Department of Transportation. That's because the department is working on an intersection that will have to be built before the phasing of the section of the Blue Line involving an I-35 crossing.
When it comes to the safety of cyclists and walkers, design ideas include a pedestrian hybrid beacon by East Bouldin Creek that would provide a protected signal to cross. And for the intersection TxDOT is carrying out, Project Connect is working with them on pedestrian access across the intersection. It could involve shared use paths along the street and crossings beneath it.
This summer, the public can expect 30% of design and cost estimates to be released. Though the project was $7.1 billion when voters approved it in November 2020, the latest estimates factoring in inflation and supply chain constraints show it could ultimately be upwards of $10 billion.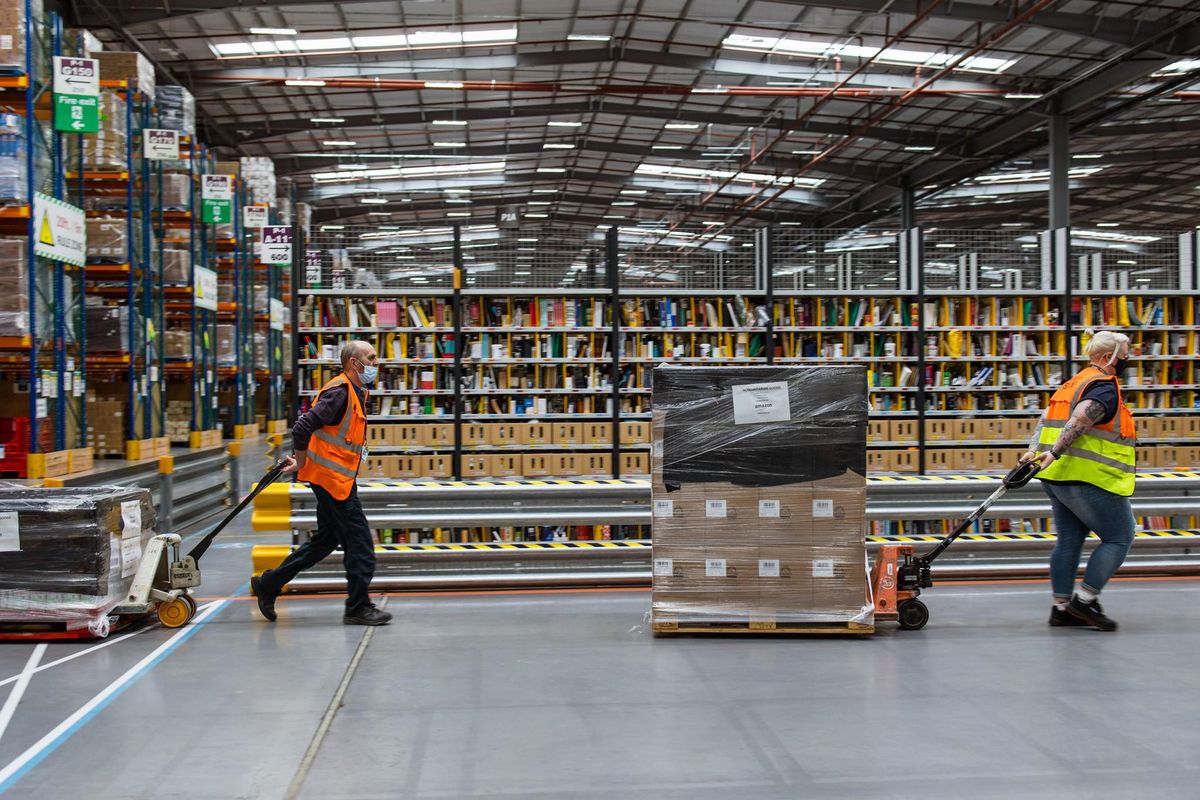 Plans for an Amazon warehouse in Round Rock—a $250 million project slated to be a large distribution center—are on hold.
This comes just after the tech giant had its worst financial quarter in seven years.
The details:
Late last year, it announced an expansion at the Domain adding 2,000 more corporate and tech jobs.
Amazon still owns the site in Round Rock. Plans for it are unclear.
Early this week, the Wall Street Journal reported that Amazon is aiming to scrap warehouse space as it faces a slowdown in its e-commerce operations.
Part of that effort involves exploring the possibility of ending or renegotiating leases with outside warehouse owners. Another aspect is a plan to sublease warehouse space.
"It allows us to relieve the financial obligations associated with an existing building that no longer meets our needs," an Amazon spokeswoman told the Wall Street Journal. "Subleasing is something many established corporations do to help manage their real estate portfolio."