Get connected with our daily update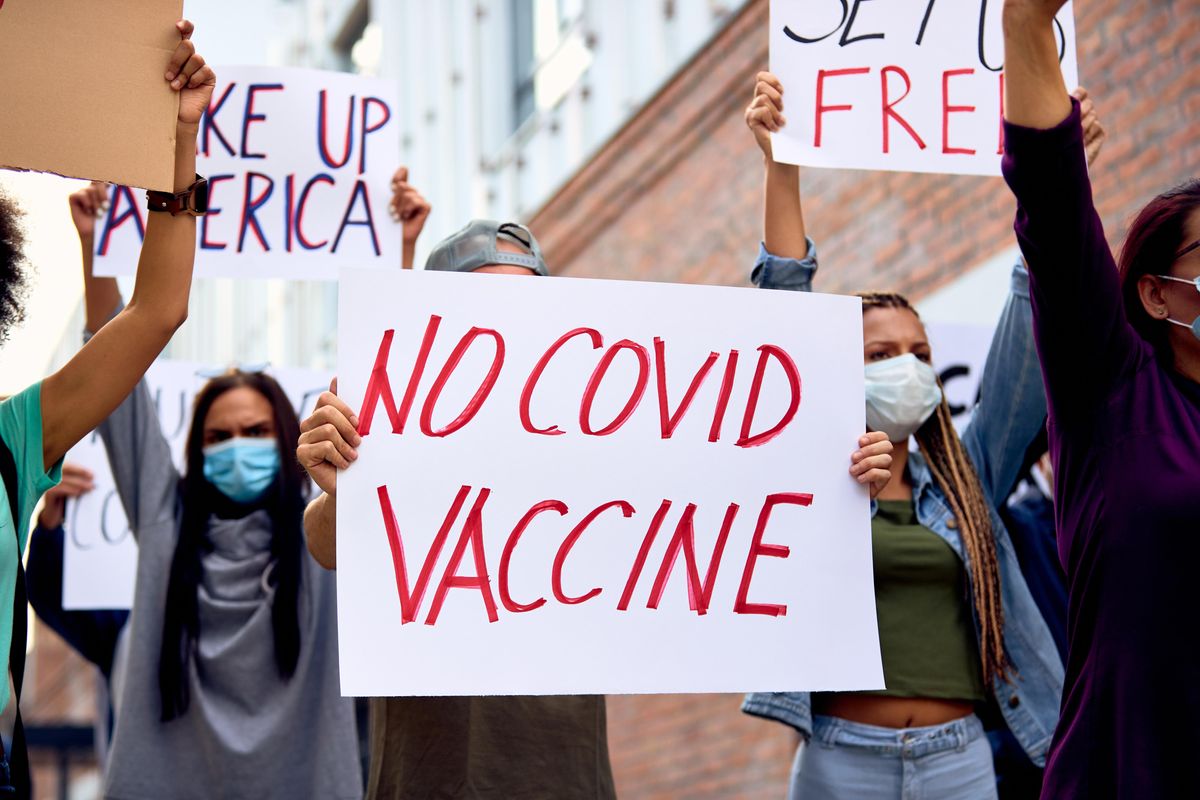 As the COVID-19 vaccine becomes more widely available, public health experts are concerned about vaccine hesitancy, which they say could undermine efforts to achieve herd immunity and leave individuals vulnerable to the disease. Austonia spoke with three vaccine skeptics to learn more about their reasons for opting out.
---
A calculated risk
Jocelyn Windsor, 63, is a retired nurse who lives in Cedar Park and has chosen not to get a COVID vaccine. "I try to take care of myself so that my own immune system can handle most things," she told Austonia.
Windsor says she is overweight but otherwise in good health; regularly washes her hands and practices natural medicine. She would prefer not to have to wear a mask or social distance. And she has concerns about the vaccine. The CDC's evolving guidance on what recipients can do safely has undermined her confidence in their recommendations, and she worries about possible long-term side effects. "We truly do not know what the end game is going to look like with this," she said. "I'm just praying that we don't all die."
Windsor finds it hard to find information that supports her point of view, shunning the CDC and the World Health Organization in the favor of YouTube channels, like those of David Martin, a financial analyst and self-help entrepreneur who has pushed some pandemic-related conspiracy theories; Dr. Joseph Mercola, who has promoted supplements as an alternative to vaccinations; and Dr. Simone Gold, who founded the pro-hydroxychloroquine, anti-vaccine group America's Frontline Doctors and was arrested after participating in the Capitol insurrection on Jan. 6.
Windsor also acknowledges the pandemic and the higher risk it poses for some demographics. "The nurse in me, seeing what happened this last year with (more than) 500,000 dead Americans and listening to some of the horror stories, I can see where someone who is not in the best of health should really decide for themselves what kind of risk they're going to take," she said. But for her the risk of COVID is preferable to the risk of a vaccine against it. "If COVID takes me out, at least I'll go out without a mask," she said.
A loudening concern
Del Bigtree, a former television producer and founder of the Austin-based, anti-vaccine Informed Consent Action Network, said these concerns are increasingly common and have been exacerbated by Operation Warp Speed, the public-private partnership initiated by former President Donald Trump last May to accelerate the vaccine rollout. "This COVID pandemic has really made (vaccine hesitancy) grow exponentially because, prior to this, no one asked the appropriate questions," he said.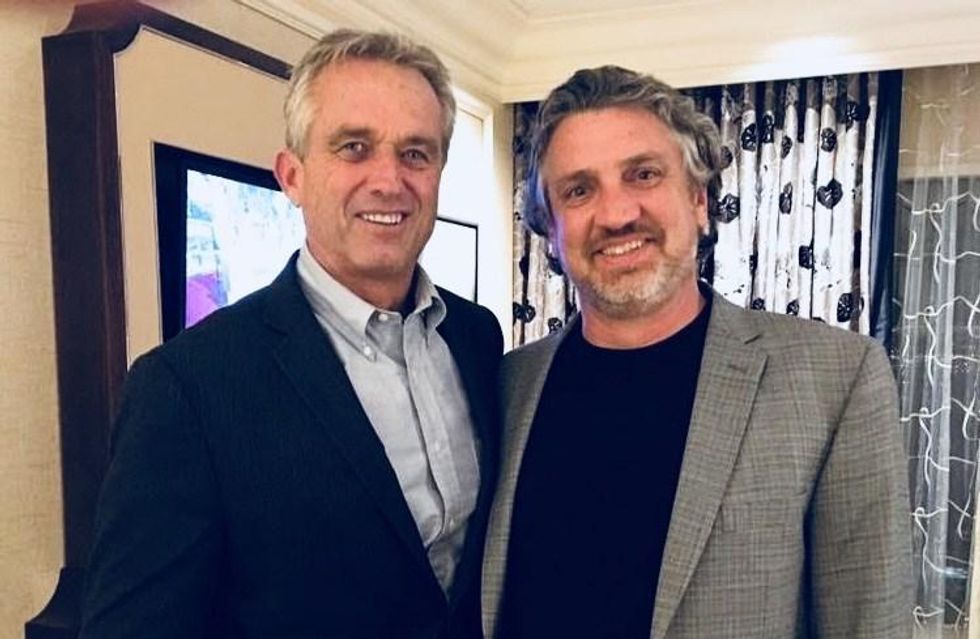 Robert F. Kennedy, Jr., left, who was barred from Instagram for spreading vaccine misinformation, represented ICAN founder Del Bigtree in a 2018 lawsuit against the U.S. Department of Health and Human Services. (ICAN)
Bigtree has a litany of concerns about vaccine safety, but his number-one is legal immunity granted by the federal government to some pharmaceutical companies that develop vaccines. Former Health and Human Services Alex Azar invoked the Public Readiness and Emergency Preparedness Act last February, which protects companies such as Pfizer, Moderna and Johnson & Johnson from vaccine injury lawsuits through 2024.

Pharmaceutical companies are out to make money, Bigtree said, citing the Oxycontin-fueled opioid crisis and the thousands of lawsuits filed against Johnson & Johnson, whose baby powder was sometimes tainted with carcinogenic asbestos. He argues that, if the federal government waives liability and is also responsible for ensuring product safety, then neither the companies nor the government are incentivized to address vaccine injuries. "It's literally like a murder case where the murderer is doing the forensics," he said.
A slippery slope
Rusty Parker, 61, lives in Georgetown and owns a managing consulting business. He is a Republican who has opted out of the vaccine for a variety of reasons, including his distrust in the government; the CDC's changing messages, including its recently conflicting guidance on whether people who are vaccinated can travel safely; and what he views as the very low statistical probability that he will contract COVID and die from it.
"Another factor in my questioning in the validity of universal vaccinations for all Americans is when I see Gov. Gavin Newsom of California saying there should be no gathering, and then he's at a restaurant at a long table," Parker said, referring to Newsom's widely criticized Nov. 6 outing to the French Laundry for a birthday party.
Like Windsor, Parker is not opposed to people choosing to get the vaccine if they are in a high-risk group. His father is 83 and has comorbidities that make his immune system more susceptible to COVID. "I'm glad he got both shots," he said.
But Parker worries about what he sees as federal overreach during the pandemic, from shutting down certain businesses temporarily to the prospect of vaccine passports, which Texas Gov. Greg Abbott prohibited state agencies from issuing.

When asked what his worst fear is, Parker says, "Martial law." He acknowledges that the words feel strange coming out of his mouth, but he is scared of what's to come. "I have dwindling confidence that over the next several years our freedoms will increase."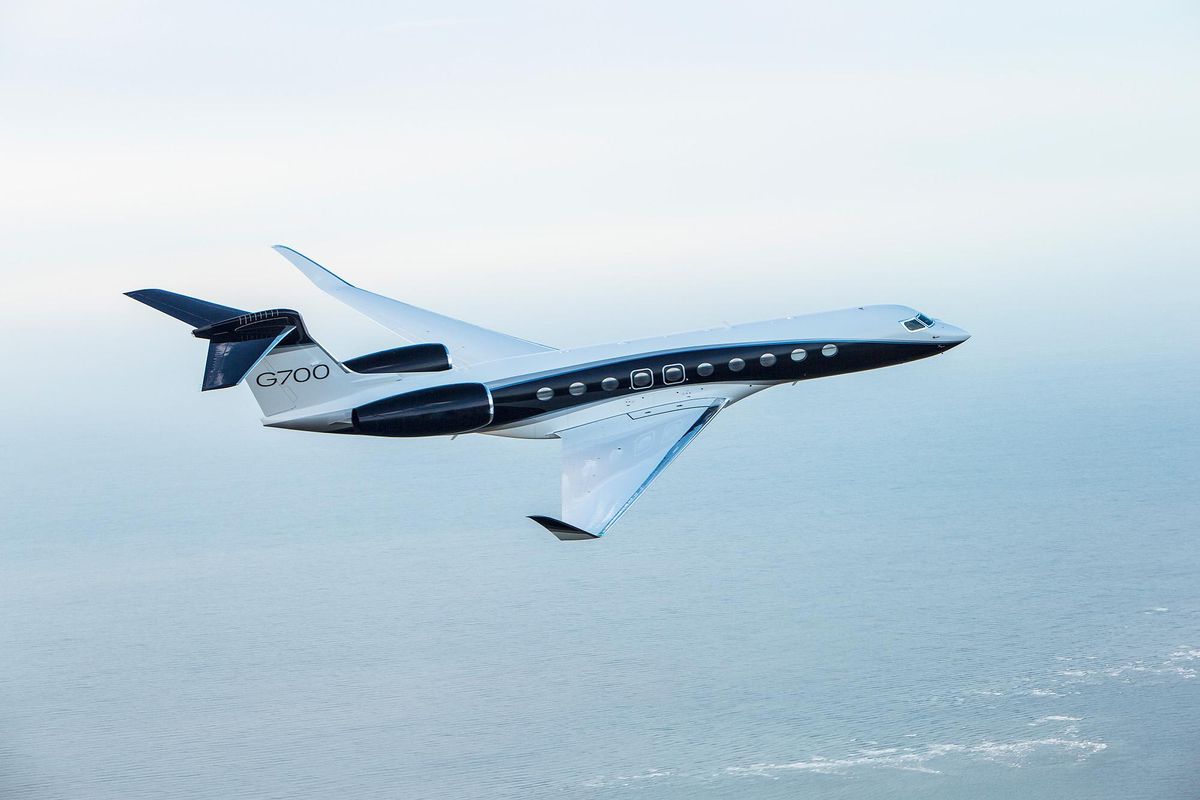 Elon Musk has placed an order for a new, top-of-the-line private jet: a Gulfstream G700, Austonia has learned. Delivery is expected in early 2023.
Billed as offering "the most spacious cabin in history," the aircraft seats 19 and soars above the rest of us at up to 51,000 feet. Base price: $78 million.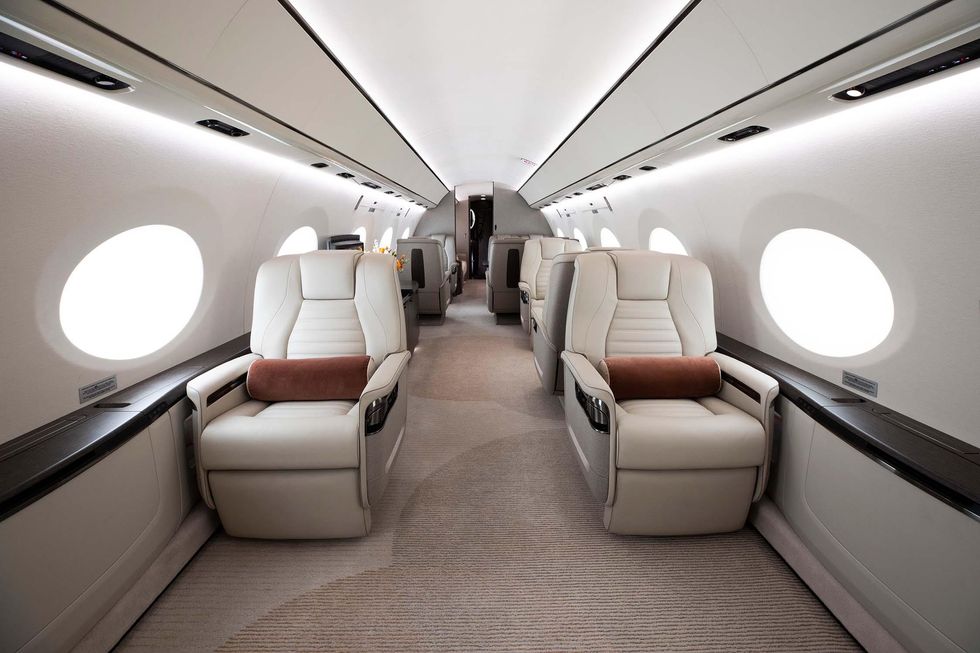 The Gulfstream G700 was awarded the 2022 International Yacht & Aviation Award for excellence in cabin design this year. (Gulfstream)
According to the Gulfstream website, the G700 can fly up to 7,500 nautical miles without refueling, enough range to fly nonstop from Austin to Hong Kong. Powered by two Rolls-Royce engines, it has its own Wi-Fi system, 20 oval windows measuring 28" x 21", and two lavatories.
The sweet new ride will replace his current top-of-line private jet: a 2015 Gulfstream G650, the aircraft that has been made somewhat famous by the automated @elonjet Twitter account, which tracks and reports his personal aircraft's movements using public data.
Musk has repeatedly championed "free speech" as a guiding ethic in his planned purchase of Twitter. Last December, Musk offered the teenager who built the @elonjet tracker $50,000 to shut it down, citing security concerns. It's still up.
According to the @elonjet account, Musk's jet last traveled to Austin, where it's been since June 23. The associated data says that his flight to Austin burned $2,573 worth of aviation fuel and discharged 4 tons of carbon dioxide.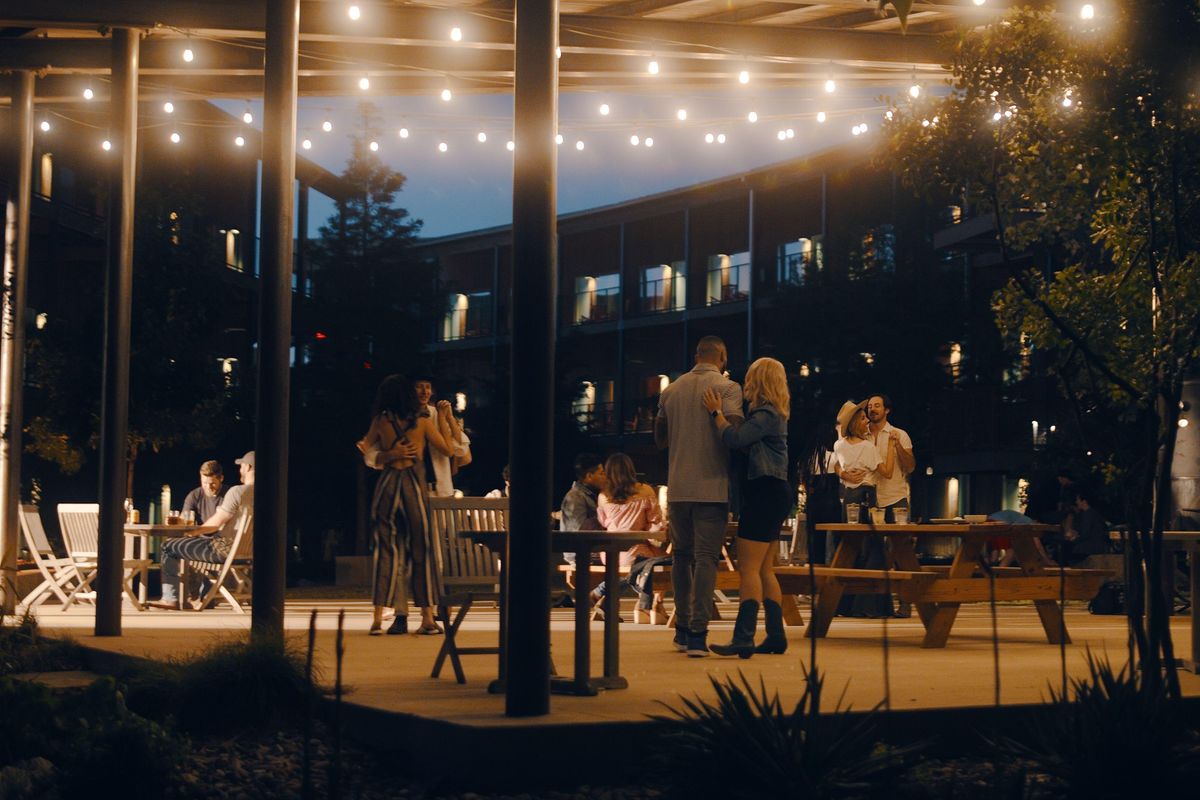 Live music and beer? Say no more. With a location in Austin, and others throughout Texas, the court hotels by the Valencia Hotel Group have a new offering for weekend stays: Live Music & Longnecks.
Enjoy live music all weekend long and check out the hotels' state-of-the-art amenities between sets. Make a splash in the pool, enjoy outdoor fire pits, or challenge your friends in a yard game while enjoying a weekend full of live music! Did we mention the package includes deluxe accommodations and a bucket of beer? Oh, and if you needed more convincing, this pet-friendly hotel means the whole family can join in on the fun.
The hotels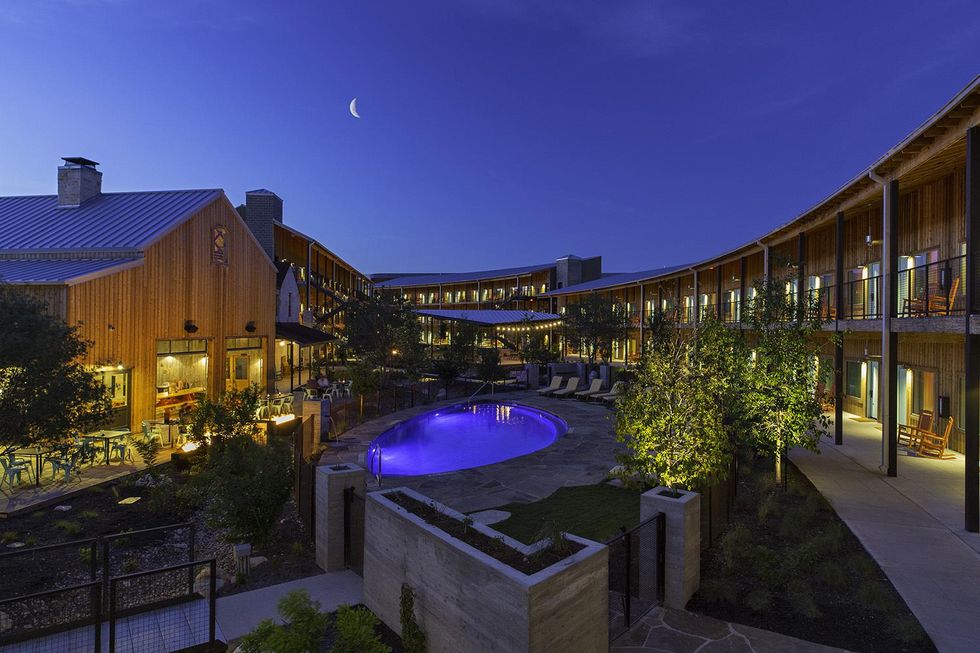 Explore any of the Court Hotels by Valencia Hotel Group for a memorable escape. Each property offers a unique experience remnant of yesteryear but with all of the modern amenities that make for a fun and comfortable stay. With acres of landscaped courtyards, relax and unwind in an outdoor environment perfect for doing everything or absolutely nothing at all. With locations in Austin, College Station, Irving, and Lubbock your urban retreat has never been so close.
The music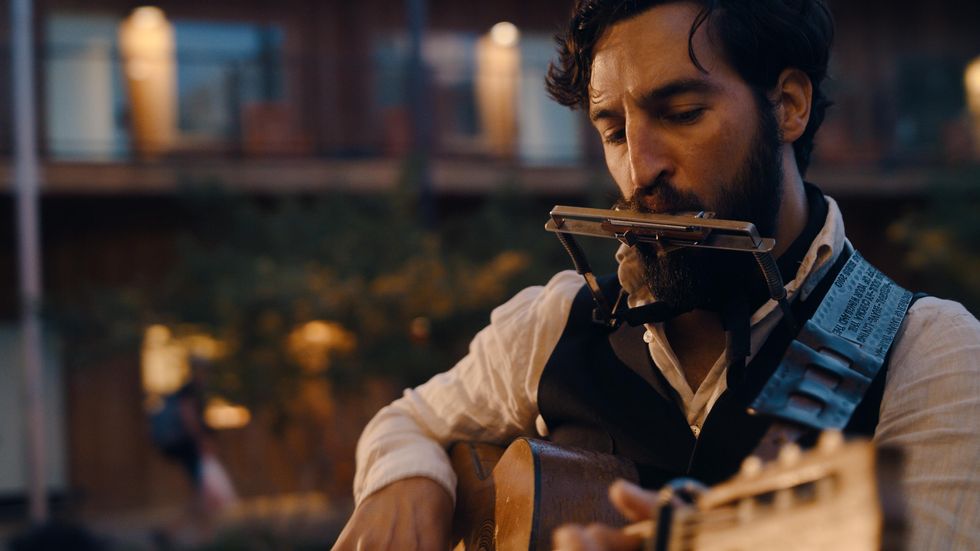 Locals and travelers alike are invited to enjoy the deep roots of Texas music all summer long with a robust lineup of live performances. From the banks of the San Antonio Riverwalk to Irving's manicured streets, Valencia's hotels are a place to gather and reconnect, offering uniquely Texan settings for the weekly performances.
"We're proud of the community we've fostered among Texas musicians and the many rising stars who perform at our properties," says Amy Trench, corporate director of brand marketing & PR for Valencia Hotel Group.
In Austin, you can catch good ol' fashioned Texas country by Drew Moreland and Clayton Gardner, bluegrass by Reagan Quinn, and much, much more.
With unique programming at each of Valencia's properties, there's something for everyone to enjoy all summer long.
The perks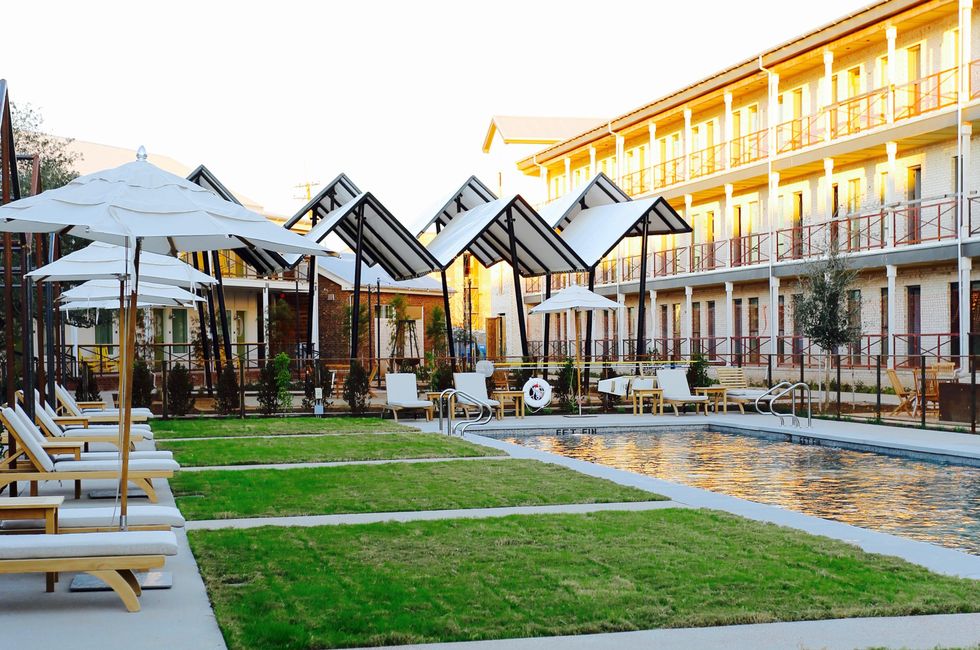 If you're a Valencia Hotel Group Rewards member, the perks are plentiful. Enjoy up to 10% off the Best Available Rate, and for a limited time, members can save up to 15% off a stay of 2 nights or more, for select stays in 2022.
But that's really just the beginning. At select locations, you can enjoy discounts on weeknight stays, a complimentary third night, or curated packages for a romantic getaway or a night of watching the Verde at Q2 Stadium. You'll also find special rates for AAA and AARP Members, educators, and front-line heroes including military, law enforcement, fire, and rescue workers.