Get connected with our daily update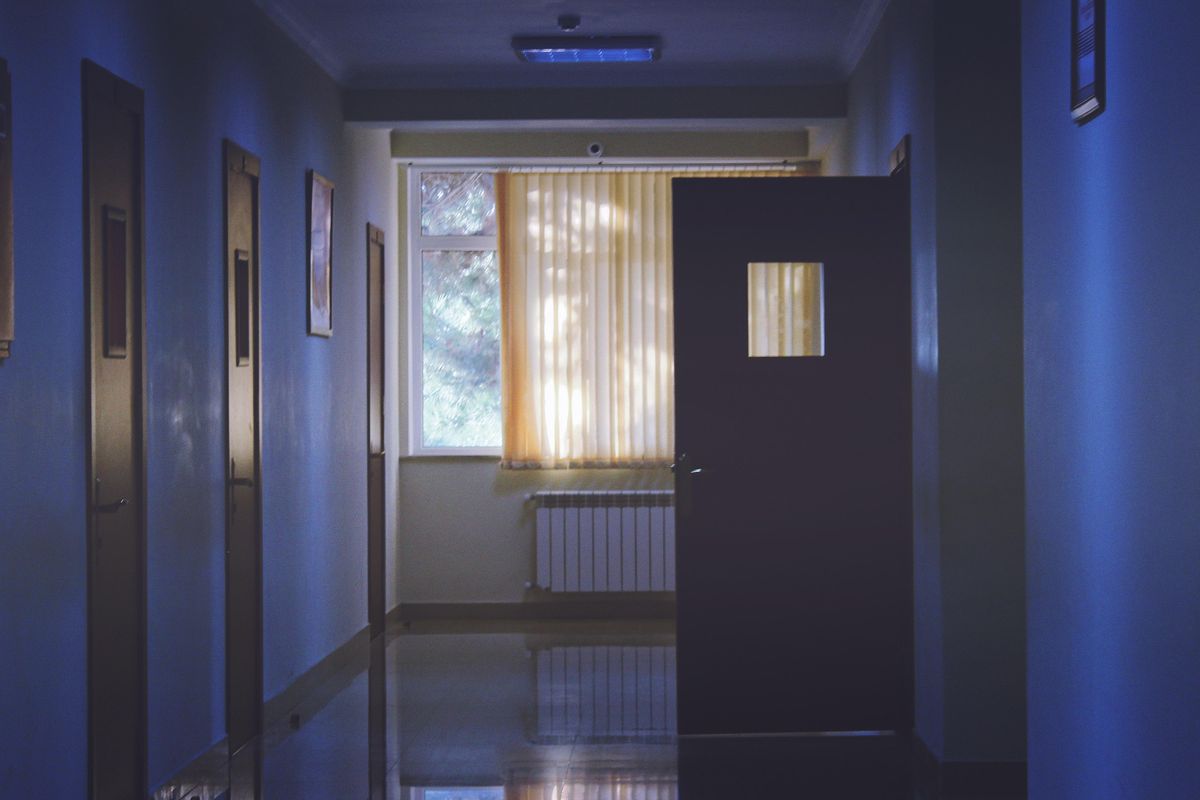 Justin, 53, owns a rental business in Austin and suspects he contracted COVID-19 after hosting a boat party on Lake Travis last June. One of his guests had recently come down with symptoms, and he later developed pneumonia. "I was pretty sick," he told Austonia.
Although Justin, who asked that his last name be withheld for privacy reasons, believes, "COVID is real, obviously," he is opposed to vaccines. The COVID vaccines, in particular, concern him because of their emergency use status and the possibility that recipients can still get sick. "(I'm) sure as hell not going to put that in my body," he said, adding that he likely has natural immunity and rarely gets sick.
---
When the U.S. Food and Drug Administration and Centers for Disease Control and Prevention issued new guidance to pause use of the Johnson & Johnson vaccine out of an abundance of caution, Justin felt like it was an inevitability. "I'm just not surprised," he said.
As vaccine eligibility has widened to all Texas adults and in the wake of the pause on Johnson & Johnson vaccine distribution, public health experts are focused on a new challenge: vaccine hesitancy. Local physicians are also working on the front lines to address their patients' concerns about the vaccine, which may be based on misinformation or political ideology, and could thwart efforts to achieve herd immunity.
A changing tide
Vaccine demand in the Austin area has remained strong in comparison to other Texas counties. But local physicians are encountering patients who are skeptical about, or downright opposed to, the vaccine.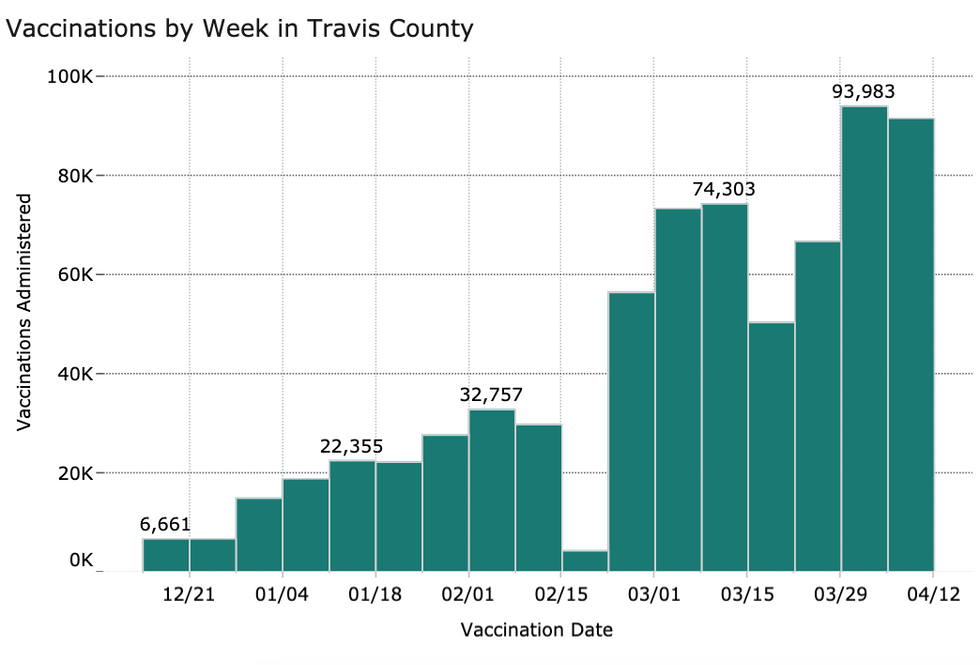 Demand for the COVID-19 vaccine in Travis County has generally increased. (Texas Department of State Health Services)
Dr. James Marroquin, an internal medicine doctor at Capital Medical Clinic on West 38th Street, initially couldn't keep up with vaccine demand. Now he sees the occasional hesitant patient once every two or three days. (His daily patient load is around 15 to 20.)

In most cases, this hesitancy is fueled by political ideology. "I think it all kind of goes along with lack of trust in institutions," Marroquin said, citing his patients' concerns of government overreach and the defeat of former President Donald Trump. This tracks with February polling data from the University of Texas/Texas Tribune, which found 59% of Texas Republicans were either reluctant to get the vaccine or would refuse it outright.
If his patient is open to a conversation, Marroquin focuses on personal stories about how difficult it has been to see patients hospitalized with or die of COVID and how he and his wife feel so much more comfortable going out to dinner now that they are vaccinated. "Facts do not change people's minds," he said.
An ongoing conversation
This doctor-patient relationship may be key to addressing the issue. Dr. David Lakey, vice chancellor of health affairs at the University of Texas System and a member of the Texas COVID-19 Expert Vaccine Allocation Panel, anticipates that as the rollout continues, allocations will shift from hubs and large clinics to private practices and pharmacies, where patients may have a trusted doctor or pharmacist with whom they feel comfortable raising concerns.
Vaccine hesitancy is nothing new for family medicine physicians such as Dr. Puja Uppal, chief medical officer of Think Healthy, a podcast aimed at improving health literacy and equity. She tries to address misinformation patients may have come across head-on over the course of successive appointments.

A common concern is the CDC's evolving guidance regarding masking and what vaccine recipients can do safely, potential side effects and the newness of the vaccine. In such cases, Uppal stresses that the foundation of good medicine is adapting as new information becomes available. "If your actions don't change with new data, then that's not science," she said.
Another concern is the newness of the COVID vaccines, which were distributed quickly compared to the typical timeline but rely on mRNA and vector-based platforms that have been developed and tested for other diseases, including SARS, Ebola and Zika.
The federal government recommended the Johnson & Johnson pause on Tuesday after six recipients—out of more than 7.2 million—reported blood clots. Public health experts see the guidance as a double-edged sword: on the one hand, the pause is proof of an effective and transparent oversight process; on the other, it could exacerbate vaccine hesitancy. "It's a very hard thing to message, and it can put further doubt in people's minds," Dr. Steve Schrantz, an assistant professor of medicine at the University of Chicago who specializes in infectious disease, told NBC News.
Uppal tries to provide her hesitant patients with data: "Something that I say that patients are actually really appreciative of is that we all know that over 500,000 people have died from COVID (in the U.S.)," she said. "We don't know of a single patient who has died from the vaccine."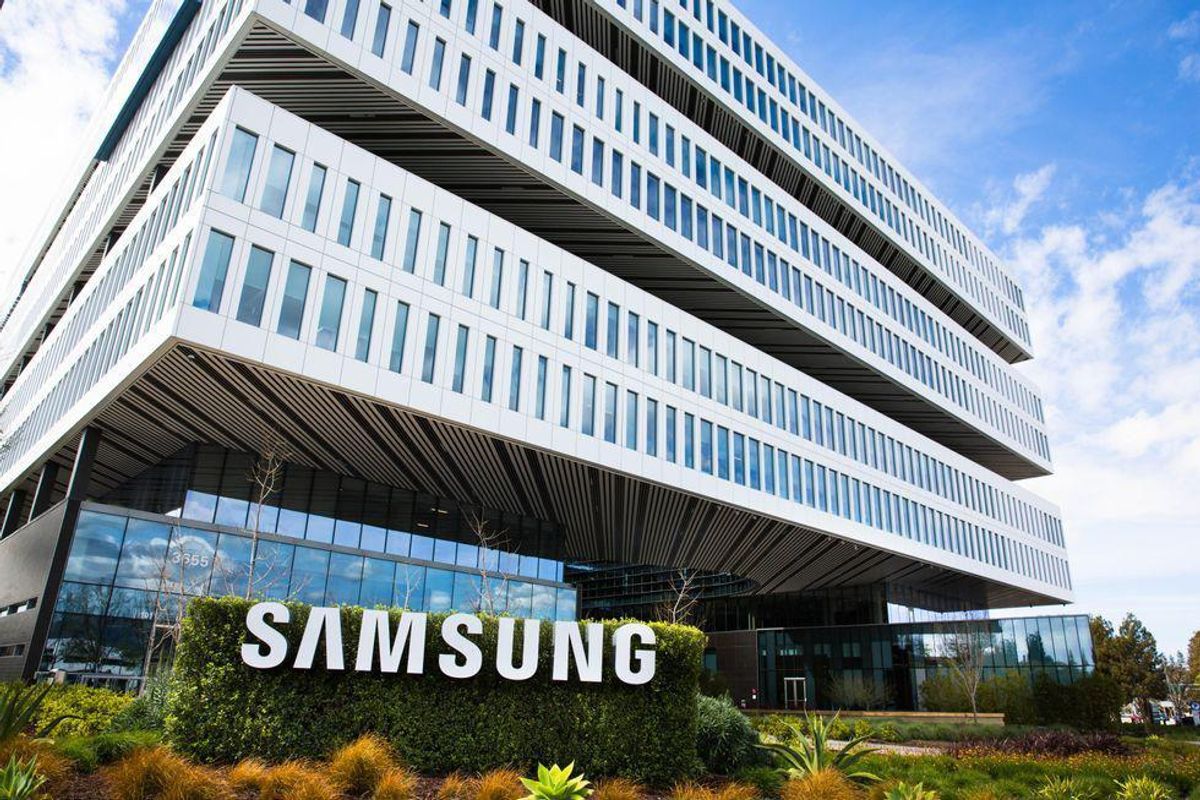 Samsung might soon be making more moves in the Austin metro.
The tech giant, which made waves as it announced plans to build a $17 billion chip plant in Taylor in late 2021, might be looking to expand in the Northeast Austin area, according to an Austin Business Journal report.
ABJ said the South Korean company is seeking more tax breaks from nearby Taylor and Manor school districts. The company filed documents requesting Chapter 313 incentives related to the breaks Saturday, and ABJ said each district will review the requests separately on Tuesday.
"While we do not have specific plans to build at this time, the Chapter 313 application process is part of our long-term planning to evaluate the viability of potentially building additional fabrication plants in the U.S.," Samsung Austin Semiconductor LLC.'s director of communications, Michele Glaze, told the ABJ.
But Samsung has made headlines for more than just the $17 billion plant: In early 2022, the company caught heat for two separate spills of millions of gallons of wastewater into tributaries near its semiconductor plant.
While no expansion is promised, ABJ speculates that expansions could occur at the 1,200 acre planned Taylor factory or near the chipmaking factory on Austin's East Parmer Lane. Both expansions could bring even more revenue and job opportunities to Samsung's Texas home.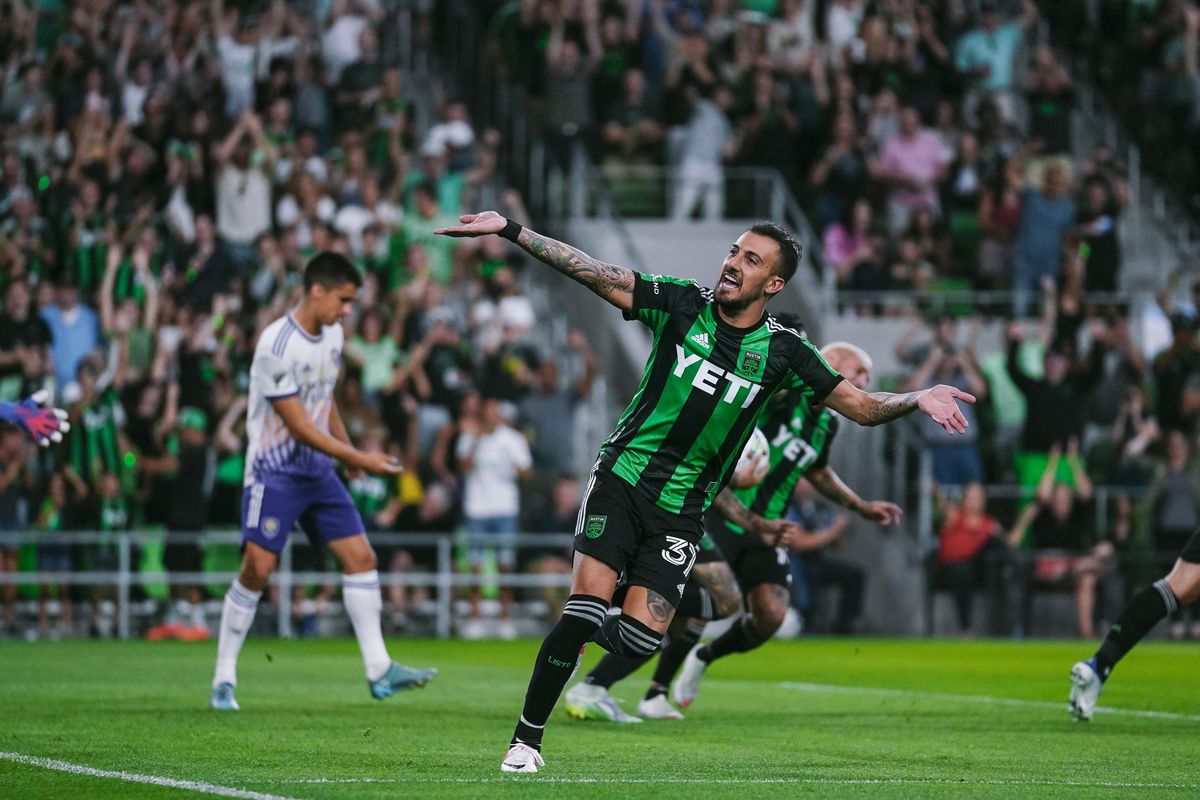 A first minute error gave Austin FC an early setback, but with the help of two red cards and two second-half goals, the Verde and Black still forced a last-minute tie in a messy home battle against Orlando City SC Sunday night.
With the 2-2 draw, Austin dropped from No. 1 in the MLS West conference but still earned a point in the standings thanks to a penalty kick goal from Sebastian Driussi and a breakthrough shot from striker Moussa Djitte, who scored his first goal with the club in the final minute of play.
Here are the top three takeaways from the match: