Get connected with our daily update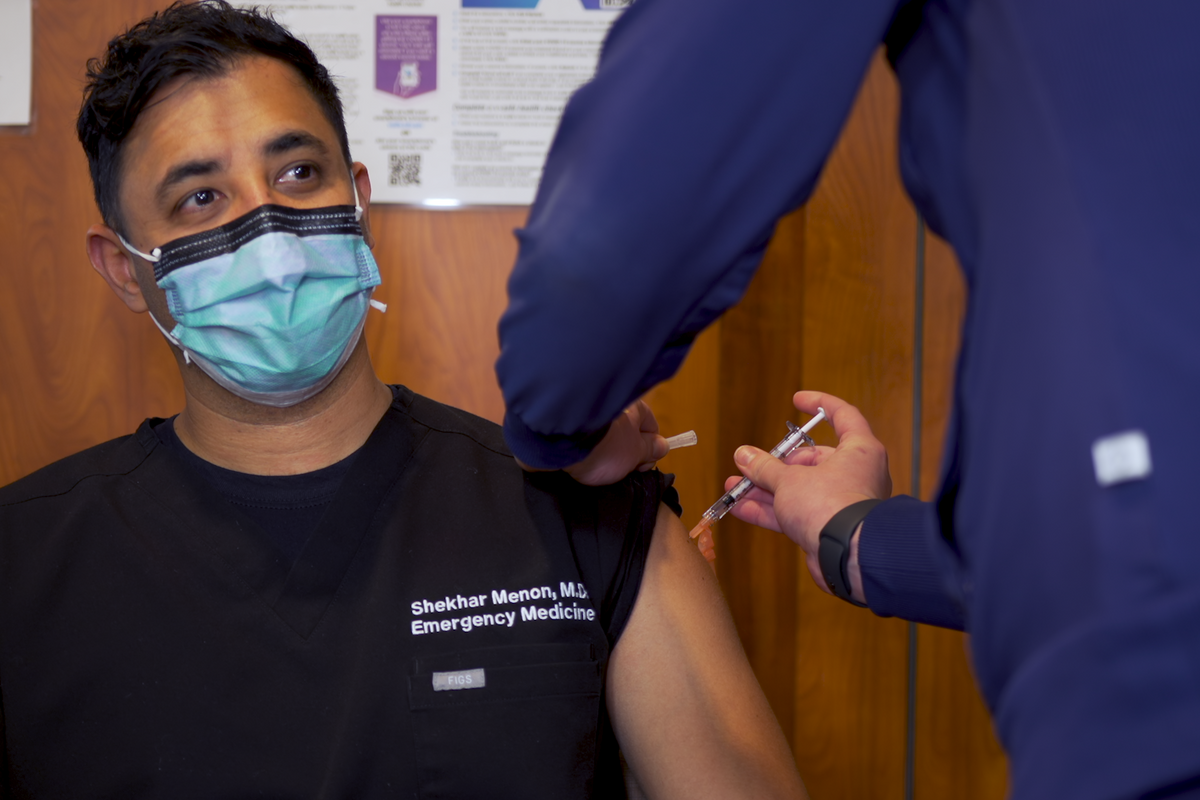 (Ascension Seton)
Halfway through the fifth week of the vaccine rollout in Texas, eligible Austin residents continue to report long waitlists, line cutters and confusion as they try to access shots.
Here are answers to some of your most pressing questions at this stage.
---
1. Austin Public Health debuted a pre-registration portal for its supply for 12,000 COVID vaccines on Wednesday. Are they any spots left? 
Probably not.
APH debuted a pre-registration portal for its remaining doses on Wednesday morning. By 11 a.m., more than 20,000 residents had signed up for appointments, far outnumbering the number of available doses. And the portal was experiencing technical issues because of high demand.
APH is a safety net provider and focused on distributing its vaccine supply to the area's most vulnerable residents, including those who are uninsured, who live in poverty and who lack access to transportation as well as communities of color, which have been disproportionately impacted by the pandemic. APH encourages people with private insurance to contact their primary care provider about being vaccinated.
The Texas Department of State Health Services allocated 12,000 doses to APH as part of this week's allocation. By Tuesday, APH had administered around 4,000 of those doses to individuals in group 1A, which includes frontline healthcare workers, long-term care facility residents and first responders, and some in group 1B, which includes people 65 years of age and older and those with a chronic medical condition.
Until the state distributes more doses to APH, those on the waitlist will have to be patient, local public health officials said.
2. How is APH ensuring that those getting vaccinated are eligible members of the priority groups? 
APH is relying on residents to determine their own eligibility for the vaccine at this stage and to be truthful in their pursuit of a shot.
"We can't check a blood sugar (level) on someone to prove that they have diabetes," EMS System Deputy Medical Director Dr. Jason Pickett said.
Local public health officials pleaded with the public to respect the priority groups and not jump ahead in the line.
"We're asking people to follow the rules and follow the strategy," APH Chief Epidemiologist Janet Pichette said.
3. Where else can I get vaccinated in Austin?
In addition to APH, seven local providers are offering updates or waitlists for future allotments. But generally most facilities that have received vaccines from the state, at this stage, have already administered them or have reserved any remaining doses for existing high-priority patients.
4. Austin residents are posting on social media about getting vaccinated even though they are not eligible members of priority groups. Is this happening? 
Yes.
Last week, Austin Regional Clinic confirmed that it had administered a "handful" of vaccine doses to people who were not members of the priority groups. To prevent this from happening, ARC now requires an appointment.
On Tuesday, APH vaccinated some individuals who were not members of the priority groups and, having heard about the distribution event from friends or through social media, showed up. The department vaccinated them to avoid wasting doses and "as a common courtesy," Director Stephanie Hayden said.
As a result, APH will no longer administer vaccines to individuals without an appointment. "This is a message for anyone who is going to show up there today anticipating they will get a vaccine."
Despite these safeguards, there will likely continue to be individuals who are able to cut the line, so to speak, during the vaccine rollout.
"The absolute priority for every vaccine provider is: Don't waste vaccine," Austin-Travis County Interim Health Authority Dr. Mark Escott said, adding that there will continue to be small numbers of non-priority individuals who are able to access shots. "I think we have to have some forgiveness for groups that are trying to do the right thing."
5. What are the next steps in the statewide vaccine rollout? 
Vaccine providers, such as APH, hospitals, clinics and pharmacies, rely on allocations from the state.
DSHS expects its allocation supply to increase starting next week. Up until now, the state has been required to set aside a certain number of doses for long-term care facilities. With this obligation fulfilled—and more than 7,000 long-term care residents vaccinated at more than 40 area facilities—DSHS anticipates it will have about 121,000 more doses to distribute across the state next week.
For those counting, this represents about a 60% increase over the number of vaccines distributed statewide this week.
The state has also shifted its vaccine distribution strategy to focus on large-scale hubs, as opposed to smaller facilities, such as private practices and freestanding ERs. APH was the only facility in Travis County to receive an allocation this week, and local public health officials say they are prepared to set up mass distribution events, including drive-thrus, as more vaccine becomes available.
Twenty-two H-E-B pharmacies in Travis County have received vaccine allocations so far, although the San Antonio-based grocery chain is no longer accepting appointments. Once the state allocates more doses, however, it could administer as many as 4,000 doses each day, Escott said.
6. Are public health officials concerned about people opting out of getting vaccinated? 
Yes.
"We do have substantial concerns about that," Pickett said, citing misinformation and conspiracy theories that are being spread on social media and contributing to vaccine hesitancy among Austin residents.
He referred those with questions about the vaccine to seek out accurate information from sites such as APH's and the Centers for Disease Control and Prevention's.
"I understand there is a lot of concern about the vaccine," he said. "What I can say is that the negative effects of the virus itself are far worse than the negative effects of vaccine that we've seen.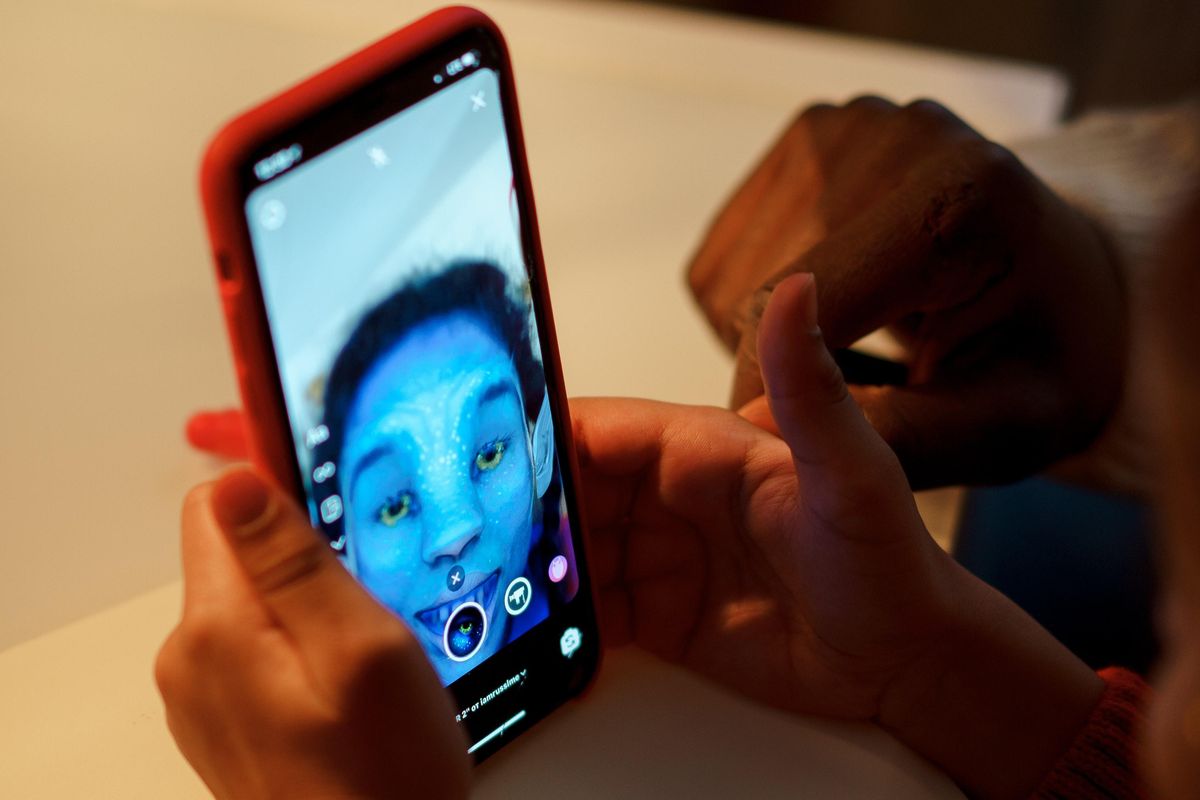 Some of your favorite Instagram filters can't be used in Texas anymore and Austinites are sounding off on social media.
Meta, Facebook and Instagram's parent company, announced on Wednesday that certain filters would no longer be available in Texas.
The change is a result of Texas Attorney General Ken Paxton's lawsuit against Meta, alleging the company uses facial recognition technology that violates laws in Texas. A release from Meta says it stopped using facial recognition tech in November 2021 and denies Paxton's allegations.
Some Austinites bemoaned the shift, saying some of their favorite filters were now unavailable.
But more often than not, locals joked about the ban.
And some in-between chose to show off some natural beauty.
Finally, some are trying to cash in on the opportunity.
Meta said it plans to create an opt-in system for both Texas and Illinois residents, who are facing the same issues.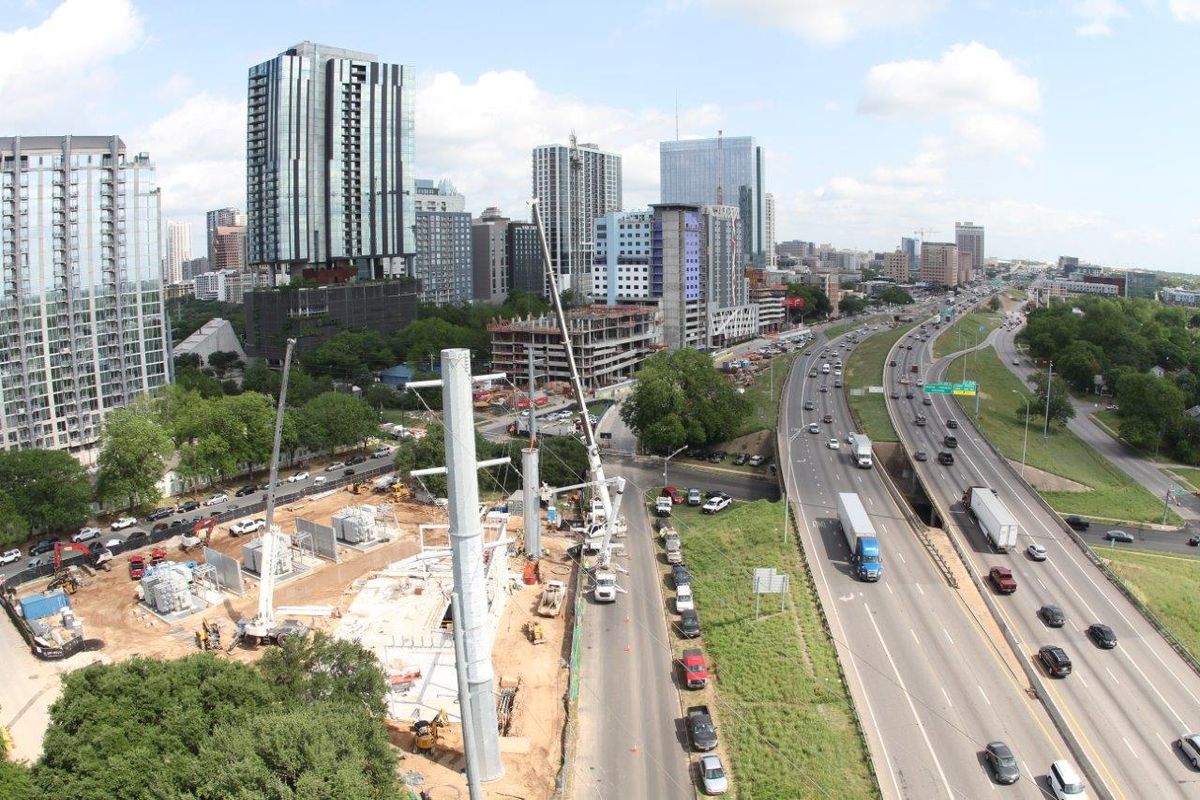 Power demand is forecast to push within 600 megawatts of the Electric Reliability Council of Texas' capacity Friday afternoon as a record month of heat continues.

Demand for the statewide power grid hit over 65,000 Mw at 5 p.m., just under the capacity the grid can handle. ERCOT announced approximately 2,900 Mw of power was lost on Friday due to six power generation facilities tripping offline. At 5 p.m. it said all reserve generation resources available are operating. Texans have been asked to conserve energy.
Inbox: ERCOT says "six power generation facilities tripped offline resulting in the loss of approximately 2,900 MW of electricity. At this time, all reserve generation resources available are operating." Asks Texans to conserve power... pic.twitter.com/g6LxJlHlop
— Forrest Wilder (@Forrest4Trees) May 13, 2022
As the power grid threatens to buckle under the weight of consumers, record-breaking heat continues to push up demand. Austin is currently in the hottest May on record, with temperatures averaging at 82 degrees—eight degrees higher than average—at Austin's Camp Mabry.

And Austin is expected to have another triple-digit onslaught next week, with temperatures peaking at highs of 100 degrees Friday and Saturday. As a result, demand could peak Monday, with forecast demand expected to reach a May record of 70,758 Mw. The previous record was 67,265 in 2018, while ERCOT's all-time high was 74,820 Mw in August 2019.
While ERCOT has not yet seen a heat surge reminiscent of 2021's Winter Storm Uri, power outage woes became all too real for around 3,600 southeast Austinites Saturday as Austin Energy put on a last-resort power pause from around 3:30 to 7:30 p.m.
The outage was a culmination of many factors—from near-100 degree heat to unfortunately-timed maintenance checks and growth in the Bluff Springs area. The result was an overheating circuit that needed relief fast.
"It was related to high usage overloading one circuit at a time when some of our infrastructure was still undergoing maintenance in preparation for the months to come," Austin Energy spokesperson Matt Mitchell told Austonia. "So it was a very unique set of circumstances that we do not see repeating itself."
Mitchell said that all seasonal maintenance is complete and that Austin Energy will open a new power substation in Bluff Springs this June. The organization also said the issue had nothing to do with ERCOT, which released a statement assuring consumers that power was not threatened during that time.
ERCOT also told Austonia before 5 p.m. that it "projects there will be sufficient generation to meet demand for electricity" on Friday. It then informed the public about the energy loss due to a power trip.