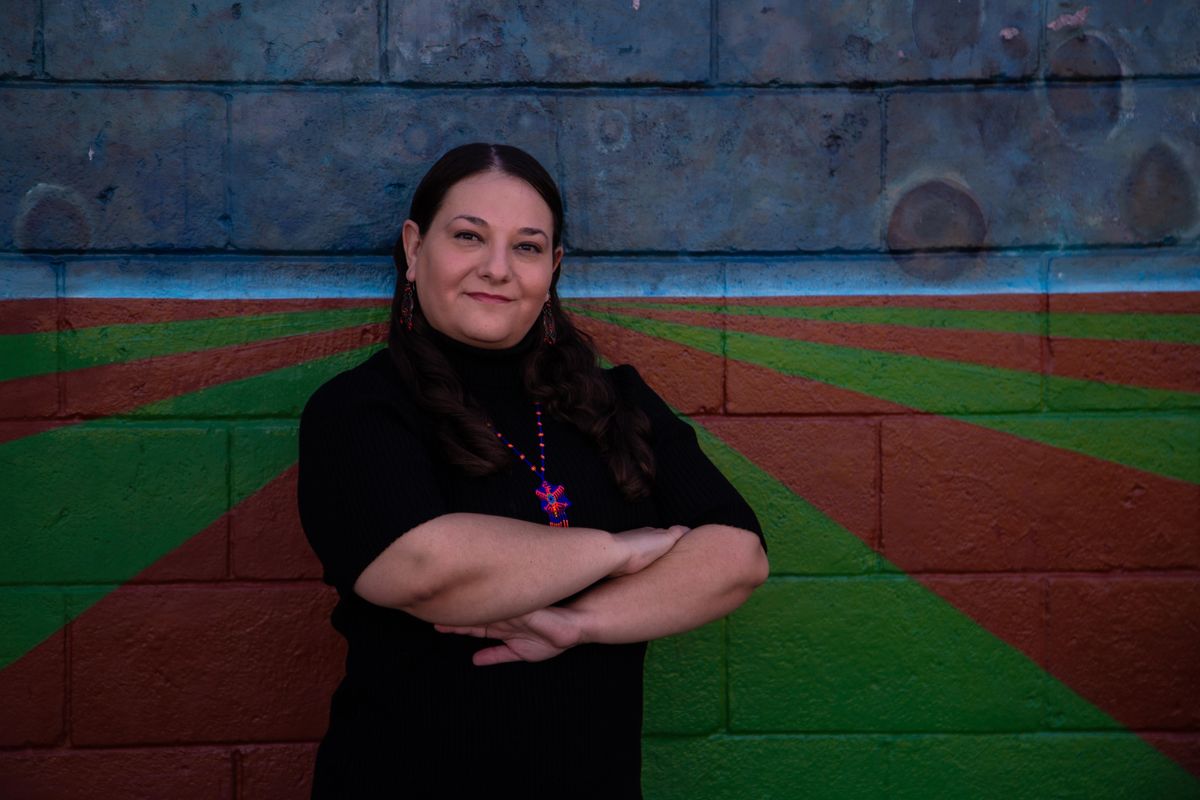 (Christa McWhirter/Austonia)
Growing up along the South Texas border, Nancy Flores, the daughter of two Mexican immigrants, made it her mission to uplift the voices of Latinos "a long time ago."
---
As a journalist for 17 years, most recently writing for The Austin American-Statesman, she says she'd try to always represent Latinos in her coverage. This year, her mission takes a new step with the relaunch of Austin Vida.
Austin Vida, a former music site that catered to Latinos in Austin, is coming back with a brand new team behind it and Flores at the helm as editor and publisher. The organization had previously been running since 2009 before ending online publishing five years ago. In the organization's resurgence, the digital newsletter relaunched last month, while the website relaunch will take place later this year on an unannounced date.
Between movements against racial injustice and Latinos disproportionately affected by COVID-19, Flores said this is exactly the right time to bring the publication back.
"Publications like Austin Vida need to exist, especially during this time," Flores said. "It was the perfect time to reimagine what (Austin Vida) could be for the future; and what it could be moving forward for another generation of Latinos in Austin, making sure they are seen and they feel heard."
In a growing city where Hispanics make up 34% of the population, there is a lack of English publications currently operating that directly speaks to the Latino experience. Flores says she hopes to fill the gap for Latinos who aren't seeing themselves in the mainstream media, who may not speak Spanish, who are second and third generation and various other circumstances because each Latino experience is different.
After almost three years living in Austin, Eli Rodriguez says he sometimes feels alienated in the city. Rodriguez lived in Puerto Rico for 26 years before moving to Detroit and then Austin.

"It feels like some Latino subcultures here in Austin are underrepresented," Rodriguez said. "Whenever I read or hear the news, a lot of us can't relate to it. I think I'd like to see or read a publication that sounds like us."
In its heyday, Austin Vida was that publication for Flores. She remembers reading Austin Vida as a young Latina and feeling like she was seen, so it was important for her to do this relaunch.
Flores said, "I don't ever want Latinos in Austin to feel like they don't belong because not only do they absolutely belong, but our stories are a big part of what makes Austin special."
Until the relaunch of first the site, the new organization is focusing on feedback from the community. Since November, it has been publishing event guides, promoting cultural awareness in the community as a start.
The organization has already received community support from the Greater Austin Hispanic Chamber of Commerce. It started spreading the word about the organization on social media and its newsletter when it learned about the project late last year.

Stephanie Bazan, communications director for GAHCC, has known Flores since college and is excited for her to elevate Latino voices further. She says she thinks Austin Vida is going to add a missing layer to the Austin digital media landscape by celebrating the everyday contributions and wins of Latinos.
"I think it's important for us to hear stories from our point of view," Bazan said. "Oftentimes our stories are told from other voices or they're just a small piece of a story, so I think it's critical for this to be the story and not just be an add on."