Get connected with our daily update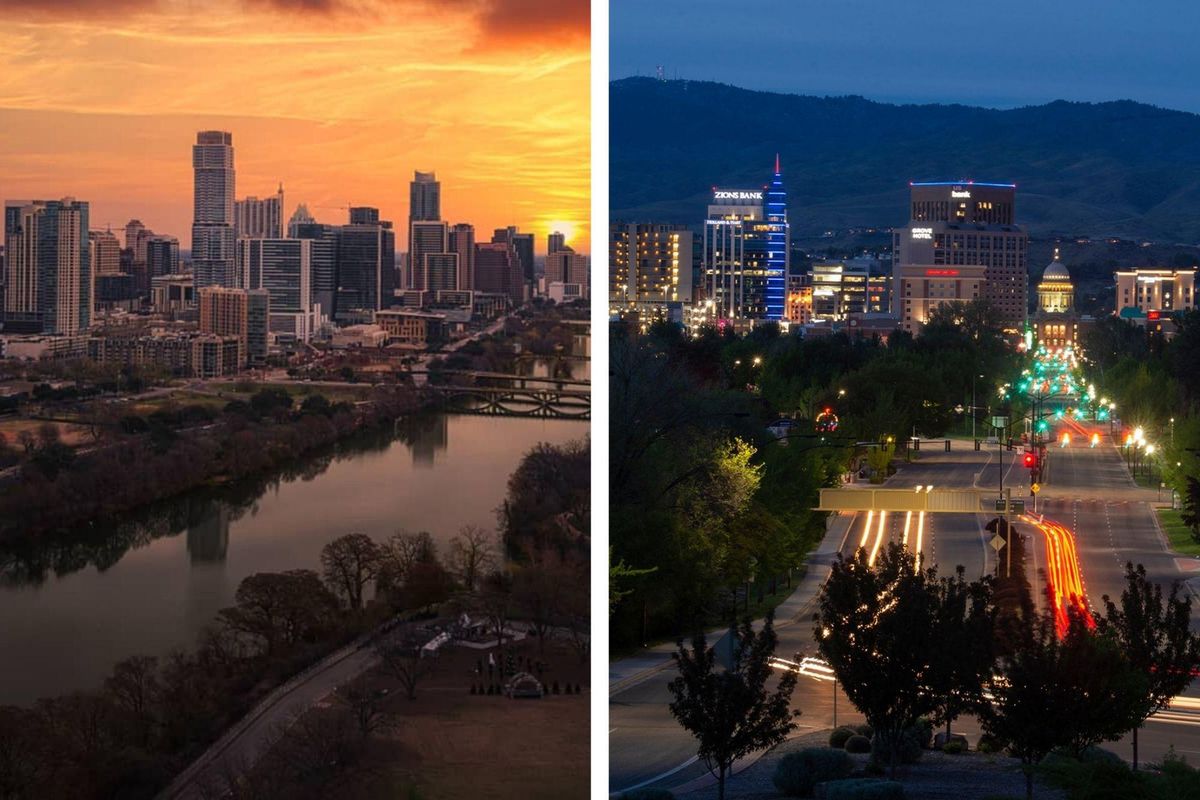 What has booming population growth, a bustling outdoorsy scene and new trendy hangouts at every corner?
Turns out that's more of a trick question than many Austinites might think.
---
Month-by-month, Austin seems to be at the helm of Texas' California migration and has seen itself cast as the United States' next Silicon Valley. But despite less attention, Boise, Idaho has much of the same talk—and they're growing at an even faster rate.
With a similar outdoor and music scene, competing population statistics and more odd coincidences—their original newspaper is even called the Idaho Statesman—the two cities share more similarities than they might at face value.
Here's a look at how both cities are welcoming their unprecedented growth while grappling with not-so-unique growing pains.
"Don't California My-"
Idaho may still be thought of as a quiet farming state by faraway onlookers, but the state was the second-fastest growing in the nation with 17.3% growth in the past decade, according to the 2020 Census. The growth has mostly been fueled by migration to Boise from priced-out West Coasters and city dwellers looking for a slightly quieter life. Texas was just behind as the third-fastest growing state with 15.91% growth.
The Boise City metro was ranked the fastest-growing in the nation by Forbes in 2018 and has hardly changed pace. Austin and Boise often share top spots on national lists; according to Business Insider, the Austin-Round Rock-Georgetown, TX metro grew 33% in the past decade with a population of 2,283,371, while the Boise metro grew 24% to 764,718 residents.
Californians accounted for 10,073 new moves to the Boise metro in 2020, up 27% from the year before. Meanwhile, move-ins to the Lone Star State literally changed national politics as California lost a Congressional seat and Texas earned two in 2021, with many of those making their way to Austin. Each state even sports popular "Don't California My Texas" and "Don't California My Idaho" slogans for disgruntled natives.
They both even had one errant political candidate who suggested a wild idea to keep the Californians out. In 2020, a Boise mayoral candidate suggested building a wall to keep out Californians, according to a City Journal article. Sound familiar? In a similar vein, an Austin City Council candidate suggested the city put up a dome around the city to do the same in 2018.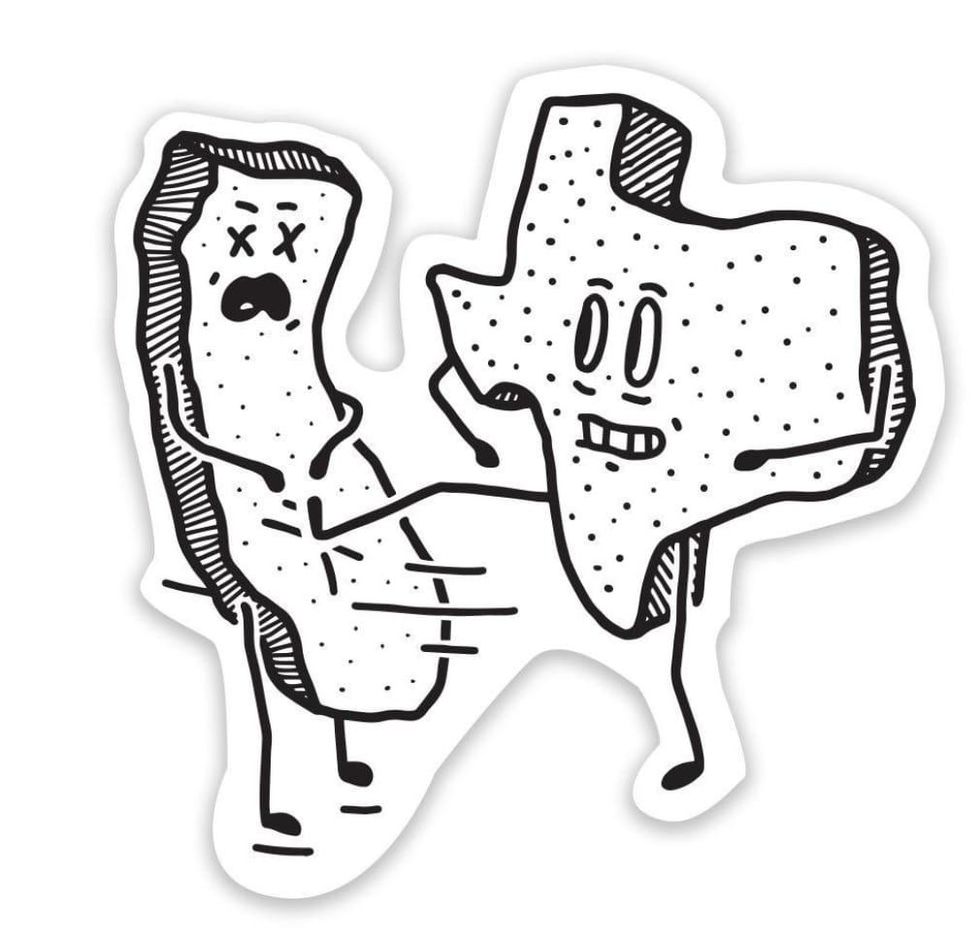 Many disgruntled natives criticize California migration with "Don't California My Texas" slogans. (Don't California My Texas/Facebook)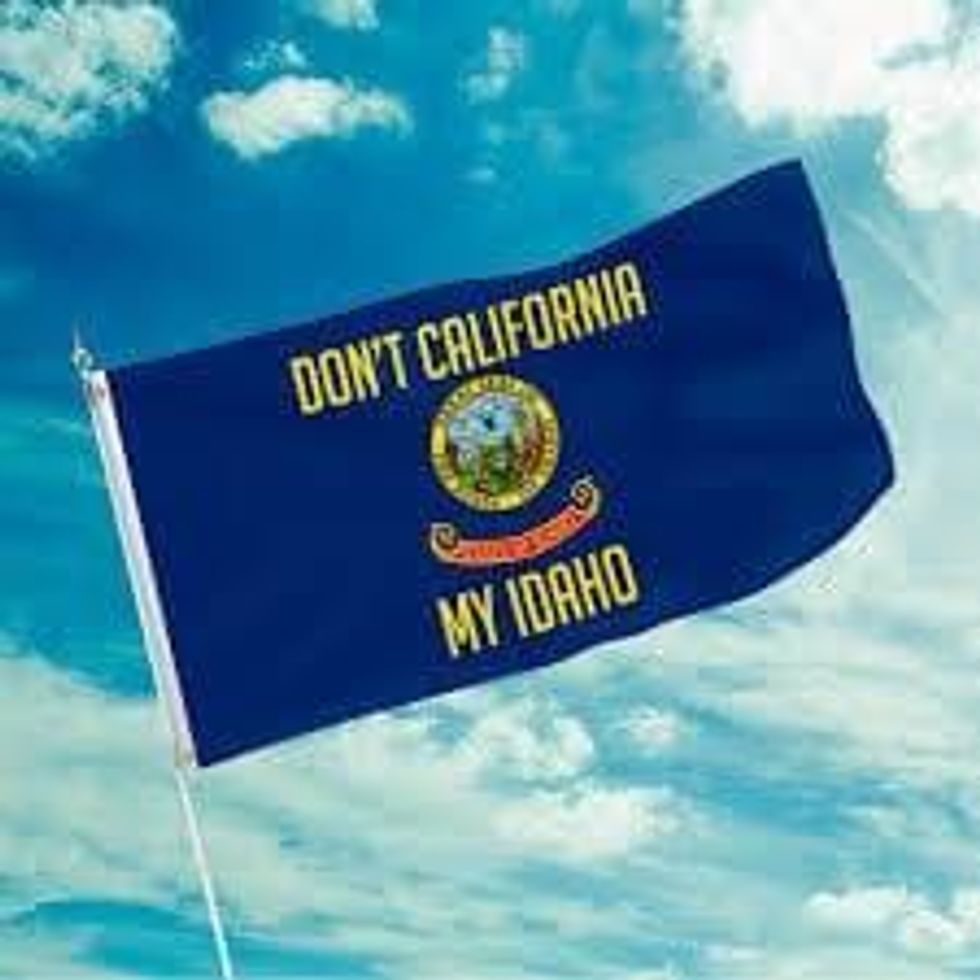 Similar flags are flown proudly in both Texas and Idaho. (Don't California My Idaho/Facebook)
Music, Greenbelts and river tubing
With its Barton Creek Greenbelt, picturesque Hill Country views and river tubing, Austin may think it has the Northwest city beat in the outdoors department. But Boise has eerily similar attractions; the Boise River Greenbelt, for instance, provides over 25 miles of hiking, biking and swimming through the city, while those wanting to take a signature Texas river tubing trip can take to the Boise River. The region swaps Hill Country attractions for Bogus Basin, a mountain resort that serves as a skiing hub in winter and hiking oasis come summer.

The Live Music Capital can even be compared to Treasure Valley's music scene; while not as reputable as the world-renowned Austin City Limits Festival, the city's annual Treefort Music Fest is growing quickly since its founding in 2012 and has been called "the west's best SXSW alternative."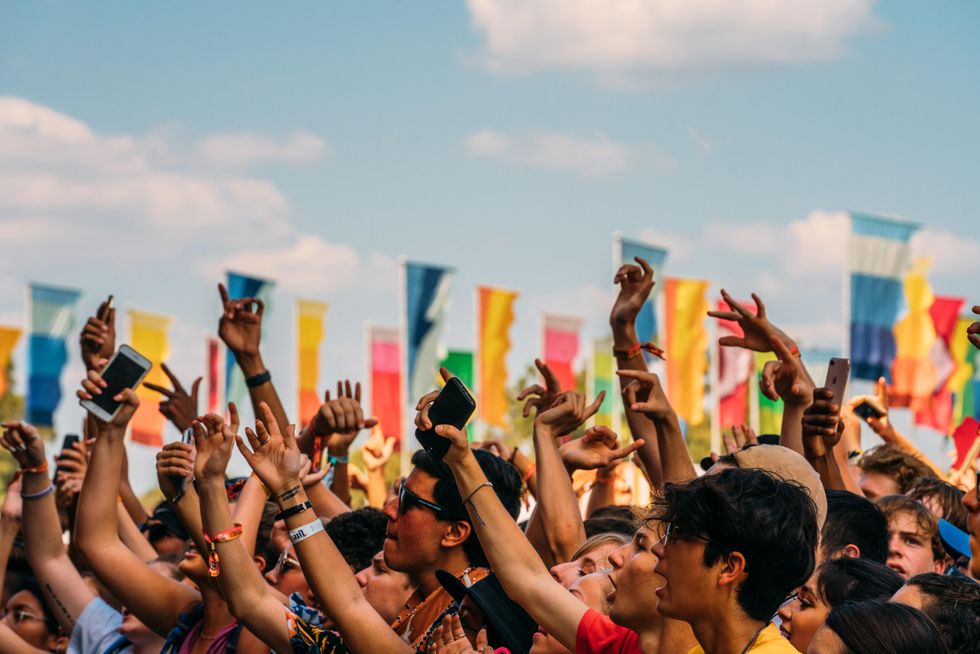 ACL is Austin's biggest festival of the year and features artists from around the world. (Greg Noire/ACL)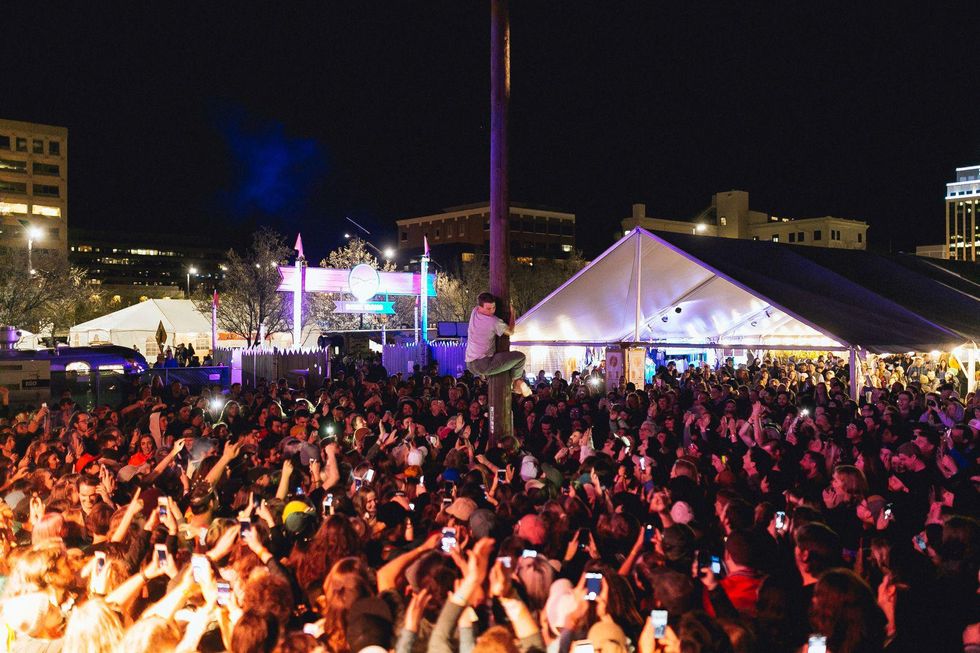 Treefort Festival is an emerging artist music fest set in downtown Boise. (Treefort Music Fest/Facebook)
Pushing outward
Each metro is pushing outward as well. Meridian, Idaho, the state's third-largest city that sits just minutes west of Boise, was the sixth-fastest growing large city in the nation by percent change from 2010-19, according to the U.S. Census Bureau. While Meridian grew by 48.3% in the past decade, Northwest Austin suburb Cedar Park was just behind with 44.2% growth in the same time span, while Round Rock was the 13th fastest-growing with 33% growth overall.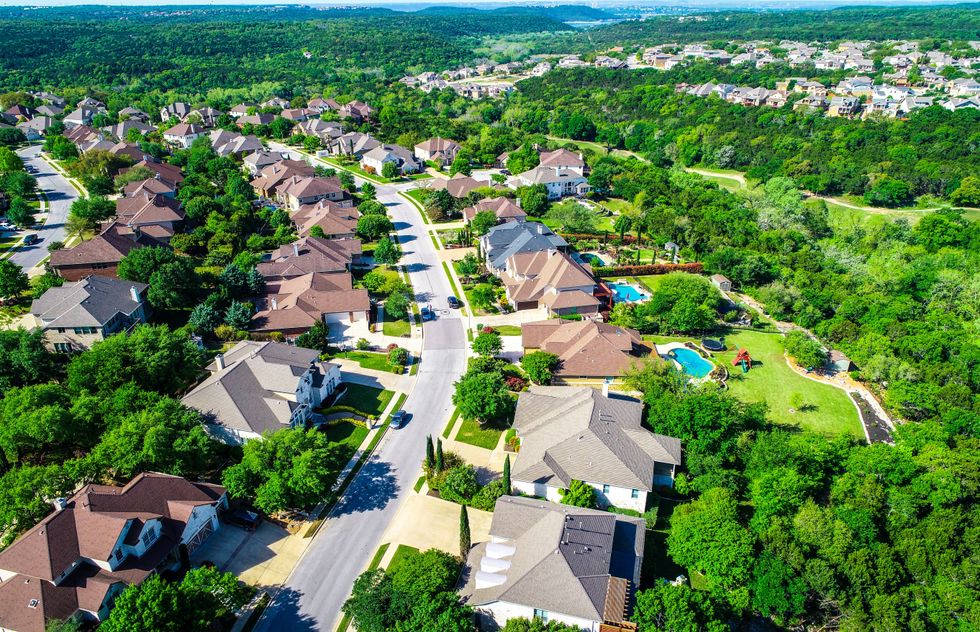 'This is a national issue': How Austin's affluent suburbs are thinking about the protests(Roschetzky Photography/Shutterstock)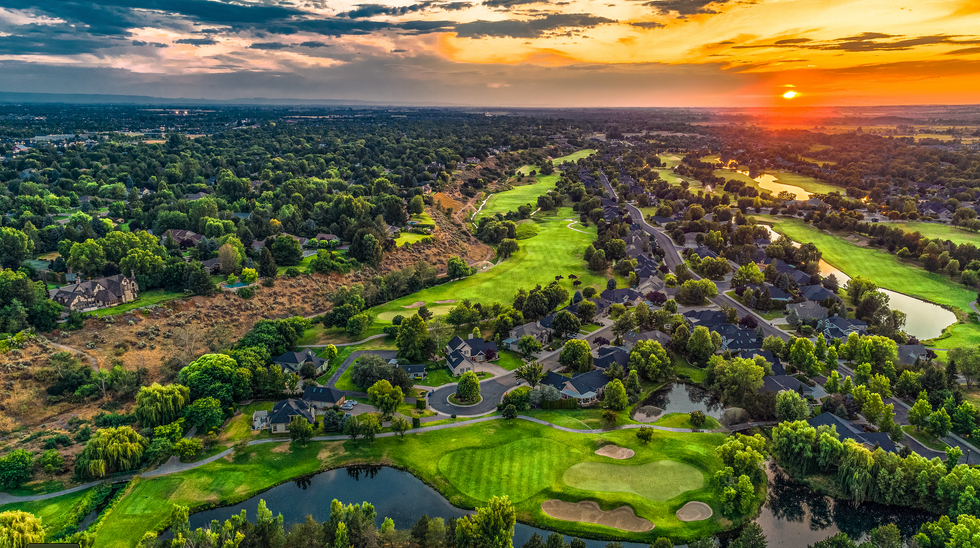 Tech influx
Austin, sometimes known as "Silicon Hills," has experienced a wealth of new tech HQs as tech giants and startups flock to the hub. With Tesla and Oracle making waves in the Texas Capitol, it might be tough for a smaller city like Boise to compete. But a few firms, including payroll provider Paylocity, have made the move to Boise, with significant investments from fintech company Clearwater Analytics as well.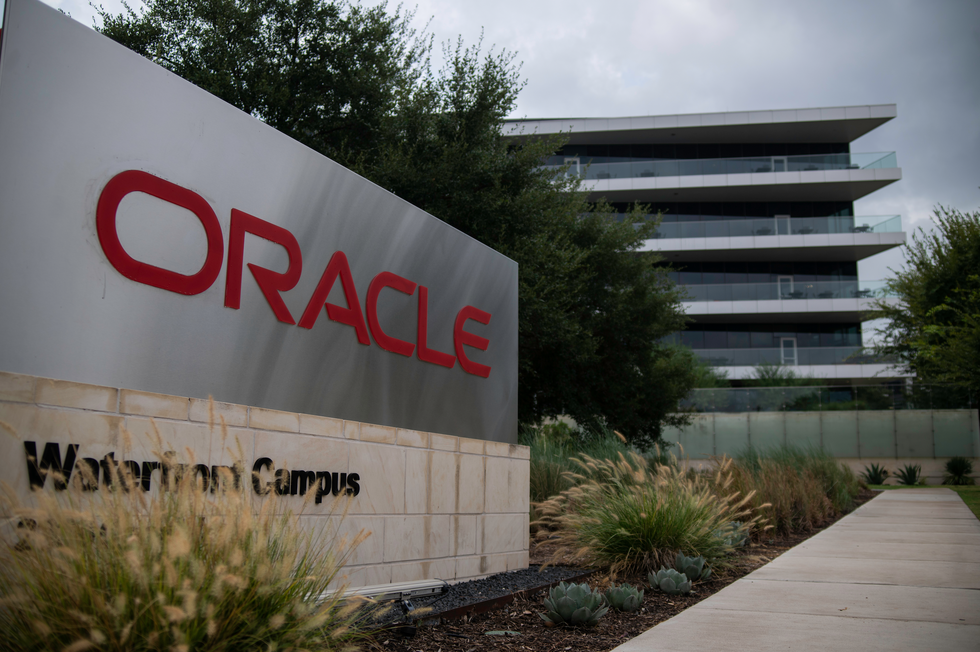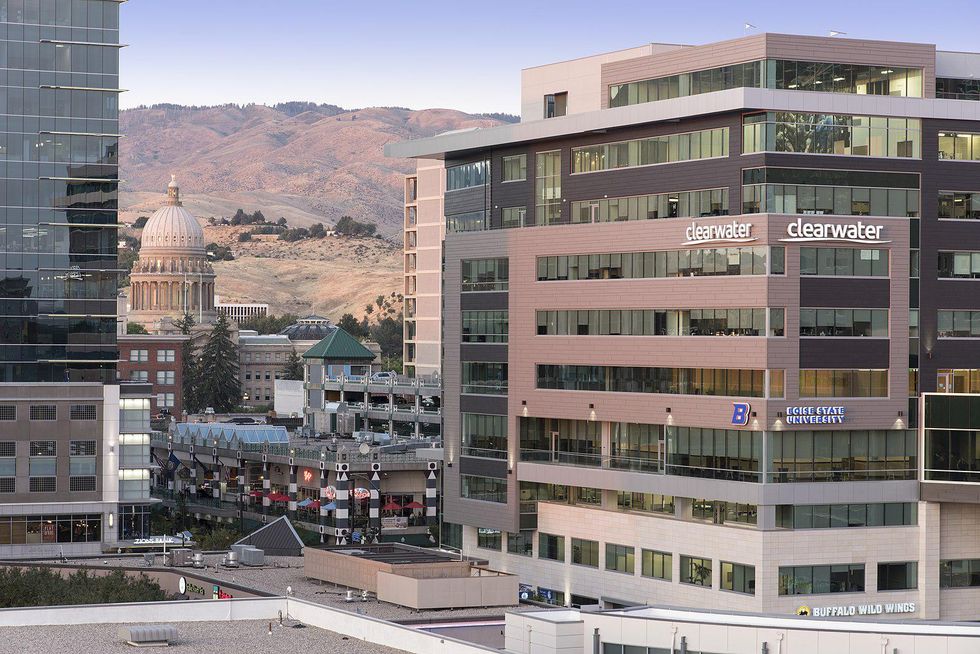 Growing pains
But everything isn't always peachy in these trendy new hotspots.
Affordability crises and infrastructure issues have racked both Boise and Austin. A 2019 report by the state of Idaho predicted that the region would add more than 100,000 residents by 2025, and the result of straining growth has been rapidly increasing rent.
A Forbes article ranked the city as the No. 1 housing market to watch in 2021, but current residents are feeling its effects. According to Apartment List, the city's rent increased more than any other city from March 2020-21 with a 39% rent jump. On Tuesday, the city said it would need 27,000 more housing units in the next 10 years to solve its housing crisis. The average one-bedroom rental in Boise costs about $1,500 monthly, $700 more than what the average Boise renter can afford.
Meanwhile, a new Zillow report says Austin could become the most expensive city outside of California as soon as the end of 2021. Austin's average one-bedroom rent is now just behind Boise at $1,442 a month, $367 more than what the average Austinite can comfortably afford. The median home price in the city of Austin hit an all-time high of $566,500 in May, rising more than $142,450 year-over-year, according to the Austin Board of Realtors.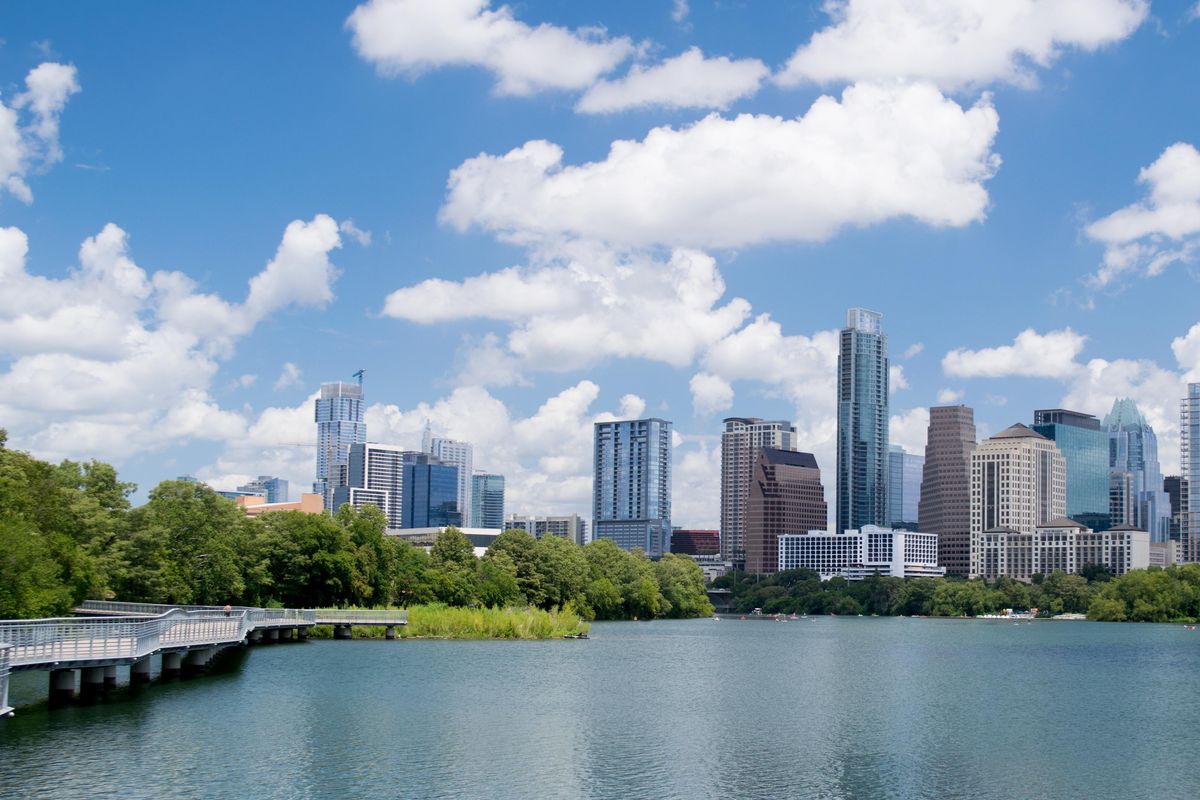 Days after Memorial Day, it officially feels like summer in Austin with a Heat Advisory Monday and a slew of 100+ degree weather on track for the week.
Triple-digit temperatures are expected in Central Texas for at least seven days straight, with near-record temperatures expected Tuesday, Friday and Saturday, according to the National Weather Service.

Increasing clouds tonight for most of the eastern part of south central Texas with lows in the 70s. For the rest of the week, the story is dry and heat weather conditions with highs in the upper 90s up to 107 degrees. #txwxpic.twitter.com/i19NMZDAaT
— NWS Austin/San Antonio (@NWSSanAntonio) June 6, 2022
That near-record heat, coupled with almost nonexistent cloud coverage, could exacerbate a drought that has reached extreme levels. Lake Travis is at its lowest level since 2018.
Austin also just came out of its hottest May in 125 years. Austin-Bergstrom International Airport saw 1.8 inches of rain in May, down from an average of 5.1 inches.
At San Antonio International Airport, only 4.58" of rain has fallen between Jan 1 and June 5. This is their 9th driest start to a year. Some folks are drawing comparisons w/ 2011 in TX. Drought is not as bad/widespread as it was at this time that year, but it'll be a hot summer! pic.twitter.com/Nw9oxsEj3b
— NWS Austin/San Antonio (@NWSSanAntonio) June 6, 2022
Austin still hasn't reached 2011 records, when an extreme drought scorched Austin with 27 straight days of 100+ triple-digit days. Still, the city typically doesn't reach 100 degrees until July 4, and the Climate Prediction Center said that Central Texas will continue to see above average (93.1-93.7 degrees) temperatures through June 19.
When triple-degree heat sets in and heat indexes rise high enough for a Heat Advisory, the National Weather Service recommends that residents limit strenuous activity outside, stay hydrated, stay out of the sun whenever possible and keep children and pets out of unattended vehicles.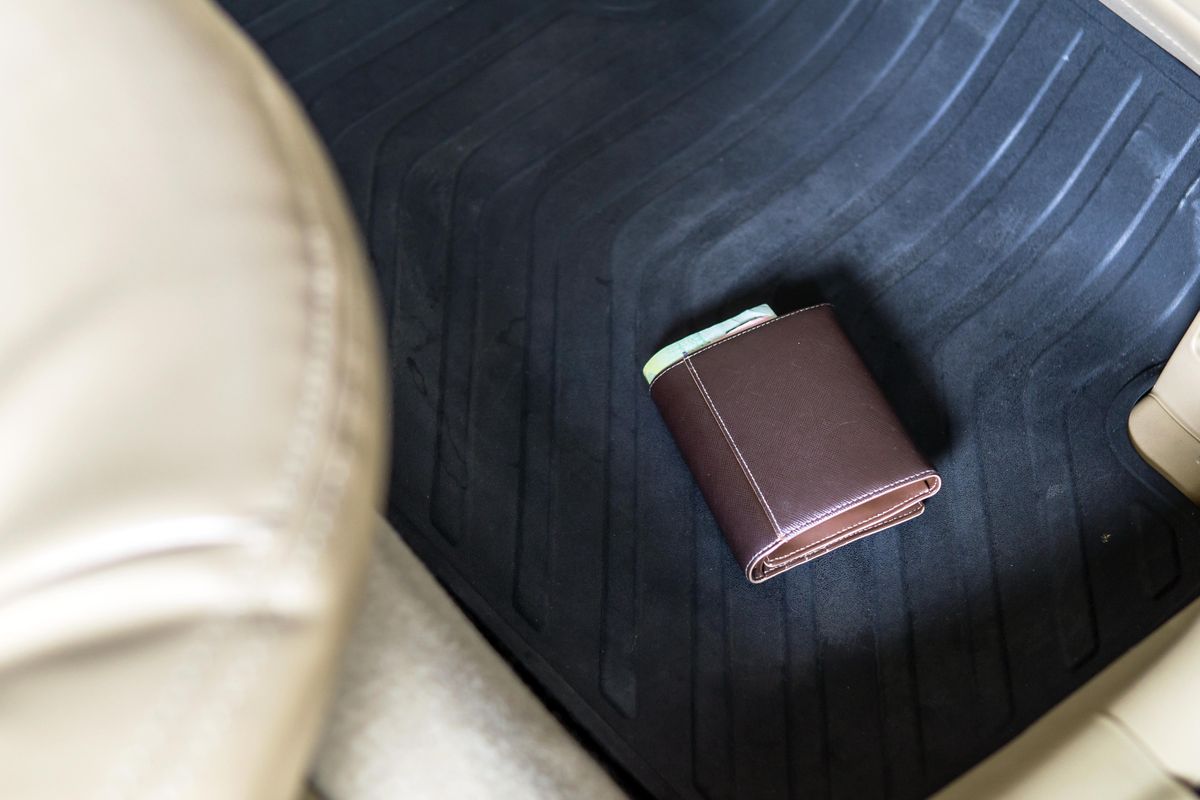 In his three years as an Uber driver in Austin, Salai Ya has seen a range of items left behind in his car: cell phones, wallets, sunglasses and bags.
It's become such a pattern that Ya started reminding riders before they leave to check that they collected all of their belongings. Ya's experience is quite common in Austin, as the city topped the list of the most forgetful cities for the second year in a row on Uber's Lost & Found Index.
But it's not just an Austin trend. Other Texas cities that made the top 10 most forgetful include Houston and Dallas at No. 3 and No. 5, respectfully.
Ya said the people who forget stuff are commonly those who request rides downtown on weekend nights.
"It's the time most people drink, hang out," Ya said.
While Ya said the dark could add to the likelihood of riders leaving items behind, Uber reports 5 p.m. as being the most forgetful time of day.
On weekends, cash, fanny packs, IDs and clothing are the items likely to be left behind.
But there are also some unique items Uber reports people leaving behind including a brown tortoise, a spray tan machine, part of a soft-serve ice cream machine and even an urn with pet ashes and an urn with family member ashes.
If you plan on taking an Uber this Independence Day, make sure you're mindful of your stuff. St. Patrick's Day and July 4 were the most popular two days of the year to leave possessions in the back seat.