Get connected with our daily update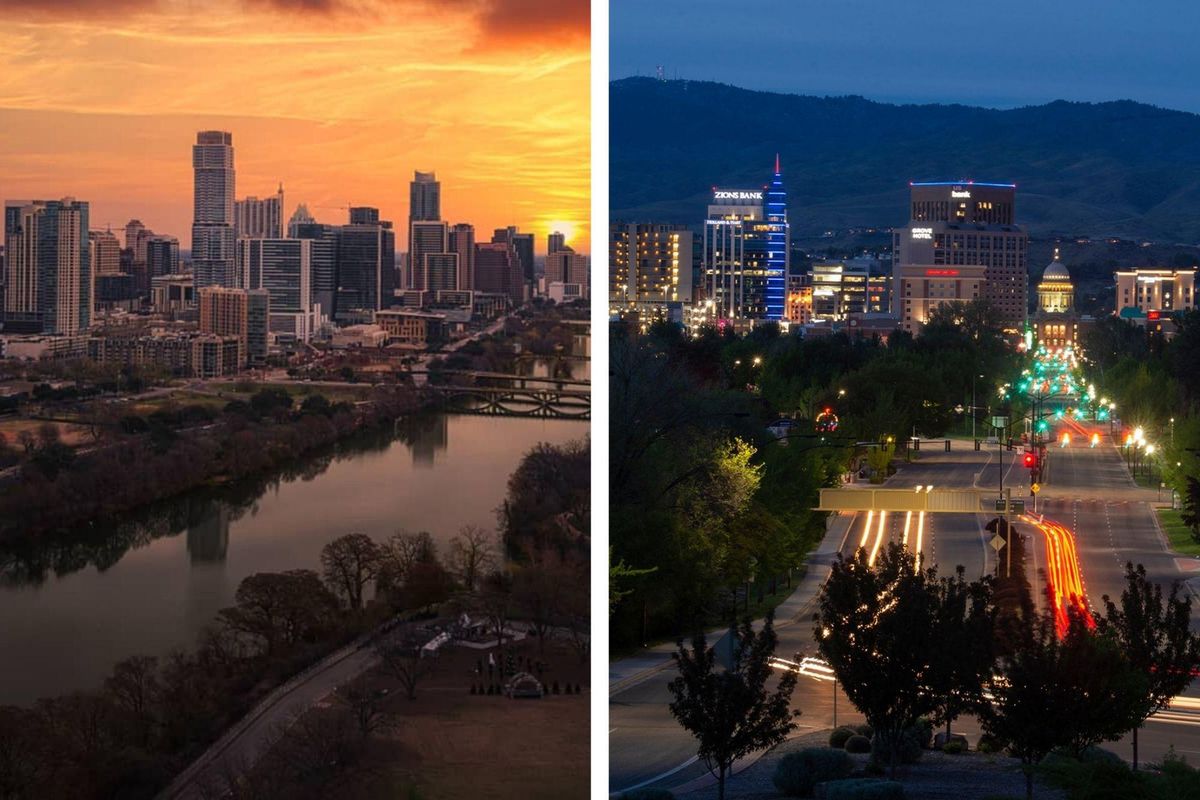 What has booming population growth, a bustling outdoorsy scene and new trendy hangouts at every corner?
Turns out that's more of a trick question than many Austinites might think.
---
Month-by-month, Austin seems to be at the helm of Texas' California migration and has seen itself cast as the United States' next Silicon Valley. But despite less attention, Boise, Idaho has much of the same talk—and they're growing at an even faster rate.
With a similar outdoor and music scene, competing population statistics and more odd coincidences—their original newspaper is even called the Idaho Statesman—the two cities share more similarities than they might at face value.
Here's a look at how both cities are welcoming their unprecedented growth while grappling with not-so-unique growing pains.
"Don't California My-"
Idaho may still be thought of as a quiet farming state by faraway onlookers, but the state was the second-fastest growing in the nation with 17.3% growth in the past decade, according to the 2020 Census. The growth has mostly been fueled by migration to Boise from priced-out West Coasters and city dwellers looking for a slightly quieter life. Texas was just behind as the third-fastest growing state with 15.91% growth.
The Boise City metro was ranked the fastest-growing in the nation by Forbes in 2018 and has hardly changed pace. Austin and Boise often share top spots on national lists; according to Business Insider, the Austin-Round Rock-Georgetown, TX metro grew 33% in the past decade with a population of 2,283,371, while the Boise metro grew 24% to 764,718 residents.
Californians accounted for 10,073 new moves to the Boise metro in 2020, up 27% from the year before. Meanwhile, move-ins to the Lone Star State literally changed national politics as California lost a Congressional seat and Texas earned two in 2021, with many of those making their way to Austin. Each state even sports popular "Don't California My Texas" and "Don't California My Idaho" slogans for disgruntled natives.
They both even had one errant political candidate who suggested a wild idea to keep the Californians out. In 2020, a Boise mayoral candidate suggested building a wall to keep out Californians, according to a City Journal article. Sound familiar? In a similar vein, an Austin City Council candidate suggested the city put up a dome around the city to do the same in 2018.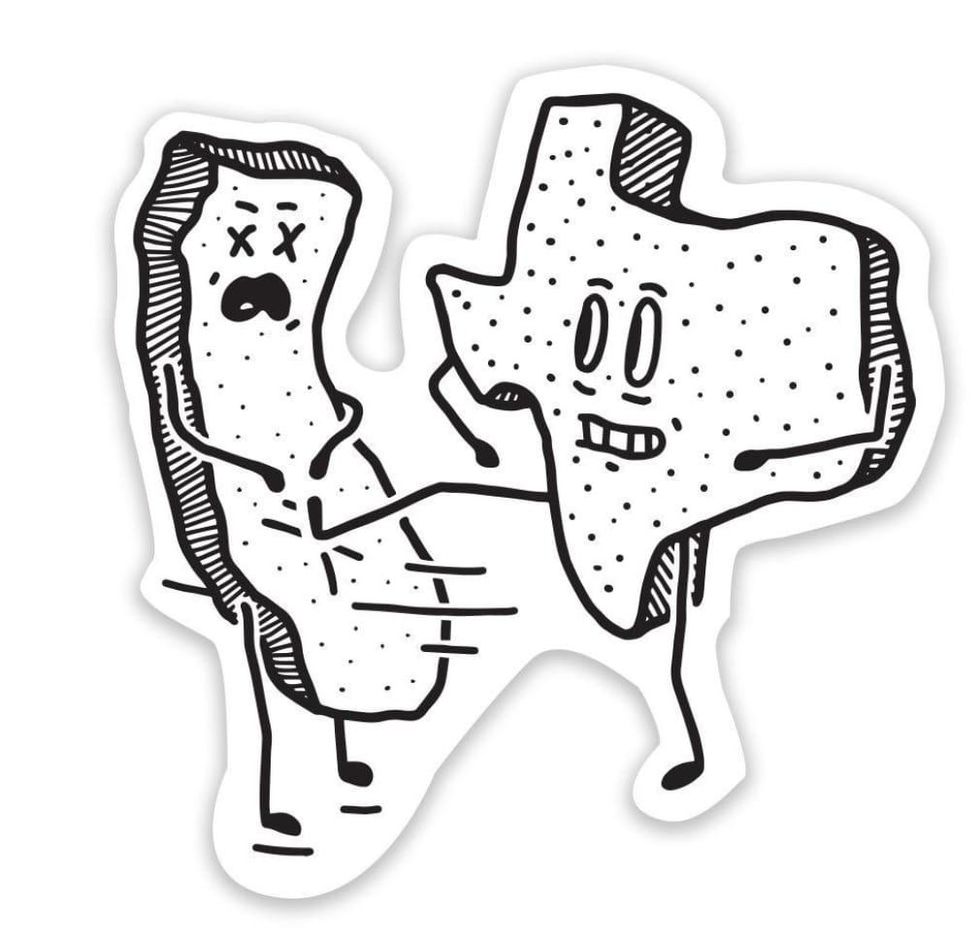 Many disgruntled natives criticize California migration with "Don't California My Texas" slogans. (Don't California My Texas/Facebook)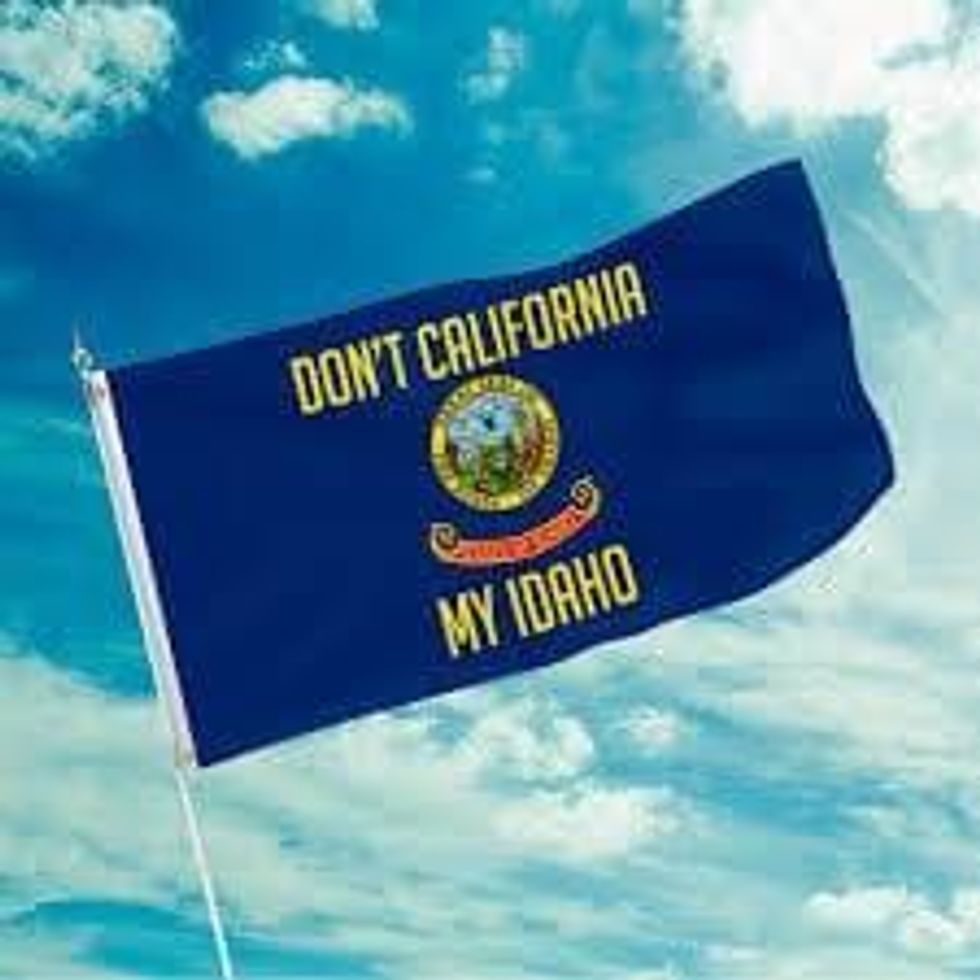 Similar flags are flown proudly in both Texas and Idaho. (Don't California My Idaho/Facebook)
Music, Greenbelts and river tubing
With its Barton Creek Greenbelt, picturesque Hill Country views and river tubing, Austin may think it has the Northwest city beat in the outdoors department. But Boise has eerily similar attractions; the Boise River Greenbelt, for instance, provides over 25 miles of hiking, biking and swimming through the city, while those wanting to take a signature Texas river tubing trip can take to the Boise River. The region swaps Hill Country attractions for Bogus Basin, a mountain resort that serves as a skiing hub in winter and hiking oasis come summer.

The Live Music Capital can even be compared to Treasure Valley's music scene; while not as reputable as the world-renowned Austin City Limits Festival, the city's annual Treefort Music Fest is growing quickly since its founding in 2012 and has been called "the west's best SXSW alternative."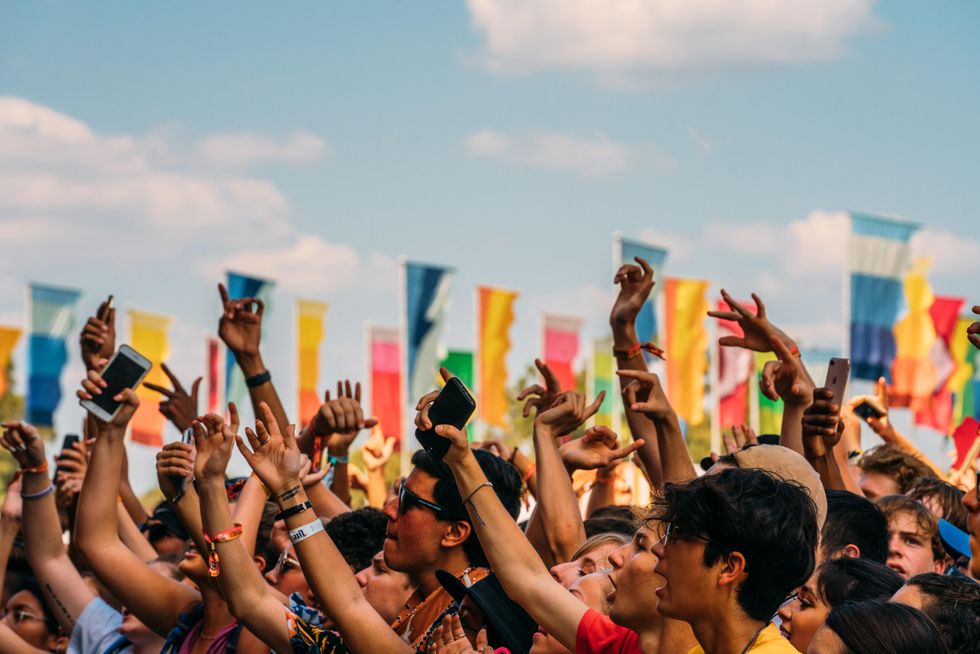 ACL is Austin's biggest festival of the year and features artists from around the world. (Greg Noire/ACL)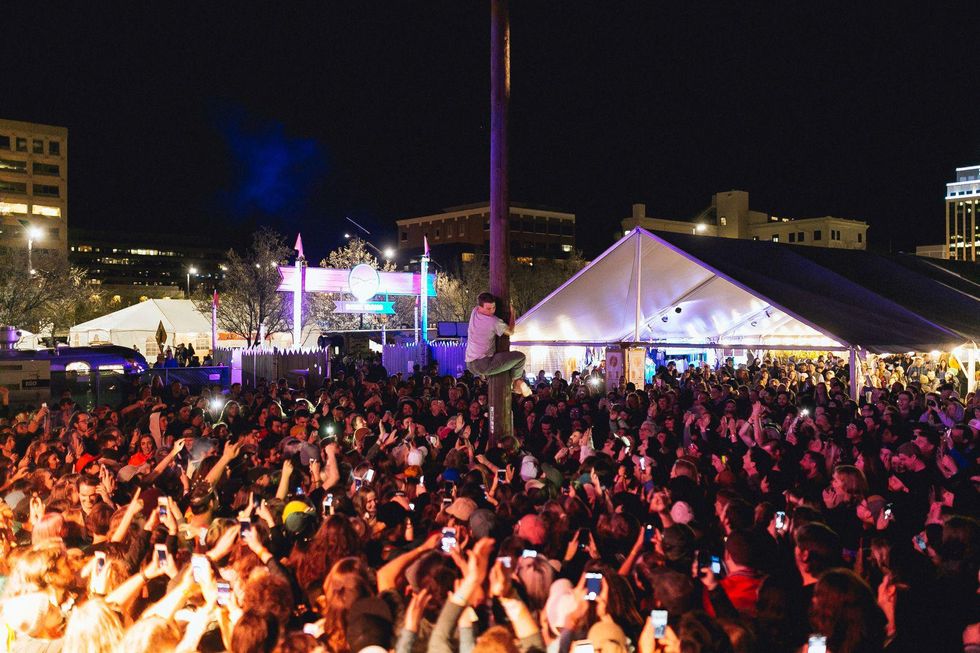 Treefort Festival is an emerging artist music fest set in downtown Boise. (Treefort Music Fest/Facebook)
Pushing outward
Each metro is pushing outward as well. Meridian, Idaho, the state's third-largest city that sits just minutes west of Boise, was the sixth-fastest growing large city in the nation by percent change from 2010-19, according to the U.S. Census Bureau. While Meridian grew by 48.3% in the past decade, Northwest Austin suburb Cedar Park was just behind with 44.2% growth in the same time span, while Round Rock was the 13th fastest-growing with 33% growth overall.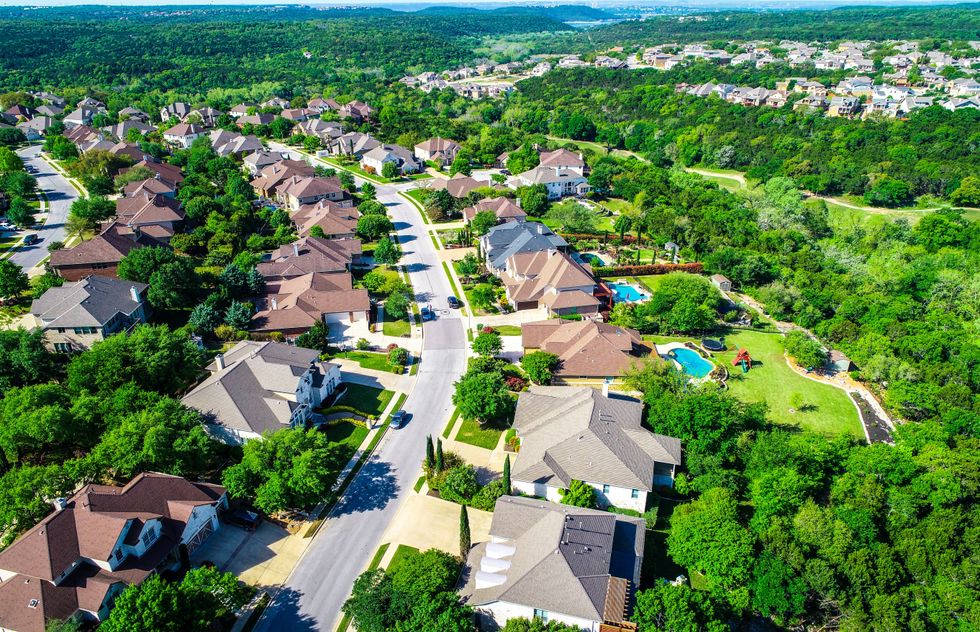 'This is a national issue': How Austin's affluent suburbs are thinking about the protests(Roschetzky Photography/Shutterstock)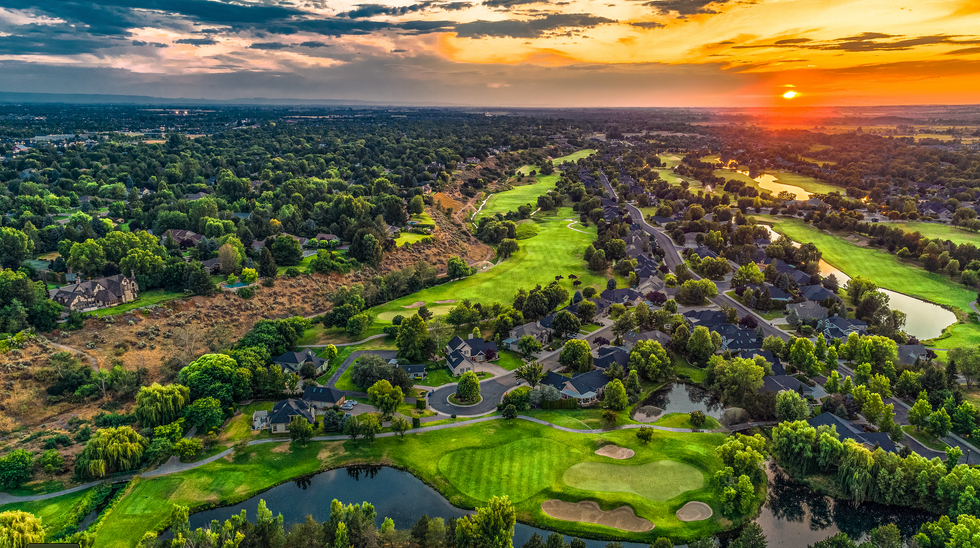 Tech influx
Austin, sometimes known as "Silicon Hills," has experienced a wealth of new tech HQs as tech giants and startups flock to the hub. With Tesla and Oracle making waves in the Texas Capitol, it might be tough for a smaller city like Boise to compete. But a few firms, including payroll provider Paylocity, have made the move to Boise, with significant investments from fintech company Clearwater Analytics as well.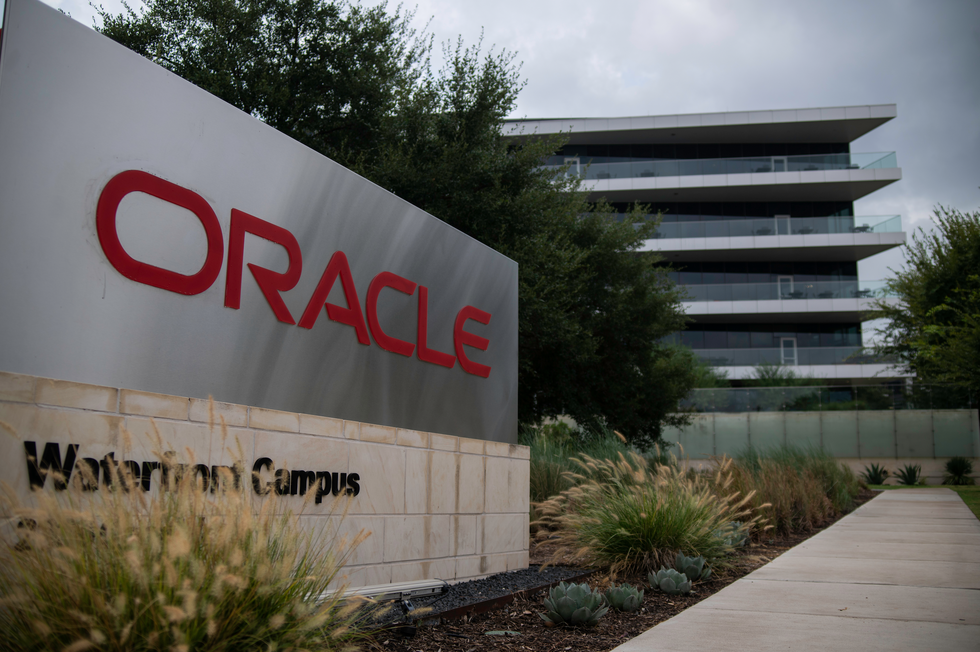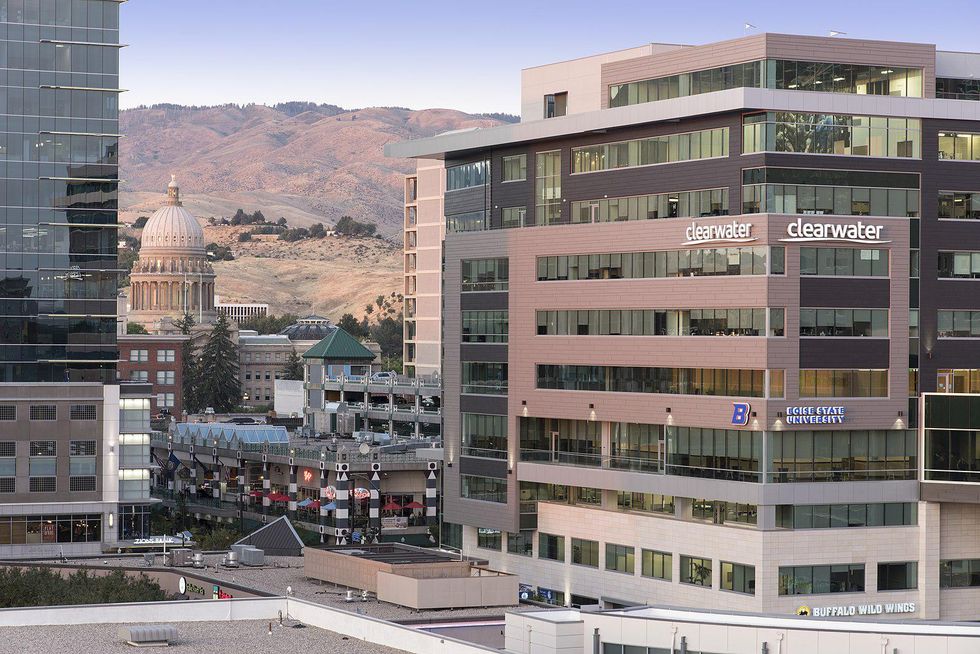 Growing pains
But everything isn't always peachy in these trendy new hotspots.
Affordability crises and infrastructure issues have racked both Boise and Austin. A 2019 report by the state of Idaho predicted that the region would add more than 100,000 residents by 2025, and the result of straining growth has been rapidly increasing rent.
A Forbes article ranked the city as the No. 1 housing market to watch in 2021, but current residents are feeling its effects. According to Apartment List, the city's rent increased more than any other city from March 2020-21 with a 39% rent jump. On Tuesday, the city said it would need 27,000 more housing units in the next 10 years to solve its housing crisis. The average one-bedroom rental in Boise costs about $1,500 monthly, $700 more than what the average Boise renter can afford.
Meanwhile, a new Zillow report says Austin could become the most expensive city outside of California as soon as the end of 2021. Austin's average one-bedroom rent is now just behind Boise at $1,442 a month, $367 more than what the average Austinite can comfortably afford. The median home price in the city of Austin hit an all-time high of $566,500 in May, rising more than $142,450 year-over-year, according to the Austin Board of Realtors.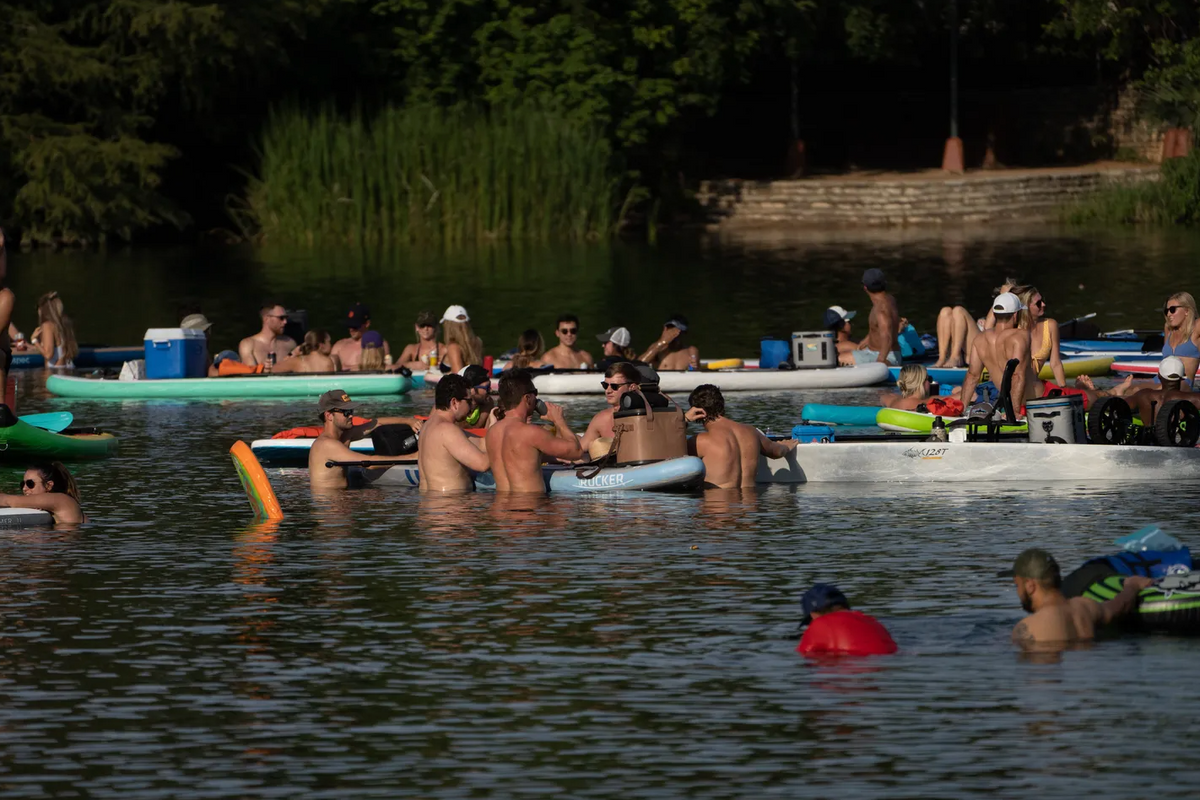 When Mark Coffey moved to Austin in 1986, it was the land of Stevie Ray Vaughan shows, MTV and new opportunities.
Now, it may be the land of limited housing, property tax hikes and California license plates—but many are still choosing to stay for remnants of that old-school charm.
Austinites love to lament the loss of "Old Austin"—they've been saying it since 1884. And with one-bedroom rents up 112%, home appraisal rates up 56% and the cost of living on a seemingly endless upward trend, it's hard not to see Austin's past through rose-tinted lenses.
But even in money-stretching times like these, some Austinites are taking a break from their usual complaints to remind themselves why they choose to stay.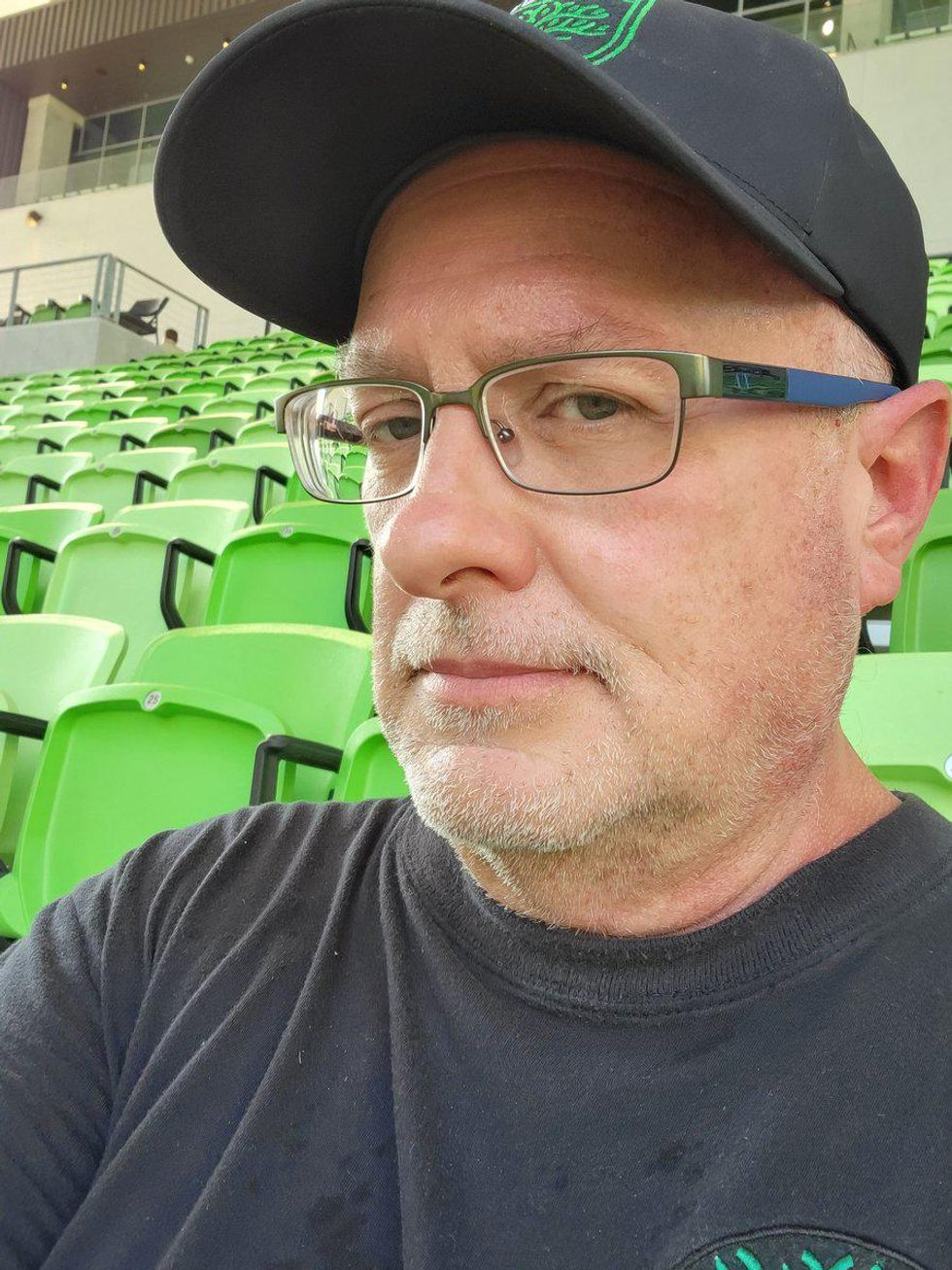 Mark Coffey has stayed in Austin for decades due to its uniqueness, inclusivity and community. (Mark Coffey)
As a near-original Austinite, Mark Coffey didn't have too much trouble buying a house or finding a job with pension benefits at a local utility service decades ago. Still, he said he's stayed in Austin for more than financial security.
"Despite the cost of living, the brutal heat and traffic... I think the trade-off is that Austin has always kind of had that sense of possibility," Coffey told Austonia. "Of all the cities in Texas, it's been the most open to change and future possibilities and I don't think that's ever completely lost."
Austin's unique spirit has attracted like-minded small-town Texas kids looking for community. Gabriel Rodriguez, who grew up in the Rio Grande Valley, moved to Austin a few years ago after graduating from Texas State University and still hasn't become bored with the vibrant live music scene.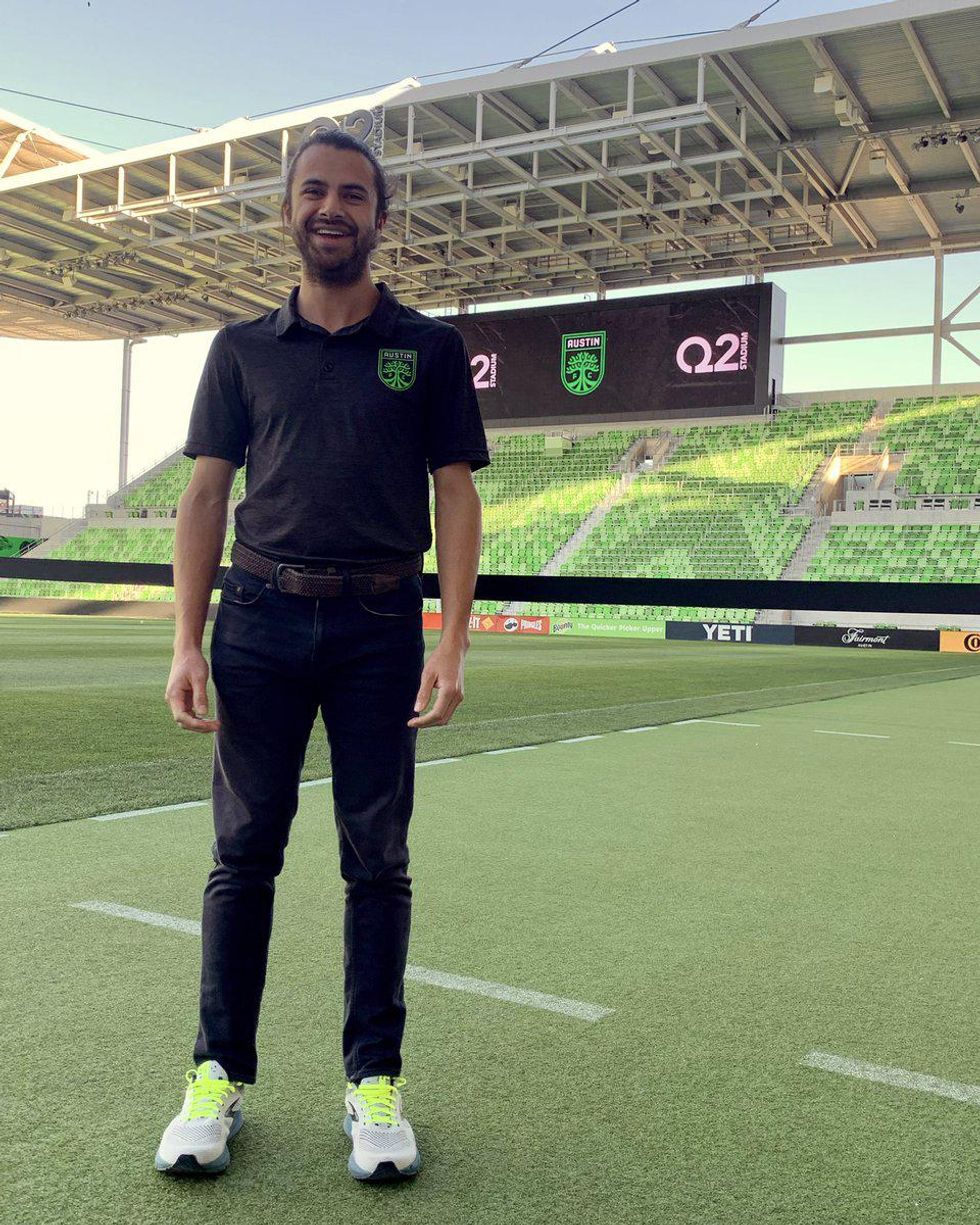 Gabriel Rodriguez, who has experience as a musician has found a home in Austin's live music scene and with Austin FC. (Gabriel Rodriguez)
"The big thing to me was the music," Rodriguez said. "That's what made me want to move to Austin in the first place... I grew up in a place that didn't have that."
Coffey, Rodriguez and many others have also found the Austin spirit with Austin FC, the city's first major league sports team, and its vibrant and community-minded fanbase.
"Austin FC has come around and it's caused both old and new Austinite to kind of rally around something that like, yeah, this is our club, but it's also a statement about the kind of community we want to be," Coffey said.
For others, like Michelle Sanchez, Austin is home for many reasons—namely, a famed food scene, family and plenty of outdoor activities.
In a Reddit post that saw nearly 800 comments, dozens of users pointed to outdoor activities—from Barton Creek's Greenbelt swimming holes to paddle boarding on Lady Bird Lake and trails dotting the city's outskirts. Others said that despite its flaws, they've never found anywhere better.
"Austin doesn't do anything spectacularly, but does more things adequately than most anywhere I can think of," user boyyhowdy said.
However, for some, those "adequacies" still aren't enough to stay.
Rodriguez said he's thought of leaving too. But whenever he thinks too long about the city's flaws, he finds solace in Austin's live music venues, including his favorite, Moody Theater. Coffey, meanwhile, recommends longtime spots like Continental Club, the Broken Spoke or even South Congress for a quick "old Austin" fix.
And with housing prices showing signs of slowing down and longtime haunts like Austin's longest-standing grocery store opening back up, there still may be time to reignite a romance with what "Keeps Austin Weird."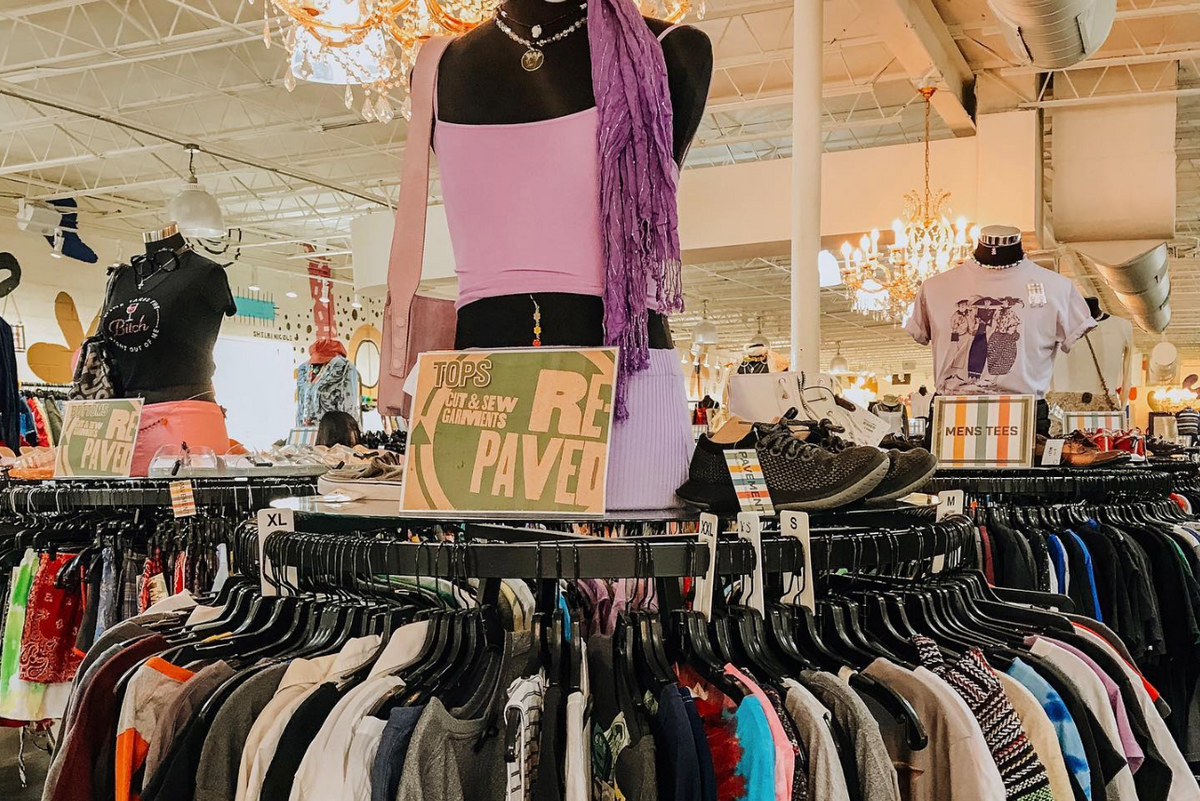 The cost of living in Austin may be on an upswing but just because you might have less money in your pockets doesn't mean you have to compromise your lifestyle.
With gas prices rising above $4 per gallon, rents rising 25-40% and reports showing that Austinites pay more in household bills than any other Texas city, you may find yourself with less cheddar than you're used to this time of year.
Aside from cutting back on spending, thrifting is a great way to stretch your dollar a little bit further. The average American spends $1,700 on clothes annually, of which 85% percent ends up in landfills, making secondhand shopping a greener, more affordable and nearly equally fashionable option.
These local secondhand emporiums sell most daily goods for a fraction of the price if you don't mind a little wear.