Austonia AM
100% Austin news, info, and entertainment, straight to your inbox at 6 a.m. every morning.
In five minutes, you're fully informed and ready to start another great day in our city.
Get connected with our daily update
Austin or Nashville? This question is a familiar one to aspiring musicians looking for a place to start their career, bachelor and bachelorette party planners in search of a fun destination and millennials escaping more expensive coastal cities.
---
Chris Broach, 44, is also asking. A musician who works a remote day job in tech, he lives in the Highland Park suburb north of Chicago with his wife and their three young children. The couple is considering a move to Austin or Nashville, drawn in by their music scenes, milder winters and relative affordability. "Housing-wise, we can get something for what we have now (in Chicago) that's probably double the size outside of Austin," he said. "It's not affordable where we're coming from."
Although Broach worries about the conservative state politics and extreme summers, he knows he likes Austin after touring here and playing at Fun Fun Fest and South by Southwest. "If it was between Austin and Nashville, I think Austin really wins for me," he told Austonia.
Those who live or have lived in Nashville, TN. or Austin, TX. This is coming from an artist's / musician's standpoint, mostly - but I'm interested in all feedback.

- Why should/shouldn't we move to Austin, TX?
- Why should/shouldn't we move to Nashville, TN?#Austin #Nashville
— Chris Broach (@chrisbroach) February 28, 2021
Here's how the two Southern capital cities stack up across 11 categories.
1. Music towns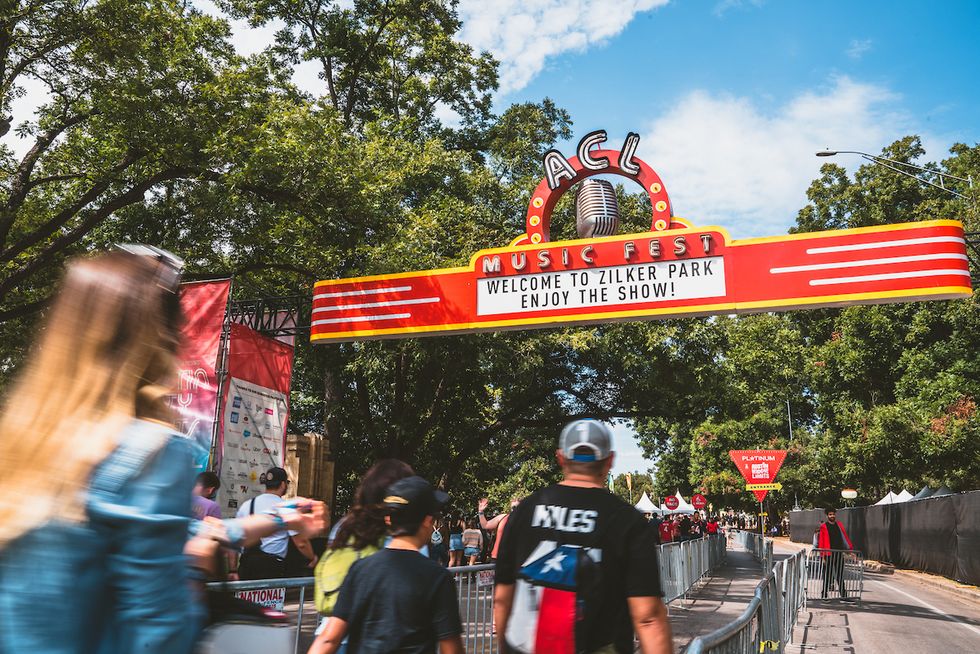 Austin, the Live Music Capital of the World, is known for its festival scene—from Austin City Limits to South by Southwest—and iconic venues, such as Antone's, Broken Spoke and the Continental Club. It's also home to many successful musicians, including Willie Nelson, Gary Clark Jr., The Black Pumas and Shakey Graves.
Nashville is not only home to attractions like the Grand Ole Opry, Ryman Auditorium and Country Music Hall of Fame but also a hub for recording studios, many of them located on Music Row, a National Treasure of the National Trust. RCA Studio B, built in 1957, is widely credited as the birthplace of the Nashville Sound and was once home to Elvis Presley. Other nearby studios have hosted everyone from Shania Twain and Taylor Swift to Bob Dylan and Johnny Cash.
2. Expanding airports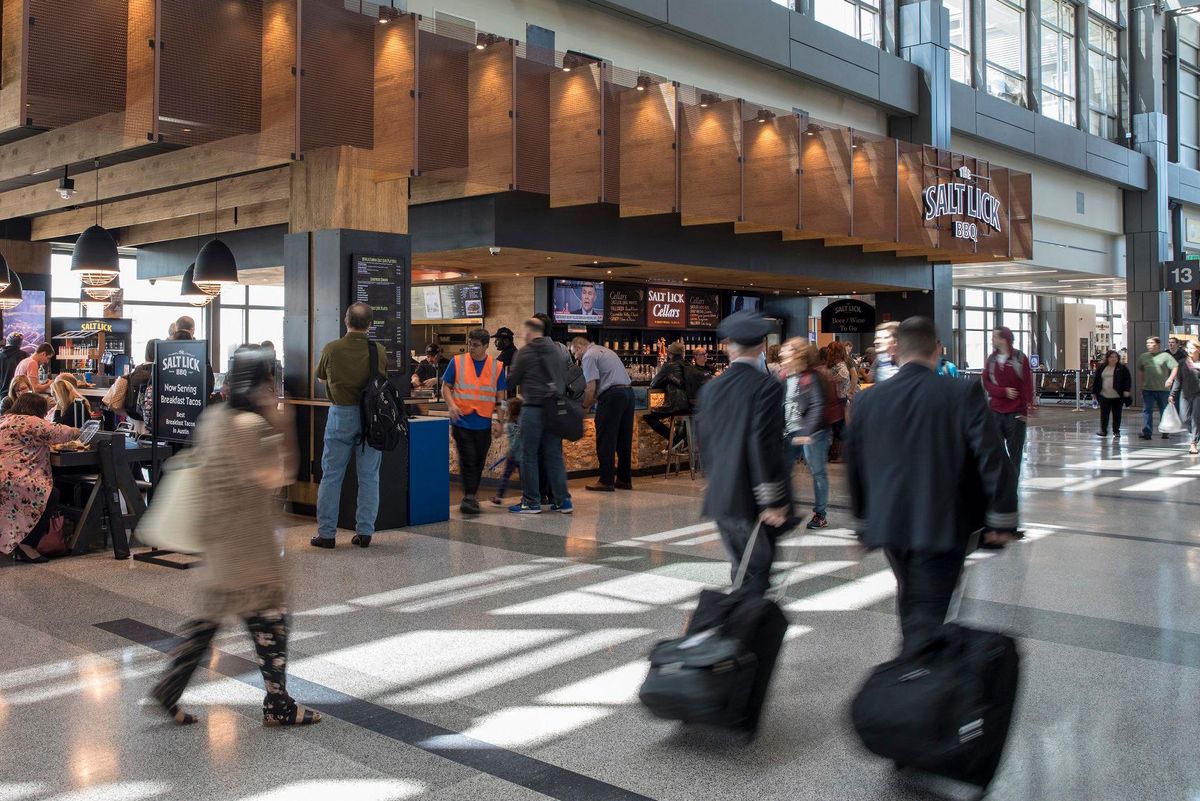 Bright skies ahead: Austin airport anticipates continued growth after pandemic turbulence (Austin-Bergstrom International Airport/Facebook)
Austin-Bergstrom has tripled its passenger numbers since opening in 1999. Between 2011 and 2019 it was the third-fastest growing airport in the country, and the Federal Aviation Administration ranked it second among medium-sized hubs in 2019 based on passenger boarding numbers (more than 8.5 million) and year-over-year growth (more than 10%).
Nashville International was the top-ranked medium-sized hub, with nearly 9 million passengers and 11.45% year-over-year growth. Similar to ABIA, the Nashville airport is in the midst of a major renovation and expansion project intended to meet growing demand.
3. Must eats 
Austin has a lot to offer on the food front, from barbecue worth queuing for at Franklin and La Barbecue to breakfast tacos at countless joints around town.
Nashville is known for its hot chicken, especially when served at Hattie B's Hot Chicken and Prince's Hot Chicken Shack. (Tumble 22 in Austin is a good shortcut when a trip to Tennessee isn't possible.)
4. Party scenes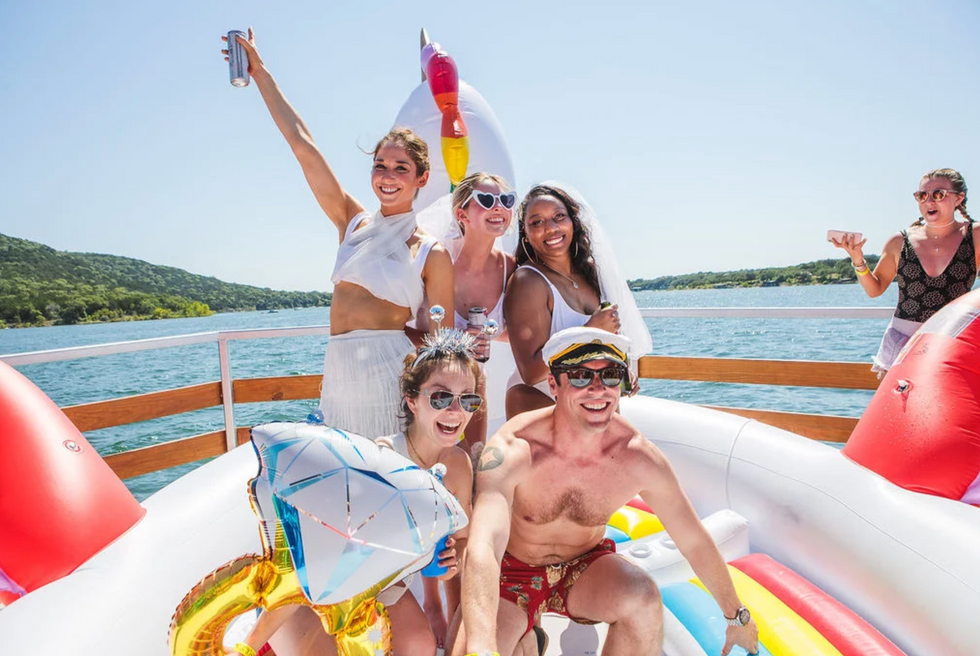 With loosened pandemic restrictions and a revived tourism economy, Austin's party boat businesses are anticipating a busy season—and letting out a sigh of relief. (Raudel HInojosa/Premier Party Cruises)
In addition to well-known going-out districts—Dirty Sixth and Rainey Street in Austin, Honky Tonk Highway in Nashville—both cities are magnets for bachelor and bachelorette parties.
Nashville takes first place and Austin ranks fifth, behind Scottsdale, Miami and Las Vegas, according to a 2021 travel trends report from Bach, a party planning service. As Austinites know, party members tend to seek out Airbnb house rentals, spend their days on pedal pubs and booze cruises, and can be easily spotted posing in matching outfits, sometimes with sashes.
5. Housing costs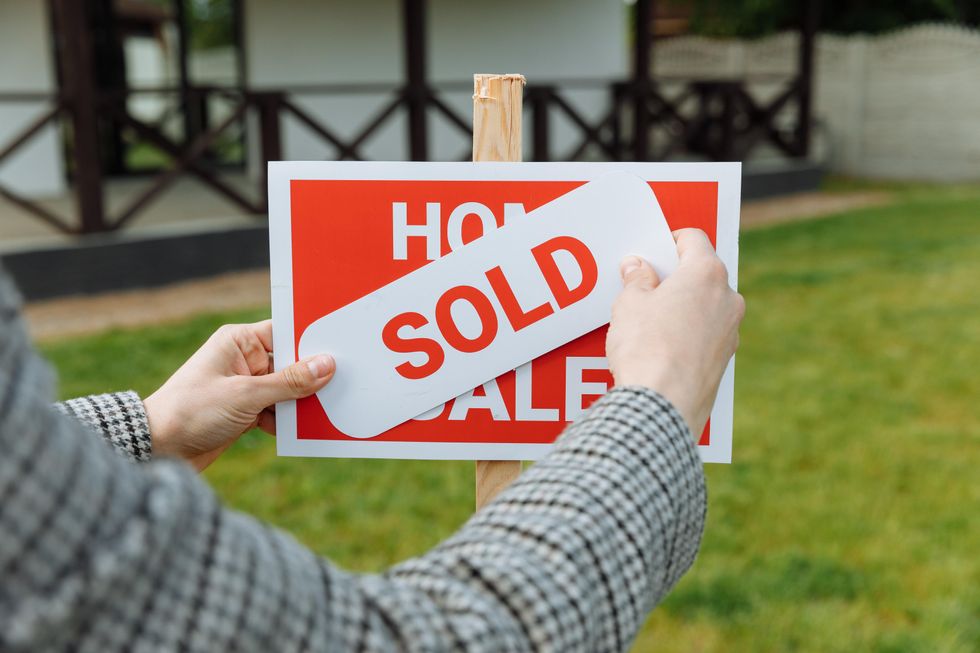 Steep competition, cash offers and 'hockey stick' prices: On the ground of Austin's 'brutal' housing market
Austin is more expensive than Nashville, with the steepest increase in the housing category, according to the Council for Community & Economic Research's cost of living index. A person moving from Nashville to Austin can expect to pay nearly 23% more in housing costs.
The median income in the city of Austin is $71,576, compared to $59,828 in Nashville, according to the U.S. Census Bureau. The median home sales price in the Austin metro is $465,000, compared to $400,000 in the Nashville metro, according to the Austin Board of Realtors and Greater Nashville Realtors.
The Austin metro showed the fifth-largest decline in housing affordability among 50 U.S. markets, according to a recent report by First American Financial Corp. The median home price in the city of Austin hit an all-time high of $566,500 in May, rising more than $142,450 year-over-year, according to ABoR. And prices across the five-county Austin metro are rising at an even faster rate, worsening an existing affordability crisis and pricing out many aspiring first-time homebuyers.
6. Millennial migration 
Millennials are flowing out from most of the largest U.S. cities—including New York, Chicago and Los Angeles—and headed West and South, according to SmartAsset's 2021 Where Millenials Are Moving report. Austin ranked fourth, with a net migration of 5,686 millennials in 2019, and Nashville ranked 21st, with a net migration of 1,893 millennials.
Although Austin beats Nashville in terms of millennial in-migration, Nashville is one of the few cities gaining more Austinites than the reverse. Between 2014 and 2018, 519 Nashville residents moved to Austin while 741 Austinites moved to Nashville, for a net loss of 222, according to an Austin Chamber analysis of U.S. Census Bureau.
7. Local politics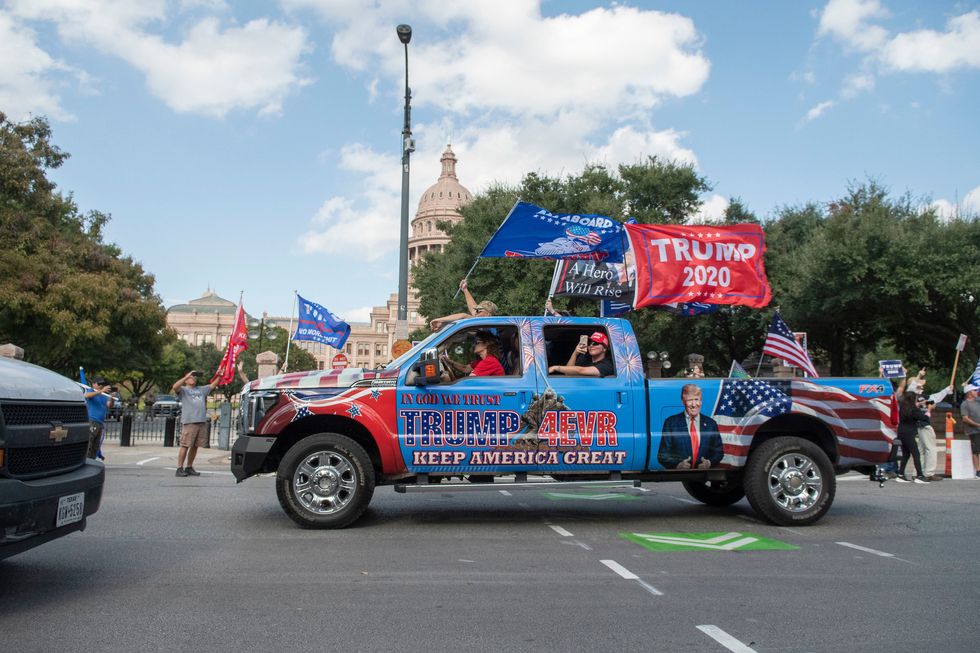 Trump supporters protest election results outside governor's mansion
Austin and Nashville are both liberal capital cities in conservative states. During the 2020 presidential election, nearly 72% of Travis County residents voted for Joe Biden, compared to 46.5% of Texans, and nearly 65% of Davidson County residents did, compared to fewer than 38% of Tennesseans, according to Politico.
8. Sports culture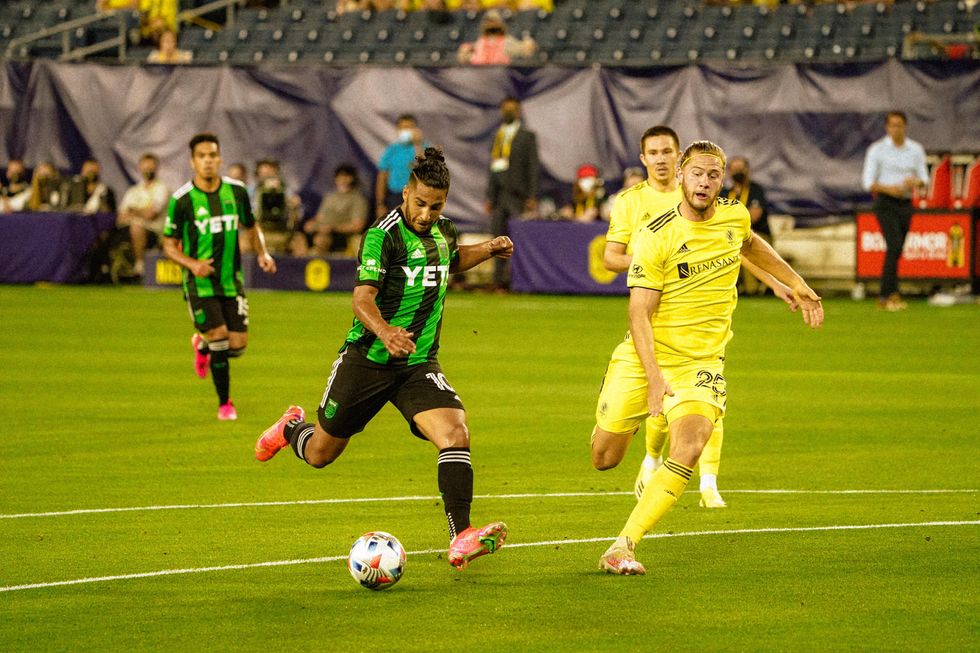 Austin FC is down 1-0 at the half against Nashville SC. (Austin FC/Twitter)
Both have new Major League Soccer teams. Austin FC debuted earlier this year only a year after Nashville SC became a member of the league. Nashville is currently in sixth place in the Eastern Conference, while Austin ranks 12th in the Western Conference, ahead of only Vancouver. Nashville SC beat Austin FC 1-0 in a May 23 match.
9. Population growth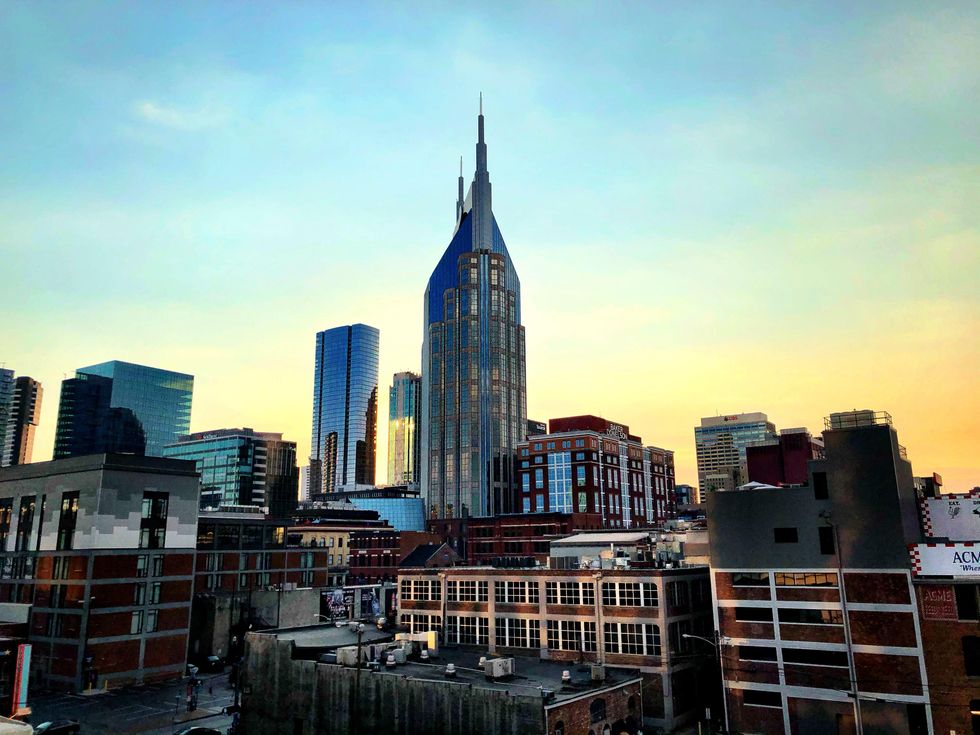 Both cities posted double-digit population growth between 2010 and 2019, according to the U.S. Census Bureau. Austin, with a population of 978,908, grew 22.1%, and Nashville, with a population of 670,820, grew 11.2%.
With such popularity comes growing pains. Austin's affordability crisis—and attendant issues, such as homelessness—is deepening. Nashville shares these issues as well as others familiar to Austinites: transit expansion, crime reduction and school system improvements.
10. Bottoms up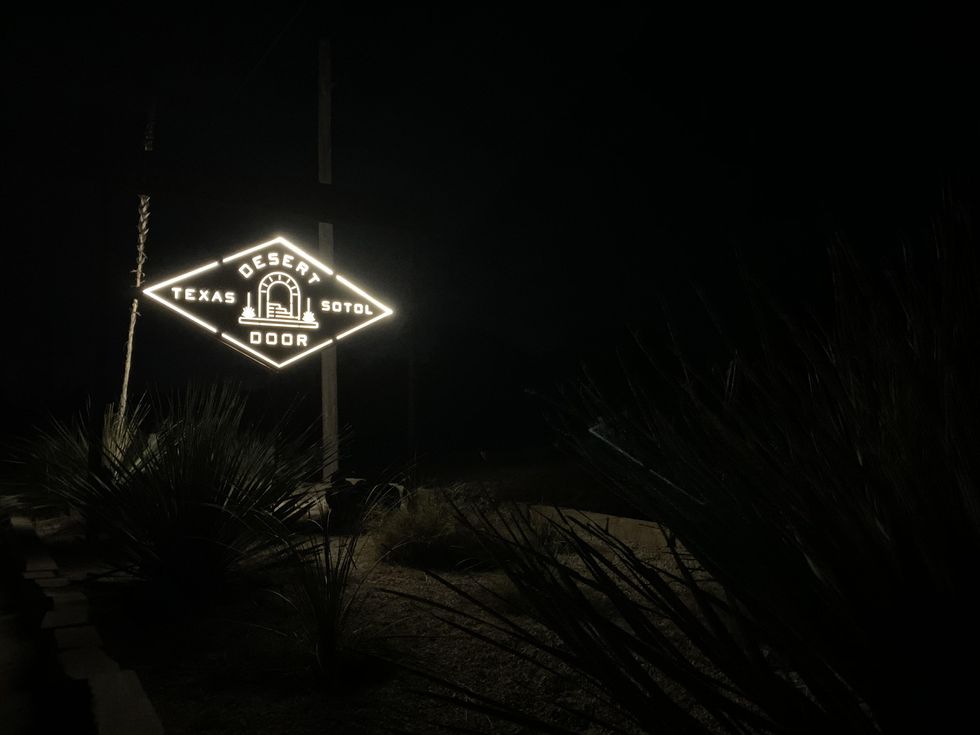 Desert Door distillery in Driftwood, Texas. (Emma Freer)
Austin and Nashville have strong drinking cultures, with craft breweries and distilleries galore. Austinites know and love local businesses from Austin Eastciders to Zilker Brewing Co., as well as destination sites such as Desert Door Distillery and Fredericksburg wineries.
Until 2009, only three distillers were allowed to produce alcohol in the state of Tennessee. Now they're more abundant: Corsair Distillery has two Nashville locations; H Clark Distillery produces gin, bourbon and whiskey; and Nelson's Green Brier Distillery was revived by the founder's great-great-great-grandsons. Plus, there's always the Jack Daniel's Distillery.
11. Green spaces
Austinites love their wide open spaces, including Zilker Park, Hamilton Pool, Barton Springs and Lake Austin. Straddling the Colorado River, Austin ranked 45th among the 100 largest U.S. cities, according to the 2021 ParkScore index. It received its highest mark in investment and lowest mark in equity.
Nashville is known for Centennial Park, a 132-acre oasis that's home to a full-scale replica of The Parthenon, which was built for the 1897 Tennessee Centennial and International Exposition. It also straddles a river, the Cumberland, and ranked 86th on the 2021 ParkScore index, receiving its highest mark for acreage and lowest mark for access.
After reaching Stage 4 last week of Austin Public Health's risk-based guidelines, Austin-Travis County is now at the Stage 5 threshold with a seven-day average of 50 hospitalizations and dwindling ICU capacity.
While unenforceable under Gov. Greg's Abbott order against local mandates, vaccinated individuals are asked to choose drive-through and curbside options, outdoor activities, social interactions with limited group sizes, as well as social distance and wearing masks indoors. Partially or unvaccinated individuals are asked to avoid gatherings, travel, dining and shopping, choose curbside and delivery options, as well as wear a mask on essential trips.
Flashing back to early-pandemic times, hospitals are at critical capacity—the 11 county Trauma Service Region of 2.3 million people is fluctuating at 16 staffed beds, according to APH.
In a statement on behalf of Ascension Seton, Baylor Scott & White Health and St. David's Healthcare, a spokesperson said that hospitals are asking residents to "help us and each other" by getting vaccinated and continuing to utilize safety practices to slow the spread of the virus.
According to the statement, a "longstanding" nurse staffing challenge combined with the recent COVID-19 spike is putting "extraordinary pressure" on hospital systems.
Along with the unmitigated spread of the virus in unvaccinated, the more contagious Delta variant is also to blame for the spike in cases. The seven-day moving average of COVID hospitalizations in the Austin area reached the Stage 5 threshold of 50 on Friday, triggering local health officials to ask residents to take action.
Local hospitals have a "surge plan" that includes utilization of "all available patient care space and employees within our hospitals and in other settings" that will go into effect when capacity is hit, according to the statement.
The hospitals are working on sourcing supplemental staff and emphasized that emergency care will still be available but it may involve patient transfers "in order to provide the most appropriate care."
Healthcare systems have hit this threshold previously during the pandemic: the city held an alternate care site at the Austin Convention Center from January to March of this year.
"Our responsibility during this pandemic continues to be balancing our readiness to care for patients with COVID-19, while making sure patients who depend on our hospitals receive needed and timely care," the statement said. "We do not want to see necessary non-COVID care delayed as it was during the early stages of the pandemic."
This story has been updated to after publication to include that Austin has reached the Stage 5 threshold.
Ingredients:
1 1/12 oz sweet pepper-infused Tito's Handmade Vodka
3 oz soda water
1 oz grapefruit juice
1/2 oz lime juice
1/4 oz simple syrup
Directions: Add all ingredients, except soda water, to a shaker with ice. Shake and strain into a glass over fresh ice. Top with soda water and garnish with a mint sprig.
The 2020(1?) Olympics have induced plenty of late nights and early mornings for millions of Americans as they watch the world's best leap, flip and dive through the 2020 Tokyo Games.
Over two dozen athletes with Austin ties and many more from Texas are making headlines for their contributions to the Games, including 17-year-old gold medal swimmer Lydia Jacoby and legendary softball pitcher Cat Osterman.
So far, Austin athletes have racked up a gold and two silvers for Team USA. Some have more history-making opportunities ahead of them in the Games; others are soon headed home early with no medal but an Olympic title nonetheless. Team USA is in third place overall and has accumulated 40 medals, the second-most behind China, at this year's Games.
We're one week into the Games. Here's a quick look at the biggest headlines in this year's controversial competition and how athletes with Austin ties stacked up.
The Olympics' strangest Games to date? A quick rundown
This year's Games have been an outlier for several reasons. Many athletes have been impacted by COVID, with some saying that the Olympics maybe shouldn't have happened at all.

Millions of fans are getting an insider's view of the Olympics thanks to TikTok. U.S. women's rugby sevens star Ilona Maher helped viewership of her sport spike after her witty videos, including a clip where the team attempts to break the Olympic Village's cardboard beds.
The once-delayed Games have also seen upsets like no other, with many U.S.-dominated sports being championed by the most unlikely of teams.
In gymnastics, Texas native and world-renowned gymnast Simone Biles stepped out of the team competition left the team final and the individual all-around due to what is known as the "twisties," a sort of mind-and-body disconnect that could result in life-threatening injuries. Biles isn't sure if she'll compete in individual events next week, but her team is still doing well without their leader: the U.S. won silver as a team and Suni Lee was the individual gold medal winner.
A condom was used to repair the canoe of world-renowned Australian canoeist Jessica Fox. Meanwhile, a crash put Rio gold medalist Connor Fields in the hospital after a dangerous crash involving six riders on the BMX track.
Things got awkward in a post-swimming press conference when Team USA silver medalist Ryan Murphy and British bronze medalist Luke Greenbank said that the Games are "probably not clean," alluding to Russia's state-sponsored doping campaign that forced them to switch names to the Russian Olympic Committee. ROC competitor Evgeny Rylov was the gold medalist in the event.
Winners! 
TEAM USA'S LYDIA JACOBY TAKES GOLD 🥇

She's only 17 years old 😳

(via @NBCOlympics) pic.twitter.com/dYeAtk1pLk

— Bleacher Report (@BleacherReport) July 27, 2021
Austin athletes have taken a gold and two silvers so far in the Games, with two swimming medals and a silver softball title.
Upcoming UT freshman Lydia Jacoby earned her first gold medal as a 17-year-old in the women's 100m. The Alaska native is the first of her state to win a swimming gold medal, and she completed the feat despite not having an Olympic-size swimming pool to train with.
Longhorn Erica Sullivan made it to the podium as well with a silver medal in the women's 1500m freestyle, finishing just behind U.S. star Katie Ledecky.
Legendary UT alum Cat Osterman's decorated Olympic run is up. The 38-year-old lefthanded pitcher left her final Olympics with a bittersweet silver medal after home team Japan secured the gold in the women's softball final. The loss was the first time the two had seen each other since Japan first took the gold from Team USA in 2008, the last time softball had been in the Olympics. Osterman's next move is off the pitcher's mound; the current assistant coach at Texas State University hopes to work for a nonprofit in Austin after she officially retires on September 27.
Those who went home
#TexasToTokyo 🤘@matt_scoggin | @drew_kibler | @TownleyH pic.twitter.com/NkOjjScsOV

— Texas Men's Swimming & Diving (@TexasMSD) July 22, 2021
While every Olympian wants to go home with that precious metal, even making it to the world's biggest competition is a feat on its own. Here are the Austin athletes who didn't quite make it to the podium:
Longhorn swimmer Townley Haas was 5th in the semifinals of the men's 200m freestyle and did not advance.
Despite being medal favorites, Longhorn Gia Doonan and her women's eights crew just missed the mark with a fourth place finish in Tokyo after many members recovered from COVID.
Austinite Alison Gibson and partner Krysta Parmer finished eighth in the women's 3m synchronized diving competition.
Haas and fellow UT alum Drew Kibler helped Team USA to a fourth-place finish in the men's 4x200m swimming freestyle.
Caspar Corbeau, a Longhorn swimming for the Netherlands, finished 7th in his opening heat for the men's 100m and 200m swimming freestyle.
Remedy Rule, a Longhorn swimming for the Philippines, finished eighth in the semifinal for the women's 200m butterfly.
Anna Elendt, a UT swimmer competing for Team Germany, finished 7th in the semifinals of the women's 100m freestyle and was sixth in the prelims as part of the 4x100 medley relay.
What's to come
CAELEB DRESSEL SETS AN OLYMPIC RECORD IN THE MEN'S 100M FREESTYLE 🤯

(via @NBCOlympics) pic.twitter.com/kqyaKs6uZv

— Bleacher Report (@BleacherReport) July 29, 2021
Swimming
Sugar Land native and standout Simone Manuel helped Team USA to set a single-day record for medals won on Sunday with a bronze in the 4x100 freestyle relay. Fellow Team USA star Caeleb Dressel established his dominance with a first-place finish in the men's 100-meter freestyle on Thursday and set an Olympic record in the prelims of the 100m butterfly after helping the men's 4x100m freestyle earlier in the week.
Coming up, former Longhorn Joseph Schooling, who beat Michael Phelps in the Rio Olympics, will compete in the men's 100m butterfly final alongside Dressel on Saturday.
Both @_haileyhern and @PalmerKrysta are semifinals bound! Hailey finished the day in 6th with Krysta in 15th! pic.twitter.com/oDEeiMRuQ2

— USA Diving (@USADiving) July 30, 2021
Diving
Hailey Hernandez, a Texan diver who is coming to UT in the fall, was the youngest competitor to advance to the semifinal round of the women's 3m springboard competition early Saturday morning.
Teahna Daniels gets the win in her women's 100m heat to qualify for the semis!@TeamUSA x #TokyoOlympics

📺 NBC
💻 https://t.co/vlVjyst3S3
📱 NBC Sports App pic.twitter.com/ykShTI8r1I

— #TokyoOlympics (@NBCOlympics) July 30, 2021
Track and field
UT alum Teahna Daniels has advanced to the women's 100m semifinals alongside teammates Javianne Oliver and Jenna Prandini after a heat-winning time of 11.04 seconds. Daniels and crew will look to establish themselves as the world's fastest women in the semifinals at 6:15 a.m. followed by the finals at 8:50 a.m.
The women's 100m trio were some of the first to hit the track on Thursday. Team USA DQ'd in the 4x400m mixed race on Thursday, squandering veteran Alyson Felix's quest for another medal. Ethiopia and Uganda are the only current medal-winners for the sport, but UT alum Melissa Gonzalez will look to change that on Saturday morning as she competes in the women's 400m hurdles. Fellow Longhorn Pedra Seymour will begin her fight to beat her 6th place finish in Rio as she runs in the prelims for the women's 100m hurdles for Team Bahamas on Saturday, while men's long jumper Steffin McCarter will look to qualify in the men's long jump competition that afternoon.
The world's fastest men will begin competition Saturday morning as well, with Team USA's Trayvon Bromell as the favorite to get the gold.
Other UT track stars including world-record shot putter Ryan Crouser (Thursday), Team Jamaica 4x400m runner Stacey-Ann Williams (Thursday), and long jumper Tara Davis (Sunday) will hit the track next week.
Win or go home AND WE'RE NOT GOING HOME YET 😤 pic.twitter.com/qdK7Aa7c4s

— U.S. Soccer WNT (@USWNT) July 30, 2021
Women's soccer
Team USA advanced to the semifinals in penalty kicks in an adrenaline-pumping match early Friday morning. Next, they'll play Canada in the semifinals to compete for that top spot and avenge their loss in Rio as they fight for the finals. On Team Canada's Olympic team is UT midfielder Julia Grosso, who has helped her team to a win and three draws thus far.
13 first-half threes for @usabasketball, including 6 for Damian Lillard.#USABMNT 60
Iran 30

Zach LaVine, Kevin Durant, Jrue Holiday: 2 3PM each pic.twitter.com/0WzmpjB01R

— NBA (@NBA) July 28, 2021
Men's basketball
Kevin Durant and team have had a rocky start to the Olympics, leaving many to wonder if their No. 1 status is in jeopardy. The team suffered their first Olympic loss since 2004 in a 83-76 upset against France. They bounced back with an easy win against Iran, though the win was expected against a team with no NBA players in their roster. Next up is the Czech Republic, a team with two NBA talents that the U.S. is expecting to smother at 8:30 a.m. Saturday.
The USA Women's basketball team picks up their first W 🚨

USA takes down Nigeria, 81-72

A'ja Wilson (Olympic debut): 19 PTS | 13 REB pic.twitter.com/cRwnEgAzhn

— Bleacher Report (@BleacherReport) July 27, 2021
Women's basketball
The U.S. women's basketball team, including UT alum Ariel Atkins, have shakily continued their world dominance in Tokyo. The team is 2-0 in Group B after an 81-72 defeat over Nigeria and 86-69 victory over Japan. Atkins celebrated her birthday on the same day as the Japan defeat.
Next up, the team will look to increase their winning margins as they take on France at 12:40 a.m. on Monday.
So proud to have @ChiakaOgbogu on our team! https://t.co/tK6sQUGlkU

— USA Volleyball (@usavolleyball) July 30, 2021
Volleyball
Longhorn middle blocker Chiaka Ogbogu and the Team USA volleyball team are fighting hard for their first gold medal in 57 years. The team has already swept defending gold medalists China and was undefeated in group play with wins over Argentina and Turkey as they head to the quarterfinals starting Wednesday, They'll look to defeat the ROC and Italy in their final group rounds along the way.