Get connected with our daily update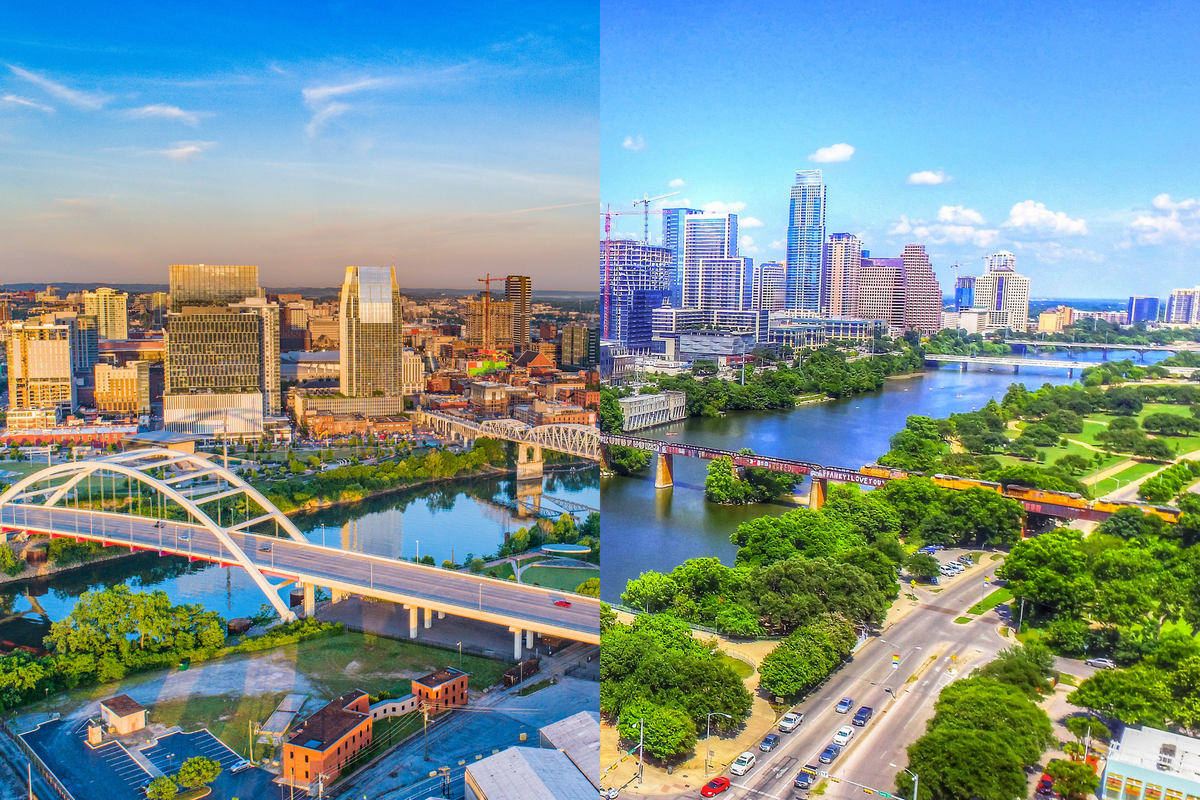 Austin or Nashville? This question is a familiar one to aspiring musicians looking for a place to start their career, bachelor and bachelorette party planners in search of a fun destination and millennials escaping more expensive coastal cities.
---
Chris Broach, 44, is also asking. A musician who works a remote day job in tech, he lives in the Highland Park suburb north of Chicago with his wife and their three young children. The couple is considering a move to Austin or Nashville, drawn in by their music scenes, milder winters and relative affordability. "Housing-wise, we can get something for what we have now (in Chicago) that's probably double the size outside of Austin," he said. "It's not affordable where we're coming from."
Although Broach worries about the conservative state politics and extreme summers, he knows he likes Austin after touring here and playing at Fun Fun Fest and South by Southwest. "If it was between Austin and Nashville, I think Austin really wins for me," he told Austonia.
Those who live or have lived in Nashville, TN. or Austin, TX. This is coming from an artist's / musician's standpoint, mostly - but I'm interested in all feedback.

- Why should/shouldn't we move to Austin, TX?
- Why should/shouldn't we move to Nashville, TN?#Austin#Nashville
— Chris Broach (@chrisbroach) February 28, 2021
Here's how the two Southern capital cities stack up across 11 categories.
1. Music towns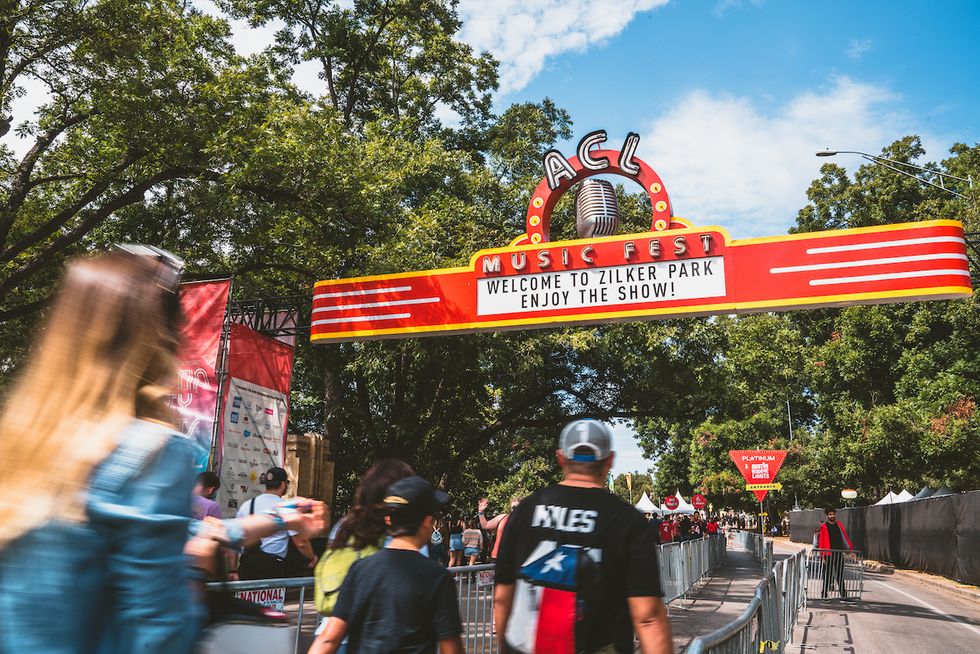 Austin, the Live Music Capital of the World, is known for its festival scene—from Austin City Limits to South by Southwest—and iconic venues, such as Antone's, Broken Spoke and the Continental Club. It's also home to many successful musicians, including Willie Nelson, Gary Clark Jr., The Black Pumas and Shakey Graves.
Nashville is not only home to attractions like the Grand Ole Opry, Ryman Auditorium and Country Music Hall of Fame but also a hub for recording studios, many of them located on Music Row, a National Treasure of the National Trust. RCA Studio B, built in 1957, is widely credited as the birthplace of the Nashville Sound and was once home to Elvis Presley. Other nearby studios have hosted everyone from Shania Twain and Taylor Swift to Bob Dylan and Johnny Cash.
2. Expanding airports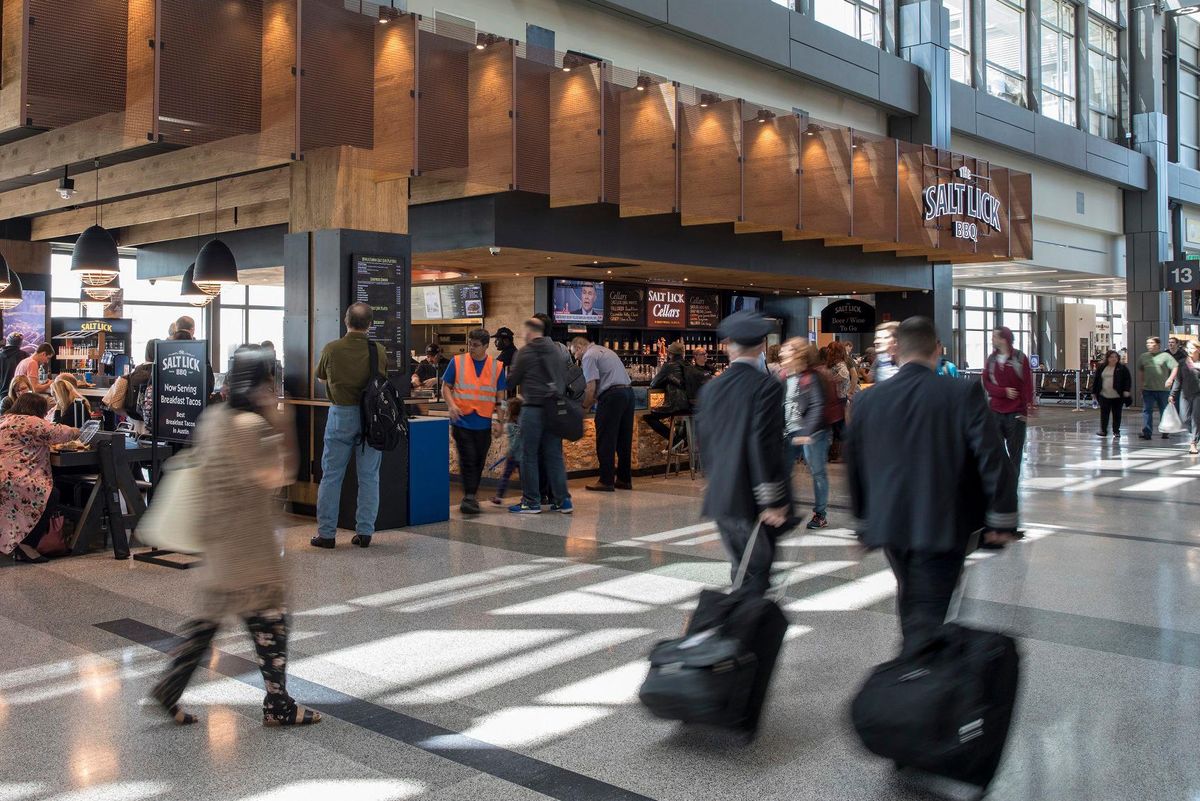 Bright skies ahead: Austin airport anticipates continued growth after pandemic turbulence(Austin-Bergstrom International Airport/Facebook)
Austin-Bergstrom has tripled its passenger numbers since opening in 1999. Between 2011 and 2019 it was the third-fastest growing airport in the country, and the Federal Aviation Administration ranked it second among medium-sized hubs in 2019 based on passenger boarding numbers (more than 8.5 million) and year-over-year growth (more than 10%).
Nashville International was the top-ranked medium-sized hub, with nearly 9 million passengers and 11.45% year-over-year growth. Similar to ABIA, the Nashville airport is in the midst of a major renovation and expansion project intended to meet growing demand.
3. Must eats 
Austin has a lot to offer on the food front, from barbecue worth queuing for at Franklin and La Barbecue to breakfast tacos at countless joints around town.
Nashville is known for its hot chicken, especially when served at Hattie B's Hot Chicken and Prince's Hot Chicken Shack. (Tumble 22 in Austin is a good shortcut when a trip to Tennessee isn't possible.)
4. Party scenes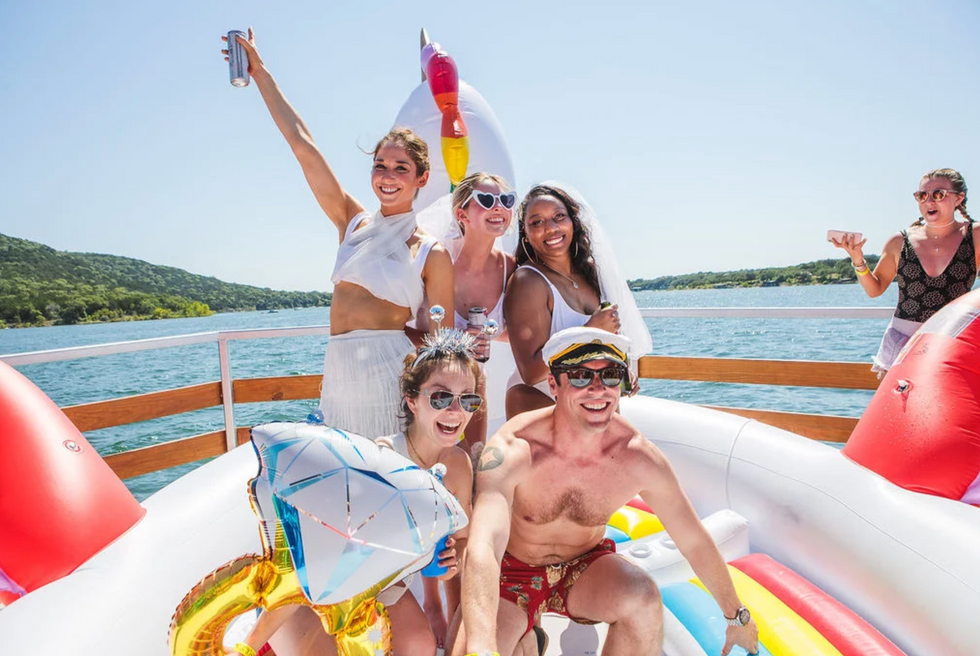 With loosened pandemic restrictions and a revived tourism economy, Austin's party boat businesses are anticipating a busy season—and letting out a sigh of relief. (Raudel HInojosa/Premier Party Cruises)
In addition to well-known going-out districts—Dirty Sixth and Rainey Street in Austin, Honky Tonk Highway in Nashville—both cities are magnets for bachelor and bachelorette parties.
Nashville takes first place and Austin ranks fifth, behind Scottsdale, Miami and Las Vegas, according to a 2021 travel trends report from Bach, a party planning service. As Austinites know, party members tend to seek out Airbnb house rentals, spend their days on pedal pubs and booze cruises, and can be easily spotted posing in matching outfits, sometimes with sashes.
5. Housing costs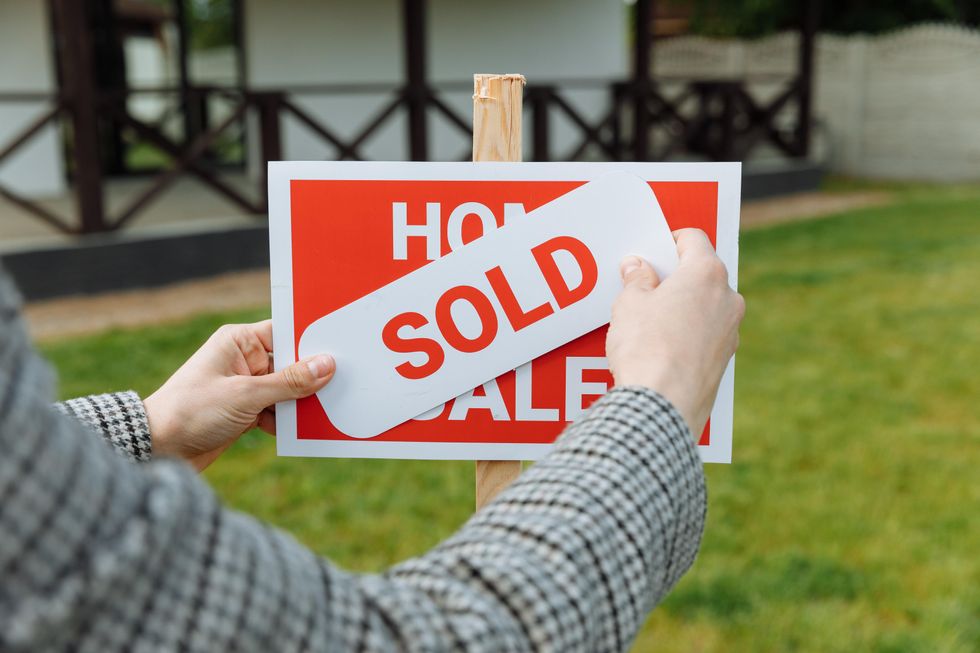 Steep competition, cash offers and 'hockey stick' prices: On the ground of Austin's 'brutal' housing market
Austin is more expensive than Nashville, with the steepest increase in the housing category, according to the Council for Community & Economic Research's cost of living index. A person moving from Nashville to Austin can expect to pay nearly 23% more in housing costs.
The median income in the city of Austin is $71,576, compared to $59,828 in Nashville, according to the U.S. Census Bureau. The median home sales price in the Austin metro is $465,000, compared to $400,000 in the Nashville metro, according to the Austin Board of Realtors and Greater Nashville Realtors.
The Austin metro showed the fifth-largest decline in housing affordability among 50 U.S. markets, according to a recent report by First American Financial Corp. The median home price in the city of Austin hit an all-time high of $566,500 in May, rising more than $142,450 year-over-year, according to ABoR. And prices across the five-county Austin metro are rising at an even faster rate, worsening an existing affordability crisis and pricing out many aspiring first-time homebuyers.
6. Millennial migration 
Millennials are flowing out from most of the largest U.S. cities—including New York, Chicago and Los Angeles—and headed West and South, according to SmartAsset's 2021 Where Millenials Are Moving report. Austin ranked fourth, with a net migration of 5,686 millennials in 2019, and Nashville ranked 21st, with a net migration of 1,893 millennials.
Although Austin beats Nashville in terms of millennial in-migration, Nashville is one of the few cities gaining more Austinites than the reverse. Between 2014 and 2018, 519 Nashville residents moved to Austin while 741 Austinites moved to Nashville, for a net loss of 222, according to an Austin Chamber analysis of U.S. Census Bureau.
7. Local politics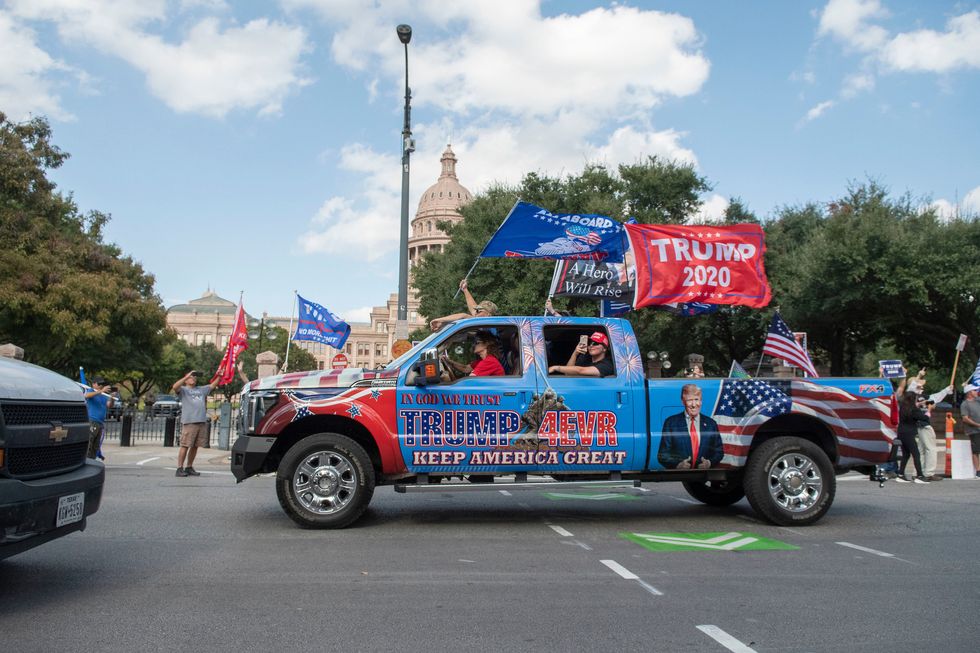 Trump supporters protest election results outside governor's mansion
Austin and Nashville are both liberal capital cities in conservative states. During the 2020 presidential election, nearly 72% of Travis County residents voted for Joe Biden, compared to 46.5% of Texans, and nearly 65% of Davidson County residents did, compared to fewer than 38% of Tennesseans, according to Politico.
8. Sports culture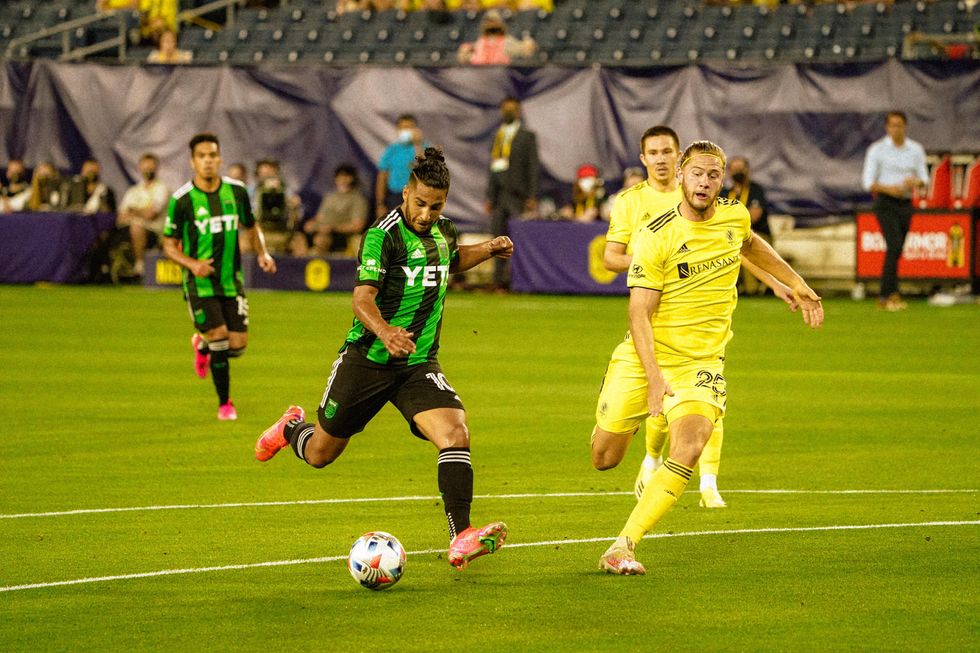 Austin FC is down 1-0 at the half against Nashville SC. (Austin FC/Twitter)
Both have new Major League Soccer teams. Austin FC debuted earlier this year only a year after Nashville SC became a member of the league. Nashville is currently in sixth place in the Eastern Conference, while Austin ranks 12th in the Western Conference, ahead of only Vancouver. Nashville SC beat Austin FC 1-0 in a May 23 match.
9. Population growth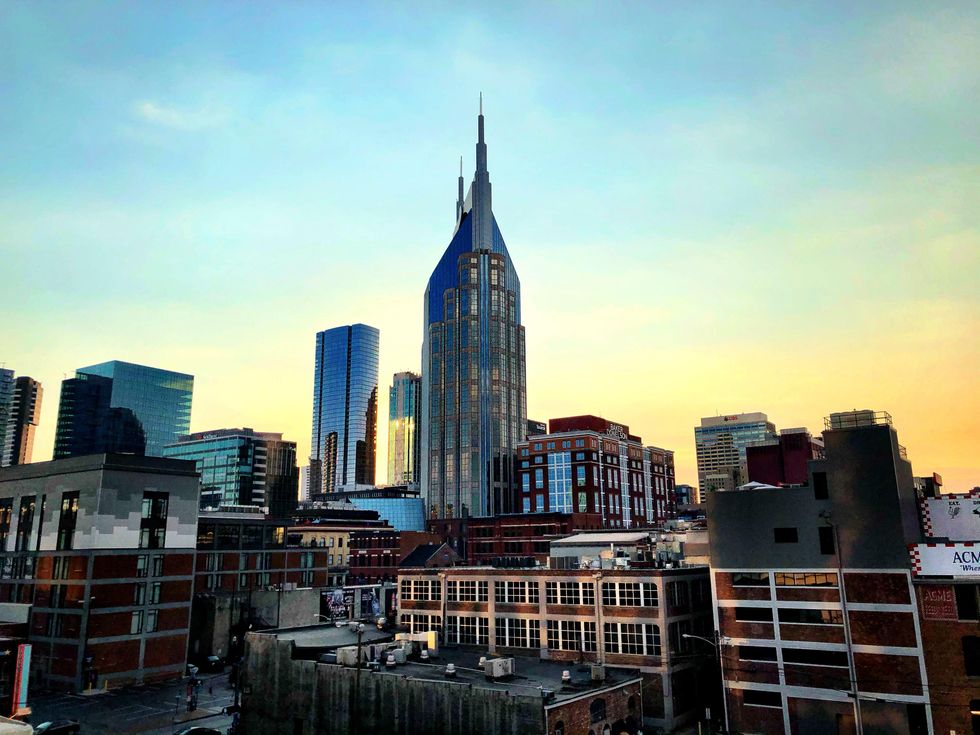 Both cities posted double-digit population growth between 2010 and 2019, according to the U.S. Census Bureau. Austin, with a population of 978,908, grew 22.1%, and Nashville, with a population of 670,820, grew 11.2%.
With such popularity comes growing pains. Austin's affordability crisis—and attendant issues, such as homelessness—is deepening. Nashville shares these issues as well as others familiar to Austinites: transit expansion, crime reduction and school system improvements.
10. Bottoms up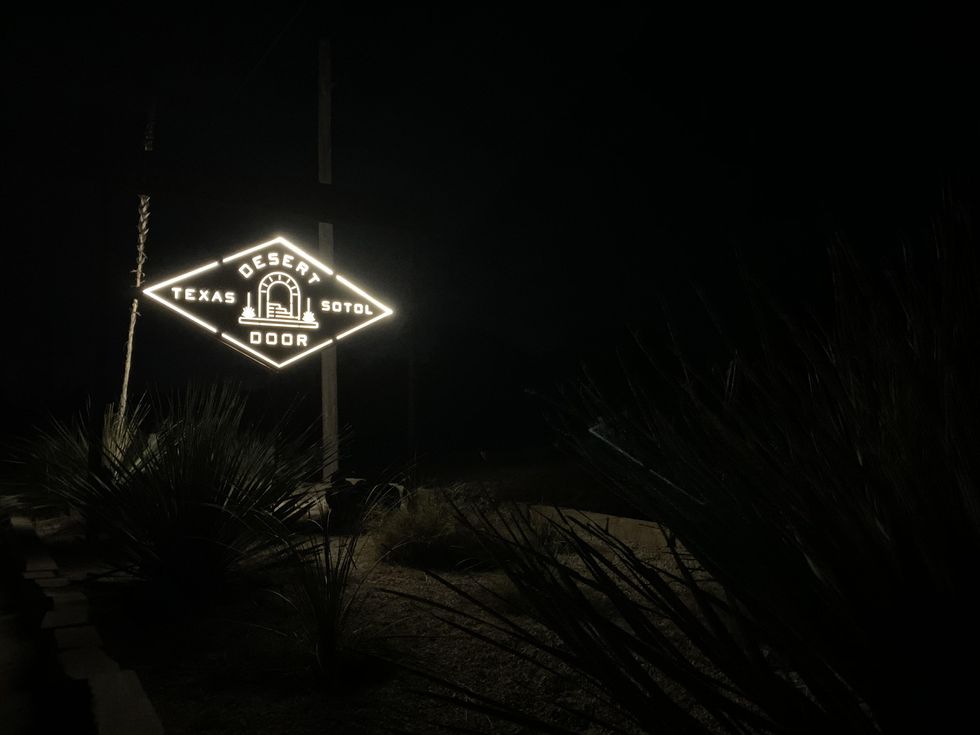 Desert Door distillery in Driftwood, Texas. (Emma Freer)
Austin and Nashville have strong drinking cultures, with craft breweries and distilleries galore. Austinites know and love local businesses from Austin Eastciders to Zilker Brewing Co., as well as destination sites such as Desert Door Distillery and Fredericksburg wineries.
Until 2009, only three distillers were allowed to produce alcohol in the state of Tennessee. Now they're more abundant: Corsair Distillery has two Nashville locations; H Clark Distillery produces gin, bourbon and whiskey; and Nelson's Green Brier Distillery was revived by the founder's great-great-great-grandsons. Plus, there's always the Jack Daniel's Distillery.
11. Green spaces
Austinites love their wide open spaces, including Zilker Park, Hamilton Pool, Barton Springs and Lake Austin. Straddling the Colorado River, Austin ranked 45th among the 100 largest U.S. cities, according to the 2021 ParkScore index. It received its highest mark in investment and lowest mark in equity.
Nashville is known for Centennial Park, a 132-acre oasis that's home to a full-scale replica of The Parthenon, which was built for the 1897 Tennessee Centennial and International Exposition. It also straddles a river, the Cumberland, and ranked 86th on the 2021 ParkScore index, receiving its highest mark for acreage and lowest mark for access.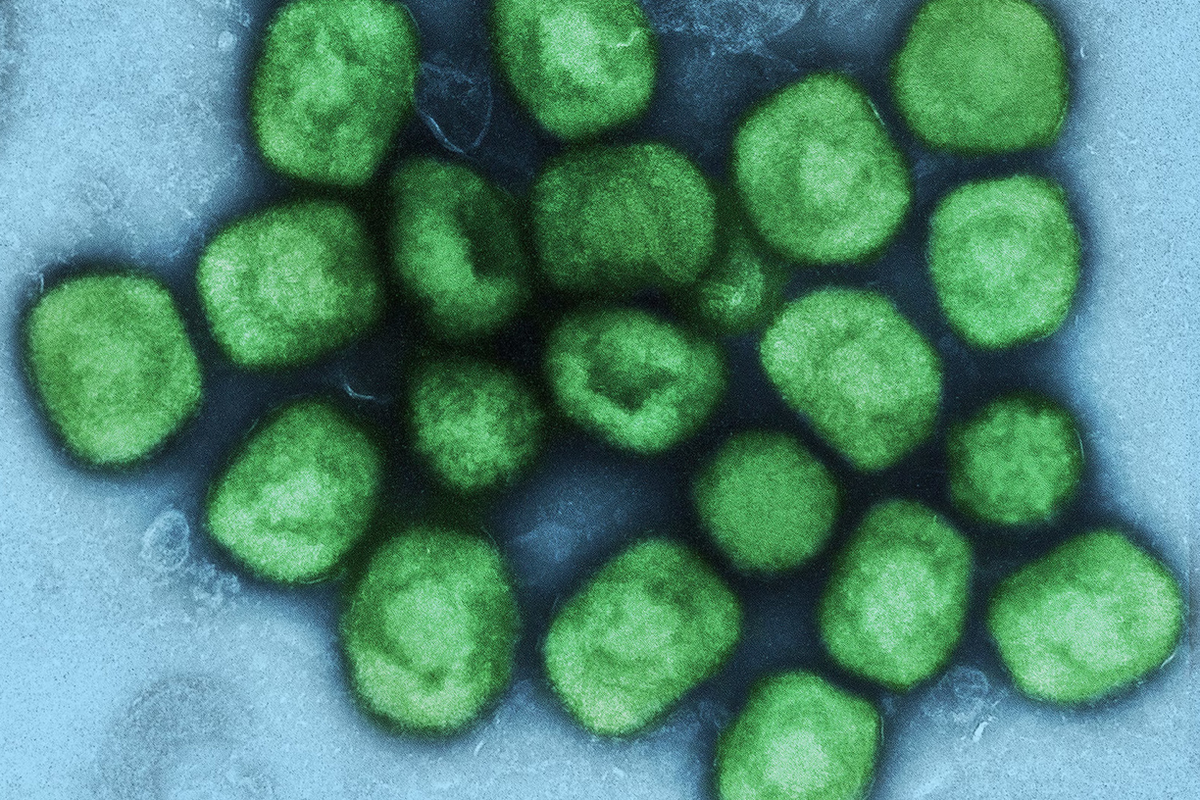 A presumptive case of monkeypox has been detected in Travis County and is awaiting test results from the Centers for Disease Control and Prevention, Austin Public Health said Friday.
APH, the CDC and the Texas Department of State Health Services are involved in an ongoing investigation into the case. The resident who is presumed positive is isolating at home and did not need hospitalization. APD said it is conducting contact tracing and reaching out to people who were in close contact with the resident.
Monkeypox, a rare disease caused by infection in the smallpox family, has been under close watch by the CDC after a world outbreak this year. If positive, the case would be the first of its kind in Travis County. At least five monkeypox cases have been confirmed in Texas, while the CDC is investigating 173 cases nationwide.
As of Monday, APH did not have a timeline on how long testing could take.
Symptoms of monkeypox include fever and chills, headache, muscle aches, fatigue, swollen lymph nodes and a distinctive pimple-like rash that can appear on the face, inside the mouth, or on other areas of the body. The rash can take several weeks to heal.
While monkeypox can have symptoms that resemble COVID, the virus does not transfer as easily as COVID and its variants.
APH said the virus can spread through:
direct contact with the infectious rash, scabs, or body fluids
respiratory secretions during prolonged, face-to-face contact, or during intimate physical contact, such as kissing, cuddling, or sex
touching items (such as clothing or linens) that previously touched the infectious rash or body fluids
pregnant people can spread the virus to their fetus through the placenta
To limit the spread of monkeypox, APH said to minimize skin-to-skin contact, especially with someone who has been exposed to the virus and/or is showing symptoms. APH recommends avoiding contact with anything that has been in contact with monkeypox and continuing to practice good hygiene.
"While the threat of monkeypox remains low, we recommend that all Travis County residents be aware and seek medical care if you believe you have symptoms of the virus," Austin-Travis County Health Authority Dr. Desmar Walkes said.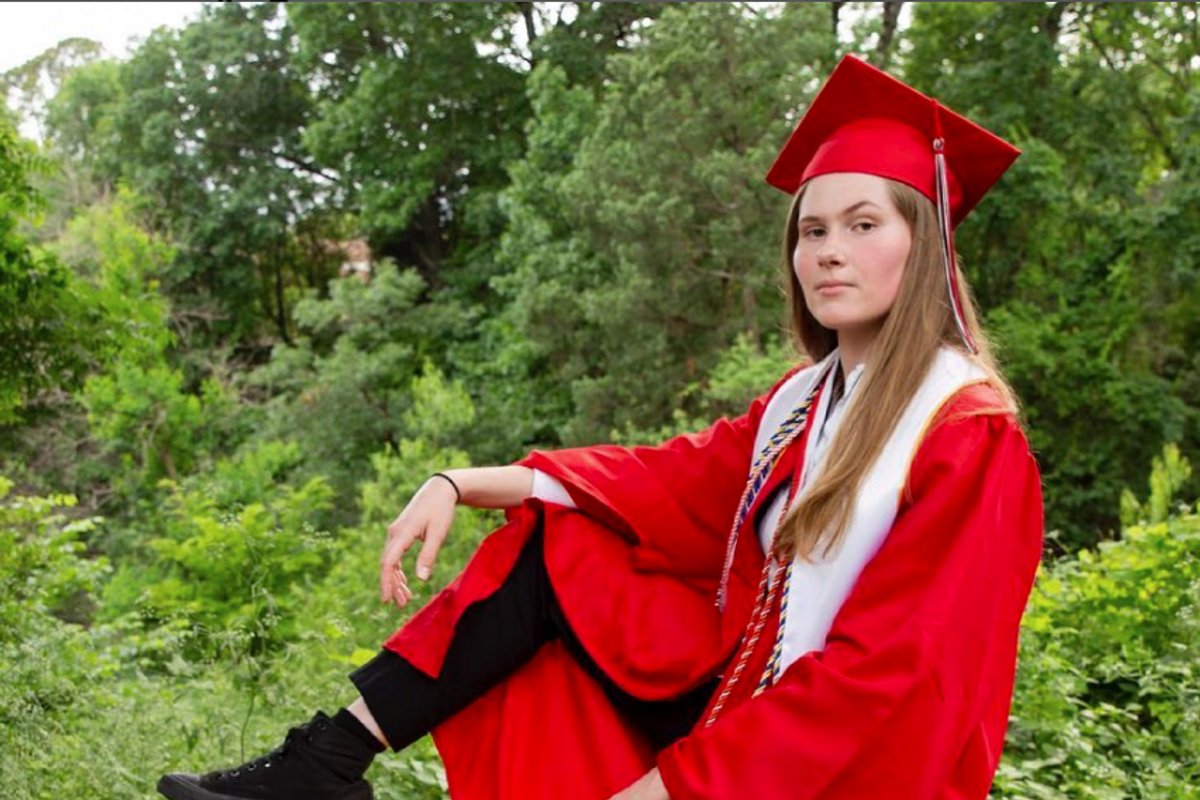 Paxton Smith's 2021 valedictory speech at Lake Highlands High School in Dallas wasn't the same speech she had previously shared with school administrators. She dropped the approved speech and made a case for women's reproductive rights after lawmakers passed the Texas "Heartbeat Bill."
Her advocacy made news on NPR, YouTubeTV and in The Guardian. Just over a year later, the "war on (women's) rights" she forewarned has come to a head as the U.S. Supreme Court voted Friday morning to overturn Roe v. Wade, ending constitutional protection for abortion access.
"It is up to the people to show up and show the courts and the politicians that we won't sit back and let this happen," Smith told Austonia Friday morning. "We will show up, we will fight back. Before, we were scared of them, now they should be scared of us."
Now a University of Texas sophomore and abortion rights activist, 19-year-old Smith said she wanted to give the same speech in the "the most public way possible" to reach "as many people as possible who don't agree that I deserve this right."
However, she says the response was "actually overwhelmingly positive" and supportive of her cause. According to a recent UT poll, 78% of Texas voters support abortion access in most cases.
The speech opened up further opportunities for activism: she advocated for reproductive rights at the International Forum on Human Rights in Geneva, interviewed with Variety magazine and spoke to tens of thousands at Austin's Bans Off Our Bodies protest at the Texas Capitol in May.
Smith also serves on the board of directors for the Women's Reproductive Rights Assistance Project, a national nonprofit organization that helps fund abortions or medication abortion—like Plan C pills—in all 50 states. Most recently, Smith has been attending protests in Washington, D.C. leading up to the ruling.
"This is land of the free. This is where you get to choose how you live your life," Smith said. "Overturning Roe v. Wade violates everything that we have come to believe about what it means to live in this country. I think a lot of people aren't willing to accept that this is a human right that is most likely just going to be gone for over half of the country within the next couple of weeks."
Bracing for the next steps, Smith gave some tips for supporters:
Find a protest to attend.

"I would say invite somebody to go to those protests with you, invite a couple of friends, invite people into the movement," Smith said.

Talk about the issue on social media—use the platform you have.

"Have these kinds of conversations where people can just talk about their fears and then find ways to go and advocate for yourself," Smith said.

Volunteer at a nonprofit near you.
"I feel like a lot of the reason things have gotten as bad as they have within the abortion rights world is that people are not making a scene, not protesting, not putting the effort into ensuring that the government doesn't take away this right," Smith said. "I want to emphasize that if you're not doing anything, don't expect the best scenario, expect the worst because that's the direction that we're going in."