Get connected with our daily update
Austin or Nashville? This question is a familiar one to aspiring musicians looking for a place to start their career, bachelor and bachelorette party planners in search of a fun destination and millennials escaping more expensive coastal cities.
---
Chris Broach, 44, is also asking. A musician who works a remote day job in tech, he lives in the Highland Park suburb north of Chicago with his wife and their three young children. The couple is considering a move to Austin or Nashville, drawn in by their music scenes, milder winters and relative affordability. "Housing-wise, we can get something for what we have now (in Chicago) that's probably double the size outside of Austin," he said. "It's not affordable where we're coming from."
Although Broach worries about the conservative state politics and extreme summers, he knows he likes Austin after touring here and playing at Fun Fun Fest and South by Southwest. "If it was between Austin and Nashville, I think Austin really wins for me," he told Austonia.
Those who live or have lived in Nashville, TN. or Austin, TX. This is coming from an artist's / musician's standpoint, mostly - but I'm interested in all feedback.

- Why should/shouldn't we move to Austin, TX?
- Why should/shouldn't we move to Nashville, TN?#Austin #Nashville
— Chris Broach (@chrisbroach) February 28, 2021
Here's how the two Southern capital cities stack up across 11 categories.
1. Music towns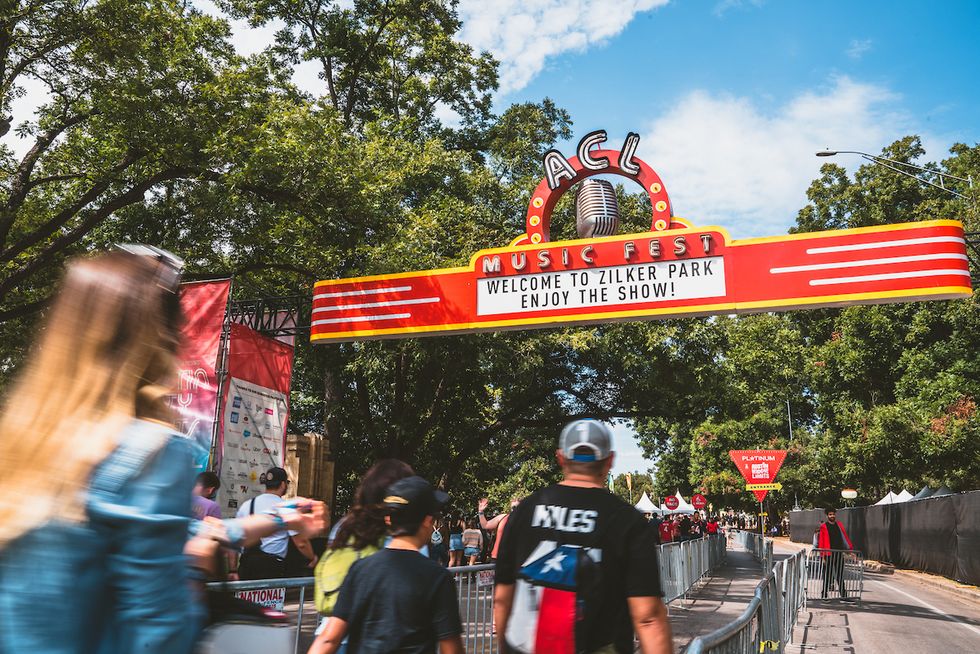 Austin, the Live Music Capital of the World, is known for its festival scene—from Austin City Limits to South by Southwest—and iconic venues, such as Antone's, Broken Spoke and the Continental Club. It's also home to many successful musicians, including Willie Nelson, Gary Clark Jr., The Black Pumas and Shakey Graves.
Nashville is not only home to attractions like the Grand Ole Opry, Ryman Auditorium and Country Music Hall of Fame but also a hub for recording studios, many of them located on Music Row, a National Treasure of the National Trust. RCA Studio B, built in 1957, is widely credited as the birthplace of the Nashville Sound and was once home to Elvis Presley. Other nearby studios have hosted everyone from Shania Twain and Taylor Swift to Bob Dylan and Johnny Cash.
2. Expanding airports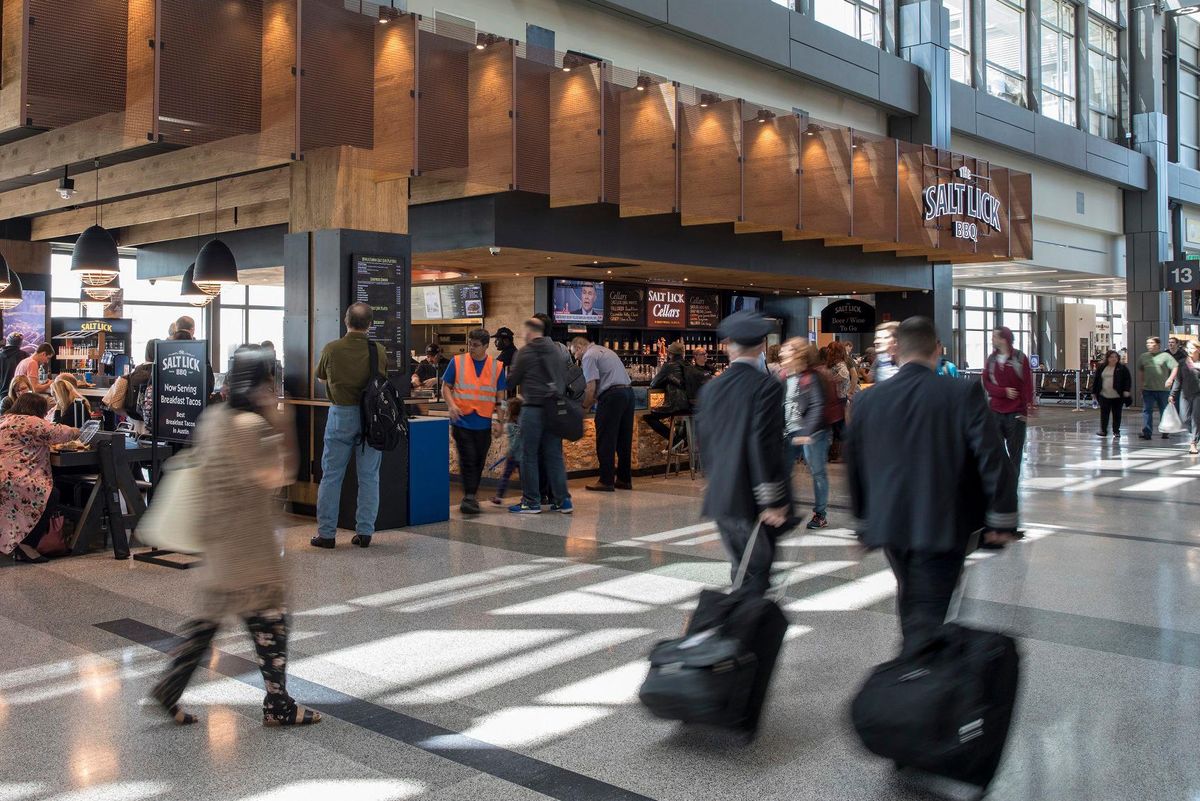 Bright skies ahead: Austin airport anticipates continued growth after pandemic turbulence (Austin-Bergstrom International Airport/Facebook)
Austin-Bergstrom has tripled its passenger numbers since opening in 1999. Between 2011 and 2019 it was the third-fastest growing airport in the country, and the Federal Aviation Administration ranked it second among medium-sized hubs in 2019 based on passenger boarding numbers (more than 8.5 million) and year-over-year growth (more than 10%).
Nashville International was the top-ranked medium-sized hub, with nearly 9 million passengers and 11.45% year-over-year growth. Similar to ABIA, the Nashville airport is in the midst of a major renovation and expansion project intended to meet growing demand.
3. Must eats 
Austin has a lot to offer on the food front, from barbecue worth queuing for at Franklin and La Barbecue to breakfast tacos at countless joints around town.
Nashville is known for its hot chicken, especially when served at Hattie B's Hot Chicken and Prince's Hot Chicken Shack. (Tumble 22 in Austin is a good shortcut when a trip to Tennessee isn't possible.)
4. Party scenes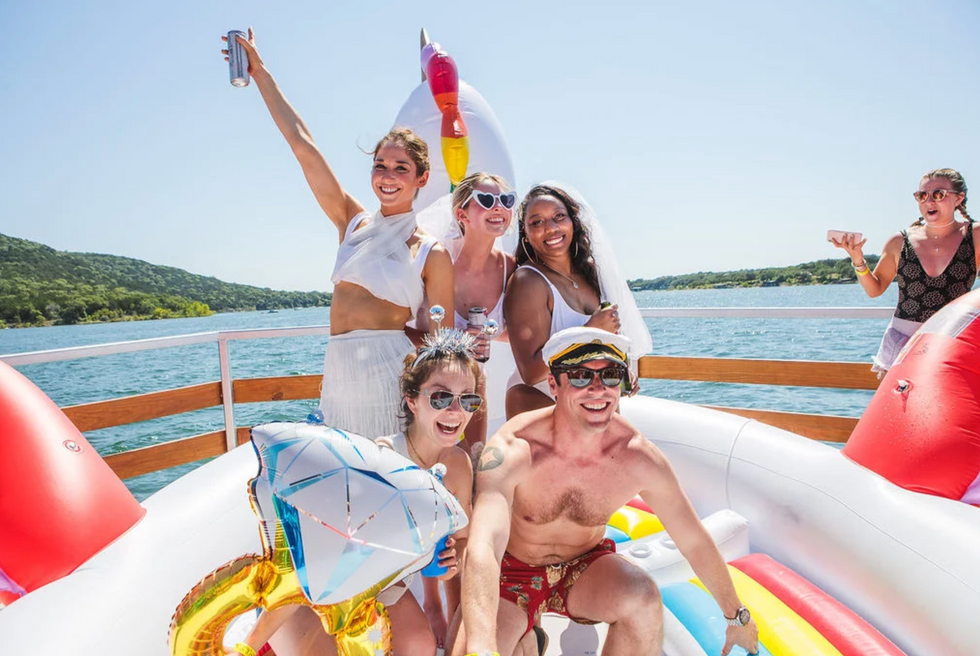 With loosened pandemic restrictions and a revived tourism economy, Austin's party boat businesses are anticipating a busy season—and letting out a sigh of relief. (Raudel HInojosa/Premier Party Cruises)
In addition to well-known going-out districts—Dirty Sixth and Rainey Street in Austin, Honky Tonk Highway in Nashville—both cities are magnets for bachelor and bachelorette parties.
Nashville takes first place and Austin ranks fifth, behind Scottsdale, Miami and Las Vegas, according to a 2021 travel trends report from Bach, a party planning service. As Austinites know, party members tend to seek out Airbnb house rentals, spend their days on pedal pubs and booze cruises, and can be easily spotted posing in matching outfits, sometimes with sashes.
5. Housing costs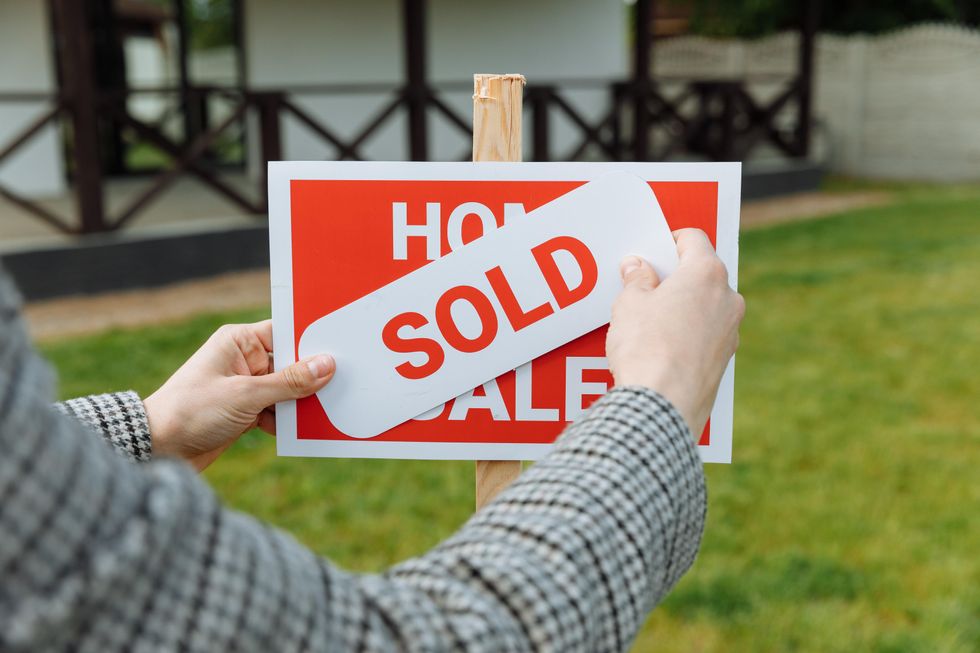 Steep competition, cash offers and 'hockey stick' prices: On the ground of Austin's 'brutal' housing market
Austin is more expensive than Nashville, with the steepest increase in the housing category, according to the Council for Community & Economic Research's cost of living index. A person moving from Nashville to Austin can expect to pay nearly 23% more in housing costs.
The median income in the city of Austin is $71,576, compared to $59,828 in Nashville, according to the U.S. Census Bureau. The median home sales price in the Austin metro is $465,000, compared to $400,000 in the Nashville metro, according to the Austin Board of Realtors and Greater Nashville Realtors.
The Austin metro showed the fifth-largest decline in housing affordability among 50 U.S. markets, according to a recent report by First American Financial Corp. The median home price in the city of Austin hit an all-time high of $566,500 in May, rising more than $142,450 year-over-year, according to ABoR. And prices across the five-county Austin metro are rising at an even faster rate, worsening an existing affordability crisis and pricing out many aspiring first-time homebuyers.
6. Millennial migration 
Millennials are flowing out from most of the largest U.S. cities—including New York, Chicago and Los Angeles—and headed West and South, according to SmartAsset's 2021 Where Millenials Are Moving report. Austin ranked fourth, with a net migration of 5,686 millennials in 2019, and Nashville ranked 21st, with a net migration of 1,893 millennials.
Although Austin beats Nashville in terms of millennial in-migration, Nashville is one of the few cities gaining more Austinites than the reverse. Between 2014 and 2018, 519 Nashville residents moved to Austin while 741 Austinites moved to Nashville, for a net loss of 222, according to an Austin Chamber analysis of U.S. Census Bureau.
7. Local politics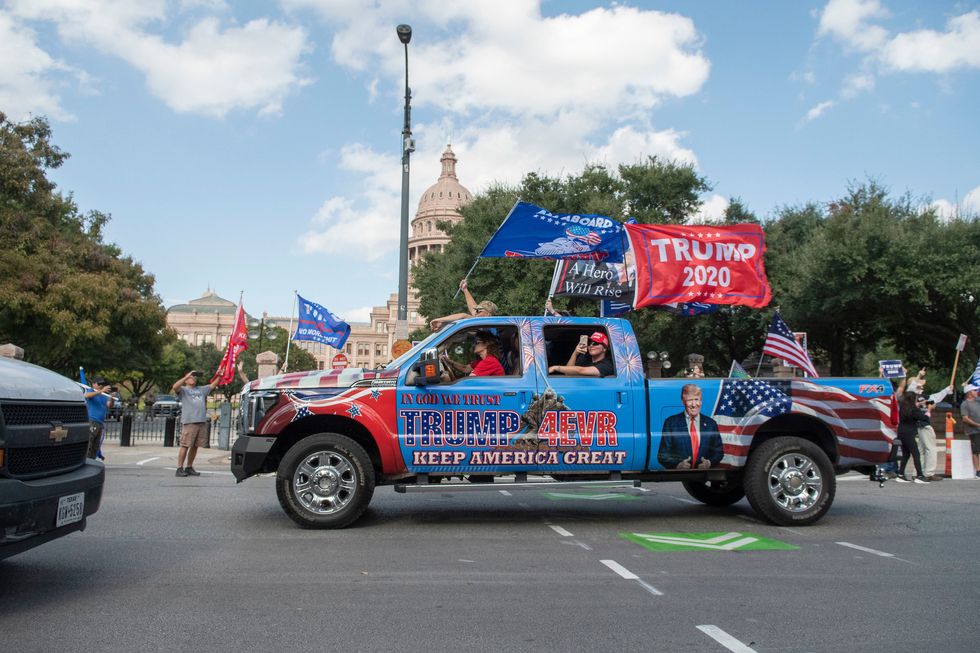 Trump supporters protest election results outside governor's mansion
Austin and Nashville are both liberal capital cities in conservative states. During the 2020 presidential election, nearly 72% of Travis County residents voted for Joe Biden, compared to 46.5% of Texans, and nearly 65% of Davidson County residents did, compared to fewer than 38% of Tennesseans, according to Politico.
8. Sports culture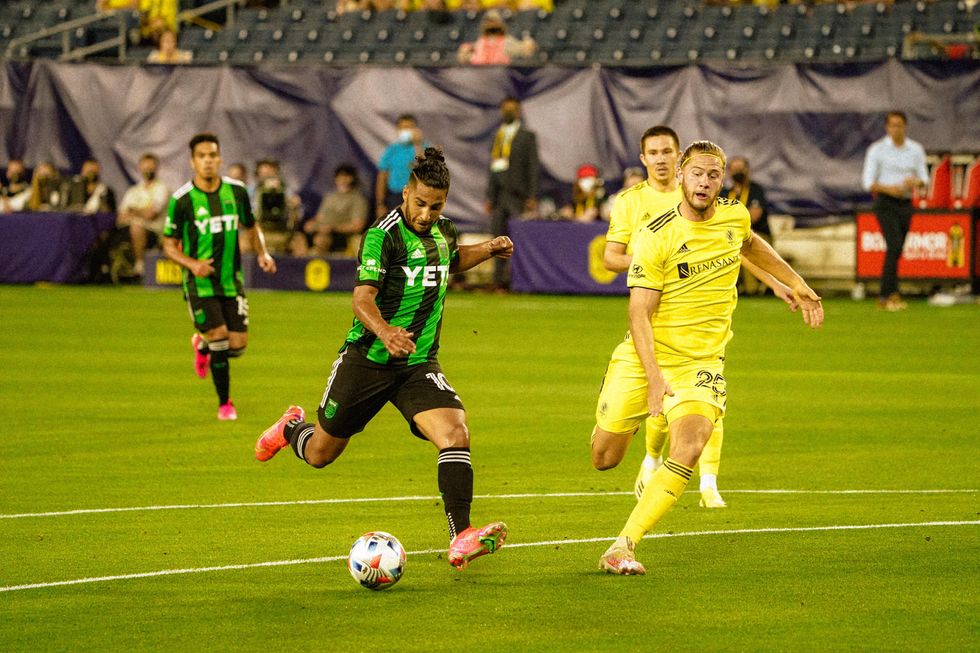 Austin FC is down 1-0 at the half against Nashville SC. (Austin FC/Twitter)
Both have new Major League Soccer teams. Austin FC debuted earlier this year only a year after Nashville SC became a member of the league. Nashville is currently in sixth place in the Eastern Conference, while Austin ranks 12th in the Western Conference, ahead of only Vancouver. Nashville SC beat Austin FC 1-0 in a May 23 match.
9. Population growth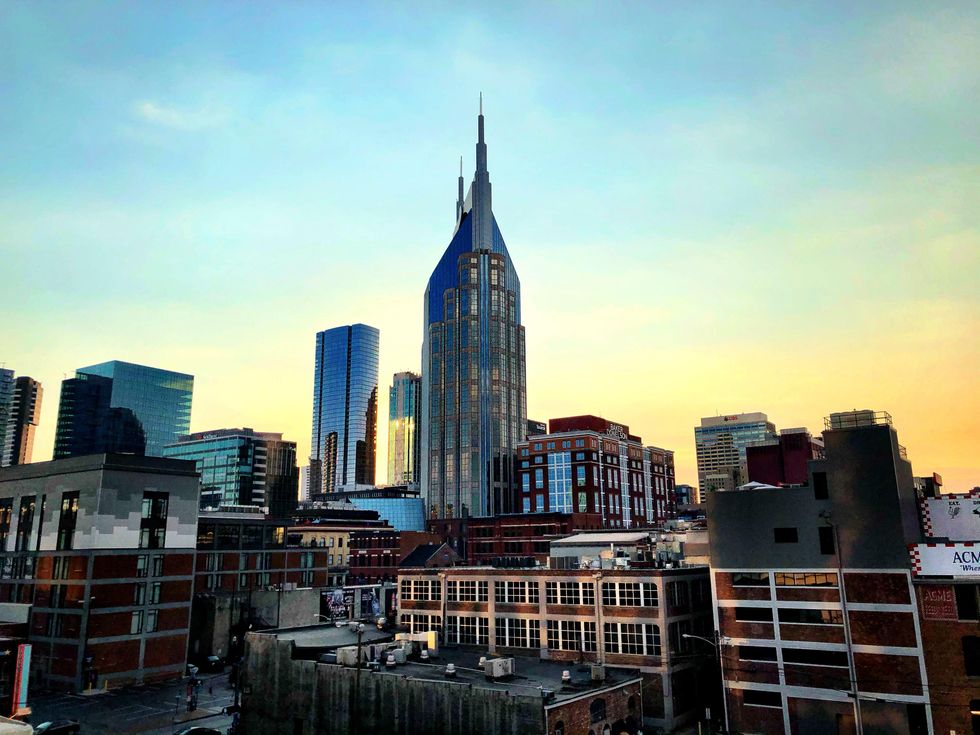 Both cities posted double-digit population growth between 2010 and 2019, according to the U.S. Census Bureau. Austin, with a population of 978,908, grew 22.1%, and Nashville, with a population of 670,820, grew 11.2%.
With such popularity comes growing pains. Austin's affordability crisis—and attendant issues, such as homelessness—is deepening. Nashville shares these issues as well as others familiar to Austinites: transit expansion, crime reduction and school system improvements.
10. Bottoms up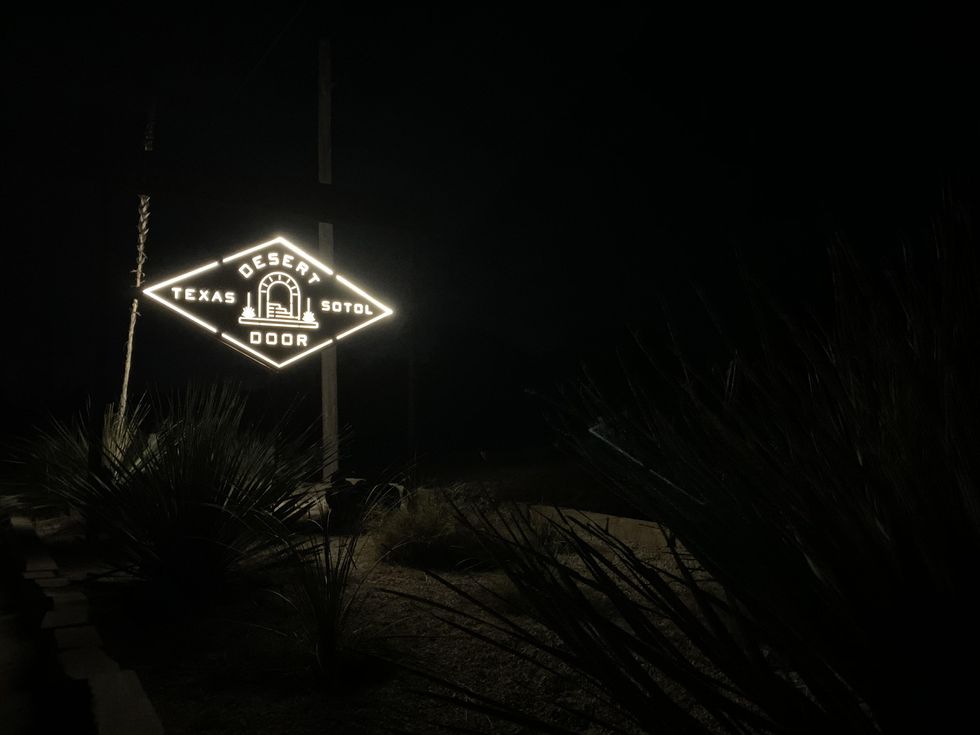 Desert Door distillery in Driftwood, Texas. (Emma Freer)
Austin and Nashville have strong drinking cultures, with craft breweries and distilleries galore. Austinites know and love local businesses from Austin Eastciders to Zilker Brewing Co., as well as destination sites such as Desert Door Distillery and Fredericksburg wineries.
Until 2009, only three distillers were allowed to produce alcohol in the state of Tennessee. Now they're more abundant: Corsair Distillery has two Nashville locations; H Clark Distillery produces gin, bourbon and whiskey; and Nelson's Green Brier Distillery was revived by the founder's great-great-great-grandsons. Plus, there's always the Jack Daniel's Distillery.
11. Green spaces
Austinites love their wide open spaces, including Zilker Park, Hamilton Pool, Barton Springs and Lake Austin. Straddling the Colorado River, Austin ranked 45th among the 100 largest U.S. cities, according to the 2021 ParkScore index. It received its highest mark in investment and lowest mark in equity.
Nashville is known for Centennial Park, a 132-acre oasis that's home to a full-scale replica of The Parthenon, which was built for the 1897 Tennessee Centennial and International Exposition. It also straddles a river, the Cumberland, and ranked 86th on the 2021 ParkScore index, receiving its highest mark for acreage and lowest mark for access.
Austin's Delta 8 industry has been turned on its head after Texas health officials clarified that the cannabinoid is on the state list of illegal substances, though it was previously believed to be legal by most retailers, consumers and manufacturers.
House Bill 1325, which was signed in June 2019 by Gov. Greg Abbott, and the Farm Bill, signed into law by former President Donald Trump in 2018, legalized any hemp product containing less than .3% THC. The same bills were thought to have made Delta 8 legal, though the Texas Department of State Health Services added a notice on its website saying it was still a controlled substance as of Friday, Oct. 15.
Both the federal and state governments keep separate lists on what is considered a controlled substance. Marijuana is considered Schedule I, a category reserved for substances with "no currently accepted medical use and a high potential for abuse," both statewide and federally.
Austin-based CBD retailer Grassroots Harvest CEO Kemal Whyte, like many CBD shop retailers, was blindsided by the announcement. Many small businesses rely on Delta 8 for their sales—Green Herbal Care CBD said about 90% of its sales come from Delta 8—and Whyte said he is frustrated by the inconsistencies in the drug scheduling system.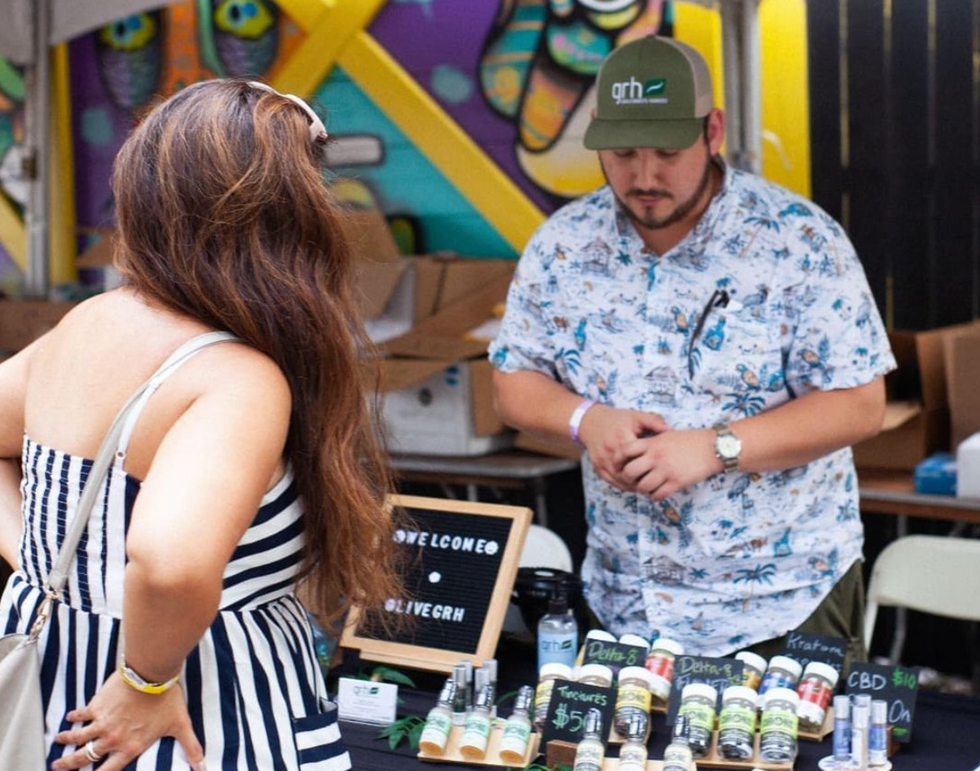 (Grassroots Harvest/Instagram)
Since 87% of Texans support the legalization of marijuana, at least for medical use, per a recent poll, Whyte said he wonders who this legislation is for.
"It's gonna have a massive impact on small businesses—there's just no way around it," Whyte said. "The reality is, we don't want to push out anything bad for our customers, we want this to benefit our customers and to help them. If we can make money while doing it, that's the American dream. What are we doing, whose benefit is this for?"
Delta 8 surged in popularity after the perceived legalization—consumers enjoyed its lower psychotropic potency, decreased anxiety while using it and the peace of mind as a legal way to get high. So in order to protect their products and livelihoods, both Grassroots Harvest and Austin-based manufacturer Hometown Heroes are taking legal action.
Whyte said Grassroots Harvest is suing DSHS, saying their action is creating negative effects in the market. Meanwhile, a Hometown Heroes spokesperson said the company is in the process of filing a temporary restraining order that would pause the ban on Delta-8 in the state of Texas.
Threats against Delta 8 are not new—DSHS lost a lawsuit trying to make "smokable hemp products" illegal last year and Texas lawmakers had been considering a bill that would make Delta 8 illegal, though it was dropped after the clarification was made.
Hometown Heroes released a formal statement in response to the DSHS rule.
"I need to be clear—we love Texas, we're just choosing to fight for the will of the people in regards to cannabis in Texas," Hometown Hero CEO Lukas Gilkey said in a statement. "(Texas DSHS) are using backhanded ways to create legislation and go against the will of the people."
Whyte laments the fact that it would be easier legally to "open up a strip club that also sells guns," and said he can't post customer testimonials that mention the benefits of Delta 8 without getting hit with a cease and desist from the Food and Drug Administration. Whyte said he isn't opposed to regulation—far from it—he just wants to see it go through the correct channels.
"The fact that they're stunting our ability to communicate with our clients that want to learn about this, you're preventing us from communicating with them and teaching them, or spreading information that we know," Whyte said. "I think that that in and of itself opens up a lot of questions."
Grassroots Harvest still has Delta 8 products on its shelves for the time being but for how long, Whyte doesn't know.
Austin Public Health and other clinics around Austin are now providing booster shots for all three vaccines, including Pfizer, Moderna and Johnson & Johnson, to fully vaccinated individuals after both Pfizer and J & J were approved by the CDC on Wednesday.
APH and Austin clinics, which were already administering the approved Pfizer booster, will begin distributing shots as soon as Friday.
Those who received the second dose of the Pfizer and Moderna vaccine more than six months ago are elligble to receive a booster if they are over 65 or if they are over 18 and:
Live in a long-term care environment
Have underlying medical conditions
Work or live in high-risk settings, such as schools, hospitals or correctional facilities
Those who took the Johnson & Johnson shot are eligible if they are over 18 and received their dose over two months ago.
Austin-Travis County Health Authority Dr. Desmar Walkes said in a media Q&A Friday that APH is encouraging boosters just as much as they have urged residents to get their first and second doses.
"Boosters are incredibly important to keeping our community protected and hospitalizations low," Walkes said. "If we can stay on top of our vaccinations, we provide protections for our most vulnerable and make it that much harder for COVID to spread in our community."
Eligible residents are free to choose the same booster as their first doses or "mix and match," per the CDC announcement.
Those looking for another dose can simply bring their vaccination card to APH centers or the dozens of Walgreens and CVS locations in the metro, which began administering doses Friday.
Additional updated guidance from the CDC allows for all eligible individuals to choose which vaccine they receive as a "mix-and-match" booster dose. It is advised to remember to bring your CDC COVID-19 Vaccination Card showing the original doses with you when going for booster shots.