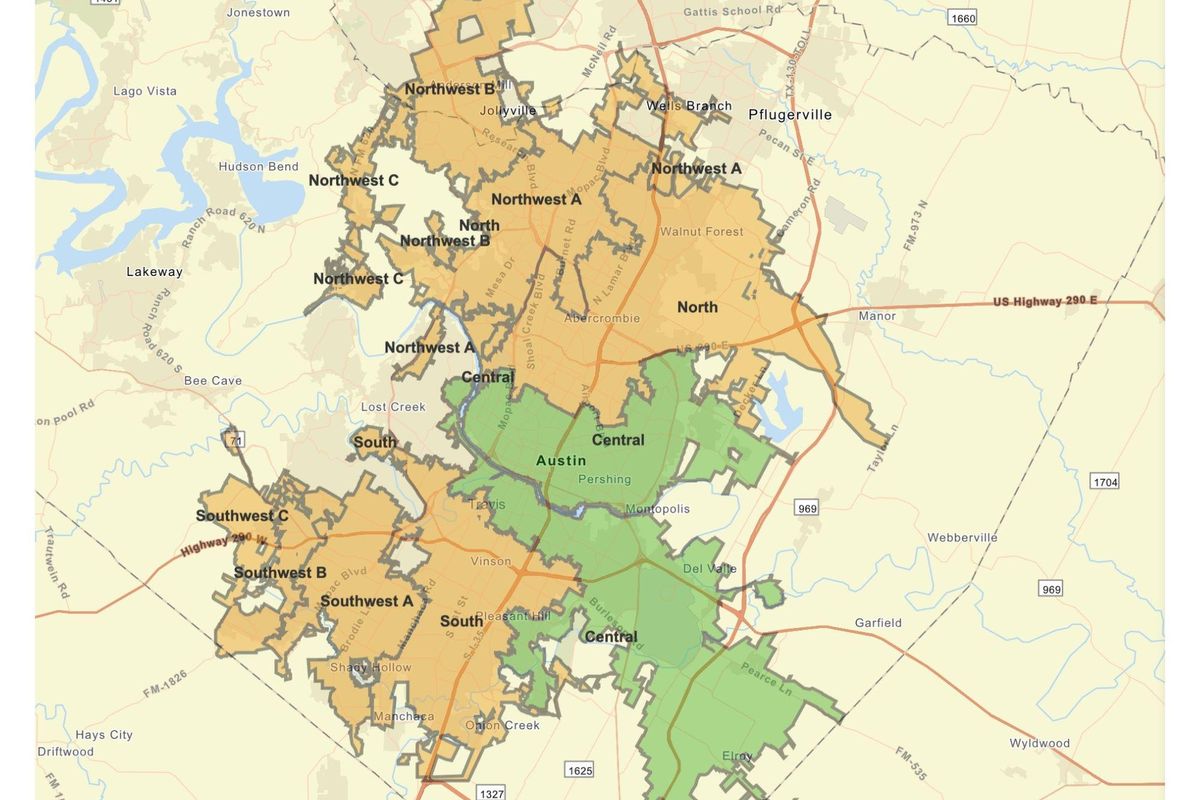 A boil-water notice put in place last week has been lifted in the Central parts of Austin as of Monday morning, according to Austin Water.
The notice went into effect—and is still in effect for other parts of Austin (in yellow above)—after a power outage and low pressure at the Ullrich Water Plant amid the historic winter storm that swept over Texas.
Austin Water has partially lifted the boil water notice for customers in the Central Pressure Zone. You can view an interactive map to find out if your service address is affected by the lifted boil water notice at the link below.https://t.co/2L59F7orqu
— Austin Water (@AustinWater) February 22, 2021
On Sunday, Austin Water began sampling certain areas of its water supply to make sure water is safe to drink. Other areas can expect to have the boil-water notice lifted this week as test results come back.