Get connected with our daily update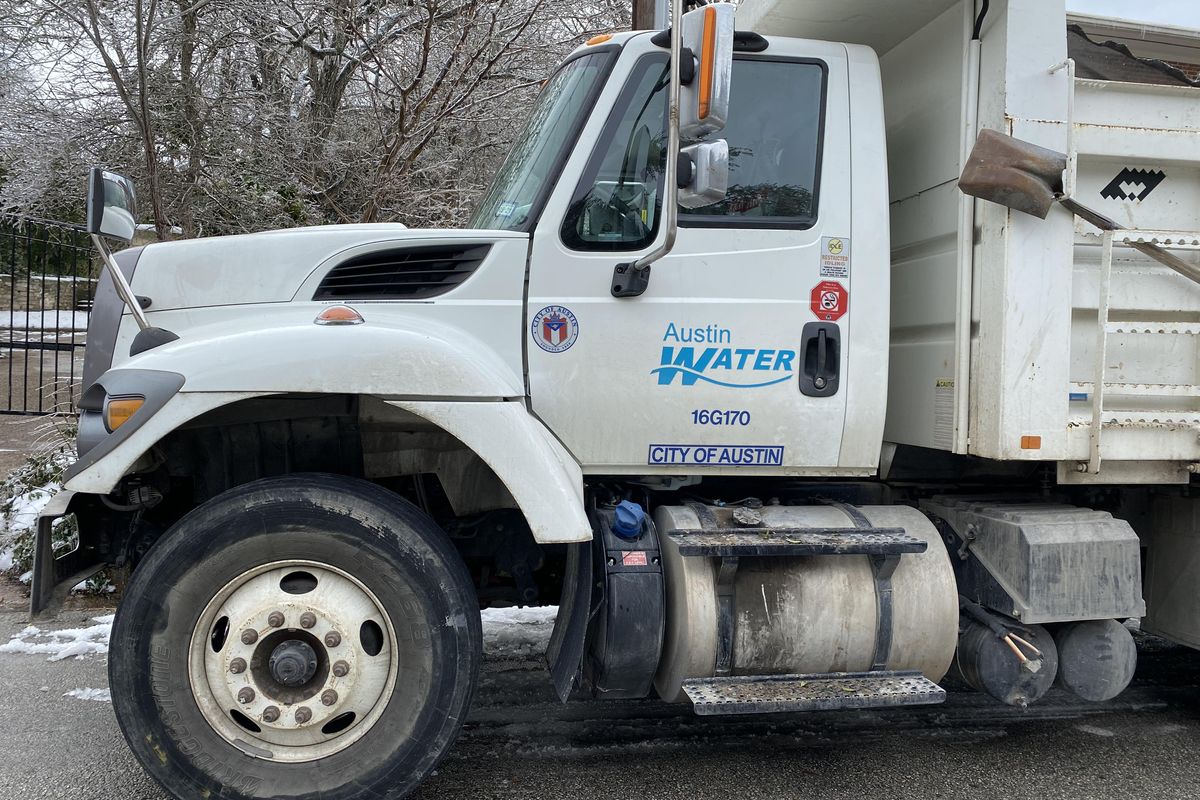 Restoring water to tens of thousands of customers currently experiencing outages and lifting the boil water notice will be "a multi-day process," Austin Water Director Greg Meszaros said during a press conference Thursday afternoon.
---
For those residents who lack both water and power to boil it, local officials have little immediate support to offer.
"Water has been purchased and is on the way," Homeland Security and Emergency Management Director Juan Ortiz said. "As soon as we are able, it will be distributed into the community." However, because of the statewide nature of the crisis, the city had to purchase water from out of state, and it will take time for it to be delivered. In the meantime, Meszaros recommended residents without water or power reach out to friends and neighbors who may have water to share.
After Austin Water's largest water plant temporarily lost power Wednesday and a surge in demand led to low water pressure system-wide, the local utility issued a boil water notice Wednesday evening that remains in effect. Freezing temperatures caused pipes to burst and water mains to break, which further exacerbated high demand, along with faucet dripping. The leaks also caused Austin Water's reservoirs, which typically hold around 100 million gallons of water, to drain out. "At the low point, they were all nearly empty," Meszaros said.
Similar to the power restoration process, Meszaros said the water restoration process will take time as the utility works to identify and repair leaks. If the restoration process is rushed and leaks remain unattended to, restoring the water system could result in the same situation the city is in now: low pressure and emptied reservoirs.
The reason there is a boil water notice in effect is because of the low pressure, which introduces the possibility of contamination. "Even though the risk is low and we don't know of any particular source of contamination, it's very important that customers boil their water before using it," Meszaros said.
Once Austin Energy is able to restore pressure, the utility will have to go through a sampling and testing process as required by state law before it is able to lift the boil water notice. Texas Commission of Environmental Quality Executive Director Toby Baker said there are only 135 labs in the state that can do the necessary sampling, which means notices in Austin and elsewhere could linger, according to the Texas Tribune; approximately 12 million Texans across around 590 public water systems were experiencing service disruptions as of Wednesday afternoon.
Although Austin Energy has restored power to tens of thousands of customers since Wednesday, just over 8% percent—or 41,597—are still impacted. The local utility is working to get those customers back on the grid, prioritizing those areas that have gone without power the longest, but the process takes time to avoid system overloads. "I wish getting everyone back online was as easy as flipping a switch or pushing a button, but it's not," General Manager Jackie Sargent said.
City officials also provided additional updates and recommendations regarding emergency services, road safety and other public services:
Austin Fire Department Assistant Chief Brandon Wade asked residents not to burn items other than firewood and approved logs in places other than fireplaces because of the risks of carbon monoxide poisoning and fires. Residents who see smoke or fire should immediately call 911 because of delayed response times due to the road conditions.
Austin residents continue to report broken pipes. Austin Water is no longer recommending faucet dripping in an effort to lower demand and restore the system, and the fire department cannot respond to all calls immediately due to high demand. So residents are encouraged to locate their water shutoff in case they need to use it.
Public Works Director Richard Mendoza said two 70-person crews are working in 12-hour shifts to clear roads. So far, about 60%—or 118 lane miles—have been cleared in one lane each direction, and the department expects to address the remainder by Friday afternoon.
Curbside trash and recycling will resume on Friday, weather permitting, but crews may take longer due to the road conditions.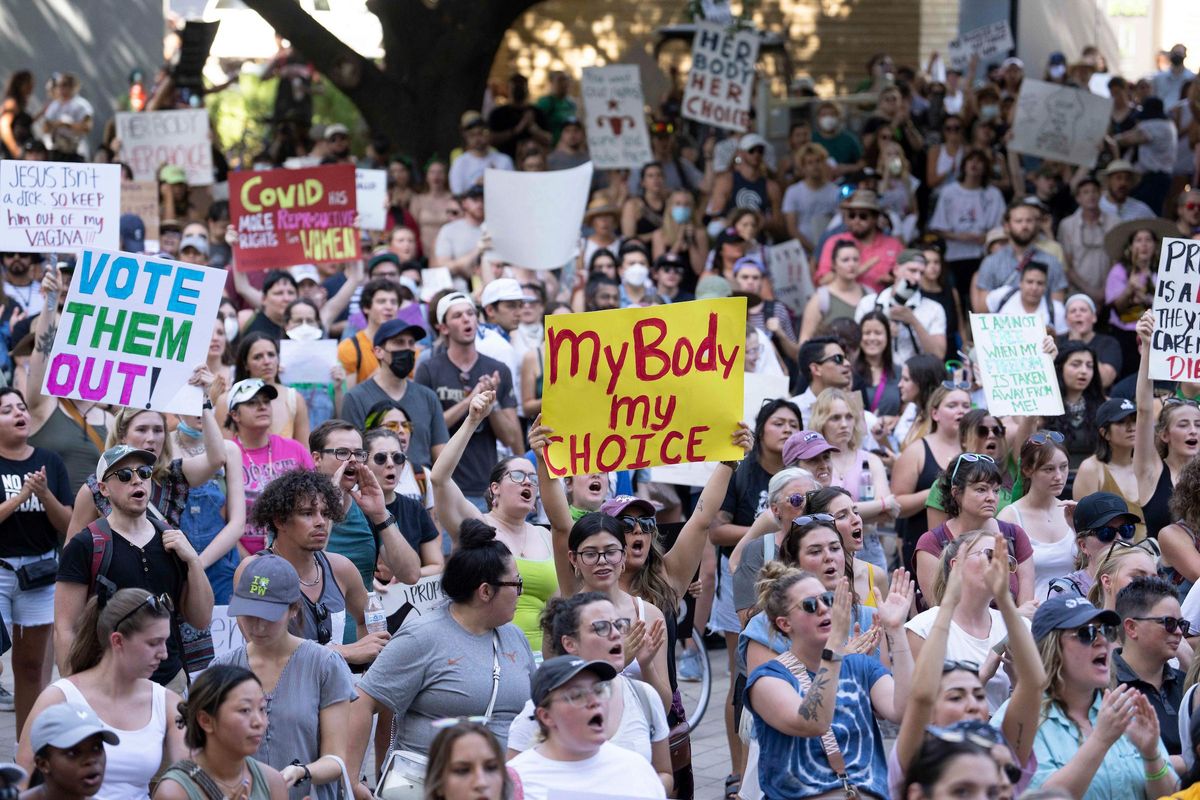 Hours following the U.S. Supreme Court's ruling to overturn Roe v. Wade, the landmark ruling that guaranteed a constitutional right to an abortion, on Friday, about 1,000 people gathered in Republic Square with signs calling for change.
The rally, organized by the group Rise Up 4 Abortion Rights Texas, started at the federal courthouse on Republic Square on Friday at 5 p.m. before the crowd marched to the Texas Capitol. More protests are expected to ensue over the weekend.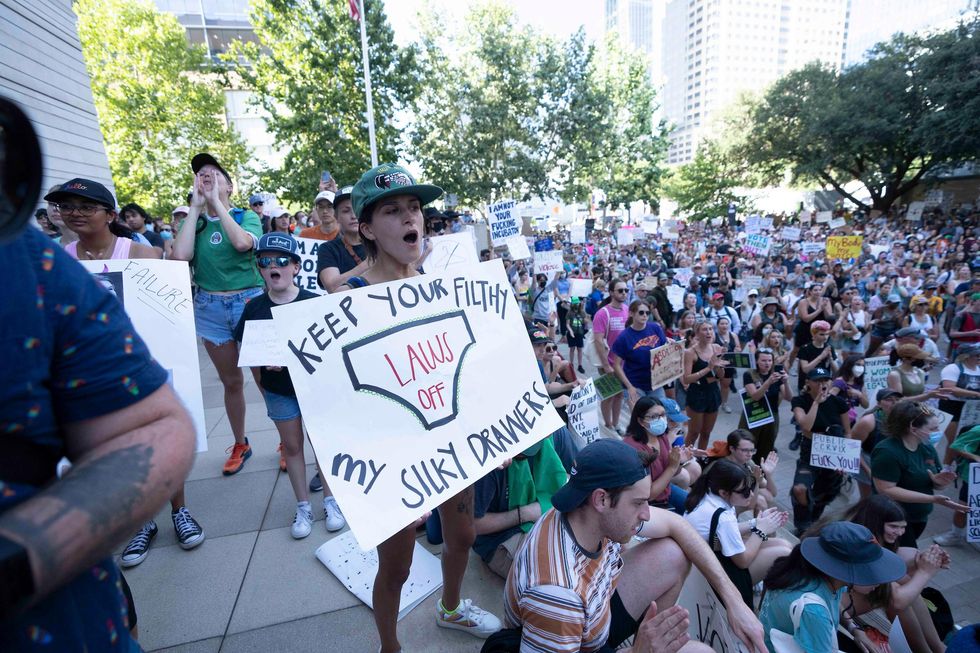 People showed up with all types of signs like Mindy Moffa holding up, "Keep your filthy laws off my silky drawers."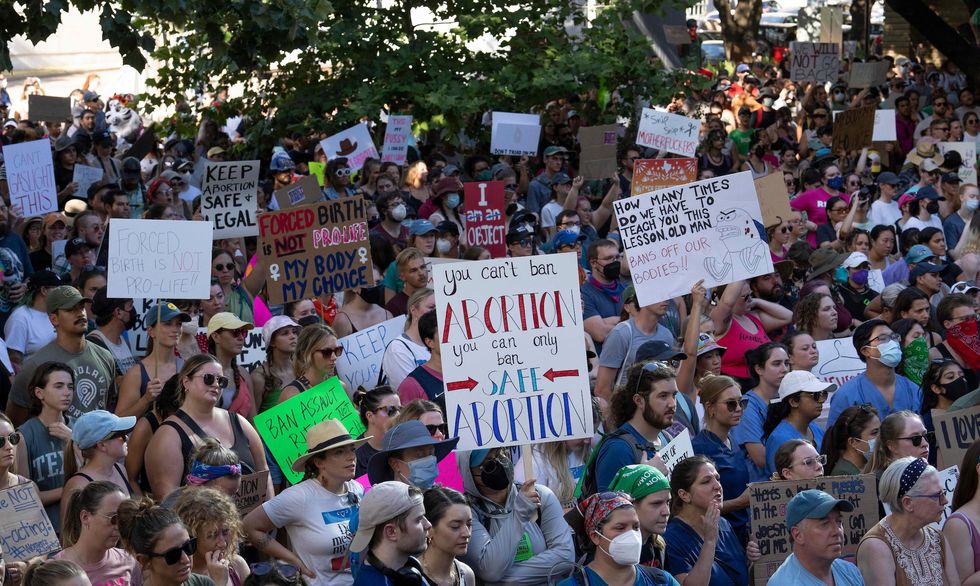 Austin joined cities across the country that saw protests for a women's right to an abortion after the ruling.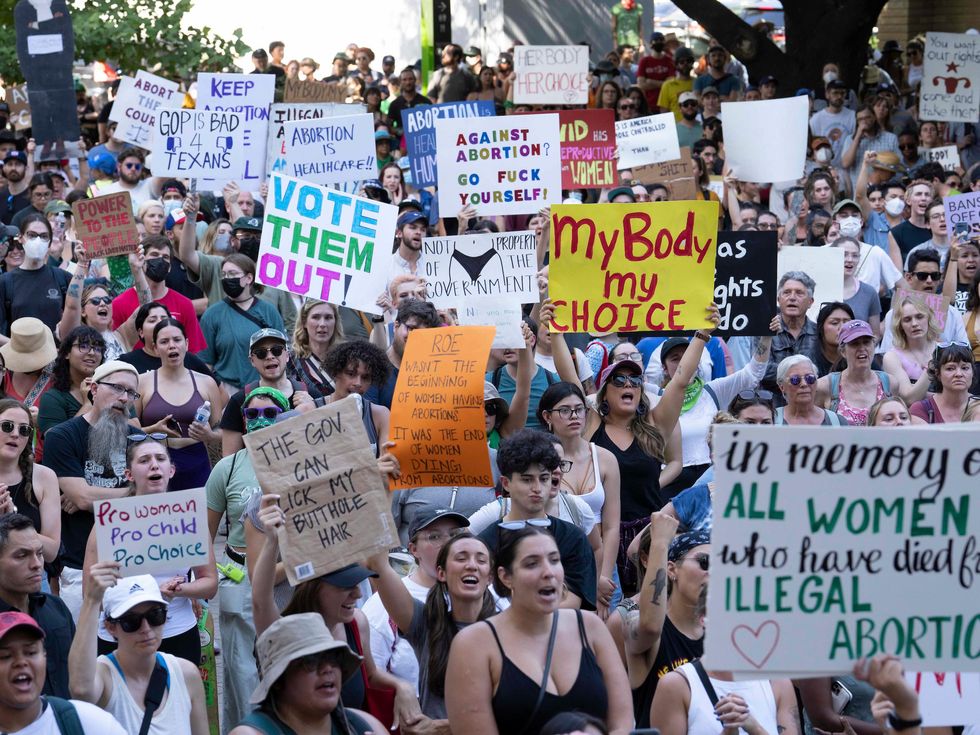 According to a recent UT poll, 78% of Texas voters support abortion access in most cases.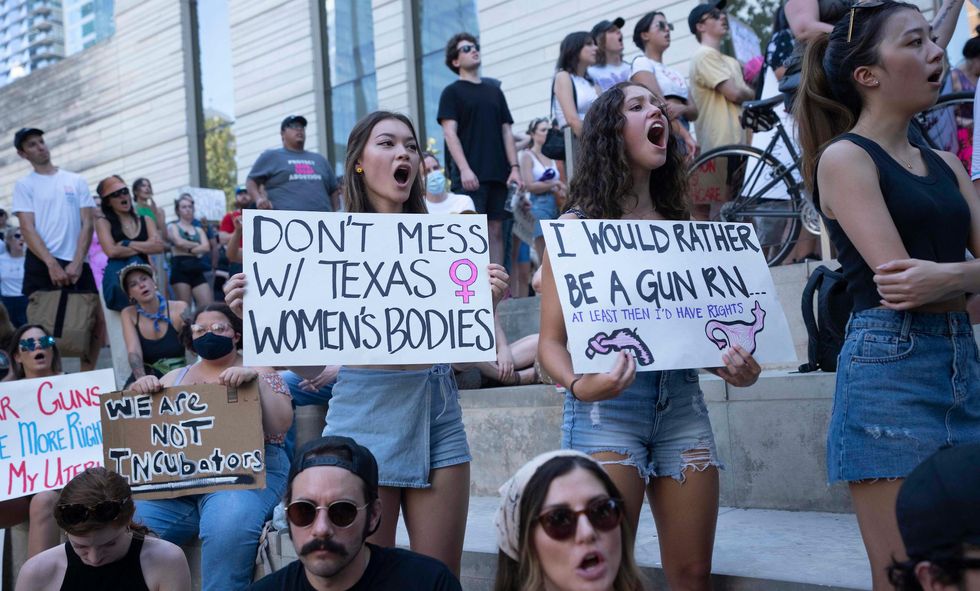 Sabrina Talghade and Sofia Pellegrini held up signs directed at Texas laws. A Texas trigger law will ban all abortions from the moment of fertilization, starting 30 days after the ruling. When state legislators passed the trigger law last summer, it also passed laws for more protection of firearms, including the right to open carry without a permit.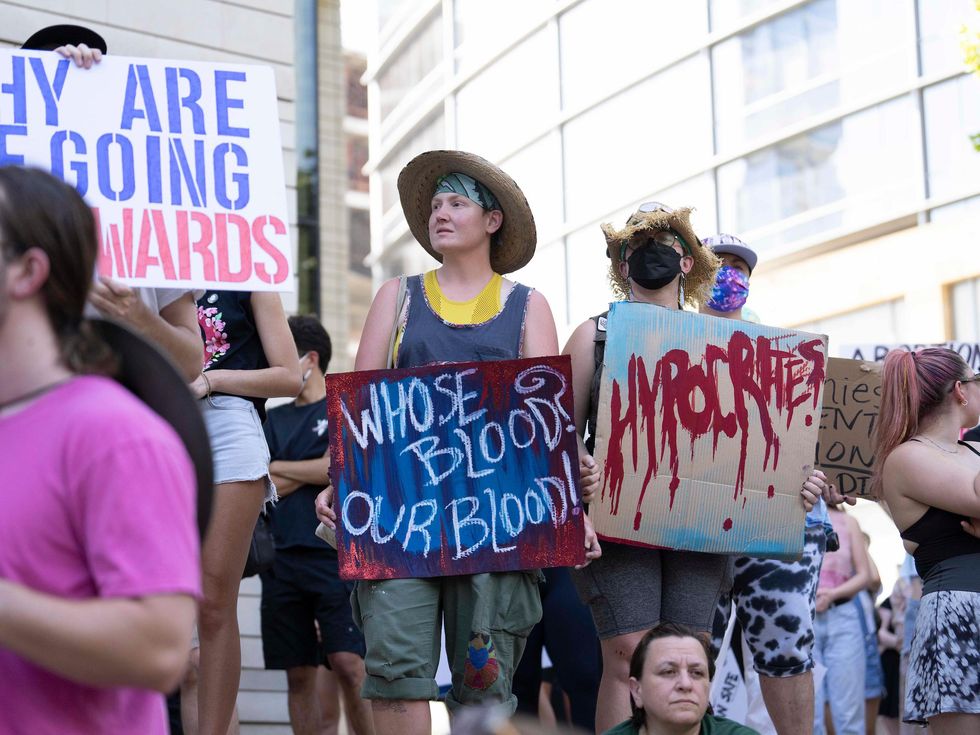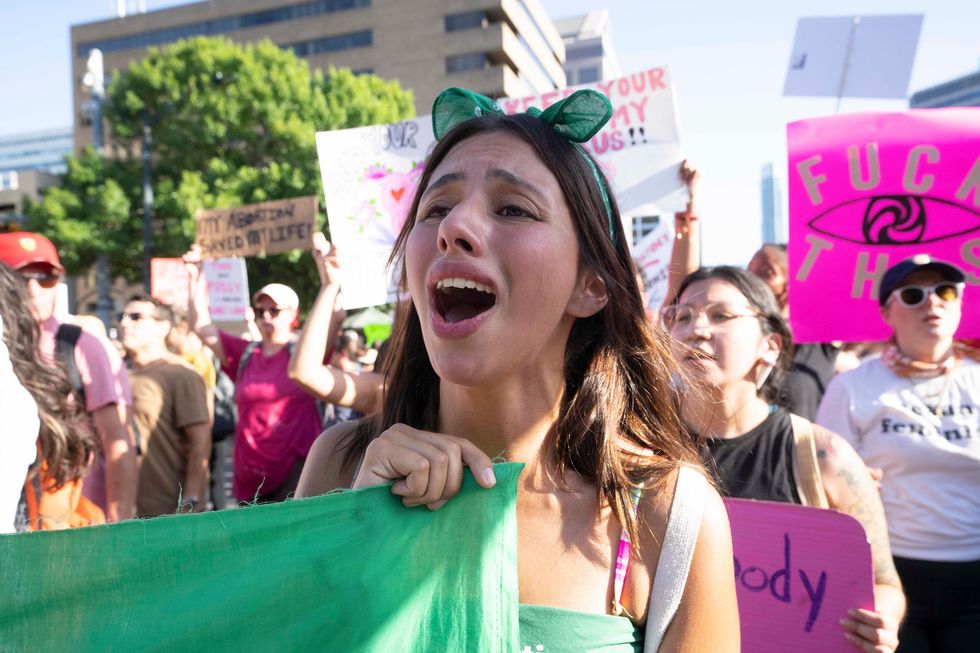 Lili Enthal of Austin yells as around 1,000 Texans marched to the Texas Capitol.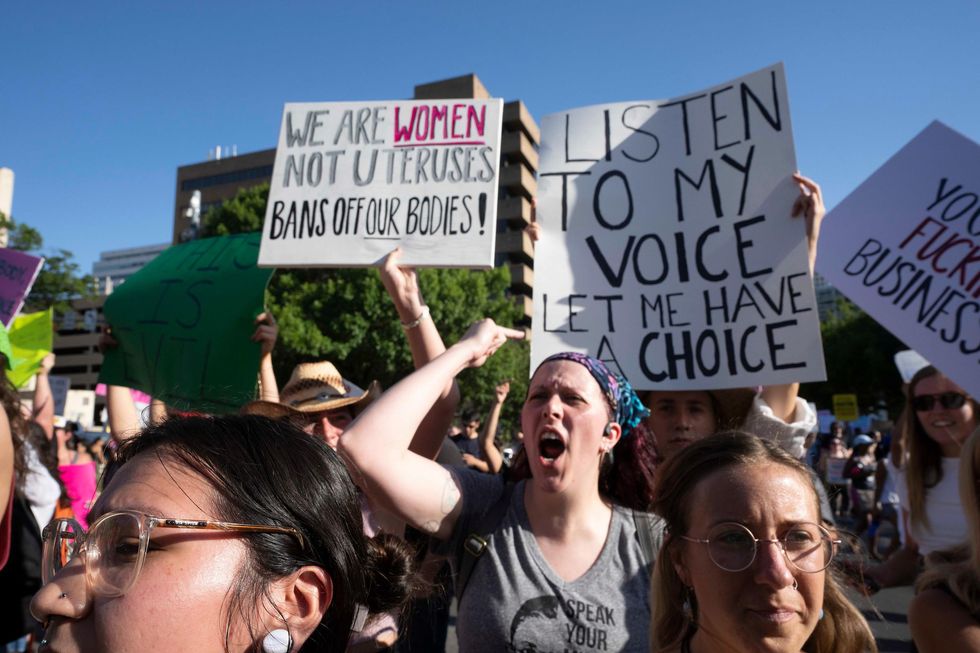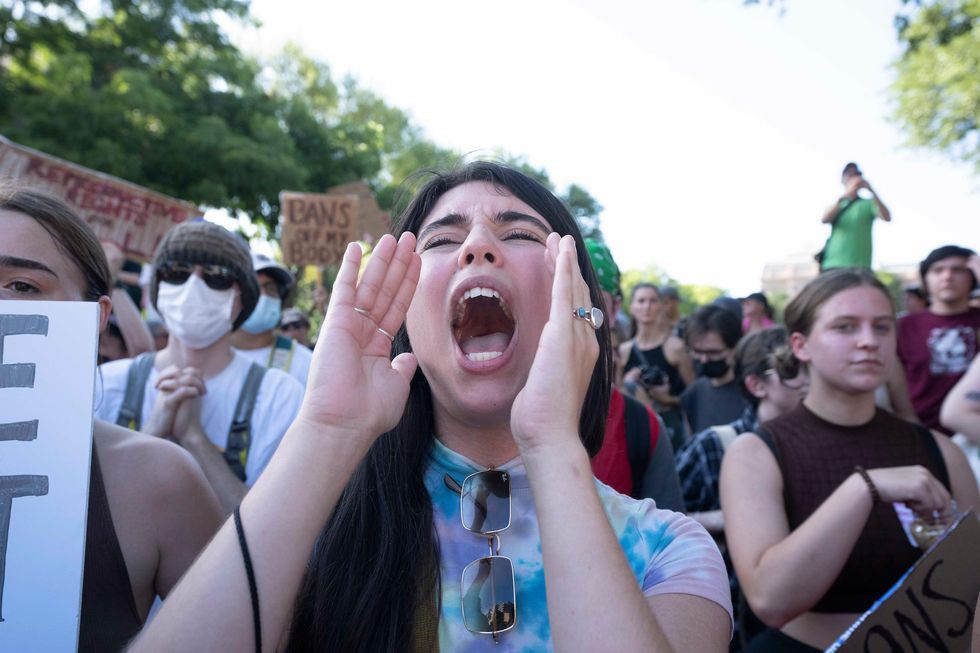 From the Texas Capitol, Zoe Webb lets her voice be heard against the Supreme Court ruling.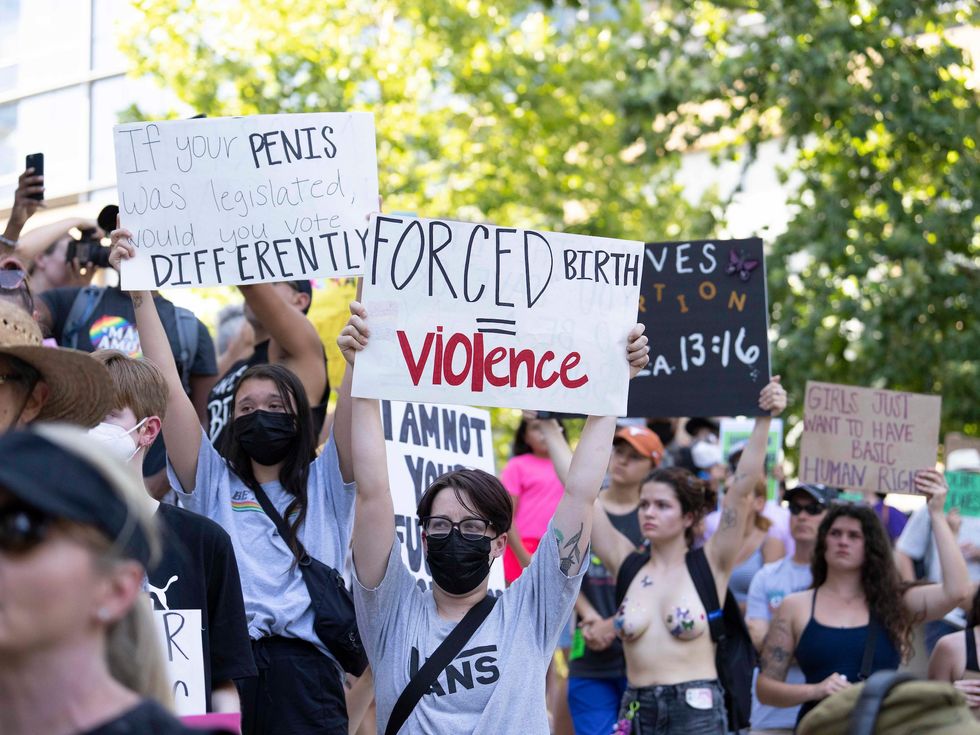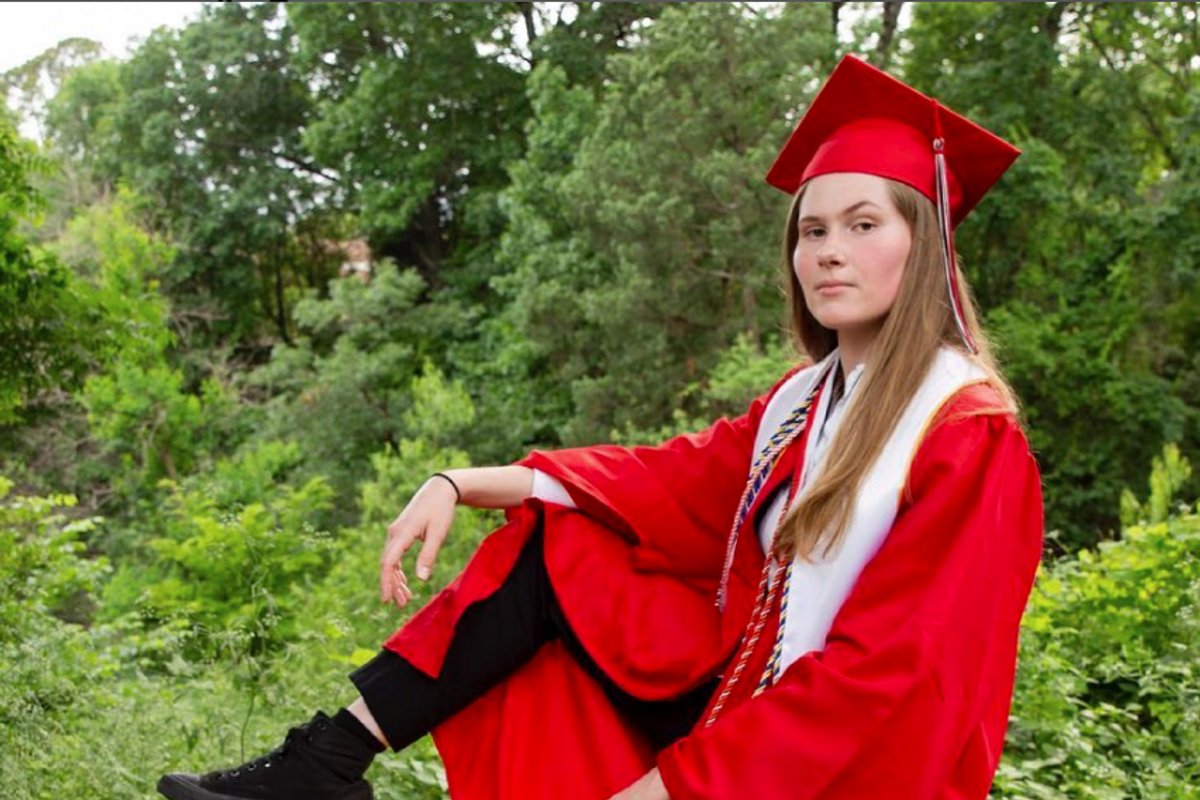 Paxton Smith's 2021 valedictory speech at Lake Highlands High School in Dallas wasn't the same speech she had previously shared with school administrators. She dropped the approved speech and made a case for women's reproductive rights after lawmakers passed the Texas "Heartbeat Bill."
Her advocacy made news on NPR, YouTubeTV and in The Guardian. Just over a year later, the "war on (women's) rights" she forewarned has come to a head as the U.S. Supreme Court voted Friday morning to overturn Roe v. Wade, ending constitutional protection for abortion access.
"It is up to the people to show up and show the courts and the politicians that we won't sit back and let this happen," Smith told Austonia Friday morning. "We will show up, we will fight back. Before, we were scared of them, now they should be scared of us."
Now a University of Texas sophomore and abortion rights activist, 19-year-old Smith said she wanted to give the same speech in the "the most public way possible" to reach "as many people as possible who don't agree that I deserve this right."
However, she says the response was "actually overwhelmingly positive" and supportive of her cause. According to a recent UT poll, 78% of Texas voters support abortion access in most cases.
The speech opened up further opportunities for activism: she advocated for reproductive rights at the International Forum on Human Rights in Geneva, interviewed with Variety magazine and spoke to tens of thousands at Austin's Bans Off Our Bodies protest at the Texas Capitol in May.
Smith also serves on the board of directors for the Women's Reproductive Rights Assistance Project, a national nonprofit organization that helps fund abortions or medication abortion—like Plan C pills—in all 50 states. Most recently, Smith has been attending protests in Washington, D.C. leading up to the ruling.
"This is land of the free. This is where you get to choose how you live your life," Smith said. "Overturning Roe v. Wade violates everything that we have come to believe about what it means to live in this country. I think a lot of people aren't willing to accept that this is a human right that is most likely just going to be gone for over half of the country within the next couple of weeks."
Bracing for the next steps, Smith gave some tips for supporters:
Find a protest to attend.

"I would say invite somebody to go to those protests with you, invite a couple of friends, invite people into the movement," Smith said.

Talk about the issue on social media—use the platform you have.

"Have these kinds of conversations where people can just talk about their fears and then find ways to go and advocate for yourself," Smith said.

Volunteer at a nonprofit near you.
"I feel like a lot of the reason things have gotten as bad as they have within the abortion rights world is that people are not making a scene, not protesting, not putting the effort into ensuring that the government doesn't take away this right," Smith said. "I want to emphasize that if you're not doing anything, don't expect the best scenario, expect the worst because that's the direction that we're going in."