Get connected with our daily update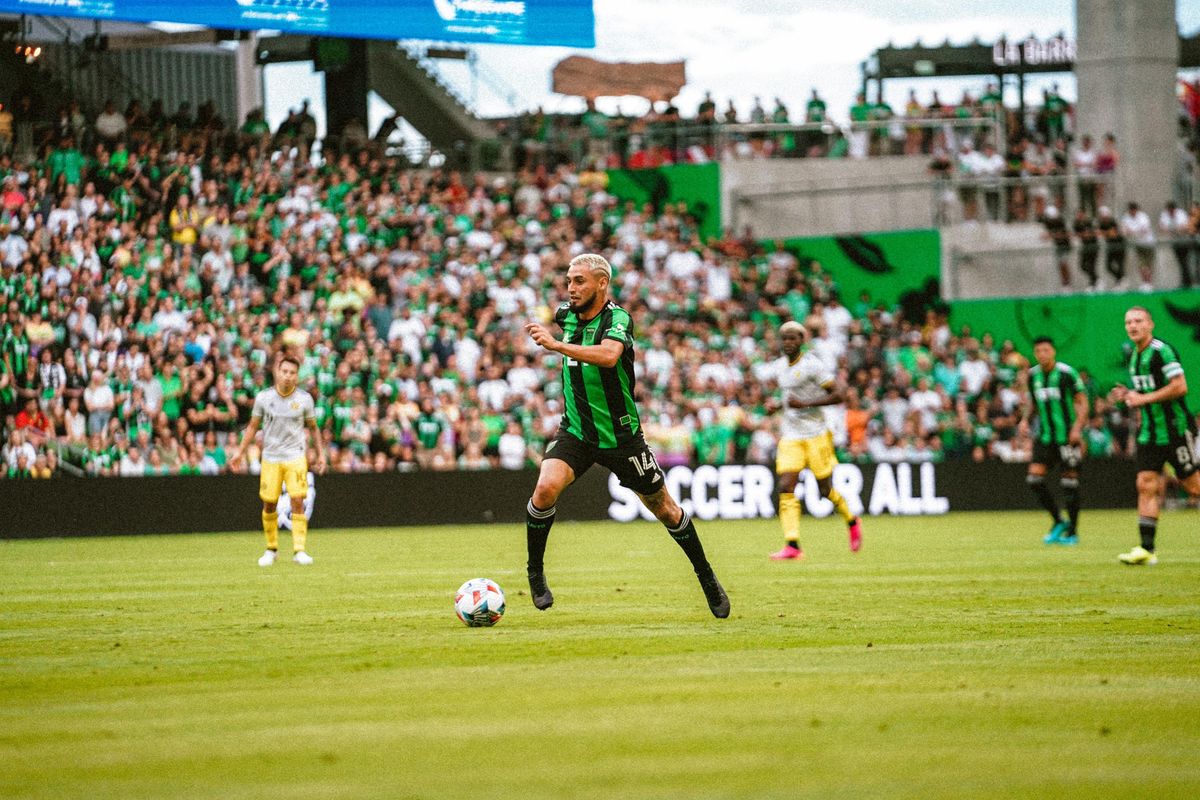 Is Q2 Stadium cursed?
After two scoreless matches to christen the stadium, it may not be too far-fetched that Q2 Stadium was built on the site of an ancient burial ground (as was jokingly discussed in the Austin FC press box by Arch Bell).
---
In front of another sold out crowd, Austin FC once again pulled off one of their best matches of the season at their new stadium, but weren't rewarded with any points on the board as they landed a scoreless draw against Columbus Crew SC.
Austin FC head coach Josh Wolff said that the overall performance was solid but that the team needs to utilize their hard work to score goals.
"I'll never fault the effort. Our guys kill themselves, they bust their asses, and they work tirelessly," Wolff said. "We're doing way too many positive things in these games, to not score goals...we've got to come away with three points, there's no excuses."
This is the only time that Austin will play built-in rival Columbus, which was formerly owned by Austin FC owner Anthony Precourt. Past Precourt and current Precourt collided, and sparks flew: as Columbus Crew fan club Murderers' Row told Austonia, "there is no rivalry, only hatred for Anthony Precourt."
The off-pitch tension that preceded Austin FC's existence was found on both sides of the ball, but neither the Verde nor Yellow will be able to hold any merit against the other until next season.
Curse or lack of curse aside, Austin FC fans continued to support their team even as they itched for that first stadium goal. Both the club and the supporters' section mixed Verde with rainbow hues to celebrate the last match during Pride Month, and the supporters' section produced a giant Pride banner en masse just before the match.
Austin FC was battling more than Columbus as the whistle blew- just before their match Wednesday, key starters including Captain Alex Ring, Matt Besler and Nick Lima were scratched from the lineup just before game time due to injuries. This week, Wolff rejoiced in Besler's and Ring's recoveries, and the starting lineup was mostly back to normal before the rivalry match began.
Ring, who was awarded Austin FC's Man of the Match, helped the club control the tempo of the match, and they held the highest possession percentage (56.7%) since they played Nashville SC in May. Austin FC produced 17 shots, five of which were on goal, but weren't quite able to see the finish they hoped for. See where the curse might come into play?
Part of the issue, Wolff said, could actually be the hunger that each player has to score that first goal.
"Everybody wants to score that first goal here," Wolff said. And I understand that and I appreciate it....But it's also now having the calm and the selflessness."
The scoreless draw was almost ended by several Austin FC players, however, and Jared Stroud, Diego Fagundez and Cecilio Dominguez riled up the crowd early with shots on goal.
Fagundez, who scored the first-ever goal for Austin FC, very nearly made history again just 20 seconds into play with a shot that brought the entire stadium to their feet. Dominguez followed suit just over a minute later and tested the waters against Crew keeper Eloy Room, who managed to save the shot.
Wolff said that Fagundez and Ring's performance up the field after a week of uncertainty helped propel the momentum of the game.
Alex is a warrior, He's an absolute beast.... and Diego has been such a strong player for us, so consistent," Wolff said. "When you have those guys in the middle of field working together, it becomes infectious around the field."
"Stuv" or boos?
Keeper Brad Stuver once again produced a clean sheet on the back end, proving he's one of the best players on the roster. He earned loud "Stuv" chants around the stadium as he continued to keep his opponents scoreless with high-stakes saves.
Austin FC has had three matches in eight days, and they face another quick turnaround— though luckily at home— as they face the Portland Timbers at 8:30 on Thursday.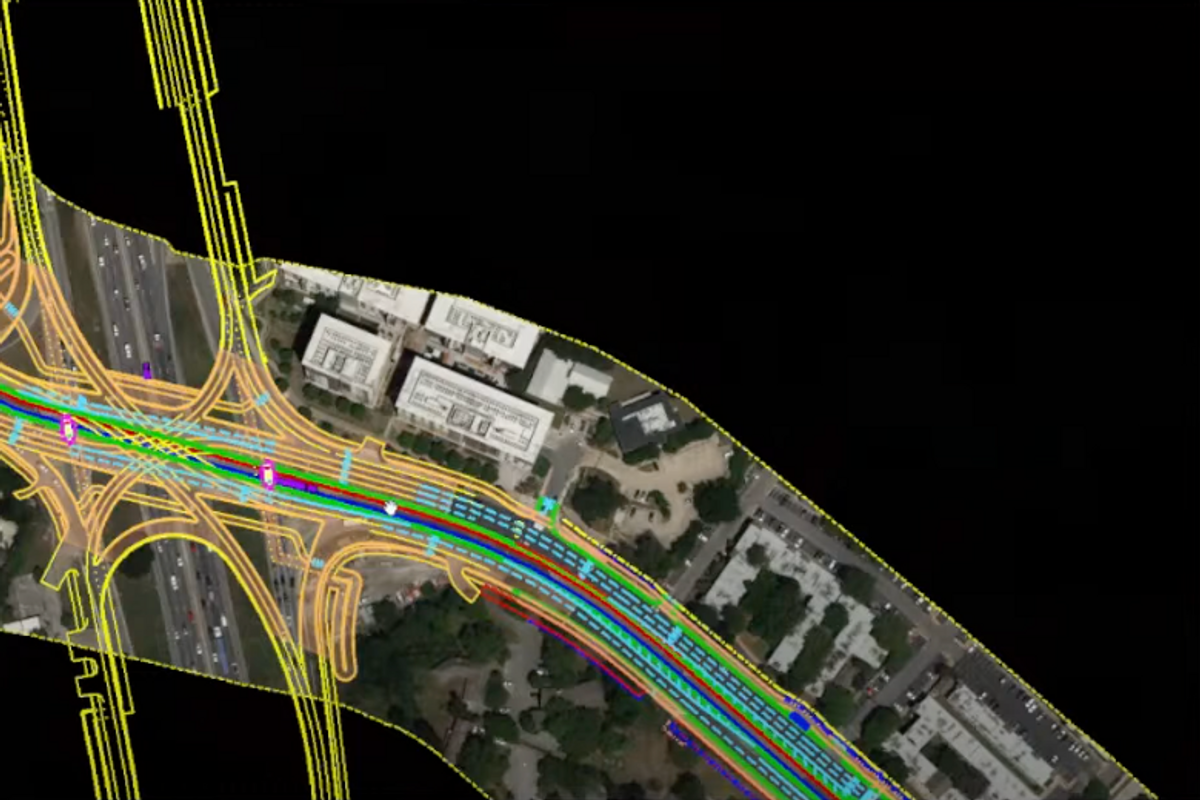 Designs for stations along Project Connect's Blue Line were presented this week, giving a detailed look at what part of the rail system extending from downtown to the airport could look like.
The planned stations that have gotten the latest focus include Waterfront, Travis Heights and Lakeshore stations past Lady Bird Lake.
At the Waterfront station, the preliminary design aims to prevent visual obstructions and save on costs. This is accomplished by a transit guideway that will lower from the bridge to a level station.
Heading onto East Riverside Drive, the light rail faces a curve requiring a slow down to about 10 miles per hour.
The Travis Heights station could involve relocating a pedestrian crosswalk zone at Alameda Drive to Blunn Creek. Since light rails can't effectively operate on a steep grade, this allows the transit guideway to avoid that.
From there, the rail will extend to the Norwood Park area, and though it will reach along the right-of-way zone, the park will be able to remain open.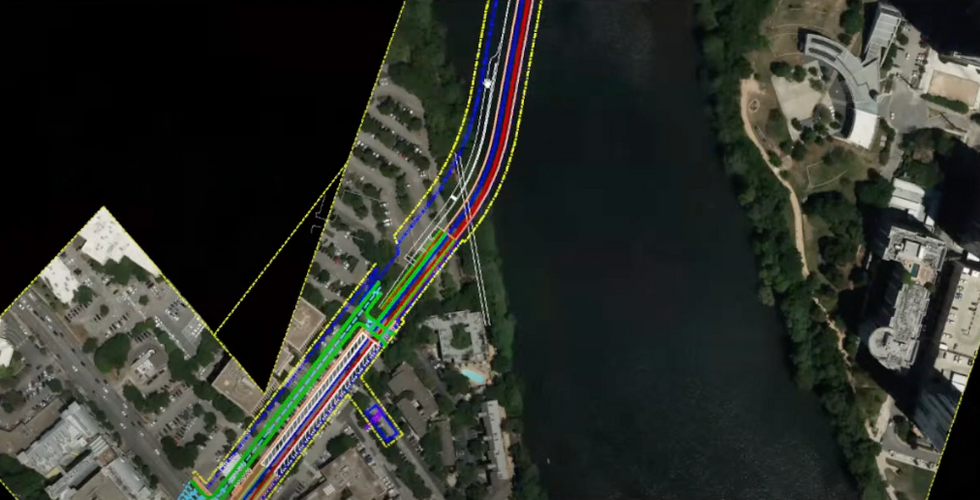 A view of the Blue Line by Lady Bird Lake. (Project Connect)
The line involves some coordination with the Texas Department of Transportation. That's because the department is working on an intersection that will have to be built before the phasing of the section of the Blue Line involving an I-35 crossing.
When it comes to the safety of cyclists and walkers, design ideas include a pedestrian hybrid beacon by East Bouldin Creek that would provide a protected signal to cross. And for the intersection TxDOT is carrying out, Project Connect is working with them on pedestrian access across the intersection. It could involve shared use paths along the street and crossings beneath it.
This summer, the public can expect 30% of design and cost estimates to be released. Though the project was $7.1 billion when voters approved it in November 2020, the latest estimates factoring in inflation and supply chain constraints show it could ultimately be upwards of $10 billion.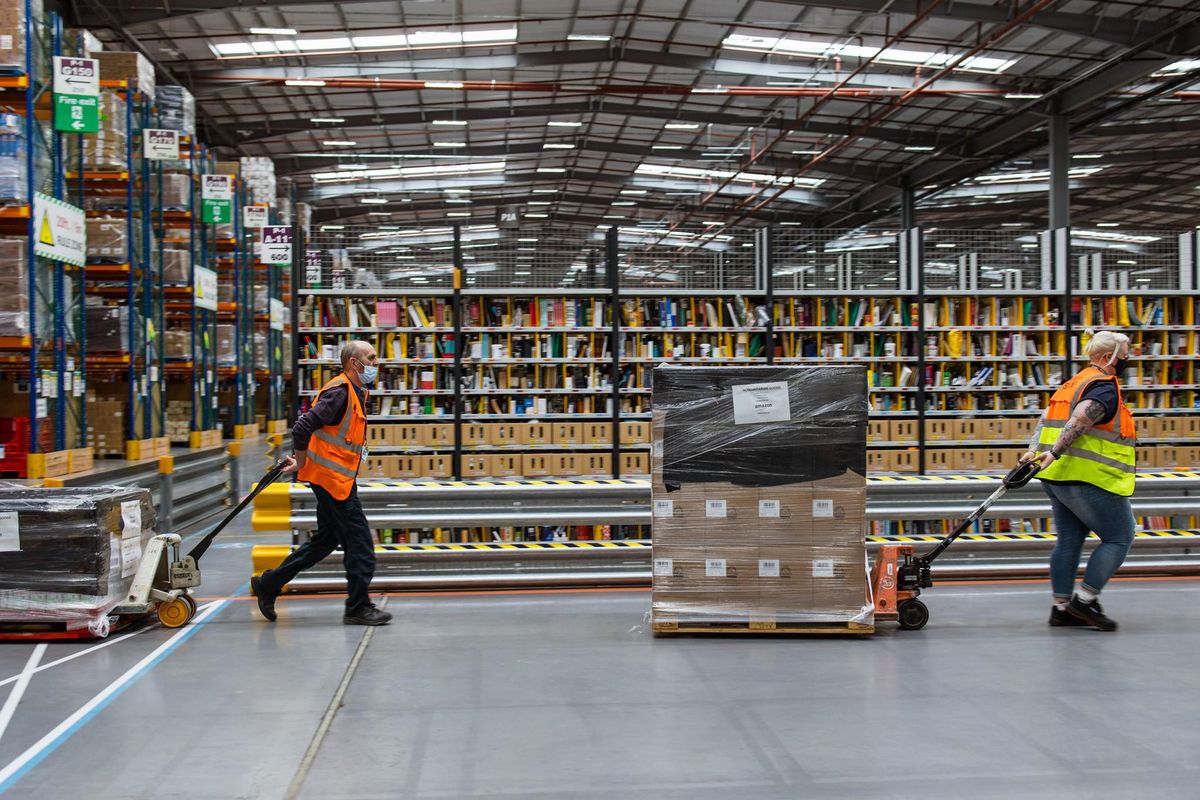 Plans for an Amazon warehouse in Round Rock—a $250 million project slated to be a large distribution center—are on hold.
This comes just after the tech giant had its worst financial quarter in seven years.
The details:
Late last year, it announced an expansion at the Domain adding 2,000 more corporate and tech jobs.
Amazon still owns the site in Round Rock. Plans for it are unclear.
Early this week, the Wall Street Journal reported that Amazon is aiming to scrap warehouse space as it faces a slowdown in its e-commerce operations.
Part of that effort involves exploring the possibility of ending or renegotiating leases with outside warehouse owners. Another aspect is a plan to sublease warehouse space.
"It allows us to relieve the financial obligations associated with an existing building that no longer meets our needs," an Amazon spokeswoman told the Wall Street Journal. "Subleasing is something many established corporations do to help manage their real estate portfolio."