Get connected with our daily update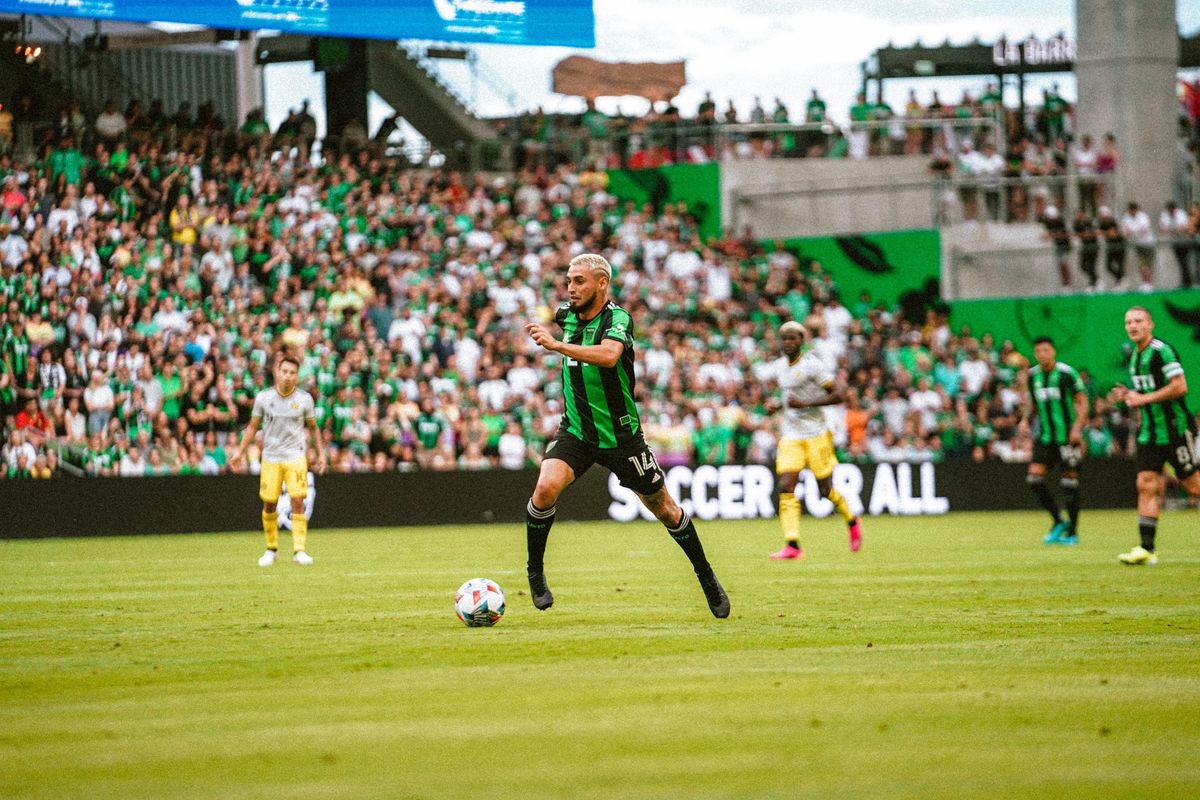 Is Q2 Stadium cursed?
After two scoreless matches to christen the stadium, it may not be too far-fetched that Q2 Stadium was built on the site of an ancient burial ground (as was jokingly discussed in the Austin FC press box by Arch Bell).
---
In front of another sold out crowd, Austin FC once again pulled off one of their best matches of the season at their new stadium, but weren't rewarded with any points on the board as they landed a scoreless draw against Columbus Crew SC.
Austin FC head coach Josh Wolff said that the overall performance was solid but that the team needs to utilize their hard work to score goals.
"I'll never fault the effort. Our guys kill themselves, they bust their asses, and they work tirelessly," Wolff said. "We're doing way too many positive things in these games, to not score goals...we've got to come away with three points, there's no excuses."
This is the only time that Austin will play built-in rival Columbus, which was formerly owned by Austin FC owner Anthony Precourt. Past Precourt and current Precourt collided, and sparks flew: as Columbus Crew fan club Murderers' Row told Austonia, "there is no rivalry, only hatred for Anthony Precourt."
The off-pitch tension that preceded Austin FC's existence was found on both sides of the ball, but neither the Verde nor Yellow will be able to hold any merit against the other until next season.
Curse or lack of curse aside, Austin FC fans continued to support their team even as they itched for that first stadium goal. Both the club and the supporters' section mixed Verde with rainbow hues to celebrate the last match during Pride Month, and the supporters' section produced a giant Pride banner en masse just before the match.
Austin FC was battling more than Columbus as the whistle blew- just before their match Wednesday, key starters including Captain Alex Ring, Matt Besler and Nick Lima were scratched from the lineup just before game time due to injuries. This week, Wolff rejoiced in Besler's and Ring's recoveries, and the starting lineup was mostly back to normal before the rivalry match began.
Ring, who was awarded Austin FC's Man of the Match, helped the club control the tempo of the match, and they held the highest possession percentage (56.7%) since they played Nashville SC in May. Austin FC produced 17 shots, five of which were on goal, but weren't quite able to see the finish they hoped for. See where the curse might come into play?
Part of the issue, Wolff said, could actually be the hunger that each player has to score that first goal.
"Everybody wants to score that first goal here," Wolff said. And I understand that and I appreciate it....But it's also now having the calm and the selflessness."
The scoreless draw was almost ended by several Austin FC players, however, and Jared Stroud, Diego Fagundez and Cecilio Dominguez riled up the crowd early with shots on goal.
Fagundez, who scored the first-ever goal for Austin FC, very nearly made history again just 20 seconds into play with a shot that brought the entire stadium to their feet. Dominguez followed suit just over a minute later and tested the waters against Crew keeper Eloy Room, who managed to save the shot.
Wolff said that Fagundez and Ring's performance up the field after a week of uncertainty helped propel the momentum of the game.
Alex is a warrior, He's an absolute beast.... and Diego has been such a strong player for us, so consistent," Wolff said. "When you have those guys in the middle of field working together, it becomes infectious around the field."
"Stuv" or boos?
Keeper Brad Stuver once again produced a clean sheet on the back end, proving he's one of the best players on the roster. He earned loud "Stuv" chants around the stadium as he continued to keep his opponents scoreless with high-stakes saves.
Austin FC has had three matches in eight days, and they face another quick turnaround— though luckily at home— as they face the Portland Timbers at 8:30 on Thursday.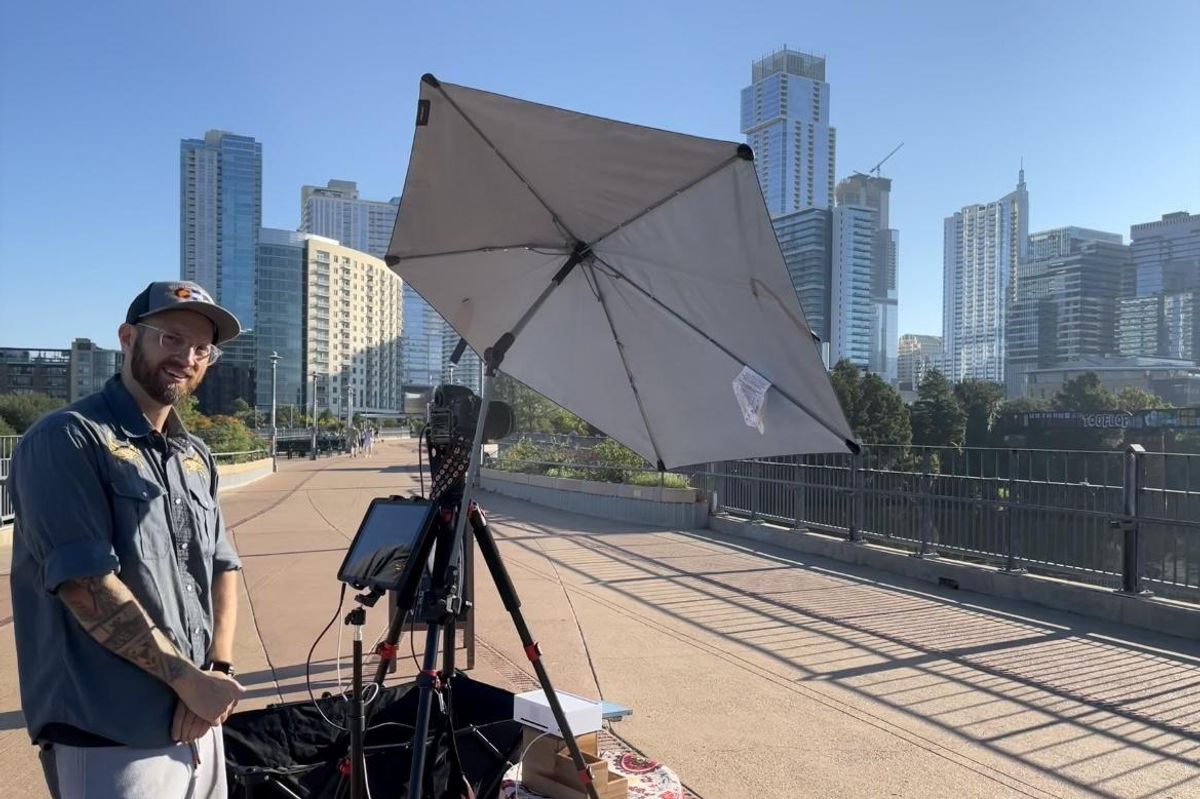 Nicklaus Pereksta says he loves photographing enthusiastic people, and it's why his latest gig offering pictures to people out on Lady Bird Lake's hike and bike trail is going smoothly. He sets up his gear on the Pfluger pedestrian bridge and puts out a sign: Photos, $10.
"Overwhelmingly, this has been a really positive experience," Pereksta said. "I get excited when I wake up in the morning and I can't wait to go to work."
Bikers and joggers are excited about it too. On the pedestrian bridge leading to downtown Thursday morning, a man on an e-bike rode up and posed, wanting more photos.
"I posted the last pictures on Instagram and people loved it. They asked, 'where is this guy?'" the biker told Pereksta. Bashfully, Pereksta, who also photographs landscapes and at weddings and other events, said he was happy to hear that.
Pereksta started these photos about a month ago, after the strenuous runs required in his valet job started causing pain in his legs. And though he has a passion for photography, he wasn't so sure when he started working independently if it would work out.
He felt uncertain about the demand for it and was also worried about having lots of expensive equipment out in the open.
"Then like the first day was nothing but high praise and people are like, this is so awesome. This is great. I've never seen anything like this before. I was like, Wow, this was really good, like positive turnout. So I got encouraged."
Now, he wants to expand and is thinking of contacting the Mueller Farmers Market about how to become a vendor. Still, he'll carry a connection to photographing on the bridge since the word bridge is related to his last name.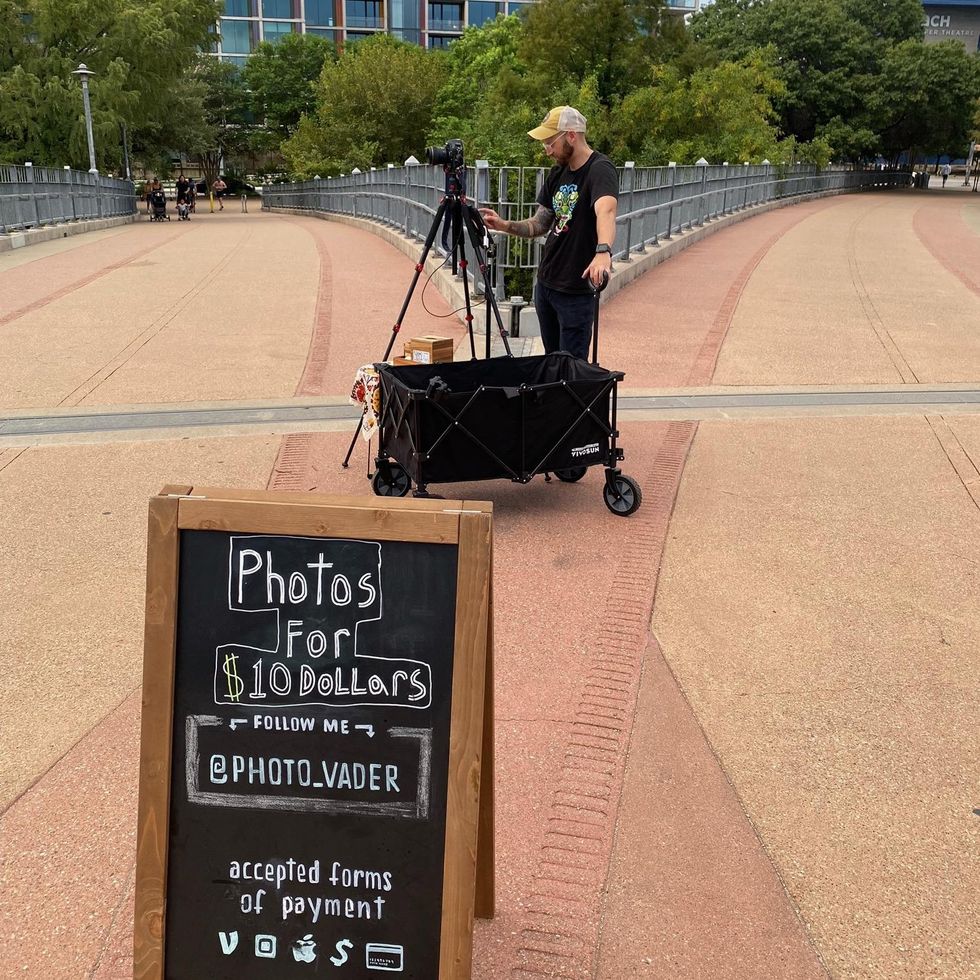 (Dewey C.)
"It's a name my great, great, great grandfather came up with when he was marrying somebody. It's actually quite a romantic name. It means a joining of two bridges," Pereksta said. "So, I thought it was ironic that I'm set up on a bridge. I'm kind of representing my last name right now."
Austonia talked to Pereksta about life in Austin, where he's lived for eight years after living in Boston doing band photography.
What was your first experience with Austin?
I came here to visit some friends and they took me to Barbarella. So we went to Barbarella and I was like, 'wow, this place is great.' And then the restaurants and the food and going to Barton Springs. I was like, 'this is amazing.' Because there's nothing like that in Boston. If you want to go to a natural spring, you got to go to New Hampshire. There's no pools in the city at all. So there's lots of swimming out here.
What do you like best about Austin?
You go to any little quiet bar and there's a band playing that should be like onstage for a sold out show. Yeah, they're playing to 10 people, right? Like, one of the best bands ever and they're playing for 10 people, right? And just little magic moments like that are pretty fun. You just run into little random weird things.
What do you think makes Austin different from other places?
There's no fall.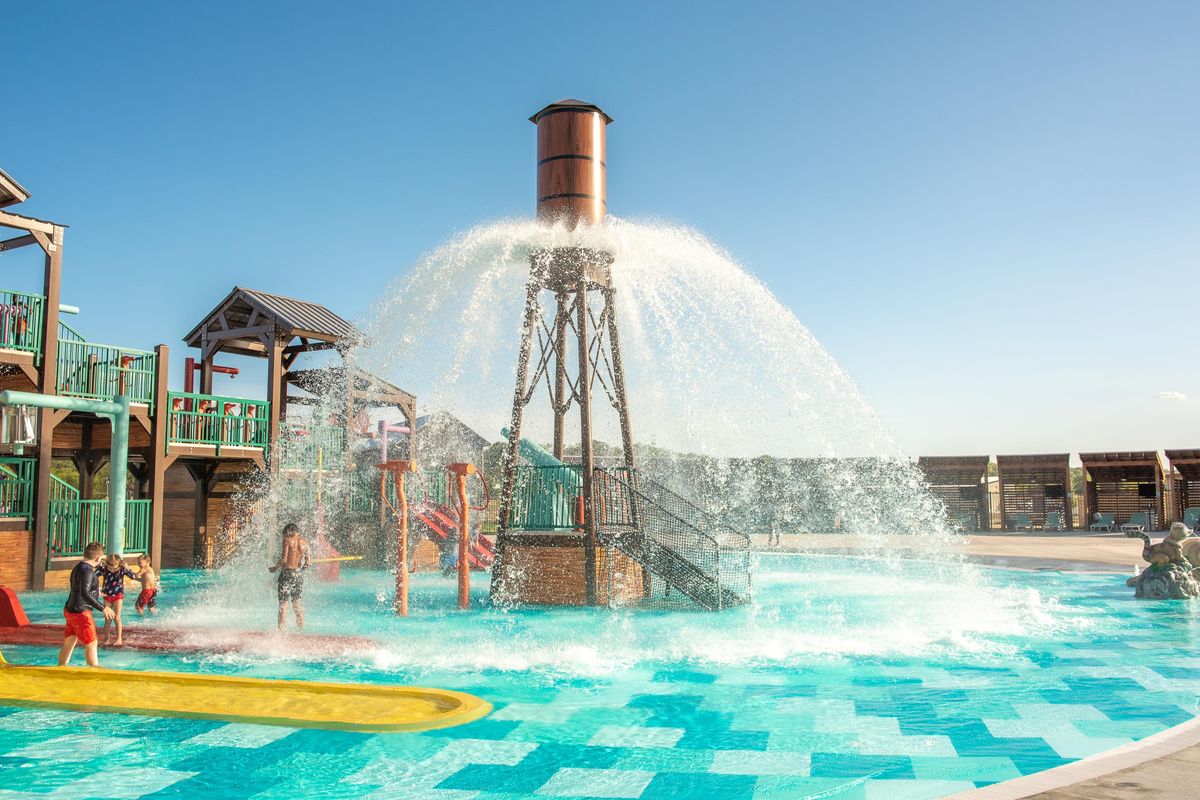 Camp Fimfo Waco
Camp Fimfo Waco, a brand new camping resort, is kicking off football and fall camping season in style! With top-notch amenities, premium accommodations, and 10 weekends of fall fun, there's no better place to have a fall camping getaway, especially if you're a Baylor football fan!
Fall promises to be a one-of-a-kind camping experience. From Sept. 16 to Nov. 24, weekends will be packed with fall-themed activities, including special Halloween weekends in October. Campers can enjoy activities like fall crafts, campground trick-or-treating, costume contests, site decorating, outdoor movie nights, and more!