Get connected with our daily update
#WolffIn or #WolffOut?
Just halfway through the first season, Head Coach Josh Wolff is enduring the heat from disgruntled Austin FC fans after weeks of lackluster results.
---
In 17 weeks, the MLS expansion team has fallen to the bottom of the Western Conference, tallied just 13 goals—the lowest in the league—and has been shut out of all but two matches in their own home fortress.
Wolff has become the unfortunate face of the blame as pressure mounts, stating a clear "we need to score" mantra with increasingly frustrated undertones.
Bali, Austin FC fan and champion of the #WolffOut movement on Twitter, has been skeptical of the first-time head coach since before it was warranted; as the weeks go by, he's seen responses shift from calling him "crazy" to asking to wave a "Wolff Out" banner with him at the next home match.
"To me, he wasn't the guy since the beginning," Bali said.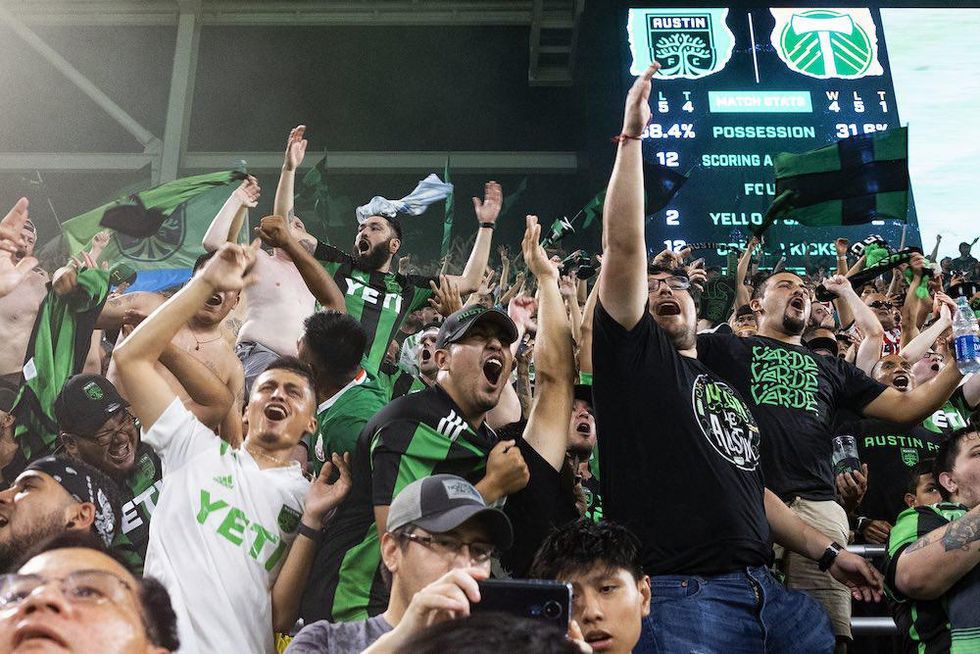 Bali, pictured center, has been skeptical of Wolff since the beginning. (Bali/Twitter)
It wasn't until the FC Dallas match—which saw Austin's triple threat, Designated Players Tomas Pochettino, Cecilio Dominguez and Sebastian Driussi, out of the starting lineup in a 2-0 rivalry loss—that Bali said others began to catch on. "That kind of woke everyone up," Bali said.
The FC Dallas loss was the "nail in the coffin" for some of the seven busloads of fans that traveled to the rivalry match, and the feeling didn't get much sweeter as Austin fell 1-0 in a tumultuous road loss to Real Salt Lake.
Some who stay on the "Wolff In" side say that the lack of success was expected for an expansion team, drawing references to the 2002 Houston Texans and other MLS expansion teams—just four of which have been granted playoff berth in their first season in the past decade.
"I hope people can find peace and just enjoy the fact that we have a team, that we are out there with other great U.S. and international cities like Los Angeles & Monterrey, Mexico," fan Brandon Farmahini said. "I hope they can be happy just knowing that we have a common rallying point in our community that allows people of all different shapes and colors to come together in order to not only create a dynamic and addicting experience in the stands but also to make positive improvements to the city itself."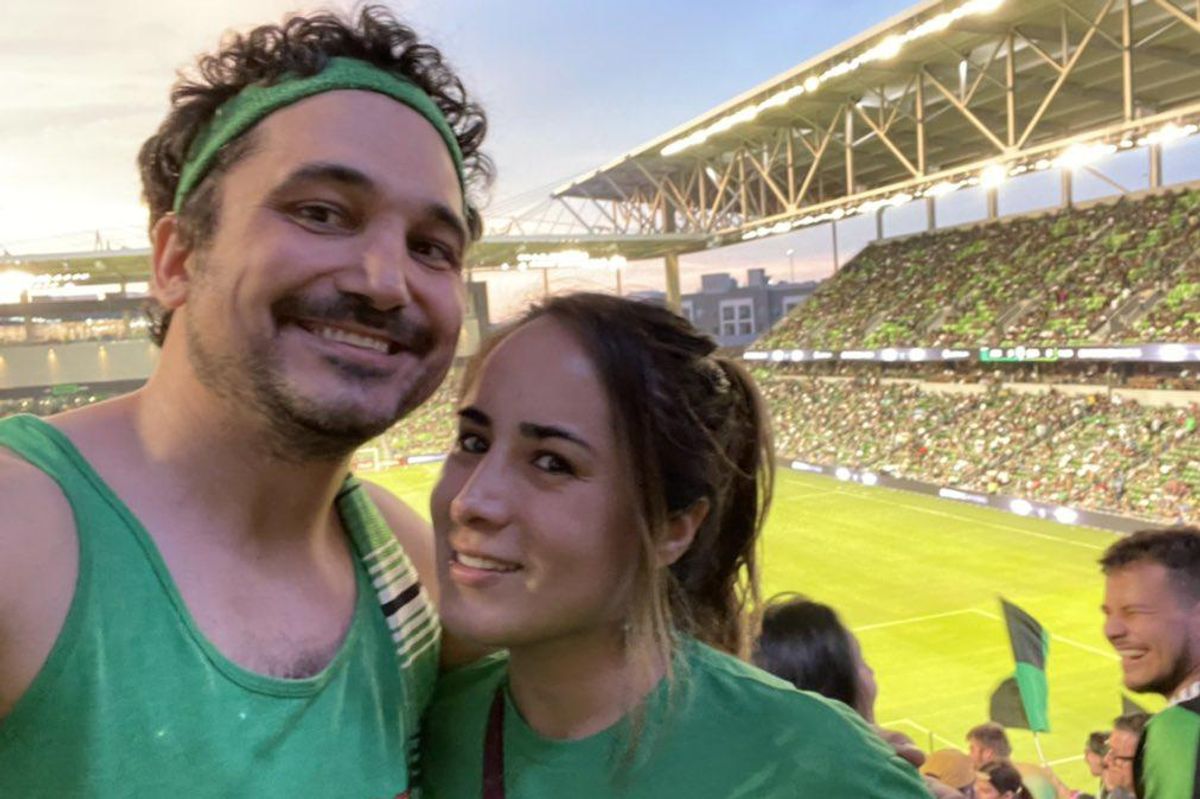 (Brandon Farmahini)
Others are more blunt with their disapproval of Wolff's "play from the back" strategy and often-cautious substitution decisions.
"You know that game that babies play with putting the shapes through the correct holes?" Austin FC fan Zachary Ullman said. "He keeps trying to put the square shape through the triangle hole week after week after week."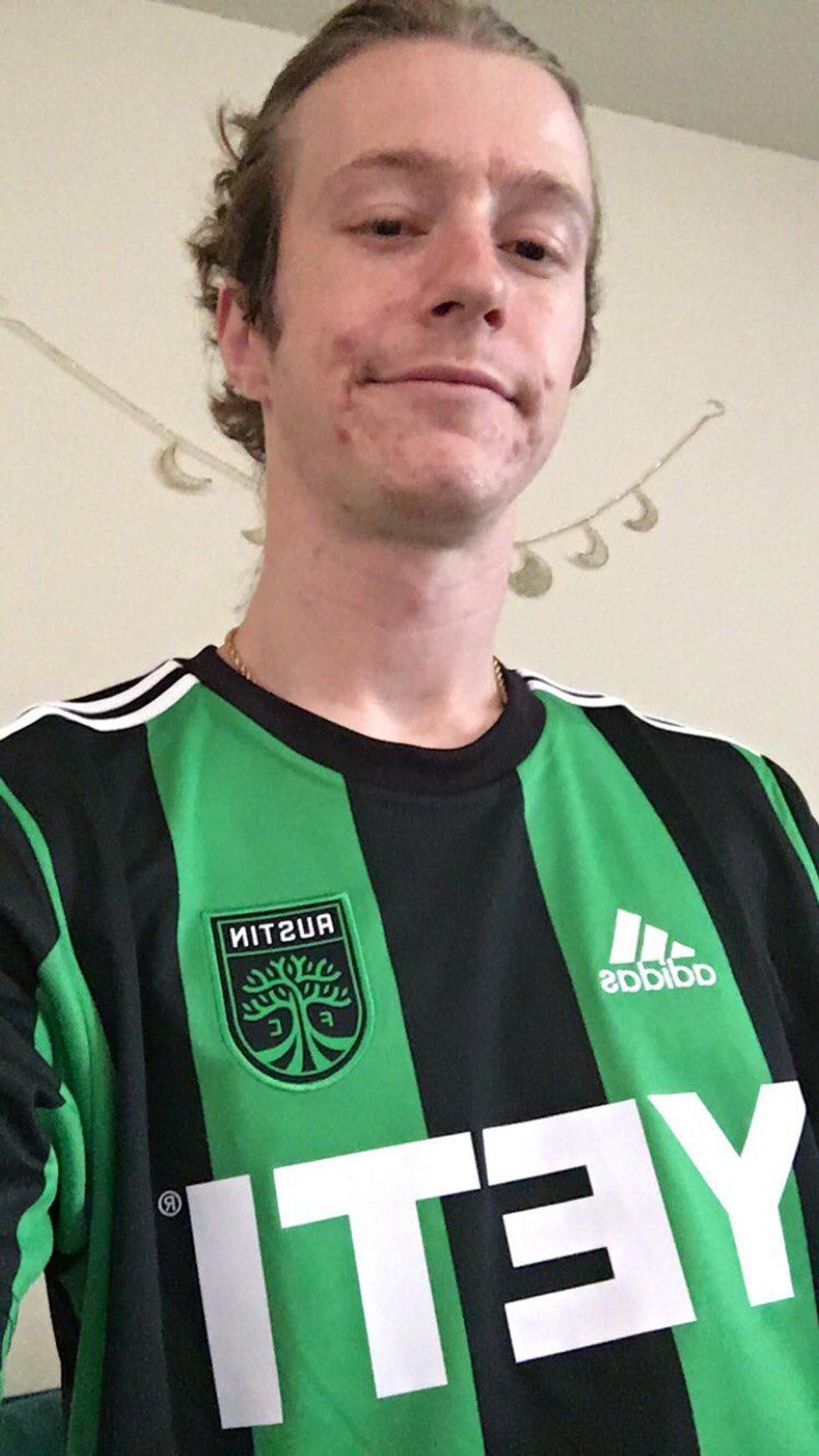 (Zachary Pullman)
Wolff has been a stickler for his strategy all season. Since Day 1, Wolff, a former protegee of U.S. Men's National Team head coach Greg Berhalter, has stuck to possession-heavy gameplay, constructing a complex style that falls heavily into positional play.
But it doesn't seem like the players are buying into the brand, Austin FC fan Michael Bartlemay said.
"My primary concern right now is that it doesn't really feel like the team is getting better," Bartlemay said. "My question is, is do the players buy into what Josh Wolff is selling? My biggest fear right now is not that Josh Wolff is astute tactically, it's not about patience or judgment, it's about, 'are the players getting what he's selling?' Because if not, it's not going to work."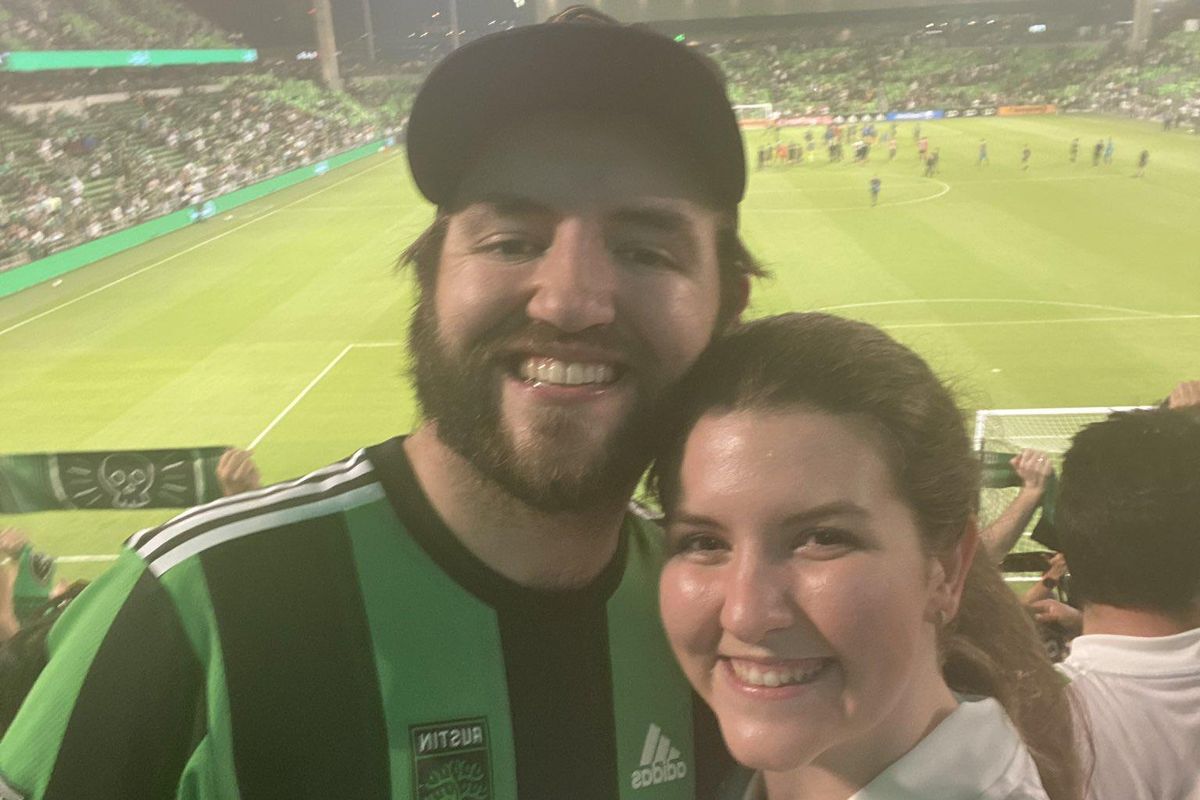 (Michael Bartlemay)
Austin FC fan Barrett Dietz, who said he is "awfully close" to converting to the "Wolff Out" movement, said Wolff will need to switch to his players' strengths to stay on board.
"Wolff needs to bend his tactics to the players in the squad, plain and simple," Dietz said. "At halfway through the season, our offense is still painfully inadequate and that's on Wolff."
It doesn't help that the team doesn't have a striker. Well before the signing and arrival of Driussi, the team hoped to alleviate that with the signing of 22-year-old striker Moussa Djitte in late June. Over a month later, Djitte finally turned up in Austin but still has no concrete date set for his debut with the team.
While fans understand what lacking a striker can do to a team, some wonder what error in leadership kept Djitte, who hasn't played since May, out for so long in the first place. Others wonder if Djitte alone can settle their ever-mounting scoring woes.
Wolff's cautious gameplay has even led some fans to believe the worst of all: he simply doesn't care about losing as much as they do.

"His lineup selection vs. Dallas really put me over the edge," Austin FC fan Chris Welhausen said. "He completely ignored the fans' desire to win that game... I still can't think of another coach in the world who would (bench star players) on a rivalry game. Something else that really frustrates me about him is he has yet to take clear responsibility or apologize to the fans, which again makes me think he views this as his team, not our club."
Some worry that a lack of success on the pitch may lead to lack of interest in the team, especially for new soccer fans.
Bali takes that fear seriously, and he's prepared to take action.
"If I have to be in there with the Wolff sign all by myself, I'll do it," Bali said. "Because I'm taking this into my own hands. I clearly see that this will not change."
While Bali would've ousted Wolff two weeks ago, others are giving Wolff until the end of the season before their support goes sour. But the most positive of the bunch hope to see Wolff's slow-burn tactics turn successful. Austin fan Mike Carr said fan's should wait three years before they carry the anti-Wolff pitchfork themselves.
"Good coaches do not get stupid overnight," Carr said. Wolff has proven a good tactician. Austin FC is following the same experience path as the USMNT; it takes players longer to grasp more complex schemes. We don't want style that wins yesterday's skill level."
Still, Bali said things could turn toxic quick if Wolff and the team's scoring woes continue.
"It's going to get to a point where it's going to be toxic," Bali said. "'Wolff In' and 'Wolff Out.'"
After months of speculation, a new report says political personality Beto O'Rourke is mulling a run for Texas governor that he will announce later this year.
Sources tell Axios the former congressman is preparing his campaign for the 2022 election, where he will likely vie for the position against incumbent Gov. Greg Abbott. The only other candidate that has announced he will take on Abbott for governor is former Texas GOP Chairman Allen West—no Democrats have announced they are running as of yet.
"No decision has been made," Axios reports David Wysong, O'Rourke's former House chief of staff and a longtime adviser, said. "He has been making and receiving calls with people from all over the state."
A new poll from The Dallas Morning News and University of Texas at Tyler shows O'Rourke is narrowing the gap between himself and Abbott's prospects for governor. In the poll, 37% said they'd vote for O'Rourke over Abbott, while 42% said they'd vote for Abbott.
Abbott has been in the hot seat due to his handling of COVID-19 and the signing of landmark legislation into law, including new abortion and voting rights laws; 54% of poll respondents voted they think the state is headed in the "wrong direction." Still, Texas hasn't had a Democrat as governor since the 90s.
O'Rourke's people-focused approach to the 2018 Senator race, which he lost to Sen. Ted Cruz, gave him a widespread following and many hoped he'd throw his hat into the ring since he said he was considering it earlier this year.
"We hope that he's going to run," Gilberto Hinojosa, the state chair of the Democratic Party, told Axios. "We think he'll be our strongest candidate. We think he can beat Abbott because he's vulnerable."
Austin rapper Jordi Esparza may not have won the 2021 Red Bull Batalla, the world's largest Spanish freestyle rap competition, but for a spirited two rounds, the 22-year old Mexican native looked like he had every right to.
On Saturday evening in Los Angeles, the event itself looked like Cobra Kai meets Star Search with graphics adding a very Batman Beyond aesthetic. Over a dozen rappers hoping to represent the U.S. in the international round of the competition took to the stage with in-your-face jabs at accents, sexual orientation and odors, among other things.
This was Esparza's second rodeo; he had placed third at the 2020 National Finals, automatically securing him a spot this year.
However, things were different this year. He was not nervous about the contest. Unlike in 2020, when he made his Red Bull Batalla debut, the anxiety of the event led him to "feeling so bad."
Affecting a casual calm, the locally-based landscaper said he just felt "so relaxed, so happy" and primarily wanted to "enjoy everything."
Choosing his first-round opponent, Esparza, whose stage name is Jordi, elected to go against LA-based Boss.
Esparza freestyled an attack on his opponent's weight and cholo style of dress.
Boss—bracketing his Latin freestyle with English appeals to the crowd—mocked Jordi's lack of education, made fun of how clean Jordi's shoes looked and suggested that Jordi just came back from a Footlocker.
That first round went to Jordi.
But his next opponent Eckonn would prove to be his undoing.
Eckonn compared Jordi to Hannah Montana, while Jordi soulfully explained that he had learned from the best.
Esparza's verbal dexterity is matched by a rattling rhythm and a game face that is as mawkish as it is mockish. The overall effect is that of an underdog with bite.
Eckonn beat Esparza in that round with the overall championship going to Palm Beach-based rapper Reverse.
However, Esparza was just happy to be there. He recently told Austonia going to the finals again was a dream come true—a pinnacle that he said he won't know how to top.
With his nimble jabs and sneaky prowess, honed from pop culture and the swagger of a young working man hungry to be more, Jordi Esparza is just getting started.