Get connected with our daily update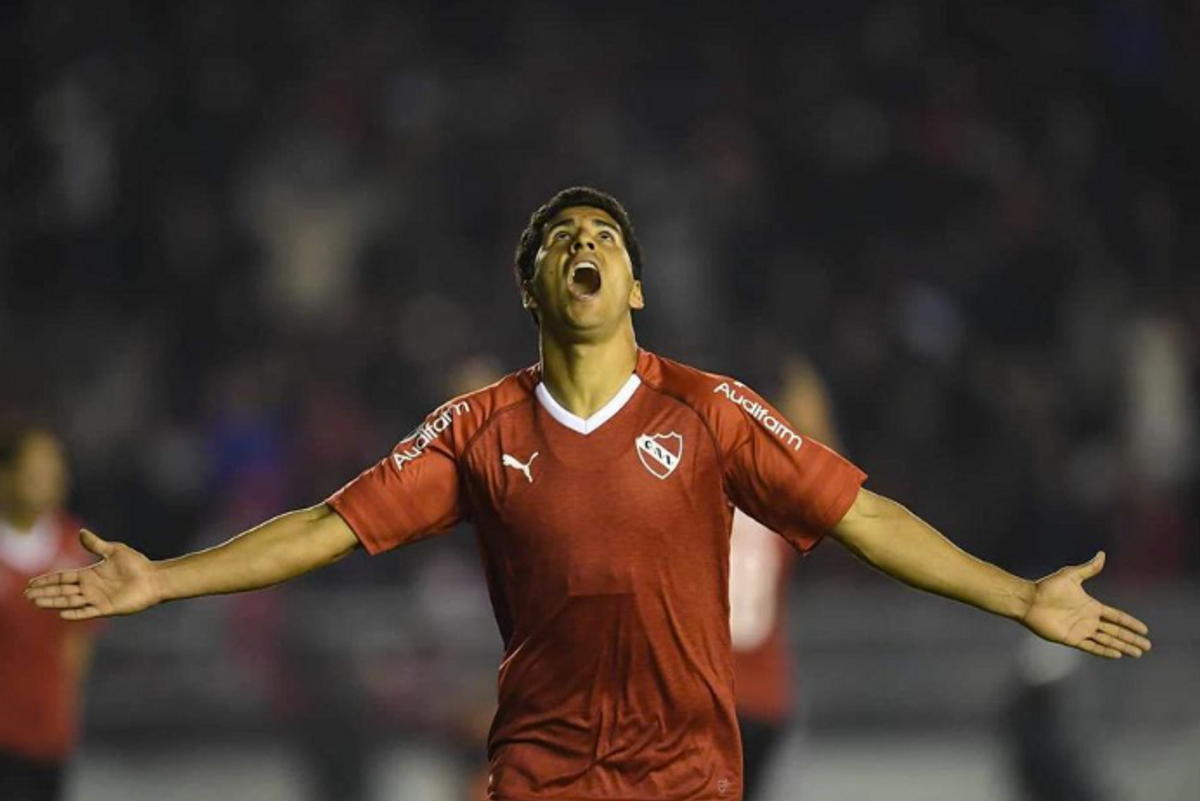 (Cecilio Dominguez/Instagram)
Jersey Number: 10
Hometown: Asunción, Paraguay
Position: Forward
Age: 26
Former club: Club Guarani
---
Background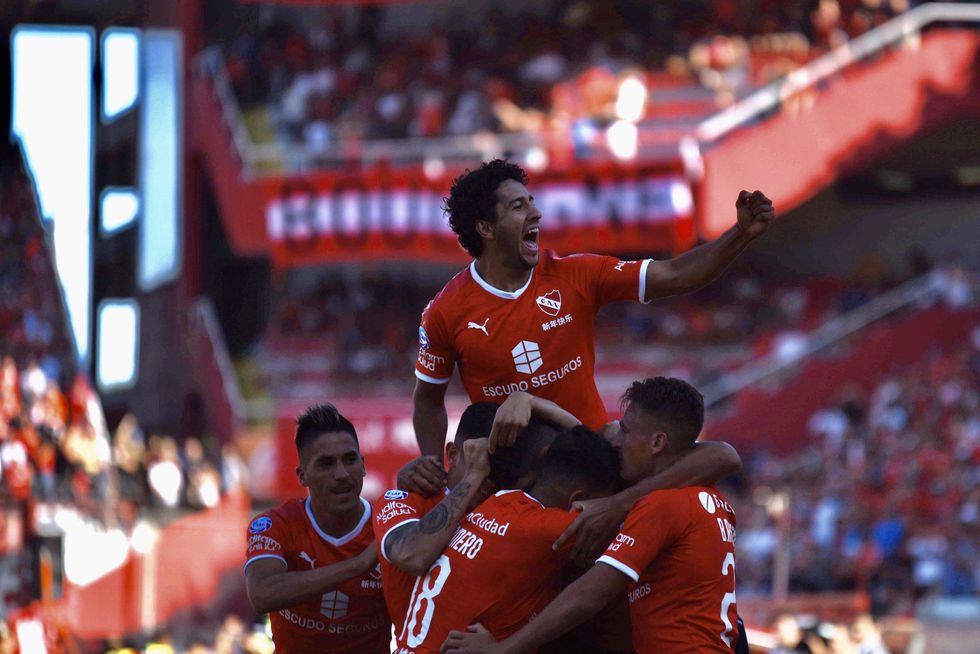 (Cecilio Dominguez/Twitter)
On Aug. 24, 2020, forward Cecilio Dominguez became Austin FC's first-ever Designated Player.
The Paraguayan footballer came to the club after being loaned to Club Guarani, a team in Paraguay's Primera Division that also held Austin FC players Rodney Redes and Jhohan Romana on their roster, in 2020. With Guarani, Dominguez helped the team to the finals of the Copa Libertadores, South America's highest level of futbol competition, where he scored the deciding goal in the tournament opener.
Before Guarani, Dominguez was teammate Tomas Pochettino's rival at Club Atletico Independiente in Argentina. He was the club's record signing and proved his worth in his two seasons with the club, scoring eight goals in 29 league and 13 cup appearances.
Dominguez now has experience in four professional leagues, including Liga MX. Dominguez transferred to Club America in the league in 2017, where he racked up 21 goals in 74 appearances to be crowned 2018's Liga MX Apertura Champion.
Before Liga MX, Dominguez tallied up more titles in his home country's Primera Division with Cerro Porteño. Just as in 2020, Dominguez brought his team to the finals in the 2014 Copa Libertadores and was the joint-top scorer in both the 2016 Copa Sudamericana and the Torneo Clausura 2016.
Dominguez has also represented Paraguay 17 times internationally and has played for his home country's Under-17 and Under-20 club.
Dominguez has scored 73 goals in his career and has appeared in 288 matches. He's likely to only rack up more minutes as Designated Player for Austin's first professional team.
With Austin FC
The Legend Grows. Introducing our first Designated Player signing, Cecilio Domínguez.#LISTOS | @10_dominguez94pic.twitter.com/iparZVGdpj

— Austin FC (@AustinFC) August 24, 2020
Austin FC's second--ever signee was also one of its most distinguished to date. Dominguez joined the team in the summer of 2020 as the club's first Designated Player, and he's set to be the team's playmaker.
A talented attacking midfielder and left winger, Dominguez's decorated career has continued with the club. Dominguez scored twice in the team's La Copita preseason scrimmage against FC Dallas, and he's clearly an important piece to the team's attacking game.
The spotlight's certainly on Dominguez heading into the season, and Dominguez is pretty much locked in as the team's No. 10. Austin FC Head Coach Josh Wolff said that Cecilio is full of surprises and always ready for more.
"We're learning more about Cecilio every day," Wolff said. "What's great about Cecilio is he's taken in our information and tried to apply it in the ways that we've talked about, but he's also given his own interpretation and character."
Designated Players are one of three members of each roster that can be signed above the league's salary cap. While it's a lot of pressure to be one of the highest-paid members of the club, Dominguez said he considers himself just another player on the roster.
While he doesn't regard himself as any different than his teammates, he does recognize the pressure put on him as the team's offensive leader.
"It's a huge responsibility," Dominguez said. "I want to be the best version of myself and hopefully take this club to where it can be above and beyond."
Off the pitch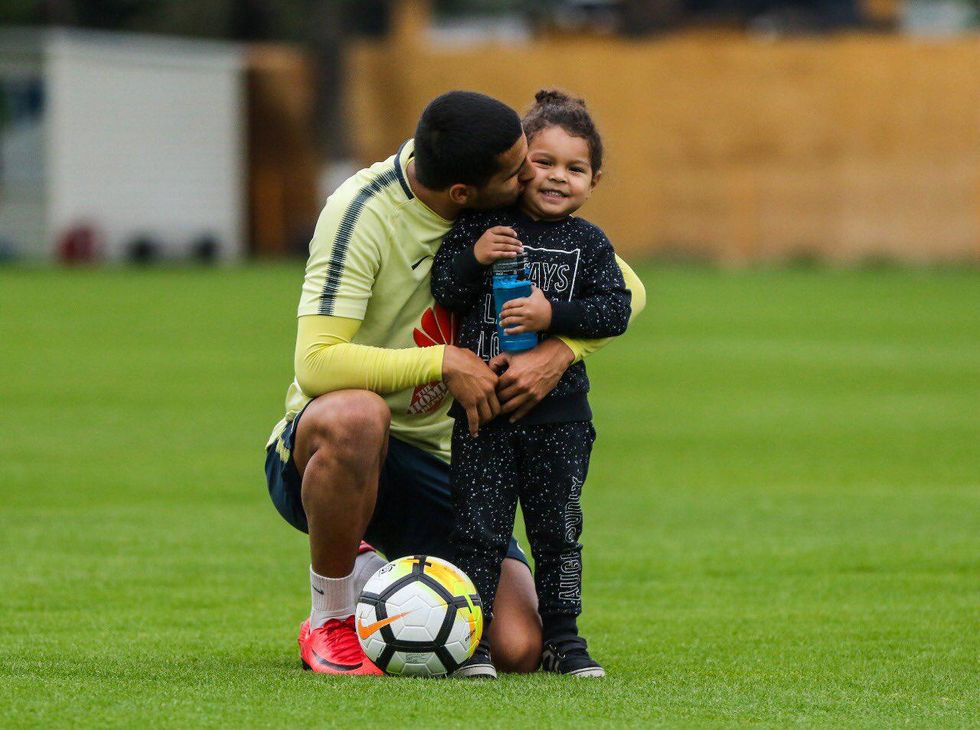 (Cecilio Dominguez/Twitter)
It's clear in countless photos and clips that Dominguez plays with passion, and his charisma has translated to this new team, Wolff said.
"He brings real character and quality to the group," Wolff said. "He's got a lively personality and he's super charismatic, but when he plays, he competes."
It's also obvious that Dominguez loves his son, Thiago, who can be seen spending time with his father on Dominguez's social media accounts.
Back at Club Guarani, Dominguez played alongside current teammates Jhohan Romana and Rodney Redes. In the journey from Paraguay to Austin, Dominguez told Marca.com he's bonded with his fellow forward.
"We are good friends. We understand each other a lot, we talk a lot," Dominguez said. "I think the whole Austin thing has made us closer, we talk both on and off the field."
For eight months, Dominguez and many others didn't play due to the pandemic. Dominguez said it was hard to be without his "passion" but that he is now even more excited to hit the pitch once again with Austin FC.
"Playing soccer, it's our passion, and to not have played it for a while, it's somewhat complicated," Dominguez said. "It's a privilege to be honest to play for Austin, and it'll be a historic day to finally play."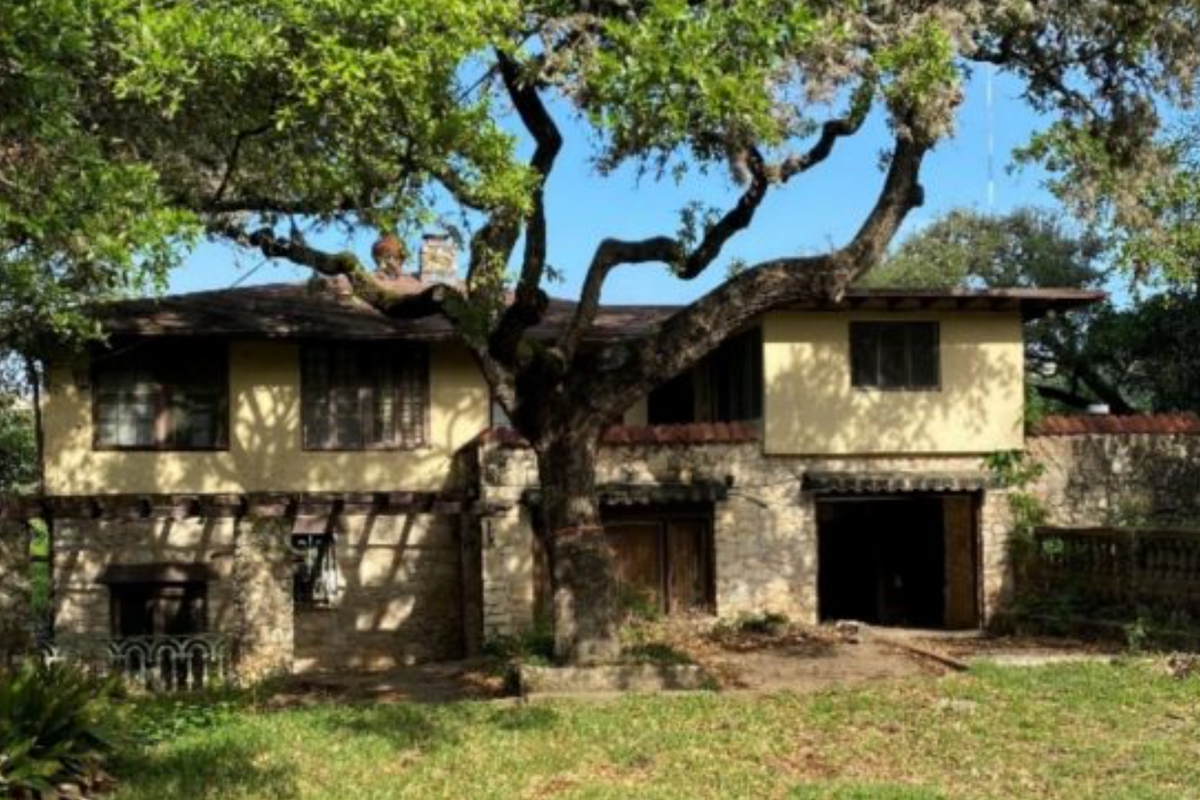 Austin Monitor
By Jonathan Lee
The Planning Commission was split Tuesday on whether to help save an eclectic lakefront estate from demolition by zoning it historic amid concerns over tax breaks and the likelihood that a previous owner participated in segregation as a business owner.
The property in question, known as the Delisle House, is located at 2002 Scenic Drive in Tarrytown. The main house, with Spanish and Modern influences, was built in 1923 by Raymond Delisle, an optician. A Gothic Revival accessory apartment was built in 1946. The current owner applied to demolish the structures in order to build a new home.'
Historic preservationists, for their part, overwhelmingly support historic zoning, which would preserve the buildings in perpetuity. The Historic Landmark Commission unanimously voted to initiate historic zoning in July, citing architectural significance, landscape features and association to historic figures. City staffers recommend historic zoning, calling both structures one-of-a-kind examples of vernacular architecture.
Tarrytown neighbors have also banded together to stop the demolition. Many have written letters, and a few spoke at the meeting. "How could anyone buy this property with the intent of destroying it?" Ila Falvey said. "I think it's an architectural treasure."
Michael Whellan, an attorney representing the property owner, said that the claims made by preservationists are shaky. The buildings are run down, he said, and have had substantial renovations. A structural engineer hired by the owner said any attempt at preservation would involve tearing down and rebuilding – an undertaking Whellan said would likely cost millions.
Whellan also argued that any historical significance derived from the property's association with Delisle and longtime owner C.H. Slator is dubious. "These men are not noted for any civic, philanthropic or historic impact," he said.
What's more, according to Whellan, Slator likely participated in segregation as the owner of the Tavern on North Lamar Boulevard between 1953 and 1960.
A city staffer, however, said she found no evidence to support the claim. "We would never landmark a property where a segregationist lived, or there was a racist person," Kimberly Collins with the Historic Preservation Office said.
Commissioner Awais Azhar couldn't support historic zoning in part due to lingering uncertainty about Slator. "Focusing on that factor is not here to disparage an individual or family. It is not about playing the race card. This is an important assertion for us to consider as Planning commissioners," Azhar said.
Commissioner Carmen Llanes Pulido said that allegations of racism should come as no surprise. "We're talking about white male property owners in the 1950s, in Austin, on the west side – and of course they were racist," she said. But she argued that allowing the house to be demolished based on these grounds does nothing to help people of color who have been harmed by racism and segregation.
The question of tax breaks was also controversial. Michael Gaudini, representing the property owner, said that the tax breaks associated with historic zoning would exacerbate inequality by shifting property tax burdens to less affluent communities. City staffers estimate that the property, appraised at $3.5 million, would get either a $8,500 or $16,107 property tax break annually, depending on whether a homestead exemption is applied.
Commissioner Grayson Cox preferred the commission focus not on tax breaks but on whether the structures merit preservation. "To me, nothing in the historic preservation criteria lists, is this person deserving of a tax break or not?"
Azhar, on the other hand, said he plans to propose a code amendment getting rid of city property tax breaks for historic properties.
The commission fell one vote short of recommending historic zoning, with six commissioners in support and three opposed. Azhar and commissioners Claire Hempel and Greg Anderson voted against.
The odds of City Council zoning over an owner's wishes are slim. Nine out of 11 members must vote in favor, and there have only been a handful of such cases over the past several decades.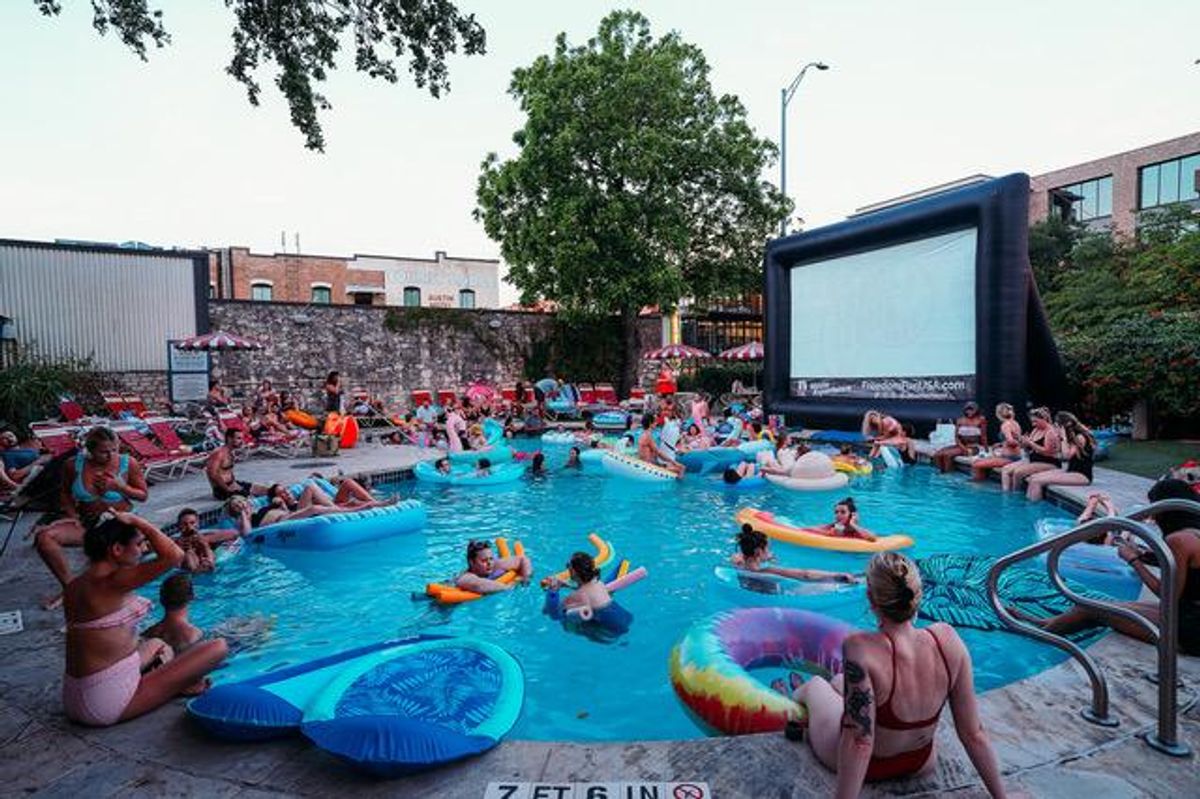 Austin Motel
What's new in Austin food & drink this week:
Nau's Enfield Drug closing after losing their lease. Did McGuire Moorman Lambert buy the building, with its vintage soda fountain?
Nixta Taqueria Chef Edgar Rico named to Time Magazine's Time 100 Next influencer list, after winning a James Beard Award earlier this year.
Question: From what BBQ joint did pescatarian Harry Styles order food this week?
Austin Motel is opening the pool and pool bar Wednesday nights in October for Freaky Floats.
Vincent's on the Lake closing due to "economic conditions and low water levels [at Lake Travis]."
Cenote has closed its Windsor Park location. The East Cesar Chavez location remains open.
The Steeping Room on N. Lamar has closed.
Local startup It's Skinnyscored new financing for its gluten-free pasta business.
P. Terry's opened a new location in Kyle, at 18940 IH-35.