Get connected with our daily update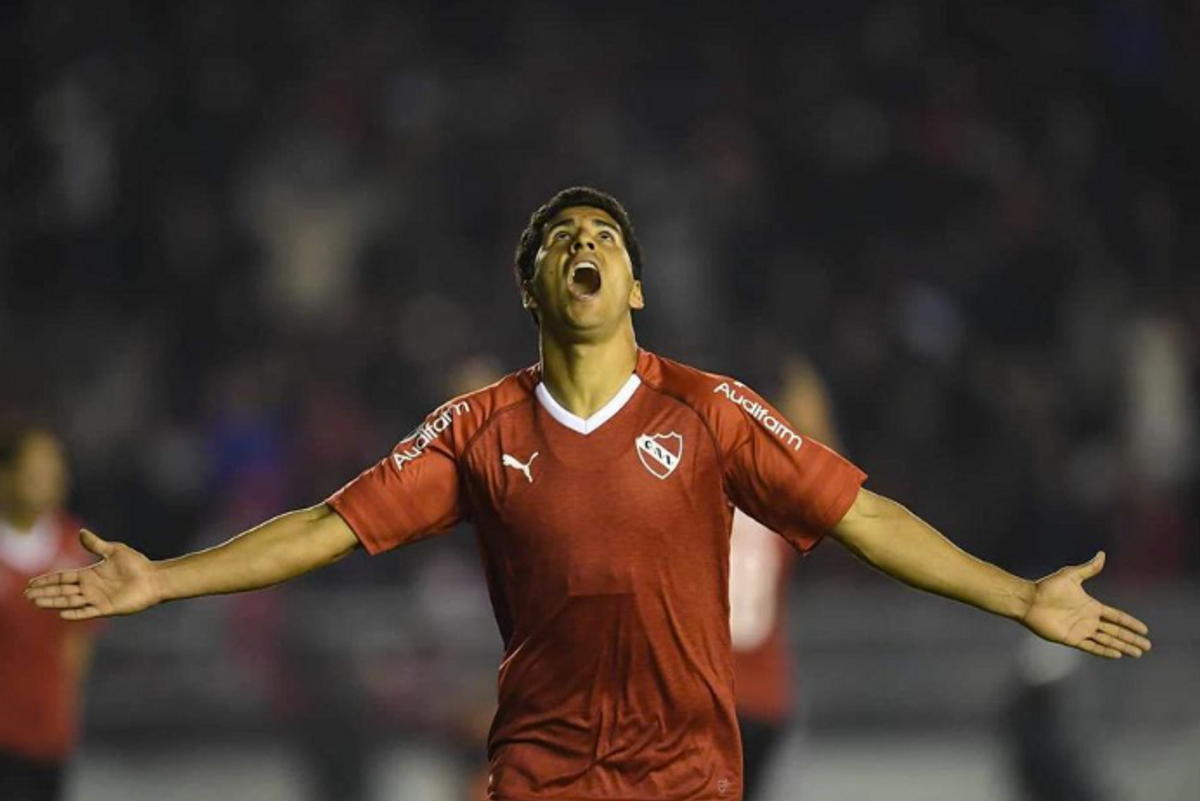 (Cecilio Dominguez/Instagram)
Jersey Number: 10
Hometown: Asunción, Paraguay
Position: Forward
Age: 26
Former club: Club Guarani
---
Background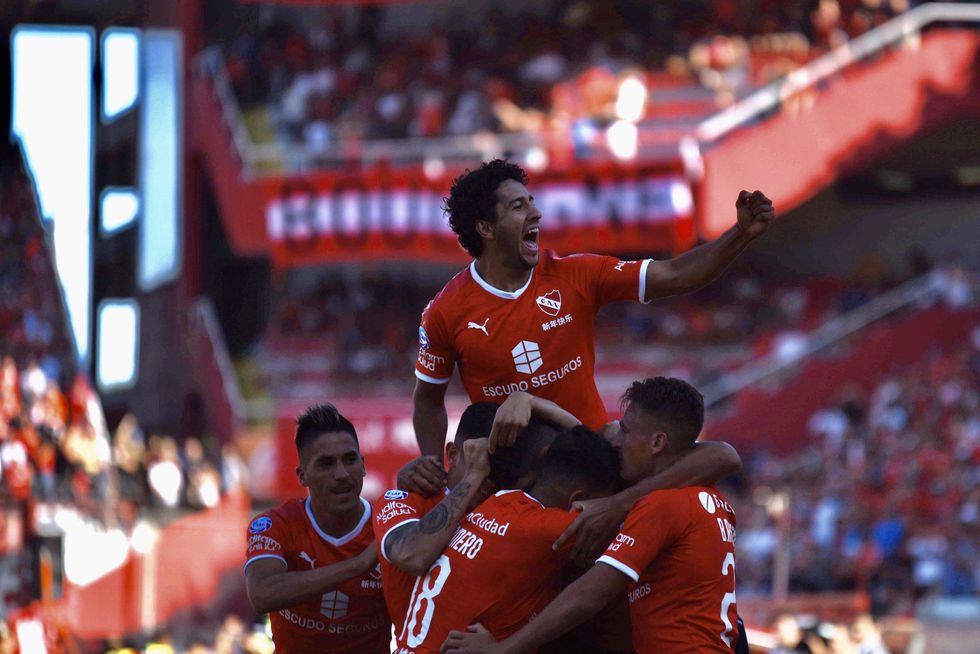 (Cecilio Dominguez/Twitter)
On Aug. 24, 2020, forward Cecilio Dominguez became Austin FC's first-ever Designated Player.
The Paraguayan footballer came to the club after being loaned to Club Guarani, a team in Paraguay's Primera Division that also held Austin FC players Rodney Redes and Jhohan Romana on their roster, in 2020. With Guarani, Dominguez helped the team to the finals of the Copa Libertadores, South America's highest level of futbol competition, where he scored the deciding goal in the tournament opener.
Before Guarani, Dominguez was teammate Tomas Pochettino's rival at Club Atletico Independiente in Argentina. He was the club's record signing and proved his worth in his two seasons with the club, scoring eight goals in 29 league and 13 cup appearances.
Dominguez now has experience in four professional leagues, including Liga MX. Dominguez transferred to Club America in the league in 2017, where he racked up 21 goals in 74 appearances to be crowned 2018's Liga MX Apertura Champion.
Before Liga MX, Dominguez tallied up more titles in his home country's Primera Division with Cerro Porteño. Just as in 2020, Dominguez brought his team to the finals in the 2014 Copa Libertadores and was the joint-top scorer in both the 2016 Copa Sudamericana and the Torneo Clausura 2016.
Dominguez has also represented Paraguay 17 times internationally and has played for his home country's Under-17 and Under-20 club.
Dominguez has scored 73 goals in his career and has appeared in 288 matches. He's likely to only rack up more minutes as Designated Player for Austin's first professional team.
With Austin FC
The Legend Grows. Introducing our first Designated Player signing, Cecilio Domínguez.#LISTOS | @10_dominguez94pic.twitter.com/iparZVGdpj

— Austin FC (@AustinFC) August 24, 2020
Austin FC's second--ever signee was also one of its most distinguished to date. Dominguez joined the team in the summer of 2020 as the club's first Designated Player, and he's set to be the team's playmaker.
A talented attacking midfielder and left winger, Dominguez's decorated career has continued with the club. Dominguez scored twice in the team's La Copita preseason scrimmage against FC Dallas, and he's clearly an important piece to the team's attacking game.
The spotlight's certainly on Dominguez heading into the season, and Dominguez is pretty much locked in as the team's No. 10. Austin FC Head Coach Josh Wolff said that Cecilio is full of surprises and always ready for more.
"We're learning more about Cecilio every day," Wolff said. "What's great about Cecilio is he's taken in our information and tried to apply it in the ways that we've talked about, but he's also given his own interpretation and character."
Designated Players are one of three members of each roster that can be signed above the league's salary cap. While it's a lot of pressure to be one of the highest-paid members of the club, Dominguez said he considers himself just another player on the roster.
While he doesn't regard himself as any different than his teammates, he does recognize the pressure put on him as the team's offensive leader.
"It's a huge responsibility," Dominguez said. "I want to be the best version of myself and hopefully take this club to where it can be above and beyond."
Off the pitch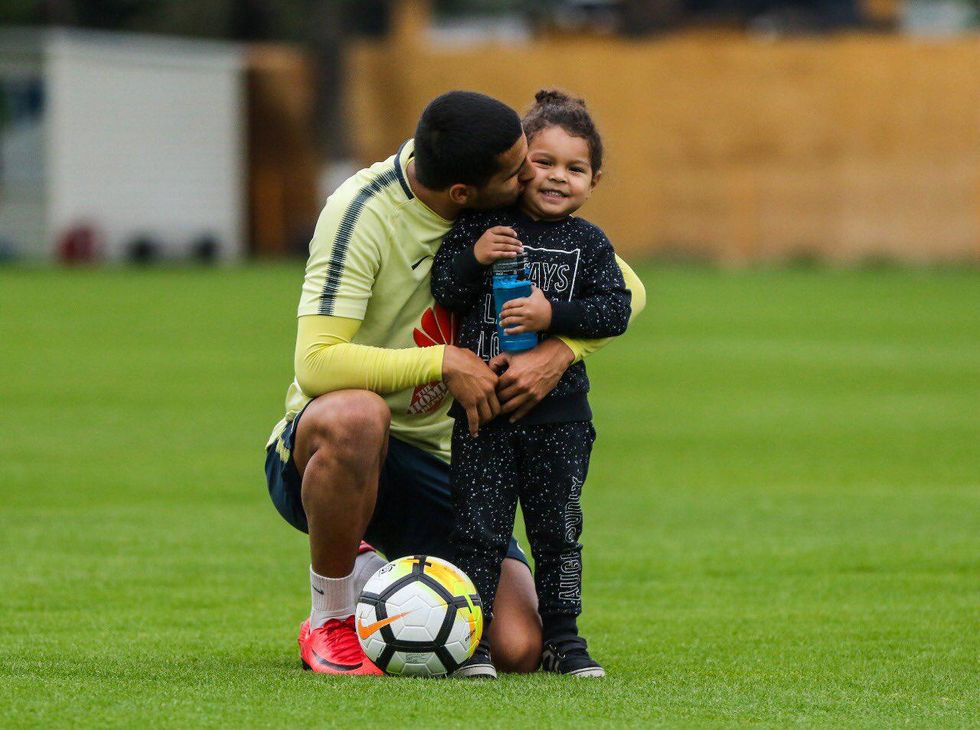 (Cecilio Dominguez/Twitter)
It's clear in countless photos and clips that Dominguez plays with passion, and his charisma has translated to this new team, Wolff said.
"He brings real character and quality to the group," Wolff said. "He's got a lively personality and he's super charismatic, but when he plays, he competes."
It's also obvious that Dominguez loves his son, Thiago, who can be seen spending time with his father on Dominguez's social media accounts.
Back at Club Guarani, Dominguez played alongside current teammates Jhohan Romana and Rodney Redes. In the journey from Paraguay to Austin, Dominguez told Marca.com he's bonded with his fellow forward.
"We are good friends. We understand each other a lot, we talk a lot," Dominguez said. "I think the whole Austin thing has made us closer, we talk both on and off the field."
For eight months, Dominguez and many others didn't play due to the pandemic. Dominguez said it was hard to be without his "passion" but that he is now even more excited to hit the pitch once again with Austin FC.
"Playing soccer, it's our passion, and to not have played it for a while, it's somewhat complicated," Dominguez said. "It's a privilege to be honest to play for Austin, and it'll be a historic day to finally play."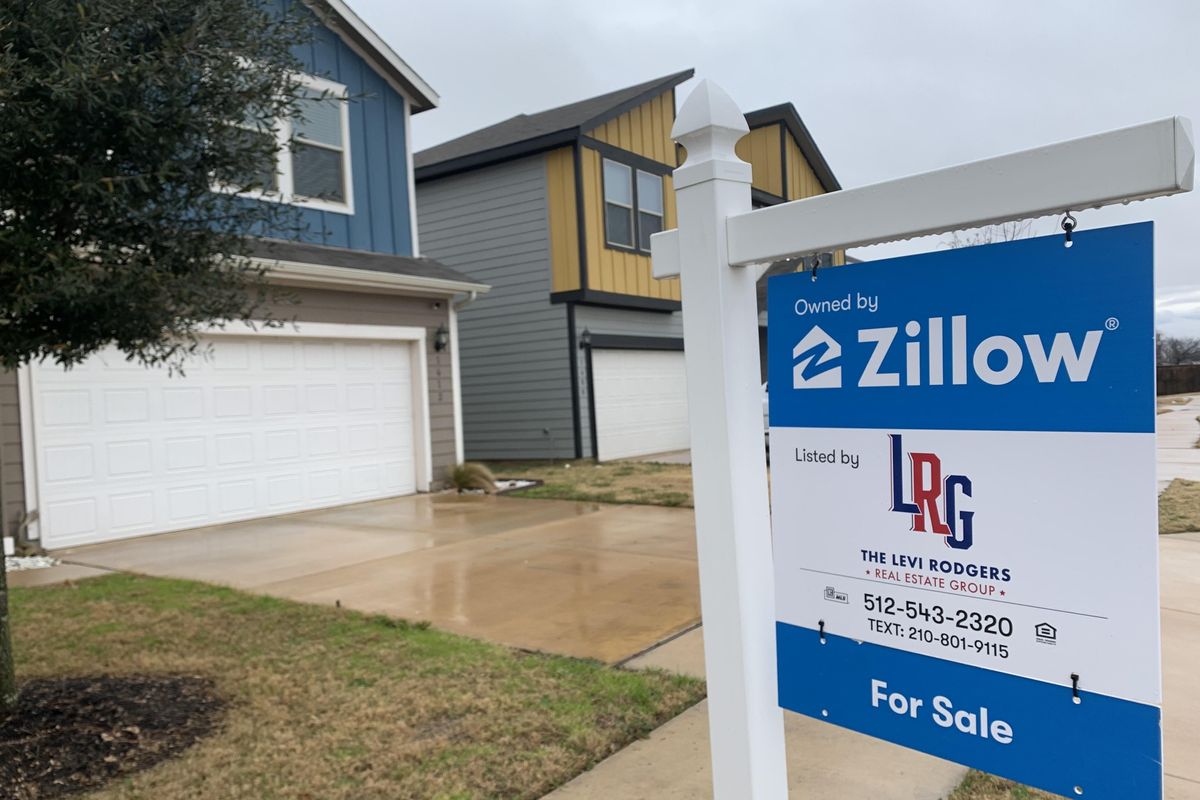 Austin is one of the top metro areas where homebuyer income saw the greatest surge during the pandemic and it came at a cost to locals.
A new analysis by real estate services firm Redfin reports that affluent out-of-towers have contributed to surging home prices in metros like Austin. Due to this trend, Redfin notes, many local buyers with lower incomes have been priced out.
"For white-collar workers earning high salaries, remote work is a huge financial boon," said Sheharyar Bokhari, Redfin senior economist. Jobs with that flexibility, Bokhari says, enable them to move from a tech hub like San Francisco to a more affordable part of the country where they can get more home for their money and even put some toward a rainy day fund.
"It can have the opposite effect on locals in those destinations–especially renters–who are watching from the sidelines as home prices skyrocket while their income stays mostly the same," Bokhari said.
In Austin, the median homebuyer income surged 19% from 2019 to 2021, ultimately reaching $137,000. In that time, the median home price growth was 48%, just behind Boise, Idaho which was more than 50%.
But the housing market is starting to slow. Redfin says high mortgage rates and unsustainable price growth have driven demand down. In fact, Austin is among the 20 housing markets that have cooled the fastest in the first half of this year.
"People are still moving in from California and they still have enough money to buy nice homes in desirable neighborhoods, sometimes with all cash," said Austin Redfin agent Gabriel Recio. "But the days of homes selling for 25% over asking price with multiple offers are over. Buyers are no longer as eager now that mortgage rates are up and there's buzz in the air about the slowing housing market."
As a result, Recio says, local and out-of-town buyers have an opportunity to buy a home at the asking price or even under.
Redfin carried out its analysis using data from the home mortgage disclosure act to review median household incomes for homebuyers who took out a mortgage, though it doesn't include buyers who paid using all cash.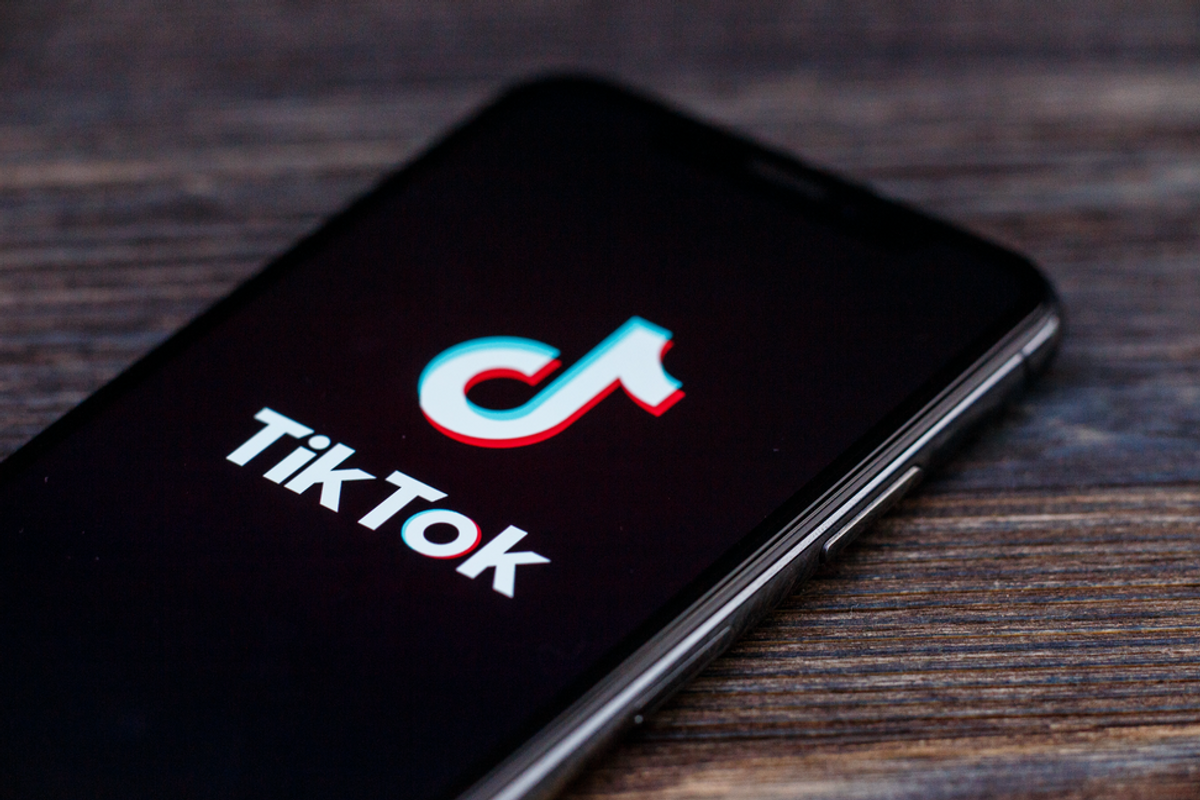 School is back in session—do you know the latest TikTok trends?
With Austin ISD resuming session on Monday, school officials are keeping tabs on the newest TikTok trends that could pose classroom disruptions and property damage.
TikTok trends swept through Austin-area schools last year with the "Devious Lick" challenge, which encouraged students to steal from school property and reportedly caused $15,000 in damages at Round Round ISD; and the "slap a staff member" challenge.
On the distraction end, a substitute teacher was dismissed from Bowie High School in December after bringing in a karaoke machine to class and singing Britney Spears' "Toxic" for the class on TikTok.
Officials told KXAN they are staying aware of the trends as they change during the 2022-2023 school year and the district will investigate perceived threats. Since TikTok trends vary in severity, they will also evaluate to see which trends could cause harm or not.
Finally, the school district said it does not tolerate violence or bullying and will focus its efforts on protecting students both physically and digitally.