Get connected with our daily update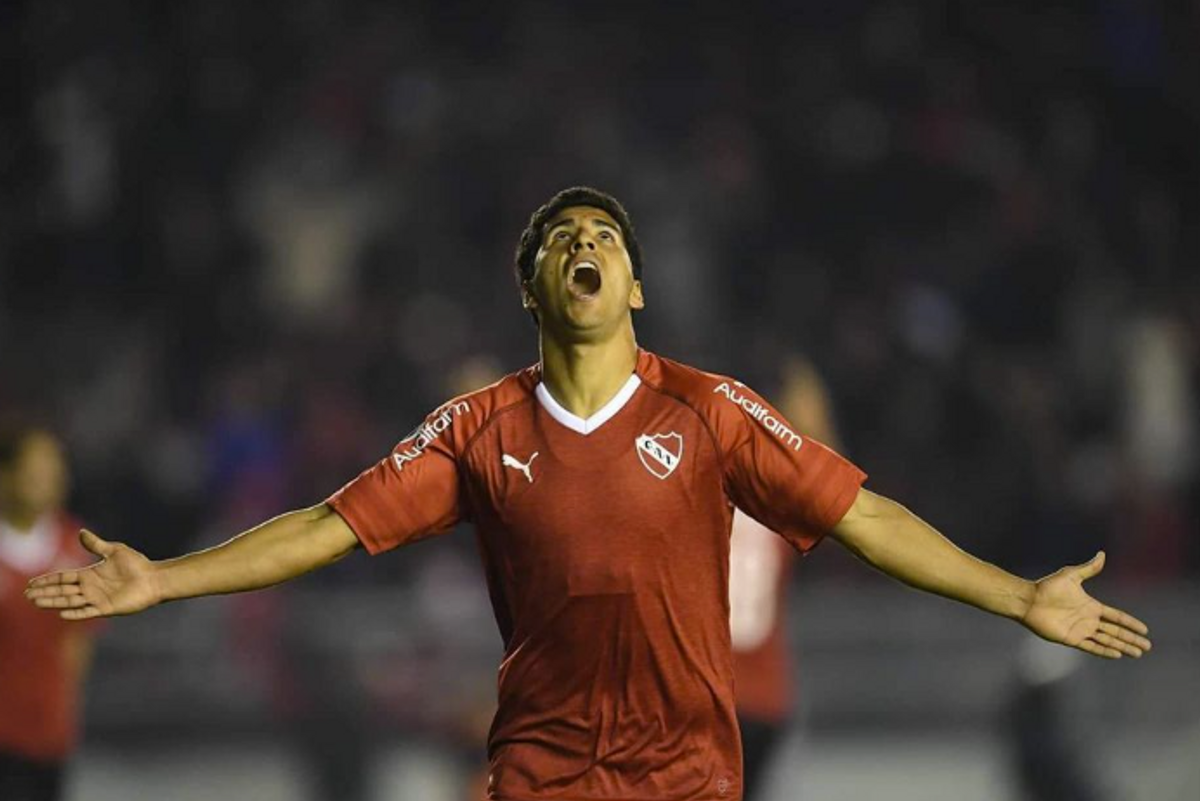 (Cecilio Dominguez/Instagram)
Jersey Number: 10
Hometown: Asunción, Paraguay
Position: Forward
Age: 26
Former club: Club Guarani
---
Background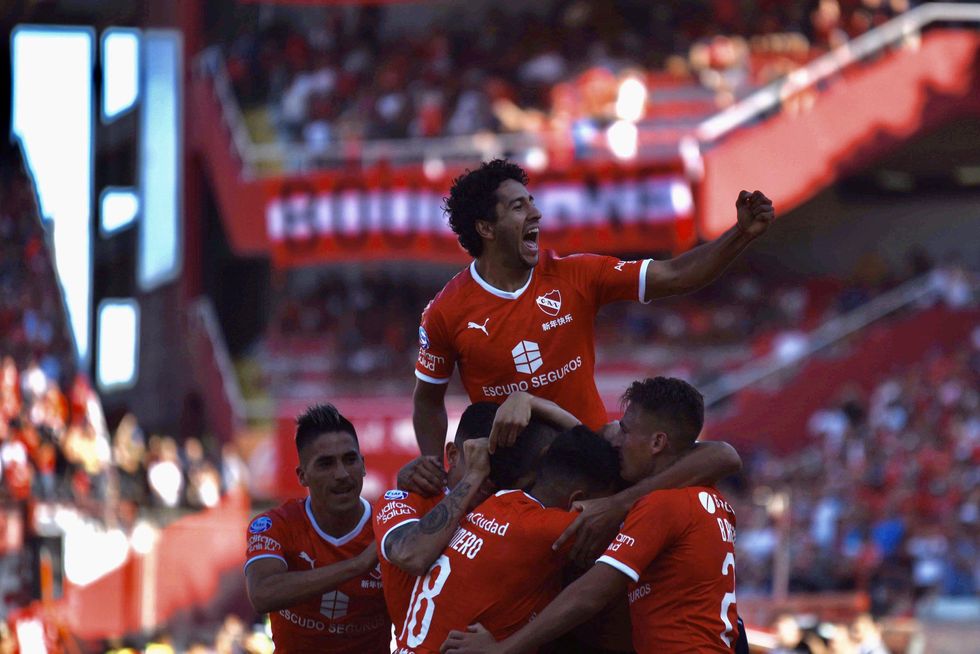 (Cecilio Dominguez/Twitter)
On Aug. 24, 2020, forward Cecilio Dominguez became Austin FC's first-ever Designated Player.
The Paraguayan footballer came to the club after being loaned to Club Guarani, a team in Paraguay's Primera Division that also held Austin FC players Rodney Redes and Jhohan Romana on their roster, in 2020. With Guarani, Dominguez helped the team to the finals of the Copa Libertadores, South America's highest level of futbol competition, where he scored the deciding goal in the tournament opener.
Before Guarani, Dominguez was teammate Tomas Pochettino's rival at Club Atletico Independiente in Argentina. He was the club's record signing and proved his worth in his two seasons with the club, scoring eight goals in 29 league and 13 cup appearances.
Dominguez now has experience in four professional leagues, including Liga MX. Dominguez transferred to Club America in the league in 2017, where he racked up 21 goals in 74 appearances to be crowned 2018's Liga MX Apertura Champion.
Before Liga MX, Dominguez tallied up more titles in his home country's Primera Division with Cerro Porteño. Just as in 2020, Dominguez brought his team to the finals in the 2014 Copa Libertadores and was the joint-top scorer in both the 2016 Copa Sudamericana and the Torneo Clausura 2016.
Dominguez has also represented Paraguay 17 times internationally and has played for his home country's Under-17 and Under-20 club.
Dominguez has scored 73 goals in his career and has appeared in 288 matches. He's likely to only rack up more minutes as Designated Player for Austin's first professional team.
With Austin FC
The Legend Grows. Introducing our first Designated Player signing, Cecilio Domínguez.#LISTOS | @10_dominguez94pic.twitter.com/iparZVGdpj

— Austin FC (@AustinFC) August 24, 2020
Austin FC's second--ever signee was also one of its most distinguished to date. Dominguez joined the team in the summer of 2020 as the club's first Designated Player, and he's set to be the team's playmaker.
A talented attacking midfielder and left winger, Dominguez's decorated career has continued with the club. Dominguez scored twice in the team's La Copita preseason scrimmage against FC Dallas, and he's clearly an important piece to the team's attacking game.
The spotlight's certainly on Dominguez heading into the season, and Dominguez is pretty much locked in as the team's No. 10. Austin FC Head Coach Josh Wolff said that Cecilio is full of surprises and always ready for more.
"We're learning more about Cecilio every day," Wolff said. "What's great about Cecilio is he's taken in our information and tried to apply it in the ways that we've talked about, but he's also given his own interpretation and character."
Designated Players are one of three members of each roster that can be signed above the league's salary cap. While it's a lot of pressure to be one of the highest-paid members of the club, Dominguez said he considers himself just another player on the roster.
While he doesn't regard himself as any different than his teammates, he does recognize the pressure put on him as the team's offensive leader.
"It's a huge responsibility," Dominguez said. "I want to be the best version of myself and hopefully take this club to where it can be above and beyond."
Off the pitch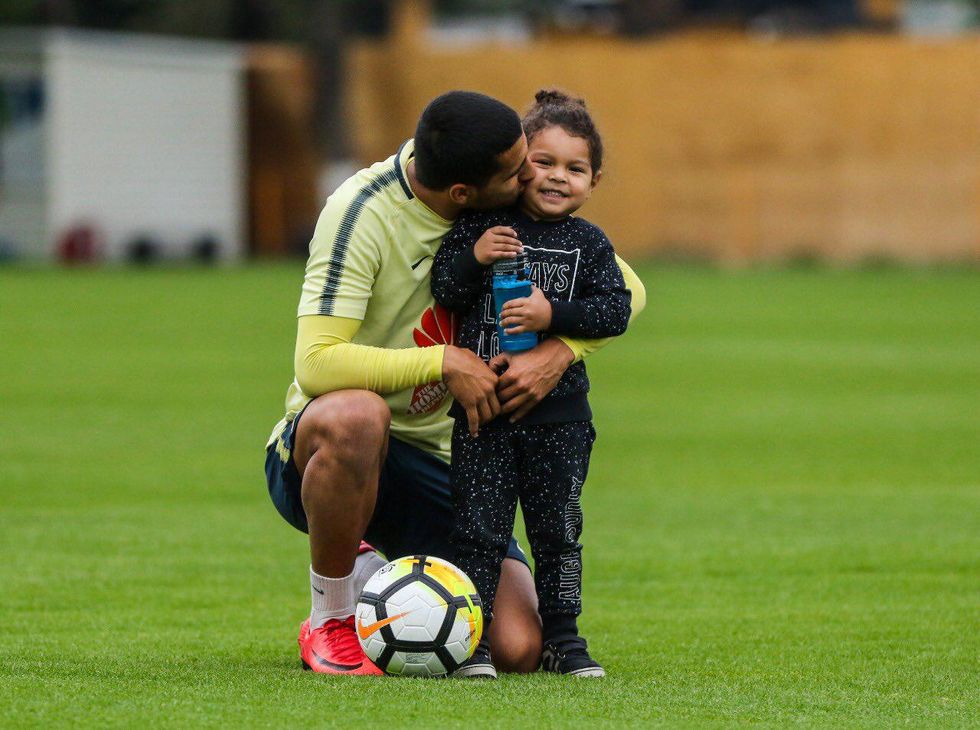 (Cecilio Dominguez/Twitter)
It's clear in countless photos and clips that Dominguez plays with passion, and his charisma has translated to this new team, Wolff said.
"He brings real character and quality to the group," Wolff said. "He's got a lively personality and he's super charismatic, but when he plays, he competes."
It's also obvious that Dominguez loves his son, Thiago, who can be seen spending time with his father on Dominguez's social media accounts.
Back at Club Guarani, Dominguez played alongside current teammates Jhohan Romana and Rodney Redes. In the journey from Paraguay to Austin, Dominguez told Marca.com he's bonded with his fellow forward.
"We are good friends. We understand each other a lot, we talk a lot," Dominguez said. "I think the whole Austin thing has made us closer, we talk both on and off the field."
For eight months, Dominguez and many others didn't play due to the pandemic. Dominguez said it was hard to be without his "passion" but that he is now even more excited to hit the pitch once again with Austin FC.
"Playing soccer, it's our passion, and to not have played it for a while, it's somewhat complicated," Dominguez said. "It's a privilege to be honest to play for Austin, and it'll be a historic day to finally play."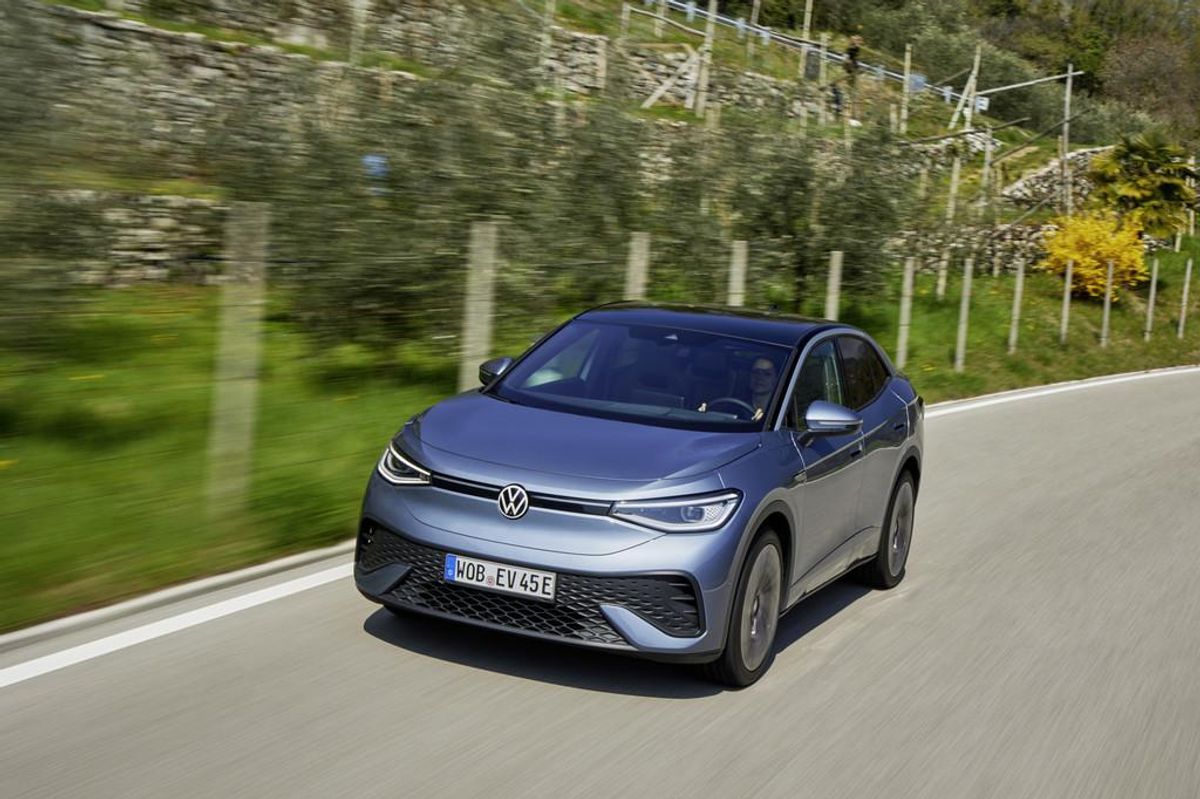 Whether you're making the switch out of a gas-powered car or thinking of adding another EV into the mix, tax credits could go away for your desired car.
The climate-health-tax package could become law soon. And while Democrats had aimed to expand consumer tax credits for battery-powered vehicles Sen. Joe Manchin called for some supply chain requirements in order to go along with the broader bill.
The Alliance for Automotive Innovation estimates that'll cut vehicles eligible for the credits from 72 to 25. Brands eligible for a tax credit include BMW, Ford and Rivian. As Electrek reports, sales can push manufacturers over the predetermined threshold of qualified sales, and Tesla is part of that group.
For some EV owners, however, this incentive wasn't an influence on their decision anyway.
Anuarbek Imanbaev, VP of the Tesla Owners Club Austin, said the credit played very little role in his decision to get a Tesla.
He views his first Tesla as a more luxurious type of purchase that's a different approach than what other car shoppers have.
"That's a different segment," Imanbaev said. "I think in that segment, it was nice to have, but it wasn't anything that affected whether I would buy the vehicle or not."
Still, Imanbaev thinks for those shopping for vehicles up to about $65,000, the tax credit could increase demand.
Reginald Collins, a sales professional at Onion Creek Volkswagen, has talked to the clients who weigh cost more when buying a vehicle and he said the tax credit is a "huge deal."
"On top of the fact that you're not paying for any gas. And you're saving Earth, it's not a combustion vehicle," Collins said, referring to Volkswagen's ID.4 that people can buy with a $7,500 tax credit.
What's its appeal over a Tesla or other electric vehicles?
"Just the flexibility of it, it's much less expensive," Collins said.
And while EVs require some wait—Collins estimates the ID.4 taking about 8 to 10 months— he also said that the plant in Chattanooga, Tennessee is making for faster production.
"If you need parts, you can order them from the states instead of ordering them in Germany," Collins said. "So if you have customer issues they can get parts quicker."
So if you're trying to get a deal on an EV, you may need to act quickly. The Senate sent the plan, known as the Inflation Reduction Act, to the House earlier this week meaning it could be headed to President Biden's desk soon.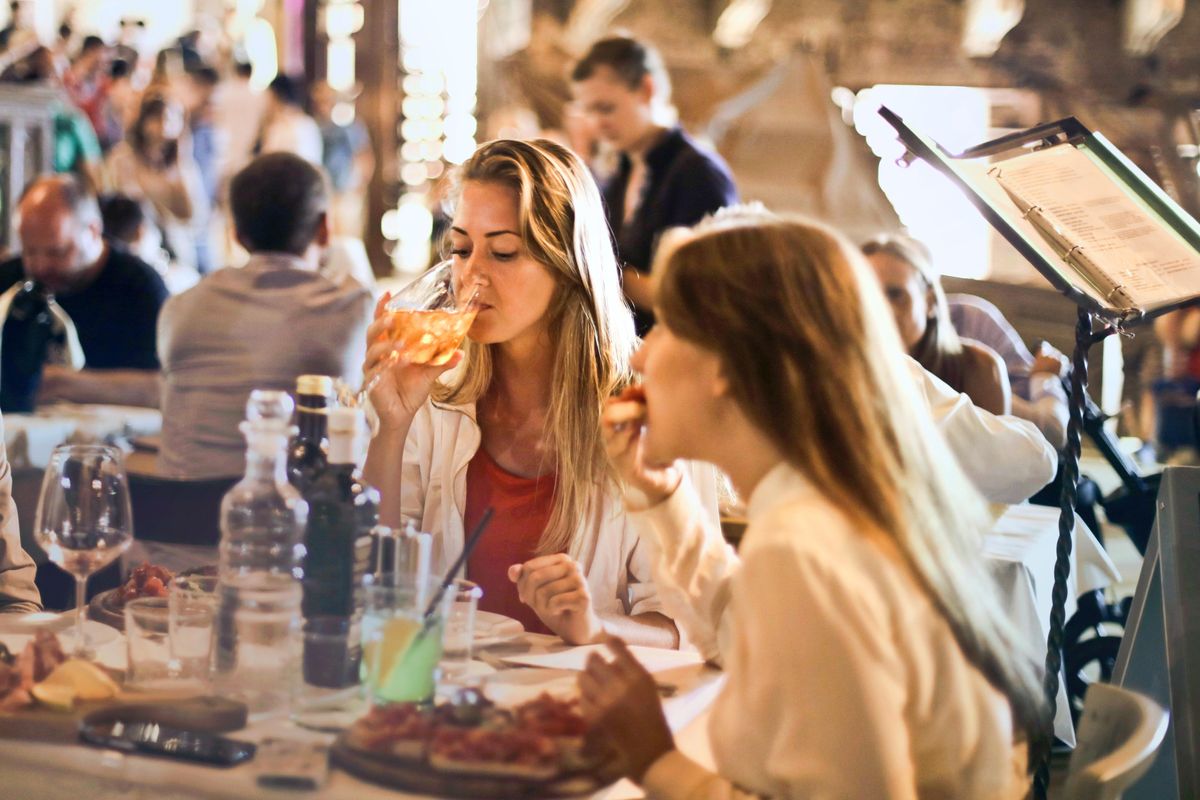 A chain of plant-based restaurants and wellness centers is getting its start in Austin.
Following time in executive-level positions with Austin-started Whole Foods Market, Betsy Foster, former senior vice president, retiring co-founder and CEO John Mackey and former Whole Foods co-CEO Walter Robb are onto their next project: a startup called Healthy America LLC.
The venture raised $31 million from investors earlier this year to create a national network of wellness centers and vegetarian restaurants.
Bloomberg reported on a now-closed job posting for Healthy America, which described it as "an evidence-based lifestyle company, leading the convergence of culinary, healthcare, and wellness."
The posting mentions an aim to "meaningfully transform the health and wellbeing of individuals." Aside from food, educational, fitness and spa services may also be offered.
Incorporated in 2020, Healthy America seems to be at an office near 38th Street and Lamar Boulevard, the
Austin Business Journal
reports.