Get connected with our daily update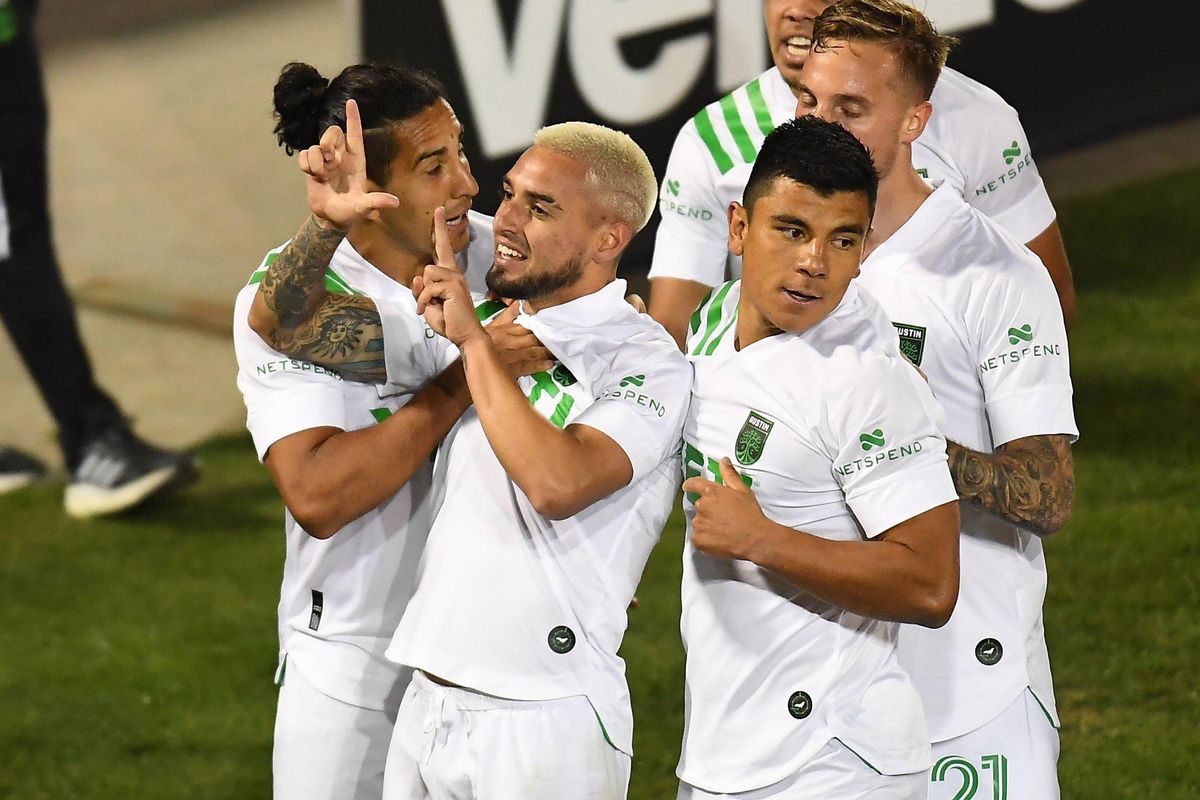 Jersey Number: 14

Hometown: Leominster, Massachusetts
Position: Midfield
Age: 26
Former club: New England Revolution
---
Background
A decade in our colors. Thanks for all the memories, @DiegolFagundez!#NERevspic.twitter.com/R3o2nH1Va8

— New England Revolution (@NERevolution) January 5, 2021
Back before Austin FC had even hit the pitch, midfielder Diego Fagundez played foot golf with members of Los Verdes, an Austin FC fan club. Fagundez told them once he made his first goal, he'd throw up the LV in their honor.
Three months later, Fagundez proved true to his word when he made not only his first goal with the program but also the first goal in club history.
"Did I think I was going to be the first person to score a goal for this club and for the city? No, but was given the chance to do that," Fagundez said. "I care about this team as much as (the fans) do, and hopefully I can give a lot more than just one goal."
Before ATXFC, Fagundez had already made MLS history at the New England Revolution. At 26, he's already had 265 MLS appearances and been in the league for 10 years. He's the youngest player to reach 200 appearances and the first homegrown player to log 10,000 minutes in the league.

Fagundez's meteoric rise started young—at 15, he couldn't drive himself to practices when he signed with the Revolution as one of the youngest players in league history. Fagundez was entering his sophomore year of high school when he made his first professional appearance as a sub against Chivas USA. His presence was immediately felt, and 20 minutes into his career he had already made his first-ever professional goal.
Just like the Austin FC goal, Fagundez said he was ready to make a name for himself when he first ran onto a professional pitch. "In my head that day, I said to myself, make sure you do something that people will recognize your name," Fagundez said. "I come to a new team, and I want to do the same thing. I want people to know who I am and what I what I'm capable of."
In October 2018, 23-year-old Fagundez once again hit a career milestone as he reached 50 career goals at an age when many make their professional debut.
A native to Uruguay, Fagundez has made four international appearances with the U-20 Uruguay National Team, where he helped his home country qualify for the U-20 FIFA World Cup in the 2015 Campeonato Sudamericano.
Rumors swirled in 2020 that Fagundez was getting offers from Liga MX clubs at the same time that he was given a not-so-great offer by the Revolution. Instead of leaving the MLS, Fagundez took a chance with the fledgling Austin FC program. The rest is, quite literally, history.
With Austin FC
While at the lake, Fagundez told his father that he was interested in a new program—Austin FC. Three days later, he got the call, and everything but his hair—so far—went Verde.
"Right away, I was very happy," Fagundez said. "My energy is here, I'm 100% committed, And I want to make the city, all the fans, all my teammates and myself all happy."
Now sporting a blonde buzzcut instead of the maroon mohawk of his teenage years, Fagundez has had to prove he's not "washed up" at only 26 years old, and Austin FC provided the perfect opportunity.
He's proven it well—though he hasn't secured a permanent starting spot over Designated Player Tomas Pochettino, he still got his chance to shine when Pochettino was benched due to an MLS request. Just like a decade ago, Fagundez made his presence known when he scored the club's first goal.
Head Coach Josh Wolff said the man of the hour's goal was well-deserved.
"I've always enjoyed watching him play," Wolff said. "Physically, I was really impressed with what he was able to do. I was happy for him."
More than making history, Fagundez is looking to help the team hold up a trophy at the end of the season.
"Goals are nice, but at the end of the day, what matters is trophies and winning games," Fagundez said. "I came here because I want to win games and I want to show the people that I still am capable of playing. Ten years are amazing, let's make it 20."
Off the pitch
"For me, my dogs are like kids--they're family"

Meet Diego Fagundez's pack in Episode 2 of our Pro Pets series! #ProPetsNBC#WellnessCORE (@wellnesspetfood) pic.twitter.com/wqRT3mCSIF

— NBC Sports Boston (@NBCSBoston) August 15, 2019
With his natural soccer IQ, it's no surprise that Fagundez comes from a futbol family.
Fagundez was born in Montevideo, Uruguay to Washington Fagundez, a former professional footballer, and Alicia Pepe, who played club soccer herself.
When Fagundez was too young to drive himself to practice, his father would often nap in the car during training, but eventually, Revs staff invited him in. From then on, Washington was a staple at his son's practices, greeting Fagundez' teammates and coaches as he made his daily walk up the stands to watch his son follow in his footsteps.
Now Fagundez has a family of his own. He's a father to two children, Maria and Liam. Fagundez also has a pack of four dogs, who he calls "part of his family," and due to his passion for eggs, he's got a coop full of chickens as well.
Fagundez has sported many hair cuts and colors throughout his career. When asked if he would ever dye it Verde, the man of many colors said he isn't a big fan of the look. Still, he might just take the step to become Los Verdes' No. 1 player. "You never know," he said. "It might go green someday."
Austonia FC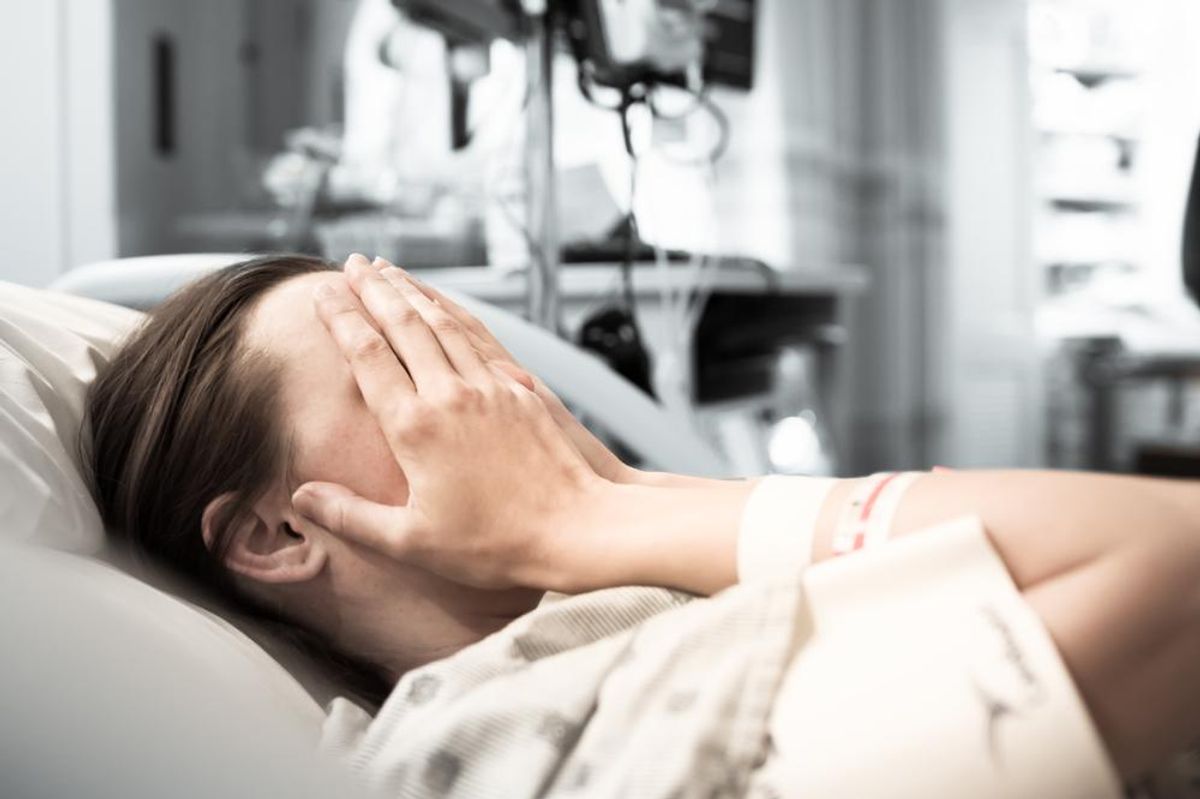 Emmy Amash has always been the friend that people would go to with questions about sex, birth control and women's health issues. It's what called her to work as a birth doula and go to nursing school.
But during rotations around Austin, she's noticed a shift in the trust between patients and healthcare providers, and it's been happening under Texas' Senate Bill 8, which bans abortion after six weeks of pregnancy.
"What I've seen working in the emergency room with women who are coming in experiencing complications after or during a miscarriage is a lot of what feels to me like mistrust and hesitancy to be sharing complete histories of what's going on," Amash said.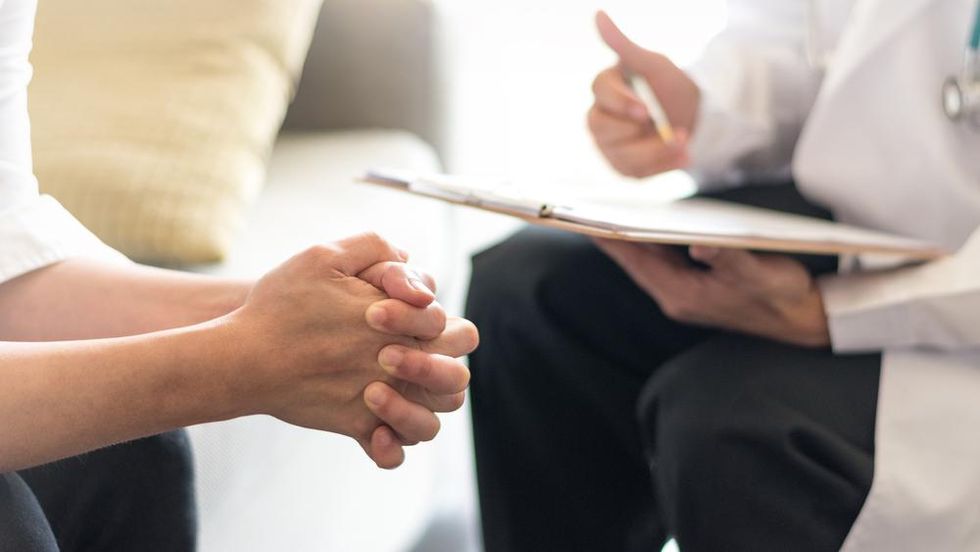 Over the last 10 months, SB 8 has had a chilling effect on healthcare workers and patients that's endangering people's lives, says a new study by the Texas Policy Evaluation Project in the New England Journal of Medicine. It also offers a glimpse at how the Supreme Court's decision to overturn Roe v. Wade—which is expected to outlaw or restrict abortion in almost half of the states—will make the risks to patients more common.
The study shared findings based on interviews with Texas clinicians and 20 people who had medically complex pregnancies and sought care under SB 8. The law—which bans abortion before many even know that they are pregnant—is aimed at those providing abortion care. But researchers say that, to the detriment of patients, it has an effect on other health care workers.
For example, a woman who took part in the study reported receiving a fetal diagnosis of trisomy 18, a rare condition lacking a cure that causes most babies to die before they are born. But the woman's physician didn't inform her about termination options.
"When you already have received news like that and can barely function, the thought of then having to do your own investigating to determine where to get this medical care and to arrange going out of state feels additionally overwhelming," the woman said.
On the health provider side, Amash understands the frustration and secrecy of patients, citing Lizelle Herrera's case as an example of the kind of situation patients may worry about running into.

Herrera, a 26-year-old in the Rio Grande Valley, was arrested on a murder charge in April for a self-induced abortion. She was held in jail for three days on a $500,000 bond until a local district attorney dropped the case.
But there could be more instances like Herrera's, and Amash talked about what it's been like to continue working amid added restrictions on abortion rights. It'll only continue given that Texas and a dozen other states have a trigger law making abortion illegal after the repeal of Roe v. Wade. In Texas; it'll go into effect within 30 days.
"I feel like I've been holding my breath," Amash said. She went on to describe "feeling powerless to this larger system that's making these choices that's so far removed from the actual lives of individuals."
But local officials are taking action in light of the high court's decision. Austin City Council will hold a special meeting the week of July 18 on a resolution aimed at decriminalizing abortion. Submitted by council member Jose "Chito" Vela, it would direct the police department to make criminal enforcement, arrest and investigation of abortions its lowest priority. But for Central Texans, it may only allow for a patchwork system in which only abortions within the city escape criminalization.
"That's nice, and also, it's just not enough," Amash said. "Not enough for how big Texas is for us to have one little area. There's a lot of people here that need care and aren't going to have access to it."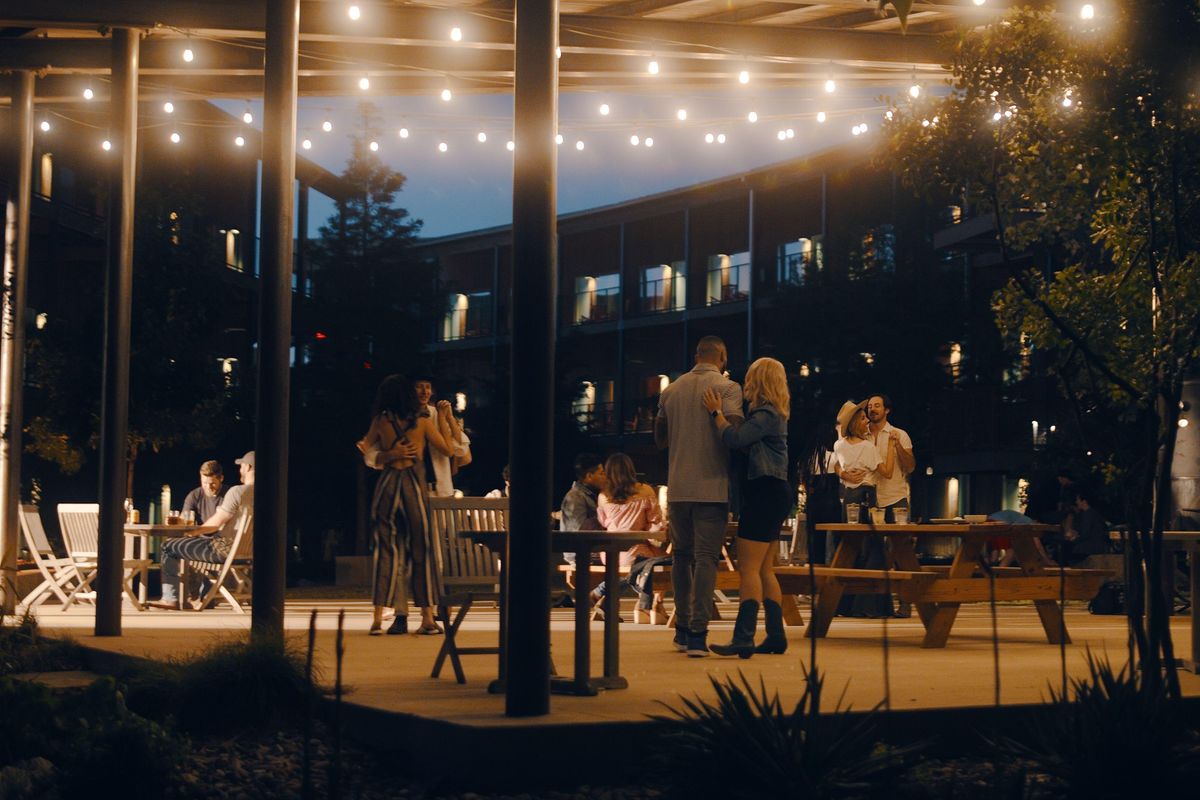 Live music and beer? Say no more. With a location in Austin, and others throughout Texas, the court hotels by the Valencia Hotel Group have a new offering for weekend stays: Live Music & Longnecks.
Enjoy live music all weekend long and check out the hotels' state-of-the-art amenities between sets. Make a splash in the pool, enjoy outdoor fire pits, or challenge your friends in a yard game while enjoying a weekend full of live music! Did we mention the package includes deluxe accommodations and a bucket of beer? Oh, and if you needed more convincing, this pet-friendly hotel means the whole family can join in on the fun.
The hotels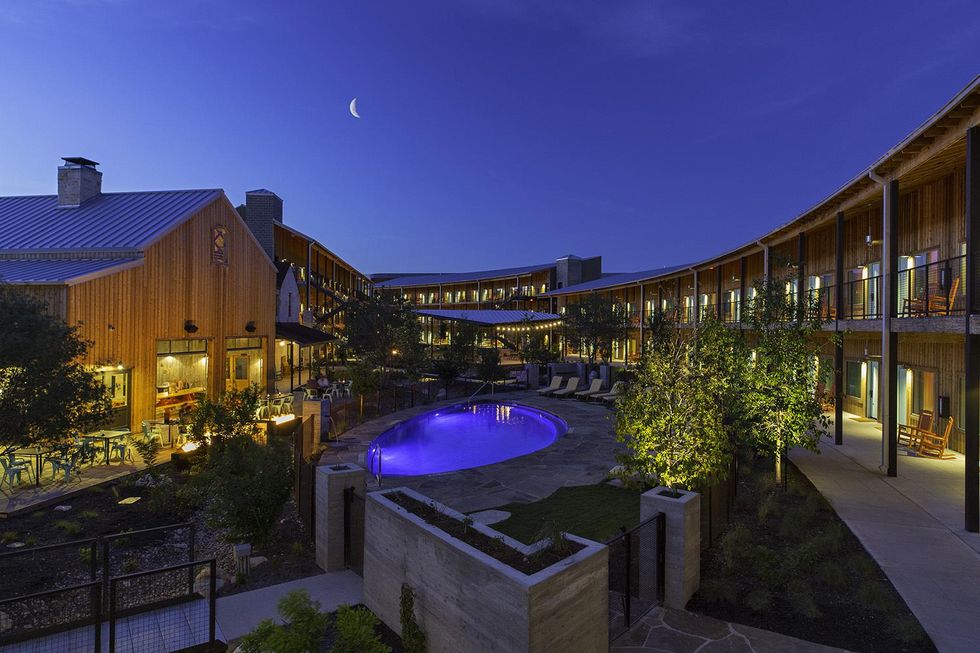 Explore any of the Court Hotels by Valencia Hotel Group for a memorable escape. Each property offers a unique experience remnant of yesteryear but with all of the modern amenities that make for a fun and comfortable stay. With acres of landscaped courtyards, relax and unwind in an outdoor environment perfect for doing everything or absolutely nothing at all. With locations in Austin, College Station, Irving, and Lubbock your urban retreat has never been so close.
The music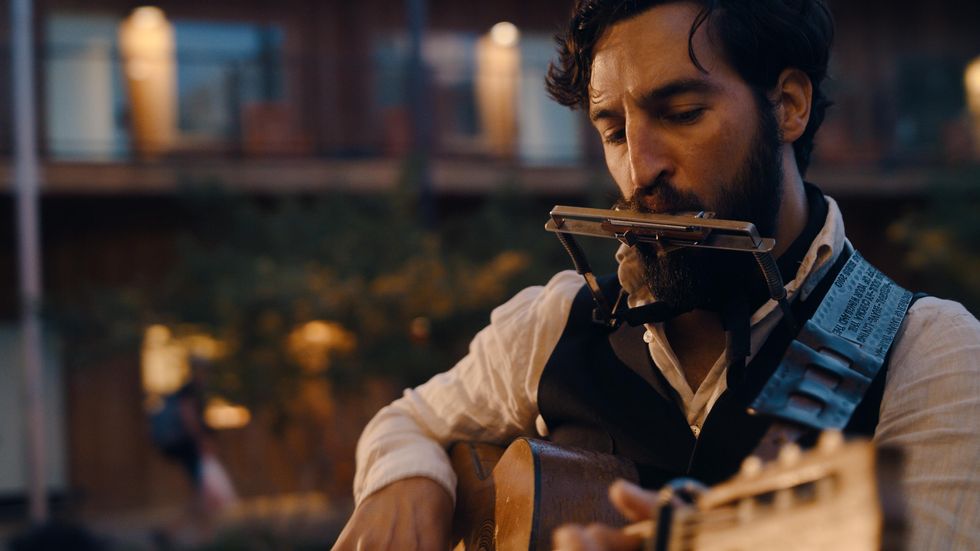 Locals and travelers alike are invited to enjoy the deep roots of Texas music all summer long with a robust lineup of live performances. From the banks of the San Antonio Riverwalk to Irving's manicured streets, Valencia's hotels are a place to gather and reconnect, offering uniquely Texan settings for the weekly performances.
"We're proud of the community we've fostered among Texas musicians and the many rising stars who perform at our properties," says Amy Trench, corporate director of brand marketing & PR for Valencia Hotel Group.
In Austin, you can catch good ol' fashioned Texas country by Drew Moreland and Clayton Gardner, bluegrass by Reagan Quinn, and much, much more.
With unique programming at each of Valencia's properties, there's something for everyone to enjoy all summer long.
The perks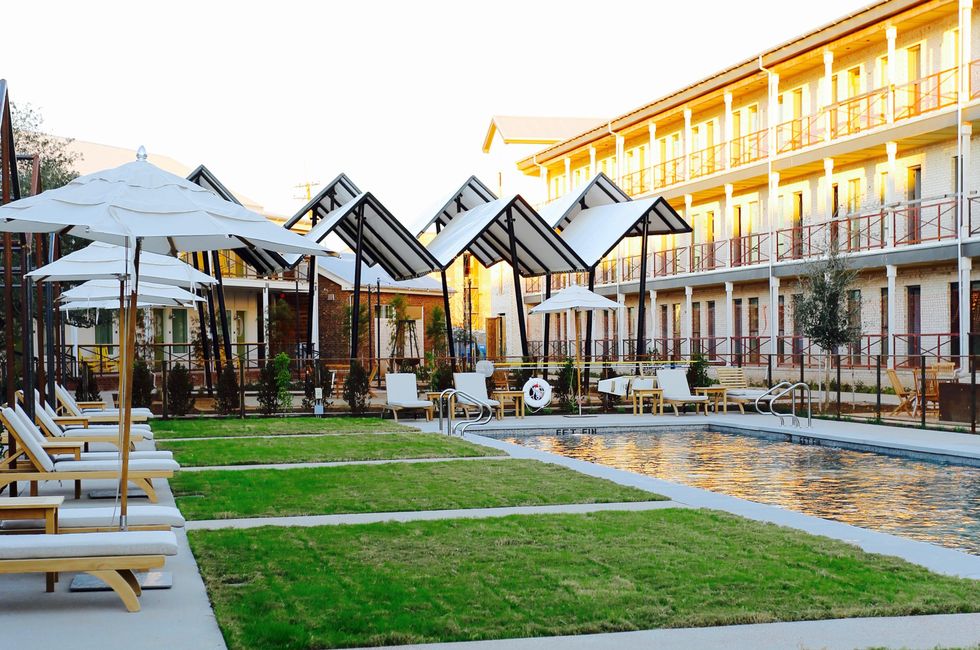 If you're a Valencia Hotel Group Rewards member, the perks are plentiful. Enjoy up to 10% off the Best Available Rate, and for a limited time, members can save up to 15% off a stay of 2 nights or more, for select stays in 2022.
But that's really just the beginning. At select locations, you can enjoy discounts on weeknight stays, a complimentary third night, or curated packages for a romantic getaway or a night of watching the Verde at Q2 Stadium. You'll also find special rates for AAA and AARP Members, educators, and front-line heroes including military, law enforcement, fire, and rescue workers.