Austonia AM
100% Austin news, info, and entertainment, straight to your inbox at 6 a.m. every morning.
In five minutes, you're fully informed and ready to start another great day in our city.
Get connected with our daily update
After a week off, Austin FC is looking to win their first-ever rematch as they play Sporting Kansas City for their last match of an eight-game road stretch.
After losing to Kansas City 2-1 in early May following a catastrophic red card call, Austin is looking for vengeance against the No. 2 team in the West.
---
Austin FC will be at Q2 Stadium for their home opener June 19, but sit tight: there's still one more watch party to go before the club comes home.
Here's where to watch the Austin vs. Kansas City match at 2 p.m. on Saturday, June 12th:
Austin Anthem takes on Dreamland, 2770 W Hwy 290
What does pickleball, mini-golf, soccer, a giant outdoor screen and over 90 self-pour taps have in common? This week's #AustinFC watch party!
Join us at @dreamlanddstx in Dripping Springs for a full-day of family-fun & to cheer on the #verde to 3-points.https://t.co/ZakDLq4s76 pic.twitter.com/nZo5zSE9dg

— Austin Anthem (@AustinAnthem) June 7, 2021
Austin Anthem, Austin FC's first supporters' group, is back at Dreamland in Dripping Springs to watch Austin take on their head coach's former club. Expect more than just soccer—the facility comes with over 90-self pour beer taps, pickleball and mini-golf facilities, and a stage perfect for watching the big game.
Los Verdes' watch party and after party, Hopsquad Brewing Co. 2307 Kramer Lane
@AustinFC watch party this Saturday! BYO chair, come hang and watch the game on our huge LED, and stick around for a killer after party. Let's see how loud @LosVerdesATX @AustinAnthem and @LaMurgaATX will make that stadium. pic.twitter.com/i1YnWS5Ac9

— Hopsquad Brewing Co. (@HopsquadBrewing) June 10, 2021
From noon till well past Austin FC's 2 p.m. match, head to Hopsquad Brewing for live music, local eats and signature beers. Four bands will hit the stage for an after party following the match. Bring your own lawn chair and find parking early.
Season ticket holders: Stadium Preview at Q2 Stadium, 1835-A Kramer Lane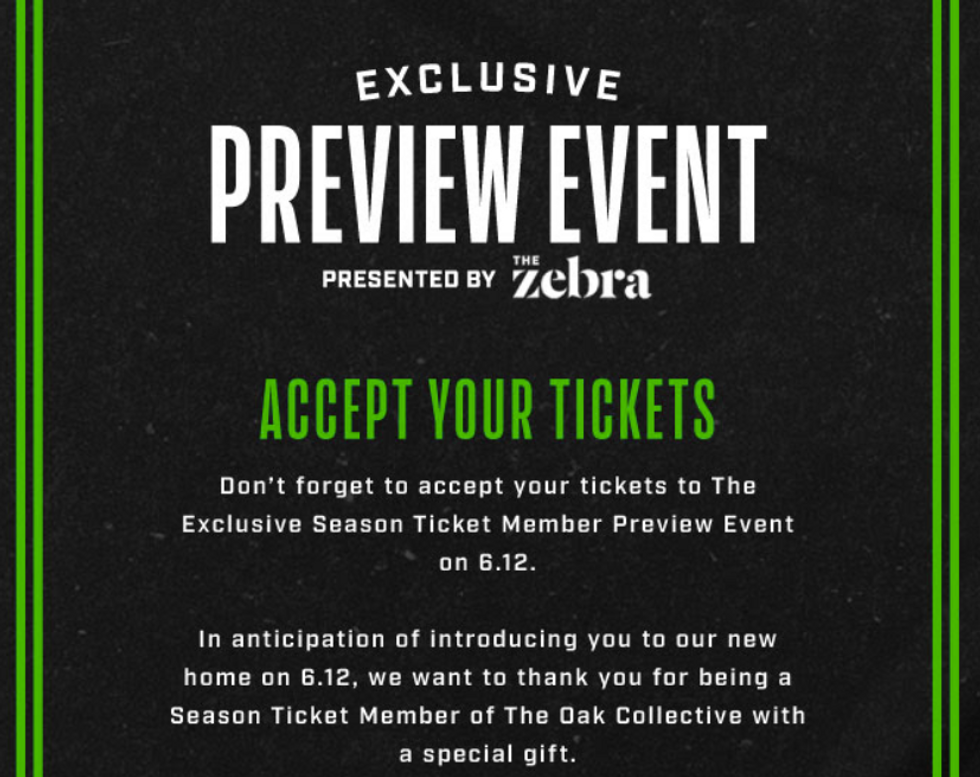 (Claire Partain)
Austin FC is presenting a gift for its season ticket holders just before the home opener. Members can attend an exclusive Stadium Premiere, complete with in-stadium food and drink, for Q2 Stadium's first watch party on Saturday starting at 1:30 p.m.
Pub Clubs
If none of these watch parties are quite the right fit for you, 31 bars will be streaming the match in the Austin metro as part of the Austin FC Pub Club.
In Austin
Austin Eastciders- Barton Springs, 1530 Barton Springs Rd.
Austin Eastciders- Collaboratory 979 Springdale Rd. Suite 130
B.D. Riley's Mueller, 1905 Aldrich St. Unit 130
The Bon Aire, 9070 Research Blvd
Bouldin Acres, 2027 S Lamar Blvd
Casa Chapala, 9041 Research Blvd Suite 100
The Cavalier, 2400 Webberville Rd Unit A
Cover 2,13701 N Highway 183
Cover 3 Anderson Lane, 2700 W Anderson Ln Unit 202
Happy Chicks, 214 E 6th St.
Haymaker, 2310 Manor Rd.
High Five- Anderson Ln, 2700 W Anderson Ln Unit 101
Local Post Pub, 7113 Burnet Rd
Pelons, 802 Red River St
Play on 6th, 620 W 6th St
Pluckers, various locations
Revelry On The Boulevard, 6215 N Lamar Blvd
Revelry- East 6th, 1410 E 6th St
Rusty Cannon Pub, 730 W Stassney Ln Unit 120
San Jac Saloon, 300 E 6th Street
Shiner's Saloon, 422 Congress Ave Unit D
Shooters Billiards 620, 11416 N FM 620
Taco Flats, mulitple locations
Twin Peaks, 701 E Stassney Ln
In the metro
Texas voters are split on whether Gov. Greg Abbott should run for a third term and whether Matthew McConaughey should run at all. But Democrats are clear: they want to see Beto O'Rourke on the ballot.
These are the findings of a Quinnipiac University poll of registered voters released this week.
Abbott and McConaughey received the highest favorability ratings of the elected officials, candidates and potential candidates, according to the Quinnipiac poll.
Abbott: 49%
McConaughey: 42%
O'Rourke: 34%
Former Texas GOP Chair Allen West: 25%
Former Texas senator and Republican challenger Don Huffines: 8%
Overall, 48% say Abbott does not deserve to be reelected to a third term compared to 46% who say he does. "A Trump favorite in a state that is turning less red in recent election cycles, Abbott has a decent but in no way overwhelming grasp on reelection," Quinnipiac University Polling Analyst Tim Malloy said in a press release.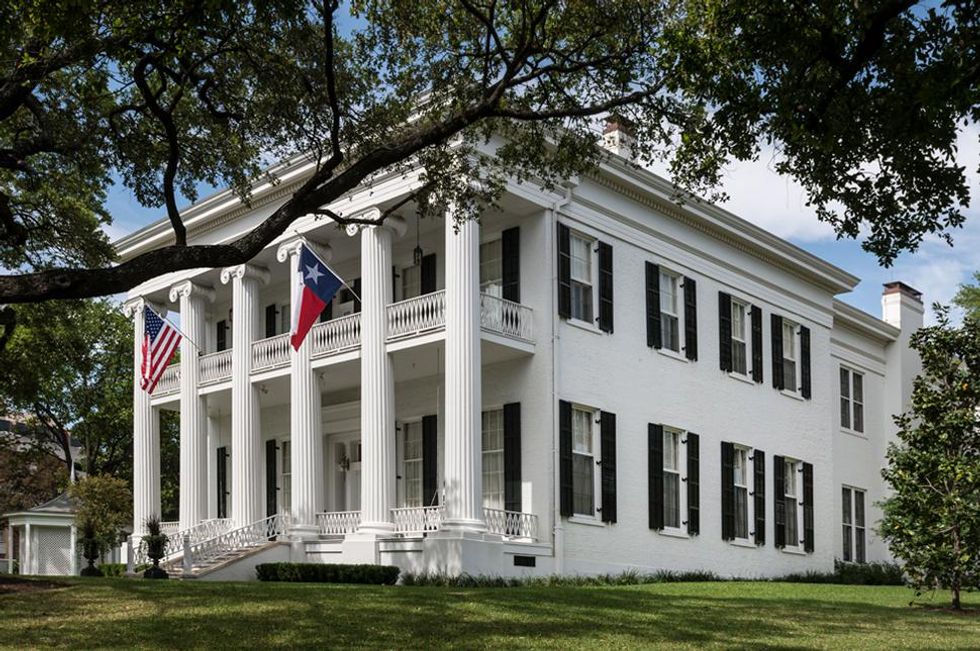 Abbott, McConaughey and Beto O'Rourke could vie for governor in 2022. (Office of the Texas Governor)
Voters are also divided on Matthew McConaughey, who is reportedly considering a gubernatorial run. Forty-one percent of voters say they would like to see him run, compared to 47% who say they wouldn't.

The poll found that Democrats and Independents favor the Oscar-winning Austinite, whose party affiliation is unclear. Forty-seven percent of Democrats would like to see him run, compared to 43% who wouldn't. Forty-four percent of Independents would, compared to 43% who wouldn't. Republicans, on the other hand, say 60%-29% they would not like to see him run.
Another possible candidate is former U.S. Representative and presidential hopeful Beto O'Rourke, who is also reportedly mulling a bid. Overall voters say 52%-41% they would not like to see him run for governor. But 77% of Democrats and 50% of Independents would, according to the poll.
"McConaughey and O'Rourke may still be on the fence, but their numbers suggest they have the attention of voters," Malloy said in the same release.
Austinites will soon be able to train like some of Hollywood's biggest stars as F45, a fitness franchise backed by major celebs, like Mark Wahlberg and David Beckham, is on its way to Austin.
F45 listed Austin as the location of its corporate headquarters in a June 21 federal filing—a big shift for the California company. The fitness franchise is preparing for its initial public offering, which will be as an Austin-based company.
F45 will be one of many California companies—Tesla, Oracle and Samsung—that have recently expanded in the Capital City. The company has several famous investors on its side—famed basketball player Earvin "Magic" Johnson and golfer Greg Norman in addition to Wahlberg and Beckham.
The fitness company is opening a 44,000-square-foot headquarters, located at Penn Field on 801 Barton Springs Road, with a lease running through 2029. F45 was one of the early adopters of Austin-based real estate-technology platform AnthemIQ, helping tenants find commercial real estate.
F45 focuses on one-on-one 45-minute workouts, which patrons watch on in-studio displays. With 2,247 franchise agreements spanning across 63 countries, F45 also has offices in Australia and England.
"We believe this flexibility will enable us to capitalize on our estimated long-term global opportunity of over 23,000 studios," the company said in its filing.
The greater Austin area already has 11 F45 locations, which take up 1,600 square feet of space each.
From Your Site Articles
Related Articles Around the Web
Texas Legislature staff members have taken to social media to raise awareness—and also just air their misfortunes—following the summer special session announcement and their own defunding.
In a game-seven-type move by Texas Democrats, the 87th Texas Legislative session was capped off by a last-minute walkout to avoid a final vote on a bill that would add restrictions to voting.
Needless to say, Gov. Greg Abbott—who cheerleaded the bill throughout the legislative session—was not thrilled.
Not up to date on your Texas Lege drama? Abbott was pointing to when former Texas State Senator Wendy Davis staged a dramatic hours-long filibuster over a 2013 abortion bill, which the public gallery aided. The "story" Abbott is referring to ended with him and other prominent conservatives sweeping the 2014 statewide election and the bill passing in a special session.
According to Abbott, the regular session centered around supporting "hardworking Texans and building a state that is safer, freer, healthier, and more prosperous."
However, the two items deemed at the top of Abbott's wish list for this session—election integrity and bail reform—did not reach his desk at the end of the session, both championed by Abbott to be "must-pass emergency items."
"It is deeply disappointing and concerning for Texans that neither reached my desk," Abbott said in a statement. "Ensuring the integrity of our elections and reforming a broken bail system remain emergencies in Texas, which is why these items, along with other priority items, will be added to the special session agenda."
Abbott said he expected lawmakers to work out their differences prior to the special session and continue to pass other emergency items and priority legislation.
So, everything is cool, right? No worries?
Wrong.
Hours before the no vote, as the clock ran out on the bill that he championed, Abbott tweeted that he would veto funding for the entire state legislative branch. The decision would impact not only Texas lawmakers but their staff and aides. "No pay for those who abandon their responsibilities," Abbott tweeted May 31.
With pay, health insurance and other support for staffers on the line, the threats became a reality on June 18 with an official veto of the funds from Abbott.
The veto effectively nixes all funding for the legislative branch.
"Texans don't run from a legislative fight and we don't walk away from an unfinished business," Abbott wrote in the veto. "Funding should not be provided for those who quit their job early, leaving their state with unfinished business and exposing taxpayers to higher costs for an additional legislative session."
However, questions have been brought up over the constitutionality of the veto itself. Section 24 of the Texas Constitution makes not paying members of the legislature illegal.
The special session is set to begin July 8. So, what does this mean for lawmakers, staffers and aides?
No pay, no insurance... and Twitter followers?
The staffers took their final stand on Twitter where they aired their grievances with the situation and asked for followers to increase their footprint.
Meet Jen Ramos, a staff member for Texas State Senator Judith Zaffarini—and also defunded by Abbott.
And she's not alone. Use the hashtag #txlege and you'll find other similar messages online, like Camille's and Hector's and more.
It's unclear whether Abbott and other prominent Republican lawmakers will come together with Democrats to overturn the veto and continue providing insurance and regular pay for lawmakers, staffers and aides.