Get connected with our daily update
photo by Connor Leech
Last weekend, after the city of Austin recommended social distancing, but before the shelter-in-place order was announced, Connor Leech brought home a new dog.
The 24-year-old IBM content strategist lives in the Cherrywood neighborhood with two roommates. Prior to the pandemic, he planned to adopt a dog. But after realizing he would be working from home for at least several weeks he decided to call Austin Pets Alive.
"If there was a right time, it would be now," Leech said.
---
In early March, Austin's shelters began preparing for the coronavirus to arrive in Austin—and the likelihood that volunteers and staff would be affected. APA, the Austin Animal Center and the Austin Humane Society began calling for foster placements on their social media pages in an effort to free up space at their facilities.

With fewer animals on site, staff could continue to accept critical cases—such as sick or injured animals—and absorb the work usually done by volunteers, most of whom are not considered essential workers. Having fewer animals also means that the shelters can operate with a leaner staff.
"We needed to get as many animals out in case we had staff that became ill and we didn't have enough staff [to care] for animals," AAC Director Don Bland said.
AAC's goal was to move half of its inventory into foster homes. As of this morning, there were 129 animals on site, with around 494 in foster homes.
For the time being AAC is not worried about running out of animal food or supplies and will be able to continue to observe the city's no-kill policy, which requires 95% of animals that enter the shelter not be euthanized.
"This is going to be something that we'll be able to maintain easily now that we've sent so many animals to foster," Bland said.
Although animal shelters are familiar with emergency situations—those in Austin took in thousands of animals during Hurricane Harvey—this pandemic is different.
"This will be a more sustained response," said Dr. Katie Luke, a veterinarian and chief operations officer of the Austin Humane Society. "We don't really know what the endpoint will be."
To this end, AAC is no longer accepting strays or surrendered animals and is instead only responding to top priority calls, such as those involving a bite or an animal that is sick or injured. The shelter recommends that people who find dogs outside try to return them to their owners, who likely live nearby. APA is hosting virtual meet-and-greets on Zoom and Google Hangouts to avoid unnecessary contact between staff and prospective foster owners. And AHS has inventoried its medical supplies to see what masks, gloves and gowns it may be able to donate to area hospitals and clinics treating those with coronavirus.
The latter is also preparing for the likelihood that some animals exposed to the coronavirus will need care. Although there is no evidence that dogs and cats can contract the disease, they may carry it in their ears and mouth. Shelters may need to keep animals isolated or take in the pets of people with the disease who cannot care for them while ill, Dr. Luke said.
Another concern for shelters is fundraising.
Citing a drop in donations and cancelled events, Austin Pets Alive created a Facebook fundraiser on March 21 with a goal of $25,000. As of this morning, it has raised $16,724.
The nonprofit usually runs two thrift stores that generate revenue for the shelter; both are closed because of the pandemic.
"We know that as people fall on hard times, animals will fall on hard times, too," APA's Executive Director Dr. Ellen Jefferson said in a Facebook video posted to the shelter's page on March 26.

In the private sector, animal-related businesses are also experiencing financial hardship—but a boom in adoptions could mean more customers once this pandemic is contained.
Tim Smith—owner of Southpaws Playschool, a dog day care in South Austin—said he is seeing 80% less business than usual, even as he has increased operating hours to 24 hours a day to accommodate the schedules of essential workers.
Some customers, however, continue to bring in their pets because they need more exercise after being cooped up at home all day or they want to support a local business. Smith is also hopeful that, once people return to work, they may bring their new pets to Southpaws.
"Anything that gets pets out of the shelter—whether they get into foster care on a temporary basis or take the next step and actually get adopted—that's a good thing," he said.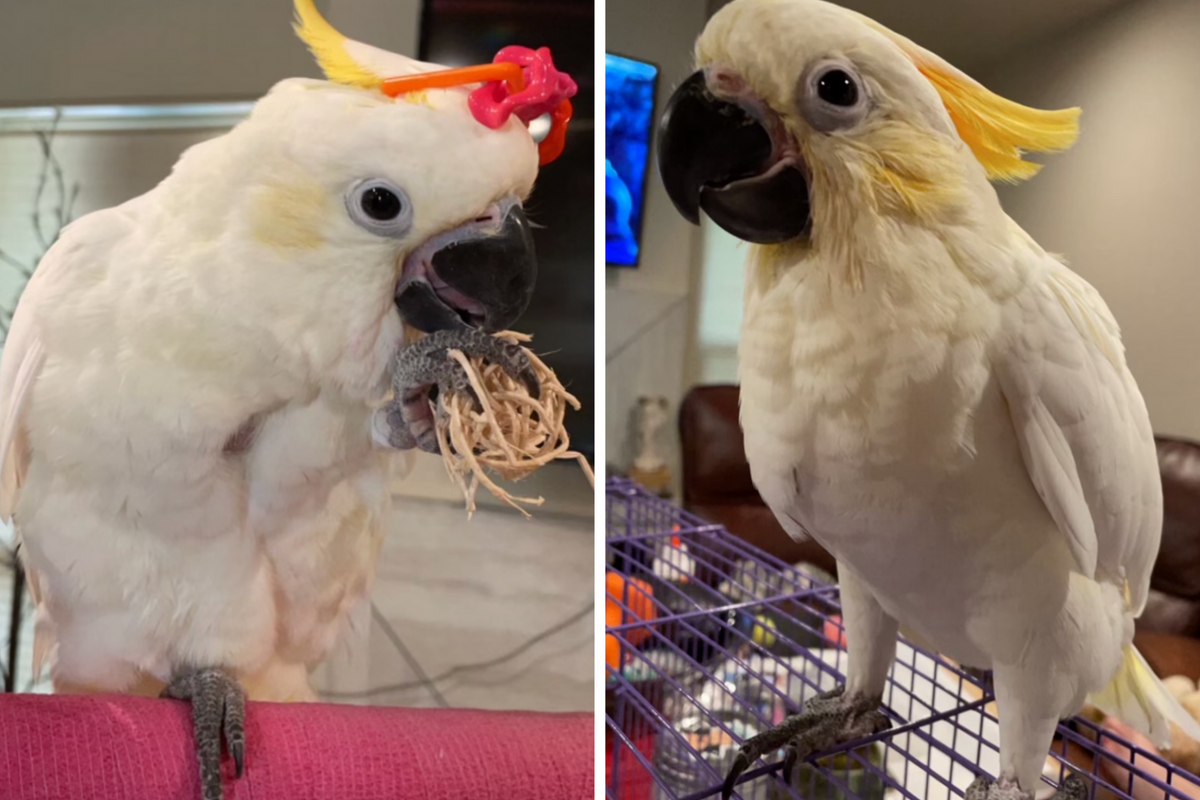 A big-money bird has been stolen from a northwest Austin pet store.
Kelsey Fernandez, the owner of a $6,000 sulphur and citron-crested cockatoo named Lemon Grab, said the emotional support animal was taken from the Gallery of Pets store, around closing time on Sunday.
"I've struggled with mental illness my entire life, and ever since I got him I've been doing so much better," Fernandez told Austonia.
The $6k cockatoo is young and will starve unless he is fed by hand, Fernandez said.
In a surveillance video, a man appears to have something under his shirt as he and two others exit the business around the same time the store believes that Lemon Grab was stolen.
Fernandez said a report has been filed with the Austin Police Department with an $1,000 reward for his return.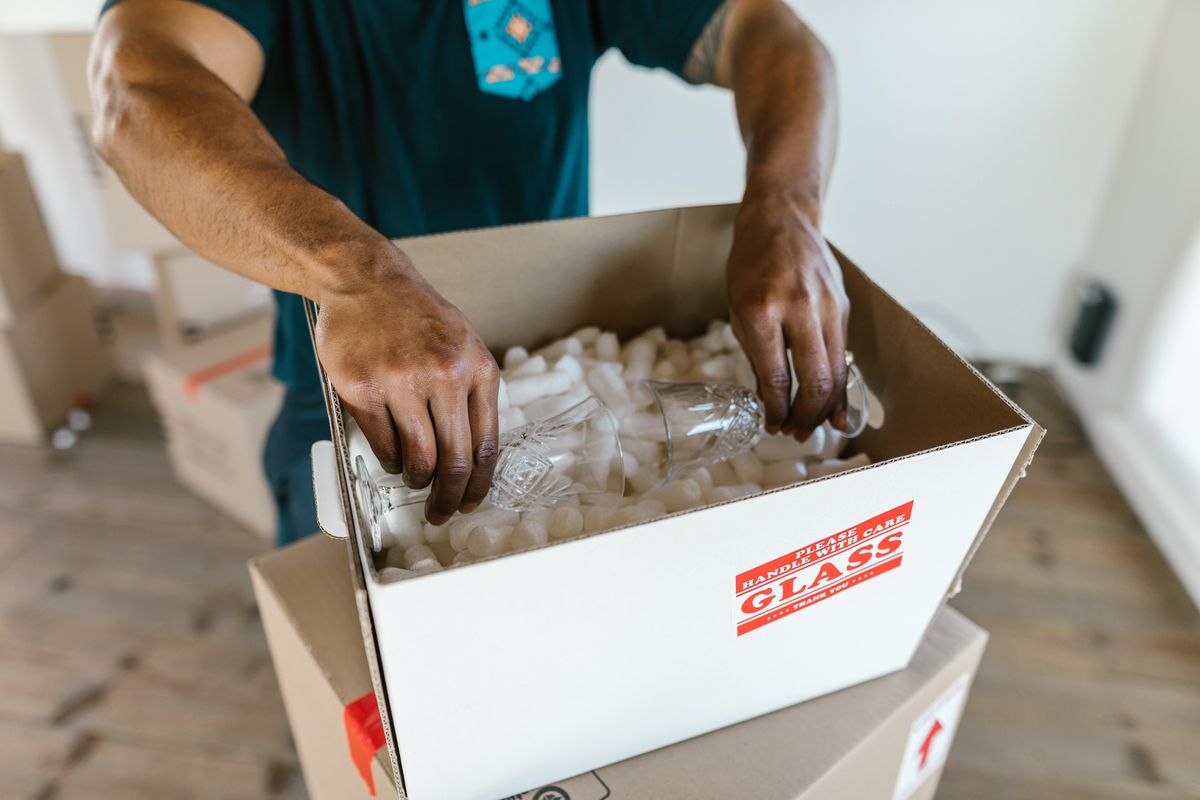 Introverts and personal space lovers may not want to make the move to Austin anytime soon: The Texas capital saw a bigger increase in one-bedroom rent prices than almost any other U.S. city in April, according to a Rent.com report.
Austin's one-bedroom rent has more than doubled—a 112% increase—from April 2021 to 2022, the report said. Only Oklahoma City saw a higher year-over-year increase with a 133% jump.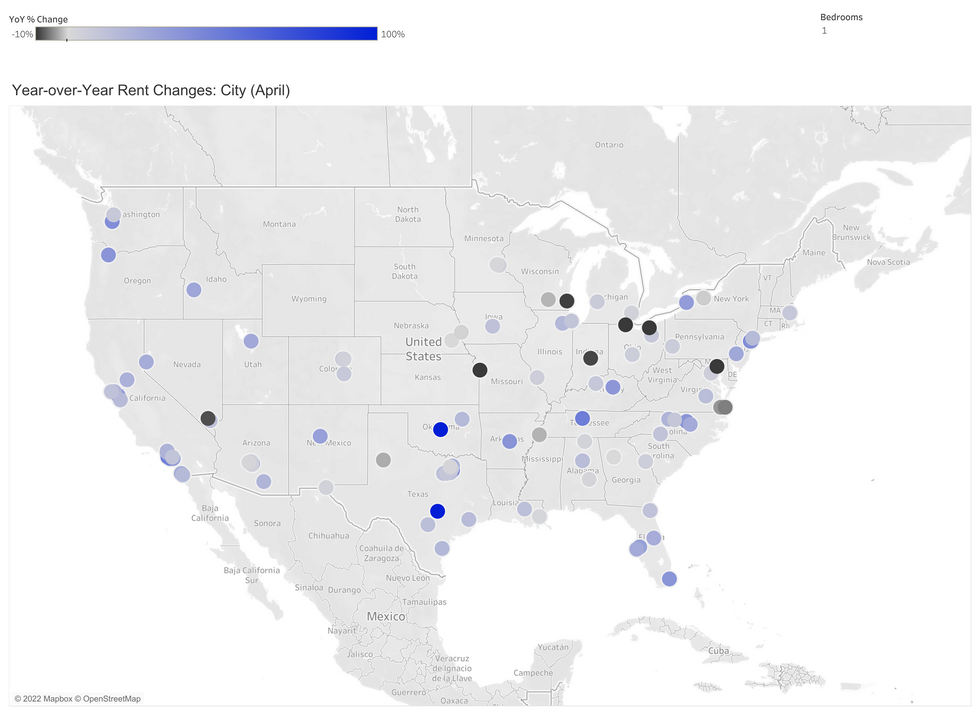 Austin also had the fourth-highest increase in two-bedroom rent, with a 50% increase in the past year. The city joined a nationwide trend where rents were up 8.3% year-over-year across the U.S, a trend exacerbated by a 6.2% increase in inflation in the same time period.
But "not everyone is experiencing inflation the same way," Redfin Deputy Chief Economist Taylor Marr said in the report, and a brunt of the load has gone to cities with more move-ins. While over 90% of state rental markets increased in the last year, that jump was seen most in Sun Belt states, including Texas, Arizona and Florida.
Even with breakneck increases in rent, however, Austin's rent prices still haven't cracked the top 10: the city's one-bedroom apartments are the 12th most expensive in the nation with an average price of $2,918. Meanwhile, its two-bedrooms fall behind Texas cities Frisco, Dallas and Plano and come out 34th on the list with a $2,302 average monthly rent.