Get connected with our daily update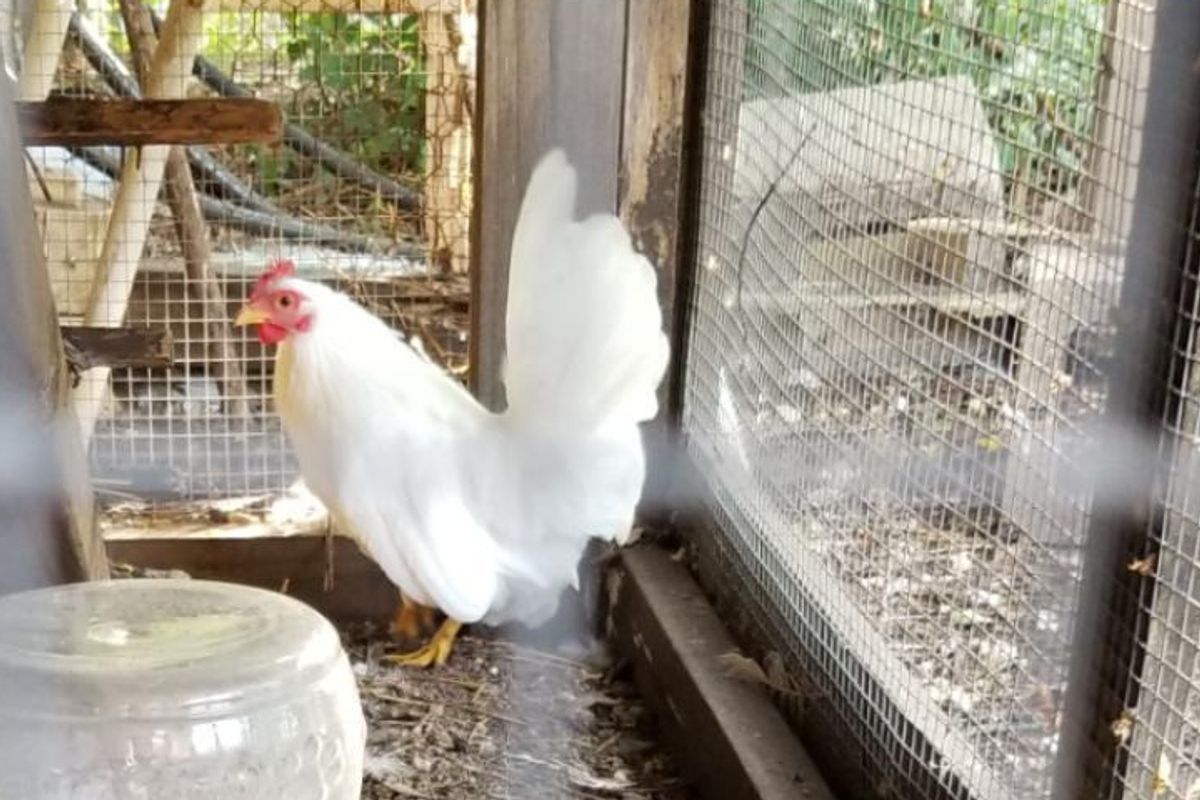 After 13 years of maintaining a brotherly feud, celebrity status and fighting for her spot as the coop's top dog (or chicken), Austin's oldest chicken, Esperanza, died over the weekend.
---
Esperanza's claim to fame came from the aid of her owners, Edward Gottschalk and Liath Appleton, who started investigating the elderly chicken's unique status after a 13 or 14-year-old chicken from Austin made an appearance on a late-night television show several years ago.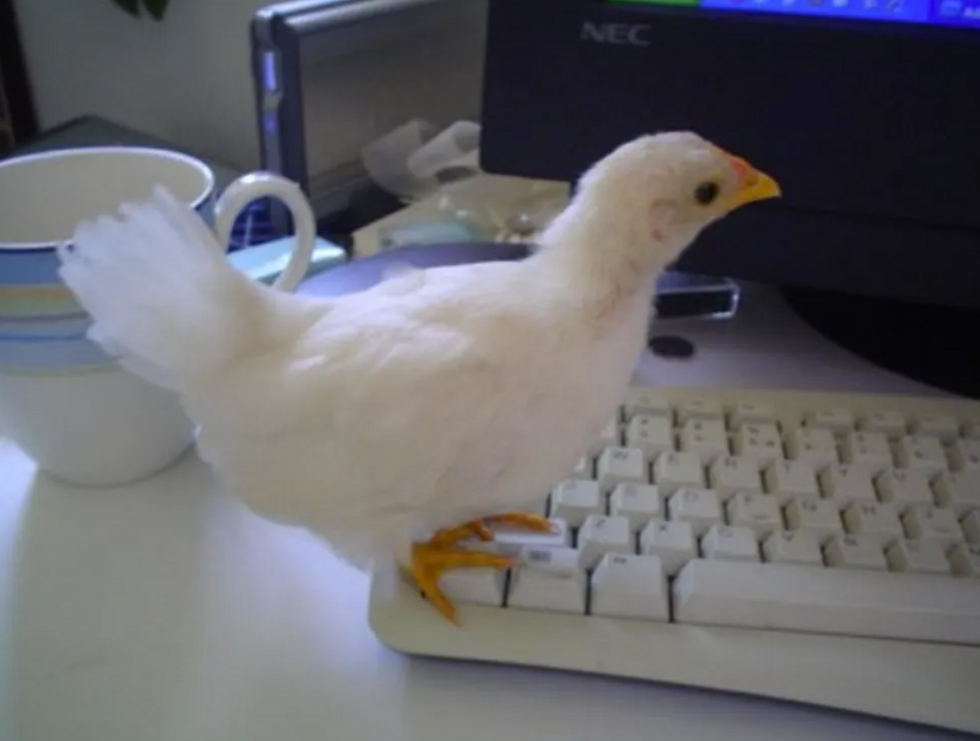 Esperanza as a chick. (Edward Gottschalk)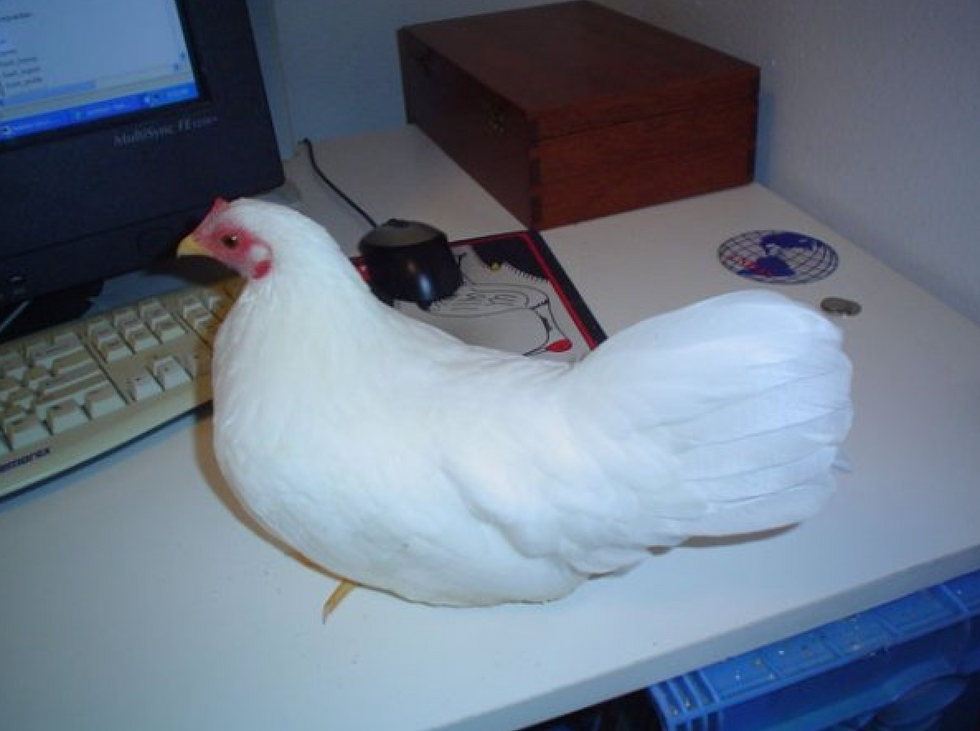 Esperanza as a grown chicken. (Edward Gottchalk)
At 13, Esperanza lived a full life that ended with her favorite meal, cantaloupe and mealworms, in Austin's Highland neighborhood. Her coop, which was fully enclosed to ward off predators, bordered the couple's bedroom window so she could be fed treats as needed, and she enjoyed bad weather days inside watching TV on Appleton's lap. Gottschalk said Esperanza passed peacefully in her sleep.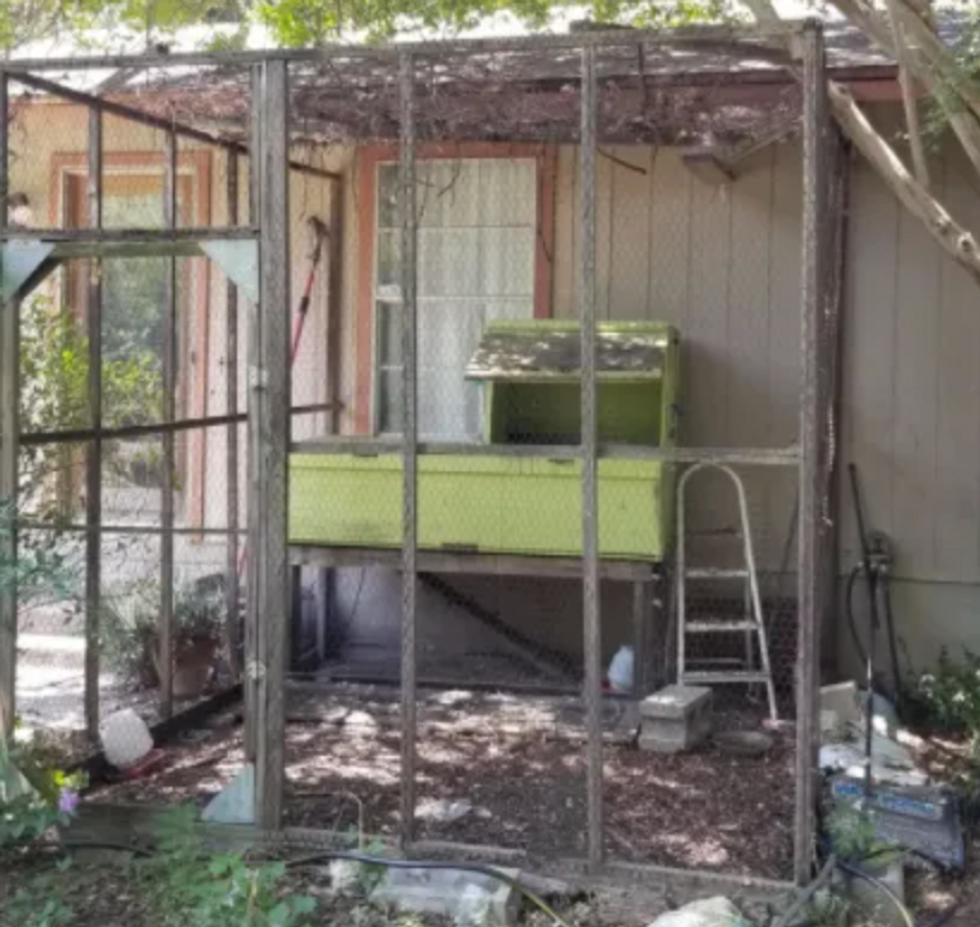 Esperanza's coop bordered the couple's window so that she could be fed treats as easily as possible. (Edward Gottschalk)
But her celebrity status didn't come without strife; according to Gottschalk, Esperanza was "not that nice" and had a cantankerous old-lady attitude. Gottschalk said she may have blood on her hands (or claws): some of her companion chickens have died naturally or flown away, but in cutthroat chicken tradition, Esperanza herself has likely killed a sick chicken or two herself in her rise to the top.
Even on her crankiest days, however, Esperanza had the unique power of bringing people together. In an in-family Hatfield vs. McCoy-esque dispute, Gottschalk and his brother, Mark, have been in stiff competition over their claims to fame: for Gottschalk, it's Esperanza, while Mark is a champion pumpkin grower.
But that feud appears to have laid to rest as Mark and many others paid their respects to Esperanza.
"They've been very supportive, actually everyone has," Gottschalk told Austonia.
As Austin's biggest celebrity, over 50 Redditors in the r/Austin subreddit paid their respects to Esperanza in Gottschalk's memorial post.
"I hope you are scratching up delicious grubs in that great coop in the sky," one Redditor wrote.
Esperanza is the daughter of Frita and Frederico. Though her relatives are no longer clucking, she will be remembered by her doting owners Gottschalk and Appleton and the rest of Austin, who will now have to resort to supporting other local celebrities like "that McCoughy guy or whatever his name is," according to one grieving Redditor.
"She lived a nice quiet life the past couple of years," Gottschalk said. "She's pretty sweet with age. It's been nice to have her."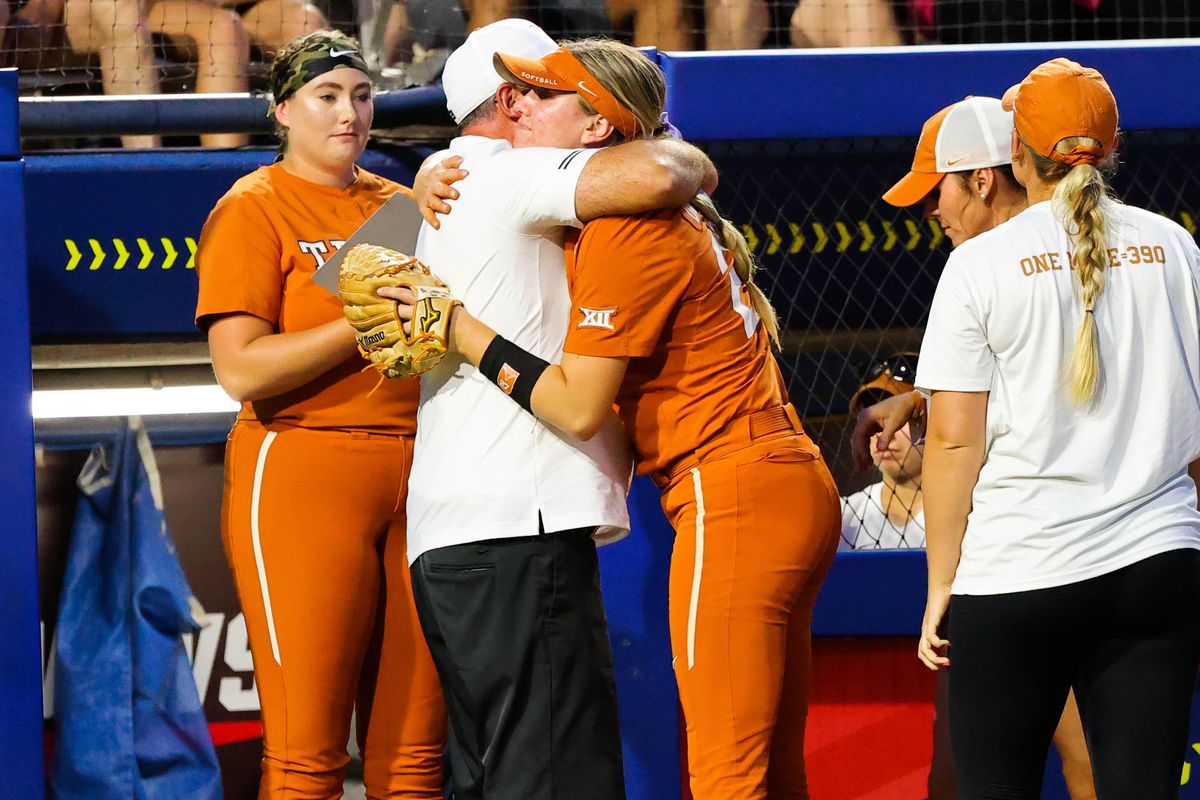 Texas' unlikely run to the Women's College World Series came to an end as Oklahoma softball took home its second straight softball title with a 10-5 win Thursday night.
The Longhorns were unseeded before pulling off an unprecedented run to the finals, where they lost 16-1 in a blowout for the first game of the best-of-three series Wednesday.
But Texas brought the bats in the second bout. Texas' standout pitcher Estelle Czech struck out Oklahoma's biggest hitter, Jocelyn Alo, to keep the Sooners scoreless in the first inning, and a series of RBIs put the Longhorns up with a 3-0 for three innings straight.
A couple of hits and a Longhorn throwing error put the two teams neck-and-neck by the end of the fourth inning. The Sooners' signature dominance was delayed to the fifth inning, when Oklahoma catcher Kenzie Hansen popped her first homer of the year to help the team to a 6-2 lead.
Once Oklahoma had grip on the game, they kept the Longhorn offense to quick innings while earning four more points on another home run from Grace Lyons.
With two outs in the final inning, the Longhorns put up their final fight. Texas freshman Mia Scott ripped one past the Sooners' outfield, ricocheting off the top of the wall and back into the field. The home run gave Texas a 10-5 finish as they ended their underdog fight to the final in Oklahoma City.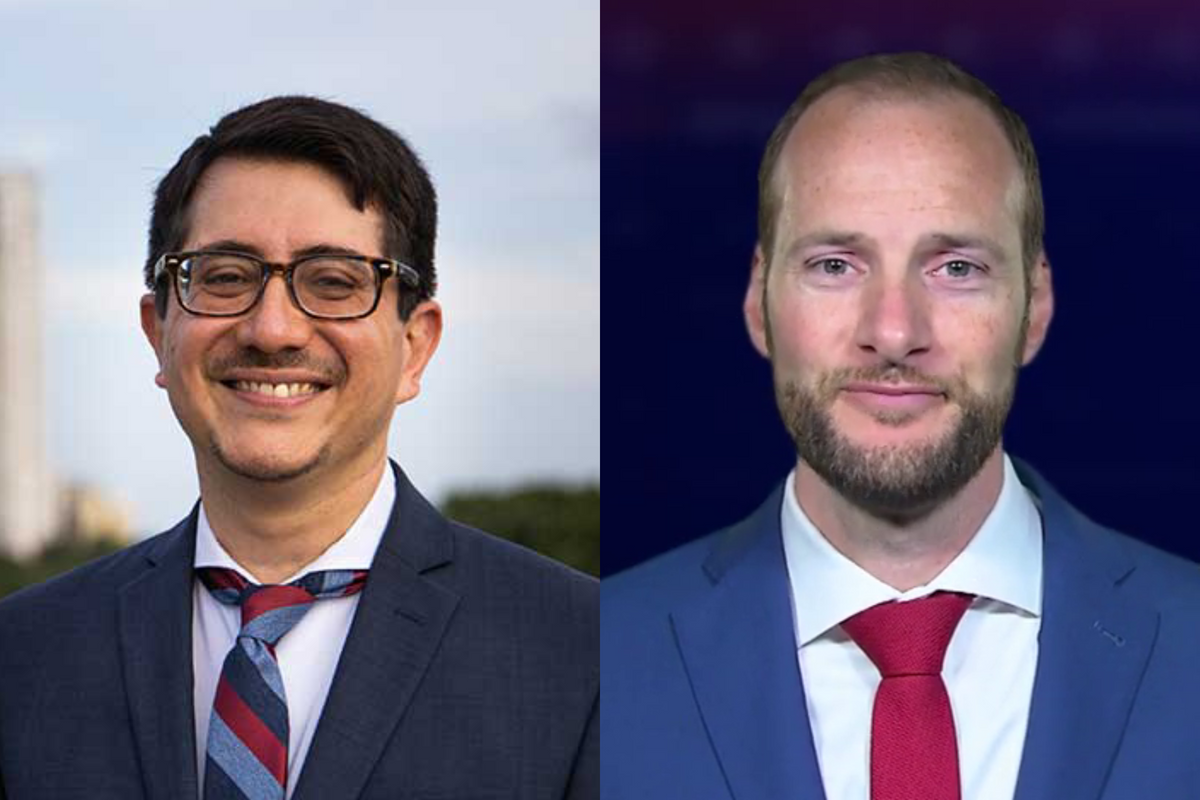 Chesa Boudin and José Garza share the rare handle of "progressive prosecutor"—Boudin in San Francisco and Garza in Austin.
Former public defender Boudin was voted out by nearly 60% of voters on Tuesday, after being elected by a slim margin in 2019 with a platform of police reform, criminal justice reform and addressing racial inequality. His opponents argue his policies threaten public safety.
As Travis County District Attorney Garza remains in office, halfway through his four-year term, he is so far silent on Boudin's landslide defeat. Repeated calls to the D.A. by Austonia for his comment were not returned as of publication.
Boudin's stances closely reflect fellow progressive Garza's platform
Garza and Boudin have a similar track record: Both have received endorsements from progressive Sen. Bernie Sanders, D-VT; serve progressive cities; believe in holding law enforcement accountable and have been criticized for not being tough enough on criminals.
During his tenure, Boudin eliminated cash bail, reduced the prison population and brought nine criminal conduct cases against officers for misconduct.
Likewise, Garza obtained indictments of five Austin police officers, two sheriff's deputies, an assistant county attorney and a sheriff on charges including tampering with evidence and murder. Distrust between Garza and Austin police is at a high level.
But there are key differences
San Francisco is facing three major types of crime: Murders, burglaries and motor vehicle thefts have increased significantly since 2019. While a report by KXAN last October showed Austin shared a "sizable jump" in homicides in the past 18-24 months, the homicide rate remains at 7.69 per 100,000, which is lower than both Dallas and San Antonio.
San Francisco's housing crisis doesn't seem to be improving and neither does public perception of the expanding homeless population, but since Austin reinstated the camping ban in May 2021, the housing crisis has leveled off locally.
Plus, while Boudin narrowly scooted by in his election, Garza topped opponent Margaret Moore by 3%, followed by 68% in the runoffs and
70% of the votes
in the general election in 2020.
What the opposition is saying
The Austin Police Association took notice of the San Francisco election, and the similarities that Boudin and Garza have shared. APA president Ken Casaday told Austonia the results were not surprising to him.
"San Francisco citizens became tired of the lack of prosecution of cases," Casaday said. "The APA plans on allowing the citizens of Austin to make the decision on how to handle our D.A. After all, he was voted in by the citizens just like D.A. Boudin was two years ago."
Casaday continued, "D.A. Garza is no different than Mr. Boudin. They were funded by the same people to do what they've done. In fact, Mr. Garza has never prosecuted a case in his life which makes it tough to understand the complexities of prosecuting cases."
Austonia reached out to the office of congressional candidate Greg Casar and Judge Andy Brown, as well as organizations that have endorsed Garza, including Austin DSA, Black Austin Democrats and the Austin Justice Coalition but was not able to hear back for comment at the time of publication.