Get connected with our daily update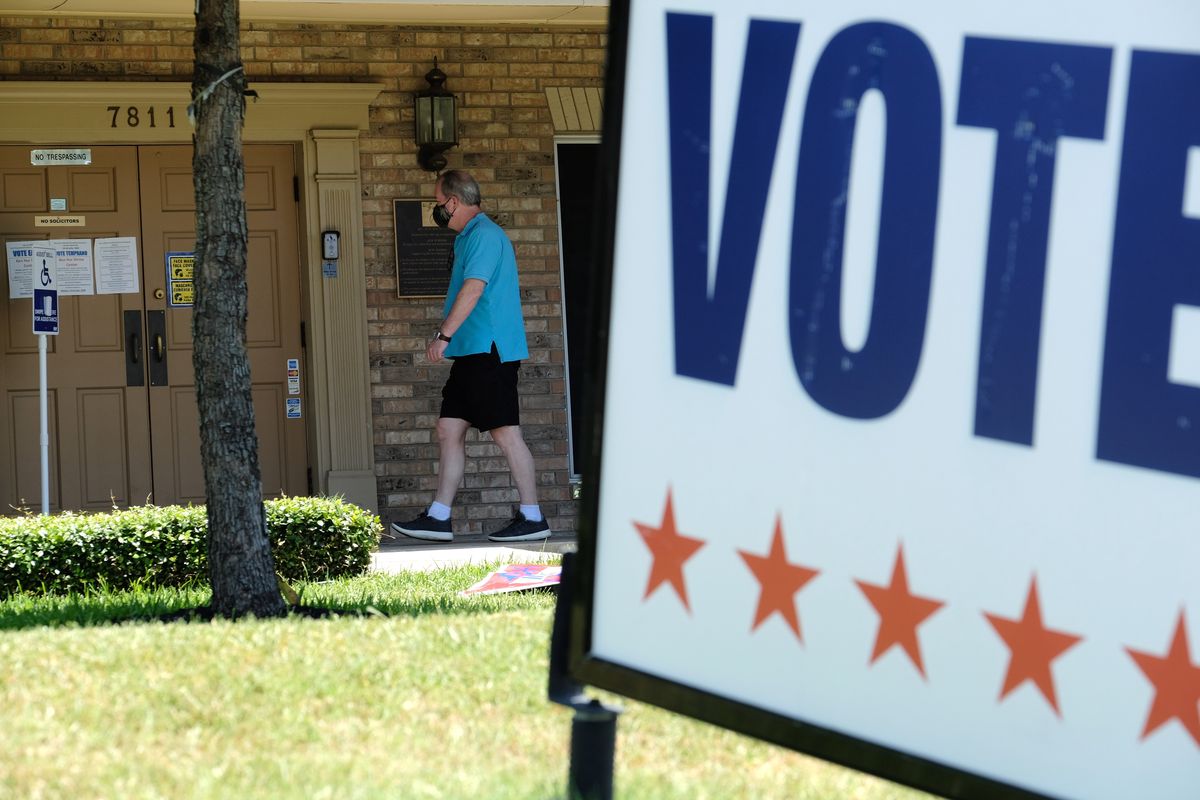 (Charlie Harper III)
This article has been updated to include information about Texas Gov. Greg Abbott's proclamation limiting counties to one mail-in ballot drop-off location.

The upcoming Nov. 3 election is set to be a historic one—in Austin and around the country.
The Travis County Clerk's office expects as many as 100,000 voters will apply for a mail-in ballot by the Oct. 23 deadline, and it has already received nearly double the number of applications it did for the 2016 general election.
"It is most definitely COVID," County Clerk Dana DeBeauvoir told Austonia earlier this month. "People are afraid to come inside."
Ahead of Election Day, we've rounded up key dates to remember, a guide to voting by mail and some background on the major races at the local, state and federal levels.
---
Mark your calendars 
How to apply for a mail-in ballot
In Texas, only certain voters are eligible to vote by mail. They include: people who are 65 years or older; out of the country during the entire election period; sick or disabled; in jail.
Eligible voters must apply for a mail-in ballot by Friday, Oct. 23. The application form, which can be found here, must be mailed to the following address and received by that date.
Dana DeBeauvoir
Travis County Clerk - Elections Division
P.O. Box 149325
Austin, TX 78714
Given the turmoil at the U.S. Postal Service, DeBeauvoir recommends eligible voters who wish to vote by mail submit their applications as soon as they can.
Once you receive your mail-in ballot, fill it out per the instructions and return it. It must be postmarked by or on Election Day and received the following business day.
Voters who wish to hand-deliver their mail-in ballot can do so. Travis County initially had identified four drive-thru locations where voters could drop off their ballots, starting on Thursday, Oct. 1. However, Texas Gov. Greg Abbott issued a proclamation "enhancing ballot security protocols" requiring Texas counties to designate a single office location for ballot drop-off, effective Friday, Oct. 2.
U.S. House Rep. Lloyd Doggett, D-Austin, called the proclamation an "outrageous act of voter suppression" in a tweet.
Once the Travis County Clerk has identified the sole drop-off location, this article will be updated to provide the details.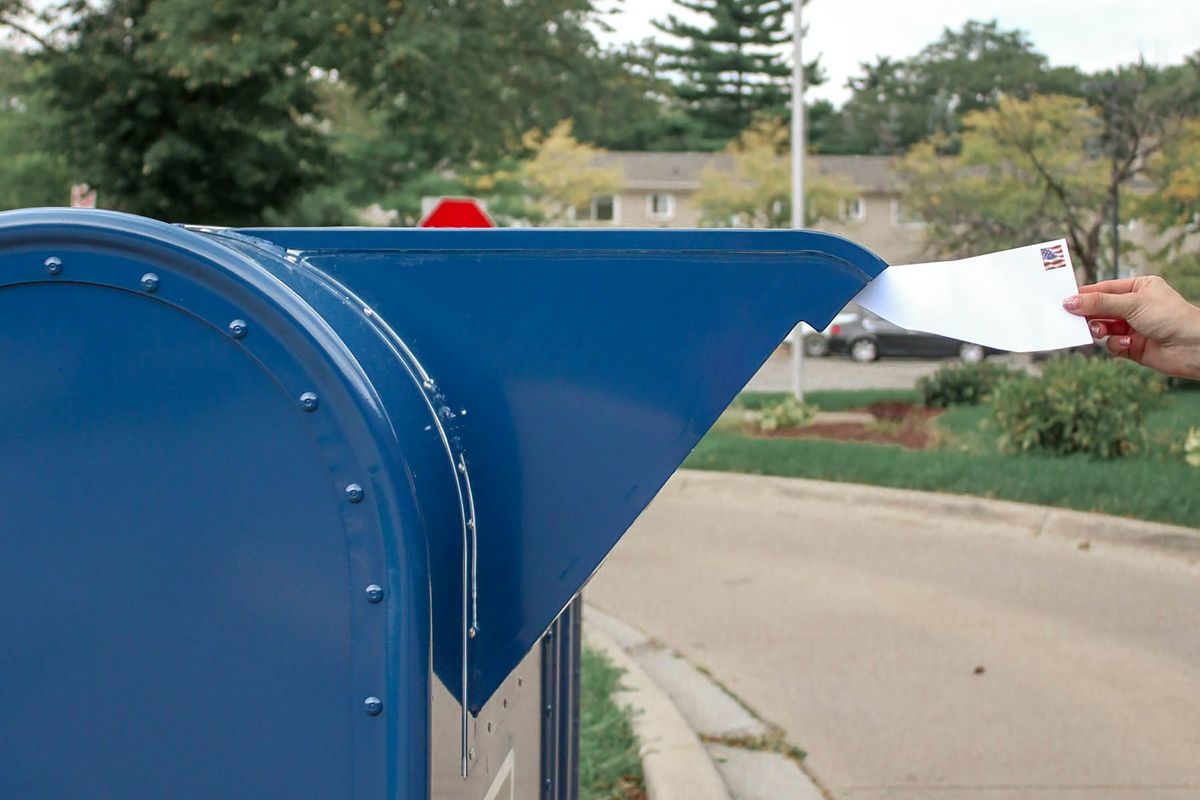 The last day to apply for a mail-in ballot in Texas is Fri., Oct. 23. Unlike most states, Texas only allows voters who meet certain eligibility requirements to vote by mail.
(Pexels)
Races to watch 
President
President Donald Trump faces off against Democratic candidate Joe Biden. The last time a Democratic candidate won in Texas was in 1976, when Jimmy Carter was on the ballot.
According to a poll tracker compiled by the Texas Politics Project at the University of Texas at Austin, Trump is favored to win Texas in three of four polls conducted this month. The fourth poll predicts a tie.
U.S. Senate
Three-term incumbent Sen. John Cornyn is seeking his fourth term against combat veteran and self-described "badass" MJ Hegar. Cornyn has vastly outraised Hegar, but Democrats are hopeful that their candidate can win.
U.S. House
Travis County is spliced into five congressional districts, three of which the Texas Tribune has identified as "races to watch" this November.
U.S. House District 10 incumbent Rep. Michael McCaul, R-Austin, faces Democratic candidate Mike Siegel. U.S. House District 21 incumbent Rep. Chip Roy, R-Austin, faces Democrat, and former gubernatorial candidate, Wendy Davis. And U.S. House District 25 incumbent Rep. Roger WIlliams, R-Austin, faces Democratic candidate Julie Oliver.
Texas Senate
Travis County is represented by four members of the state Senate, two of whom are up for reelection this November.
District 21 State Sen. Judith Zaffrini, D-Laredo, will face Republican candidate Frank Pomeroy, and District 24 State Sen. Dawn Buckingham, R-Lakeway, will face Democratic candidate Clayton Tucker.
Texas House
Travis County is represented by five members of the state House. One of those members, District 47 incumbent Rep. Vikki Goodwin, D-Austin, faces Republican challenger Justin Berry, in a race that the Tribune calls a "GOP target."
Travis County Commissioners Court
Three of the five seats that make up the Travis County Commissioners Court are up this November.
Democrat Andy Brown and Republican Michael Lovins will compete for the position of county judge in a special election after Sarah Eckhardt resigned less than two years into her second term to run for state senator. Both candidates were selected by their respective political parties rather than local voters.
The county judge serves as chief executive of the county and oversees the Commissioners Court. The office functions similarly to that of a city's mayor.
Precinct 1 Commissioner Jeffrey Travillion, a Democrat, will run against Republican candidate Solomon Arcoven.
Precinct 3 Commissioner Gerald Daugherty, the sole Republican on the court, is not running for reelection. Democrat Ann Howard will face off against Republican Becky Bray for his seat.
Austin City Council
Half of City Council's 10 seats are up for election this November. Twenty candidates have thrown their hats in the ring.
Council seats are nonpartisan, although all current members are affiliated with the Democratic party. You can find out which district you live in here.
District 2 Council Member Delia Garza will vacate her seat to serve as Travis County attorney. Four candidates—David Chincanchan, Vanessa Fuentes, Casey Ramos and Alex Strenger—are running to replace her. You can read more about them here.
District 4 Council Member Greg Casar faces two competitors, Louis C. Herrin III and Ramesses II Setepenre. You can read more about the candidates here.
District 6 Council Member Jimmy Flannigan is running for reelection against Deedra Harrison, Mackenzie Kelly and Dr. Jennifer Musthaler. You can read more about them here.
District 7 Council Member Leslie Pool faces one opponent, Morgan Witt. You can read more about the race here.
The most crowded race is in District 10, where incumbent Alison Alter faces six other candidates: Ben Easton, Belinda Greene, Pooja Sethi, Robert Thomas, Noel Tristan and Jennifer Virden. You can read more about the field here.
Elected members will be tasked with rewriting the city's land use code, considering further cuts to the Austin Police Department's budget and, if voters approve Proposition A, implementing the $7.1 billion Project Connect transit plan.
Propositions
There are two local mobility propositions on the November ballot.
Proposition A gives voters the chance to approve a permanent 8.75-cent increase to the city's property tax rate to pay for and maintain Project Connect, a proposed $7.1 billion, 15-year overhaul of Austin's transit system.
Proposition B allows voters to opt into a $460 million active mobility bond, with funding going toward sidewalks, urban trails, bikeways and Vision Zero, a campaign to eliminate traffic fatalities and serious injuries.
You can read more about these propositions—including their ballot language, who supports and opposes the measures and the tax impact—here.
Want to continue staying informed with all things Austin? Start every day with a quick look at what's happening in Austin. Sign up for Austonia.com's free daily morning email.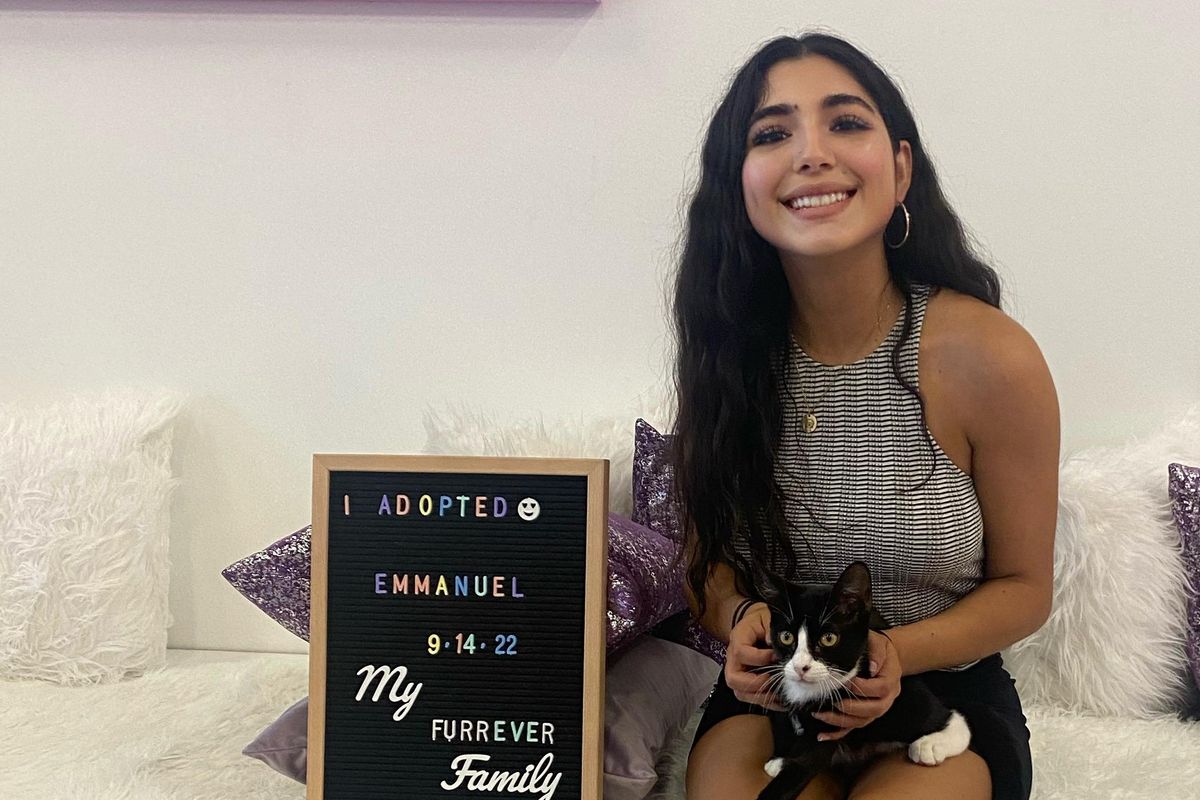 Purr-fecto Cat Lounge
Timmy and Tommy are ready to play.
As the 2-month-old white-and-tabby brothers swat feather wands, chase toys and generally hold court inside Purr-fecto Cat Lounge, a half-dozen potential adoptive parents look on lovingly, trying to get their attention.
"This is kind of like the speed dating of cats," said Lupita Foster, owner of Purr-fecto Cat Lounge. "I intentionally didn't put in any tables. That's why we call it a lounge instead of a cat café because we have these lounge areas where you can sit and relax and cuddle."
Foster, who has owned a cleaning company, Enviromaids, for 18 years, was inspired to open Purr-fecto Cat Lounge after adopting her own cat, Romeo, from a local shelter.
"When you want to adopt a cat, you have to spend a lot of time with them to get their personality," Foster said. "I wanted to do something to help the community and something that makes me feel good, that warms my heart. A business with a purpose. This was a perfect idea."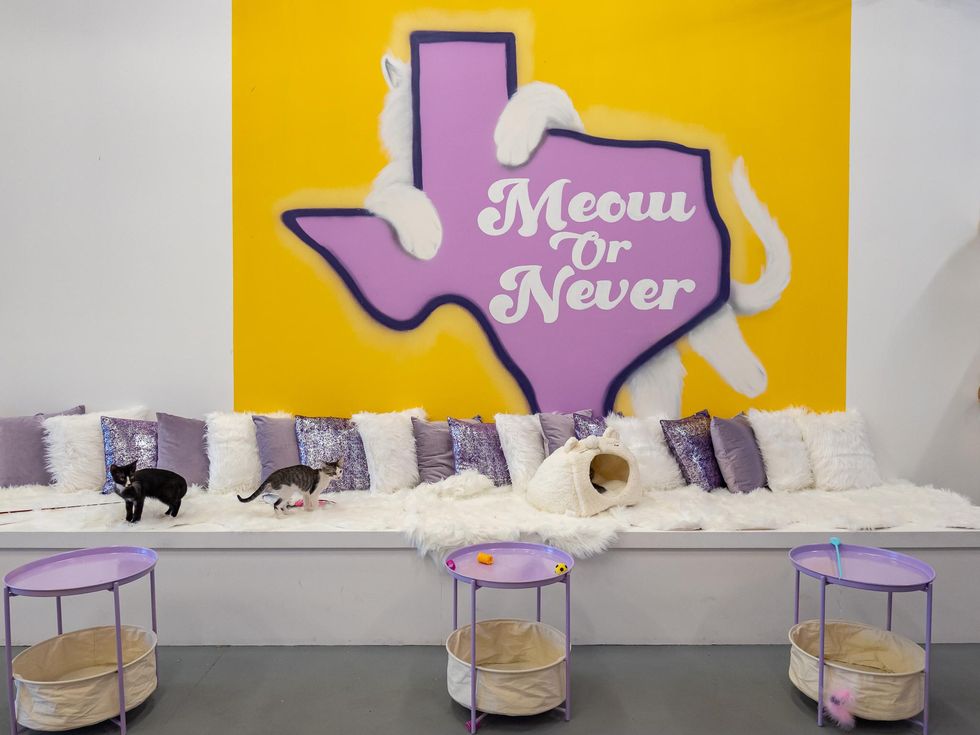 Actually, a purr-fect idea.
Inspired in part by a cat lounge she visited in Los Angeles, Foster began laying the groundwork for the business in late 2021 and officially opened the doors of Purr-fecto Cat Lounge, located at 2300 S. Lamar Blvd., in July 2022. Since then, she's worked with rescue organizations such as Fuzzy Texan Animal Rescue and Sunshine Fund Cat Rescue to facilitate nearly 100 cat adoptions.
At any given time, there are 10-15 cats living in the space, which features an ideal blend of calm, cool corners and adorably Instagrammable backdrops with phrases such as "I want to spend all my 9 lives with you."
Lina Martinez, 32, learned about Purr-fecto Cat Lounge from a friend's Instagram post and made an appointment to visit two days later.
"My first impression was, 'AWW!'" Martinez said. "The kittens were to die for. I felt happy and at peace – just what I needed."
Visitors to the cat lounge pay $15 for a 30-minute CATXperience session or $30 for a 70-minute session that is spent getting to know the personalities of each cat. Foster said the first thing she typically sees from visitors to the lounge is a smile.
"Everybody that enters the door is smiling," she said. "And we've seen people who have cried because they can't have kids and they decide to go and adopt a cat instead."
Foster said she loves bringing in cats who might not have a chance to be adopted at traditional shelters. She told the story of one cat named Izzy, who was partially blind, who was adopted by a family that had a deaf cat at home.
"Izzy was not going to get adopted anywhere else, but she's extremely beautiful," she said. "If she was in a cage in a rescue and you tell people she's blind, she was probably going to be overlooked. But visiting our space, she doesn't seem like she's blind. She knows her way around. She moves around perfectly."
Although Martinez, who had been casually looking for a pet to adopt since moving to Austin nearly four years ago, was interested in a cat named Ruby that she had seen on Purr-fecto's social media, at the lounge she instead found herself drawn to 5-month-old mixed breed Tuxedo cat.
"I thought he was a star," she said. "He worked the room and introduced himself to everyone. When I laid down to pet Ruby, he ran from the other side of the room and cuddled with me. It was game over. He got me."
And she, of course, got him, complete with a commemorative photo that read "My Furrever Family" the day she took him home. Although his original name was Emmanuel, she renamed him Sullivan after her favorite DJ.
"Purr-fecto is special because of the amount of effort and love they put into taking care of the cats," Martinez said, "and finding them good homes and making possible adopters feel at home."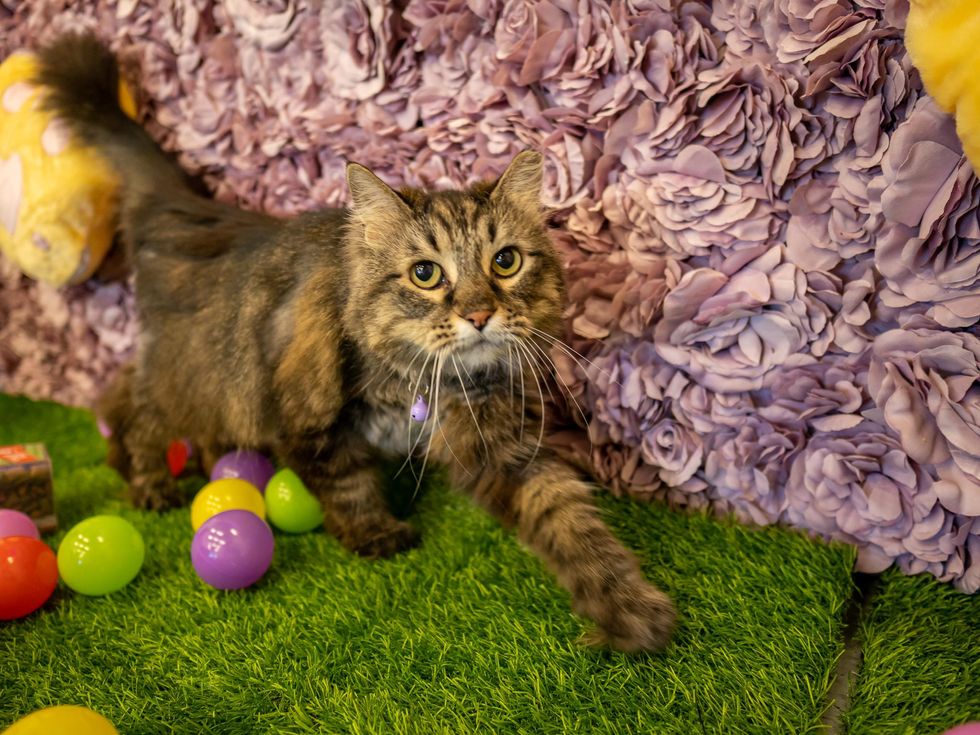 Foster, who spent a recent Thursday hosting a group of teenagers in foster care at the lounge, several of whom expressed interest in working there, said the best part about her new endeavor is that her heart is always full.
"I just feel complete," she said. "I always felt as an entrepreneur that I was missing something. I knew I accomplished a lot, but in my heart I was missing a little connection with the community. Now I'm creating connections between humans and pets and that's amazing. I'm creating family bonds. It's just about love, you know. And we need that."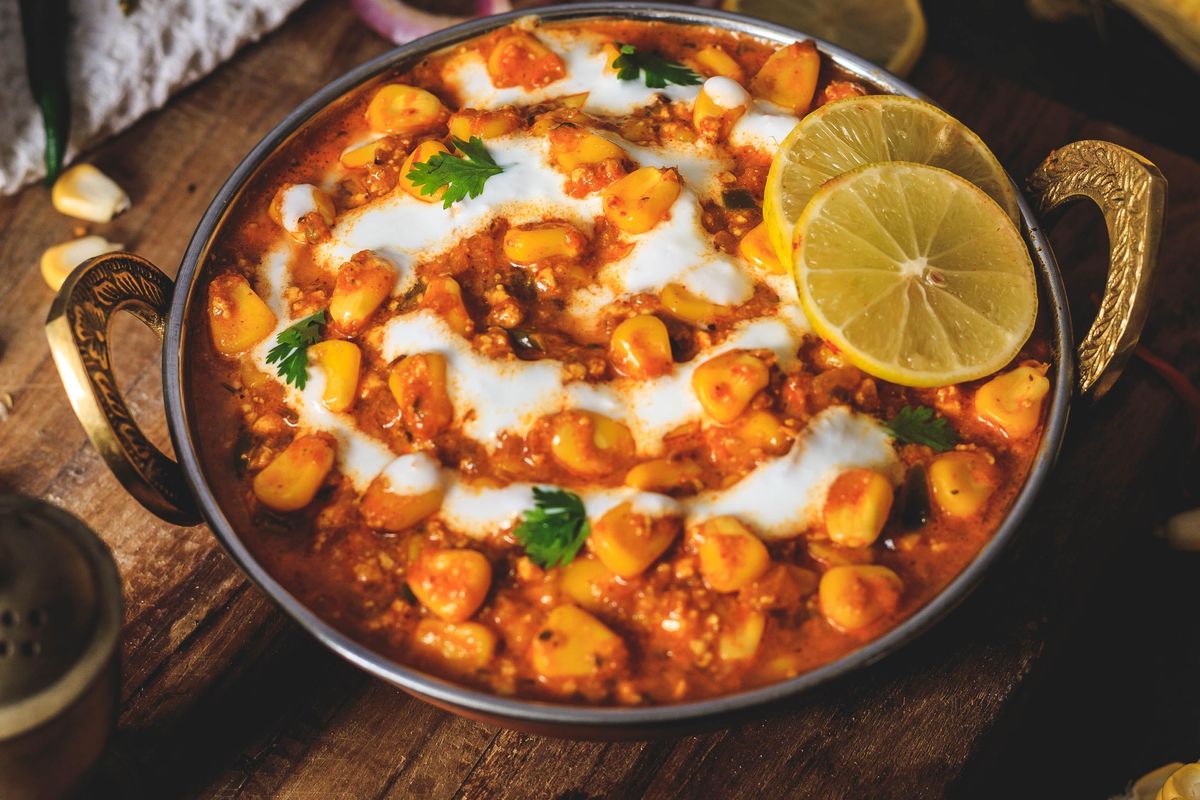 We all have those cravings for an amazing butter chicken or some authentic dosas with coconut chutney, but when I was thinking about where I wanted to go to satisfy my taste buds I realized that my list of great Indian food around Austin was surprisingly short. After doing some research and asking around, here is your list of the best Indian restaurants around town.
This restaurant claims to have the most authentic South Indian food, and from what I've heard, the claims might be true! Their menu features the traditional South Indian dishes of Idlis, Vadas, a variety of Dosas, and more.
If you're looking for an Indian and Tex-Mex fusion cozy restaurant, then look no further! Nasha on East 7th Street prides itself on its specialty margaritas, Tikka con Queso, Biryani, and more creative dishes!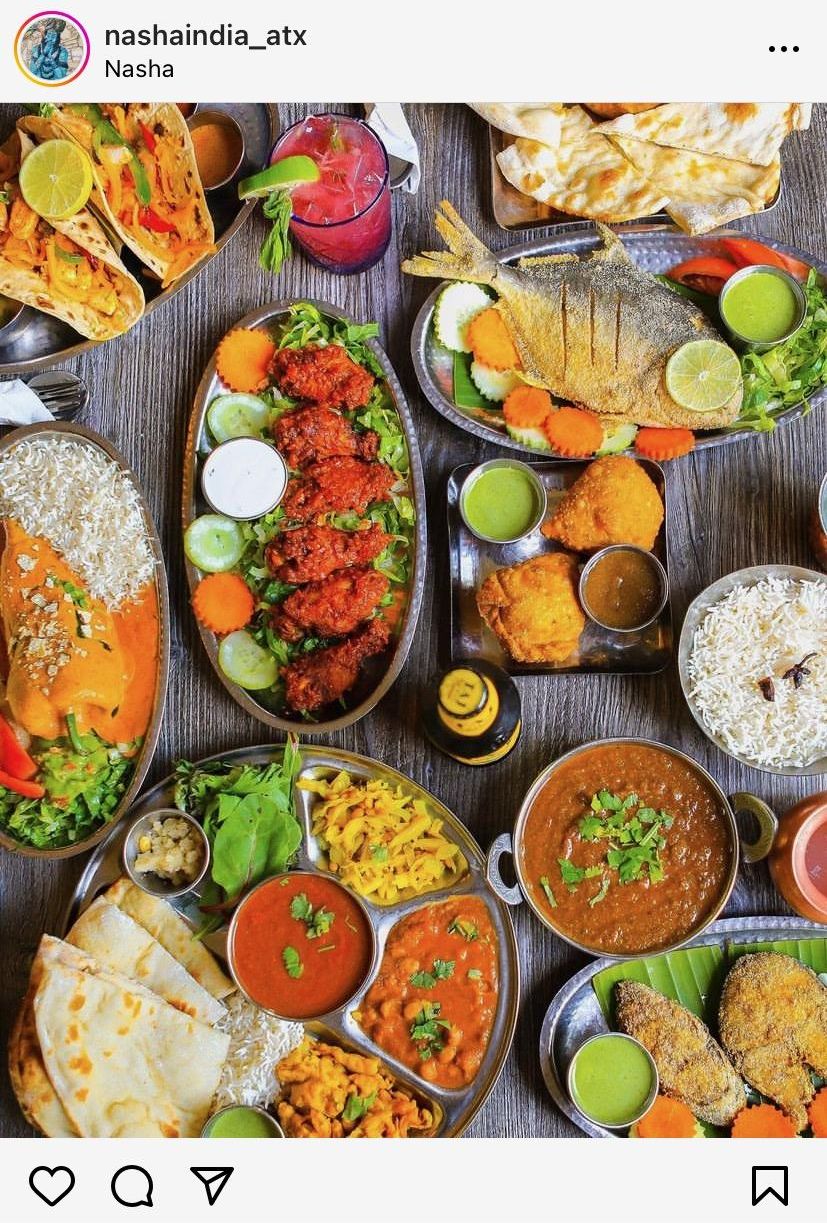 Austin Chai Wala is a personal favorite of mine, with the best masala chai I have ever had in Austin. The quaint truck in Rosedale Market features a unique blend of South Asian cuisine, including Masala Fries, Paratha Wraps, Samosas, and a delicious Mango Lassi.


This Round Rock Restaurant is known for its South Indian food, and its pakoras, a deep-fried North Indian street food filled with vegetables like potatoes or peas. Great stop for comfort food!
The best about this restaurant is its ambiance, and if you're a UT student then it is just a stone's throw away from campus. The Brick wall setting and extensive wine selection make it a great choice for a date night or a treat-yourself dinner.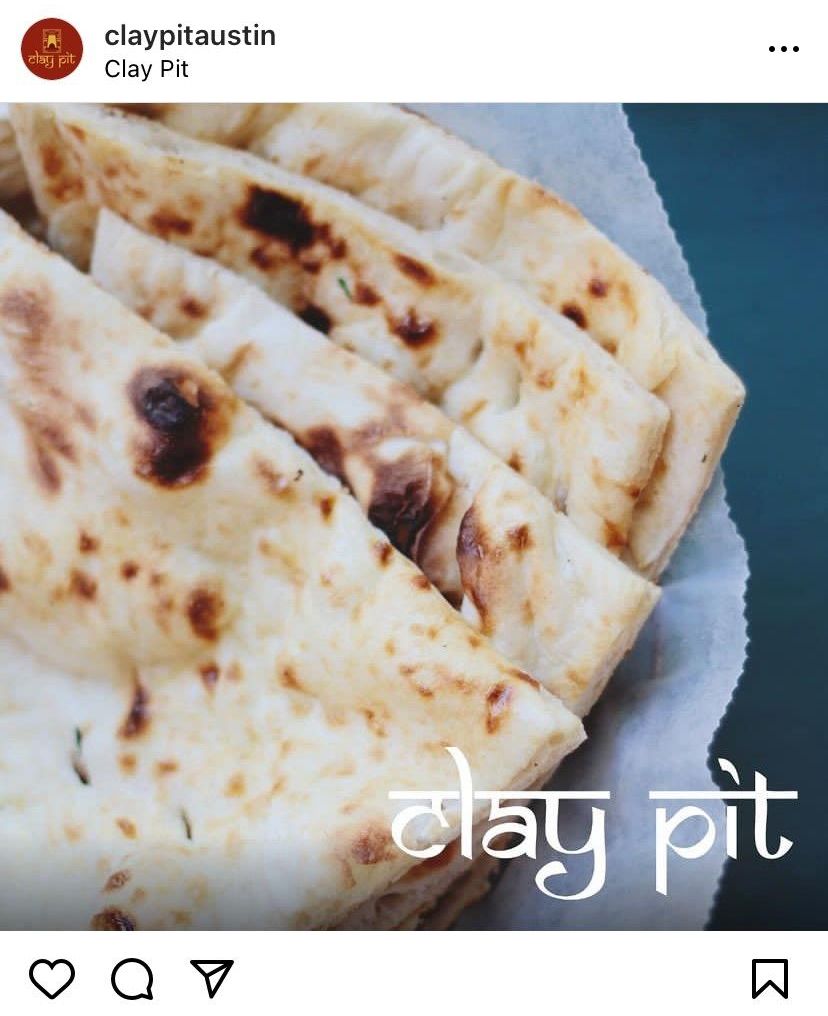 Named after one of the best spices used in Indian cooking, Saffron specializes in a fusion of Himalayan Nepali and Indian cooking. Stop by for some amazing Paneer Tikka, delicious Tandoori meat, or Nepalese fried rice dishes.
This little food truck on Burnet focuses on keeping the authentic South Indian Dosa recipe while embracing modern twists. Check out their menu offering signature dosas, street bites like Samosas, and their original "Doffles", dosa waffle sweet bites.