Get connected with our daily update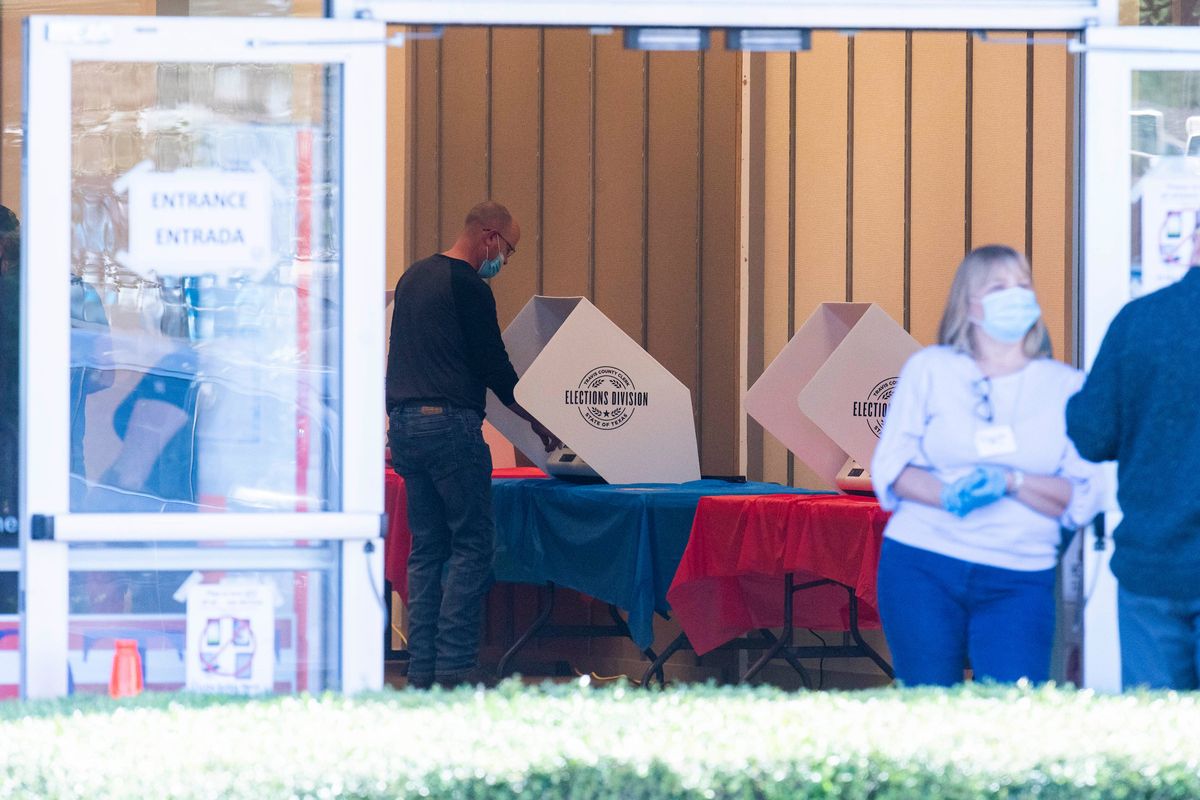 (Bob Daemmrich)
Early voting begins Monday and runs through Tuesday, April 27. The last day to apply for a mail-in ballot is Tuesday, April 20. Election Day is on Saturday, May 1.
---
Austin voters will determine the fates of eight propositions during this election. Each proposes to amend the city charter in ways big and small. Two in particular have garnered attention and controversy.
If passed, Proposition B would reinstate a ban on public camping that Austin City Council lifted in 2019 and Proposition F would shift the city government from a strong-manager system to a strong-mayor one. The other six propositions also have far-reaching implications for how the city is run, from police oversight to campaign finance reform.
Dates to know
Early voting begins Monday and runs through Tuesday, April 27. Early voting polling locations will be open from 7 a.m. to 7 p.m. on Monday through Saturday and from noon to 6 p.m. on Sunday.
The last day to apply for a mail-in ballot is Tuesday, April 20. Note that applications must be received by this date, not just postmarked.

The application form, which can be found here, must be mailed to following address:
Dana DeBeauvoir
Travis County Clerk- Elections Divisions
P.O. Box 149325
Austin, TX 78714
In Texas, only certain voters are eligible to vote by mail. They include:
People who are 65 and older
Out of the country during the entire election period
Sick or disables
In jail
Election Day is on Saturday, May 1. Polling locations, which can be found here, will be open from 7 a.m. to 7 p.m.
The registration deadline has passed. Residents can find out if they are already registered here.
Races to watch
Proposition A: Charter amendment regarding binding arbitration in firefighters' labor contract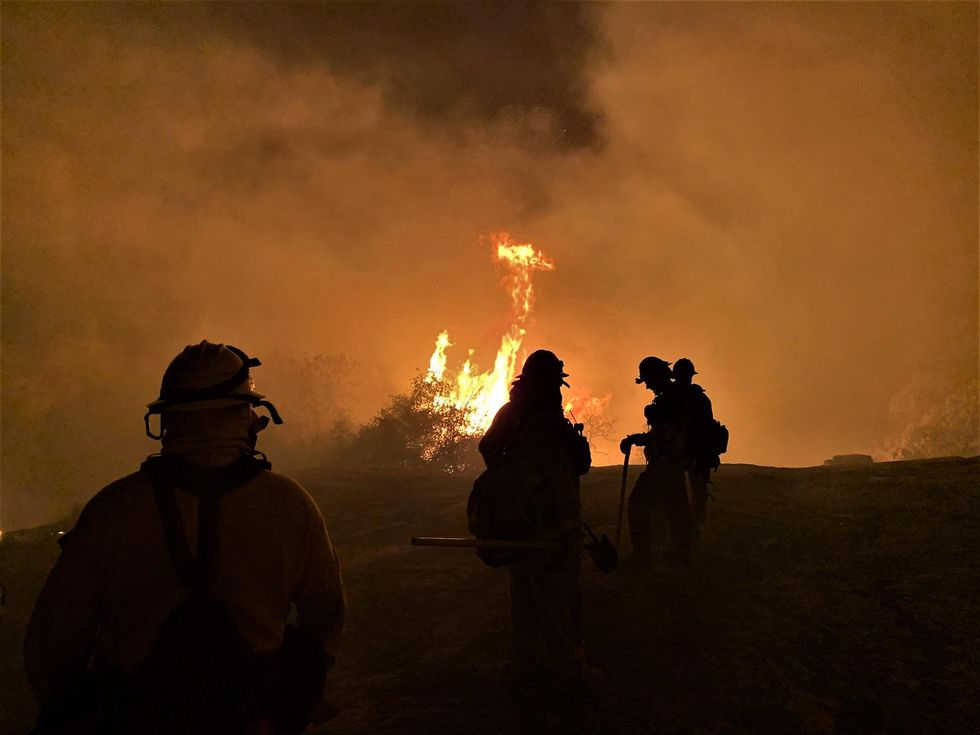 (Austin Fire Department/Twitter)
If passed, this proposition would require an arbitrator to intervene in cases where the city and the Austin Firefighters Association, a union representing Austin Fire Department employees, reach a stalemate during labor contract negotiations. The arbitrator would hear presentations from both parties and make a binding ruling, like a judge.
AFA President Bob Nicks led a petition process to get this proposition on the ballot and argues that it would help avoid future prolonged arguments, which have occurred in three of the union's last six bargaining cycles—at significant cost. "Rather than getting to impasse at the table, you're more likely to look at each other's interests and come to an agreement at the table if you know that—if you don't—it'll go to an arbitrator," he told Austonia.
Proposition B: City Code amendment to reinstate restrictions on public camping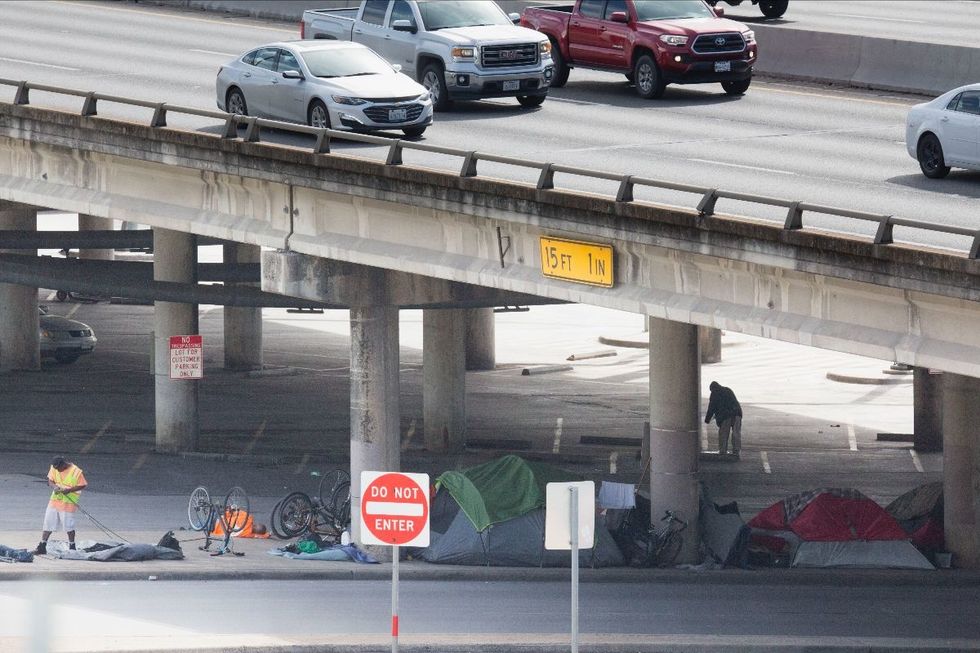 (Charlie L. Harper III)
This proposition resulted from a successful petition effort by the local political action committee Save Austin Now, which is campaigning to reinstate the city's ban on public camping—along with other activities, such as sitting or lying down on a public sidewalk or aggressive panhandling, in certain areas—after council overturned in 2019.
SAN argues that the decision to repeal the ban has adversely impacted public safety, residents and businesses and left homeless people to live in unsafe conditions. Although the group's opponents generally agree that the city's homeless situation is untenable, they argue that reinstating the ban will do nothing to address the root causes of homelessness and instead lead to citations and tickets that make it harder for homeless people to access housing, work and other resources.
Proposition C: Charter amendment regarding office of police oversight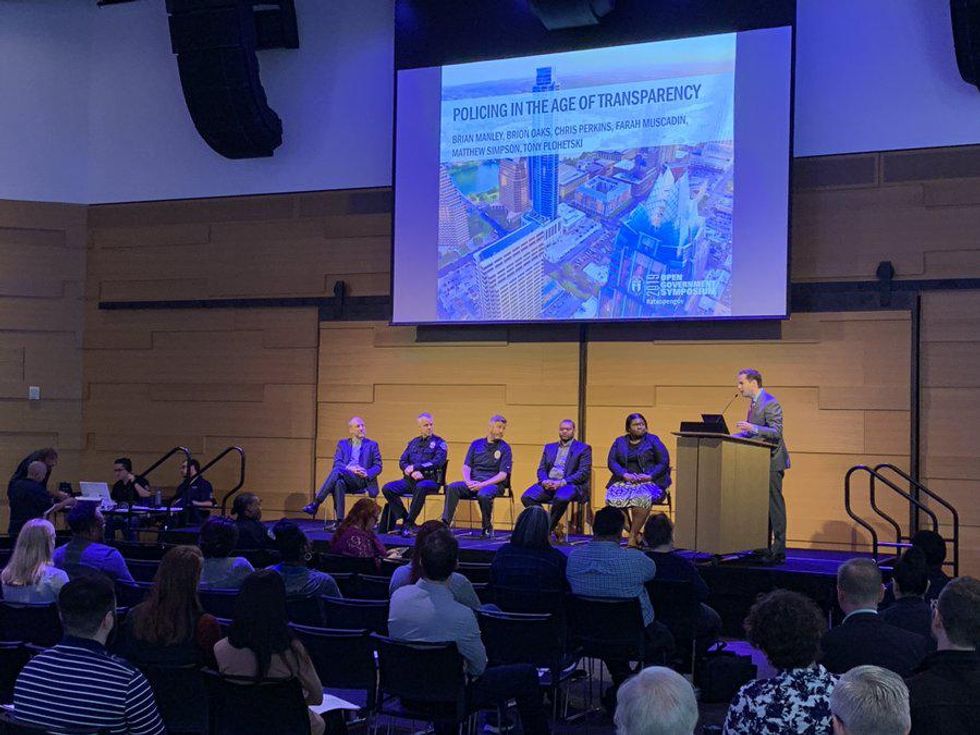 Office of Police Oversight Director Farah Muscadin, second from right, at a local policing symposium in 2019. (Office of Police Oversight/Twitter)
This proposition stems from an ordinance put forward by Council Member Greg Casar. If approved, it would move the city's office of police oversight from the control of the city manager's office to that of council. City Manager Spencer Cronk faced criticism from council members and residents for his handling of the Black Lives Matter protests last summer.
Margo Fraiser, vice president of the National Association for Civilian Oversight of Law Enforcement and former Travis County Sheriff and city of Austin police monitor, said such a shift is only half of the battle as an independent oversight office is only as strong as its ability to access and report on data from the police department. "It's hard to predict whether (this proposition alone) would improve civilian oversight or not," she said.
Proposition D: Charter amendment to move mayoral elections to presidential years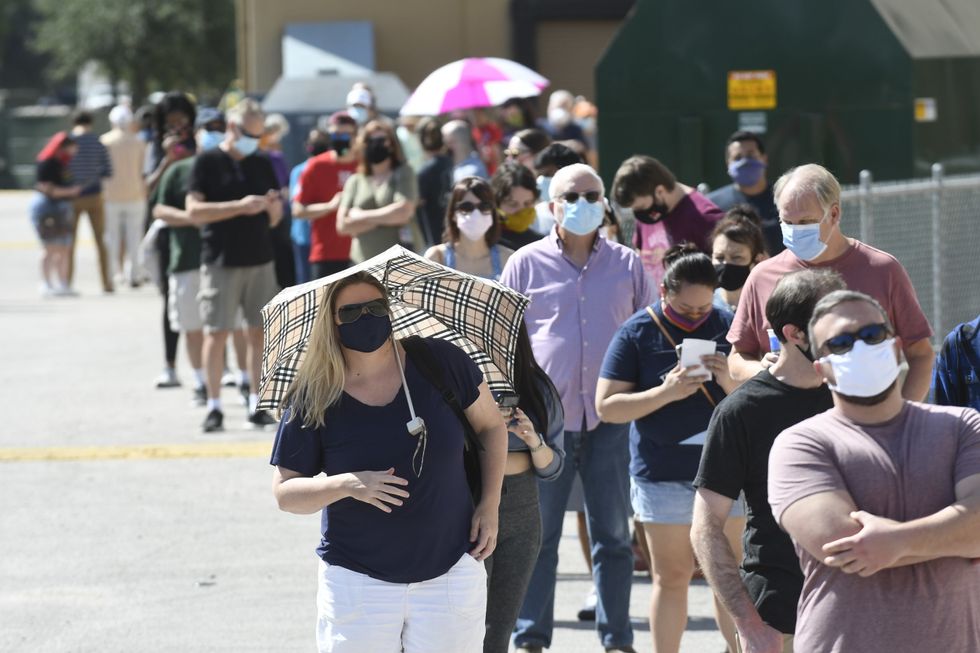 Travis County saw record turnout during the Nov. 3 general election. (Bob Daemmrich)
Local political action committee Austinites for Progressive Reform successfully submitted a petition in January that proposed a series of amendments to the city charter in an effort to increase voter turnout. Propositions D through H stem from this initiative.
This proposition would move mayoral elections from gubernatorial election years to presidential election years in an effort to ensure higher voter turnout. The mayor elected in 2022 will serve a two-year term, and the next election will take place during the general election in November 2024.
Proposition E: Charter amendment to create ranked choice voting for city elections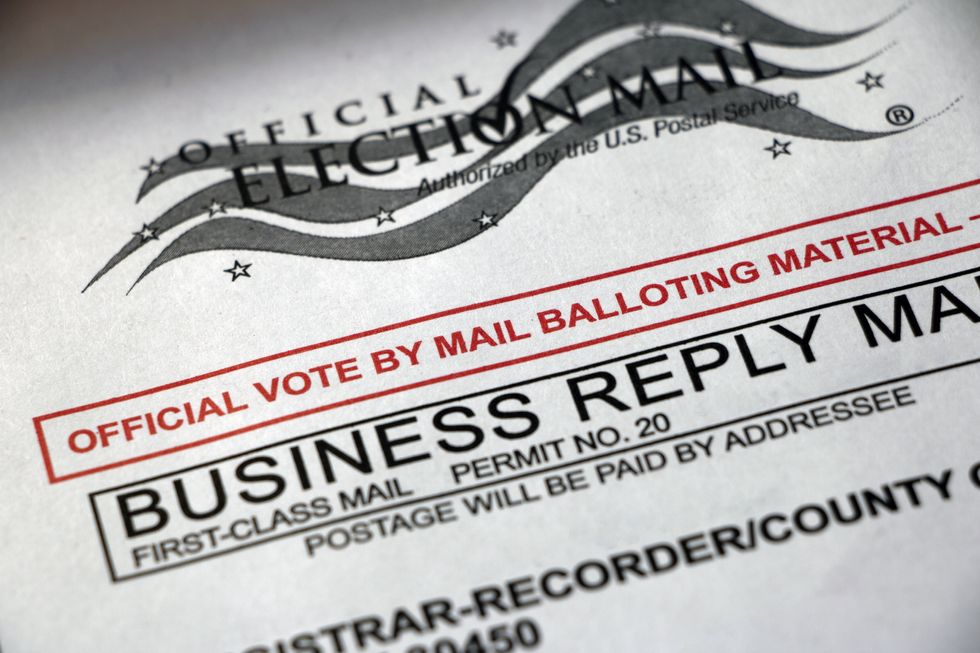 (Pexels)
Also stemming from the citizen-led petition organized by APR, this proposition would amend the city charter to provide for ranked choice voting in city elections if permitted by state law. The intention of this proposition is to eliminate runoffs, which typically have much lower turnout than general elections and participating voters tend to skew older and more conservative.
Ranked-choice voting, however, is certainly prohibited under state law. A city charter amendment, even if passed, would not be implemented unless state lawmakers make the same change.
Proposition F: Charter amendment to change to a strong mayor form of government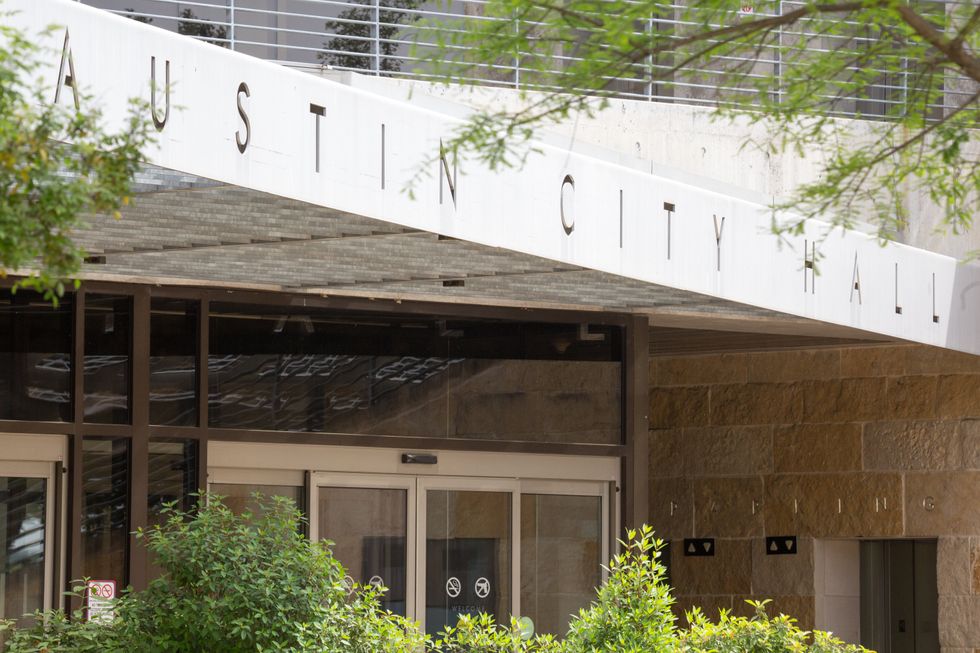 (Charlie L. Harper III)
The most controversial of APR's proposed amendments, this proposition would fundamentally change how the city government operates, shifting it from a strong-manager form to a strong-mayor form. Under the latter form, the city manager position would be eliminated and replaced by the mayor, who would not vote on items brought to council but could veto legislation approved by its members.
Proponents say it will give voters more control over the person who actually runs the city—an elected mayor rather than an appointed city manager—and point to the Jim Crow-era origins of Austin's current strong-manager system. A broad coalition of opponents, which includes local unions, most council members and business leaders, say it will consolidate power in one office and undermine the gains of the 10-1 council system enacted in 2014.
Proposition G: Charter amendment to add an 11th council district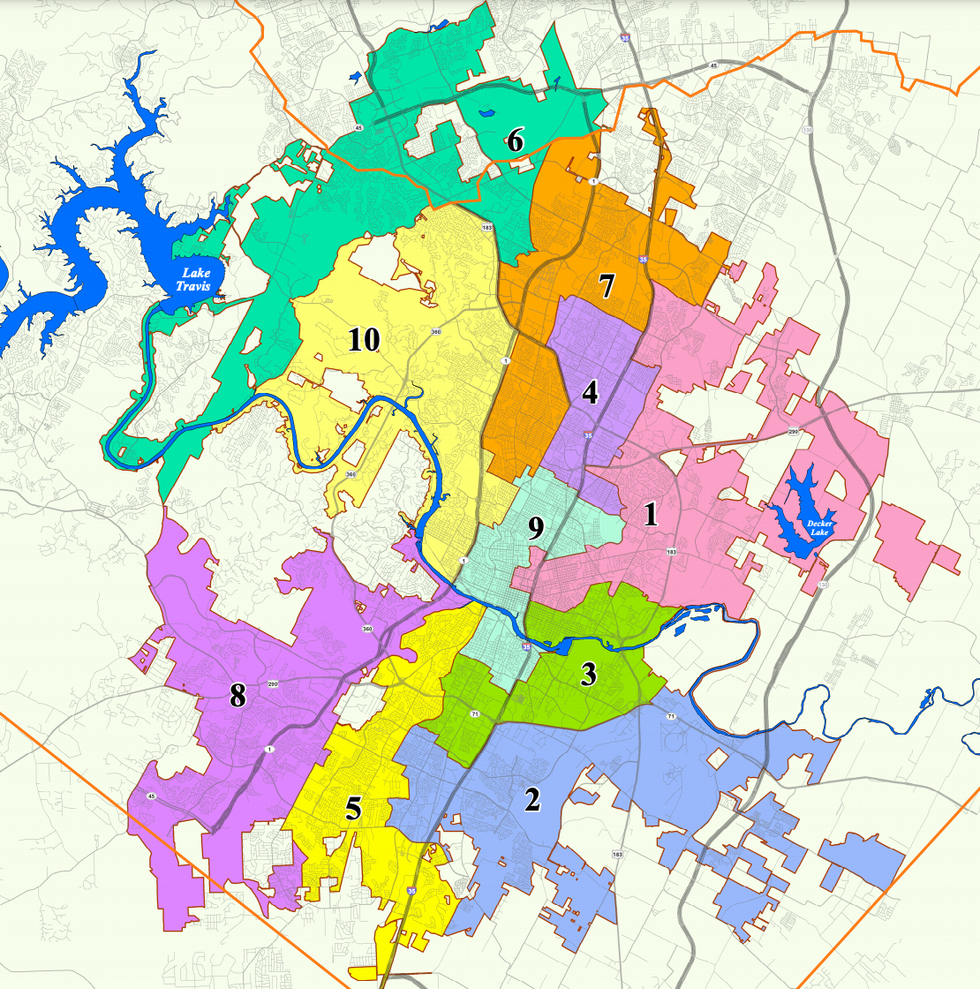 Because Proposition F entails the mayor no longer serving as a council member, APR proposed creating an 11th council district to prevent tie votes and expand district representation in keeping with the city's population growth.
Council decided to separate the initiatives on the ballot, creating the possibility that one will be approved and not the other, leaving council with an even number of voting members—and a higher chance of tie votes and legislative gridlock.
Proposition H: Charter amendment to adopt a public campaign finance program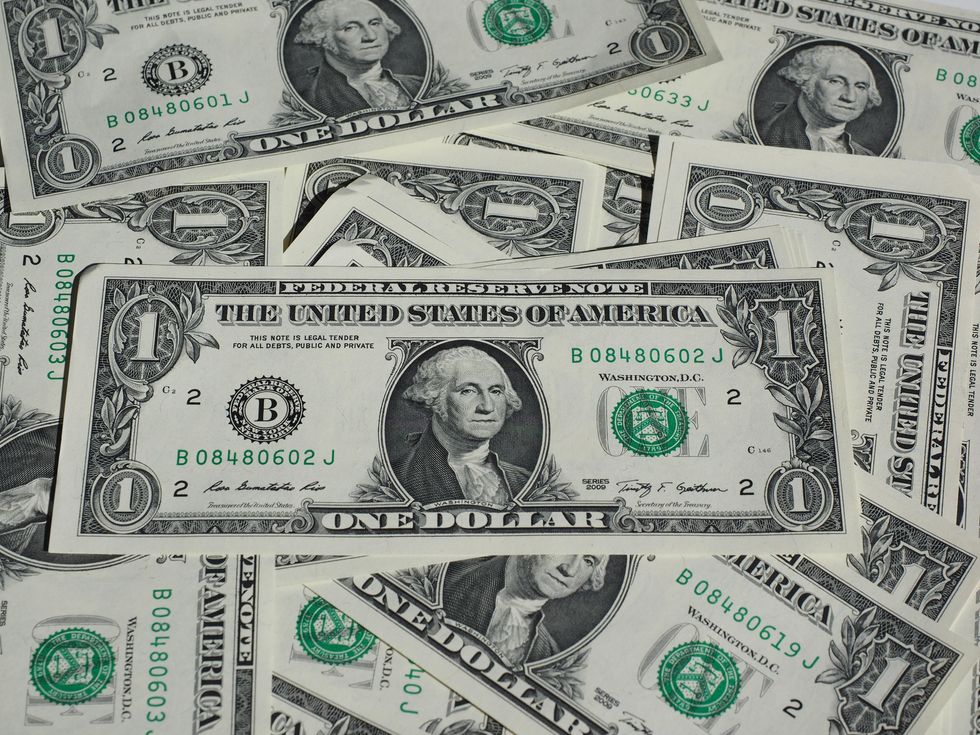 (Pexels)
This proposition would implement a public campaign funding program, called Democracy Dollars, to give voters $25 vouchers to support the local council candidate—and, in presidential election years, mayoral candidate—of their choice in an attempt to offset the influence of wealthy donors.
Such a program is already in place in Seattle, where it has driven turnout and increased donor diversity. APR has faced criticism locally for deviating from Seattle's model; as proposed, its Democracy Dollars program would exclude those unable to vote due to immigration status or criminal history.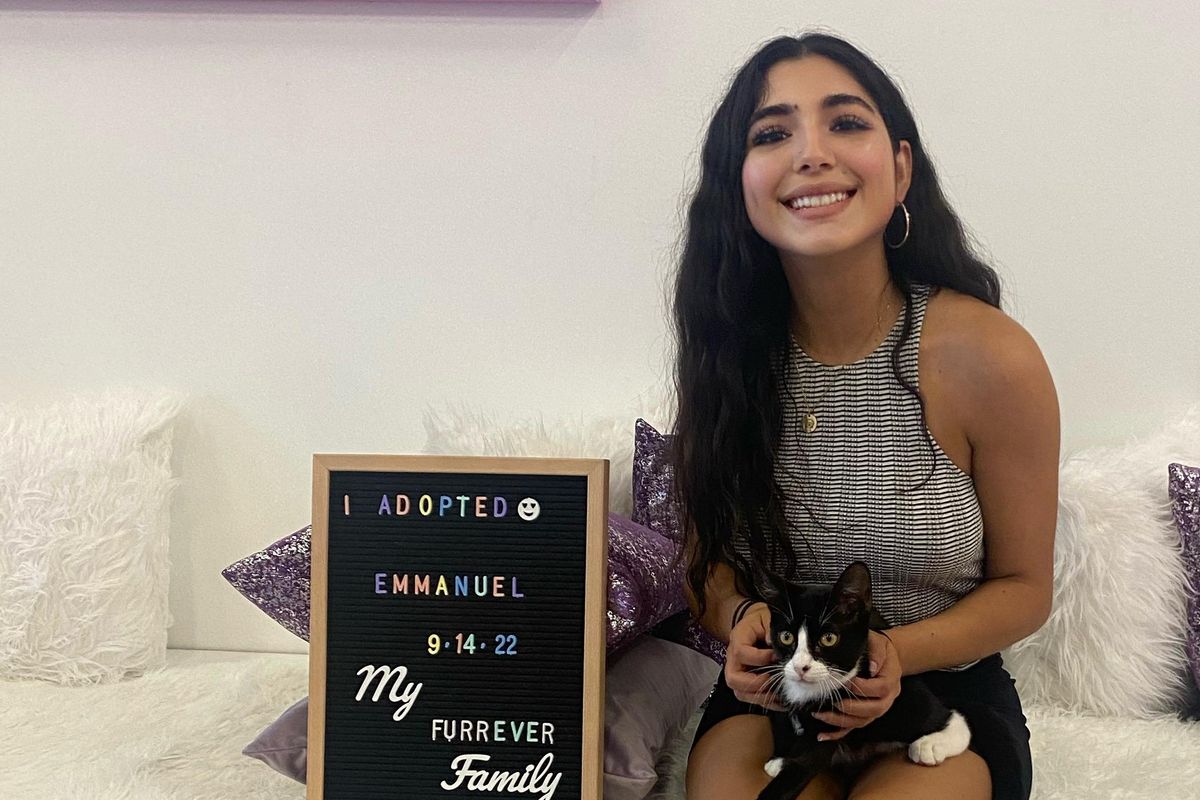 Purr-fecto Cat Lounge
Timmy and Tommy are ready to play.
As the 2-month-old white-and-tabby brothers swat feather wands, chase toys and generally hold court inside Purr-fecto Cat Lounge, a half-dozen potential adoptive parents look on lovingly, trying to get their attention.
"This is kind of like the speed dating of cats," said Lupita Foster, owner of Purr-fecto Cat Lounge. "I intentionally didn't put in any tables. That's why we call it a lounge instead of a cat café because we have these lounge areas where you can sit and relax and cuddle."
Foster, who has owned a cleaning company, Enviromaids, for 18 years, was inspired to open Purr-fecto Cat Lounge after adopting her own cat, Romeo, from a local shelter.
"When you want to adopt a cat, you have to spend a lot of time with them to get their personality," Foster said. "I wanted to do something to help the community and something that makes me feel good, that warms my heart. A business with a purpose. This was a perfect idea."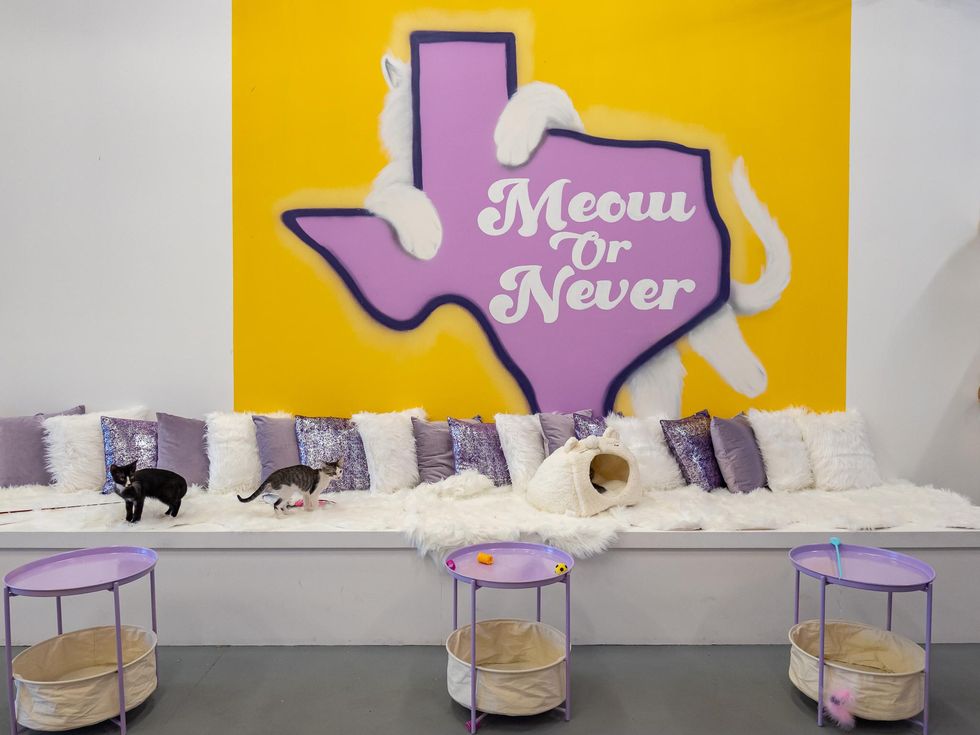 Actually, a purr-fect idea.
Inspired in part by a cat lounge she visited in Los Angeles, Foster began laying the groundwork for the business in late 2021 and officially opened the doors of Purr-fecto Cat Lounge, located at 2300 S. Lamar Blvd., in July 2022. Since then, she's worked with rescue organizations such as Fuzzy Texan Animal Rescue and Sunshine Fund Cat Rescue to facilitate nearly 100 cat adoptions.
At any given time, there are 10-15 cats living in the space, which features an ideal blend of calm, cool corners and adorably Instagrammable backdrops with phrases such as "I want to spend all my 9 lives with you."
Lina Martinez, 32, learned about Purr-fecto Cat Lounge from a friend's Instagram post and made an appointment to visit two days later.
"My first impression was, 'AWW!'" Martinez said. "The kittens were to die for. I felt happy and at peace – just what I needed."
Visitors to the cat lounge pay $15 for a 30-minute CATXperience session or $30 for a 70-minute session that is spent getting to know the personalities of each cat. Foster said the first thing she typically sees from visitors to the lounge is a smile.
"Everybody that enters the door is smiling," she said. "And we've seen people who have cried because they can't have kids and they decide to go and adopt a cat instead."
Foster said she loves bringing in cats who might not have a chance to be adopted at traditional shelters. She told the story of one cat named Izzy, who was partially blind, who was adopted by a family that had a deaf cat at home.
"Izzy was not going to get adopted anywhere else, but she's extremely beautiful," she said. "If she was in a cage in a rescue and you tell people she's blind, she was probably going to be overlooked. But visiting our space, she doesn't seem like she's blind. She knows her way around. She moves around perfectly."
Although Martinez, who had been casually looking for a pet to adopt since moving to Austin nearly four years ago, was interested in a cat named Ruby that she had seen on Purr-fecto's social media, at the lounge she instead found herself drawn to 5-month-old mixed breed Tuxedo cat.
"I thought he was a star," she said. "He worked the room and introduced himself to everyone. When I laid down to pet Ruby, he ran from the other side of the room and cuddled with me. It was game over. He got me."
And she, of course, got him, complete with a commemorative photo that read "My Furrever Family" the day she took him home. Although his original name was Emmanuel, she renamed him Sullivan after her favorite DJ.
"Purr-fecto is special because of the amount of effort and love they put into taking care of the cats," Martinez said, "and finding them good homes and making possible adopters feel at home."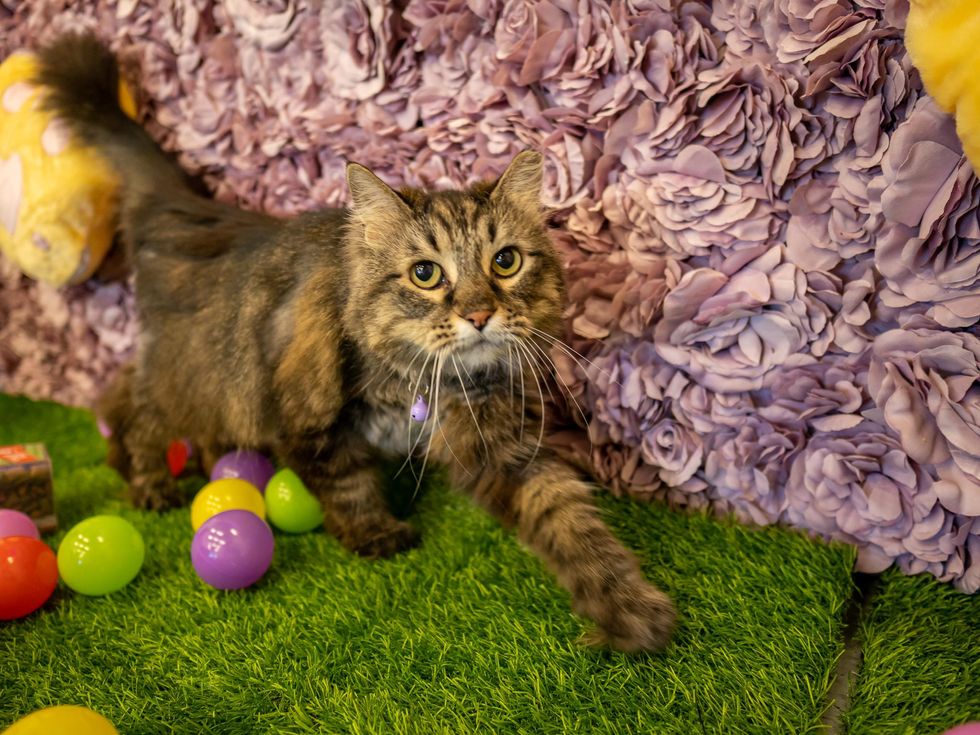 Foster, who spent a recent Thursday hosting a group of teenagers in foster care at the lounge, several of whom expressed interest in working there, said the best part about her new endeavor is that her heart is always full.
"I just feel complete," she said. "I always felt as an entrepreneur that I was missing something. I knew I accomplished a lot, but in my heart I was missing a little connection with the community. Now I'm creating connections between humans and pets and that's amazing. I'm creating family bonds. It's just about love, you know. And we need that."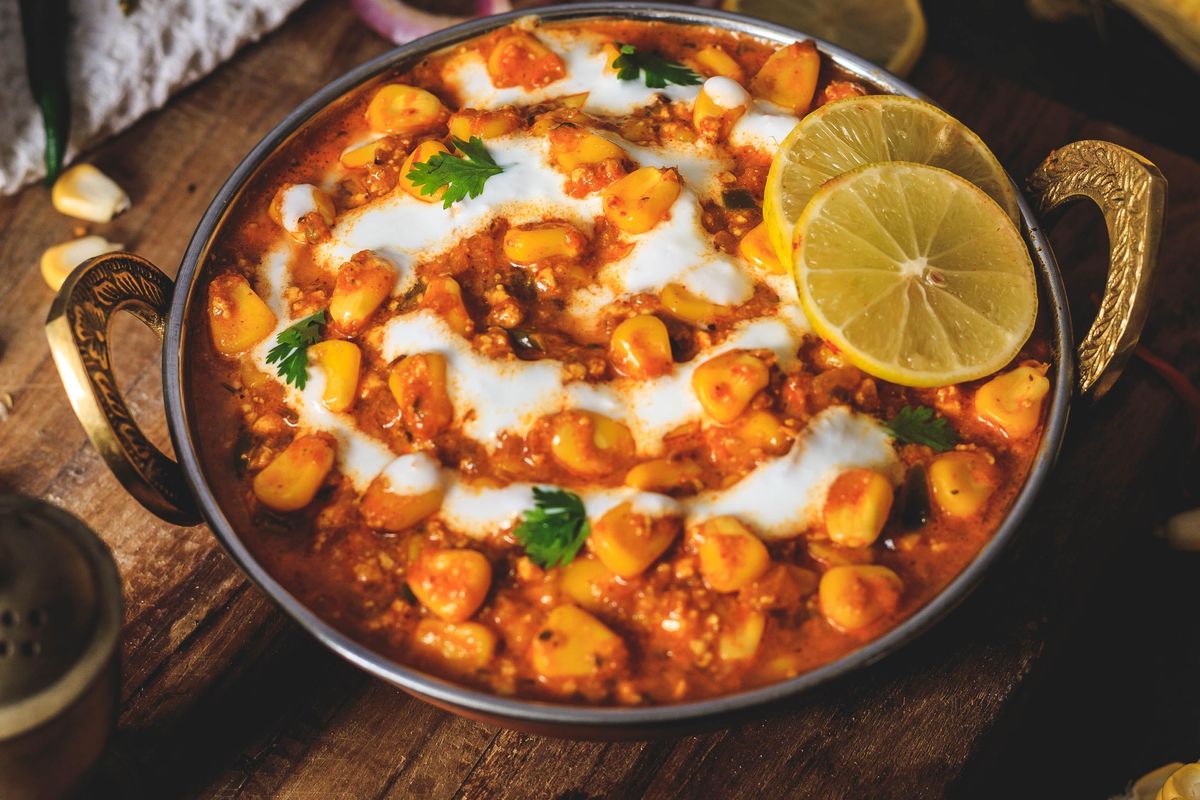 We all have those cravings for an amazing butter chicken or some authentic dosas with coconut chutney, but when I was thinking about where I wanted to go to satisfy my taste buds I realized that my list of great Indian food around Austin was surprisingly short. After doing some research and asking around, here is your list of the best Indian restaurants around town.
This restaurant claims to have the most authentic South Indian food, and from what I've heard, the claims might be true! Their menu features the traditional South Indian dishes of Idlis, Vadas, a variety of Dosas, and more.
If you're looking for an Indian and Tex-Mex fusion cozy restaurant, then look no further! Nasha on East 7th Street prides itself on its specialty margaritas, Tikka con Queso, Biryani, and more creative dishes!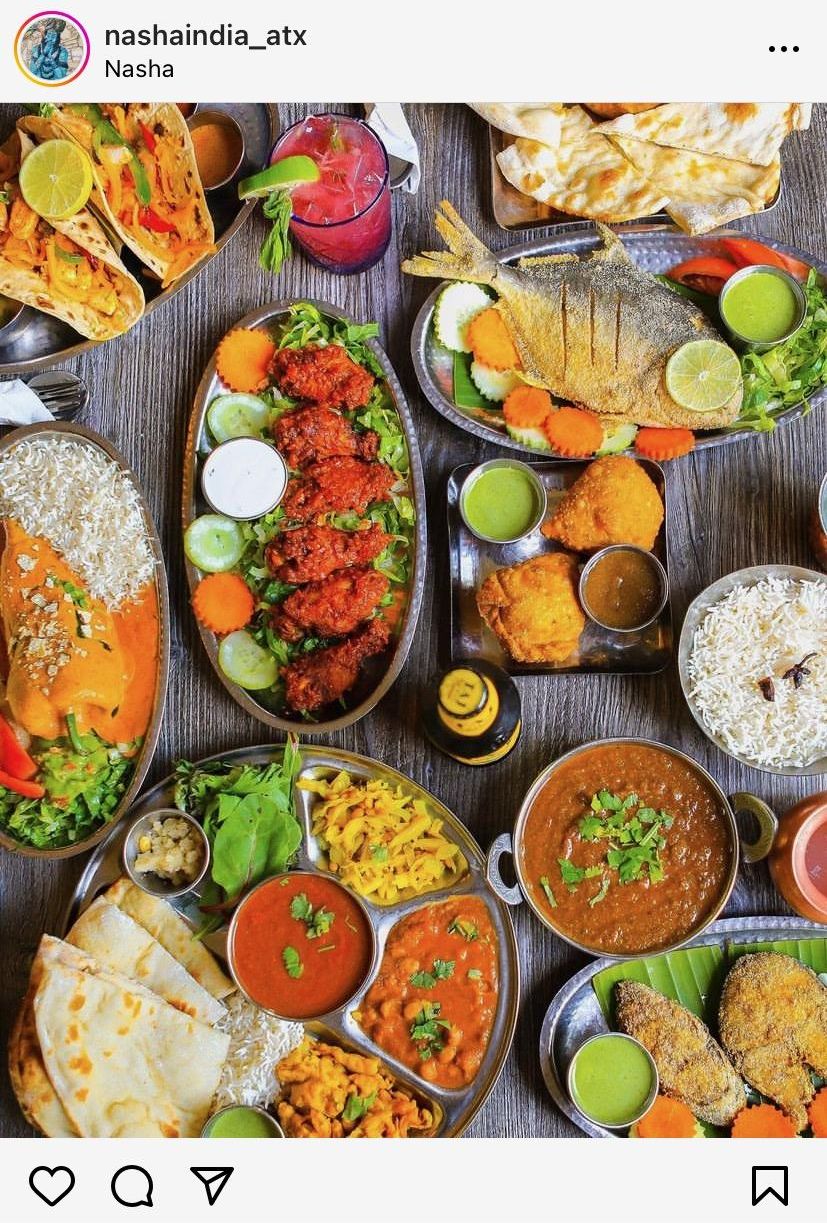 Austin Chai Wala is a personal favorite of mine, with the best masala chai I have ever had in Austin. The quaint truck in Rosedale Market features a unique blend of South Asian cuisine, including Masala Fries, Paratha Wraps, Samosas, and a delicious Mango Lassi.


This Round Rock Restaurant is known for its South Indian food, and its pakoras, a deep-fried North Indian street food filled with vegetables like potatoes or peas. Great stop for comfort food!
The best about this restaurant is its ambiance, and if you're a UT student then it is just a stone's throw away from campus. The Brick wall setting and extensive wine selection make it a great choice for a date night or a treat-yourself dinner.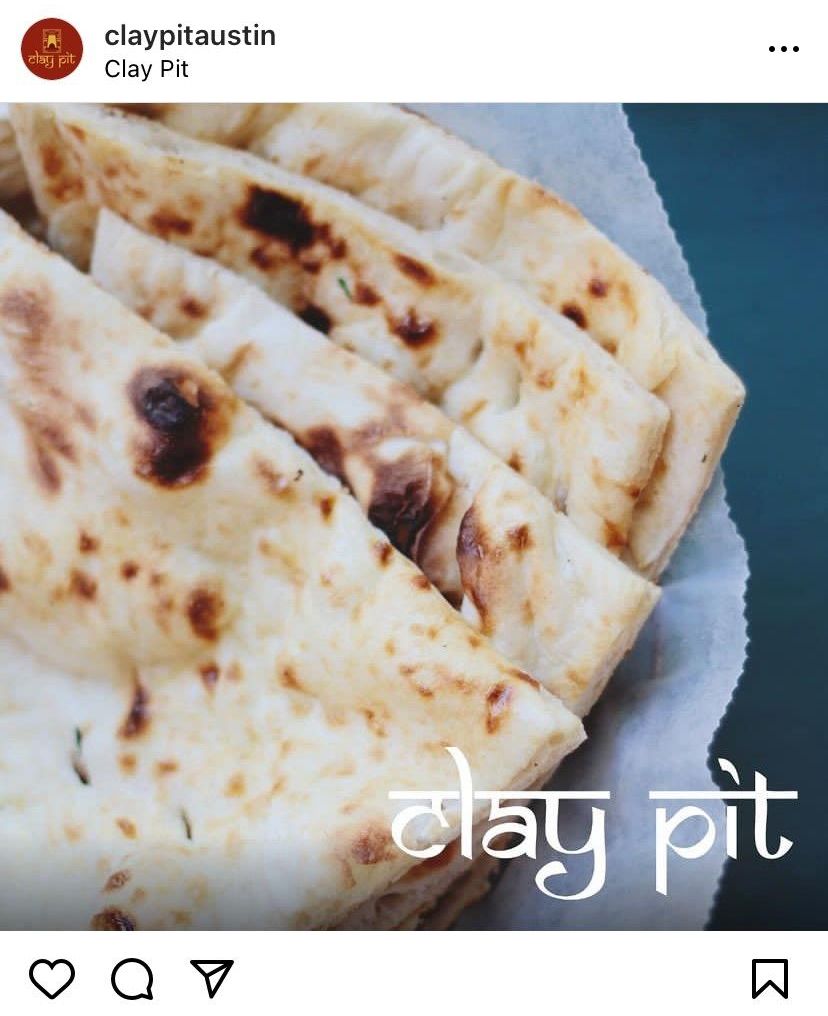 Named after one of the best spices used in Indian cooking, Saffron specializes in a fusion of Himalayan Nepali and Indian cooking. Stop by for some amazing Paneer Tikka, delicious Tandoori meat, or Nepalese fried rice dishes.
This little food truck on Burnet focuses on keeping the authentic South Indian Dosa recipe while embracing modern twists. Check out their menu offering signature dosas, street bites like Samosas, and their original "Doffles", dosa waffle sweet bites.