Get connected with our daily update
Note: This guide was written before weekend one of ACL.
The time has finally come, Austin City Limits fans. Try to contain your excitement—there is still lots of prep work to be done.
---
Festival crews began setting up in the park last week, giving hope and excitement to ticket holders. With just a few days left until the festival's post-COVID debut, use those jitters to plan out the best possible festival season.
Whether it's your first time or you're an ACL veteran, here are a few tips to keep in mind while you prepare for the music.
Don't miss a beat: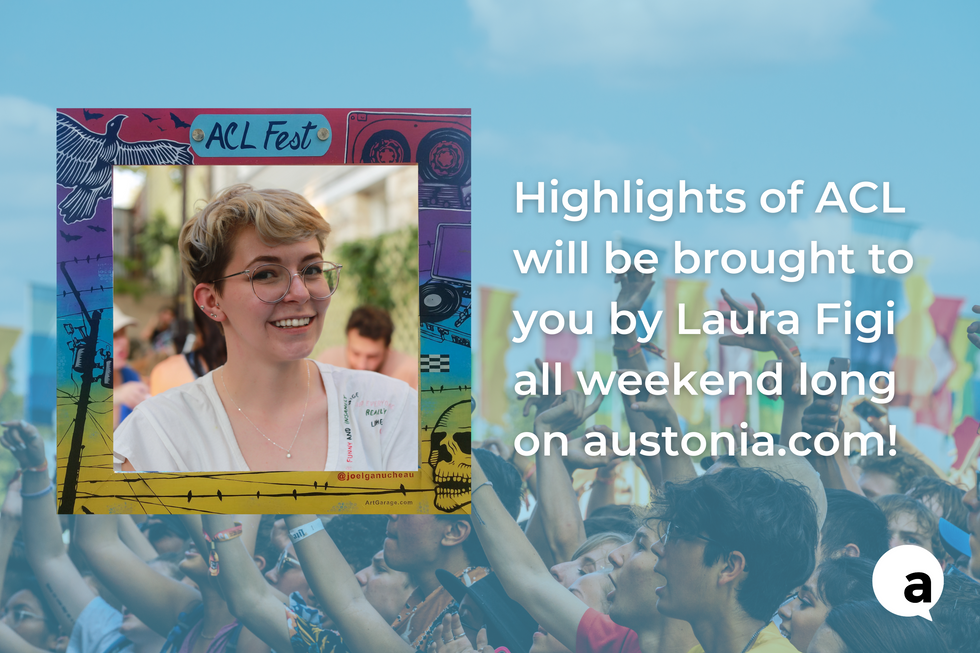 What to bring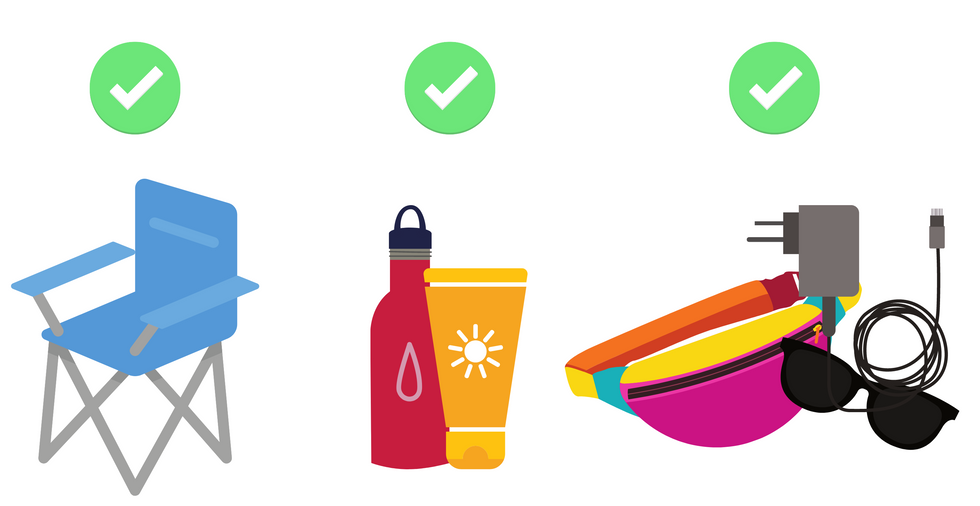 (Laura Figi/Austonia)
First things first, put on that wristband before leaving the house so there's no chance of losing it. Also, just as important as your wristband to get in, all attendees must show a negative COVID-19 test obtained within 72 hours of entering the festival. Fully vaccinated attendees may show proof of vaccination instead of a negative test.
Now to the fun stuff.
Pack light. I repeat, PACK LIGHT because you're going to be doing a lot of walking and moving around. That said, there are a few light creature comforts that will make the sizzling sun bearable, starting with a seat: a foldable chair, picnic blanket, whatever, but you'll want to have a place to camp out while waiting in-between sets or enjoying a bite to eat.
If you bring nothing else, make sure you bring a reusable water bottle. Hydration is crucial and water refills are free at ACL, with stations to fill you up all over the park, so save your money on plastic bottles by bringing one.
Sunscreen is a must, especially if you're planning on making it through a full weekend. Lather up but remember that it's not in an aerosol container and weighs less than 3.4 ounces. It's always good to have a bandana on hand, you never know when you might need one, but you can always grab a freebie from festival vendors.
Expect your battery life to be drained from posting on social media and trying to find friends in the crowd. Do not forget a cell phone charger. This year ACL will have antennas through MatSing, which means the typical WiFi challenge will be partially alleviated. You can pack it all in a one-pocket fanny pack, which doesn't have to be clear if it's smaller than 4.5" x 5.5" or any clear bag smaller than 12" x 12" x 6."
What NOT to bring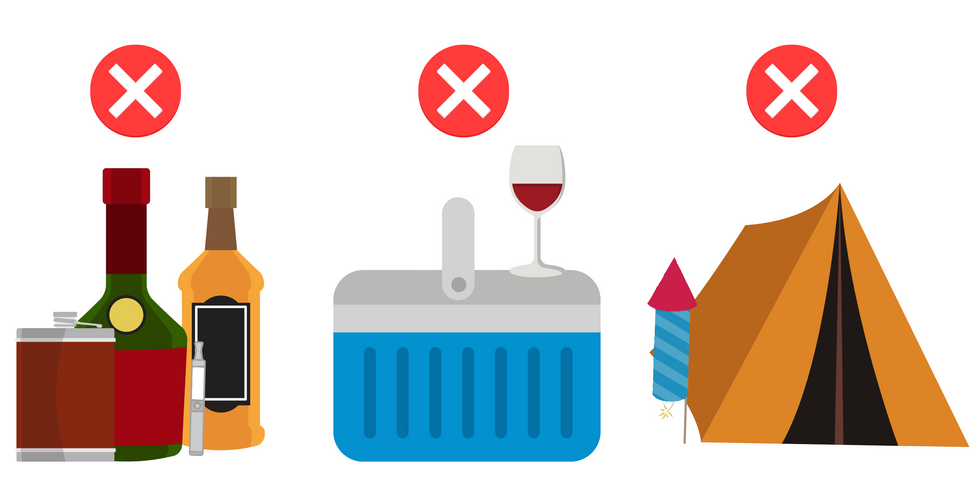 The ACL gods have spoken and they said no coolers, glass containers or hammocks are allowed. You can bring in a point and shoot camera but ACL prohibits anything with a detachable lens—in fact, the festival prohibits all professional photo and video equipment.
If it's illegal, it is probably prohibited. ACL is not allowing any e-cigarettes or vape devices, outside drinks, tents, spiked jewelry, fireworks, bicycles, pets, umbrellas and selfie sticks are all prohibited. Read the
full list of illegal items here
.
How to get there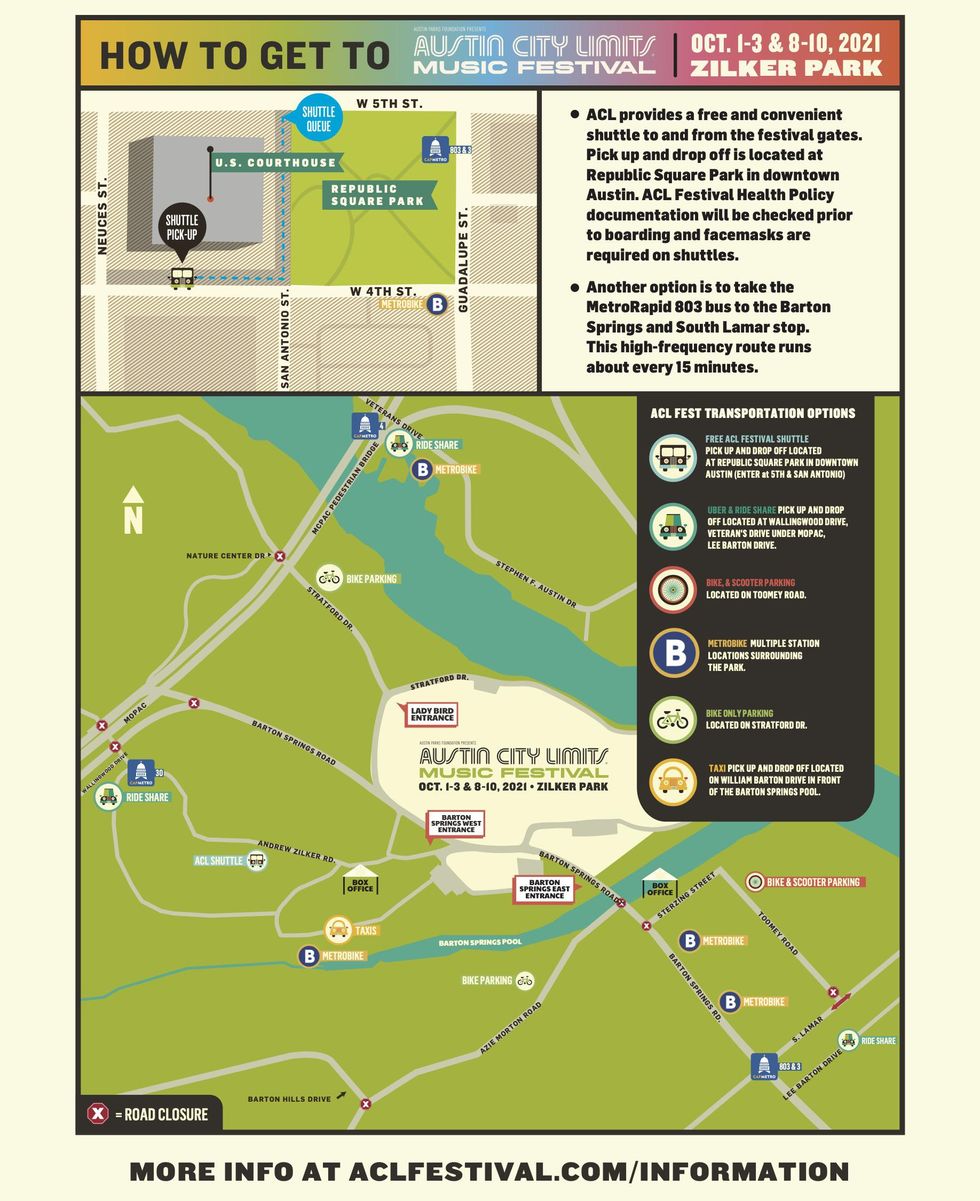 (ACL Festival)
Trying to park at Zilker or anywhere close to the park will leave you disappointed—unless you purchase a third-party parking pass, such as at Chuy's on Barton Springs for $100-weekend parking—so it's probably best to nail down another mode of transport because streets nearby will be blocked off.
Rideshare 🚙
More likely than not, you'll still have to do some walking if you take an Uber, which partnered with ACL as the official rideshare app. Drivers have designated pick-up and drop-off zones that are often a trek away from the action. Plus, with high demand comes high prices, so you'll need to factor it into your ACL budget. When you're ready to head home, you won't be able to call an Uber until you pass the river, South Lamar Boulevard or the Frontage Road.
Shuttles 🚌
Depending on where you're coming from, it may be best to park downtown and shuttle over to Zilker Park. ACL has historically held free, quick and easy shuttles that pick up attendees, bus them all the way to the Barton Springs West entrance and drops them off at the end of the day. You can catch the shuttle at Republic Square Park downtown starting at noon on Friday and 11 a.m. on Saturday and Sunday. CapMetro also has bus routes around the city that run to Zilker Park, like MetroRapid Route 803.
Biking and walking 🚲
You won't be able to take your bike inside the festival but bike parking is available on Stratford Drive after crossing the Mopac Pedestrian Bridge and on Toomey Road at Sterzing Street and on Azie Morton Road.
How to survive the heat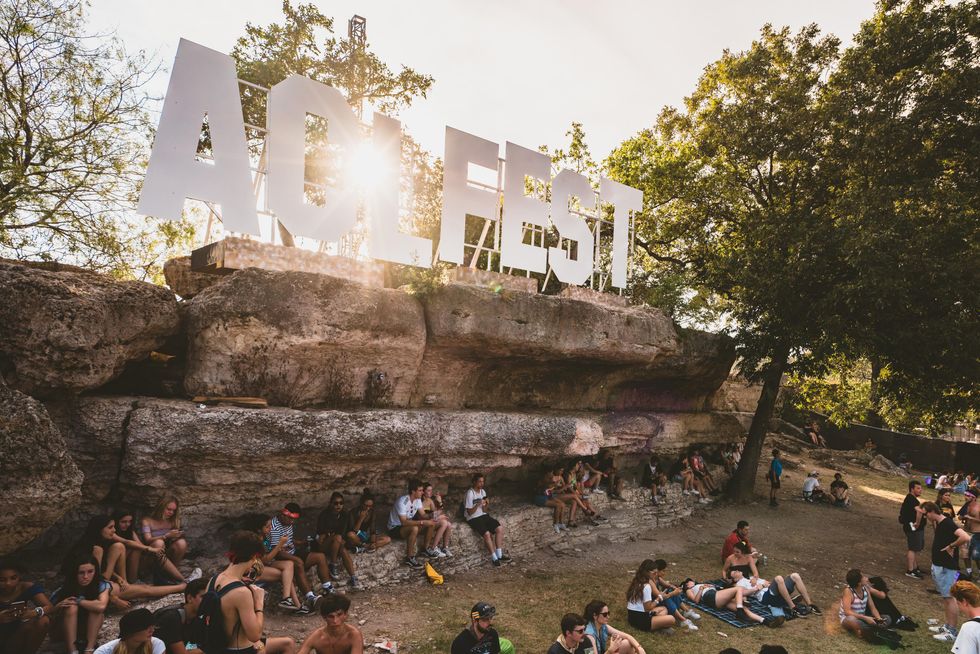 (Roger Ho for ACL)
You're going to sweat, so make peace with that. Luckily, this year's forecast is calling for relatively mild temperatures. Now that that's out of the way, you can stay cool by dressing light, staying hydrated and giving yourself time to rest in the shade, which is where all the "must-brings" come in handy. Keep attire light and breathable, a hat or a bandana to keep the hair out of your eyes and a pair of sunglasses on hand. (Pssst… Don't miss our ACL style guide!) Make sure to take breaks and explore the air-conditioned areas of the park—the merch store and beer hall offer respite from the sweaty exterior.
Friday Update: Check out our latest weather report on festival weather here (it's going to rain!).
What to eat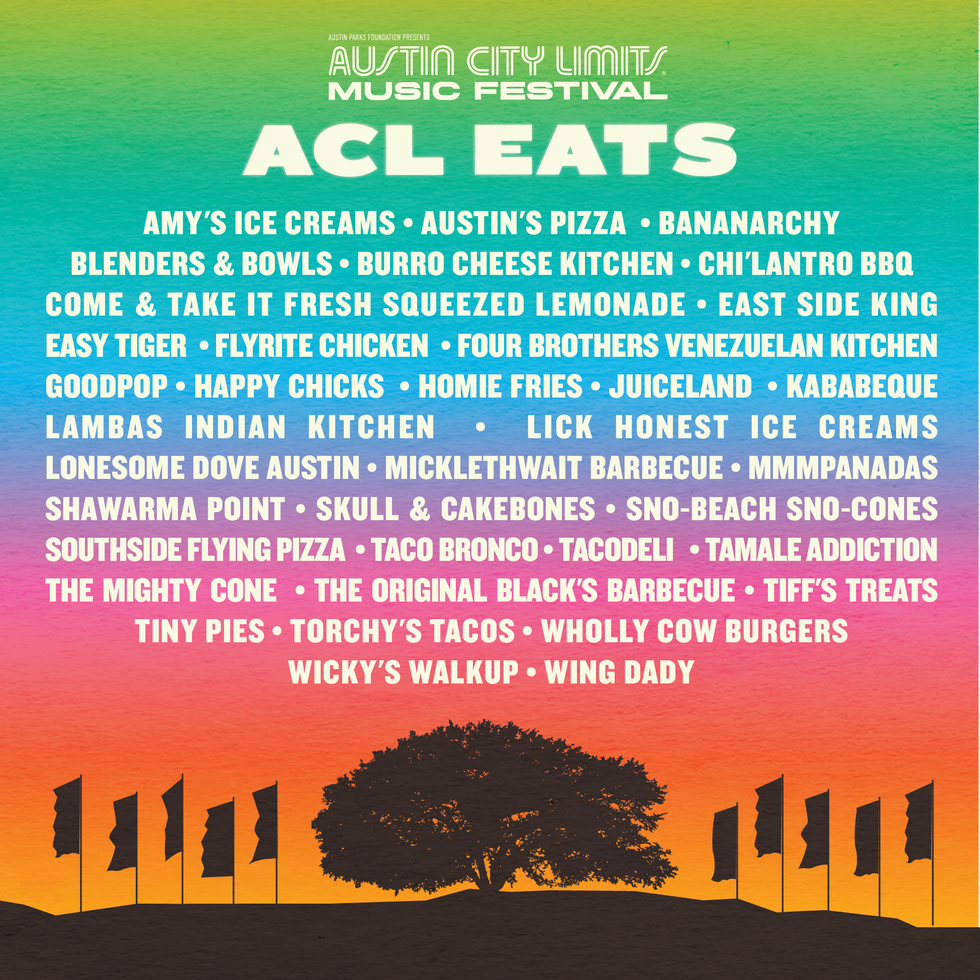 (ACL Fest)
Like every year, ACL is bringing in only local restaurants, so you know you'll be eating well. Prepare yourself for a mark-up while you're there—there are plenty of restaurants around the Zilker area and on Barton Springs Road that you can sneak out to if you don't want to pay festival prices.
If you are going to eat at ACL, this is a great time to try something new because you can visit Torchy's any ol' time. Why not try Taco Bronco or Tamale Addiction if you're in the mood for Mexican food? It wouldn't be Texas if The Original Black's Barbecue or Micklethwait Barbecue weren't on the list, it wouldn't be trendy if you couldn't get a bodega-inspired snack from Wicky's Walkup, and it wouldn't be greasy festival food if you couldn't get a mac and cheese stuffed grilled cheese from Burro.
For your sweet tooth, Skull & Cakebones serves spooky sweets just in time for fall, Lick Honest Ice Creams creates creamy masterpieces with local and organic ingredients or if you're trying to stay mobile, pick up a handheld pie from Tiny Pies.
How to maximize your time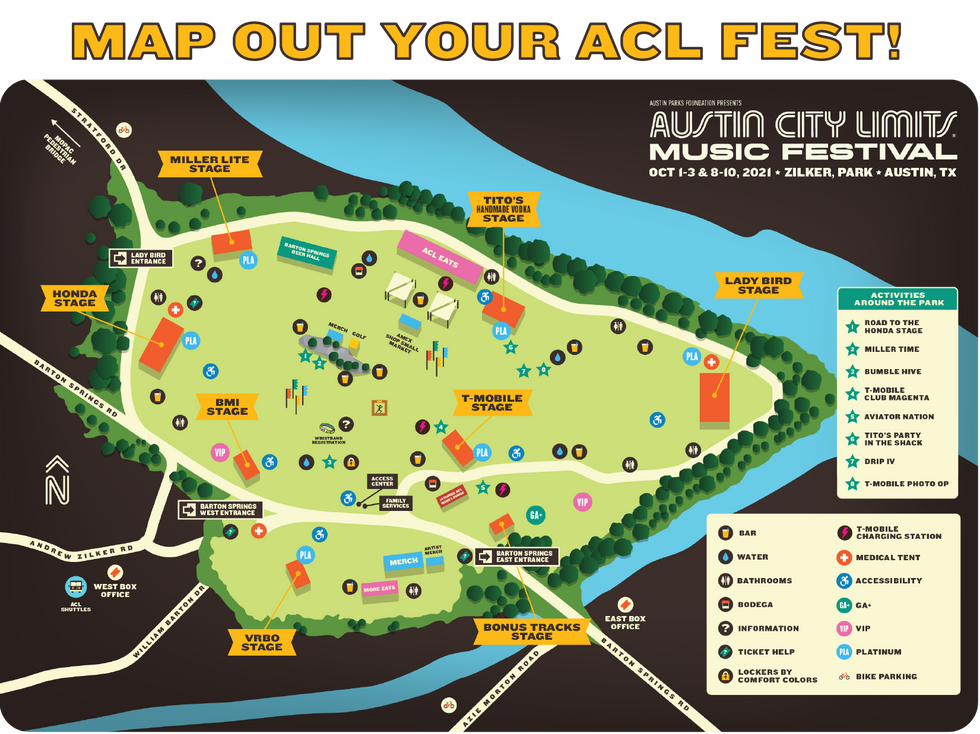 (ACL Fest)
Don't go into the festival blindsided, lest you miss shows that are important to you. The first step in enjoying the festival to its fullest is by familiarizing yourself with the artists—a big part of ACL is discovering new favorites and up-and-coming musicians. This year, almost 20 local artists are performing and the worst feeling is discovering an artist that you could have seen at ACL.
Next, map out which artists you want to see with ACL's daily schedules. Though ACL has yet to unveil its new version of the app, previous versions allow you to schedule reminders for shows you wanted to see.
Don't forget to download the app prior to the festival—ACL can alert guests of set changes, weather and festival news in real-time.
Who to see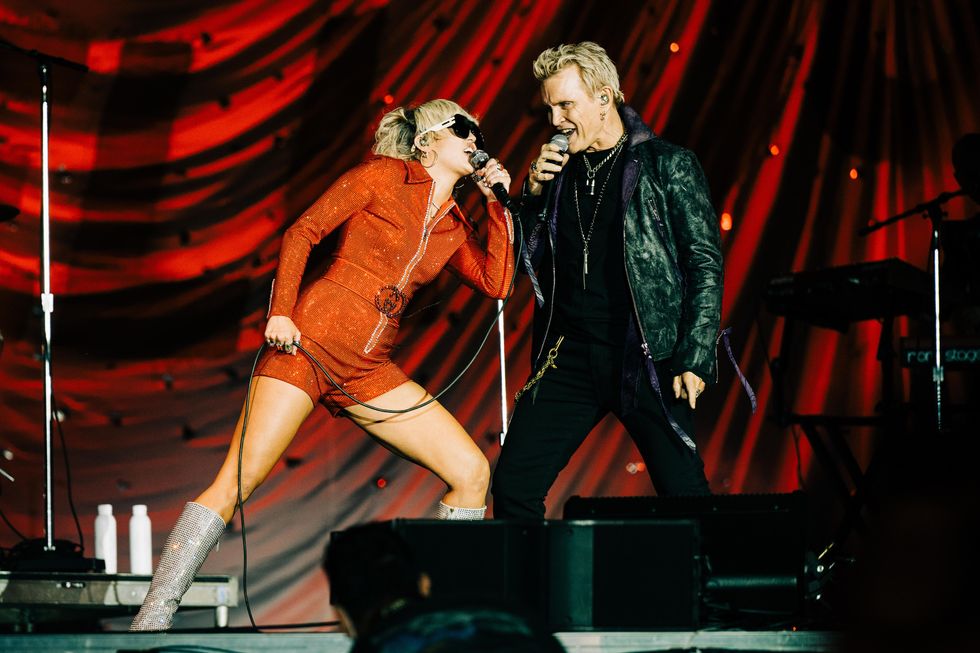 Miley Cyrus brought Billy Idol to the stage at this year's Lollapalooza. (Charles Reagan for Lollaplooza)
Miley Cyrus brought out special guest Billy Idol during her Lollapalooza set to perform their duet "Night Crawling," so ACL guests might get a two-for-one. Tyler, The Creator, took the Lollapalooza set with a theatrical performance that relives his past eras. The queen of Hot Girl Summer, Megan Thee Stallion, successfully got the entire crowd on their feet. It's important to keep in mind that some of these artists might be nearing retirement, like George Strait, so seize the opportunity to catch rare acts live.

There are some local treasures you don't want to miss—Black Pumas, of course, a band that needs no introduction and has its own holiday in Austin; Dayglow, an indie-pop project put on by frontman Sloan Struble; Nané, a thoroughly-Austin band formed from UT students Ian Green and Daniel Sahad, Dayglow drummer Brady Knippa and Black Pumas keyboardist JaRon Marshall; and Sir Woman, a solo project by Wild Child singer Kelsey Wilson.
Ultimately, who you decide to see is up to you but know that you won't regret branching out. You may not love every new band you see but you're bound to find at least one new jam. From the biggest stages, Honda and Lady Bird, to the smallest BMI and VRBO stages, there is a show to enjoy on all of them.
The festival will be here before we know it!
The Food and Drug Administration will consider Pfizer's COVID-19 vaccine application for emergency use authorization in 5-to-11-year-olds on Tuesday. The vaccine will likely be available to kids starting next week.
With 2.9 million Texas children in this age group, state health officials say this is a "big factor" in reducing the virality of COVID. At a Monday press conference, the Texas Department of State Health Services released info on the rollout efforts of the vaccine for children.
Here are some of the answers to your questions.
When and where will it be available?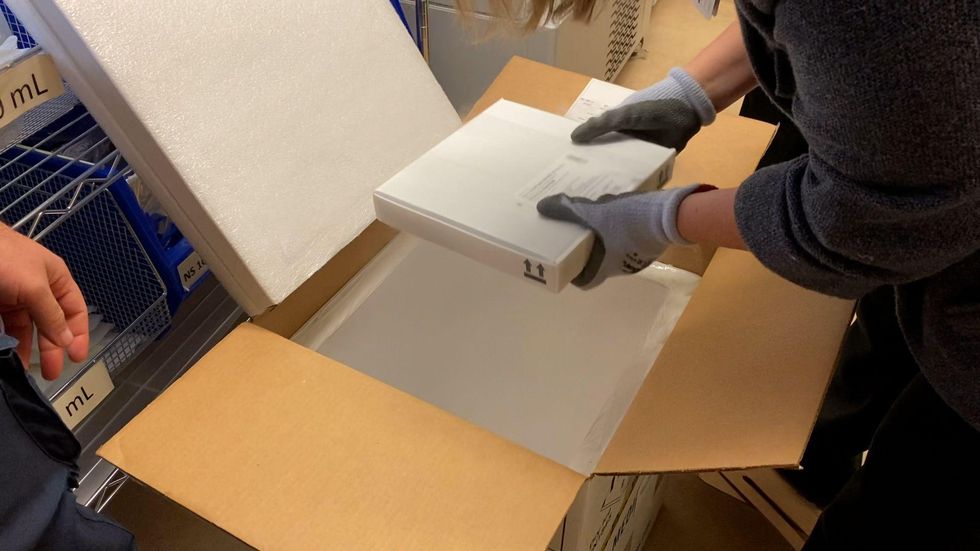 St. David's Healthcare staff unpack the first few shipments of its initial supply of the COVID-19 vaccine on Thursday.(St. David's Healthcare)
Assuming the FDA approves this version of the Pfizer vaccine this week, vaccines will start shipping out almost immediately with the first vaccines for children likely available next week.
DSHS has already put in an order of vaccines under the federal government's "pre-order prior to launch" program.
COVID vaccine providers will begin receiving those first shipments 1-5 days after the approval. After Monday night, DSHS will have put in three different orders for vaccines. The second shipment will arrive 3-7 days after approval and the third shipment will take place 5-9 days after the approval.
The Center for Disease Control and Prevention will meet on Nov. 2 and Nov. 3 to discuss best practices for administration, allowing for the first shots to be administered after.
The state will be allocated 1.3 million doses across 814 providers in 120 counties. Individual county allocations have not been released but each county got to send a request for how many doses they may need. Federal retail pharmacies, such as H-E-B and Walgreens, are getting their own shipments.
The health department advises using its vaccine finder tool to find the nearest vaccine provider near you.
How is this version of the vaccine different than the first one?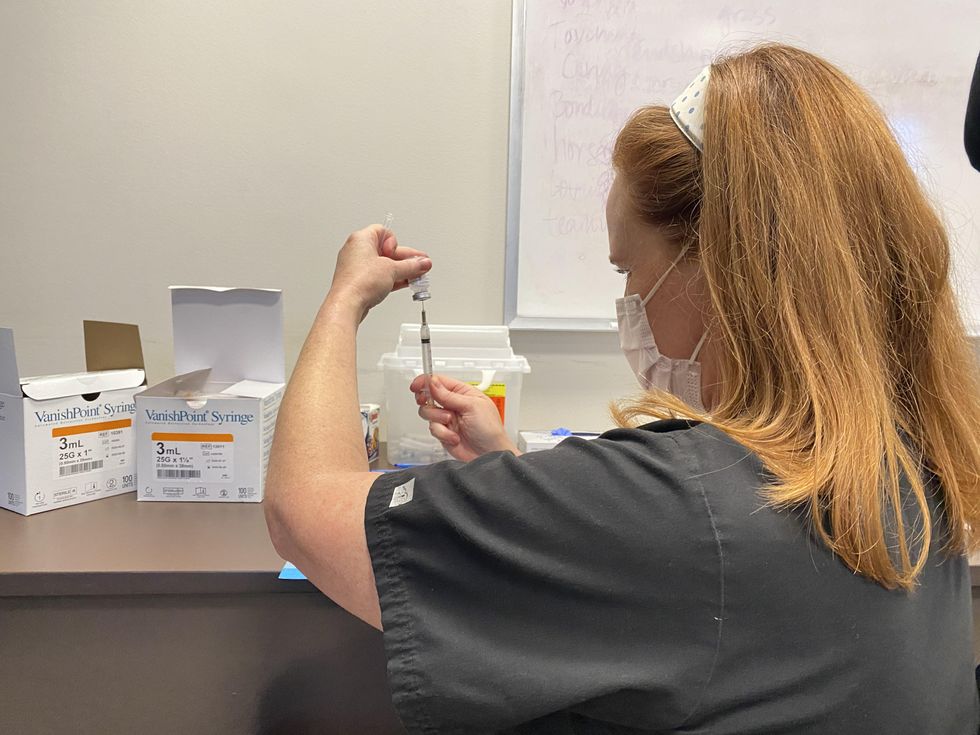 Abbott says COVID vaccine to be available to other groups by end of March
The COVID vaccine for 5-11-year-olds is one-third of the dosage of the current vaccine available to those 12 years of age and older.
It is being identified as the orange cap vaccine, unlike the current purple cap. The purple cap vaccine cannot be administered to younger kids, according to the state health department.
And like the current vaccine, it is 95% effective. The first and second doses are the same and will be advised to be taken 21 days apart.
What are the side effects for children?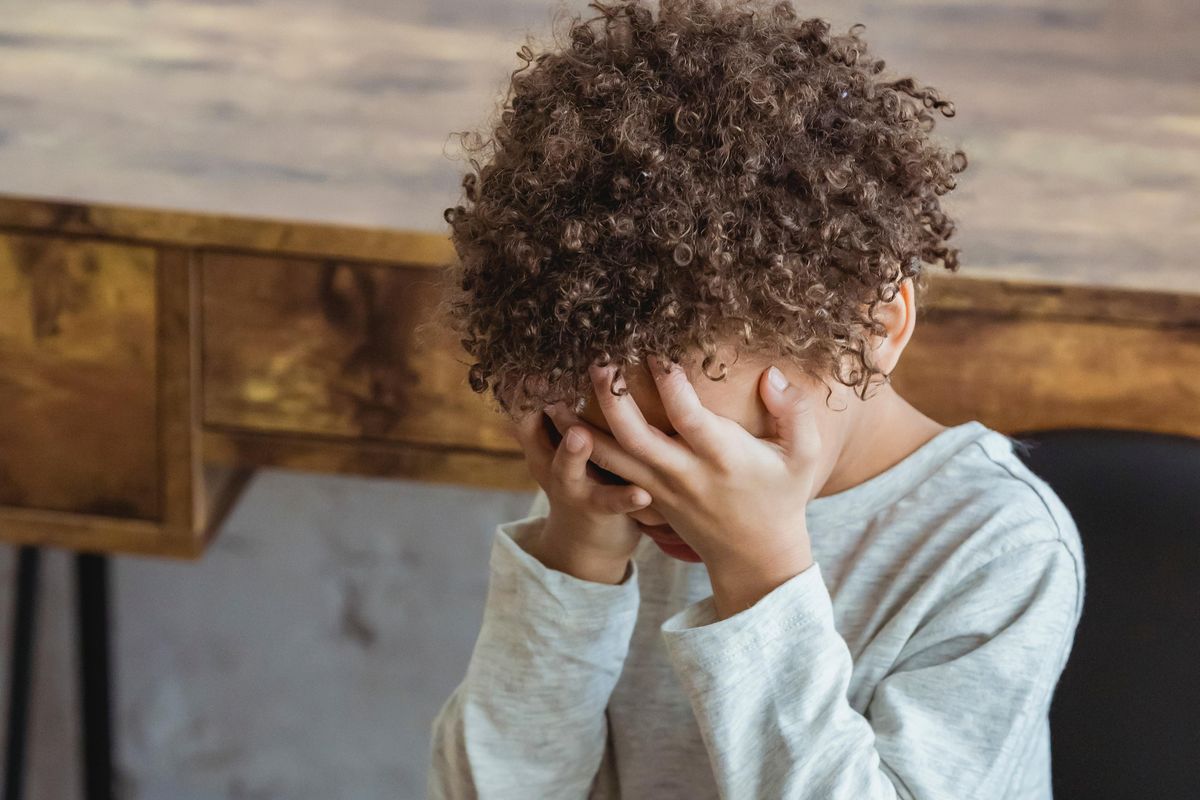 During clinical trials, it was reported that some kids in this age group felt pain at the injection site, fatigue and headaches.
The data submitted to the FDA shows no serious complications, such as cases of myocarditis inflammation of the heart muscle, or pericarditis, inflammation of the outer lining of the heart—rare complications that have been reported among young boys and men receiving the vaccine in other trials.
How will this affect herd immunity?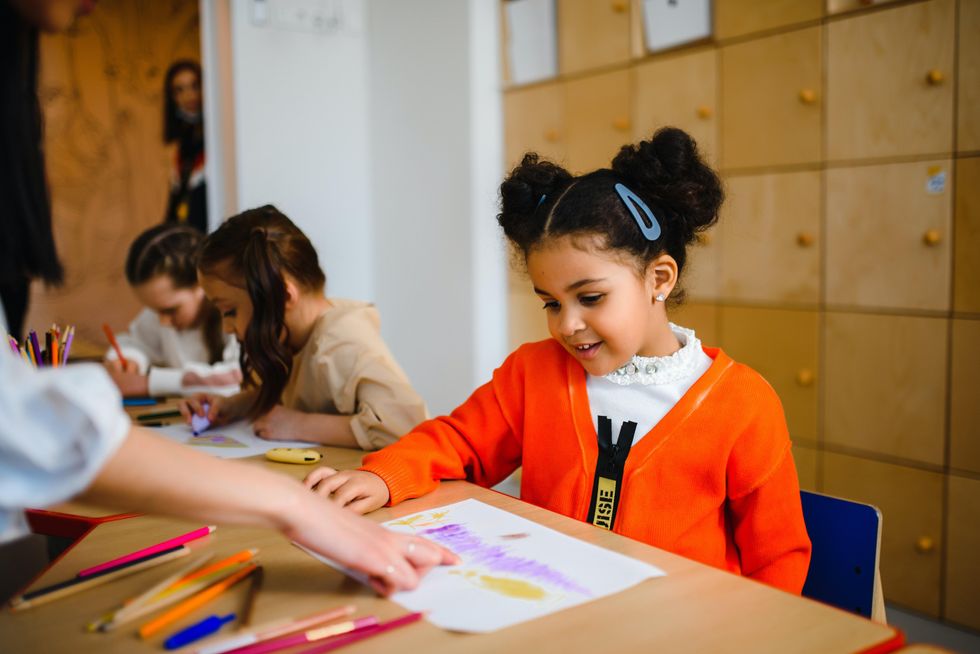 With so many children across the state, DSHS said "we need to have as many people vaccinated as possible."
State health officials said the herd immunity threshold is still being looked into, but with 3 million children soon to be able to get the vaccine, it will be a big factor in reducing the viral load in the state.
"Until we're able to add all the children, we'll see a bigger wave in stamping down the pandemic," DSHS' Imelda Garcia said during the conference.
Of those 12 and older, 72% are fully vaccinated in Travis County as of Monday.
I'm not sure if my child needs this vaccine. Why should I have them get it?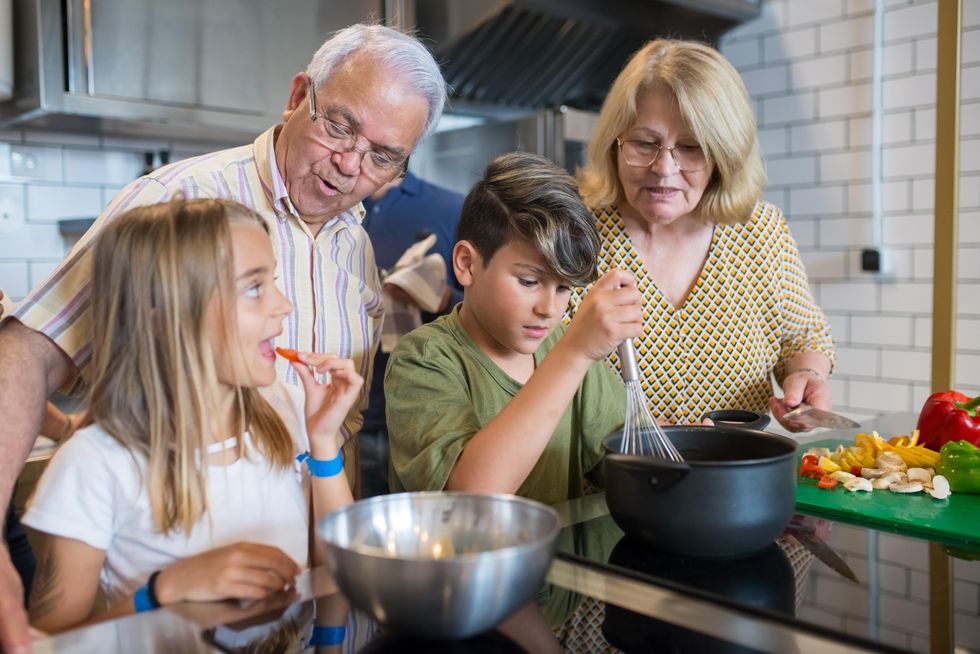 DSHS says this vaccine is important for young kids because it will protect the older population and others around them as well as themselves. The department says to ask experts and doctors questions if you are hesitant so you can be confident with your decision.
Tesla is officially in with the big guns.
After Hertz Global Holdings Inc. placed an order of 100,000 Teslas—the biggest single electric car purchase ever—Tesla officially hit the $1 trillion market cap for the first time.
The trillion-dollar club has some big names, including Apple, Facebook and Amazon. With the purchase, Tesla's stock shot up to more than $1,045 a share by midday Monday, a new record after topping $900 a share just a day earlier.
The $4.2 billion deal is the biggest purchase of electric vehicles to date. Hertz said it will use the Teslas to round out their fleet of electric rental cars by 2022 just months after filing for bankruptcy protection.
The news came just days after Tesla followed its leader, CEO Elon Musk, and relocated its headquarters to Austin. Austin's Giga Texas plant, which is currently finishing construction, is set to begin producing Cybertruck models at the end of 2022 and will begin "volume production" by 2023, Musk said in the meeting.
Musk celebrated the stock market victory on Twitter.
Shortly after moving to Austin, Tesla saw its best quarter yet with Q3 revenue coming in at $13.76 billion—up from $8.77 billion this time last year. It was the electric car companies' ninth straight profitable quarter.
They say imitation is the sincerest form of flattery, right?
While Northwest Arkansas isn't exactly looking to be a breakfast taco-loving, live music-having tech hub, it is branding itself as the Austin of yesteryear. And who better to come to the quickly-growing paradise than Austinites themselves?
OZ Brands is the latest NW Arkansas organization to entice Austin residents to pack up and make the move. The company, which is named after the area's Ozark Mountains, promotes travel, trails and art within the region and is owned by Runway, a NW Arkansas business investment group. Runway is headed by Walmart founder Sam Walton's grandsons, Steuart and Tom Walton.
Oz is targeting Austinites with the "One Way Out" giveaway, a program that will give at least 10 Austinites a one-way Allegiant ticket from Austin to the Northwest Arkansas National Airport.
"Fall is the perfect time to visit and explore the natural beauty of the Ozarks," the program's website reads. "Why just one way, because once you're here, you won't want to leave!"
Why swap cosmopolitan Austin for NW Arkansas' forest-filled hideaway? Just like other local programs including the Greater Bentonville Chamber of Commerce and the NW Arkansas Council, OZ Brands is looking to capitalize on priced-out Austinites who may not be pleased with the region's unprecedented growth.
"It's okay, Austin, we get it. You're tired of the tourists, the traffic, the hassle," the website says, escalating to an all-caps message reading, "YOU NEED A BREAK, AND WE ARE HERE TO GIVE IT TO YOU."
OZ is far from the first program to offer financial incentives to move to the area. Ads for Greater Bentonville began cropping up on the feeds of Austinites weeks ago as they promoted their annual tech summit, while the NW Arkansas Council rolled out similar ads. Instead of "Austin City Limits," the organizations promised "Bentonville City Limitless." If you "wish you'd bought in Austin 10 years ago," the Council promises that the area is perfect for you.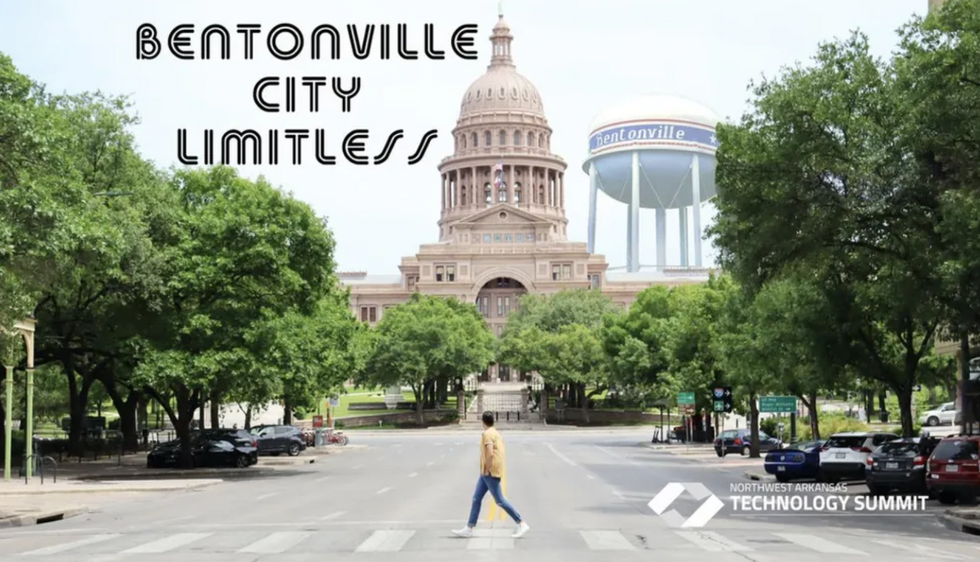 The Greater Bentonville Chamber of Commerce and NW Arkansas Council have both made moves to bring Austinites to the region. (Greater Bentonville)
Like similar programs in the past, One Way Out "is an opportunity for Austinites who no longer feel at home in their own city to see for themselves the value and qualities of Northwest Arkansas ... It's for those living in the Texas city who feel the growing pains of Austin expanding beyond its limits," the company said in a press release.
The region has recently experienced substantial growth, moving to fourth on the U.S. News and World Report's list of 150 Best Places to Live in the U.S. in 2021-2022 and enjoying an influx of businesses, tech workers and startups tired of the West Coast's crowds and priciness. And with a great arts and culture scene, a lower cost of living and even a financial incentive to move to the area, talents like film producer Kristin Mann decided it was time to swap Austin for sunnier skies in Arkansas.
"I love (Austin) how it is now, don't get me wrong, but I've always fantasized about what it might have been like before it really exploded," Mann said. "And I feel like that's similar here...There's something really unique about this town, and it feels like there's something really exciting happening here."
The contest ends Oct. 29 and is open to anyone 18 and older that lives within 50 miles of Austin. Winners must book their trip within four months of the competition and finish the trip by May 1, 2022.