Austonia AM
100% Austin news, info, and entertainment, straight to your inbox at 6 a.m. every morning.
In five minutes, you're fully informed and ready to start another great day in our city.
Get connected with our daily update
The world has changed drastically over the past year, and South by Southwest, one of Austin's most beloved institutions, has, too.
After being abruptly canceled by the city last year, one week before it was set to kick-off due to the increasing understanding of the potential impact of COVID-19, it returns this year in a virtual format March 16-20.
---
The festival, which for more than 30 years has drawn visitors from across the globe to Austin every March, will this year put an even greater focus on the changing world around us, with themes that touch on everything from cultural resilience in the arts to finding connection in a virtual world, said SXSW Chief Programming Officer Hugh Forrest.
Additionally, the festival will spotlight ways to create both immediate and lasting progress in areas such as racial injustice, poverty, nationalism and the climate crisis amid a global pandemic, Forrest said. Keynote speakers include Austin's musical icon Willie Nelson, U.S. Secretary of Transportation Pete Buttigieg; and political activist and bestselling author Stacey Abrams.
"Strangely, amazingly, in 30 years of SXSW, Willie Nelson has never spoken at SXSW. This is his first time ever," Forrest said. "If there's anyone who is the spiritual leader of Austin culture, of the Austin vibe, of the thing that's making everyone in the world try to move to Austin, that is Willie Nelson. I'm so, so excited he's a part of this year's event."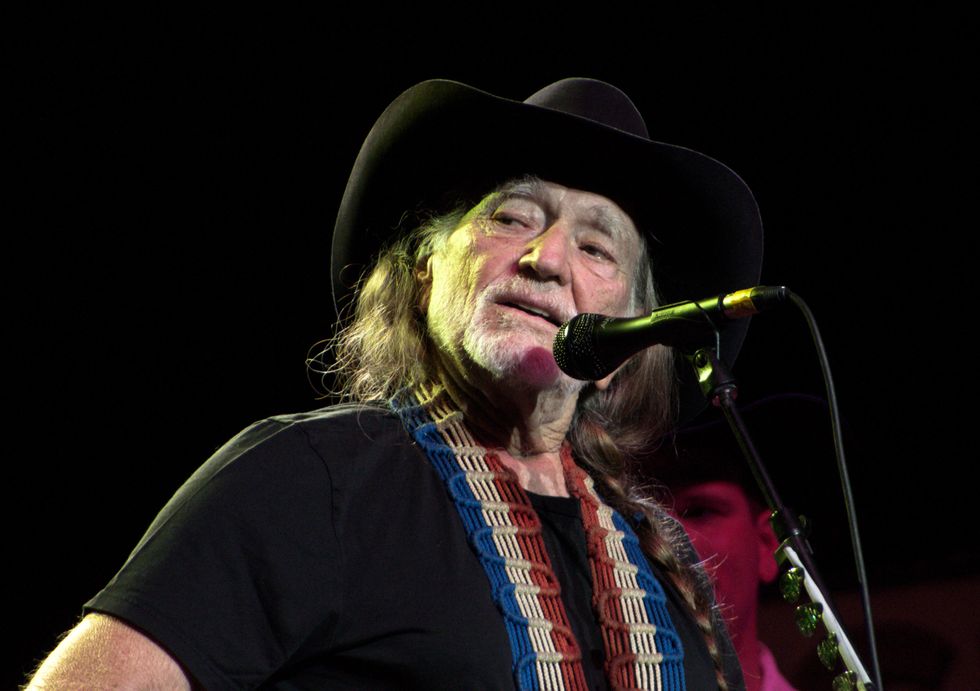 Austonia checked in with Forrest about highlights of this year's festival, lessons learned over the past year and what the festival might look like going forward. Below are edited excerpts from that interview.

First things first, how are you doing?
Let's not do another one of these years anytime soon, right? It has been a challenging year for everybody in Austin and Texas and the U.S. and the world. Personally, I've worked at SXSW for 30-plus years and this feels like it's been the most challenging year I've ever done this.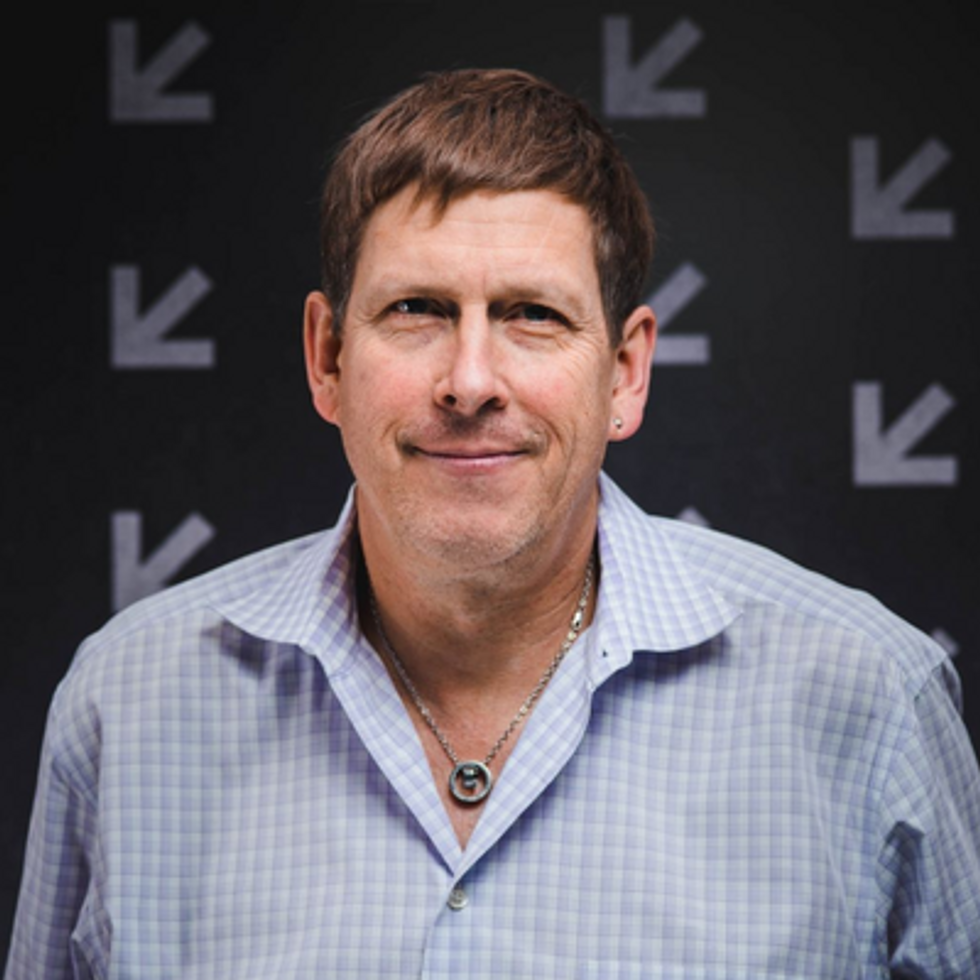 SXSW Chief Programming Officer Hugh Forrest (Hugh Forrest/Twitter)
Last year, the city decided to cancel SXSW on March 6. What was that like?
We were one of the first big events in the U.S. to be canceled because of COVID. At the time when it was canceled there were people who were like, 'Do we really need to cancel this?' A month, two months, three months later? It was absolutely the right call to make, and thank goodness the city had the foresight to do that.
You all had spent 10 months planning for SXSW 2020. How did the cancelation impact SXSW staff personally?
It was heartbreaking to have the event canceled. (Under normal circumstances) it's a really hard slog of 10 months but you're always rewarded when spring comes and all these people come to Austin and it's a heck of a lot of fun and it makes all the hard work worthwhile. That didn't happen this year. That was challenging. We had to layoff some of the staff, and that absolutely sucked. It was a difficult spring.
How did you plan for the 2021 event with so much in flux in the world?
That was challenging also because to the extent that we can recall where our mindset was in March, April and May last year, it seemed like this thing was going to be over in a few months and we'd be back to normal. We were kind of planning two or three different scenarios at once, whether 2021 will be an in-person event like we've always done, or wait, maybe it'll be somewhat in person, somewhat online, or wait, maybe it'll have to be fully online. By early fall, mid-fall it became pretty apparent we weren't going to be able to do any kind of in-person experience.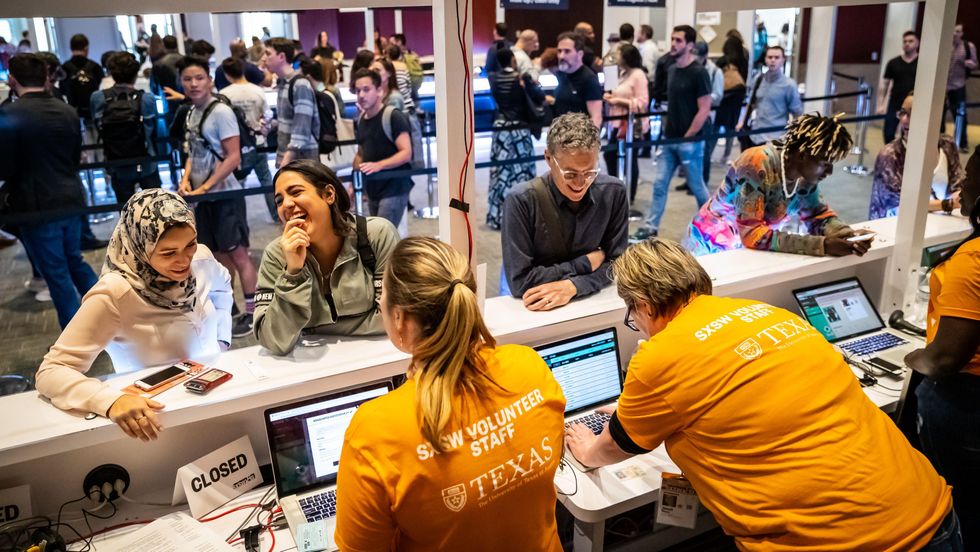 A normal year of SXSW brings in thousands from all over the world.(Aaron Rogosin/SXSW)
What were the primary challenges with planning a virtual event?
One of the things from a planning standpoint and an execution standpoint that has made this year's event so much more difficult is that we have 30 years of experience producing a live event. We've gotten a little better every year and of course in 30 years that equates to a lot of improvement. We've never done a virtual event before, so there's no playbook to look at. It's just a completely different scenario and very, very challenging.
The March timing of SXSW meant it was deeply impacted by the pandemic two years in a row, first with a cancellation and second with a virtual event. With the ACL festival and University of Texas football announcing that they plan to have in-person events come fall, is that frustrating for you at all?
Is it hard to take? Yes. Is there any alternative? Not really. When dealt with lemons try to make lemonade. I think for as challenging as this year has been, meaning planning for SXSW 2021, we've put together a pretty phenomenal program. It's going to be a different program than what you would experience in person but in many ways, it's not different. SXSW has always focused on massive creativity. People are doing incredibly innovative things, have ideas about the best new technologies, the best new music, the best new films. That's what we're doing again is bringing together very, very creative people and trying to inspire our audience, because inspiration is more important than ever in 2021.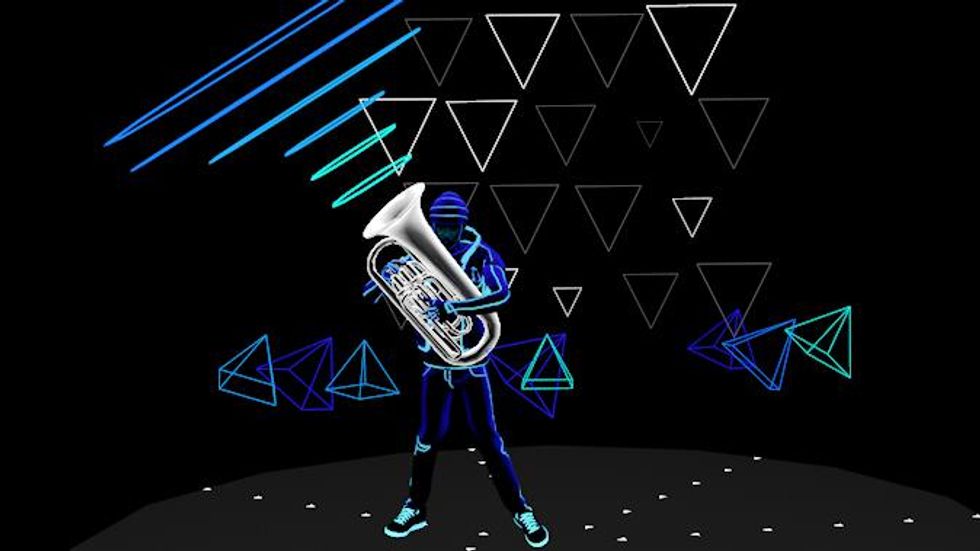 SXSW 2021 Online XR. (SXSW)
From the pandemic to the Black Lives Matter movement to the election, 2020 was a year like no other. How did the events of the past year impact this year's programming?
The one-word answer is immensely. I think the 2021 program is very, very reflective of everything we've seen over the last 12 months, be it COVID and COVID recovery or the Black Lives Matters protests and how a lot of us are trying to become more DEI (diversity, equity and inclusion) focused individually and as companies. Also, the divided scenarios that we saw on Election Day and thereafter and, even if you want to go back two weeks ago in Austin, the huge storm being likely a feature of climate change. We've got a lot of climate change content at this year's event.
What doors has having a virtual event opened in terms of programming?
The fact of being a virtual event where speakers participate by being on a Zoom call has given us the opportunity to pull in speakers that we've always wanted to have at SXSW but it's never quite worked. One of the best examples there is (businessman, investor and author) Sir Richard Branson, who is speaking on a session about how business leaders should be against the death penalty. It's a fascinating session, he's very committed to this cause and also committed to this idea that businesses need to get more involved in social issues. We've been trying to get him to Austin in the spring for at least the last five years and it never worked out and this year it did from a virtual standpoint.
What should people expect from the virtual SXSW experience?
One of the neatest things about the virtual event is in some ways people will be able to experience the convergence of different industries that SXSW always executes in an even more robust way. You'll be able to do a film screening and then go to a panel about food and then go to a music showcase and then a comedy thing, all in the space of 90 minutes and all from the convenience of your laptop or your connected device.
Do you have any attendance projections?
One of the features that I'm always proud and excited about for SXSW is it brings so many international people to Austin. In recent years in fact, about 25% of our paid registrants were from outside of the U.S. That number has gone up even more with the virtual event.
What's your hope for SXSW 2022?
I think, I believe, I hope that we'll be back to an in-person, real-world event in 2022, but I think what we will have learned doing the virtual event this year will be a huge help. The pandemic has impacted every business and the pandemic has forced every business to evolve and change and grow and reevolve very quickly and do 10 years of evolution in the space of a year. The event business is no different than that. When we come back in 2022, we'll have a hybrid approach where people who can travel to Austin and experience SXSW can experience the event that way. People who simply want to experience the event from the convenience of their computer will be able to experience the event that way also.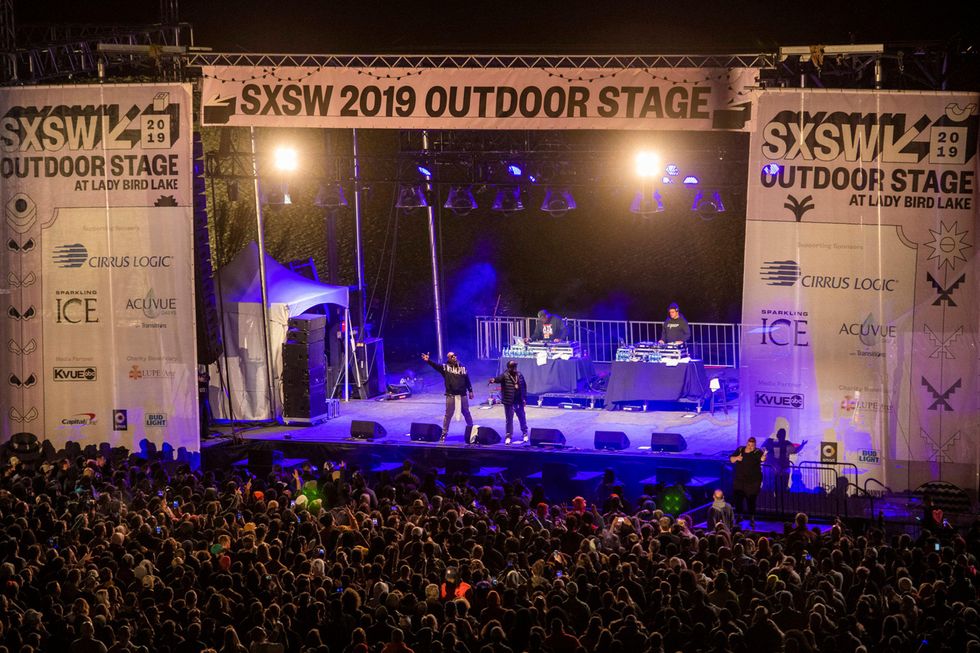 (David Brendan Hall)
Any final thoughts on this year's event?
On the one hand, it's a very different year because it's virtual and that has produced huge challenges, but on the other hand, it's the same SXSW we've been doing for 30-plus years where we're trying to emphasize, showcase, celebrate, propagate massive creativity in all different industries, bring very creative people together and see what kind of connections and new ideas come when you bring those people together. That's been the formula for what has made SXSW so special in the past and I think it will also make SXSW very special in 2021 and thank goodness in 2022, knock on wood, we'll be back to being able to do it in person and in real life.
IF YOU GO
SXSW's 2021 iteration, SXSW Online, will be held virtually March 16-20. Passes are $325 and include access to all aspects of the festival, including conference keynotes and featured speakers, film festival premieres and screenings, music festival showcases and events, comedy festival showcases and online exhibitions. After the festival ends, much of the content will remain available for passholders to view through the end of March. Learn more here.
With more research done on the COVID-19 Delta variant, Austin Public Health is upping its goal of 70% vaccinated to at least 80% due to the extreme virality of the strain.
As more Delta cases are identified—up to 29 cases are confirmed in Travis County—health officials are urging the unvaccinated to get their shots to contain the spread and relieve hospitals from reaching full capacity.

Austin-Travis County surpassed the Stage 5 threshold on Friday and has reached a seven-day average of 61 hospital admissions. However, Austin health leaders have yet to make an official shift as the Delta variant calls for new guidance, APH Health Authority Dr. Desmar Walkes said at a joint Travis County Commissioners Court meeting on Tuesday morning.
The new guidance has yet to be released, but Walkes said it will take into account the viral load of Delta on both unvaccinated and vaccinated people.
Last week, the Centers for Disease Control and Prevention revealed the Delta variant was as contagious as chickenpox, which has a herd immunity threshold of at least 90% vaccinated.
Although 63.42% of those eligible in Travis County are fully vaccinated, breakthrough cases—where vaccinated people are contracting COVID-19—are being identified. APH has identified 1,496 breakthrough cases of the roughly 800,000 vaccinated. Most breakthrough cases are showing less severe symptoms or are asymptomatic, according to APH.
Health officials are still asking residents to wear masks, although the city cannot mandate any masking orders due to an executive order by Texas Gov. Greg Abbott.
"Our challenge is going to be whether we're going to stand as a community and everyone who can get vaccinated, get vaccinated, and everyone wear a mask—that's what it's going to take," Walkes said.
Save Austin Now is now 2-0 over Austin City Council after its petition to add more staffed police officers to the Austin Police Department was certified, garnering over the 20,000 votes needed to make it on an election ballot.
The petition calls for more police staffing per city resident, quicker response times and more training for city police officers in the wake of increasing violent crime rates nationwide and a year of limited APD staffing. The City Council will now decide whether to implement the ordinance outright or add it to the November election ballot; it will likely do the latter.
Over 25,000 of the 27,778 signatures racked up by the public safety petition were certified as valid, well over the 20,000-vote threshold required to be certified with the City Clerk. City Clerk Jannette Goodall placed the city's seal of approval on the petition on Tuesday morning.
The petition, by the same political group that got the camping ban reinstated through a petition in May, seeks to:
Require minimum staffing of two officers per 1,000 residents
Require a minimum standard of 35% community response time
Add 40 hours of training
Require city council members, Mayor Steve Adler and other city staff to enroll in the Citizens Police Academy
Facilitate minority officer hiring through foreign language proficiency metrics
Austin's 160 patrol vacancies have dropped its staffing rate to 1.2 officers per 1,000 residents, according to the department. APD's response time has increased by about one minute and 50 seconds in a year.
The petition comes nearly a year after APD's budgets were slashed by city council following the summer's Black Lives Matter protests, which saw several demonstrators severely injured as millions called for justice in the police-related deaths of George Floyd and locally Mike Ramos, an unarmed Black man killed by APD officer Christopher Taylor, in April 2020.
Austin and the U.S. have experienced a widespread uptick in violent crime rates in 2021. The city has reached 49 homicides in 2021, higher than the total number of murders in all of 2020 and the 38 homicides in the city in 2019. Austin police officers have seen response times rise as the department suffers increased vacancies and fewer newcomers while cadet classes are being readjusted.
Opponents argue the ordinance would ramp up a policing budget while taking away from other departments including Fire, EMS, violence prevention, and mental health care. City Council Member Greg Casar, the Travis County Democratic Party and the Austin Justice Coalition have spoken out against the organization's latest public safety move, calling out the campaign as a "right-wing petition" that misleads those who sign.
🔥 PANTS ON FIRE: Republican-front group Save Austin Now is lying about their petition!

They say their measure is about police reform, when it's really about devastating our city budget - all for the benefit of the police union. Watch the video here ⬇️ #ATX pic.twitter.com/Z6QQSfhHfH
— Gregorio Casar (@GregCasar) August 2, 2021
The latest battle between city council and Save Austin Now will be decided by Austin residents in the Nov. 2 election.
Austin City Limits fest and iHeartRadio Fest are the latest festivals to announce the removal of rapper DaBaby, who has come under fire for homophobic comments made during a recent festival.
The 29-year-old rapper, whose real name is Jonathan Lyndale Kirk, was dropped by Lollapalooza just hours before his set on Sunday, followed by the Governor's Ball in New York and Nevada's Day N Vegas after making unsolicited comments about men with HIV/AIDS at the Rolling Loud Festival in Miami. Rolling Stone Magazine confirmed with iHeartRadio organizers that DaBaby will no longer perform.
There is no word on who he will be replaced with yet, though rumors on ACL's subreddit, r/aclfestival, are saying they expect Tyler, The Creator, who performed at Lollapalooza. Kirk will be replaced at Day N Vegas by rapper Roddy Ricch.
Kirk later backtracked his offensive statements on his Instagram story, but again faced criticism for not exactly apologizing.

After facing a second round of backlash for his Instagram statements, the rapper posted on Instagram, saying:
In addition to being dropped from the festivals, DaBaby has been denounced by fellow celebrities like Dua Lipa, Madonna and Elton John.