Get connected with our daily update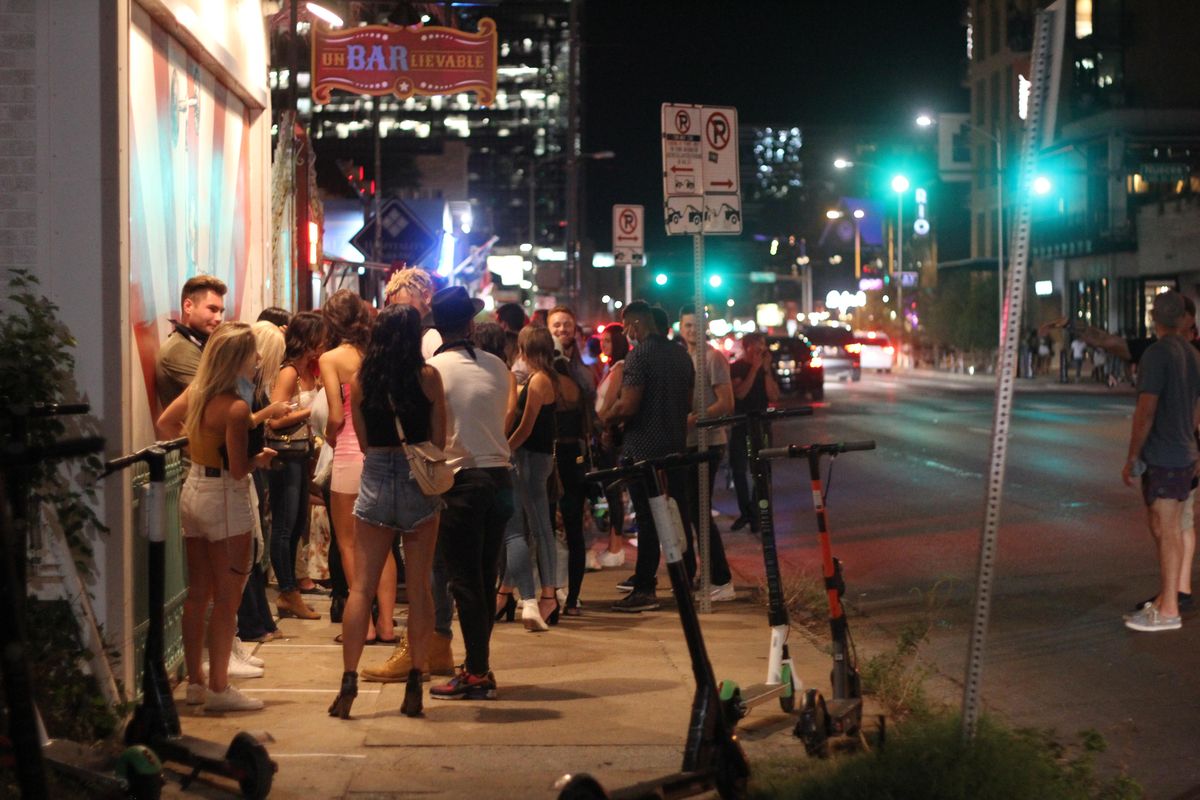 With Texas' mask mandate ending and Gov. Greg Abbott giving businesses the go-ahead to open at full capacity on Wednesday, some bars couldn't be happier about their newfound freedom to open like its 2019.
---
Bars, like many other businesses, took a huge hit as they were forced to close and then only opened as restaurants a few months ago. While many are opting for safety despite the lifting of the mask mandate, those that have been skirting pandemic rules since the beginning of the pandemic are proud to say they are opening in pre-covid style.
Whiskey Tango Foxtrot Icehouse, 701 W. 6th St., did not answer several calls from Austonia, but took to Facebook and Instagram to celebrate that "Texas is open" after Abbott announced that bars no longer had to follow restrictions.
Back in June, the bar was one of a few that had its alcohol permit suspended by the Texas Alcoholic Beverage Commission for violating social distancing rules.
Similarly, UnBARlievable on West 6th Street, the self-proclaimed "greatest drinkery on Earth," had its permit suspended at the same time as Whiskey Tango Foxtrot Icehouse but is taking a unique route in regards to the new order.
Brandon Cash, owner of UnBARlievable, The Rooftop on 6th, The Aquarium on 6th and The Goodnight posted to his personal Instagram story that UnBARlievable would be "masks off" and "100% open" come March 10.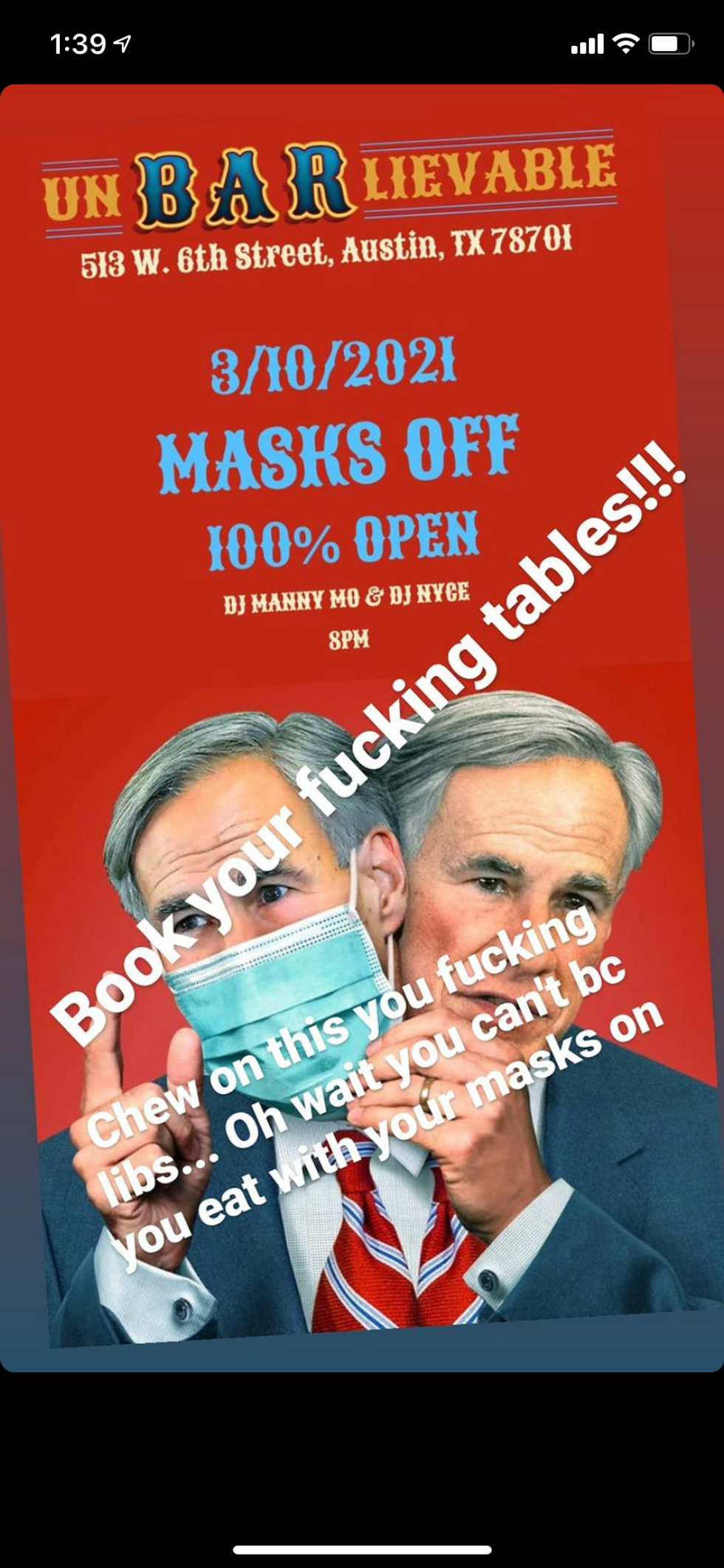 Cash has been making a splash in the Austin bar scene for a while, not just for his disdain for COVID-19 safety precautions but he has also been called out multiple times for racism and sexism over the years.
Anti-Brandon Cash blog,
shutdownbrandoncash.com
, said he posted on Facebook after Unbarlievable had its alcohol license suspended earlier this year. Cash has repeatedly refused to apologize for the comments he has made on social media.
UnBARlievable did not answer multiple attempts to call the establishment during business hours.

Elgin bar Liberty Tree Tavern, 117 N. Main Street, also celebrated the news on Facebook, saying it was "bout damn time" that the state opened up. The bar garnered national attention back in May 2020 for not allowing masks to be worn inside the establishment.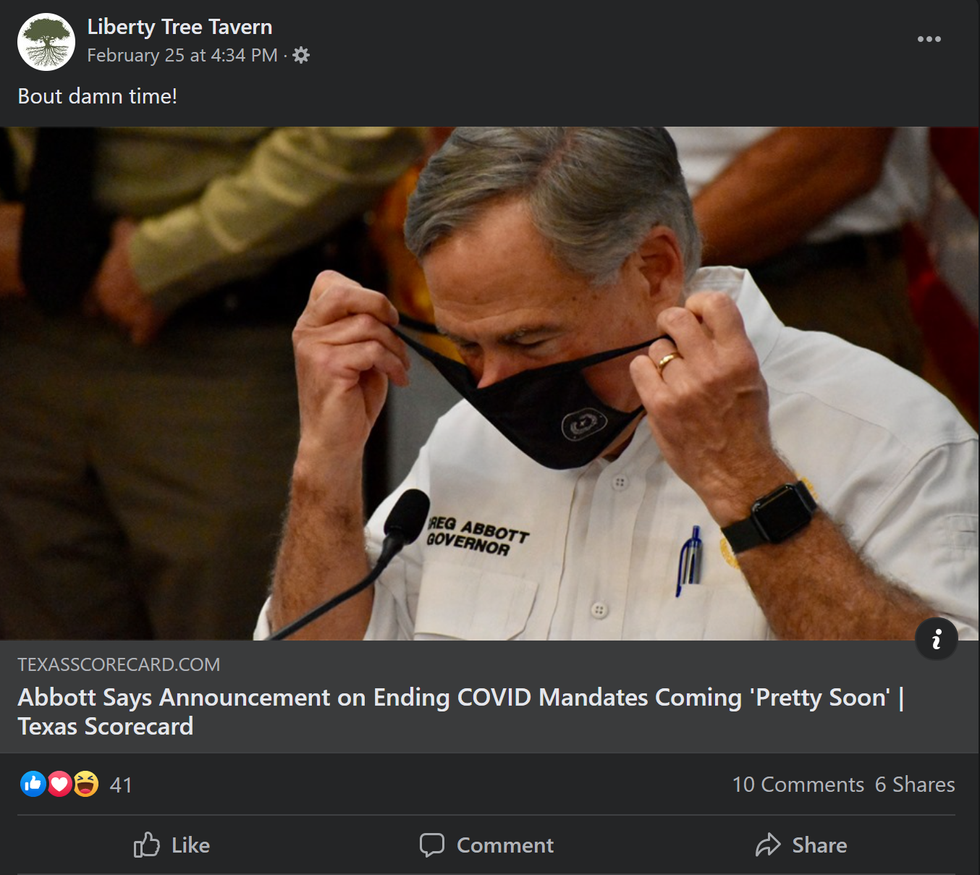 The bar encouraged patrons not to come to the bar if they were concerned for their safety.
According to a poll done by KXAN, a fifth of Austinites said they will stop wearing masks altogether tomorrow, whereas a poll done by Eater Austin showed that 38% of Austinites said they would only dine at restaurants and bars that don't require masks.
While a huge majority of Austin bars are planning to keep safety precautions, some are taking a middle ground. Open-air music venue Cedar Street Courtyard, located at 208 W. 4th St., told Austonia they will still encourage wearing masks and social distancing but they will not require it. Additionally, they will allow people to roam the venue and hit the dance floor.
Of the 22 bars that answered calls from Austonia, 21 confirmed they would continue to enforce restrictions as normal. View some of them here.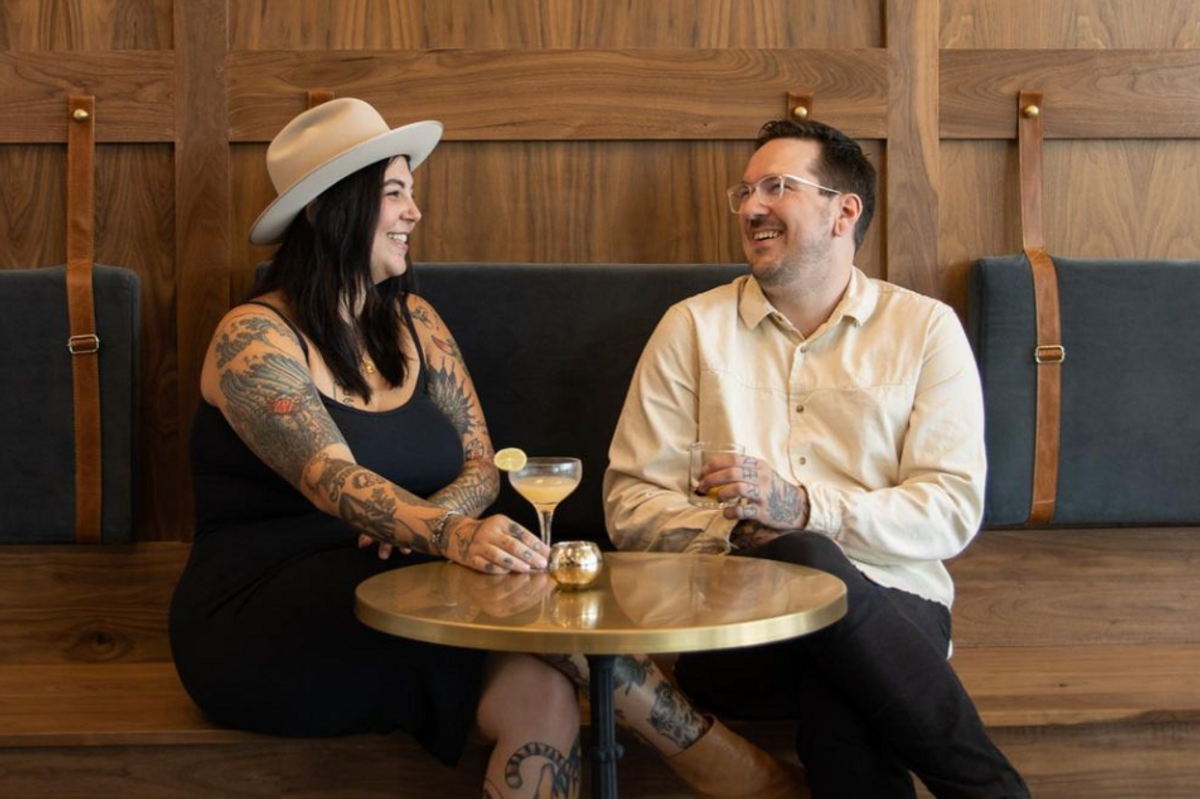 Since we started working at Austonia, the editorial team has visited more than 40 coffee shops across the city to work in. We have a few favorites but the shops that transition from work to play are some of the best.
The ideal day-to-night coffee shops, according to us, are open by noon and stay open late, have both coffee drinks and alcoholic libations and are suitable both for a day of work or a night out.
Whether the conversation is just too good to pause, you need to blow off steam after a long day of work or want to mix up your midday pick-me-up, we recommend these businesses around town.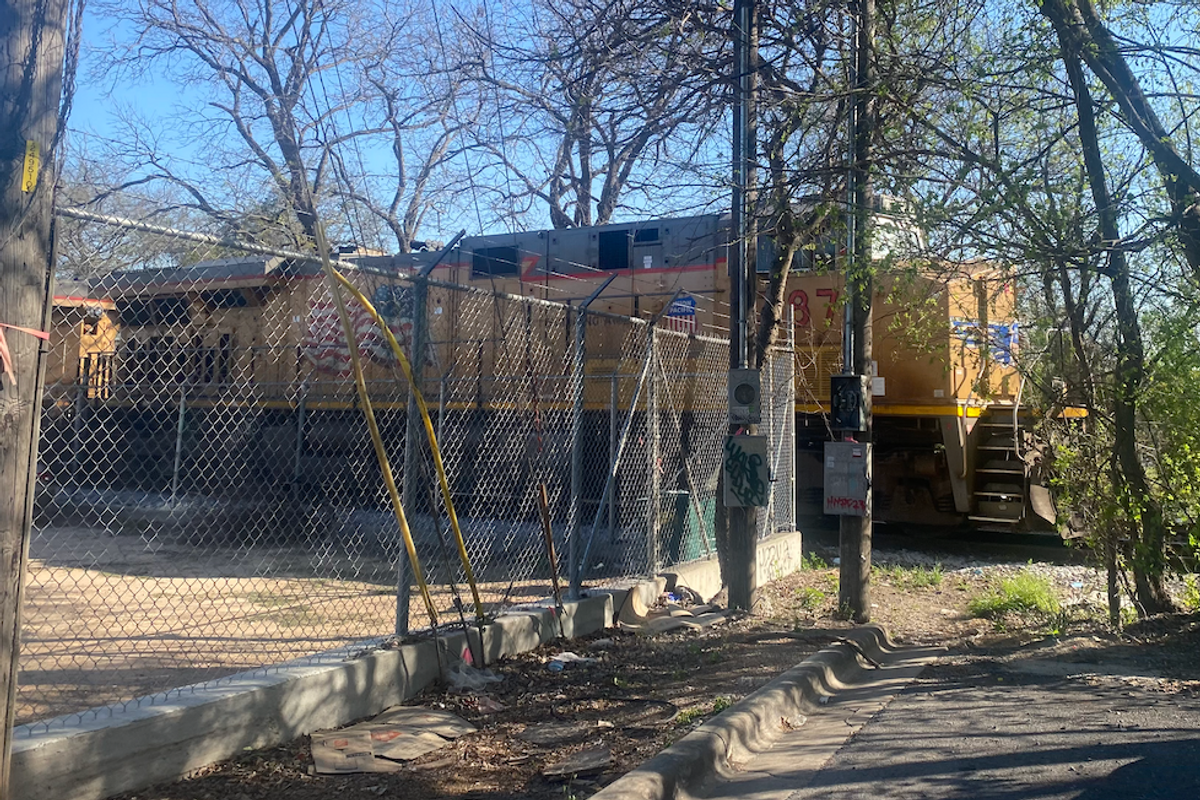 A Union Pacific cargo train hit a man in his 40s, killing him Thursday morning, Austin police said.
The train's driver called the police after the train hit the man at around 12:45 a.m. in the 300 block of Orchard Street, near Fifth Street and Lamar Boulevard.
Police have not released the identity of the man.