Get connected with our daily update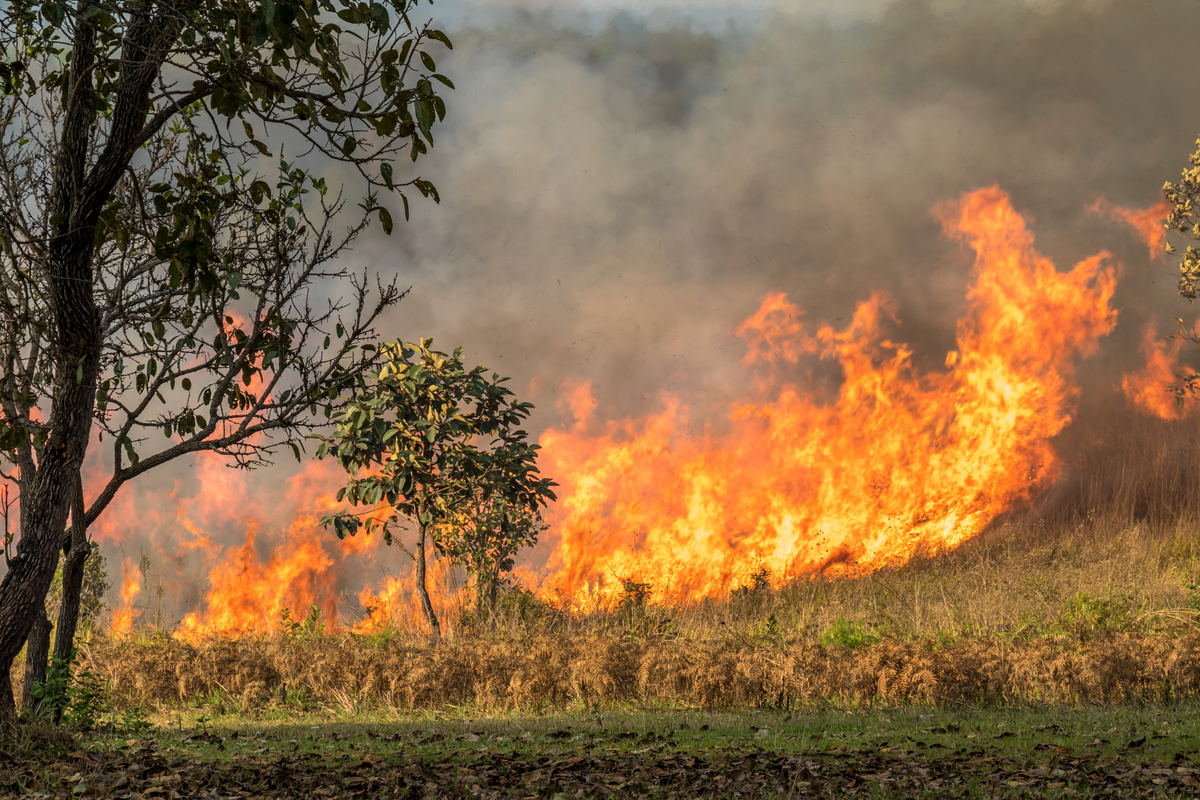 All evacuated residents have been let back into their homes, while the 813-acre fire that sparked Tuesday at Bastrop State Park has been contained up to 70%. As of Wednesday afternoon, officials are saying there is "no threat" of fire breaching the containment line around it.
---
All residents were allowed to return home Wednesday after 6 p.m.
Fire crews and the Texas A&M Forest Service responded to the Rolling Pines Fire at 100 Park Road 1A on Tuesday, which is still burning but growth has plateaued. Crews asked more than 250 families in the area to evacuate on Tuesday and in a Wednesday morning press conference, officials said there is no active fire in the evacuated areas.
With high overnight humidity Tuesday and low winds early Wednesday, BCOEM said today will allow the hundreds of firefighters on-scene to continue the battle. Firefighters are focusing on the southern and southwestern containment lines, according to BCOEM.
While some evacuations have been lifted in the northern areas, the southern area remains closed for the safety of crews and residents. Officials said they believe that no residential structures have been damaged thus far.
According to the Bastrop County Office of Emergency Management, the wildfire sparked during a prescribed burn that took place Tuesday, despite wildfire warnings. Park Road 1C from Harmon Road to Park Road 1A had been closed for the prescribed burn.
According to Bastrop County Judge Paul Pape, there will be a full investigation into the cause of the fire once it has been extinguished.
"I do want to assure our citizens that having a controlled burn get out of hand is not acceptable in Bastrop County," Pape said. "We will be sure that we will get to the bottom of this and we will find out exactly what happened and what went wrong and how we can be better in the future."
Although the incident will be investigated, Texas Parks and Wildlife Department Executive Director Carter Smith said prescribed burns are a "calculated risk" but remain a "critically important" tool to preventing wildfires. Smith said he is convinced the certified burn boss thought it was safe to carry out the fire.
"We have to manage fuel loads and fire risks with the strategic, judicious application of prescribed fire and we recognize to carry that out we need the trust and confidence and support of the community, this community," Smith said. "We will do everything we can to continue to earn the trust and support of this community as we go forward."
Crews worked through Tuesday night to control the flames, with officials saying the fire activity had "greatly reduced" at 10 p.m., and allowed them to create a containment line. Aviation crews were making water and retardant drops to slow the spread.
The blaze is in the same location as the Bastrop Complex Fire of 2011, which burned for 55 days, killing two people, destroying 34,000 acres and around 1,700 homes and buildings. The fire, which started in 2011, became the most destructive wildfire in Texas at the time.
A hotbed for fires, the Hidden Pines Fire started at the same location in 2015, destroying 4,600 acres and 64 structures.
Some road closures have been put in place at State Highway 21 South Shore Lake Bastrop and East State Highway 21.
This story was last updated at 4:00 a.m. Thursday. It will be updated as more information becomes available.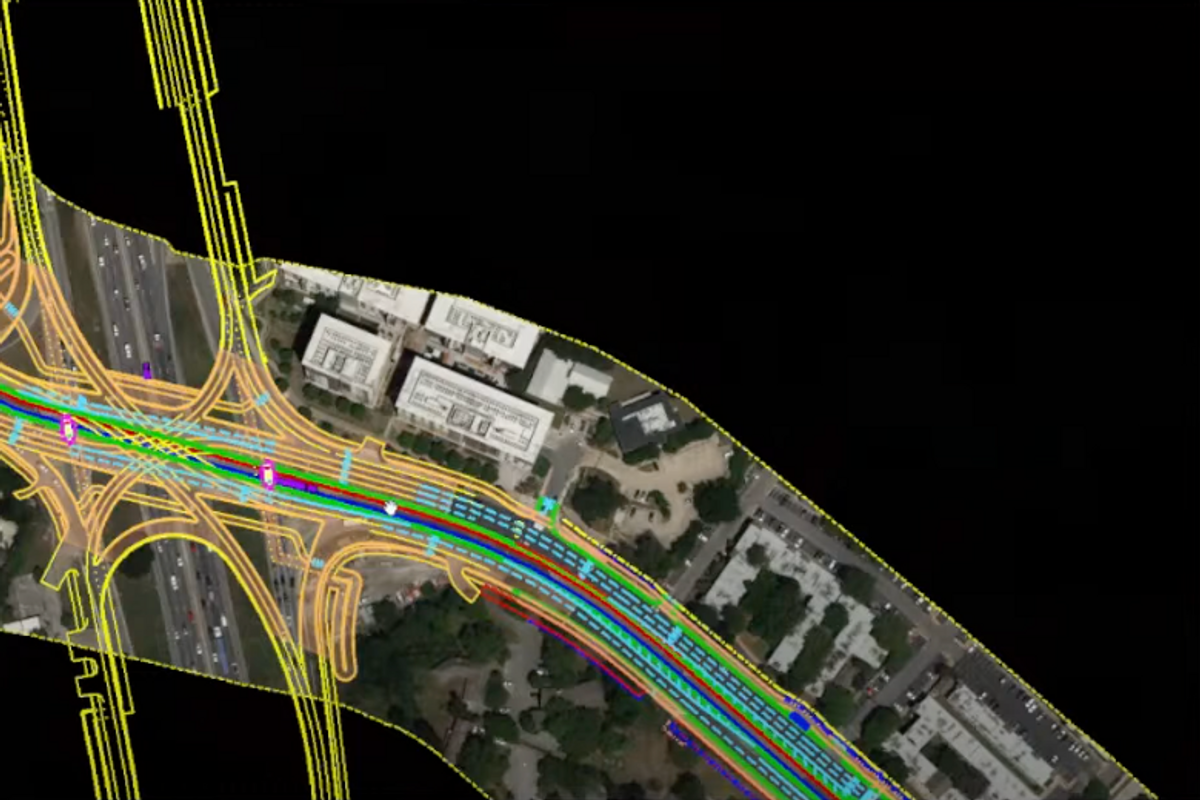 Designs for stations along Project Connect's Blue Line were presented this week, giving a detailed look at what part of the rail system extending from downtown to the airport could look like.
The planned stations that have gotten the latest focus include Waterfront, Travis Heights and Lakeshore stations past Lady Bird Lake.
At the Waterfront station, the preliminary design aims to prevent visual obstructions and save on costs. This is accomplished by a transit guideway that will lower from the bridge to a level station.
Heading onto East Riverside Drive, the light rail faces a curve requiring a slow down to about 10 miles per hour.
The Travis Heights station could involve relocating a pedestrian crosswalk zone at Alameda Drive to Blunn Creek. Since light rails can't effectively operate on a steep grade, this allows the transit guideway to avoid that.
From there, the rail will extend to the Norwood Park area, and though it will reach along the right-of-way zone, the park will be able to remain open.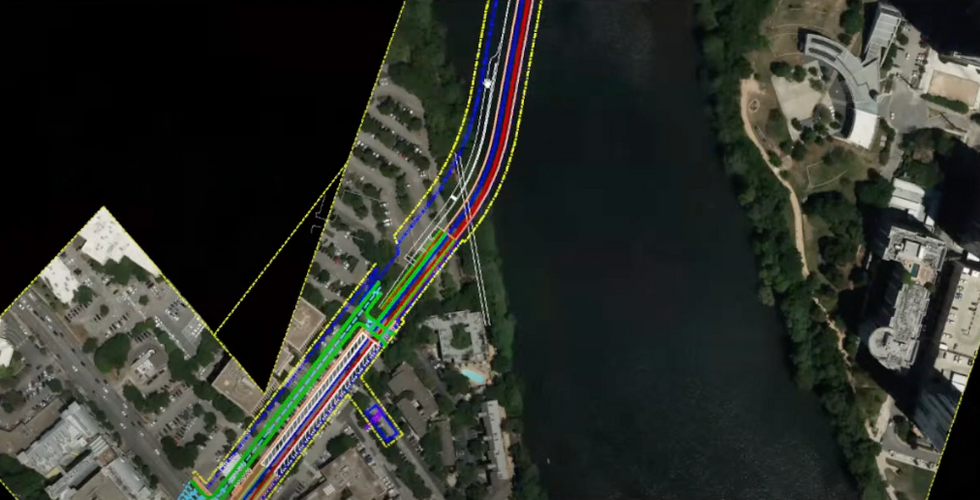 A view of the Blue Line by Lady Bird Lake. (Project Connect)
The line involves some coordination with the Texas Department of Transportation. That's because the department is working on an intersection that will have to be built before the phasing of the section of the Blue Line involving an I-35 crossing.
When it comes to the safety of cyclists and walkers, design ideas include a pedestrian hybrid beacon by East Bouldin Creek that would provide a protected signal to cross. And for the intersection TxDOT is carrying out, Project Connect is working with them on pedestrian access across the intersection. It could involve shared use paths along the street and crossings beneath it.
This summer, the public can expect 30% of design and cost estimates to be released. Though the project was $7.1 billion when voters approved it in November 2020, the latest estimates factoring in inflation and supply chain constraints show it could ultimately be upwards of $10 billion.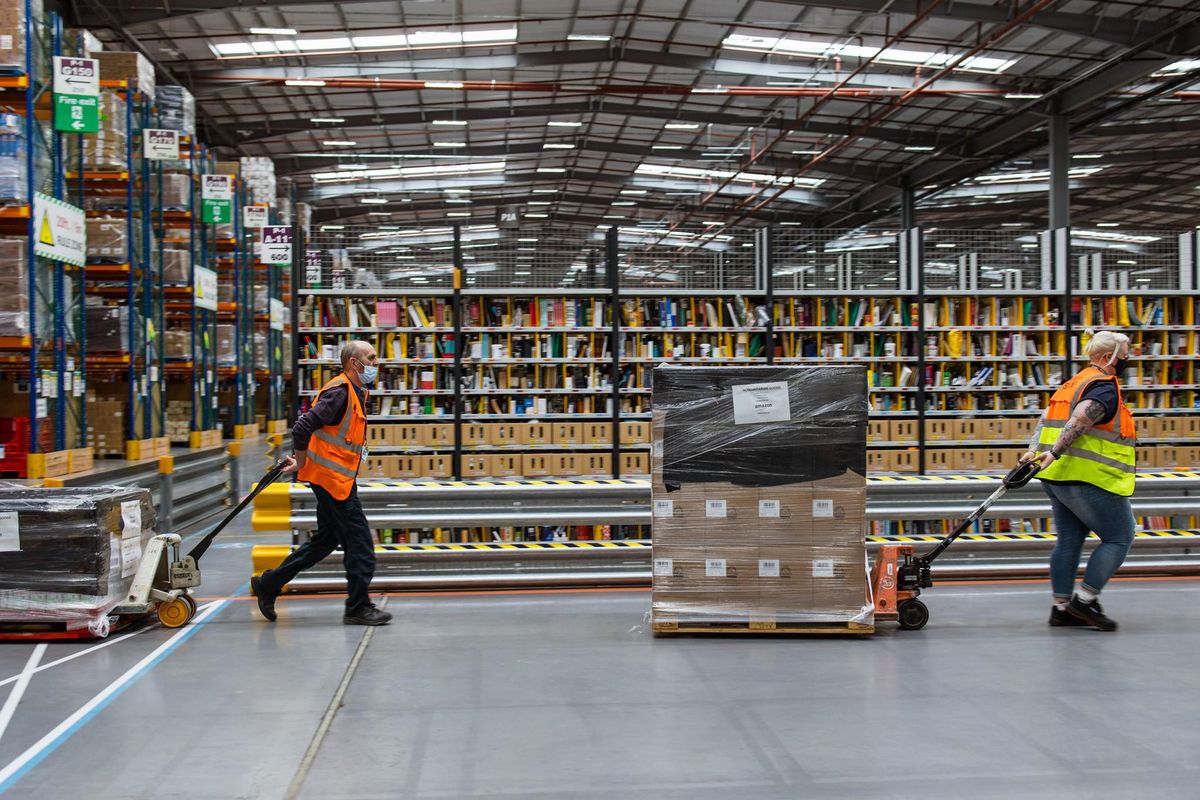 Plans for an Amazon warehouse in Round Rock—a $250 million project slated to be a large distribution center—are on hold.
This comes just after the tech giant had its worst financial quarter in seven years.
The details:
Late last year, it announced an expansion at the Domain adding 2,000 more corporate and tech jobs.
Amazon still owns the site in Round Rock. Plans for it are unclear.
Early this week, the Wall Street Journal reported that Amazon is aiming to scrap warehouse space as it faces a slowdown in its e-commerce operations.
Part of that effort involves exploring the possibility of ending or renegotiating leases with outside warehouse owners. Another aspect is a plan to sublease warehouse space.
"It allows us to relieve the financial obligations associated with an existing building that no longer meets our needs," an Amazon spokeswoman told the Wall Street Journal. "Subleasing is something many established corporations do to help manage their real estate portfolio."