Get connected with our daily update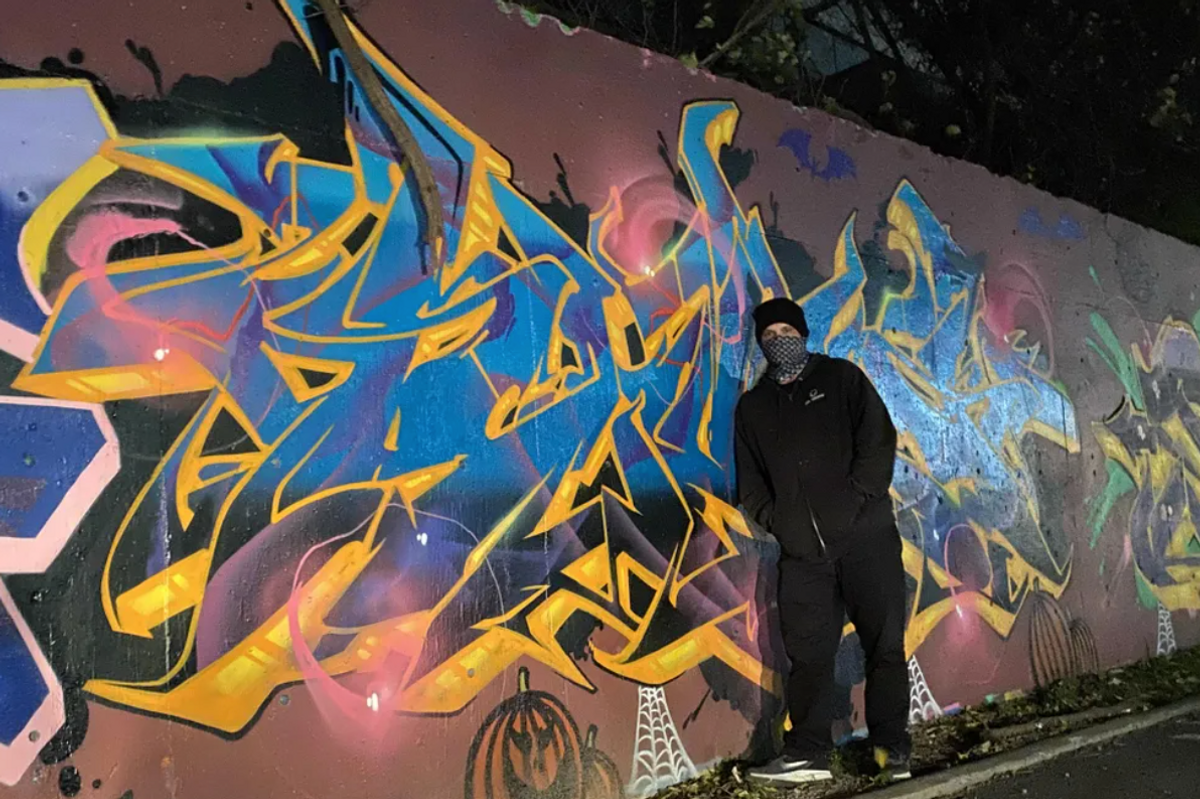 (Laura Figi/Austonia)
Where does one find Austin's best art—in a museum or a great hall? At the auction house or inside glass boxes? Actually, Austin leaves its artwork out for all to see on its walls.

---
Navigating through Austin, you won't even need to look for murals because you are bound to see artwork galore, sheathing buildings near and far. It has become such an Austin staple, business owners are clamoring to have the best murals on their buildings.
Some of Austin's most famous murals adorn South Congress: the 'I love you so much' mural, which tells an iconic love story; the 'Willie for President' mural, which sought to liven the mood in a difficult political climate; and many, many more.
Fans of Mr.Rogers flock to Home Slice Pizza to pose with the 'Won't you be my neighbor?' mural on the other side of Home Slice at 1421 S. Congress Avenue, commissioned by one of the pizza chain's partners, Jeff Mettler.
Mettler said they loved the former Shepard Fairey mural that graced the wall but when the wall's wheatpaste started to deteriorate, it came time to invite something new. Mettler called upon Austin-based artist Niz to brainstorm a new mural to unite the South Congress community.
"(We) really just wanted a beacon of positivity and kind of just like a love letter to our community, the message being like everyone's welcome," Mettler said. "People love Mr. Rogers, so they're naturally drawn to that. I think we achieved our purpose of creating a positive mural, and people just really smile whenever they saw it."
Beyond the restaurant's desire to cover their walls in art, Mettler said back in the early 2000s, many artists weren't in it for the money—they just wanted a safe place to paint. Mettler said he has been proud to give local artists a space for their creativity.
"Other than us and the graffiti park on the west side, at the time, we were really the only places where graffiti artists could go on private property and not have to worry about police," Mettler said.
Hope Outdoor Gallery, otherwise known as graffiti park located at 1008 Baylor Street, is now defunct. However, it plans to open again in a new location near the airport soon.

Austin artists have been painting the city for years, often illegally.
Austin native Nathan Nordstrom made a name for himself as Sloke One, one of the most prominent graffiti artists in Texas, and has traveled the world showcasing his spray painting skills. You've probably seen his art, ads and murals on walls in Austin without even realizing. He's even sold a graffiti painting to Mayor Steve Adler.
Though he's successful now, he started out young in the 1990s by "getting up," a term those in the game use for painting illegally.
"There's a big rift between the murals and the illegal graffiti," Nordstrom said. "(Graffiti) went from being an art form that was looked down upon and illegal to now being something that is celebrated and promoted by developers and businesses."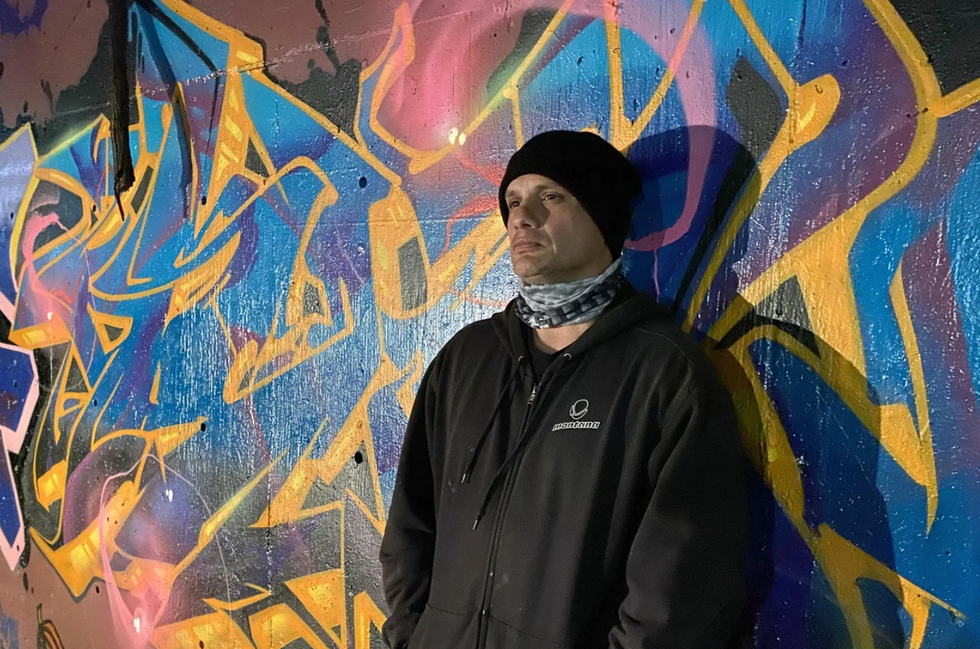 Even though it turned out great in the end for him, Nordstrom paid a hefty price for his art. Nordstrom said he has been arrested several times and served enough jail time to never want to go back, all for slinging spray paint.

"We weren't liked by the public, we weren't liked by the politicians and we weren't liked by the police because what we did was illegal," Nordstrom said. "We come from the streets."
The tables turned as Austin continued to grow. With more folks coming in from larger metropolitan areas around 2010, graffiti became more mainstream because new transplants were already used to seeing it and social media made it more widespread.
Nordstrom said it was frustrating to be chastised for his art one minute, then when it became popular, it suddenly became okay, praised even. He said that was when he noticed money getting involved.
"It comes down to money," Nordstrom said. "But what happens when it's not popular? People are still going to be doing it. If you're in it for the money and the fame, you're probably in it for the wrong reasons. Because there are going to be some dark times where there are no art jobs and maybe you'll go to jail for doing graffiti. Your heart has got to be in it."
The commercialization of graffiti and street art has alienated Nordstrom, to the point where he has turned down jobs that would have paid him well. He still paints, but on his own terms. He still does graffiti in it's purest form—illegally—but you'll never find out where.
But not all muralists started out in graffiti. In fact, many artists consider street, graffiti artists to be very different in the mediums they use and the meanings behind their art.
Opposite of Nordstrom, Austin-based muralist Avery Orendorf said she is in it for the money.
Orendorf enjoys painting so much, she minored in fine arts in college. However, she never saw it as a viable career path because her parents discouraged it. After graduating, working an office job for a few years and later leaving, she was left with no idea what to do.
"I'm not a hobbyist… so I knew that if I was going to do this, I had to do it as a career path," Orendorf said. "I started the business first and kind of learned how to paint murals as I just sort of jumped in and really approached it from a business mindset from the very beginning."
She has been making a living painting murals for the last eight years. Furthermore, the majority of projects she works on are commercial, since she came into the business needing to make money immediately.
Orendorf said she also thinks art and murals have become commercialized. Although, she said she doesn't take issue with it because she loves seeing art around the city.

"I think there is sort of this other side of the mural community where they feel like the commercial mural work is sort of selling out and doing something for the man," Orendorf said. "I just don't think so—I think that we can still create cool unique stuff and cater to clients."
Something both Nordstrom and Orendorf have in common: they love seeing murals uplift the community and if they're going to cover something up, they are always respectful to the artist who occupied the space before.
Orendorf said she refuses to cover a beautiful mural if it is in good condition and is sad to see murals covered up with advertising. Adding to the sentiment, Nordstrom said he always takes a picture beforehand just in case the original artist doesn't have one.
Despite Austin's constant change and the hardship Nordstrom has faced in the city, he said there is nowhere else he would rather be, even after travelling the world.
"Deep down inside, as much as the change hasn't always been pleasant, I still love this city," Nordstom said. "This is my home."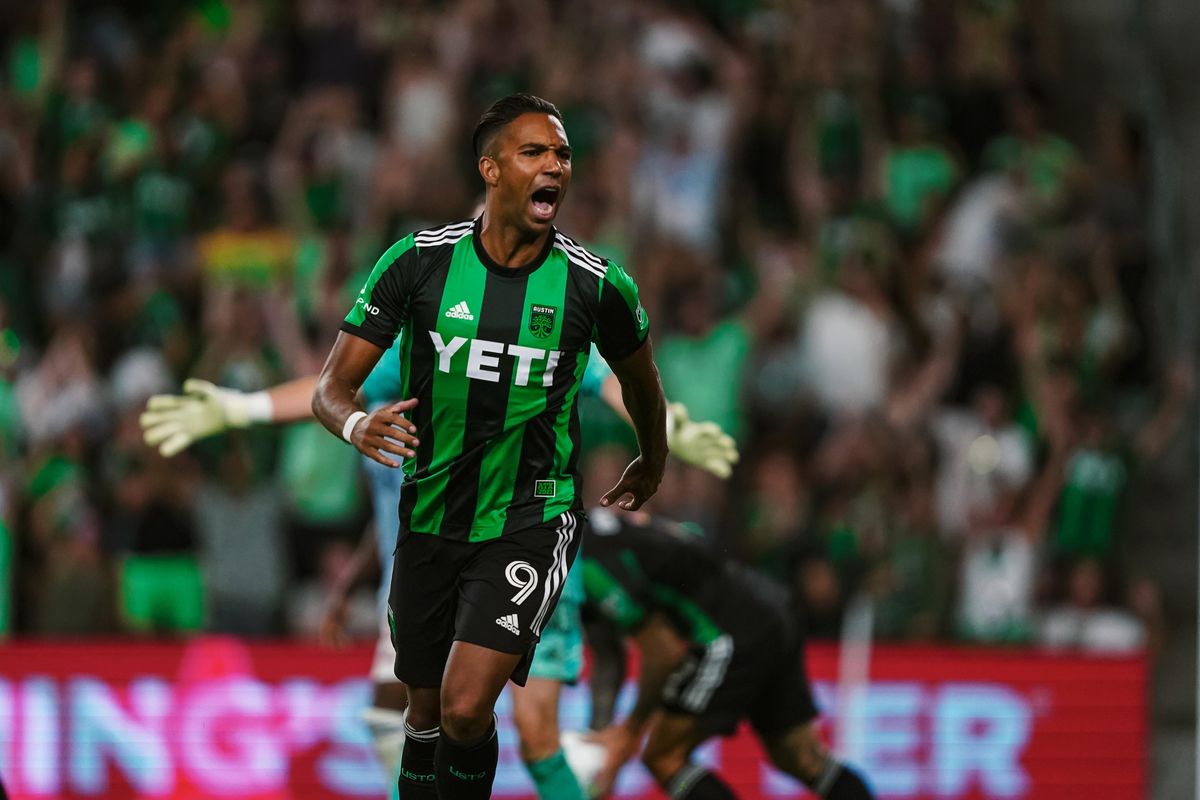 Despite a 2-0 deficit, there was a pot of gold for Austin FC after all as it celebrated its annual Pride Night with rainbows and a 2-2 comeback draw to FC Dallas Saturday night.
After three FC Dallas losses last season, the Dallas derby draw marks the first time Austin FC has tied against its Copa Texas rival. Austin continues to edge over FC Dallas as it sits at 3rd in the MLS West.
Here are the biggest takeaways from the match:
A somber start
¡Ya Basta! Enough! End Gun Violence. #uvaldestrong

📷 @arubiophotospic.twitter.com/3PiVdTPtik

— Los Verdes (@LosVerdesATX) June 26, 2022
Decked out in colorful hues for LBGTQ+ Pride, Verde fans started the match on a somber note as they held up banners to take a stand against gun violence before the match.
As the national anthem began, fans held up banners with the names of each child that was killed in the Uvalde school shooting and a plea to "end gun violence."
The supporters' section was also dotted with Pride flags and a "Bans off Our Bodies" banner in protest of the Supreme Court's decision to overturn Roe v. Wade.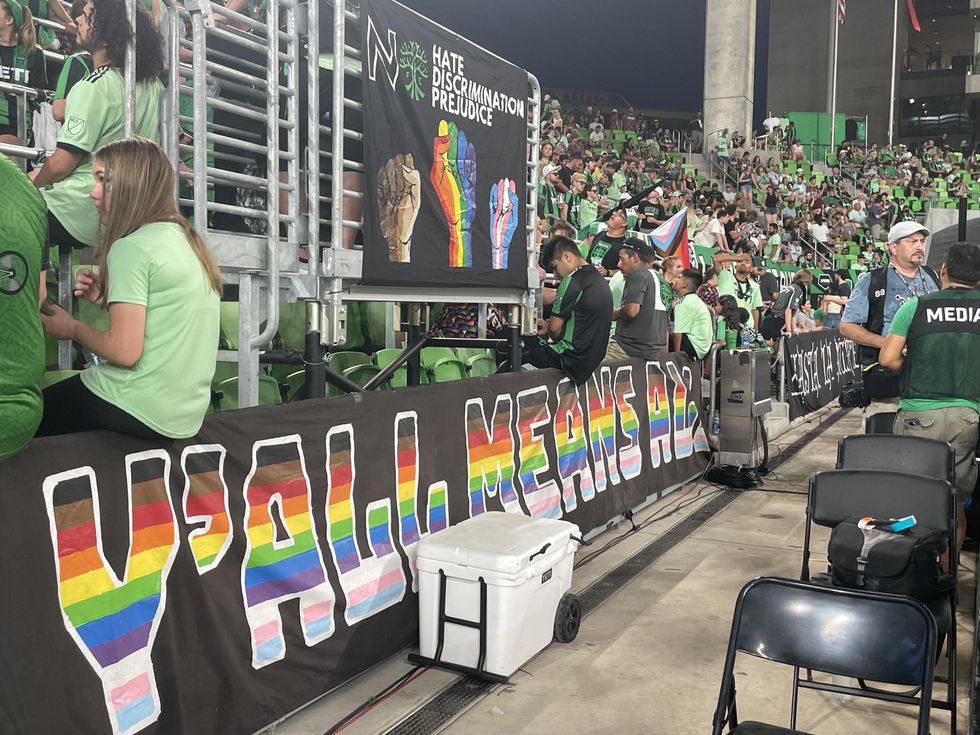 (Claire Partain/Austonia)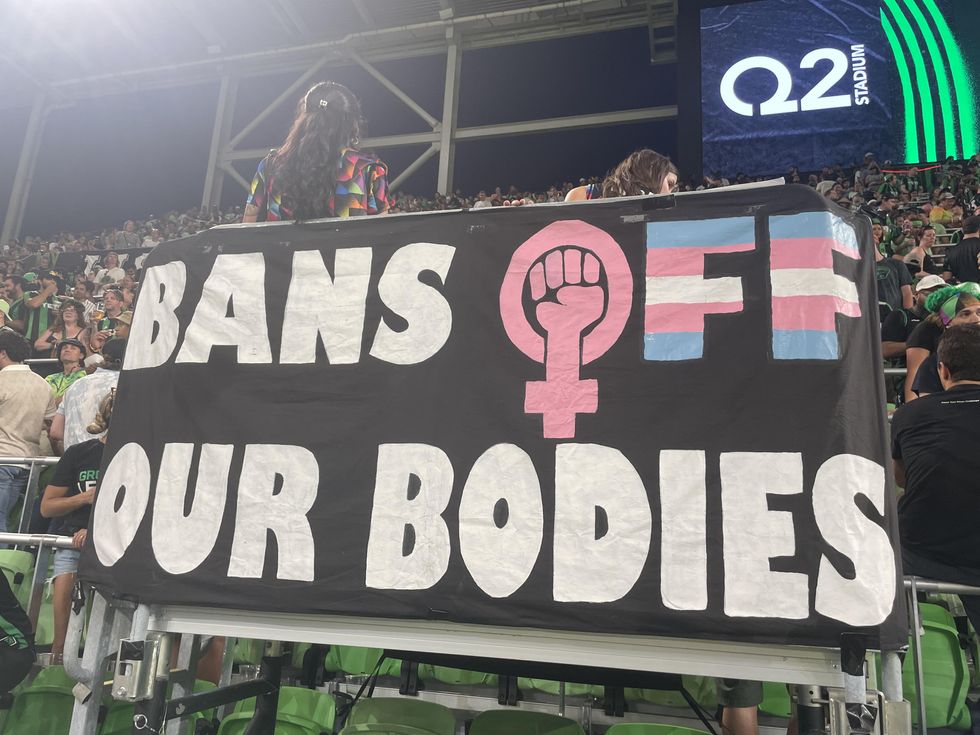 (Claire Partain/Austonia)
FC Dallas earns a 2-0 lead
Paul Arriola is there to put it away and put @FCDallas ahead! pic.twitter.com/Z4AMmM6lp3

— Major League Soccer (@MLS) June 26, 2022
That sober tone continued onto the pitch. With midfielder Daniel Pereira's absence due to a red card, the Verde and Black lost two goals to FC Dallas by the 70th minute of play.
FC Dallas played it sneaky for the first half of the match, giving Austin FC plenty of room to hold possession as it waited to strike on a Verde error. That mentality proved dangerous for Austin as Dallas' Paul Arriola took advantage of Brad Stuver's deflection to score the first goal of the night in the 57th minute of play.
Dallas struck once more as Brandon Servant pushed past the Verde line to score the second goal of the match.
Austin FC strikes back
Sebastián Driussi pulls one back!#AustinFC are still in this one. 👀 pic.twitter.com/Yoi0x768jb

— Major League Soccer (@MLS) June 26, 2022
But energy quickly returned to Austin's favor thanks to Designated Player Sebastian Driussi, who scooted past several FC Dallas defenders alongside Moussa Djitte to snag an unlikely first goal for Austin.
A full Verde comeback
Late drama in this Texas Derby!@AustinFC ties it up, Danny Hoesen with the diving header. 😱 pic.twitter.com/Jk2f4fIEXG

— Major League Soccer (@MLS) June 26, 2022
Austin's subs proved deadly as momentum returned to the home team toward the end of the match. A well-placed cross from Nick Lima—and a diving header from a fresh-legged Danny Hoesen—helped the team secure the draw with a second Verde goal in the 84th minute of play.
Hoesen, who was Austin's first starting striker last season, has now scored two goals with the team after a yearlong injury stuck him on the bench.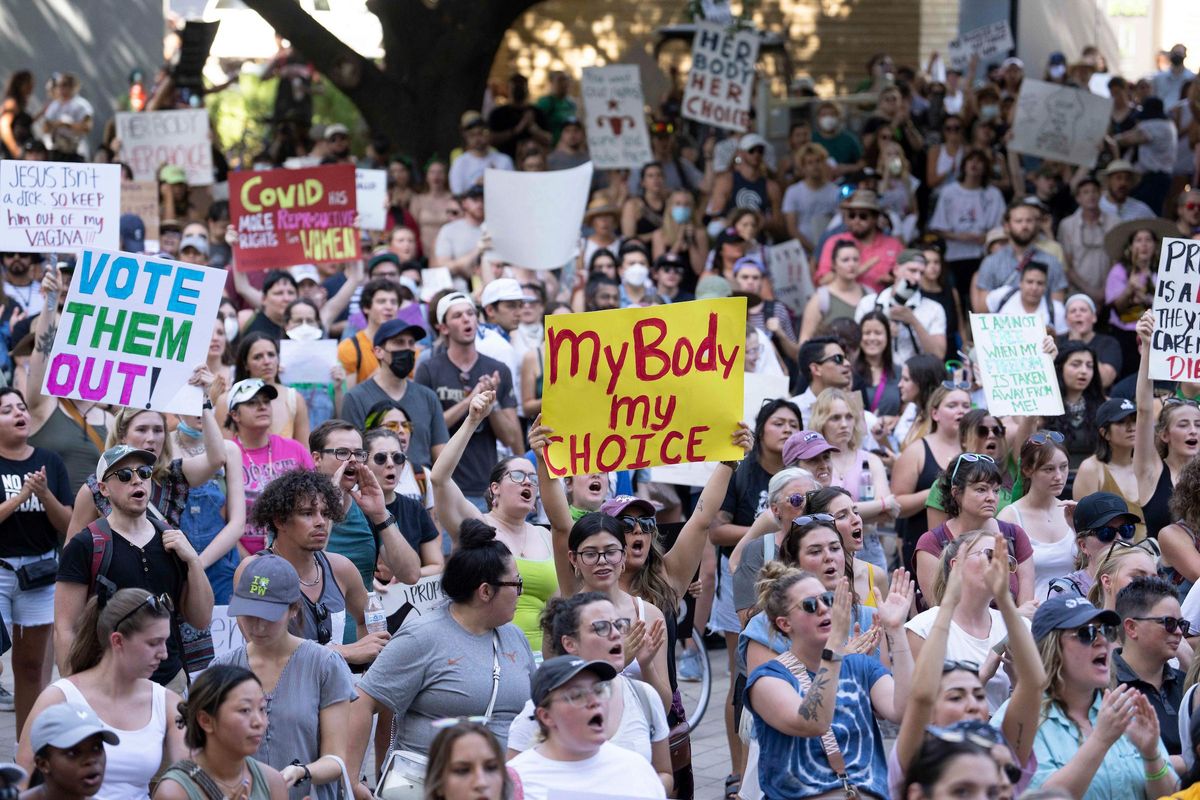 Hours following the U.S. Supreme Court's ruling to overturn Roe v. Wade, the landmark ruling that guaranteed a constitutional right to an abortion, on Friday, about 1,000 people gathered in Republic Square with signs calling for change.
The rally, organized by the group Rise Up 4 Abortion Rights Texas, started at the federal courthouse on Republic Square on Friday at 5 p.m. before the crowd marched to the Texas Capitol. More protests are expected to ensue over the weekend.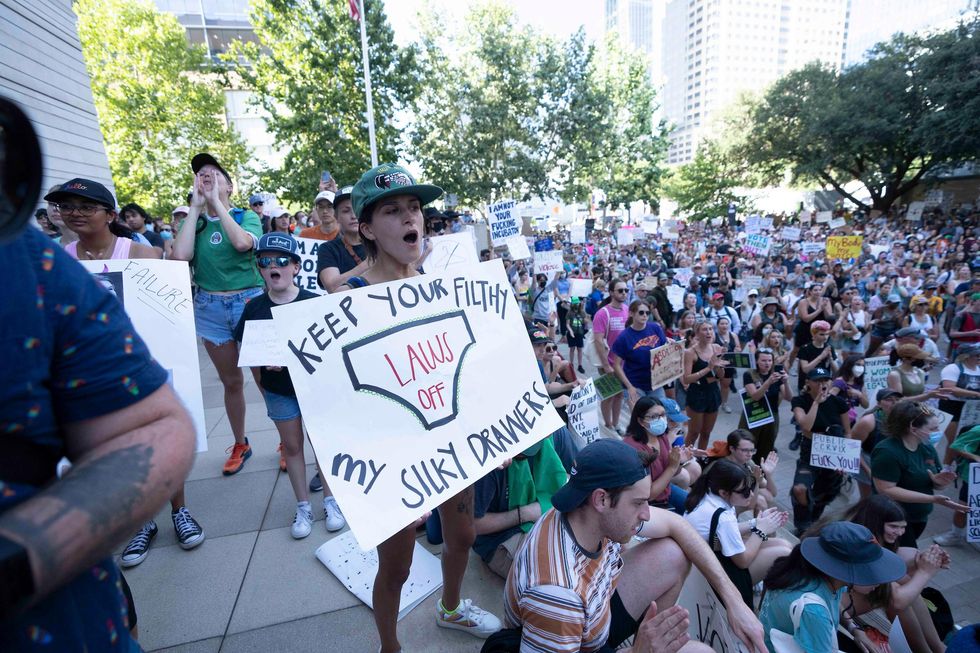 People showed up with all types of signs like Mindy Moffa holding up, "Keep your filthy laws off my silky drawers."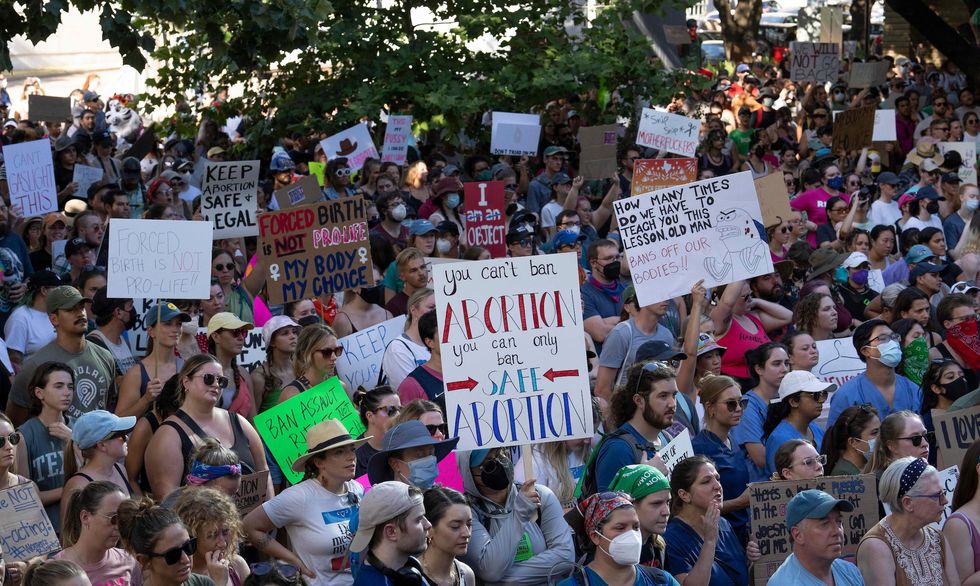 Austin joined cities across the country that saw protests for a women's right to an abortion after the ruling.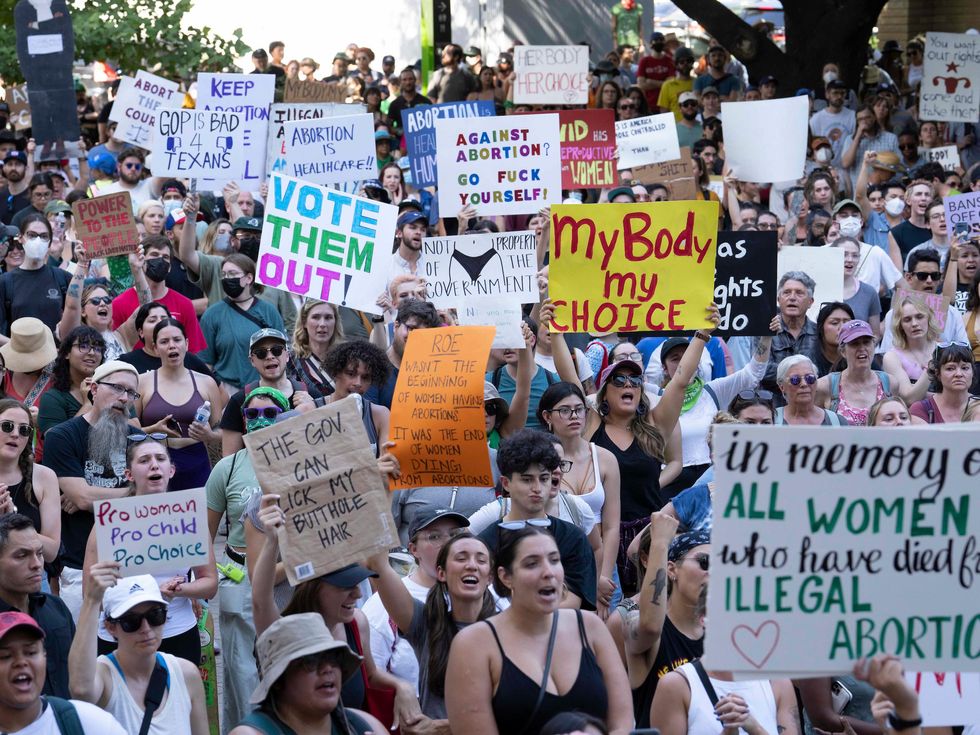 According to a recent UT poll, 78% of Texas voters support abortion access in most cases.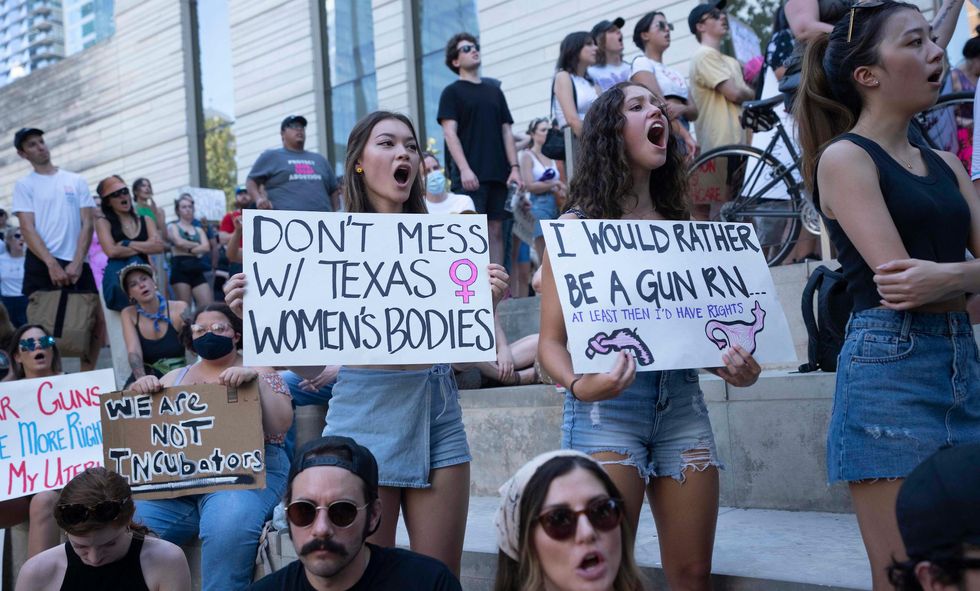 Sabrina Talghade and Sofia Pellegrini held up signs directed at Texas laws. A Texas trigger law will ban all abortions from the moment of fertilization, starting 30 days after the ruling. When state legislators passed the trigger law last summer, it also passed laws for more protection of firearms, including the right to open carry without a permit.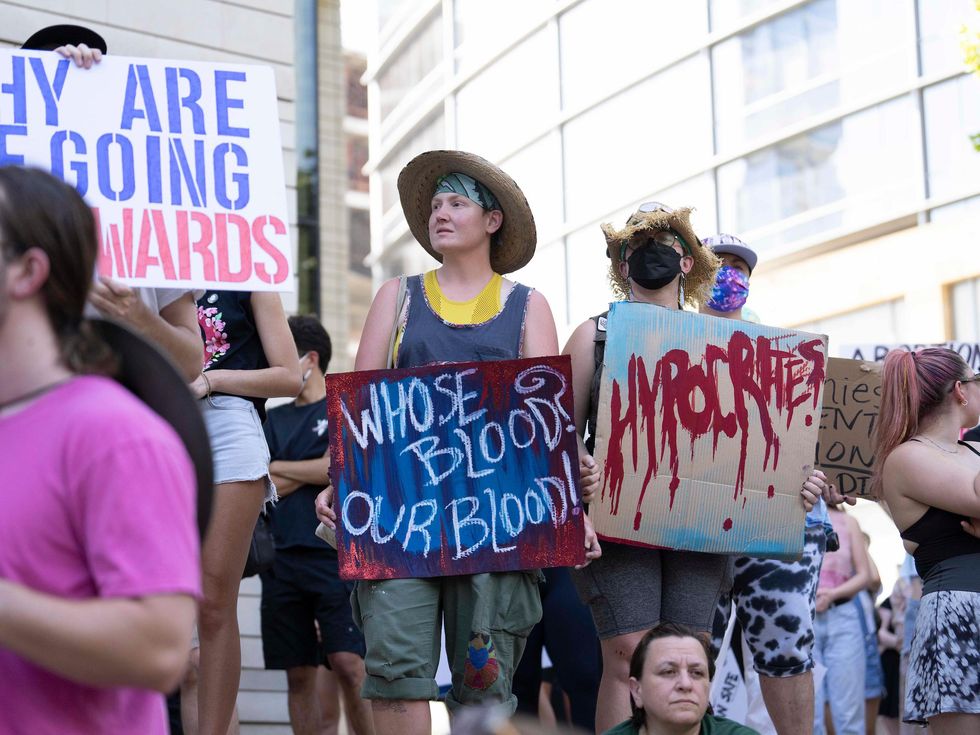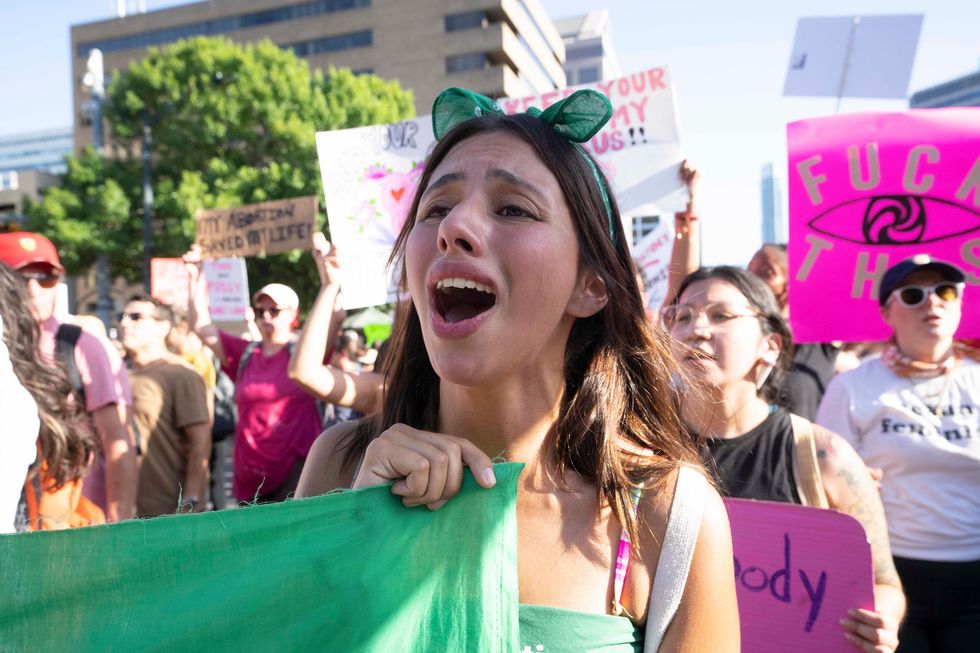 Lili Enthal of Austin yells as around 1,000 Texans marched to the Texas Capitol.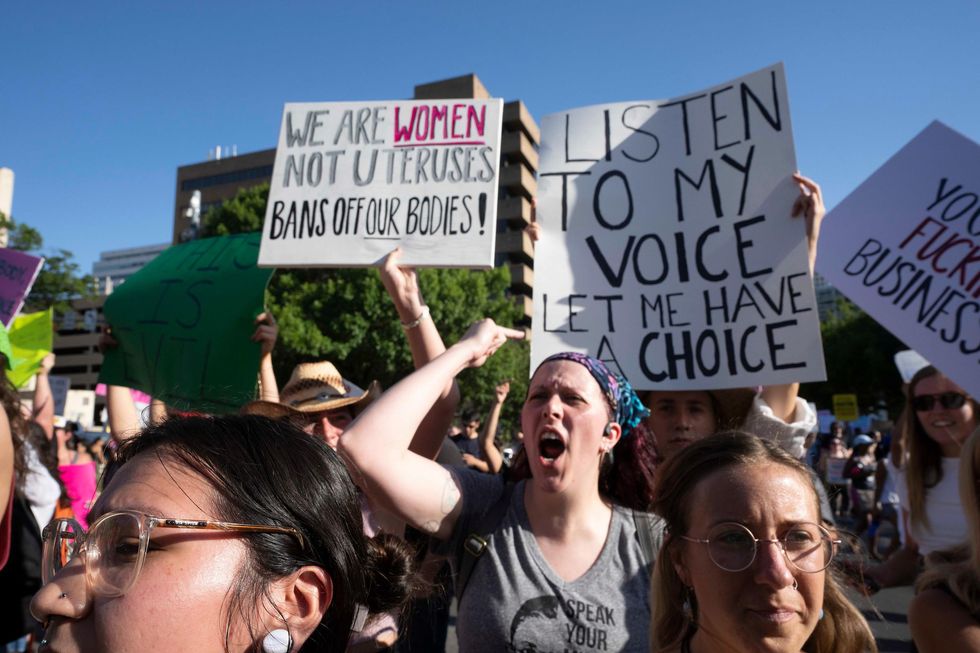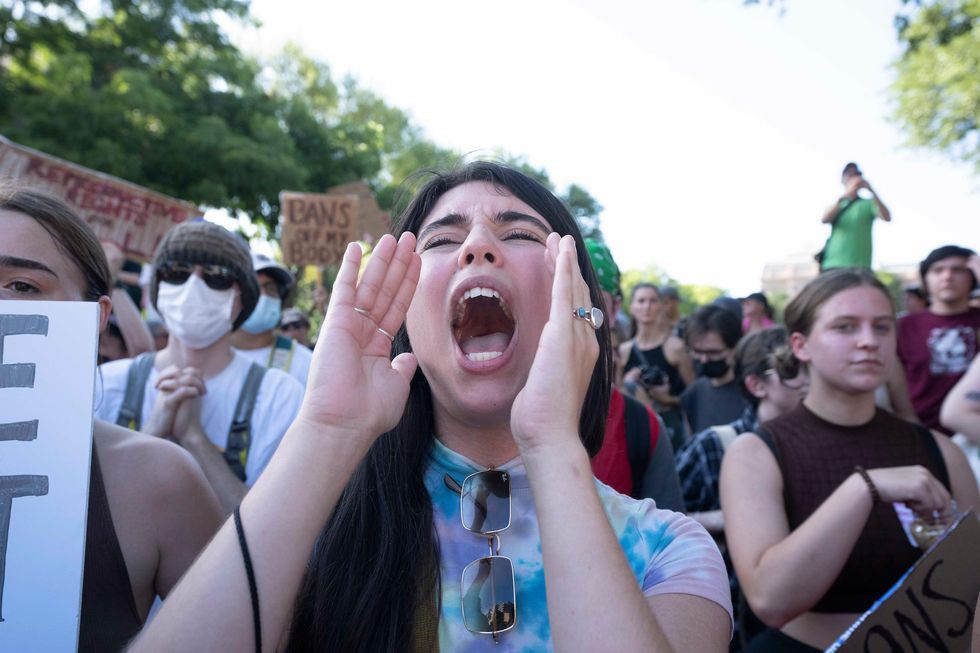 From the Texas Capitol, Zoe Webb lets her voice be heard against the Supreme Court ruling.